Spend seven nights in utter bliss during a Barbados beach escape before taking an intimate cruise around the Caribbean with Royal Clipper.
Barbados, a haven of sprawling white sandy beaches, twinkling azure waters and verdant palm forests, is where your adventure begins. Savour a seven-night hotel stay in the Garrison Historic Area at the Savannah Beach Club – a UNESCO World Heritage Site. Nestled on the pristine South Coast of the island, this four-star resort easily ranks as one of the most idyllic destinations on the island and offers the perfect escape for a luxury beach break. Enjoy the views of towering palm trees that whisper in the breeze and turquoise waters right at Savannah's beachfront and indulge in the luxuries of this beautiful island.
Witness the most prestigious horse racing events at the Garrison Savannah or explore the historic sites. Head into the capital city of Bridgetown and admire its grand historic architecture or explore George Washington House, the same house and surroundings where the first U.S president stayed on his visit to Barbados.
Following your stay, you'll settle in for an extraordinary seven-night cruise on board the magnificent Royal Clipper. On board there's every luxury you could possibly imagine, from an elegant three-tiered dining room serving gourmet dishes to a well-stocked library and a spa.
Your magical voyage will include the chance to discover the beautiful islands of the Caribbean such as The Grenadines, St Lucia and Martinique, before you disembark back in Barbados.
Meals Included
Full-Board Cruise
Hotel Stay including Breakfast

Your 14 Night Holiday Includes
Arriving in Barbados, you'll be transferred to the Savannah Beach Club, located on the South Coast of the island and overlooking a beautiful bay, this truly is a tropical paradise. Situated in the Garrison Historic Area, you're perfectly placed to venture out and explore some of the surrounding historical sites, from the Barbados Museum and Historical Society to George Washington House. After a day of exploring, the glittering pool offers an inviting welcome while there is also a gym, spa and three restaurants where you can dine to the sound of waves lapping the shore.
Meals Included: Breakfast
Bridgetown (Barbados) - Embark Royal Clipper
After your luxury beach stay, embark the statuesque Royal Clipper, the tallest in the Star Clippers fleet, and get comfortable in anticipation of your seven-day cruise around the Caribbean. There's nothing quite like the feeling of flying across the waves as she unfurls her compliment of 42 sails - she certainly draws looks in port. On board there's every luxury you could possibly imagine, from an elegant three-tiered dining room serving gourmet dishes to a well-stocked library and spa.
Meals Included: Full-Board Basis
St Lucia is an island of breathtaking beauty that deserves its reputation as one of the most romantic Caribbean islands. Its lush interior features towering mountains, dense rainforest and acres of banana plantations. Crescent-shaped Rodney Bay, on the northwestern coast, boasts a small marina that's a popular dining spot, while a few miles south of here lies the capital Castries, home to bustling markets. Splurge on duty-free shopping or head to the nearby beaches of Vigie beach or Marigot Bay to soak up the sunshine.
Meals Included: Full-Board Basis
Natural beauty abounds in Dominica, the Caribbean's most pristine island. Exotic birds and wildlife inhabit the tropical rainforest interior, and the surrounding seas are home to schools of dolphins and whales. Discover waterfalls and hot springs on island excursions or swing above the treetops on a jungle adventure, or simply enjoy Dominica's rare and unspoiled beauty. Vibrant Roseau, the main town and capital of the island, reflects its eclectic roots in its food and art, while there are charming coastal villages and rocky black-sand beaches to explore along its rugged coastline.
Meals Included: Full-Board Basis
Falmouth Harbour (Antigua)
Antigua is the very essence of a Caribbean island: sun-drenched sandy beaches lapped by aquamarine waters and candy-coloured villages where friendly islanders offer a warm welcome. Its long tradition of sailing is evident from its many regattas and super-yachts moored here – even Admiral Nelson found refuge in its sheltered bays. There's a distinctly British feel to the island too, from the English Harbour to historic forts and other colonial artefacts.
Meals Included: Full-Board Basis
Basseterre is the major port on the island of St Kitts. This island is made up of natural beauty, history and stunning sandy beaches. The island is home to waterfalls, lush rainforests and home to the Mt Limauigu volcano. For culture and history, visit the St Kitts brimstone fortress, Georgian buildings surrounding Independent Square or shop in downtown Basseterre, where musical performers dot the streets, and pick up some of the delicious local honey. It's also a great place to spend time with the locals.
Meals Included: Full-Board Basis
Terre-de-Haut (Îles des Saintes)
Poised in the glittering sapphire waters of the Caribbean Sea and surrounded by forest-cloaked mountains that tumble down into the waters, Terre-de-Haut offers a welcoming ambience. This incredible oasis is known for Pain de Sucre Beach's colourful coral-rich waters and palm-fringed Les Saintes Bay. Paddle in the emerald lagoon of Pain de Sucre under the looming mountain peak, explore the island's history in Fort Napoleon des Saintes or dive beneath the crystal waters and seek out the kaleidoscopic marine life that inhabit the seabed.
Meals Included: Full-Board Basis
The French outpost of Martinique blends Gallic charm with the colour and vibrancy of the Caribbean, and that includes its hybrid cuisine, a spicy and tantalising blend of flavours. Try dishes such as 'crabes farcis' – chilli-infused stuffed crab – or 'accras de morue' – cod fritters. With tropical forests, beaches and sleek super-yachts docked in the harbour, it's one of the region's most desirable spots and synonymous with luxury resorts.
Meals Included: Full-Board Basis
The Royal Clipper Experience
With its billowing sails, polished wood interiors and sleek silhouette, this stunning ship evokes a bygone era in traditional seafaring. Royal Clipper elicits admiring looks wherever it goes, and its interiors are equally impressive. With a capacity for 227 guests, it provides an intimate and luxurious experience, while its amenities combine modern conveniences with timeless touches. From the sumptuous setting of the library to the underwater portholes of the Captain Nemo Lounge and a crow's nest from which you can admire the views, it's a ship that provides a thrilling and memorable nautical adventure.
Tropical Bar
Get the best of both worlds at the indoor-outdoor Tropical Bar. Let the barman serve up your favourite cocktail in and familiarise yourself with your fellow shipmates.
Cabins
Inside your elegant and comfortable cabin you'll have access to all the amenities found on a modern cruise ship, from a TV to a private bathroom. Some cabins have a private verandah.
Piano Bar
Enjoy a tipple in style at the bar, with its polished mahogany décor and leather seats. It's a cosy venue where you can get to meet your fellow passengers.
Savannah Beach Club
★★★★
The Savannah Beach Club offers the perfect escape for a luxury beach break. Nestled on a beautiful beachfront and surrounded by towering palm trees, this UNESCO World Heritage Site easily ranks as one of the most idyllic destinations on the island. In close proximity to the Garrison Historic Area and with the beach on your doorstep, you're perfectly placed in which to both venture out and explore your fascinating surroundings and unwind in blissful paradise. Each room and suite offer a completely unique and contemporary-meets-tropical colonial design and boast fabulous bathrooms with a modern and minimalist finish. All of these accommodations frame a breathtaking view of a lushly landscaped central pool. Boasting three different restaurants and four bars, you'll be spoilt for choice on where to dine. Spend the days doing as little or as much as you like, relax by the pool on one of the comfortable loungers, venture out and explore the capital, Bridgetown or embark on an excursion that will take you into the heart of the wilderness.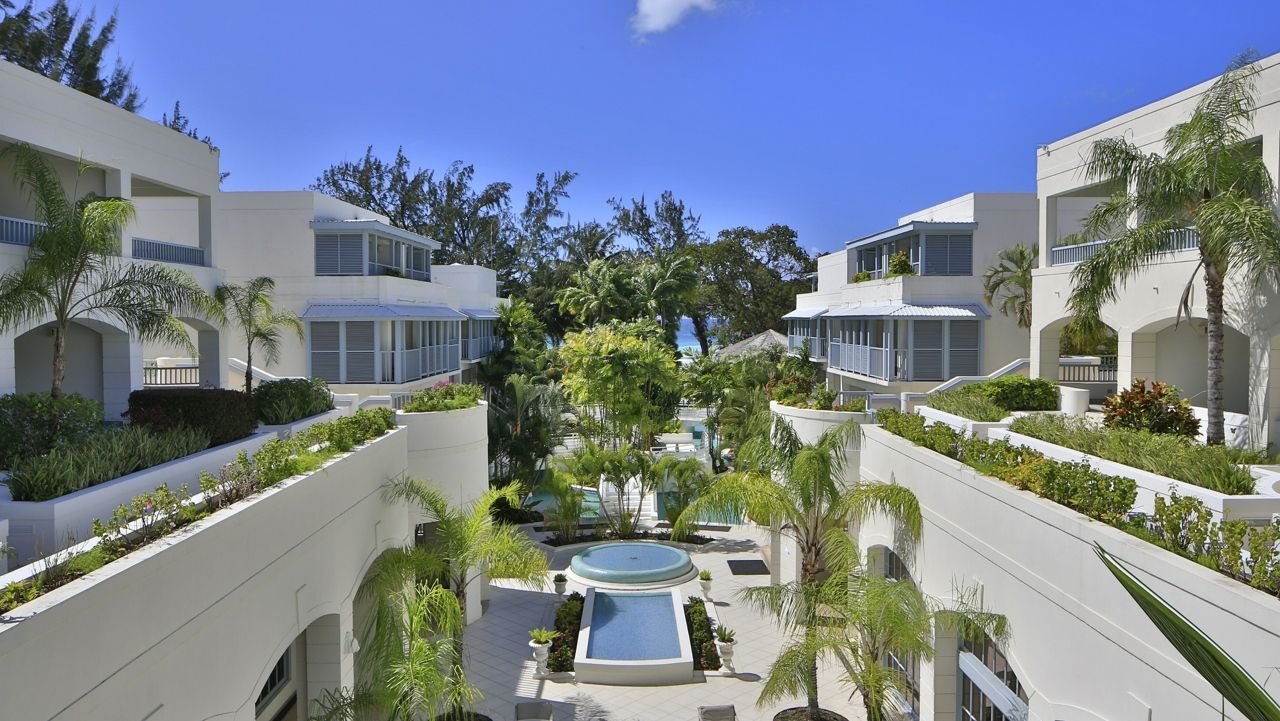 Intimate Royal Clipper Cruise
7 night full-board cruise on board Royal Clipper

Enjoy a traditional sail-powered seafaring experience
Relish a relaxed ambience with an easy-going dress code
Intimate atmosphere with a capacity for just 227 passengers
Hotel Stay
7 night four-star hotel stay in Barbados at the Savannah Beach Club with breakfast
*Book an Outside cabin or above and receive a FREE upgrade to all-inclusive
All flights (London departure - regional flights available) and transfers
Hero image is intended for illustrative purposes only.
Duration: 14 Nights
Itinerary Includes: Barbados, Rodney Bay (St Lucia), Cabrits (Dominica), Falmouth Harbour (Antigua), Basseterre (St Kitts), Terre-de-Haut (Iles des Saintes), Martinique, Bridgetown (Barbados)
Duration: 14 Nights
Itinerary Includes: Barbados, Rodney Bay (St Lucia), Cabrits (Dominica), Falmouth Harbour (Antigua), Basseterre (St Kitts), Terre-de-Haut (Iles des Saintes), Martinique, Bridgetown (Barbados)
Duration: 14 Nights
Itinerary Includes: Barbados, Captain's Best (Grenadines), St George's (Grenada), Tobago Cays (Grenadines), Kingstown (St Vincent), Admiralty Bay (Bequia), Martinique, St Lucia, Bridgetown (Barbados)
Duration: 14 Nights
Itinerary Includes: Barbados, Rodney Bay (St Lucia), Cabrits (Dominica), Falmouth Harbour (Antigua), Basseterre (St Kitts), Terre-de-Haut (Iles des Saintes), Martinique, Bridgetown (Barbados)
Duration: 14 Nights
Itinerary Includes: Barbados, Captain's Best (Grenadines), St George's (Grenada), Tobago Cays (Grenadines), Kingstown (St Vincent), Admiralty Bay (Bequia), Martinique, St Lucia, Bridgetown (Barbados)
Duration: 14 Nights
Itinerary Includes: Barbados, Rodney Bay (St Lucia), Cabrits (Dominica), Falmouth Harbour (Antigua), Basseterre (St Kitts), Terre-de-Haut (Iles des Saintes), Martinique, Bridgetown (Barbados)
Duration: 14 Nights
Itinerary Includes: Barbados, Captain's Best (Grenadines), St George's (Grenada), Tobago Cays (Grenadines), Kingstown (St Vincent), Admiralty Bay (Bequia), Martinique, St Lucia, Bridgetown (Barbados)
Duration: 14 Nights
Itinerary Includes: Barbados, Rodney Bay (St Lucia), Cabrits (Dominica), Falmouth Harbour (Antigua), Basseterre (St Kitts), Terre-de-Haut (Iles des Saintes), Martinique, Bridgetown (Barbados)
Duration: 14 Nights
Itinerary Includes: Barbados, Captain's Best (Grenadines), St George's (Grenada), Tobago Cays (Grenadines), Kingstown (St Vincent), Admiralty Bay (Bequia), Martinique, St Lucia, Bridgetown (Barbados)
Duration: 14 Nights
Itinerary Includes: Barbados, Rodney Bay (St Lucia), Cabrits (Dominica), Falmouth Harbour (Antigua), Basseterre (St Kitts), Terre-de-Haut (Iles des Saintes), Martinique, Bridgetown (Barbados)
Duration: 14 Nights
Itinerary Includes: Barbados, Captain's Best (Grenadines), St George's (Grenada), Tobago Cays (Grenadines), Kingstown (St Vincent), Admiralty Bay (Bequia), Martinique, St Lucia, Bridgetown (Barbados)
Duration: 14 Nights
Itinerary Includes: Barbados, Rodney Bay (St Lucia), Cabrits (Dominica), Falmouth Harbour (Antigua), Basseterre (St Kitts), Terre-de-Haut (Iles des Saintes), Martinique, Bridgetown (Barbados)
Duration: 14 Nights
Itinerary Includes: Barbados, Captain's Best (Grenadines), St George's (Grenada), Tobago Cays (Grenadines), Kingstown (St Vincent), Admiralty Bay (Bequia), Martinique, St Lucia, Bridgetown (Barbados)
To Book, Call our Holiday Specialists on
0800 840 5800