India's Maharajas' Express & Luxury Asia Discovery
Includes an All-Inclusive Luxury Silversea Cruise
All-Inclusive Luxury India Rail Journey and Tours
23 nights | 15 Jan 2021
India's Maharajas' Express & Luxury Asia Discovery
Includes an All-Inclusive Luxury Silversea Cruise
All-Inclusive Luxury India Rail Journey and Tours
23 nights | 15 Jan 2021
India's Maharajas' Express & Luxury Asia Discovery
Includes an All-Inclusive Luxury Silversea Cruise
All-Inclusive Luxury India Rail Journey and Tours
23 nights | 15 Jan 2021
Get The Full Experience...
Gold-gilded temples, tigers prowling in dense forests and flowers drifting down the Ganges lit by floating tea lights – these are just a few of India's incredible sights you'll enjoy while on board the five-star Maharajas' Express.
Following an all-inclusive cruise on board Silver Spirit around Asia, you'll disembark in Singapore for a three night stay and fly to Delhi to embark the ultimate luxury train, the Maharajas' Express. Winning the "World's Leading Luxury Train" award for seven consecutive years, the Maharajas' Express is an experience fit for royalty. On a journey incomparable to others of its kind, you'll visit opulent palaces in Jaipur, find tigers slinking through the underbrush in Ranthambore National Park and enjoy a champagne breakfast in sight of the resplendent Taj Mahal. Discover serene Orchha before visiting one of the Seven Wonders of India in Khajuraho, a temple complex filled with intricate sculptures. Finally, walk on sacred ground in Varanasi in the Sarnath ruins, run your hands over sensuous silk in a silk weaving centre before embarking on a boat trip on the Ganges river to witness a traditional aarti ritual. Watch as priests offer tribute to the Ganges in the form of delicate flowers, incense, sandalwood and floating candles.
Package Includes
1 night five-star hotel stay in Hong Kong at the Harbour Grand Kowloon
10 night all-inclusive luxury cruise on board Silver Spirit
Pre-paid gratuities and complimentary WI-FI on board
In-suite butler service and fully stocked fridge
All-inclusive alcoholic and non-alcoholic beverages including fine wines and premium spirits whilst on board
Overnight in port in Halong Bay
2 nights in port in Ho Chi Minh City
3 night five-star hotel stay in Singapore at Swissotel The Stamford
3 night five-star hotel stay in Delhi
Fully escorted tour of Old and New Delhi
6 night all-inclusive luxury Maharajas' Express rail journey with fully escorted tours visiting: Jaipur, Ranthambore National Park, Fatehpur Sikri, Agra, Orchha, Khajuraho and Varanasi
All hotel stays include breakfast
All transfers
All flights (London departure - regional flights available)
ATOL protected
Flight from
Other regional airports may be available*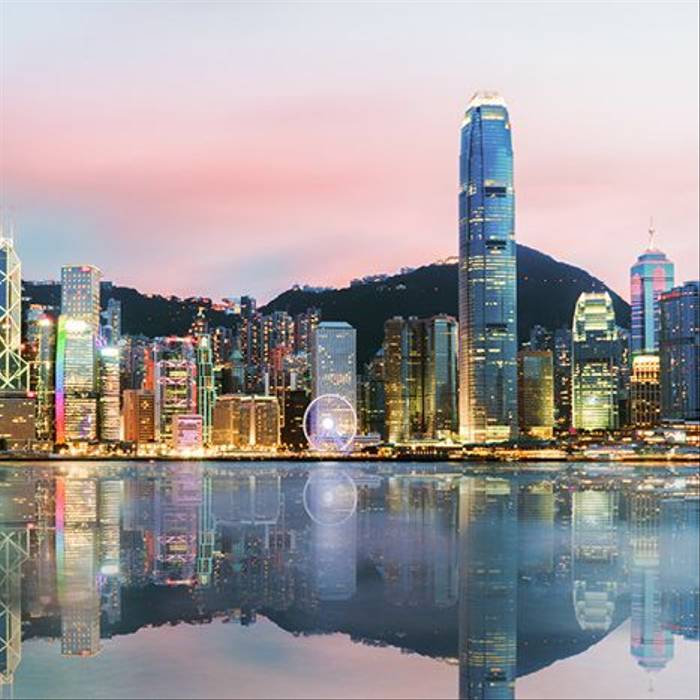 Diverse and delicious with an insatiable appetite, Hong Kong – also called the 'City of Life' – is bursting with energy. Experience the excitement, vibrancy and colour of this unforgettable duty-free port. Begin your holiday on a high by taking the Peak Tram up to the Sky Terrace 428 at the top of Victoria Peak, with its stunning 360-degree panoramic view across the city.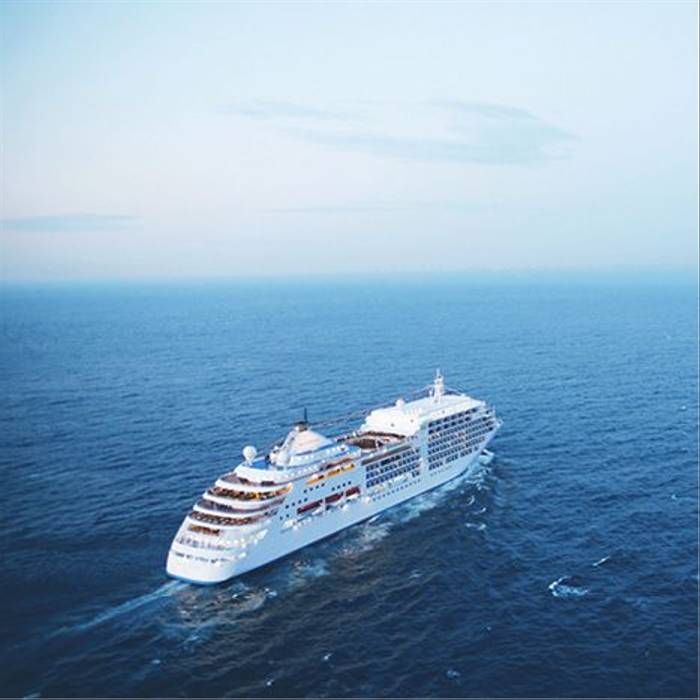 Hong Kong
- Embark Silver Spirit
The all-new Silver Spirit has been completely refurbished to create extra space and exciting new features that offer an even more luxurious experience at sea. Now with eight superb dining options, an improved health and fitness centre, a larger pool deck, together with Silversea's world-famous standards of service, you're guaranteed the cruise of a lifetime on Silver Spirit.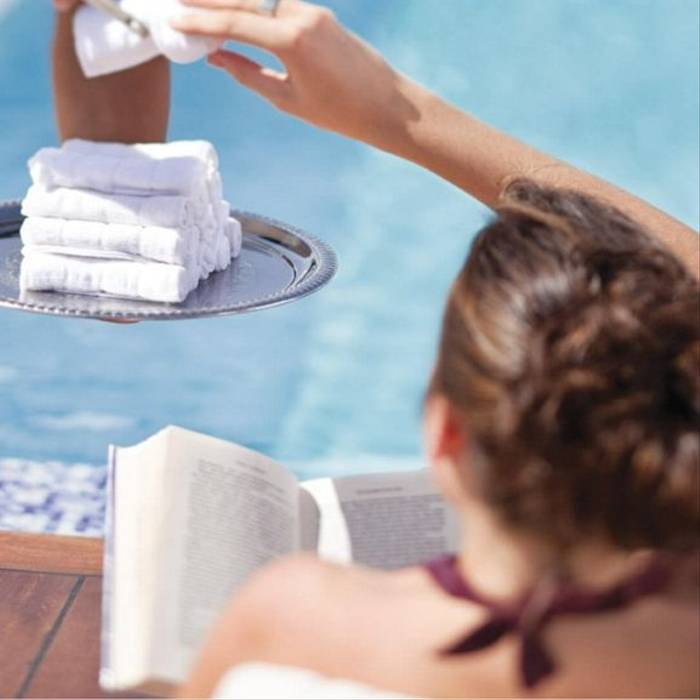 During your day at sea you'll have plenty of opportunity to explore all that Silver Spirit has to offer. Relax on a lounger by the pool or admire the view from the whirlpool as the attentive staff bring you your favourite drink. Later enjoy an expertly-made cocktail and share stories with your fellow travellers in Dolce Vita.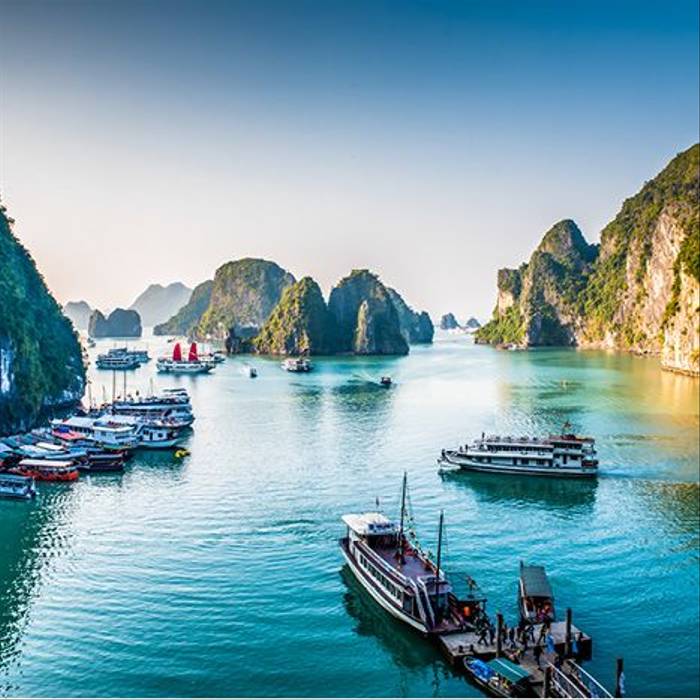 Sail through emerald waters while limestone mountains tower majestically around you, tempting you to get lost within its embrace. You could take a variety of on shore excursions to hidden beaches, secreted away coves and grottoes before enjoying a delicious dinner where you can watch the sunset spill its light over the water like molten gold.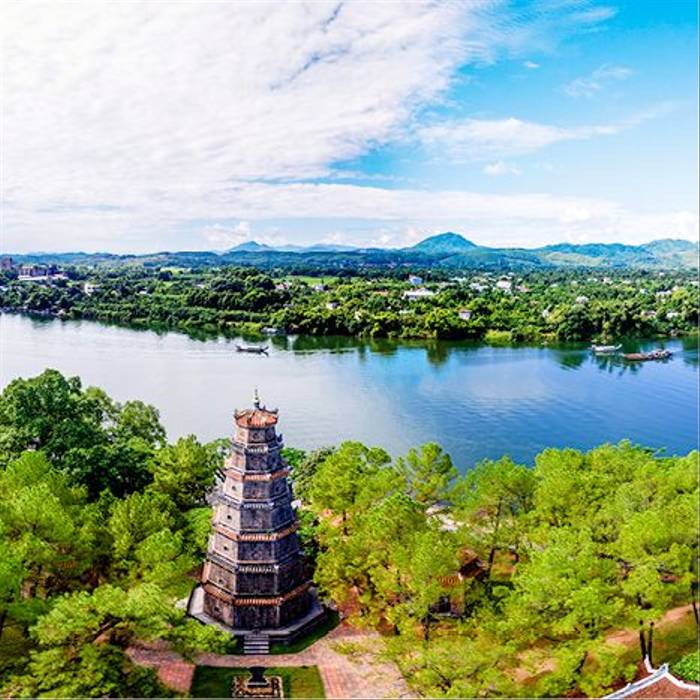 Chan May is an ideal port for visiting Vietnam's treasures. You can easily access Hue, a UNESCO-listed site, where you'll find remnants of imperial Vietnam from gleaming red and gold palaces to temples secreted in the forest. Da Nang is also close by for a day trip with its golden beaches in easy reach of the city, as are the Marble Mountains, with their limestone caves and hidden Buddhist shrines.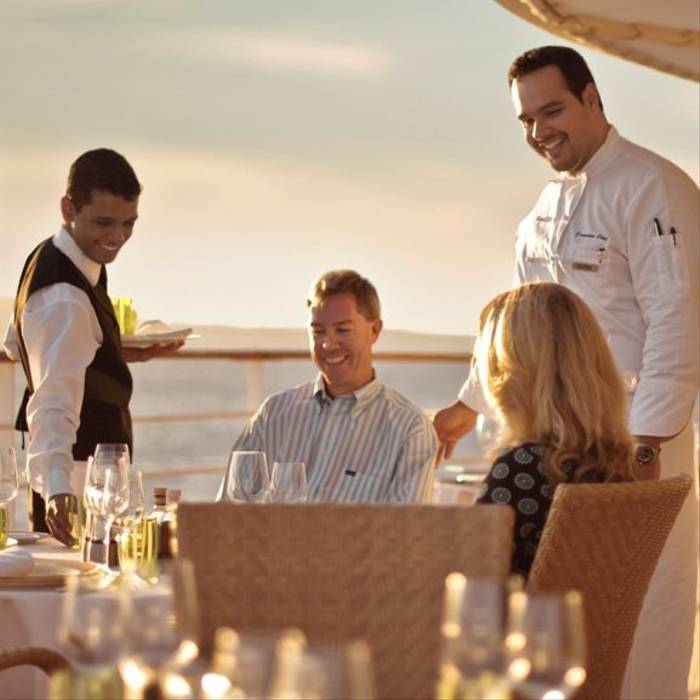 Whether you take coffee amongst the art installations in the arts café, work out in the fitness centre or relax in the Zagara Spa, you will be treated to one of the finest cruising experiences available on board Silver Spirit. Enjoy first class dining with exceptional wines and relax in what is possibly the best place between sea and sky.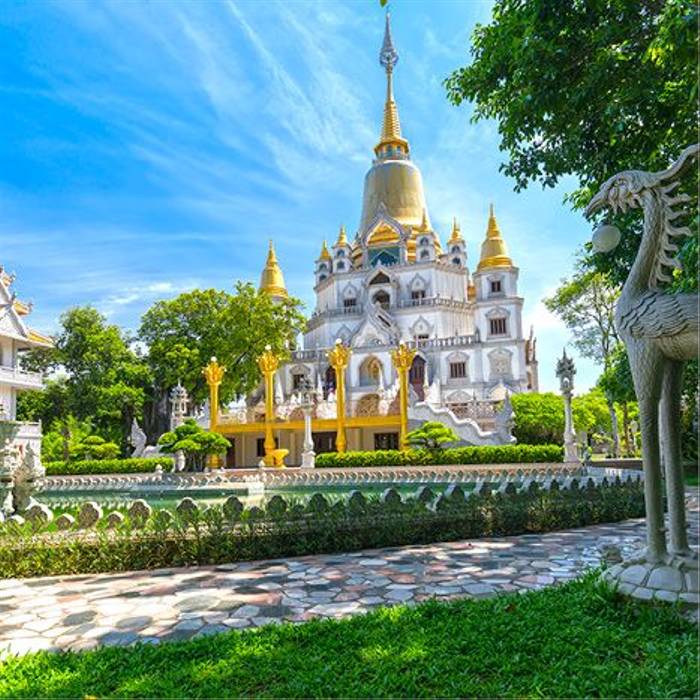 Ho Chi Minh City is commonly referred to as Saigon, famous for the role it played in the Vietnam War. Nowadays, this modern metropolis is known for its French colonial landmarks, which include Notre-Dame Cathedral, composed entirely of materials imported from France. Beyond the chic designer malls and boutique shops, you'll discover alleyways home to incense-filled temples and food stalls brimming with bánh xèo and noodle soup.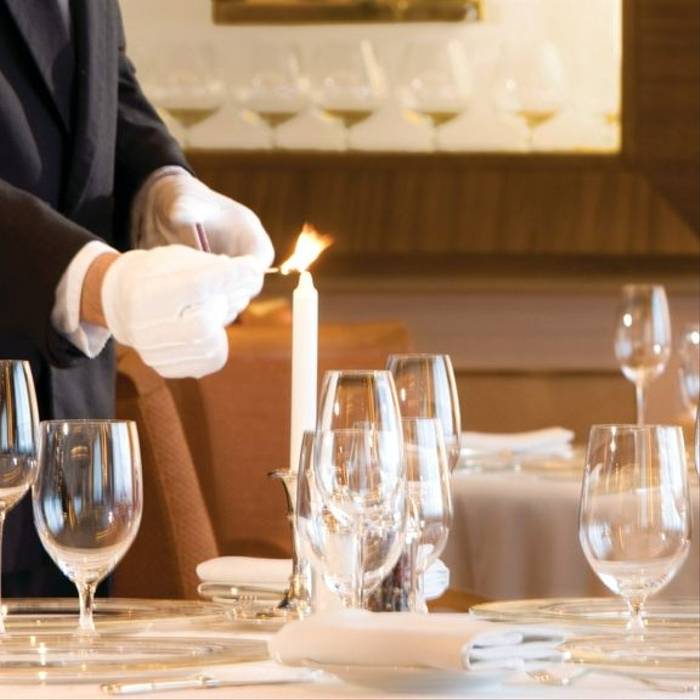 If you're looking for a quiet night in with your loved one, you could head to Silver Note where you can share delicious tapas while listening to the live pianist play classic jazz and blues. For an after-dinner tipple, head to Connoisseur's Corner where you can sip high-end cognac or whisky in an atmospheric setting.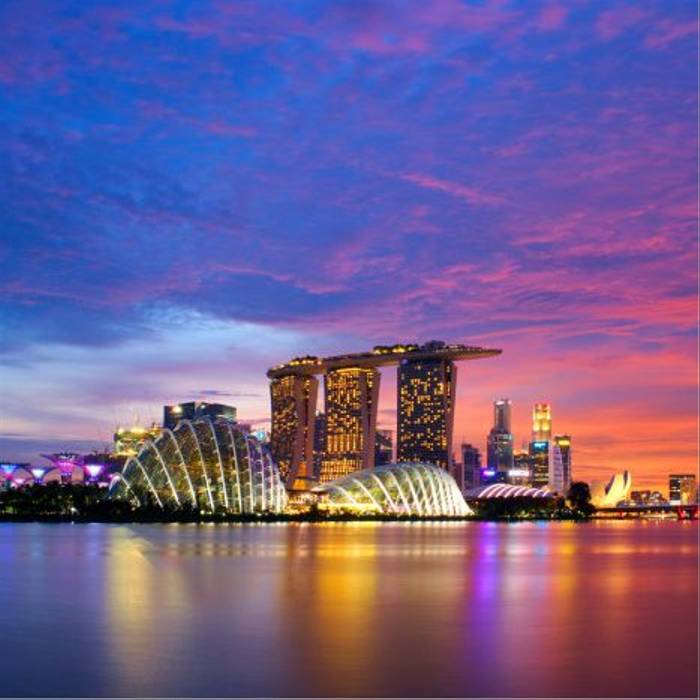 Singapore
- Disembark Silver Spirit and Hotel Stay
Arriving in Singapore, you'll have three wonderful nights to discover the charms of this exciting city. Take a trip to the Skydeck in the Marina Bay Sands complex to enjoy panoramic views across the city (also great for getting your bearings!); visit the Singapore Zoo, or catch a theatre show in the stunning Esplanade.
DAY 13 - 14
| 27 - 28 Jan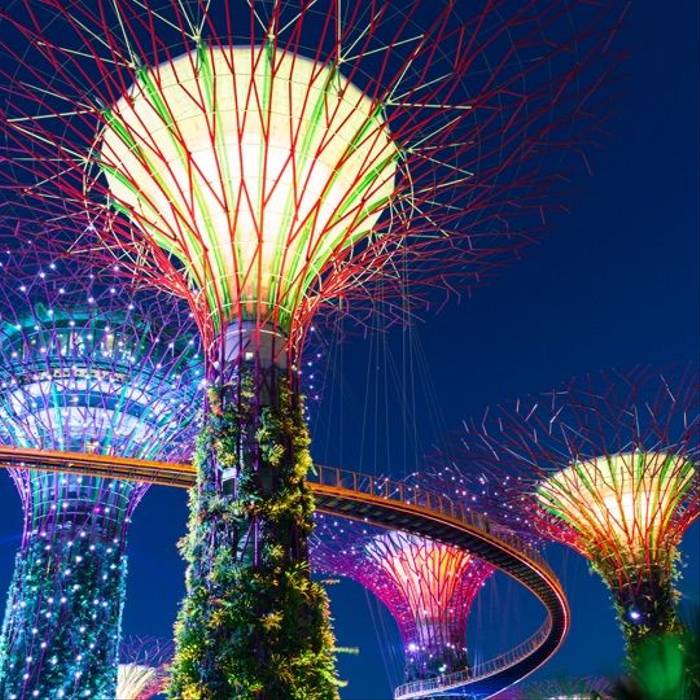 Singapore is an island city-state off southern Malaysia, holding a tropical climate and a colonial centre. Heritage trails pass museums, sculpture gardens and theatres, giving a glimpse into the country's fascinating history. This destination was also ranked as the Best Street Food City in 2013; the perfect place for a gastronomic adventure.
DAY 15 - 16
| 29 - 30 Jan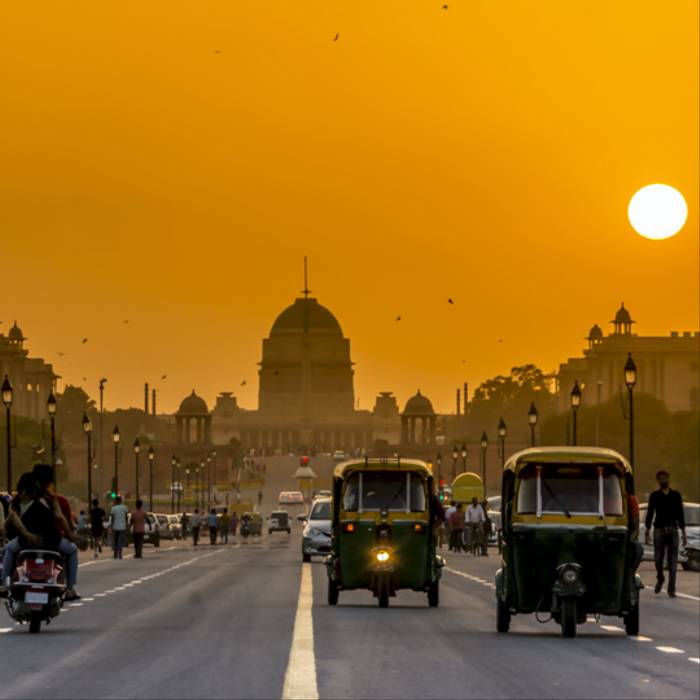 Delhi
- Hotel Stay and Tour
You'll fly to Delhi for a two night hotel stay before you embark your luxurious train. Constantly inhabited for over two thousand years, modern Delhi is the product of a number of smaller cities melding together to form one sprawling metropolis of museums, ancient Mughal architecture and innovative modern structures like the florally inspired Lotus Temple.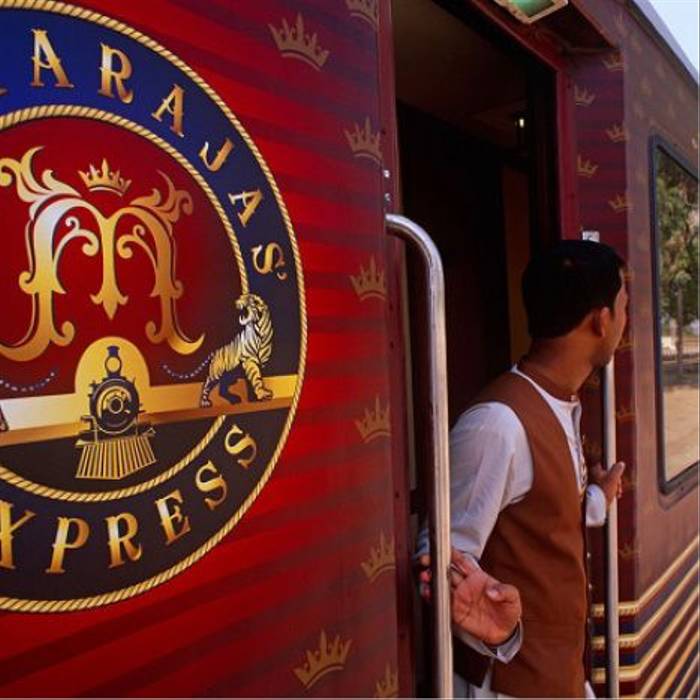 Delhi
- Embark Maharajas' Express
Today you'll embark the Maharajas' Express, one of the most luxurious train journeys in the world. Winning the "World's Leading Luxury Train" award for seven years in a row, the Maharajas' Express redefines rail travel. After a sumptuous breakfast and lunch, you'll arrive in Jaipur for your first tour of the "Pink City". Walking within the City Palace's magnificent halls, you'll then enjoy a delicious dinner at the five-star Rambagh Palace Hotel, once a royal hunting lodge and residence. Embarking the Maharajas' Express again, settle into your lavish cabin for an overnight on board the train in Jaipur.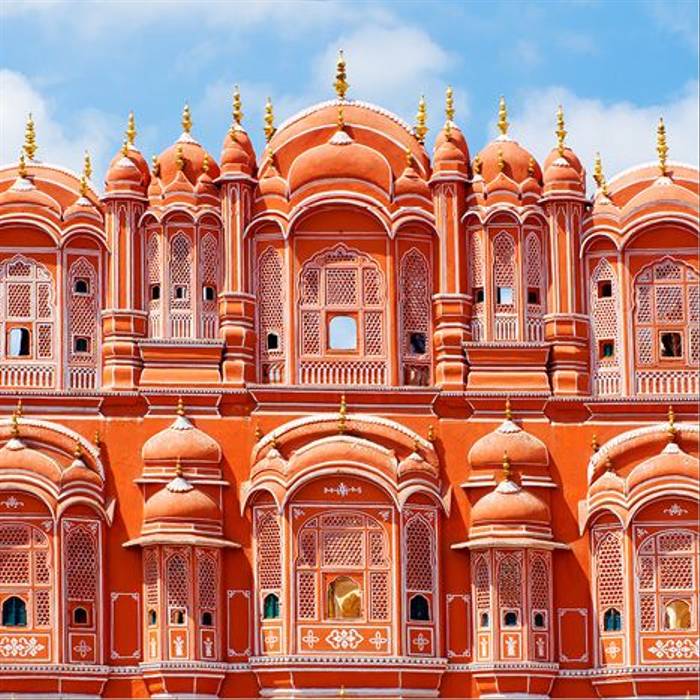 After a hearty breakfast, you'll receive an escorted tour of Amber Fort. Discover its opulence with your guide while your reflection shimmers in the thousands of mirrors in the Sheesh Mahal. You'll then have the afternoon free to explore this city before embarking the train again for your world-class dinner served on fine china with gold- and silver-plated cutlery. Following dinner, enjoy an after-dinner tipple in the lavish Lounge Car with your fellow passengers as the train whisks you to your next destination.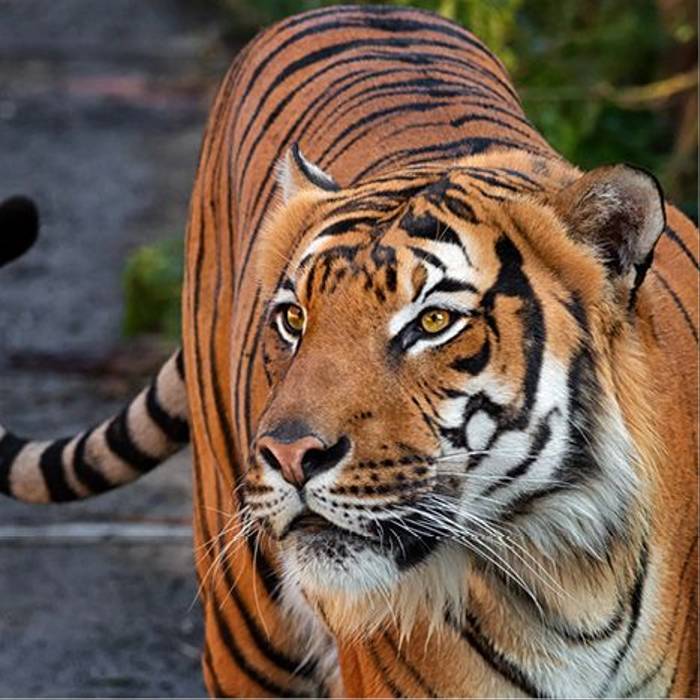 Ranthambore National Park and Fatehpur Sikri
Next, embark on a morning game drive in Ranthambore National Park, one of the biggest and best tiger reserves in India, to try and find the elusive striped creatures. Keep an eye out for their orange fur rippling in the dense foliage before they slink back through the underbrush. Returning to the train, enjoy your lunch and while away the time with your fellow passengers before arriving in Fatehpur Sikri where you can listen to your footsteps echo in this ancient, deserted city.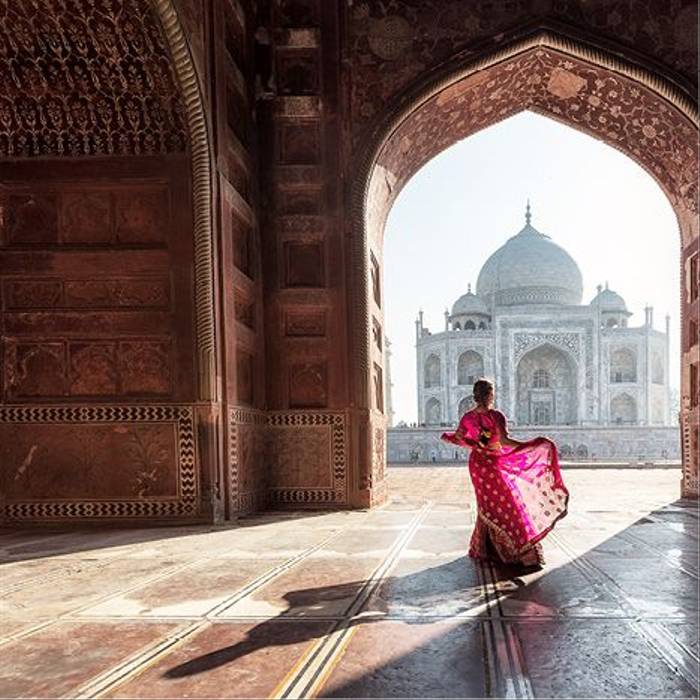 Arriving in Agra, you'll visit one of the highlights of this train journey, the Taj Mahal. Taking over twenty years to complete, requiring 20,000 workers and 1,000 elephants, this monument's majesty continues to dazzle us today. Following a tour of this stunning masterpiece, you'll receive a delicious champagne breakfast at Taj Khema in sight of this memorial, watching the blue sky provide a delicate contrast to the pearlescent dome.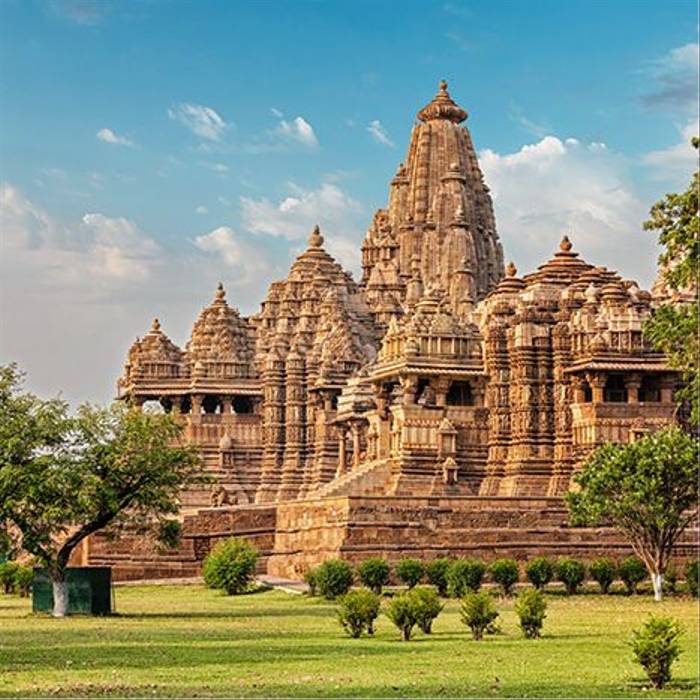 Today you'll explore Orchha Fort which is shrouded in a folklore and the legend of famed poetess, Rai Praveen, before touring the village by tuk-tuk. Embarking the train again, you'll visit the western Khajuraho temples in the afternoon. Considered one of the seven wonders of India, the Khajuraho temples house stunning works of art and intricate sculptures, all surrounded by neat rose beds and ornamental trees.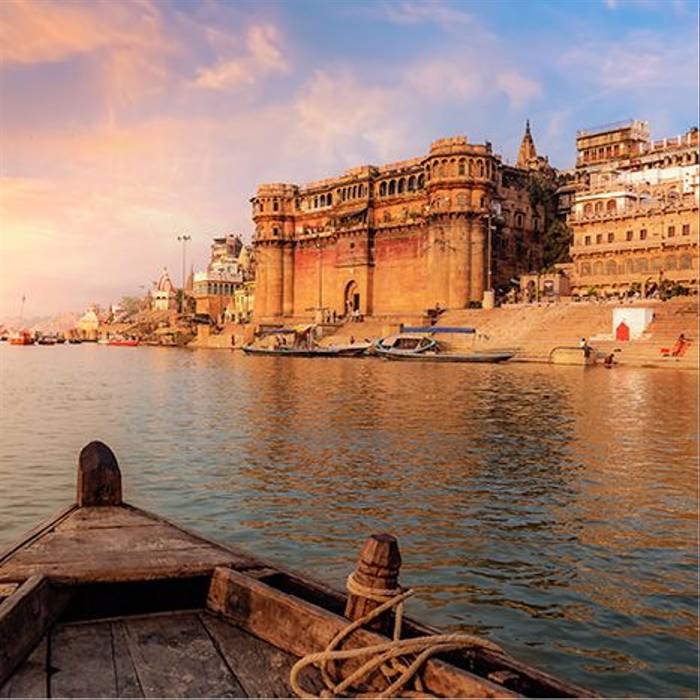 Arriving in Varanasi you'll disembark for a splendid lunch in a five-star hotel before visiting the Sarnath ruins. Destroyed by Turk invaders, these ruins still hold holy importance to Buddhism as it's one of the four holy sites sanctioned by the Buddha himself for pilgrimage. Following a visit to a silk weaving centre, you'll embark a boat ride on the Ganges to witness evening aarti, a sacred ritual where the river is worshipped with flowers, incense, milk and vermilion. Finally, to round off this spiritual destination, you'll witness a traditional kathak dance, one of the eight forms of Indian classical dances while eating a sumptuous dinner.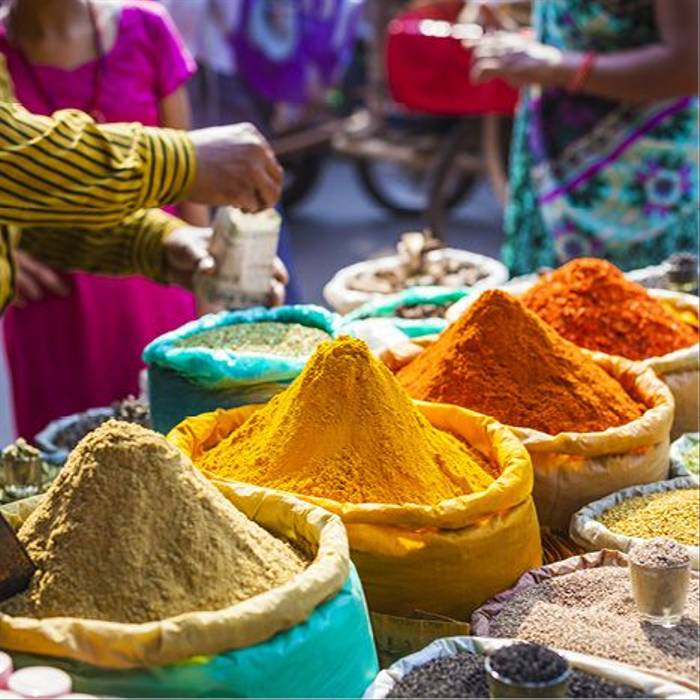 Delhi
- Disembark Disembark Maharajas' Express, Hotel Stay and Tour
Finally, you'll wake up for your last day on board the Maharajas' Express. Enjoy your breakfast and lunch in either restaurant with their frescoed ceilings, gleaming wood and lavish fabrics before sitting in the Lounge Car, enjoying the last views of India's diverse landscape. Arriving in Delhi, you'll disembark for one final night in a hotel before your flight home tomorrow.