A Voyage from London to Sydney
Includes a 2 Night Hotel Stay in Sydney
Exclusive to Imagine Cruising
Your Experience:
50 night full-board cruise on board Columbus
2 night hotel stay in Sydney
Overnight in port in Tahiti
FREE inbound Etihad Airways flight (London arrival - regional flights available)
ATOL protected
Your Holiday Itinerary
Tilbury (London) - Embark Ship
Begin your cruise in Tilbury where you'll embark the spacious and splendid Columbus. On board and unpacked, you're free to make yourself at home by raising a glass and settling in to your first evening. With a delicious range of cuisine, you'll be spoilt for choice on where to feed your appetite first.
Rotterdam
Rotterdam is a city full of energy, with a distinctly modern feel to it. It has a lively arts scene and superb nightlife, while the zoo and the arboretum offer a more tranquil place to visit. There are plenty of monuments and museums to explore around the city, as well as some beautiful historic churches.
Azores
These volcanic islands in the middle of the Atlantic are full of natural beauty and dramatic features that make them the perfect adventure playground. Huge craters and volcanic lakes create stunning scenery and are perfect for hiking, cycling or even paragliding. The surrounding wild Atlantic offers superb whale watching opportunities as well as surfing and water sports.
Willemstad, Curacao
Life is lived in full colour on Curacao with buildings painted in vivid reds, pinks, yellows and blues - like the bright blue Curacao liqueur that is distilled here. Head to the UNESCO-protected old town for stunning examples of 17th and 18th century architecture. Outside the capital, you'll find aquariums, national parks, ostrich farms and many amazing scuba-diving and snorkelling spots.
Cartagena
The jewel of Colombia, Cartagena lies on its northern Caribbean coast and is an appealing mish-mash of Spanish colonial buildings and modern, sun-bleached high-rises. Get lost amongst the battlements of the formidable San Felipe de Barajas castle, built by the Spanish in the 16th century, or party on a multi-coloured 'chiva' (party bus) which takes you on a whistle-stop tour of bars that host live local musicians.
Colon (Panama)
Colón is the Caribbean entrance to the Panama, where you can marvel on the engineering feats of the Gatun locks, or take a relaxing dip in the un-spoilt Gatun Lake. In nearby Portobello you can discover the ruins of the Spanish forts, watch the colorful yachts sailing in the bay or hunt for treasures in the local markets.
Panama Canal (scenic cruising)
Quite simply, the Panama Canal is so much more than a functional link between the world's two great oceans. Immense locks along the Panama Canal's 80km raise cruise ships 26 metres, as you come face to face with the canal sides and then enjoy the sights and sounds of the colourful birds and animals that inhabit the lush forests beyond.
At Sea (Cross the Equator)
Nuku Hiva (French Polynesia)
Nuku Hiva is a beautiful island blanketed in breath-taking landscapes and beauty. Hike through the deep valleys, passed the stunning Ahui waterfall to the picturesque Anaho bay with views of rolling landscapes and dramatic scenery due to the island's volcanic origins. Snorkel in the crystal waters and experience a colourful underwater marine paradise.
Pape'ete (Tahiti)
Pape'ete harbour is full of hustle and bustle surrounded by a mass of crystal water and sandy white beaches. Tahiti has a bustling, vibrant feeling with markets lining the streets, colourful boulevard and numerous sidewalk café. Neighbouring Tahiti is home to a few villages and small beaches offering trips to view stunning waterfalls, archaeological sites and caves and beautiful scenery.
Bora Bora
Bora Bora is surrounded by glistening white sandy beaches, turquoise waters and stunning mountainous landscape. This island is renowned for hosting many celebrities over the years because it really is a piece of paradise. The lagoon is three times the size of the island and is home to an abundance of beautiful marine life. You can hire bikes and circle the whole island taking in the breathtaking views and tropical wildlife.
At Sea (Cross International Date Line)
Nuku'alofa
Nuku'alofa is an island surrounded by white sandy beaches and turquoise waters. Dubbed as the 'Home of Love', Nuku'alofa is an island perfect for experiencing the local culture and lifestyle. Walk around the small enclave for beautiful views of the stunning landscape. Snorkel in the crystal waters and see a colourful underwater marine paradise. Visit the Royal Palace for spectacular cultural shows put on by the local Tongan people.
Fiji
Fiji is a true tropical paradise where white sand beaches glow, palms sway and turquoise waters sparkle. Here you'll find 333 tropical islands, blessed with luxury resorts offering ultimate relaxation. Hike to hidden bays, seek out the wildlife or snorkel in the pristine sea; the choice is yours.
Tauranga
As you sail into Tauranga's scenic harbour, you'll pass the Bay of Plenty's iconic Mount Maunganui, an extinct volcano crossed with walking trails and dotted with hot saltwater pools. On arrival you'll find many delights in this beachside city: art, culture, boutique shopping and delicious food. You could take an excursion to Rotorua to experience Maori culture or visit the 'Hobbiton' film set where The Lord of the Rings and The Hobbit movies were made.
Auckland
This charming city is set in the surroundings of skyscrapers, beautiful beaches, hiking trails and an abundance of shops, bars and restaurants. Here you'll find something for everyone: stunning countryside, black sandy beaches and great food.
Wellington
New Zealand's small capital city curls itself around the hillsides on the southern point of the North Island, looking out at the blustery Cook Strait. With a passion for coffee and craft beer, Wellington is bursting with energy and creativity and has a lively art, film and culinary scene. It's also home to the much-loved 'Te Papa' museum with its fascinating and engaging interactive exhibits.
Sydney - Disembark Ship
Admire the captivating works at the Museum of Contemporary Art, star gaze from the planetarium in Sydney's Observatory or amble through the beautiful greenery of The Royal Botanic Garden.
Sydney – Hotel Stay
Take a guided walk around the city's Royal Botanic Garden and uncover the diverse plant-life. Wander the coastal, cliff-side paths, with rock pools and secluded bays, where you can watch surfers ride the waves. Embrace the city's rich heritage and seek out the aboriginal rock carvings near Mackenzies Point or tour the Rocks and learn about Australia's first European settlement.
Your Ship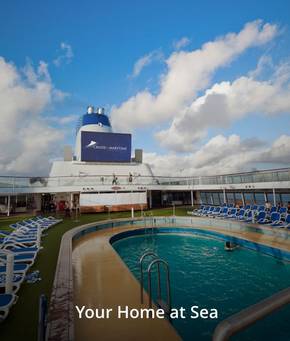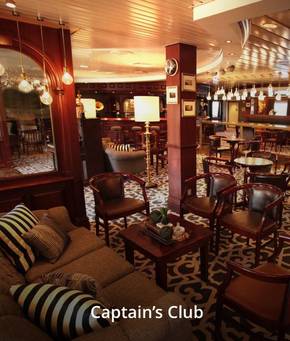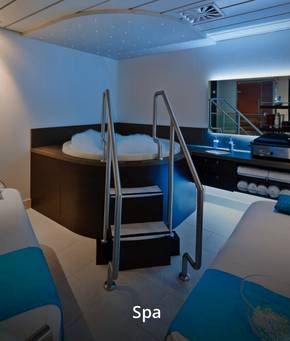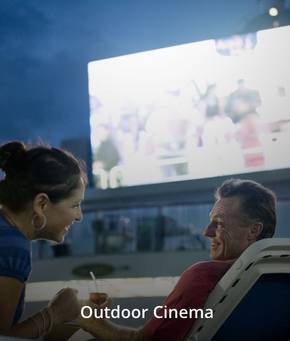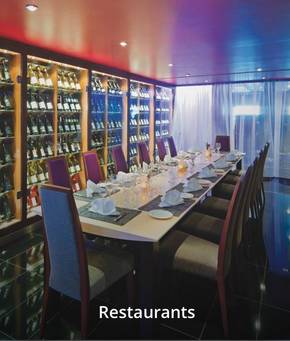 Columbus
An impressive ship, the Columbus enjoys a sterling reputation and offers the same class and traditional style that Cruise and Maritime Voyages is known for. Combining spacious surroundings and friendly service with fabulous entertainment and delicious cuisine, Columbus is the perfect choice for travellers looking for the ultimate experience and comfort. With a range of specialty tea and coffee shops, seven different lounges and two deck bars, you'll have plenty to divulge in. Why not put on your dancing shoes for an evening ballroom dancing in the Palladium or try your hand at a new skill in the Arts and Crafts room.
Key Facts
Entered Service: 28/05/1988
Tonnage: 63,786
Number of Decks: 11
Passenger Capacity: 1,800
Total Crew: 700
Number of Cabins: 775
Wheelchair Accessible Cabins: Yes
Number of Pools: 2
Number of Restaurants: 3
Kids Club: No
Great places to visit on board:
Jade Wellness Centre
Work up a sweat in the fully-equipped gym or relax and unwind with a fabulous massage or treatment from the spa for a bit of 'me' time.
Chef's Table
Sample delectable delights of a sumptuous dinner at the Chef's Table.
Observation Lounge
Tuck yourself away in the Observation Lounge that offers fine ocean views, giving you a peaceful place to relax with a good book.
Prices per person from
Other regional airports may be available*