A Voyage from Los Angeles to Shanghai
Includes a Hotel Stay in Los Angeles
Your Experience:
1 night hotel stay in Los Angeles
30 night full-board cruise on board Grand Princess
Overnight in port in Beijing
All flights (London departure)
ATOL protected
Your Holiday Itinerary
Los Angeles
Begin your holiday with a 1 night hotel stay in Los Angeles.
Los Angeles - Embark Ship
Embark your ship - Grand Princess
Los Angeles is a culturally vibrant city. Although most famous for its district of Hollywood, the city also boasts over 800 museums and galleries. You can go from visiting the La Brea Tar Pits to shopping on Melrose Avenue, and admiring the Walk of Fame. There's plenty to do for everyone in this lively and buzzing city.
Honolulu
Honolulu has it all. Here you'll find everything from historic landmarks and treasured monuments to world-class shopping and a flourishing arts and culture scene. Honolulu spreads throughout the south eastern shores of Oahu, from Pearl Harbour to the world famous Waikiki, once a playground for the Hawaiian royalty.
Kona
The main city on the Big Island of Hawaii, Kona is known for its magnificent sunsets and is a great place for ocean and outdoor activities. Take a tour of a coffee plantation, hike or cycle around the island's lush volcanic slopes, or enjoy the perfect beaches by surfing, fishing or snorkelling.
At Sea (Cross International Date Line)
Guam
Guam is surrounded by stunning white sandy beaches, quaint villages and lush mountainous rainforests. This town is not only beautiful but filled with history and legends. There are six "War in the Pacific" parks to commemorate the past and the Asan Overlook, home to a World War II memorial site. Visit Two Lovers Point, a 400ft limestone cliff, where legend has it a Chamorro maiden and her lover leapt to their death.
Osaka
Osaka is the main gateway to the historical sites of Kyoto and Nara and is a city filled with rich heritage. The city is home to many museums, stunning shrines, temples and Osaka castle. Neighboring Kyoto and Nara offer more scenic temples and shrines as well as 15ft Budda and an abundance of Japanese history and culture.
Kochi
This small and friendly city has a laid back atmosphere and plenty of attractions for visitors. The Chikurenji Temple on the mountain of Godaisan is an important stop for those on the Skikoku Pilgrimage. Visit the original hilltop castle for panoramic views, see how Japanese handmade paper is made or sample sake is one of the city's traditional breweries.
Hiroshima
Hiroshima is a thriving, bustling city surrounded by natural beauty. The Chugoku Mountains surrounds the city with rivers, valleys, plains and basins landscaping the area. The Peace Memorial Park and Museum recall the city's destruction. A stroll through the town reveal stalls and shops serving a variety of local cuisine. Miyajima Island, a short ferry ride away, offers one of the country's most alluring and oldest Buddhist and Shinto shrines.
Nagasaki
Nagasaki is beautiful city, set on a plain between the active harbour and a backdrop of stunning mountains. Nagasaki has one of Japan's most complex histories due to the influences of the Spanish, Dutch and Portuguese; all of which can be seen around this vibrant, bustling city. The Atomic Bomb Museum gives you an insight into the devastation of the war and the strength the Nagasaki people had to have to rebuild the city. Glover Gardens is an outside museum set in at the base of the beautiful hillside and offers a day of relaxing and finding out more about the history of this amazing city.
Beijing
The city of Beijing is full of history and culture set in pretty surroundings and alive with the hustle and bustle of daily lives. The Forbidden City is walled encampment so large it is said some of the occupants have never left. The iconic Tiananmen Square bustles with activity while giving an atmosphere of old Soviet grandeur. A visit to the temple of Heaven will allow you to wander around the beautiful scenic park surrounding it, the greenest place in Beijing. From Beijing you are also able to take trips to the world famous Great Wall of China.
Shanghai
Disembark your ship - Grand Princess
A centre of technology and transport, commerce and capital, fashion and finance; Shanghai is the biggest city in China. The Yuyuan Gardens are an island of serenity in the Old City, and the old buildings and boutiques of the Bund evoke the Shanghai of the 1920s.
Your Ship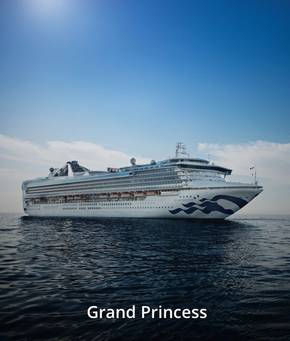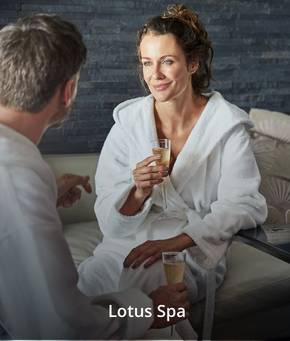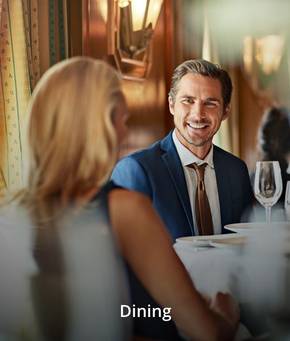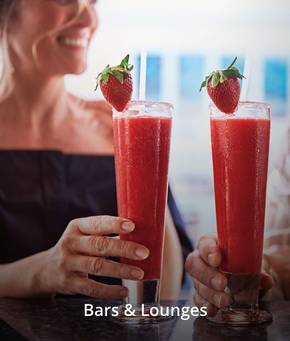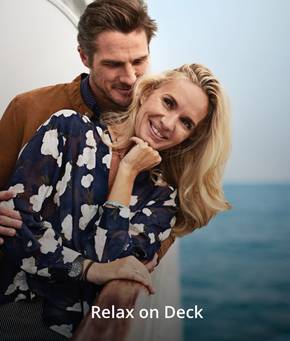 Grand Princess
Elegant, beautifully designed and with all the facilities you could ever want, the Grand Princess is an ideal choice for everyone. Busy and active with fun for all the family – or quiet and peaceful for that perfect romantic getaway, you'll find space to enjoy your holiday the way you want on this gorgeous cruise ship. There's the brilliant Movies Under the Stars® giant poolside screen showing the latest releases as well as big-name pop concerts and sporting events, the lavish Princess Theatre with its talented singers and dancers, as well as the luxurious adults-only Sanctuary, a real haven of tranquillity.
Key Facts
Entered service: 01/05/1998
Number of Decks: 13
Passenger Capacity: 2,600
Total Crew: 1,100
Number of Cabins: 1,300
Wheelchair Accessible Cabins: Yes
Number of Pools: 4
Number of Restaurants: 6
Kids Club: Yes
Formal Nights: Yes
Great places to visit on board:
Vines Wine Bar
Sample wines from around the world in this charming corner of the Atrium dedicated to fine wines served with antipasti and tapas.
Sabatini
Savor Sabatini's authentic offerings featuring signature pastas, Italian wines and an irresistible selection of delectable desserts, all celebrating Princess' Italian heritage.
Lotus Spa
Enjoy relaxing treatments, such as facials, aroma stone therapy massages, detoxifying ocean wraps and an aromatherapy thermal suite.
Prices per person from
Other regional airports may be available*