A Voyage from Southampton to Sydney
Includes a 2 night hotel stay in Sydney
Your Experience:
2 night hotel stay at The Cityview Hotel in Hong Kong
33 night full-board cruise on board Arcadia, a ship exclusively for adults
All transfers
Outbound flight (London departure - regional flights available)
Your Holiday Itinerary
Southampton
Embark your ship - Arcadia
Madeira
Madeira lies within an Atlantic archipelago to the west of Morocco. The Gulf Stream gives the island its warm year-round weather and flowers that bloom in riotous colour along its mountainous terrain. Madeira offers mountain walks with breathtaking views, trails on horseback, bird watching, big game fishing, boat trips, surfing, canyoning, scuba diving and whale and dolphin watching. Visit Monte Palace Tropical Garden, or Santa Clara Monastery, or just relax and enjoy the islands fabulous nature.
Barbados
Barbados is full of natural beauty, vibrant culture and hospitable locals making it a dream location to visit. The coastline offers stunning white sandy beaches, translucent water, and endless watersports and activities. A walk into the city will take you to many shops, selling everything from designer clothes to their famous rum. For those wanting to explore Barbados further, take an island safari - a great way to travel across this beautiful island and learn about the history, culture and folklore.
Curacao
Lying some 40 miles off Venezuela, Curaçao boasts a landscape that is dramatic, stark, and volcanic. In contrast, Willemstad, the capital, seems like a cozy Dutch haven with its neat row houses so you can lie back and bask beneath sunny skies cooled by the trade winds or stroll around the bright pastel houses or enjoy the stunning floating market for your shopping fix.
Panama Canal (Scenic Cruising)
Cruising the Panama Canal will allow you to explore the beautiful historic man-made Panama Canal, taking you through tropical rainforests and lush green forestry passed an abundance of tropical wildlife; for a truly unforgettable experience.
Puerto Quetzal
This attractive port is home to a local craft market and vendor stalls. Venture a bit further afield and take a tour of a coffee plantation to learn where your morning drink comes from, or explore some beautiful ancient Mayan ruins.
Manzanillo
The secluded village of Manzanillo hides a beautiful stretch of sandy white beach. Go snorkelling and surfing in the azure sea, or simply relax in the sun on the pristine sand. Local festivals are held all year round, and you can trek around the surrounding jungle to find the local wildlife.
San Francisco
San Francisco is a compact city of world-class culture, historical landmarks and award-winning dining, surrounded by the sparkling Bay area and guarded by the famous Golden Gate Bridge. Take the cable car ride over Nob Hill, visit the Majong parlours in Chinatown and take a trip to Twin Peaks-Lake Merced. A ferry ride will lead you to enchanting Sausalito, or escape Fisherman's Wharf to Alcatraz.
Honolulu
Honolulu has it all. Here you'll find everything from historic landmarks and treasured monuments to world-class shopping and a flourishing arts and culture scene. Honolulu spreads throughout the south eastern shores of Oahu, from Pearl Harbour to the world famous Waikiki, once a playground for the Hawaiian royalty.
Pago Pago
Dramatic mountain peaks surround the deep blue waters of Pago Pago. The town is rich in history and culture filled with historic buildings and museums. Visit the Baroque Torre de Clerigos, the Roman Cedofeita Church and the home of the Navigator, Prince Henry for an insight into this ports historic beauty and to soak up some of the culture on offer. The shops offer a wide range of independent and boutique shops as well as top designers.
At Sea (Cross International Date Line)
Nuku'alofa
Nuku'alofa is an island surrounded by white sandy beaches and turquoise waters. Dubbed as the 'Home of Love', Nuku'alofa is an island perfect for experiencing the local culture and island lifestyle. Walk around the small island for beautiful views of the stunning landscape. Snorkel in the crystal waters and see a colourful underwater marine paradise. Visit the Royal Palace for spectacular cultural shows put on by the local Tongan people.
Tauranga
Tauranga is one of New Zealand's fastest-growing cities. The Bay of Plenty coastline has miles of golden beaches to enjoy. Explore the beautiful natural landscape in one of the many parks, and try your hand at mountain biking or white water rafting. If you prefer a more laid-back holiday, spend a relaxing day dolphin-watching.
Auckland
Auckland, based around 2 large harbours, is a major city in the north of New Zealand's North Island. In the centre, the iconic Sky Tower has views of Viaduct Harbour, which is full of superyachts and lined with bars and cafes.
Bay of Islands
The Bay of Islands are a collection of holiday islands set in tranquil waters and on a backdrop of beautiful green landscape. The turquoise waters surrounding these islands are teeming with dolphins and other forms of marine life and trips can be made to swim with these wild animals. Walks to Haruru Falls will allow you scenic views of the cascading water.
Sydney
Disembark your ship - Arcadia
Your Ship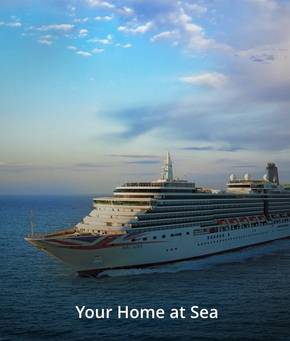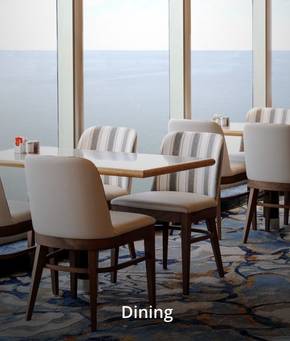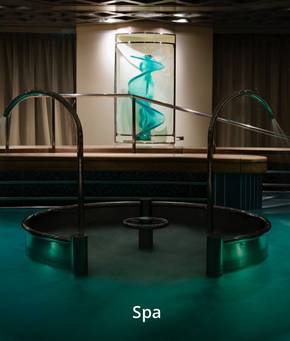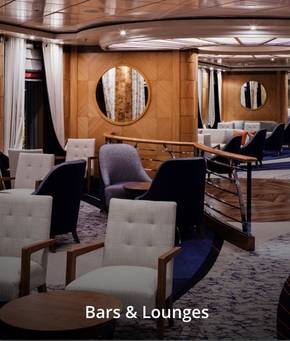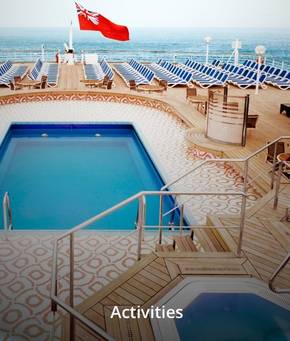 Arcadia
There's more than a hint of opulence about Arcadia, a mid-sized cruise ship exclusively for adults. She's full of features that are tailored for relaxation and pampering. Chic yet classic, Arcadia boasts extravagant surroundings including stylish corridors, signature glass-fronted lifts and an enviable collection of 3,000 works of British fine art. Foodies will love the main two-tiered restaurant, Marco Pierre White's Ocean Grill serving succulent steaks and seafood, and Atul Kochhar's fusion cuisine in East. Guests looking for indulgence will appreciate the expansive Oasis Spa with thermal suite and hydro-pool with fragrant aromatic showers, while culture-seekers will enjoy visiting the art gallery, the three-tiered theatre and boutique cinema.
Key Facts
Entered Service: 2005
Tonnage: 83,781
Number of Decks: 11
Passenger Capacity: 1,904
Total Crew: 880
Number of Cabins: 952
Wheelchair Accessible Cabins: Yes
Number of Pools: 3
Number of Restaurants: 5
Kids Club: Yes
Great places to visit on board:
Sindhu
Treat yourself to authentic Indian cuisine with a British twist in opulent surroundings.
The Piano Bar
Sip on your favourite cocktail as the resident pianist provides the perfect backdrop to your evening.
The Globe
Enjoy a movie, live music or cabaret in this circular entertainment venue with a black and gold theme.
Prices per person from
Other regional airports may be available*