A Voyage from Sydney to Singapore
Includes a 2 Night Hotel Stay in Sydney
FREE Flights and Hotel Stay
Your Experience:
2 night hotel stay in Sydney
38 night full-board cruise on board Columbus
All Emirates flights (London departure - regional flights available)
ATOL protected
Your Holiday Itinerary
Sydney - Hotel Stay
As you arrive in Sydney, the striking sights of the iconic Opera House and Harbour Bridge will welcome you with open arms. As Australia's most cosmopolitan city, you can expect breathtaking energy as you roam the bustling streets, exploring the sights of this spectacular destination.
Admire the captivating works at the Museum of Contemporary Art, star gaze from the planetarium in Sydney's Observatory or amble through the beautiful greenery of The Royal Botanic Garden.
Sydney - Embark Ship
Begin your cruise in Sydney where you'll embark the spacious and splendid Columbus. On board and unpacked, you're free to make yourself at home by raising a glass and settling in to your first evening. With a delicious range of cuisine, you'll be spoilt for choice on where to feed your appetite first.
Airlie Beach
Today you'll explore paradise. Shrouded in powder white sand, exotic palm trees and tranquil waterfront parks, Airlie Beach is indeed a haven to relax and unwind in.
Enjoy a stroll to the Airlie Beach Lagoon. The man-made feature is perfect for a refreshing swim before exciting your senses at Clipper Restaurant and Bar, one of Airlie's best restaurants. Admire the scenery as you indulge in fabulous food and sumptuous wine.
Yorkeys Knob
A magnificent utopia, Yorkeys Knob is the gateway to Cairns, the World Heritage Rainforests and the remarkable Great Barrier Reef.
Spend some time in the remote wilderness of the Daintree Rainforest, one of the most diverse and beautiful examples of Mother Nature's work in the world or explore Australia's breathtaking natural wonder, either by diving, swimming or snorkelling. The phenomenal sights will be something to remember for the rest of time.
Madang (Papua New Guinea)
It's time to stretch your legs around the beautiful province of Madang; termed "The Prettiest Town in the South Pacific." With boasting offshore volcanic islands and coral gardens against crystal clear waters; the views are utterly breath-taking. Explore the Port Moresby Nature Park along the boardwalk that threads its way beneath the jungle canopy or, discover more of the stunning coastline in a kayak.
Yokohama
Today you'll reach beautiful Yokohama. Admire the awe-inspiring architecture of Minato Mirai or take a mindful walk through the Sankeien Garden, a traditional Japanese landscaped garden. Not far from Japan's capital, Tokyo, you could take a train ride to the energetic city and revive your senses in the Tsukiji Outer Market where you can enjoy delectable fresh sushi or pay tribute to the Yasukuni Shrine.
Kagoshima
Today you'll ponder the fantastic views of Kagoshima. The city is often compared to Italy's Naples due to a similarly mild climate, palm-tree lined streets and the stratovolcano, Sakurajima; Kagoshima's answer to Versuvius. Head to the Senganen Garden, an elegant Japanese park with small ponds, streams, shrines, a bamboo grove and exquisitely overlooked by Sakurajima.
Tianjin (Beijing)
Explore the coastal metropolis of northern China. With historical relics, natural scenery and places of worship, you'll easily get a feel for the city's past, present and future. Not far from Beijing, why not visit China's phenomenal capital and explore some of the most fascinating landmarks including the Temple of Heaven and Forbidden City. Tuck into traditional snacks: Shiba Jie Mahua, Goubuli Baozi or Erduoyan Zhagao for ultimate appetite satisfaction.
Shanghai
Today you'll arrive in Shanghai. Home to the world's second tallest tower, the city is surrounded by a breath-taking vision of an eye-watering skyline. Eras collide as vintage design meets modern times - Shanghai has come a long way from it's exciting past. Discover more in China's premier museum of Art and History, home to priceless collections and life-sized terracotta figures.
Hong Kong
Explore the electric capital of Hong Kong. Famous for, of course, Bruce Lee; it has plenty of delights on offer for you to enjoy. Take a walk along the Tsim Sha Tsui Promenade, stretching from the Clock Tower to Hung Hom with views of the spectacular skyline, or take a ride on a cable car up to Ngong Ping village as you enjoy magnificent sights including The Big Buddha.
Hainan Strait (Scenic Cruising)
Today you'll regard the gorgeous sights of Hainan Strait. Gaze upon the clear blue waters and stretches of sand from the comfort of one of the lounges or if the weather's good, up on deck.
Halong Bay
Upon reaching Halong Bay, you'll be met with a sensational garden of islands. Glide through the mysterious waters or travel inland to the politically historic city of Hanoi. Filled with fascinating landmarks including: Ho Chi Minh Mausoleum which serves as the resting place of the Vietnamese Revolutionary leader and Turtle Tower which commemorates the important victory by a Vietnamese legend. Be sure to savour Goi Coun, Vietnam's most famous dish.
Phu My
This morning you'll arrive in Phu My. With the whole day ahead, you'll meander through infinite alleyways to incense-infused temples, the City Hall, Post Office and Notre Dame Church for a taste of the past. Upon turning the corner you'll be transported into modern culture with striking views of the Diamond Plaza Mall. Weave your way through the eclectic bustle of Ben Thanh Market and discover some tasty local street food.
Sihanoukville (Cambodia)
Wake up to the dazzling sights of Cambodia's Sihanoukville. An inviting utopia of striking blue skies, iridescent waters and blankets of white sand; spend the day lounging on the beach or let the warm water caress your toes as you stroll along the bay. If you wished to do some exploring, you could visit Wat Krom, a unique and incredible Buddhist temple, dedicated to the local deity Yeah Mao.
Laem Chabang (Bangkok)
Today you'll enjoy visions of striking temples and shimmering palaces as you reach Laem Chabang. When in Thailand, a must-see is a visit to the glorious Grand Palace, home of the King of Thailand. The majestic landmark includes sights of the Thorn Halls, Thai Silk Museum and the Courtyard. From here, amble the streets of fantastic architecture to The Emerald Buddha; an awe-inspiring sight of intricate beauty.
Singapore - Disembark Ship
Cruise complete, you'll disembark Columbus. Singapore's kaleidoscope of cultures is evident as you uncover colonial gems, historic temples and the vibrant districts of Little India and Chinatown. The futuristic skyline features the modern skyscrapers of Marina Bay Sands and the space-age trees of the Gardens by the Bay.
Your Ship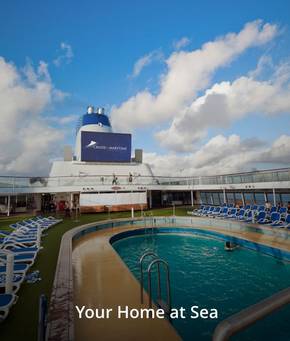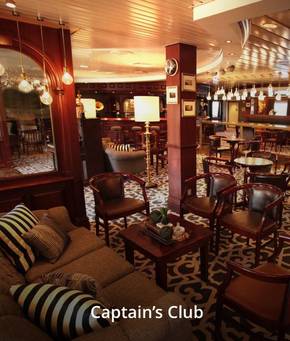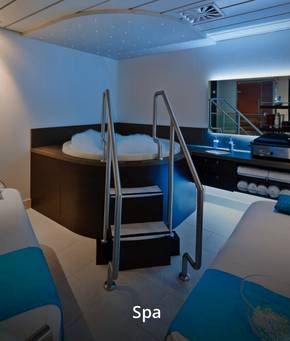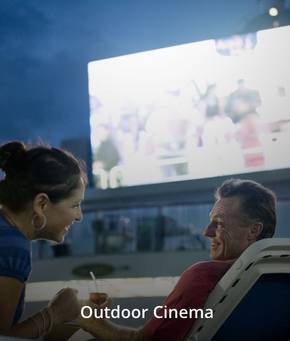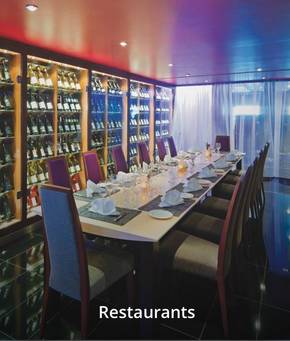 Columbus
An impressive ship, the Columbus enjoys a sterling reputation and offers the same class and traditional style that Cruise and Maritime Voyages is known for. Combining spacious surroundings and friendly service with fabulous entertainment and delicious cuisine, Columbus is the perfect choice for travellers looking for the ultimate experience and comfort. With a range of specialty tea and coffee shops, seven different lounges and two deck bars, you'll have plenty to divulge in. Why not put on your dancing shoes for an evening ballroom dancing in the Palladium or try your hand at a new skill in the Arts and Crafts room.
Key Facts
Entered Service: 28/05/1988
Tonnage: 63,786
Number of Decks: 11
Passenger Capacity: 1,800
Total Crew: 700
Number of Cabins: 775
Wheelchair Accessible Cabins: Yes
Number of Pools: 2
Number of Restaurants: 3
Kids Club: No
Great places to visit on board:
Jade Wellness Centre
Work up a sweat in the fully-equipped gym or relax and unwind with a fabulous massage or treatment from the spa for a bit of 'me' time.
Chef's Table
Sample delectable delights of a sumptuous dinner at the Chef's Table.
Observation Lounge
Tuck yourself away in the Observation Lounge that offers fine ocean views, giving you a peaceful place to relax with a good book.
Prices per person from
Other regional airports may be available*