A Voyage from Vancouver to Singapore
Includes a 2 Night Hotel Stay in Vancouver
55 nights | 15 Oct 2020
A Voyage from Vancouver to Singapore
Includes a 2 Night Hotel Stay in Vancouver
55 nights | 15 Oct 2020
A Voyage from Vancouver to Singapore
Includes a 2 Night Hotel Stay in Vancouver
55 nights | 15 Oct 2020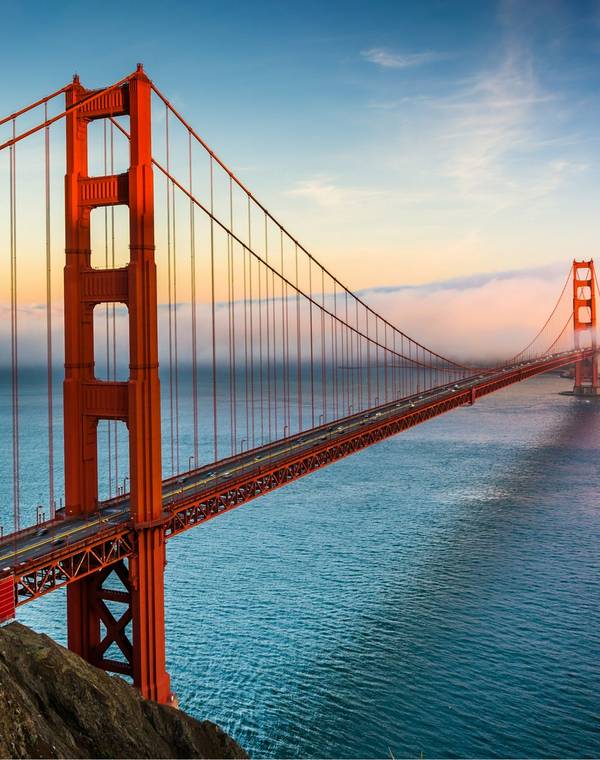 Package Includes
2 night hotel stay in Vancouver
53 night full-board cruise on board Grand Princess
Overnight in port in Beijing
All flights (London departure)
ATOL protected
Flight from
Other regional airports may be available*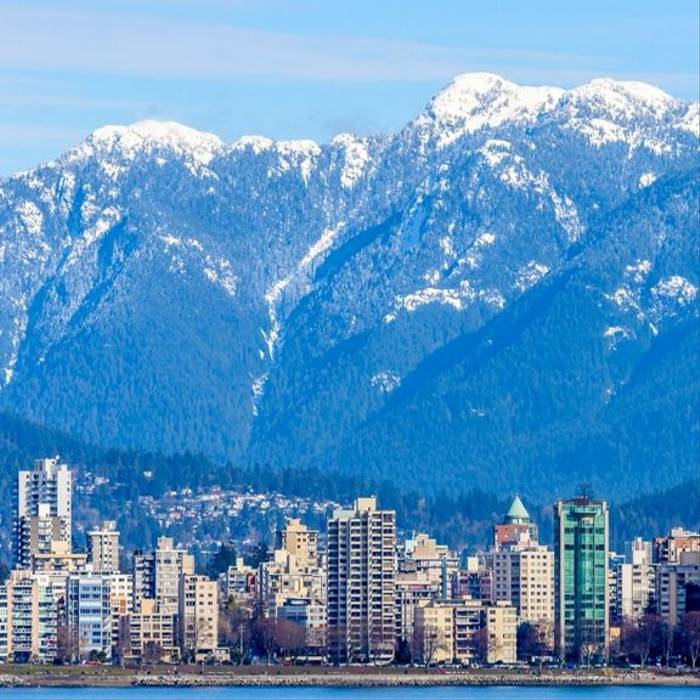 Caught between the sparkling ocean and majestic mountains, Vancouver is one of the most beautiful cities in the world. Its stunning scenery offers fantastic opportunities to see wildlife, from whale-watching around the Gulf Islands to spotting bears on Grouse Mountain but this easy-going city has many urban attractions too, including an exciting arts culture and some of Canada's best culinary experiences.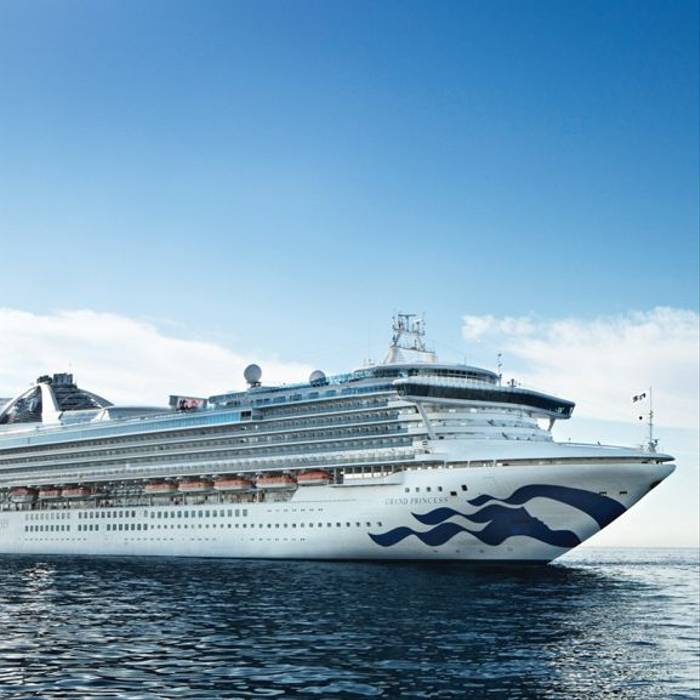 Vancouver
- Embark Grand Princess
Embark Grand Princess for the beginning of an incredible voyage. With a fantastic range of dining options and stellar entertainment, the Grand Princess sets a high standard for Princess' new MedallionClass™. From Movies Under the Stars® to Chocolate Journeys℠ discover what it means to have a grand time at sea.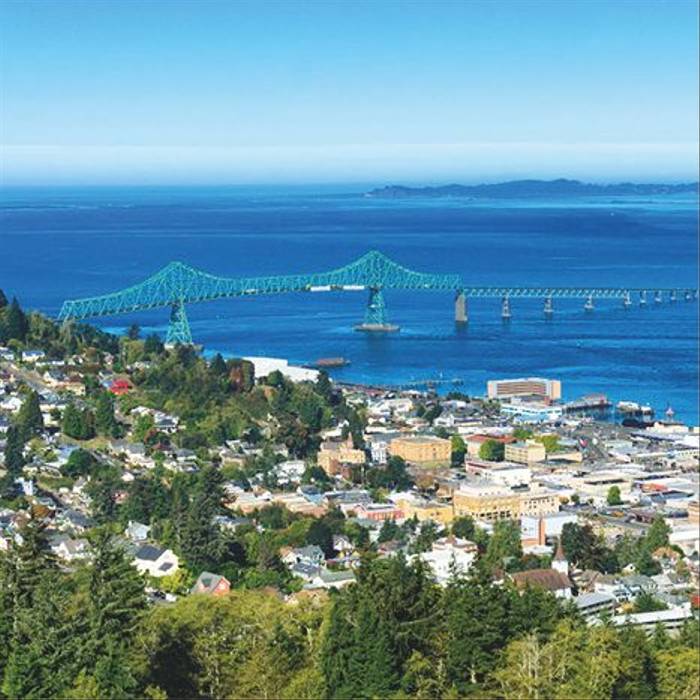 Astoria is a historical city located at the mouth of the Colombian River. Restaurants line the river bank with spectacular views over the river and the Astoria-Megler Bridge. Historic downtown offers a vibrant cultural scene with art galleries, eccentric shops, bars and restaurants. Sandy beaches adorn the coastline which can be viewed from the top of Astoria's historic Column.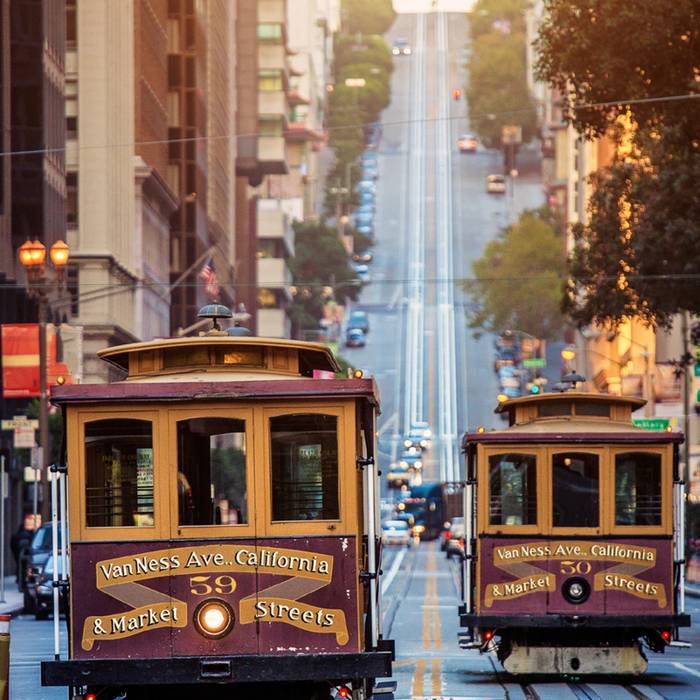 San Francisco is home to great food, friendly people and some of the steepest streets in the world. Survey the superb vistas over the Bay, traverse the steep rolling hills by tram or head for the celebrated vineyards of the Napa and Sonoma Valleys.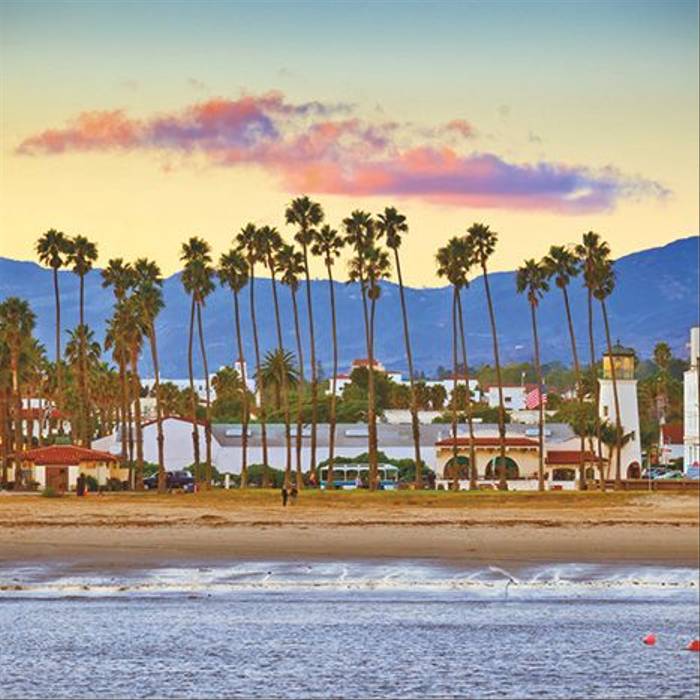 Santa Barbra is a vibrant city filled with art, history, fashion and wine which all come together to create a unique experience for visitors. Walk around the charming Spanish style buildings, pick up gifts down the winding shopping lanes, relax on the pristine sands or dine in the bustling seaside cafes and restaurants. A short trip away is Santa Ynez Valley, home to numerous world-renowned wineries and has a beautiful back drop of scenic dramatic mountains, valleys and brilliant views.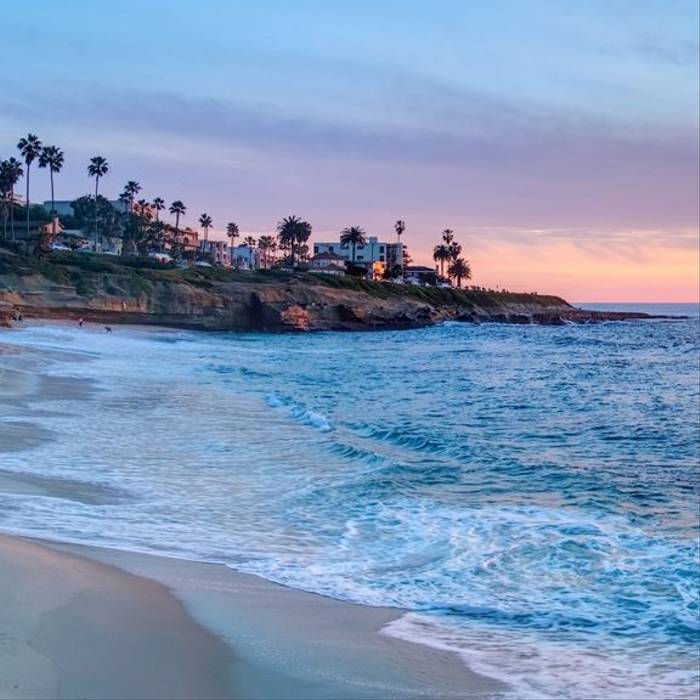 Calling itself 'America's Finest City', the nation's eighth-largest city is made up of a collection of villages, each with their own unique personality. Bursting at the seams with world-famous attractions for every member of the family, from the zoo to museums, parks and beaches – every moment here will captivate you. Head to San Diego Zoo, home to more than 3000 animals and explore the beautifully landscaped gardens; discover fascinating history in the picturesque surroundings of Balboa Park, or wander along the Ocean Front Walk on Central San Diego's best beach.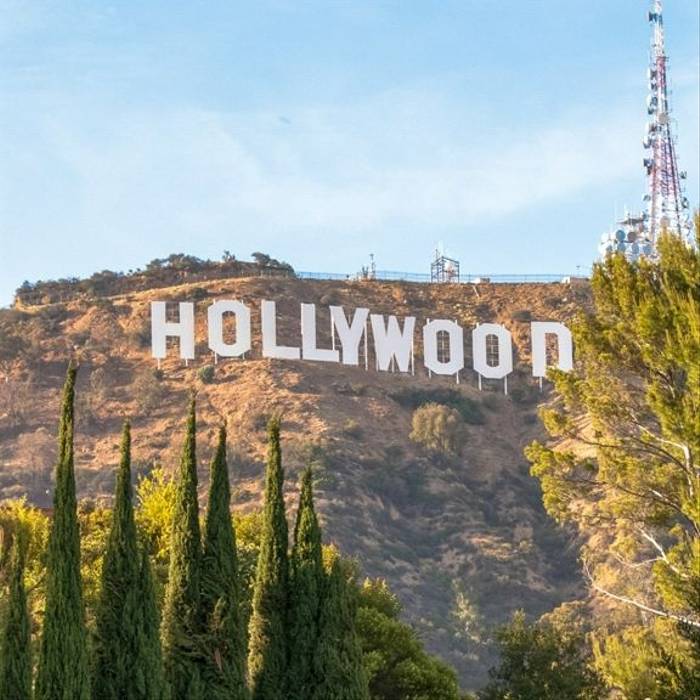 Glitz, glamour and golden beaches – Los Angeles has it all. Visit the famous Rodeo Drive for a spot of designer shopping, relax on the sun-soaked beaches, explore the 800+ museums and galleries or hike to the iconic Hollywood sign, where the nearby Paramount Pictures, Universal and Warner Brothers Studios offer behind-the-scenes tours.
DAY 11 - 14
| 25 - 28 Oct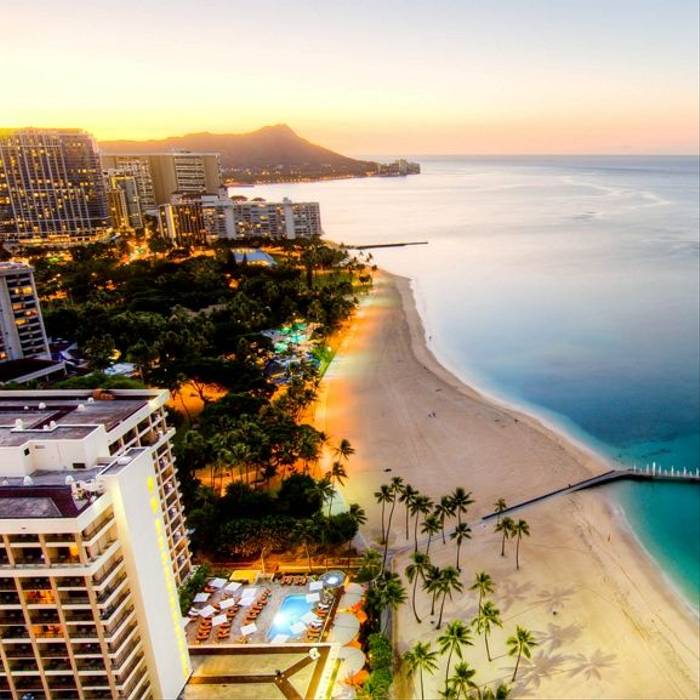 Immerse yourself in the friendly island nation, home to the entertainment epicentre of Waikiki. Explore the iconic south shore and catch some serious surfing, idle under a gently-swaying palm tree or dine on traditional Hawaiian plate lunch in one of the neighbourhood's many restaurants.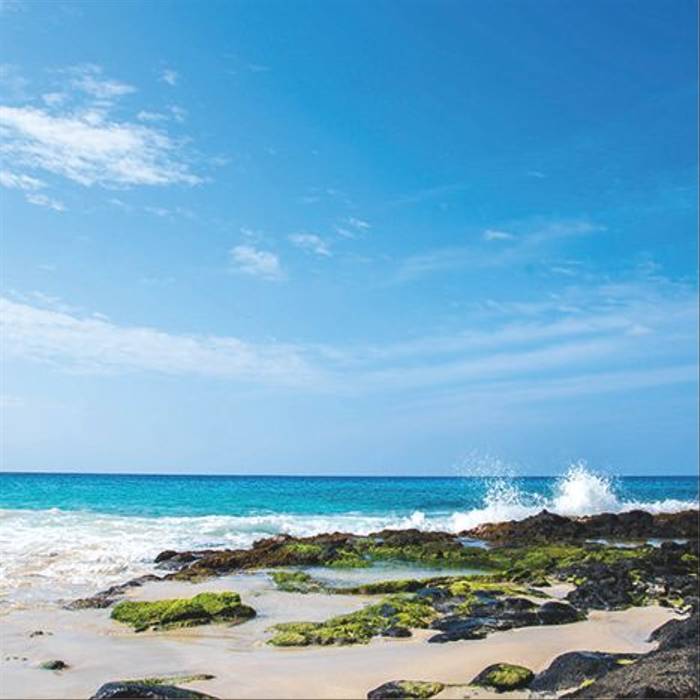 Polynesian mythology, seafood fusion cuisine and a tropical climate, perfect for enjoying a cocktail or two, Kailua-Kona is the ideal pitstop ahead of your adventure across the Pacific. Enjoy the eclectic flavours with some traditional Hawaiian cuisine or venture to the Magic Sands Beach to either relax or brave it on a board and get lost in its reputable surf.
At Sea (Cross International Date Line)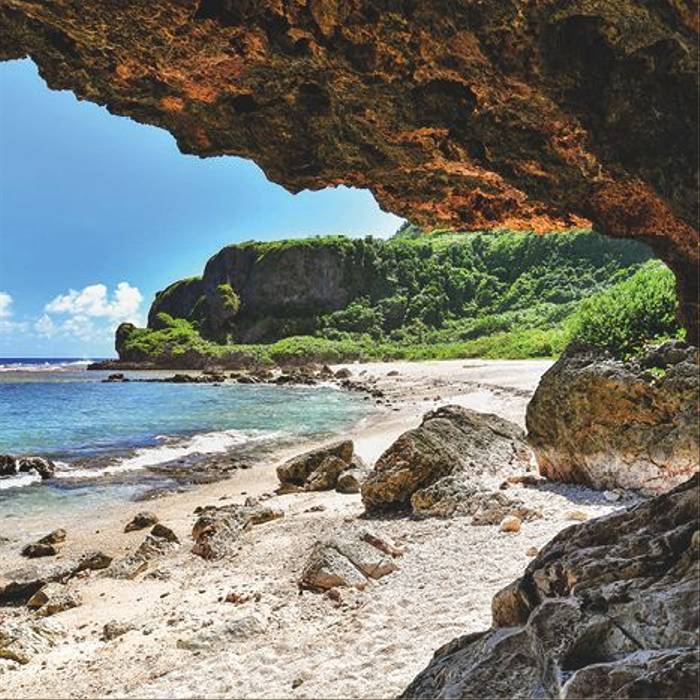 Situated in the western Pacific, Guam is an ideal location to rest your weary sea legs. Why not relax on one of its esteemed white sand beaches or simply sample some of the Pacific island fusion cuisine, a sumptuous melange of Asian, Spanish and Pacific flavours. Visit the Guam Museum for an insight into the heritage of the native Chamorro culture.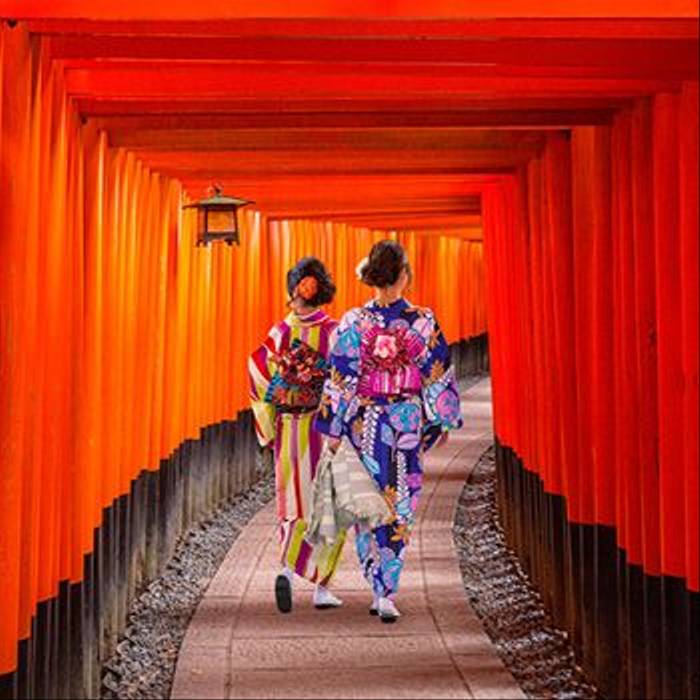 Osaka is one of the best cities in Japan to see spectacular cherry blossom. Head to Kema Sakuranomiya Park, where seemingly endless rows of cherry trees can be admired from the scenic riverside promenade, or Osaka Castle where you can sit and enjoy a picnic among the 4,000 cherry trees in its grounds.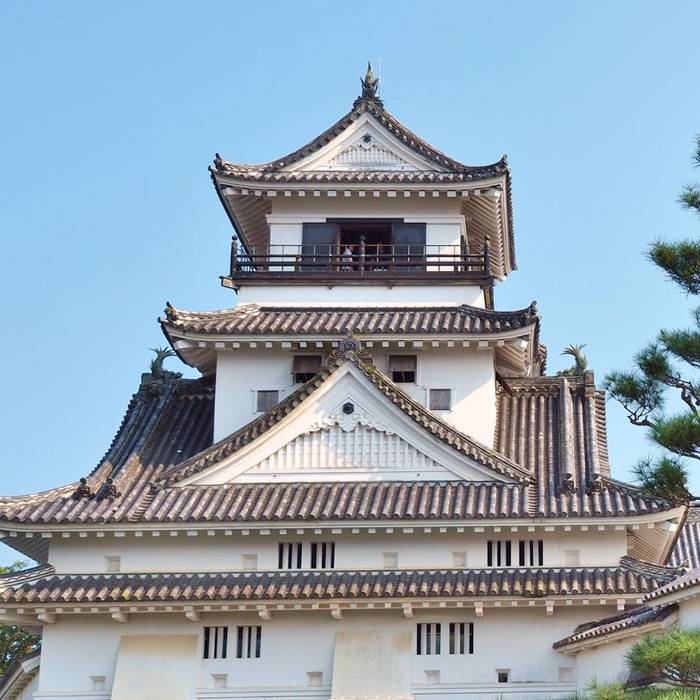 This small and friendly city has a laid back atmosphere and plenty of attractions for visitors. The Chikurenji Temple on the mountain of Godaisan is an important stop for those on the Skikoku Pilgrimage. Visit the original hilltop castle for panoramic views, see how Japanese handmade paper is made or sample sake is one of the city's traditional breweries.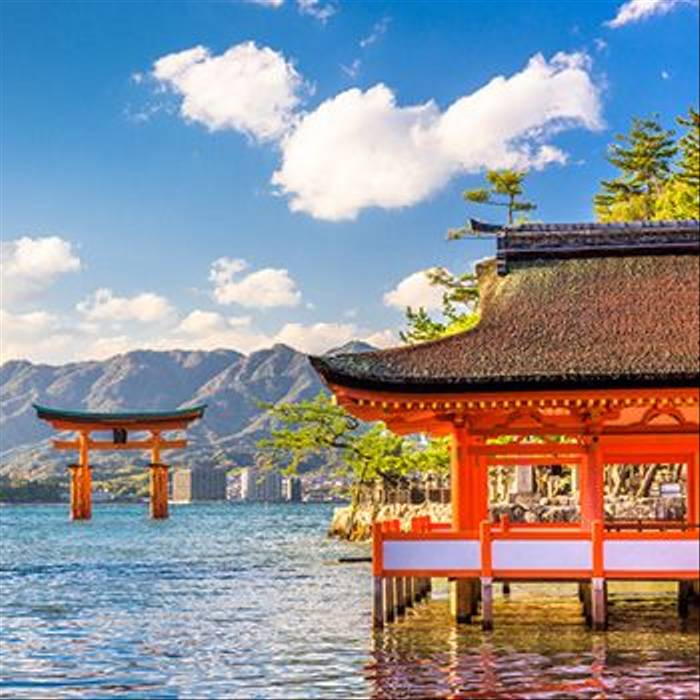 Hiroshima is a thriving, bustling city surrounded by natural beauty. The Chugoku Mountains surrounds the city with rivers, valleys, plains and basins landscaping the area; whilst The Peace Memorial Park and Museum recall the city's tragic past. Miyajima Island, a short ferry ride away, offers one of the country's most alluring and oldest Buddhist and Shinto shrines.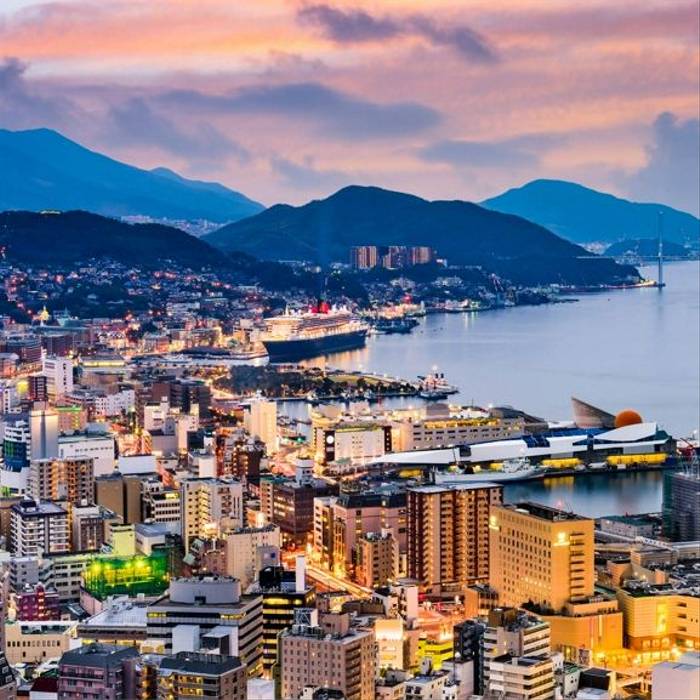 Nagasaki is a beautiful city, set on a plain between the active harbour and a backdrop of stunning mountains. Nagasaki has one of Japan's most complex histories due to the influences of the Spanish, Dutch and Portuguese; all of which can be seen around this vibrant, bustling city.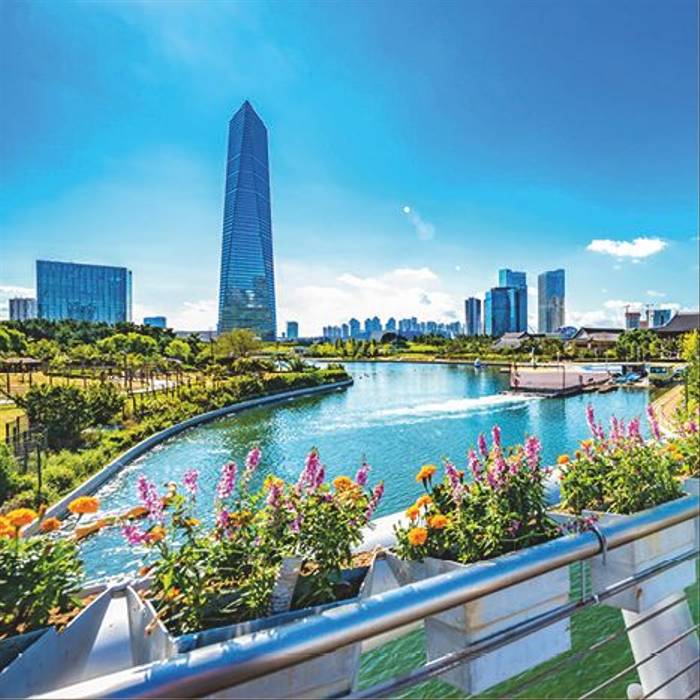 The gateway to Korea, enjoy a day exploring and discovering the beguiling traditions of the Qing Dynasty. Or explore the many street food or dining specialities to enjoy, including Korean barbecue and kimchi, or bibimbap, a rice bowl with marinated beef, sautéed roots and chili paste in a hot stone pot.
DAY 36 - 37
| 19 - 20 Nov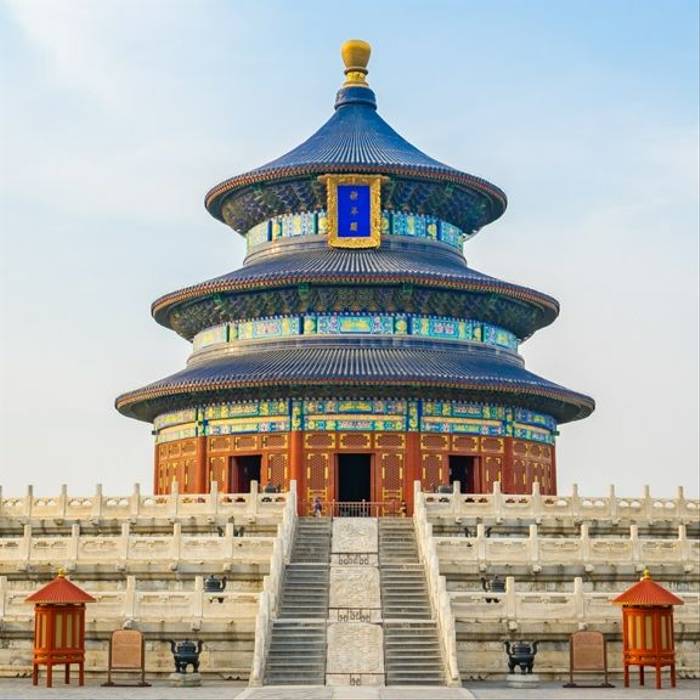 Beijing is the beating heart of Chinese politics, culture and economic development. Here you could visit the Temple of Heaven, a tranquil park, where locals practise Tai Chi, for an authentic taste of Beijing life. Or you could visit Tiananmen Square, one of the world's largest public squares, and the Forbidden City, the former home to 24 emperors.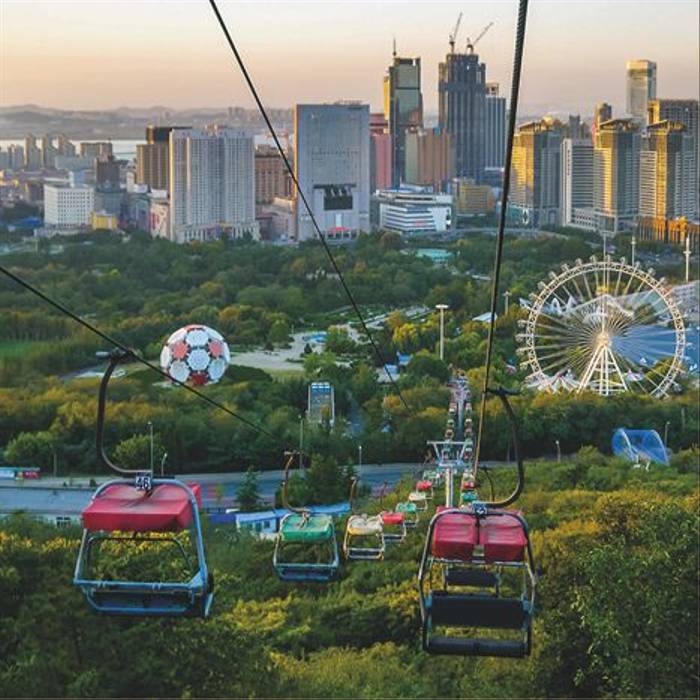 Dalian is known as China's Northern Pearl and is exceptionally laid back and relaxed, except when it comes to two subjects: football and fashion! With one of the top football teams in China, there's almost as much passion for football here as you'd find in Brazil. The city is also very proud of its sartorial credentials and hosts the International Fashion Festival every year.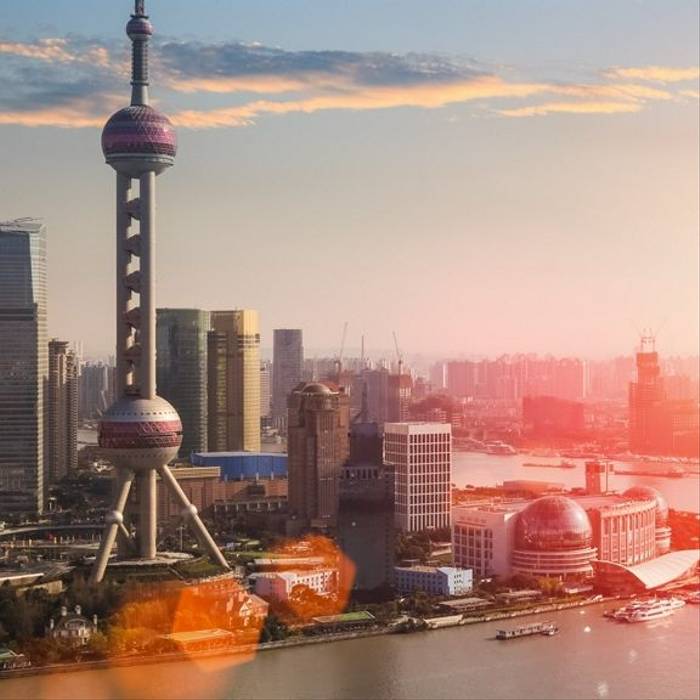 Art Deco buildings squeeze between climbing skyscrapers in the fast-paced city of Shanghai. This unique cosmopolitan metropolis is a city of contrasts. You'll find yourself surrounded by cool modern architecture one moment, before stumbling upon old Jewish synagogues and rickety street stalls the next.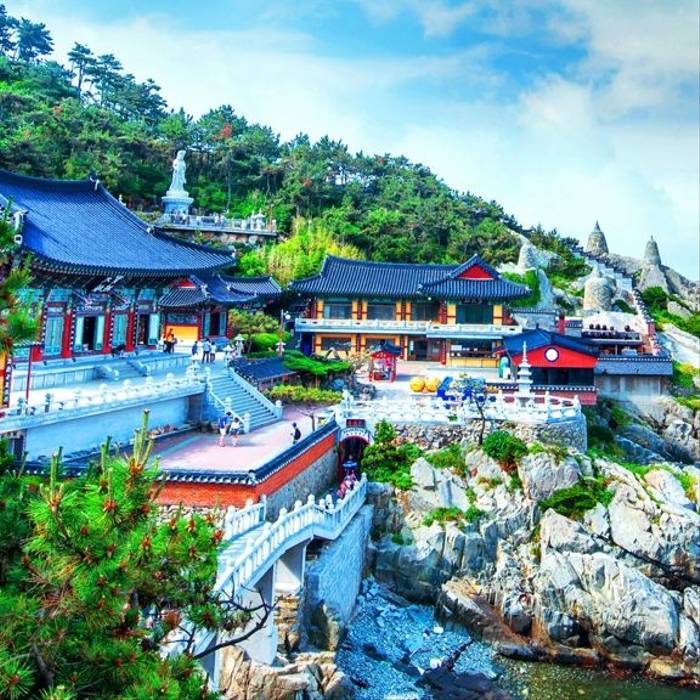 Surrounded by mountains on the southern tip of the Korean peninsula, Busan has something for all tastes whether you want to enjoy its beaches, hot springs or fantastic fresh seafood. Busan's laid-back atmosphere and international flair make it a relaxing getaway.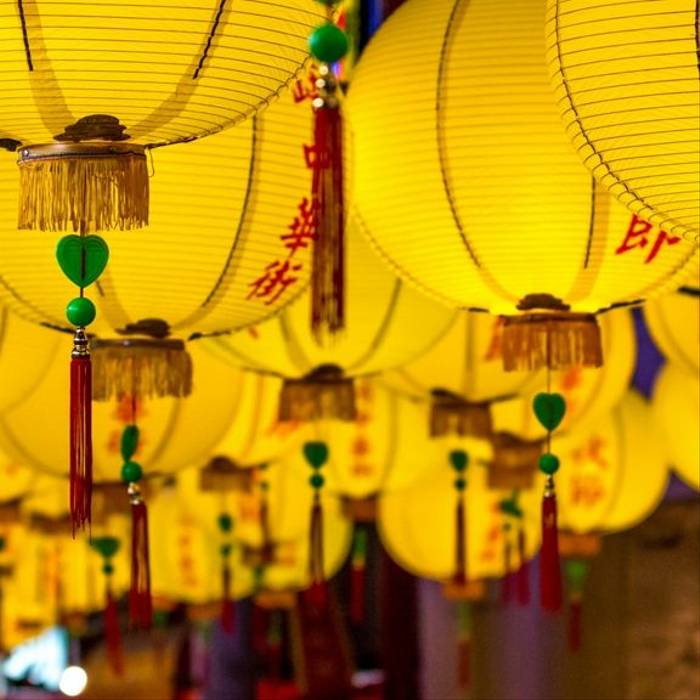 Nagasaki is a beautiful city, set on a plain between the active harbour and a backdrop of stunning mountains. Nagasaki has one of Japan's most complex histories due to the influences of the Spanish, Dutch and Portuguese; all of which can be seen around this vibrant, bustling city.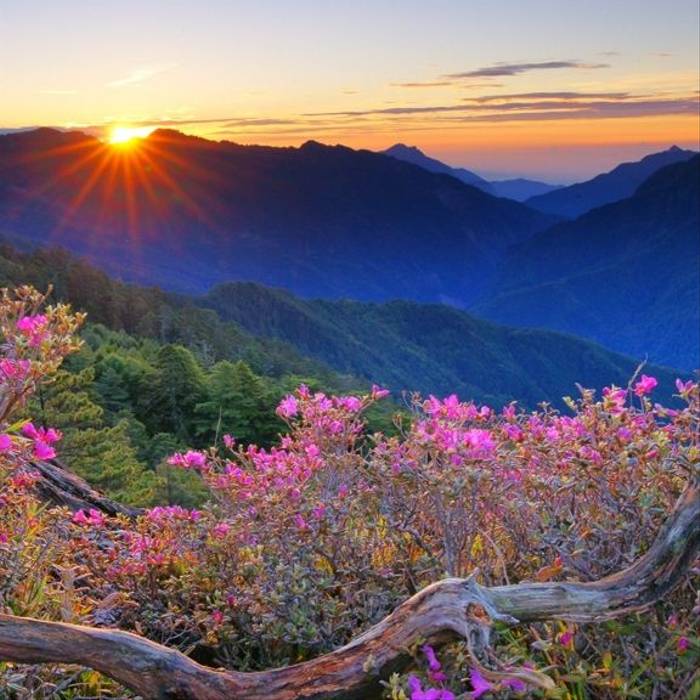 Although it's one of Taiwan's largest cities, Hualian has a lots of natural beauty and an easy going pace of life. It boasts a good choice of restaurants, parks and ocean views but it's also the gateway to discover Taiwan's beaches, hiking trails, waterfalls and hot springs. Visit Taroko National Park with an astounding 12-mile-long canyon—a breathtaking spectacle of craggy rocks and cascading water.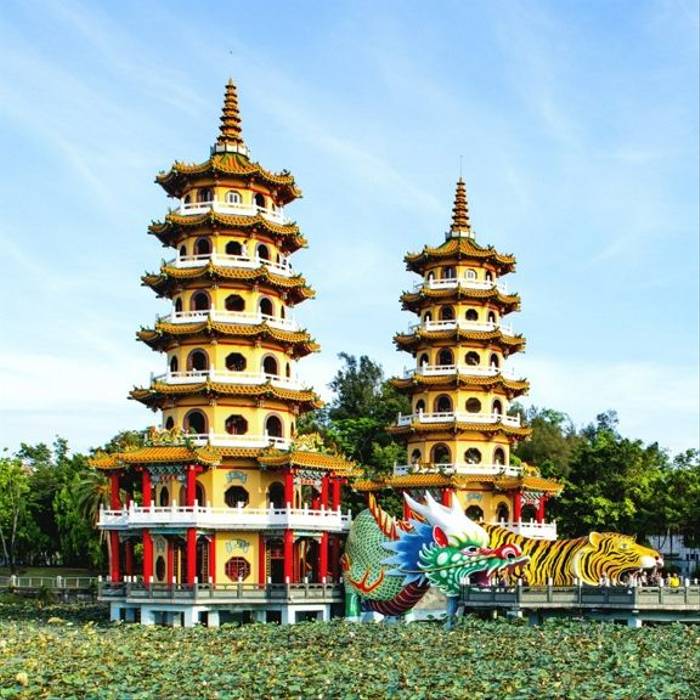 A modern city in the south of Taiwan, Kaohsiung shifts from ancient to contemporary culture with ease. Don't miss the breathtaking Fo Guang Shan monastery and its hall of giant Buddhas. Dream Mall, the largest shopping mall in Taiwan, has a Ferris wheel on the roof. Drive to Kenting National Park for beautiful landscapes.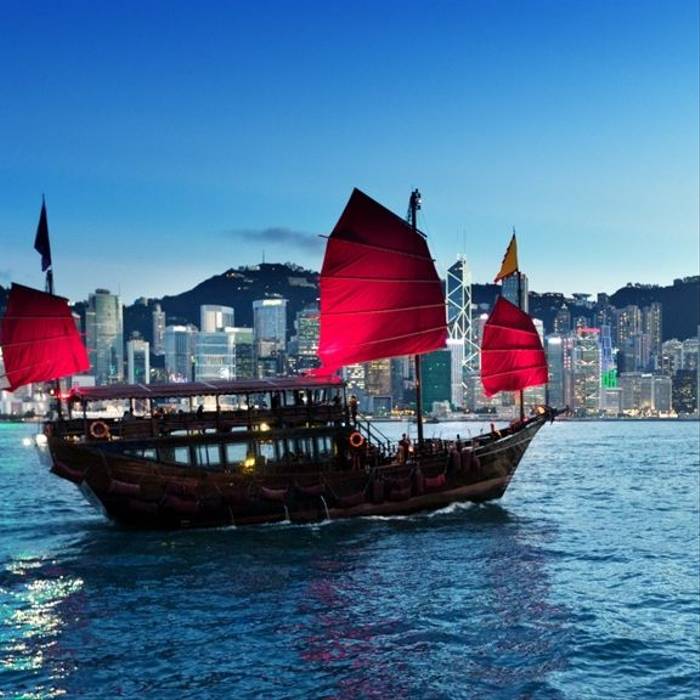 Diverse and delicious with an insatiable appetite, Hong Kong – also called the 'City of Life' – is bursting with energy. Experience the excitement, vibrancy and colour of this unforgettable duty-free port. End your holiday on a high by taking the Peak Tram up to the Sky Terrace 428 at the top of Victoria Peak, with its stunning 360-degree panoramic view across the city.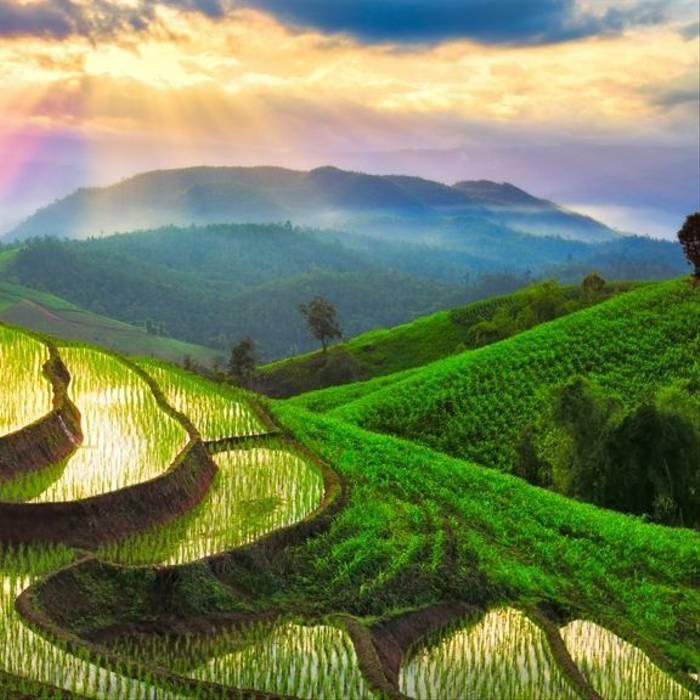 Ho Chi Minh City is commonly referred to as Saigon, famous for the role it played in the Vietnam War. Nowadays, this modern metropolis is known for its French colonial landmarks, which include Notre-Dame Cathedral, composed entirely of materials imported from France. Beyond the chic designer malls and boutique shops, you'll discover alleyways home to incense-filled temples and food stalls brimming with bánh xèo and noodle soup.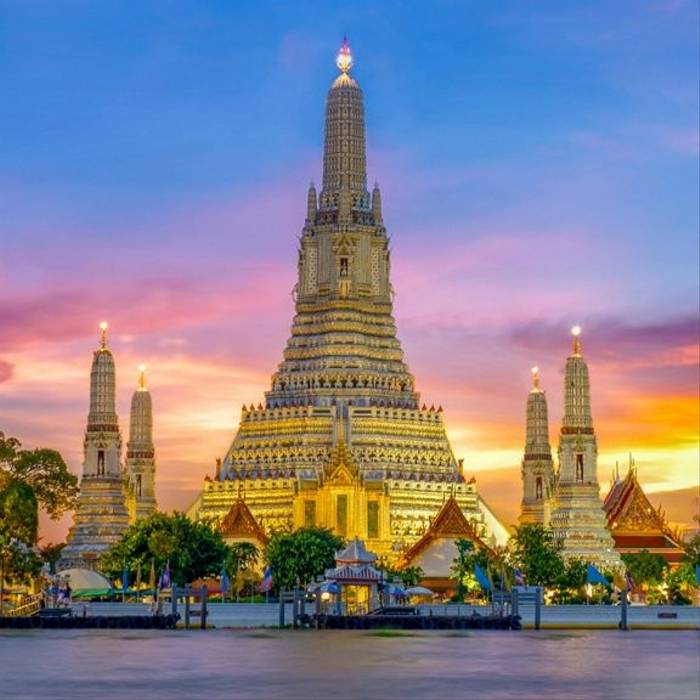 You'll have time to visit some of Bangkok's most impressive temples such as Wat Pho with its huge, gilded Buddha. Or visit some of the floating markets where small boats are piled high with tropical fruit and vegetables. Sip on fresh coconut juice or sample some sizzling Thai noodles cooked up on the cauldrons and charcoal grills on the boats.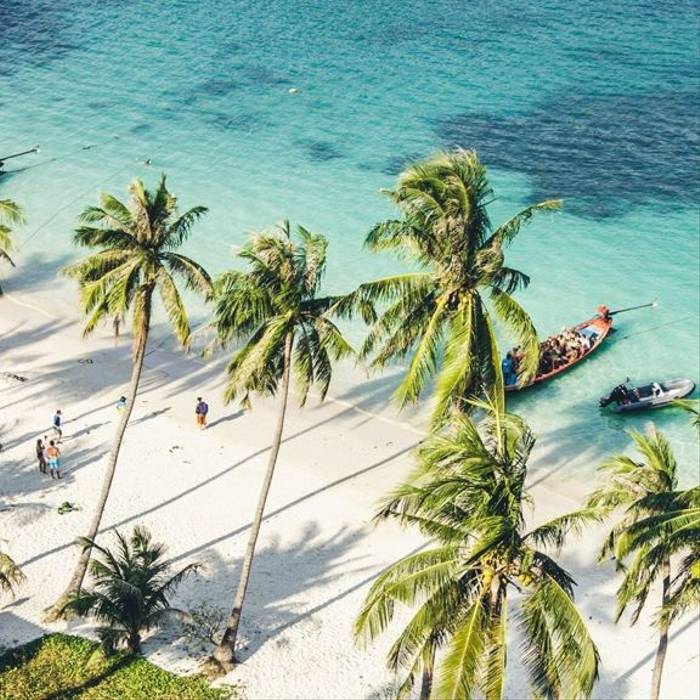 Feel the sand between your toes as you stroll along stunning beaches in the bustling Chaweng resort town or on the sleepy shores of Lamai. Incredible views across the island are waiting to be discovered at Mae Nam View Point, while a short distance away you'll find the beautiful Tan Rua Waterfall also known as the Secret Falls.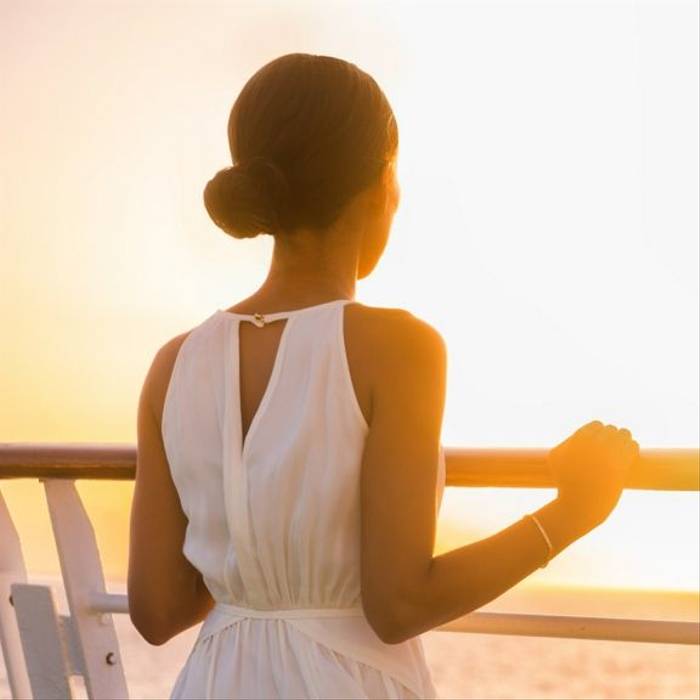 Singapore
- Disembark Grand Princess
Cruise complete, you'll disembark your ship and head to the airport for your flight back home.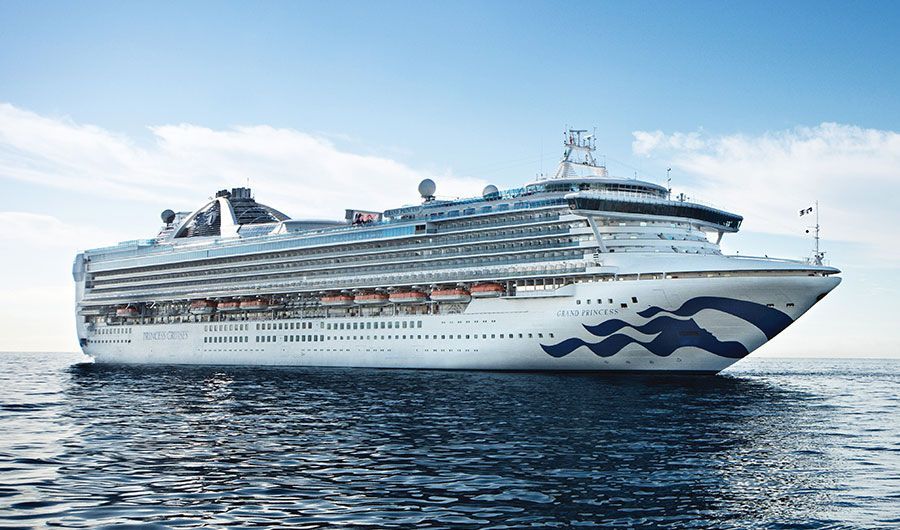 Elegant, beautifully designed and with all the facilities you could ever want, the Grand Princess is an ideal choice for everyone. Busy and active with fun for all the family – or quiet and peaceful for that perfect romantic getaway, you'll find space to enjoy your holiday the way you want on this gorgeous cruise ship. There's the brilliant Movies Under the Stars® giant poolside screen showing the latest releases as well as big-name pop concerts and sporting events, the lavish Princess Theatre with its talented singers and dancers, as well as the luxurious adults-only Sanctuary, a real haven of tranquillity.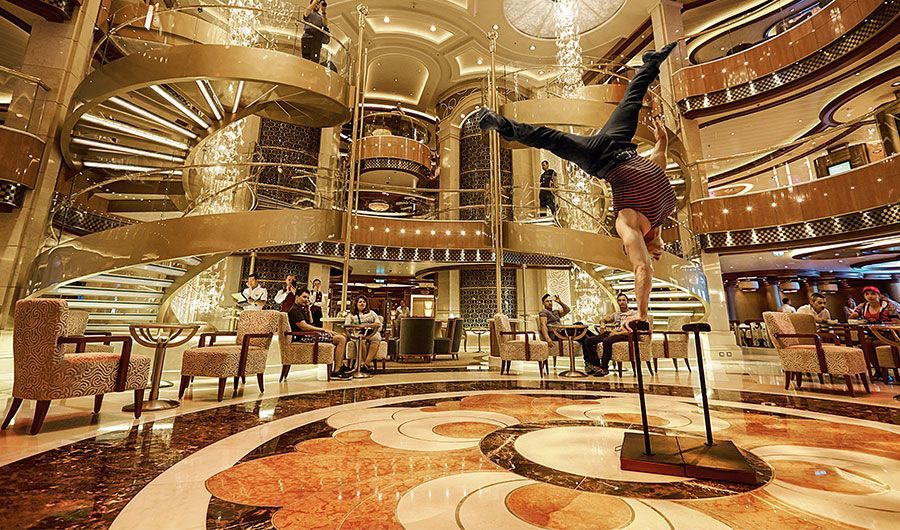 Vines Wine Bar
Sample wines from around the world in this charming corner of the Atrium dedicated to fine wines served with antipasti and tapas.
Sabatini
Savor Sabatini's authentic offerings featuring signature pastas, Italian wines and an irresistible selection of delectable desserts, all celebrating Princess' Italian heritage.
Lotus Spa
Enjoy relaxing treatments, such as facials, aroma stone therapy massages, detoxifying ocean wraps and an aromatherapy thermal suite.