Andean Explorer, Machu Picchu & Pacific Coast Voyage
Includes a Fully Escorted Machu Picchu Tour
All-Inclusive Luxury Andean Explorer Rail Journey
23 nights | 29 Jan 2021
Andean Explorer, Machu Picchu & Pacific Coast Voyage
Includes a Fully Escorted Machu Picchu Tour
All-Inclusive Luxury Andean Explorer Rail Journey
23 nights | 29 Jan 2021
Andean Explorer, Machu Picchu & Pacific Coast Voyage
Includes a Fully Escorted Machu Picchu Tour
All-Inclusive Luxury Andean Explorer Rail Journey
23 nights | 29 Jan 2021
Get The Full Experience...
Glide into the glorious Peruvian Andes on South America's first luxury sleeper train, walk within the ruins of an ancient civilisation and sail along the Pacific Coast to San Diego on board Rotterdam.
Uncover myths and legends, find man-made floating islands and isolated settlements on this rail journey of a lifetime. Complete with tasteful alpaca furnishings and accents of Peruvian colours, you'll embark the Andean Explorer in Lima and enjoy two nights being whisked along the one of the highest train tracks in the world. Disembarking in Cusco, you'll begin the second half of your Peru discovery by exploring the Sacred Valley and the mysterious Machu Picchu. Draped in wispy clouds, surrounded by green-caped mountains and hemmed in by deep gorges, this monument will be the highlight of your fully escorted tour. For the final part of your holiday, you'll embark Rotterdam and follow the Pacific coastline to San Diego. A couple favourites of this voyage include Pisco where you can sample a classic Pisco Sour and lounging back of golden swathes of beach in Mexico.
Package Includes
2 night hotel stay in Lima
2 night all-inclusive luxury Belmond Andean Explorer rail journey from Arequipa to Cusco with an off train excursion at Lake Titicaca
2 night hotel stay in Cusco
Fully escorted tours of Cusco city and Machu Picchu
1 night hotel stay in Sacred Valley
Fully escorted tour of Sacred Valley
16 night full-board cruise on board Rotterdam
Overnight in port in Lima
All hotel stays include breakfast
All transfers
All flights (London departure)
ATOL protected
Flight from
Other regional airports may be available*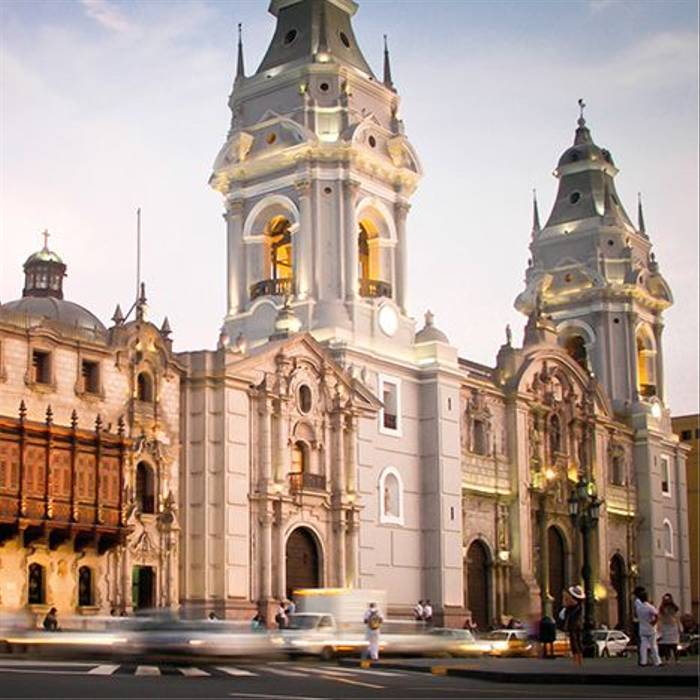 Fly to Lima, a city of contrasts between its historic centre, with remnants of ancient city walls, baroque cathedrals and colonial buildings; and the modern areas of upmarket Miraflores and bohemian Barranco, with their vibrant restaurant and bar scenes.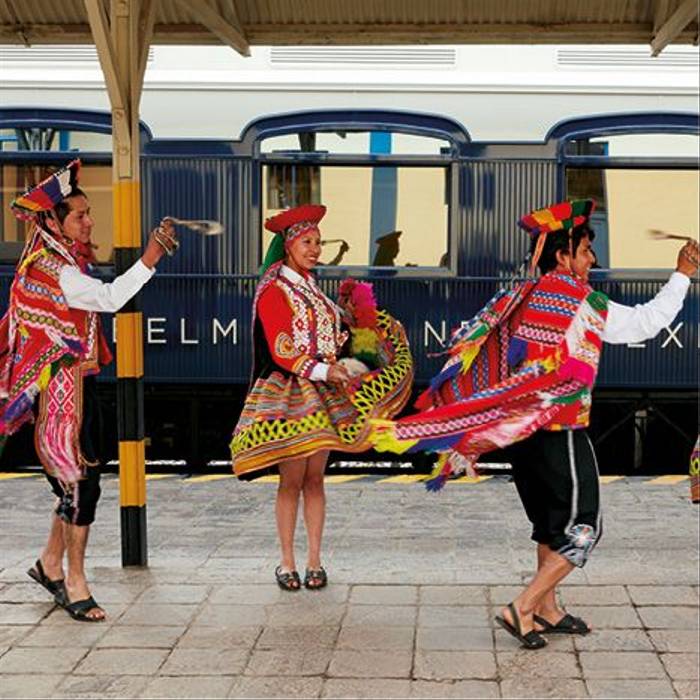 Arequipa
- Embark Andean Explorer
A short flight takes you to Arequipa, where you'll embark the Andean Explorer. Experience the comfort, style and unrivalled service of this luxury train as you are whisked through the incredible scenery of the Peruvian Andes along one of the highest train routes in the world. As the night draws in, get to know your fellow travellers over a pisco sour in the Observation Car before savouring fresh seasonal dishes in one of the two elegant dining carriages.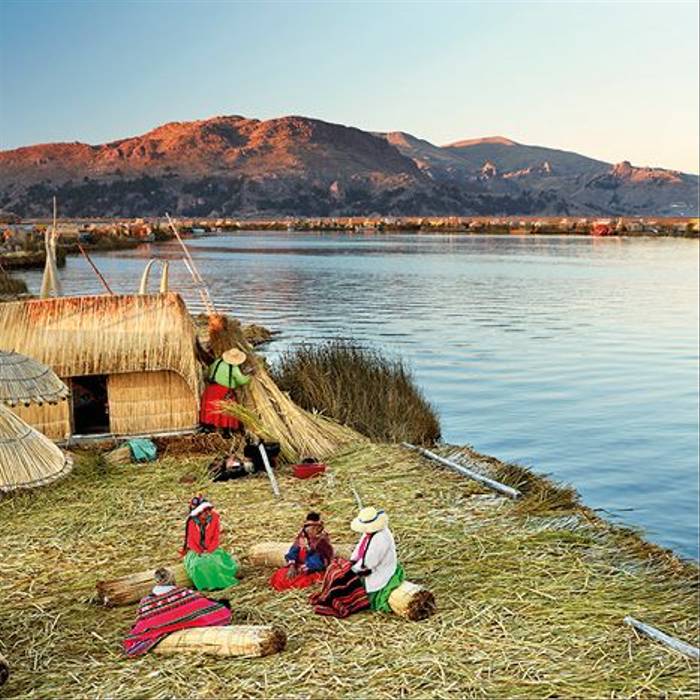 This morning you'll witness the sun rise over the bright blue waters of Lake Titicaca, the highest lake in the world and according to Andean legend, the birthplace of the sun. Following breakfast on board you'll take a boat trip to the Uros Islands, man-made of totora reeds, and Taquile, where you'll enjoy a private lunch with displays of local crafts and traditional dancing. You'll arrive back at the train in time for afternoon tea before setting off on your journey towards Cusco.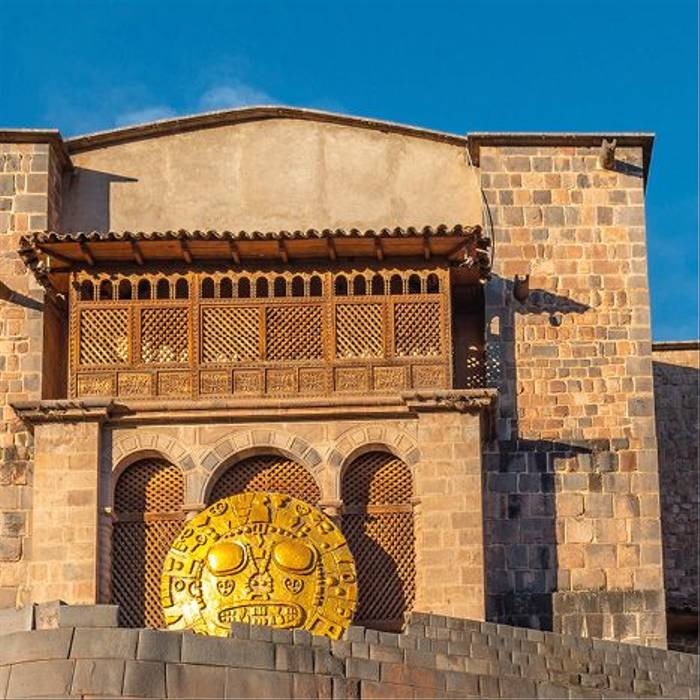 Cusco
- Disembark Andean Explorer, Hotel Stay and Tour
After a morning stop to tour the Inca ruins at Raqchi, you'll disembark the Andean Explorer in Cusco at lunchtime. Here you'll enjoy a sightseeing tour of the key sights in Cusco and the surrounding area, including the ruins and gardens of the most sacred building of the Incan empire, the Temple of the Sun or Q'oricancha, and the archaeological sites of Sacsayhuaman, Q'enco, Puca Pucara and Tambomachay.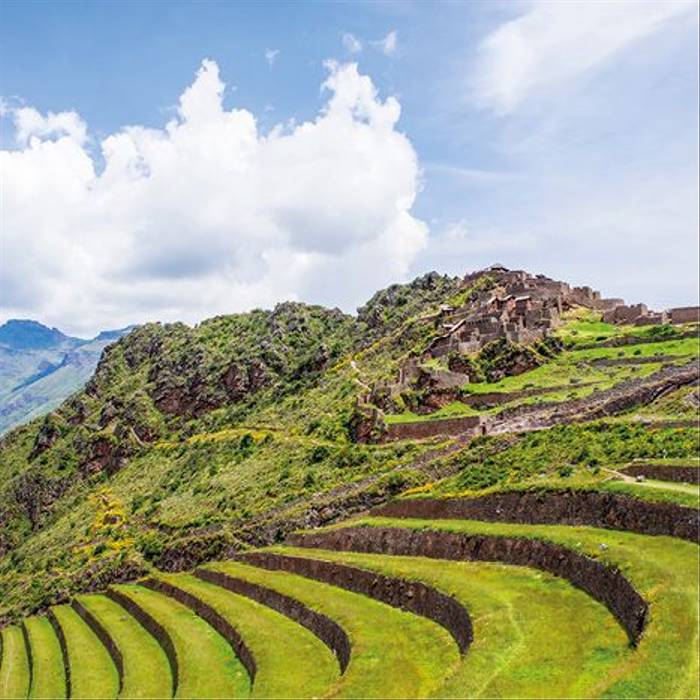 Sacred Valley
- Hotel Stay and Tour
Today you'll tour the beautiful Sacred Valley, exploring the picturesque village of Pisac with its narrow streets and traditional market; and the inhabited city of Ollantaytambo, where you can still see the foundations and irrigation channels from when the village was first built. You will also explore Ollantaytambo's terraces, fortresses and the Sun Royal House, a megalithic temple of great mystical value, before returning to Cusco.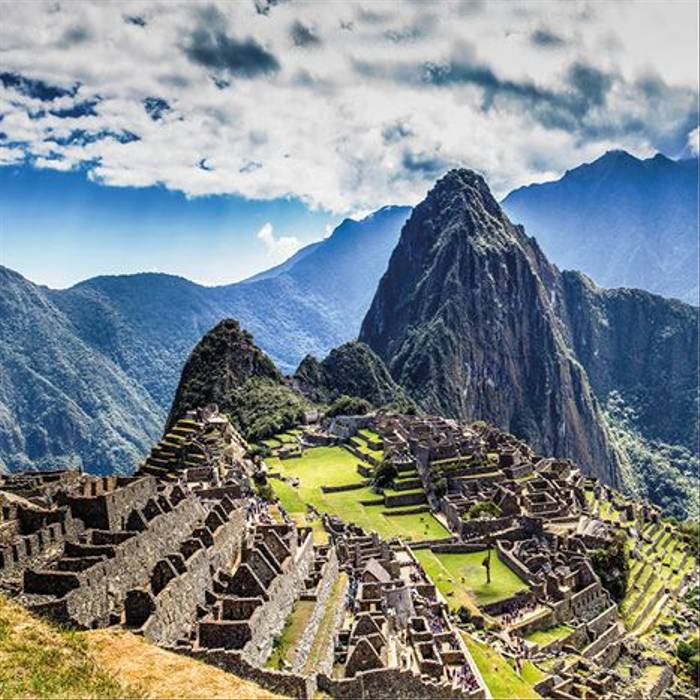 Cusco
- Hotel Stay and Machu Picchu Tour
Nestled within the Andean foothills and shrouded by swirling clouds and subtropical forests, the sight of Machu Picchu is incredible to behold and the pinnacle of your Peru stay. Discover this amazing site during a full day tour as you uncover the ruins of temples, palaces and squares surrounded by mountain slopes, peaks and valleys.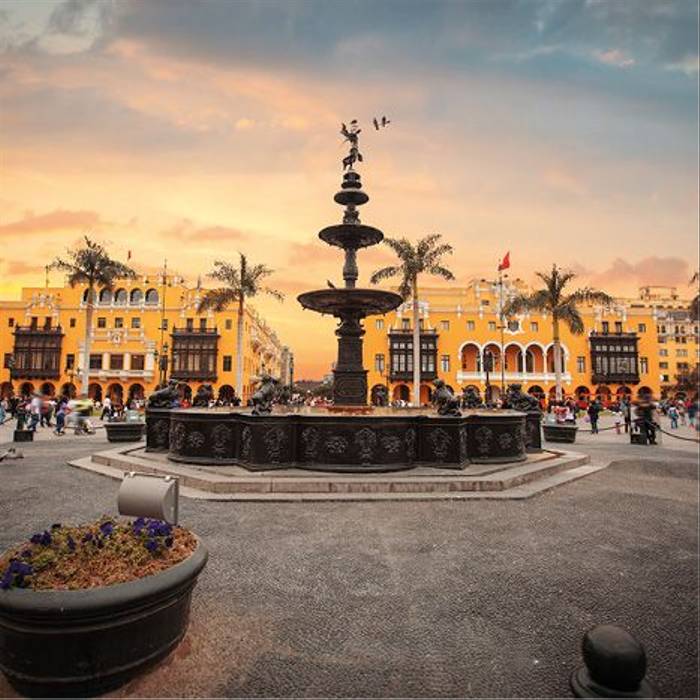 Following your tour, you'll return to Lima for a further overnight hotel stay. The second driest city in the world, the Peruvian capital is a maze of sprawling cobblestone streets, crumbling Inca temples and Spanish colonial architecture. These clashing contrasts, as well as the hallowed halls of the main cathedral and Huaca Pucllana, an ancient clay pyramid, make it a delight to explore.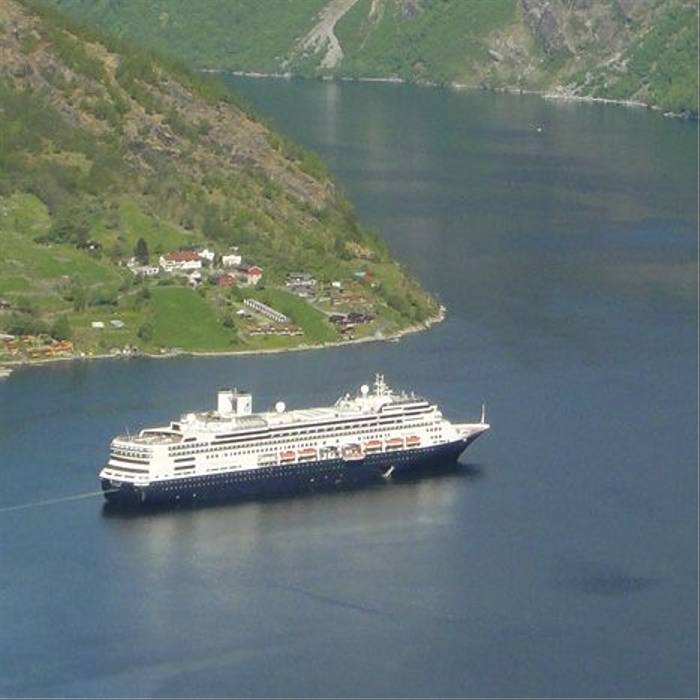 Callao (Lima)
- Embark Rotterdam
You'll embark the stylish Rotterdam, the standard-bearer of the Holland America fleet. Rotterdam ensures you the ultimate on board experience with her graceful combination of classic cruise ship features and state-of-the-art amenities.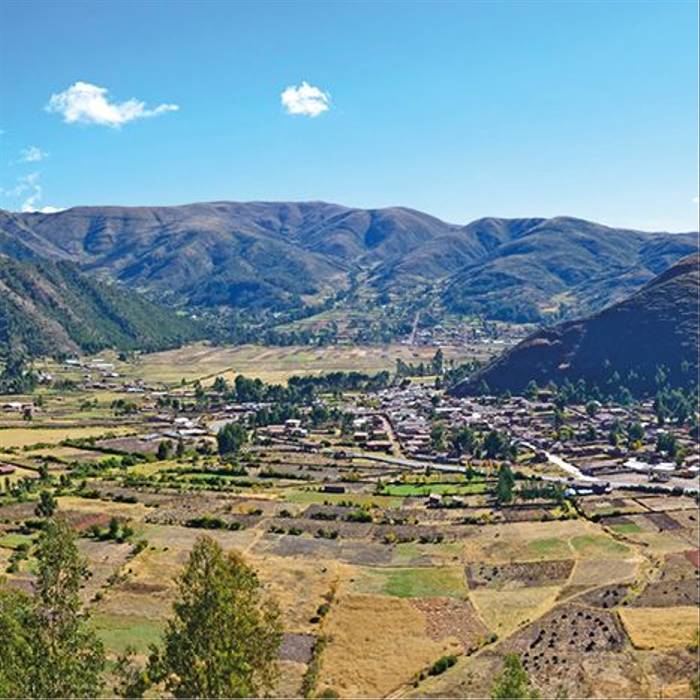 The deep-water port of General San Martin is the largest port between Callao and Matarani and is the gateway to the ruins of Machu Picchu. This historical site is perched above the remote Urubamba River, surrounded by tropical mountain forest and is probably the most amazing creation of the urban empire.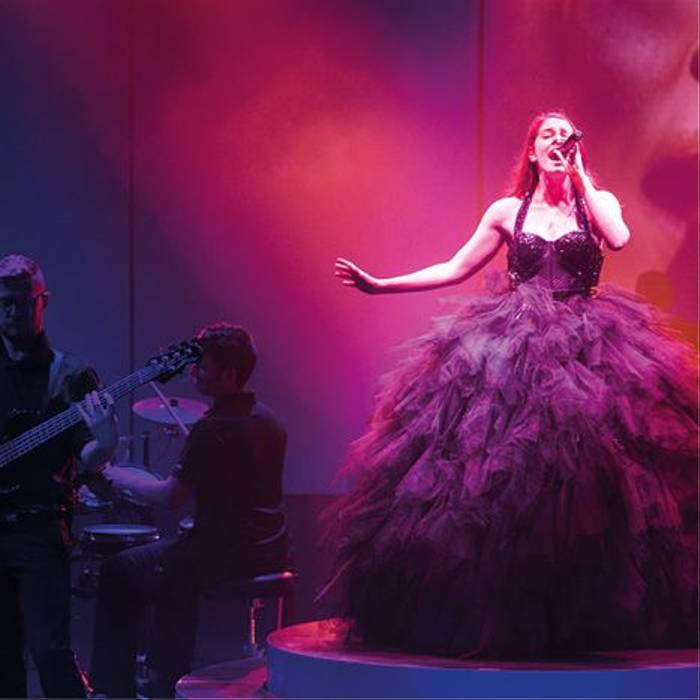 During the next three days at sea, you'll have plenty of time to explore some of the wonders on board this stylish ship. Showcasing comedy, song, dance and more, the Mainstage presents performances and presentations that are sure to entertain and inform throughout your voyage. These include Holland America Line exclusives such as the BBC Earth Experiences live show Planet Earth II in Concert.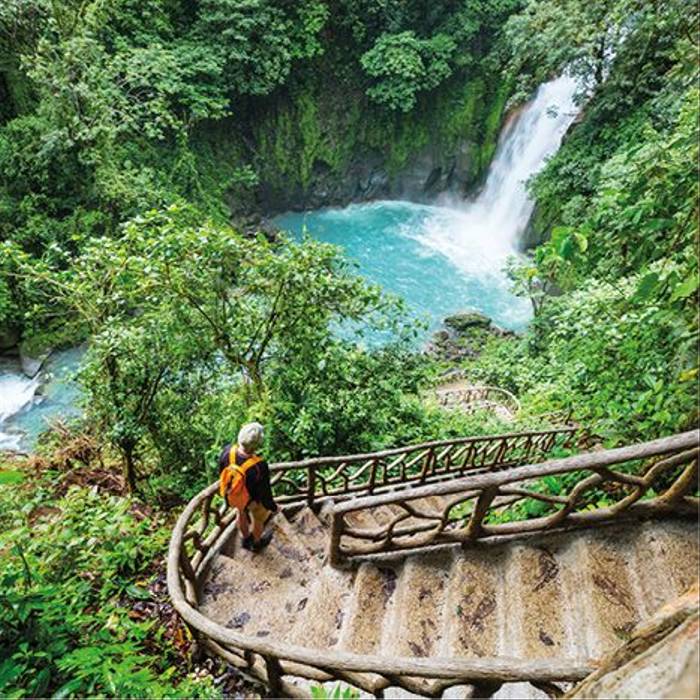 On the fringe of some of Costa Rica's most stunning national parks and wildlife, Puerto Caldera is next on your agenda. After a day of discovering cascading waterfalls with azure pools nestled at their base and finding some of its more exotic monkey residents, you can try some of its famed Tico cuisine, such as charcoal grilled freshwater bass served with the inner core of a palm tree tossed in canola oil.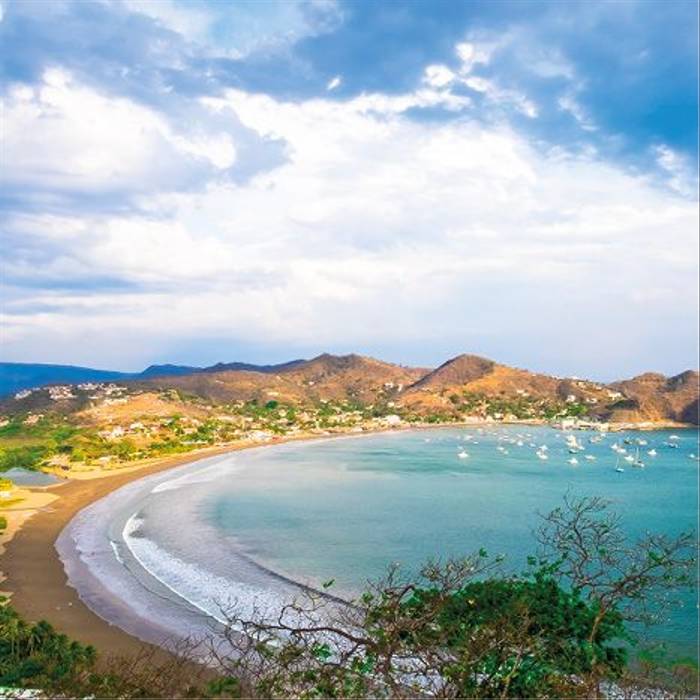 San Juan Del Sur is a charming small fishing town on the edge of white sandy beaches, with spectacular views over the mountains and forests. This town offers an abundance of character seen through the thatched roofed cafes and bars along the beach front. There are easily accessible trips to the cultural city of Granada or the stunning Lake Nicaragua.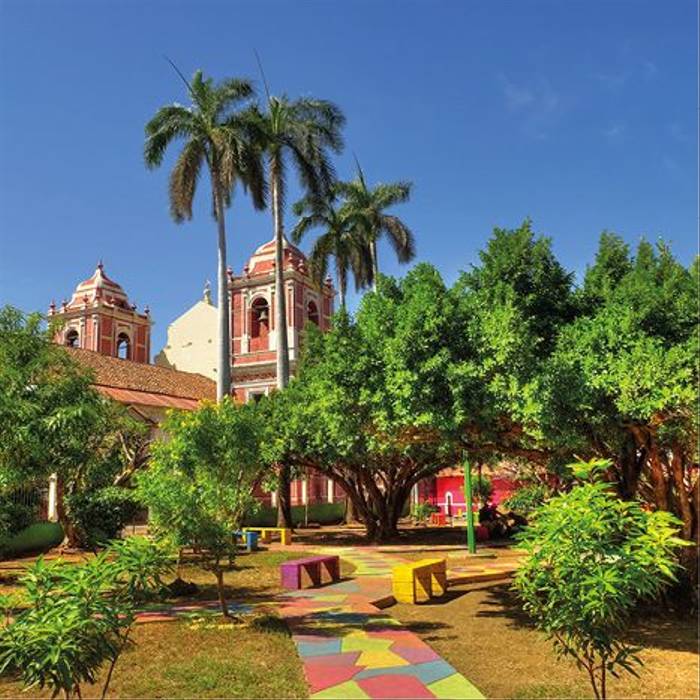 A short distance from Corinto is the city of León, one of the oldest cities in Nicaragua. The city is full of colonial churches and stunning collections of Latin American art. Take a trip to the nearby Maribios volcano treks, or get a great view over the city and the volcanoes at El Fortin.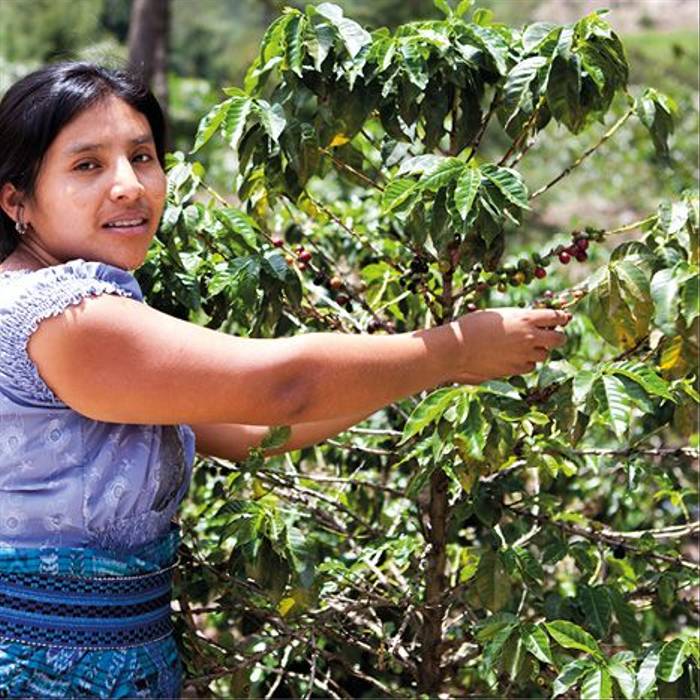 This attractive port is home to a local craft market and vendor stalls. Venture a bit further afield and take a tour of a coffee plantation to learn where your morning drink comes from, or explore some beautiful ancient Mayan ruins.
DAY 18 - 19
| 15 - 16 Feb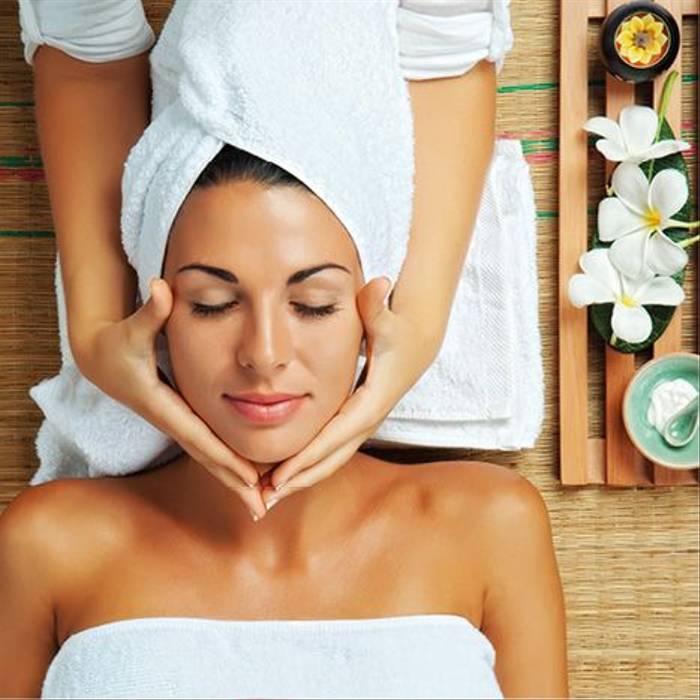 When it comes to activities on board Rotterdam, much-loved favourites such as the Greenhouse Spa and fitness centre will ensure guests are well looked-after, while more recent introductions such as informative digital workshops and the brilliant Port to Table experience where, through live cooking demonstrations, food and wine-tastings, you'll be able to discover the culinary story of the region.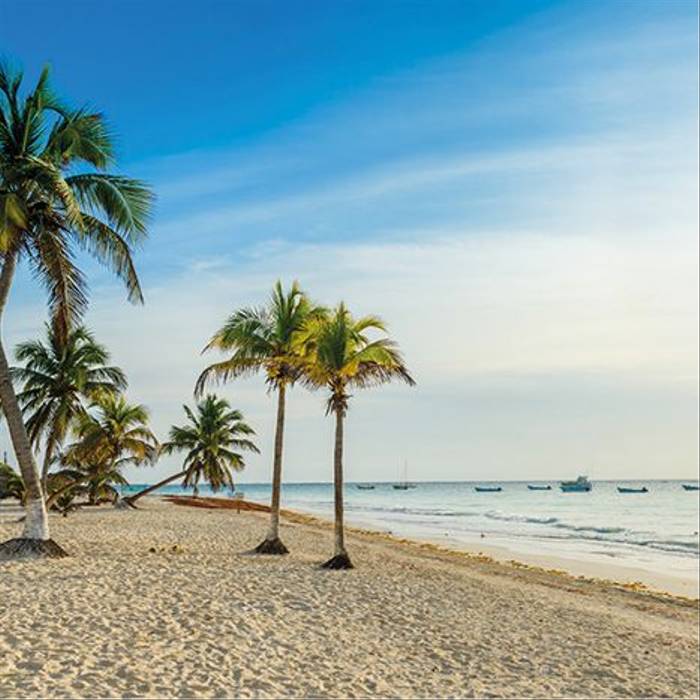 The secluded village of Manzanillo hides a beautiful stretch of sandy white beach. Go snorkelling and surfing in the Azure Sea, or simply relax in the sun on the pristine sand. Local festivals are held all year round, and you can trek around the surrounding jungle to find the local wildlife.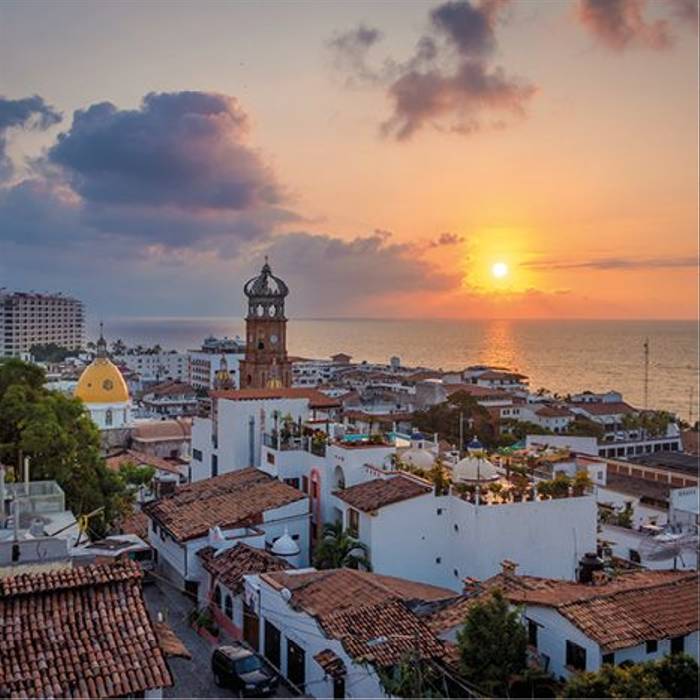 Puerto Vallarta is one of Mexico's liveliest cities, and offers golden beaches and sparkling seas. If you're feeling more adventurous you can go hiking and mountain biking in the hills, explore the jungle on horseback, go snorkelling and scuba diving, or take a jeep safari. With a lively nightlife too, you won't be short of things to do.
DAY 22 - 23
| 19 - 20 Feb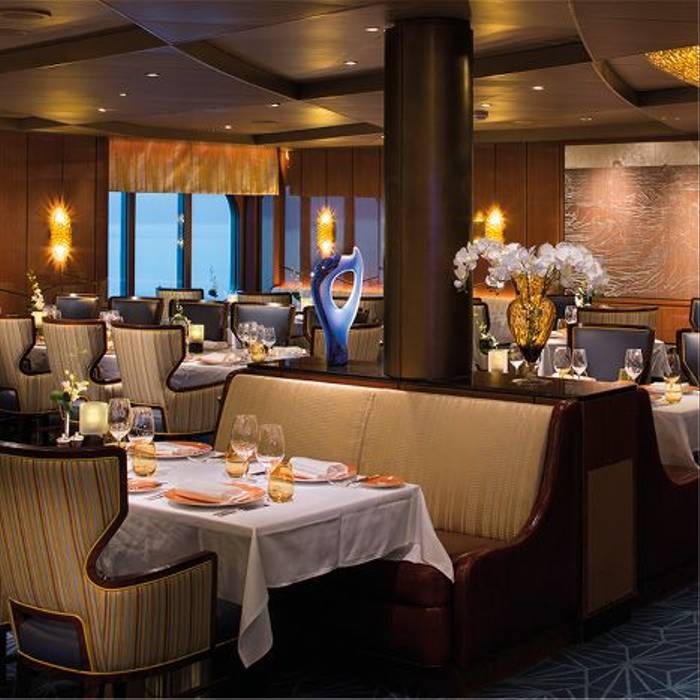 Explore a wide range of delicious on-board dining options - everything from delicious thin-crust pizza in New York Pizza to the exotic flavours of Asia in Tamarind to the ultimate flavours of timeless French classics in Rudi's Sel De Mer.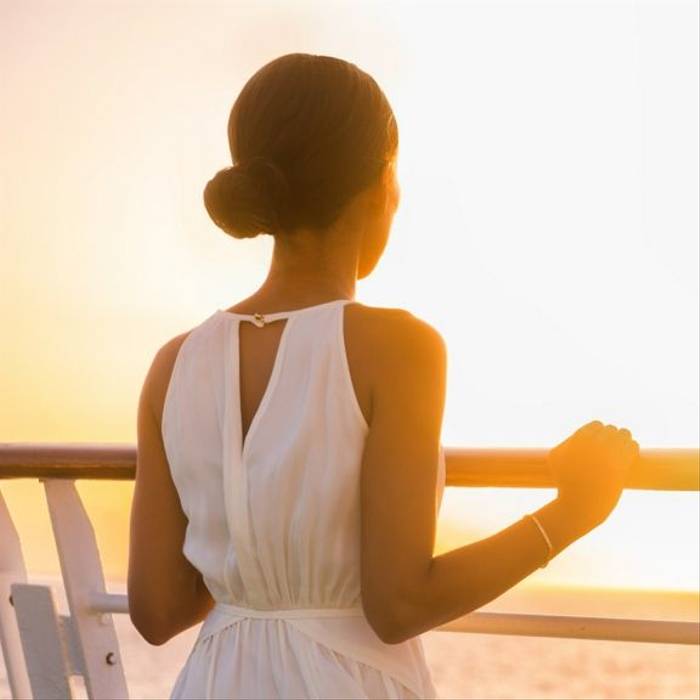 San Diego
- Disembark Rotterdam
Cruise complete, today you'll disembark your ship and transfer to the airport for your flight home.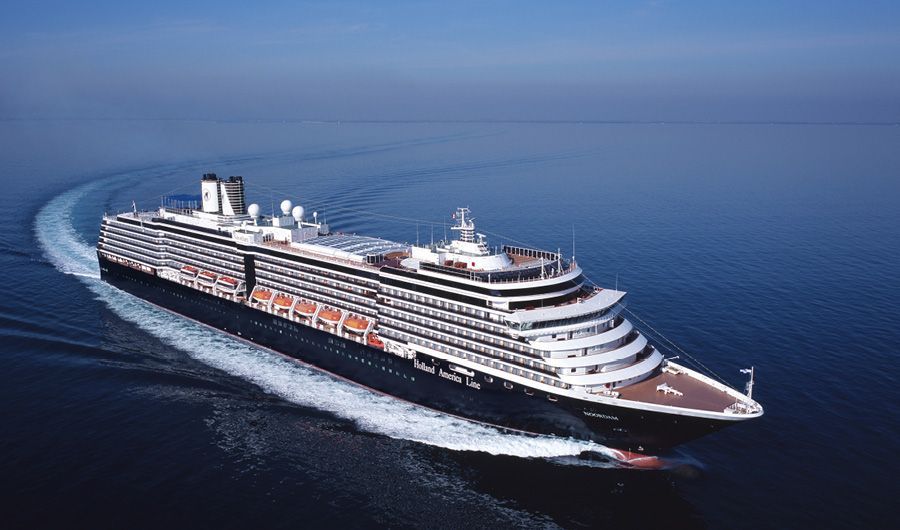 The Rotterdam is the standard-bearer of the Holland America fleet. There's every kind of wonderful cruise holiday experience you could want on the stylish Rotterdam. Your on board experience will be defined by spacious, artfully appointed public areas including the innovative Lanai staterooms. Guests can enjoy elegant dining rooms, a $2 million art and antique collection, wide teak decks and spacious staterooms - many with private verandas. Rotterdam ensures you the ultimate on board experience with her graceful combination of classic cruise ship features and state-of-the-art amenities.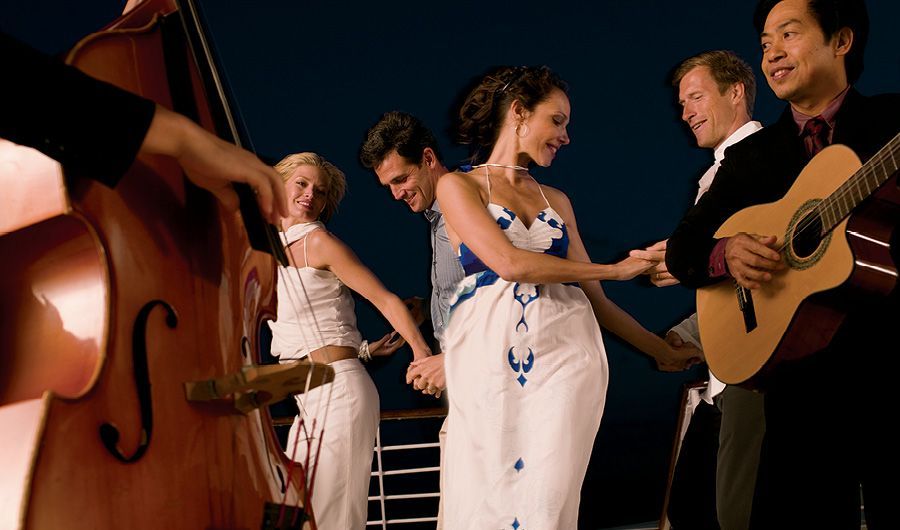 Pinnacle Grill
Enjoy dishes inspired by America's Pacific Northwest in intimate surroundings.
Port to Table
Experience the culinary story of the region through live cooking demos, tastings and fine dining events.
Greenhouse Spa and Salon
Indulge in a relaxing massage or other treatments in serene surroundings