Andean Explorer Rail Journey & Mysteries of Machu Picchu
Includes an All-Inclusive Ultra-Luxury Seabourn Cruise of the Chilean Coast
Luxury All-inclusive Andean Explorer Rail Journey
17 nights | 13 Nov 2020
Andean Explorer Rail Journey & Mysteries of Machu Picchu
Includes an All-Inclusive Ultra-Luxury Seabourn Cruise of the Chilean Coast
Luxury All-inclusive Andean Explorer Rail Journey
17 nights | 13 Nov 2020
Andean Explorer Rail Journey & Mysteries of Machu Picchu
Includes an All-Inclusive Ultra-Luxury Seabourn Cruise of the Chilean Coast
Luxury All-inclusive Andean Explorer Rail Journey
17 nights | 13 Nov 2020
Get The Full Experience...
From ancient Incan treasures among the peaks of Peru to the rugged beauty of the Chilean coast, this is a trip that will awe and inspire in equal measure.
Starting in the Peruvian capital, Lima, you'll embark the luxurious Andean Explorer for one of the world's highest train journeys. Ascend through winding valleys and veils of mist to the ancient city of Cusco where you'll disembark and transfer to your hotel. Next, you'll explore nearby Sacred Valley, home of several Incan sites, before visiting one of South America's most enigmatic historical sites: Machu Picchu. Transferring back to Lima, you'll then embark Seabourn Quest for your cruise along the western South American coast. Explore the Ballestas Islands off the Peruvian coast, nicknamed Little Galapagos due to its diverse wildlife and rocky terrain. Sailing along the coast of Chile, you'll then stop off at several lively port cities including Arica and Antofagasta. Discover everything from penguin colonies to curious rock formations, isolated national parks to powdery white sand beaches. You'll disembark in San Antonio, transferring to the Chilean capital, Santiago, for an overnight stay in this stunning mountain-fringed city before flying home.
Package Includes
2 night five-star stay at the Country Club Lima Hotel
2 night all-inclusive luxury Belmond Andean Explorer rail journey from Arequipa to Cusco with an off train excursion at Lake Titicaca
2 night five-star hotel stay at the JW Marriott El Convento Cusco
Fully escorted tours of Cusco city and Machu Picchu
1 night stay at the Aranwa Sacred Valley Hotel & Wellness
Fully escorted tour of Sacred Valley
9 night all-inclusive ultra-luxury cruise on board Seabourn Quest

Personal suite stewardess with a welcoming bottle of champagne and a fully stocked fridge
Tipping is neither required, nor expected
All-inclusive alcoholic and non-alcoholic beverages including fine wines and premium spirits whilst on board

1 night five-star hotel stay at the NH Collection Plaza Santiago
All hotel stays include breakfast
All transfers
All flights (London departure)
ATOL protected
Flight from
Other regional airports may be available*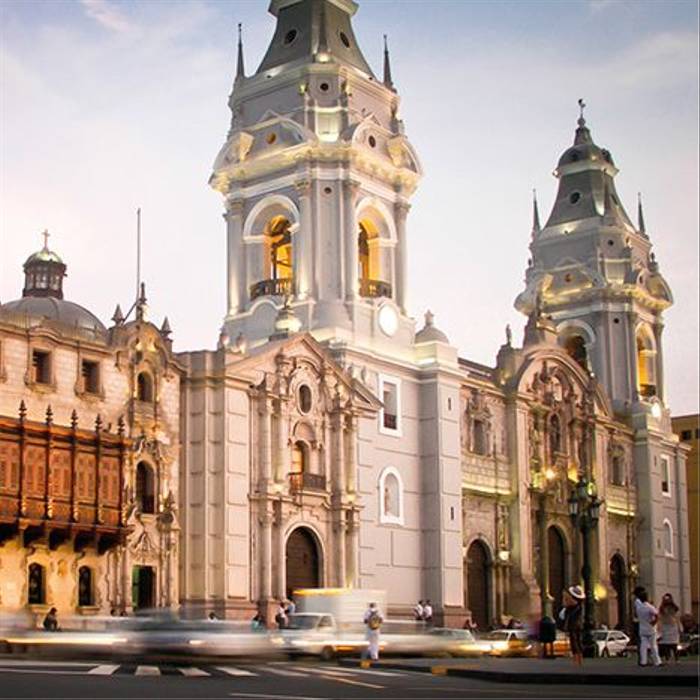 From colonial treasures to ancient Incan temples, the Peruvian capital really is a bottomless box of delights. Spend the evening discovering the facilities of your modern, contemporary hotel or venture out to sample some local cuisine. Try lomo saltado pisco – succulent fried beef mixed with tomatoes, peppers, onions and fried potatoes.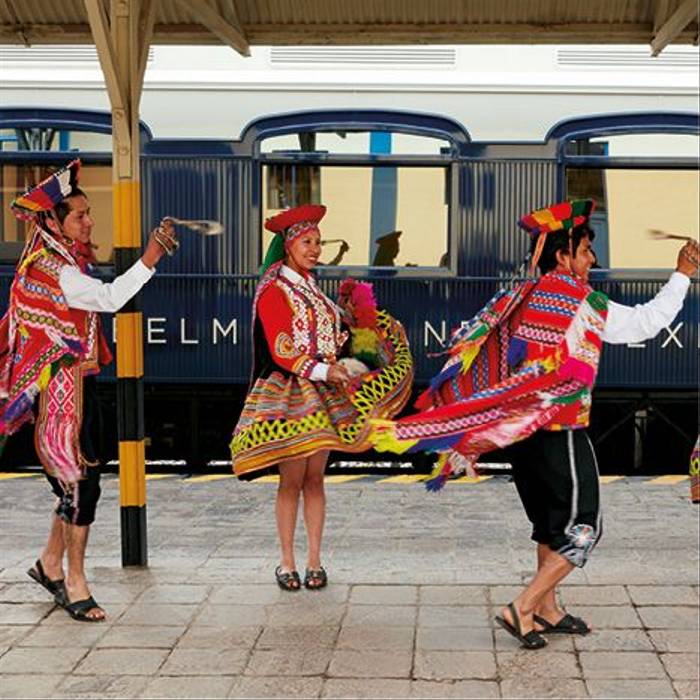 Arequipa
- Embark Andean Explorer
A short flight takes you to Arequipa, where you'll embark the Andean Explorer. Experience the comfort, style and unrivalled service of this luxury train as you are whisked through the incredible scenery of the Peruvian Andes along one of the highest train routes in the world. As the night draws in, get to know your fellow travellers over a Pisco Sour in the Observation Car before savouring fresh seasonal dishes in one of the two elegant dining carriages.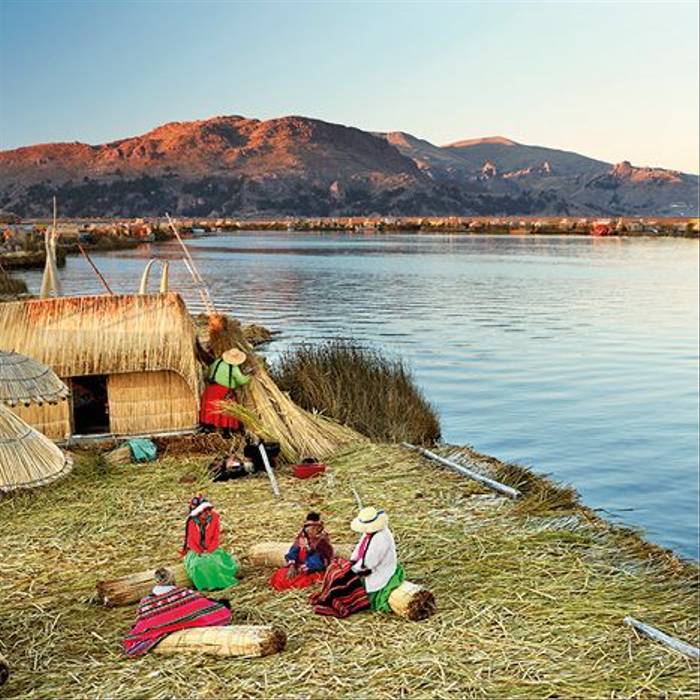 This morning you'll witness the sun rise over the bright blue waters of Lake Titicaca, the highest lake in the world and according to Andean legend, the birthplace of the sun. Following breakfast on board you'll take a boat trip to the Uros Islands, man-made of totora reeds, and Taquile, where you'll enjoy a private lunch with displays of local crafts and traditional dancing. You'll arrive back at the train in time for afternoon tea before setting off on your journey towards Cusco.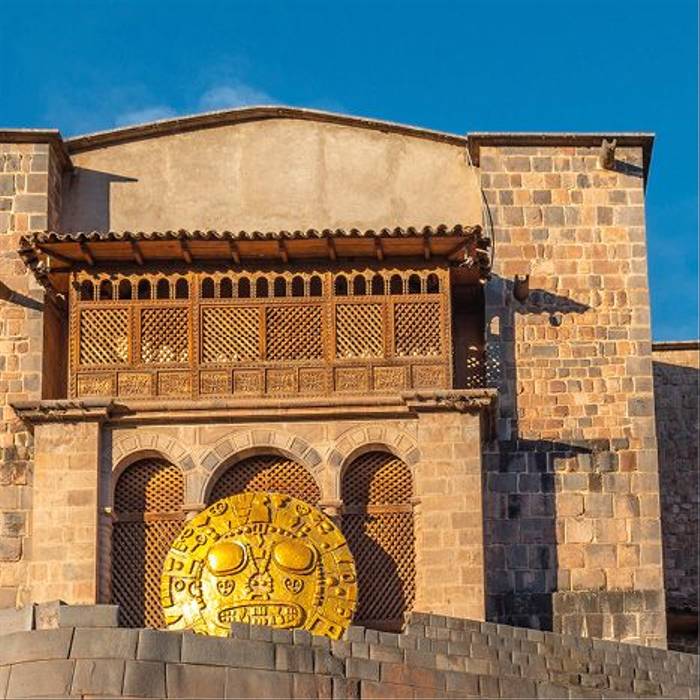 Cusco
- Disembark Andean Explorer, Hotel Stay and Tour
After a morning stop to tour of the Inca ruins at Raqchi, you'll disembark the Andean Explorer in Cusco at lunchtime. Here you'll enjoy a sightseeing tour of the key sights in Cusco and the surrounding area, including the ruins and gardens of the most sacred building of the Incan empire, the Temple of the Sun or Q'oricancha, and other archaeological sites.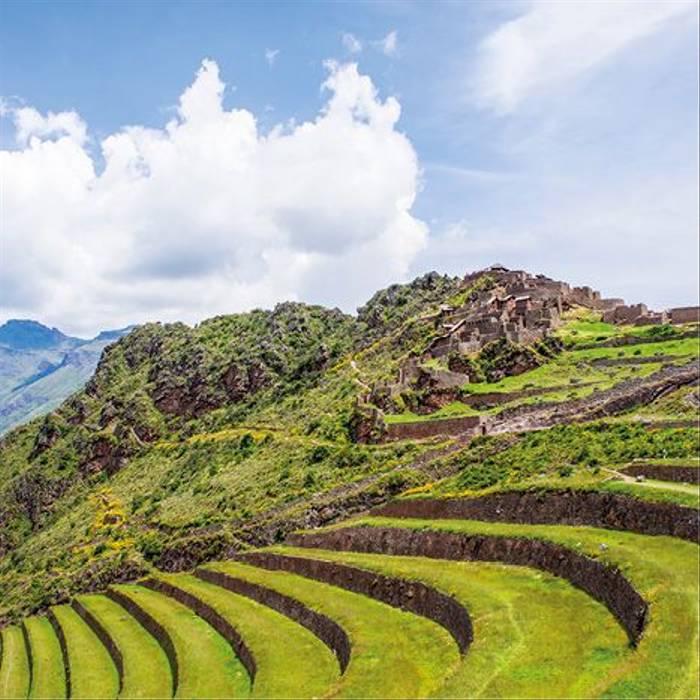 Sacred Valley
- Hotel Stay and Tour
Today you'll tour the beautiful Sacred Valley, exploring the picturesque village of Pisac with its narrow streets and traditional market; and the inhabited city of Ollantaytambo, where you can still see the foundations and irrigation channels from when the village was first built. You will also explore Ollantaytambo's terraces, fortresses and the Sun Royal House, a megalithic temple of great mystical value, before returning to Cusco.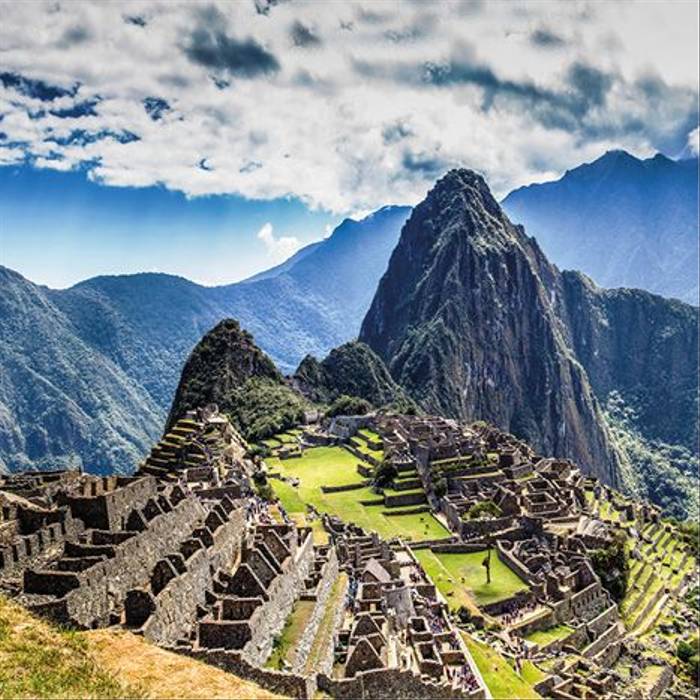 Cusco
- Hotel Stay and Machu Picchu Tour
Nestled within the Andean foothills and shrouded by swirling clouds and subtropical forests, the sight of Machu Picchu is incredible to behold and the pinnacle of your Peru stay. Discover this amazing site during a full day tour as you uncover the ruins of temples, palaces and squares surrounded by mountain slopes, peaks and valleys.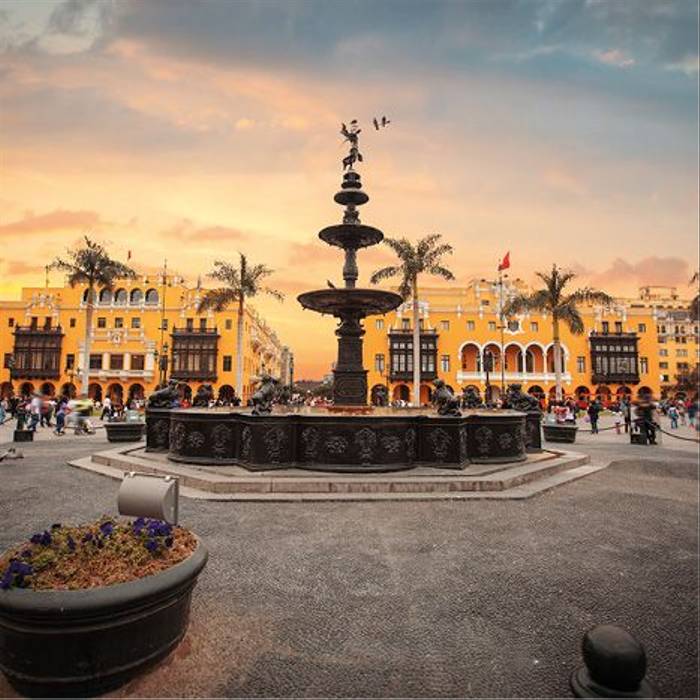 Back in Lima, you can traipse around its maze of cobblestone streets, crumbling Inca temples and Spanish colonial architecture. The clashing contrasts make it one of the most exciting capitals to explore: be sure to walk within the hallowed halls of the main cathedral before you find the uneven Huaca Pucllana, a clay pyramid from 200 AD.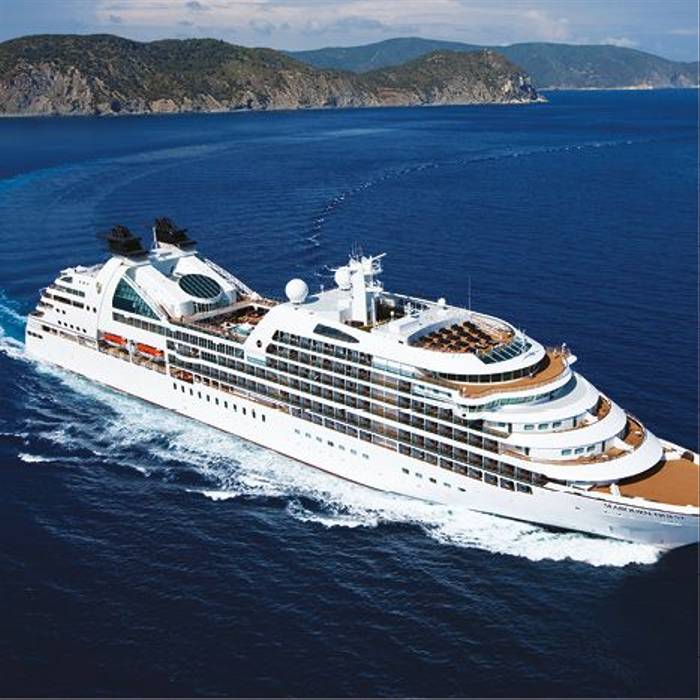 Callao (Lima)
- Embark Seabourn Quest
Today you'll embark Seabourn Quest, hailed as a game-changer for the luxury cruise sector and home to an array of award-winning dining venues that are on a par with the world's finest restaurants. From state-of-the-art fitness centres with personal trainers to rejuvenating beauty salons and live music venues, it offers unforgettable experiences that will enhance this spectacular South American voyage.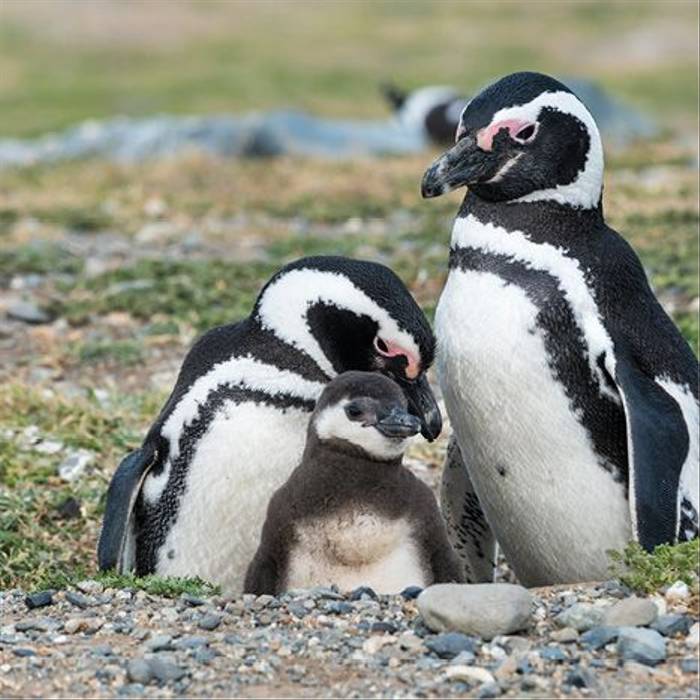 Islas Ballestas / General San Martin (Pisco)
The islands and waters around General San Martin are so rich in marine life that they are nicknamed the Little Galapagos. Take tour around the rocky outcrops of the Ballestas Islands to spot sea lions sunbathing, endangered Humboldt penguins, whales, dolphins and cormorants. Or visit the Paracas National Reserve to spot pelicans, flamingos and Peruvian boobies among the unusual rock formations.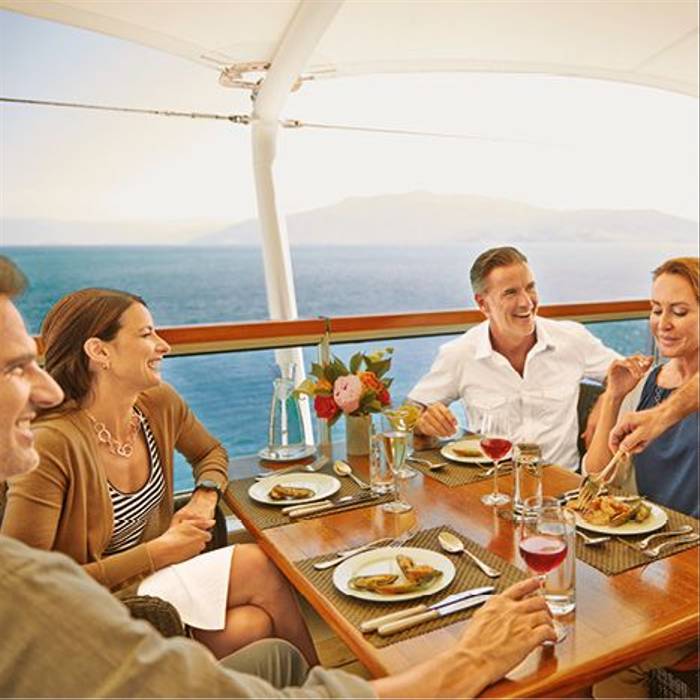 One of the exclusive dining venues to Seabourn Quest, The Grill by Thomas Keller is where every passenger should eat at least once. This classy restaurant is inspired by the American restaurants of the 50s and 60s. Feast on favourite dishes including Lobster Thermidor and Caesar Salad.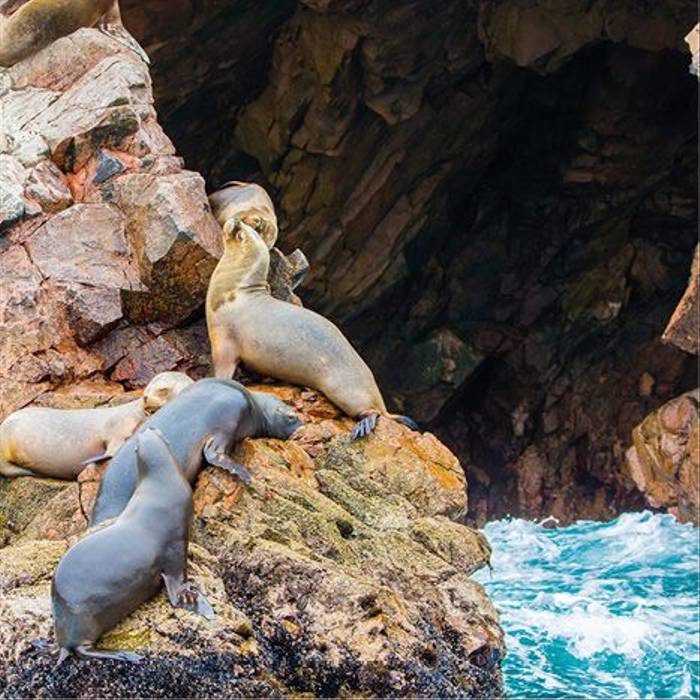 Punta Islay lies along the Lagunas de Mejia National Marine Sanctuary, a haven for an array of avian species and a landscape largely untouched by modernity. Admire its desolate beauty and rugged terrain, where sea lions crowd the shore and lighthouses cast their lonely beams across the ocean.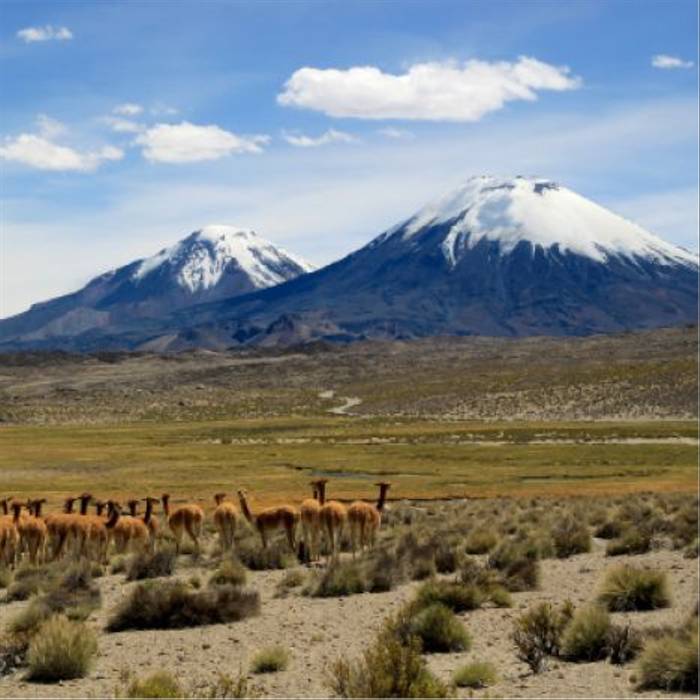 Chile's most northern city is just a few miles south of the Peruvian border and once belonged to its neighbours before being wrestled away in 1880 during the War of the Pacific. Arica's best vantage point is from the Morro de Arica, a 139-metre-high hill that is the city's most prominent landmark. Another notable feature of this compact city is the unassuming yet pretty St Mark's Cathedral, designed by Gustave Eiffel, the engineer and architect behind Paris's Eiffel Tower.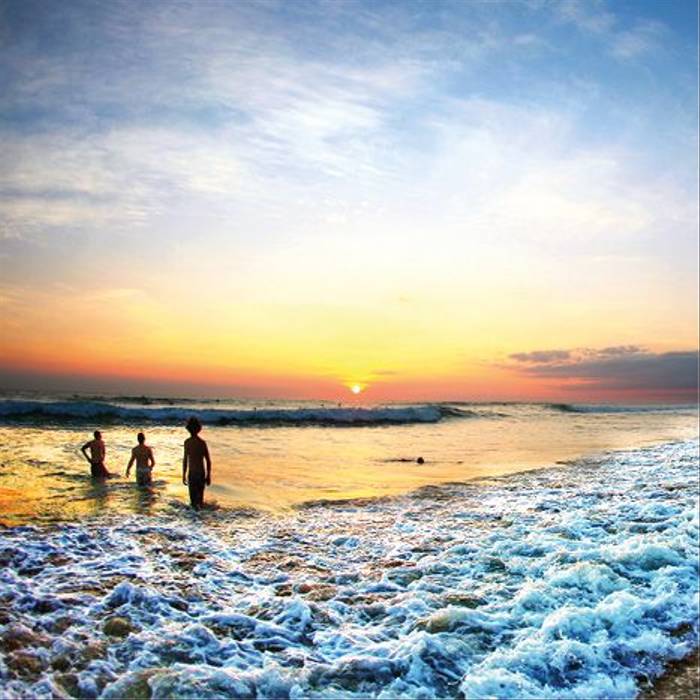 With its orderly, wide streets, seafront casino and central plaza, this coastal city is popular holiday destination for Chileans. Head to the Caleta Riquelme wharf, home to the fish market and a handful of restaurants where sea lions gather to feast on scraps thrown to them by local fishermen. Seeing these creatures in a feeding frenzy beside the wharf is quite a sight. There's also a fascinating maritime museum showcasing Chile's proud seafaring past.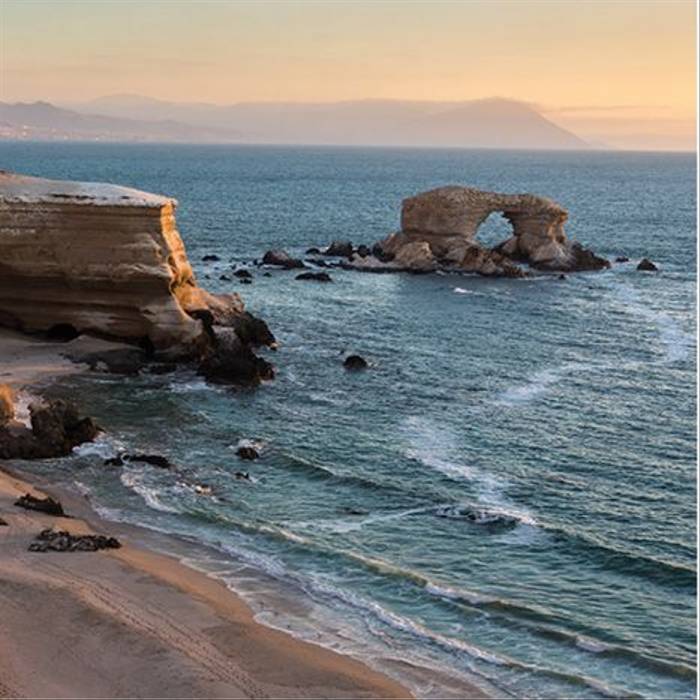 The port city of Antofagasta lies between Chile's north coast and the Atacama Desert and is a major mining area. Head out to the desert to see the stars at the best astronomical observatory in the country or visit one of the many beaches nearby, with white sands and calm waters. A few miles north of the city, just off the coast, is La Portada ('The Gateway') a stand-alone natural stone arch. It's one of the best examples of its kind in the world and is enhanced by the dramatic ocean surroundings.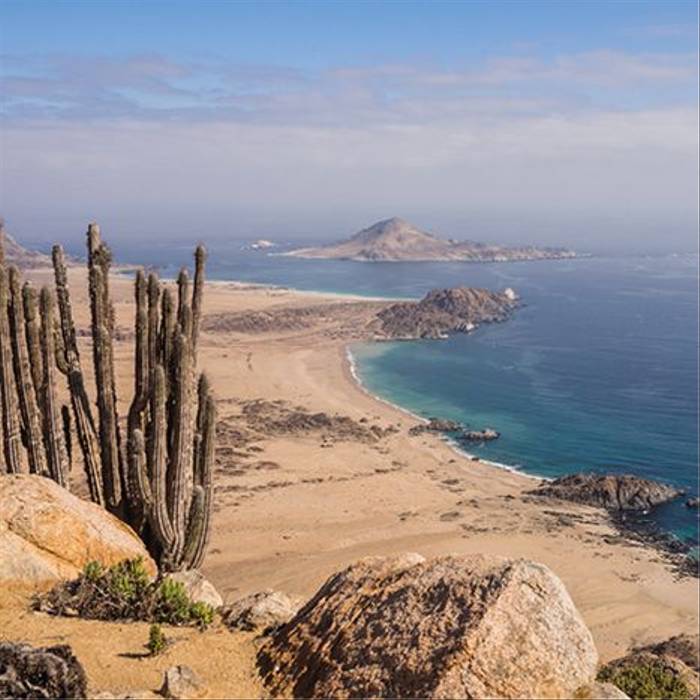 This rocky island lies just off a remote part of the Chilean coast that is home to the Pan de Azucar National Park, You'll get to see the colony of Humboldt penguins that live and breed on the island and, if, you're lucky sea lions and sea otters, which are among the wildlife who call the park home. There are also sundry bird species living and nesting in the area.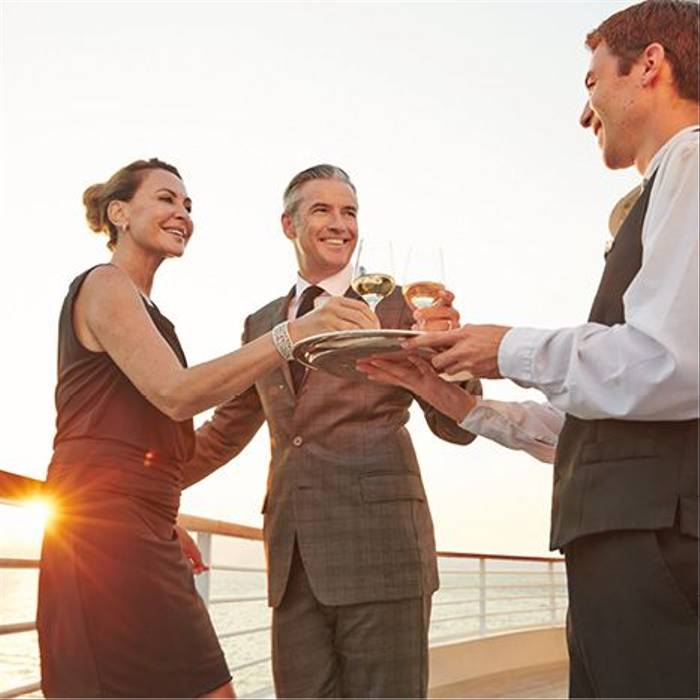 Don't disembark Seabourn Quest without enjoying a cocktail in one of the superb bars. In the evening you could escape into the plush surroundings of The Club before heading to the Observation for a sundowner with views of the sea or rugged South American coast.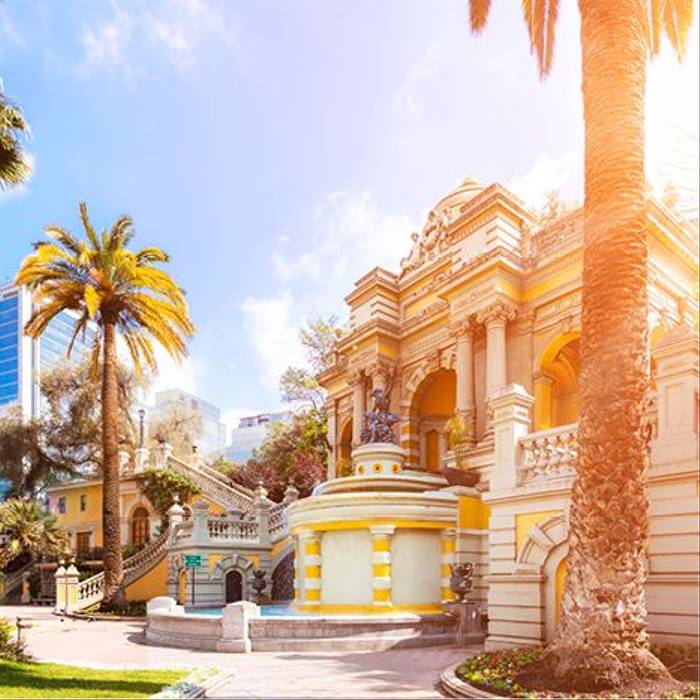 San Antonio
- Disembark Seabourn Quest and Hotel Stay
You'll disembark at the busiest port on South America's west coast before transferring to the capital Santiago. This exuberant city is home to trendy rooftop bars and grand architecture, while the Maipo Valley - one of Chile's celebrated wine-producing regions - is nearby. Those after a little adventure should trek up to Cerro San Cristóbal, where you'll see the sprawling city below.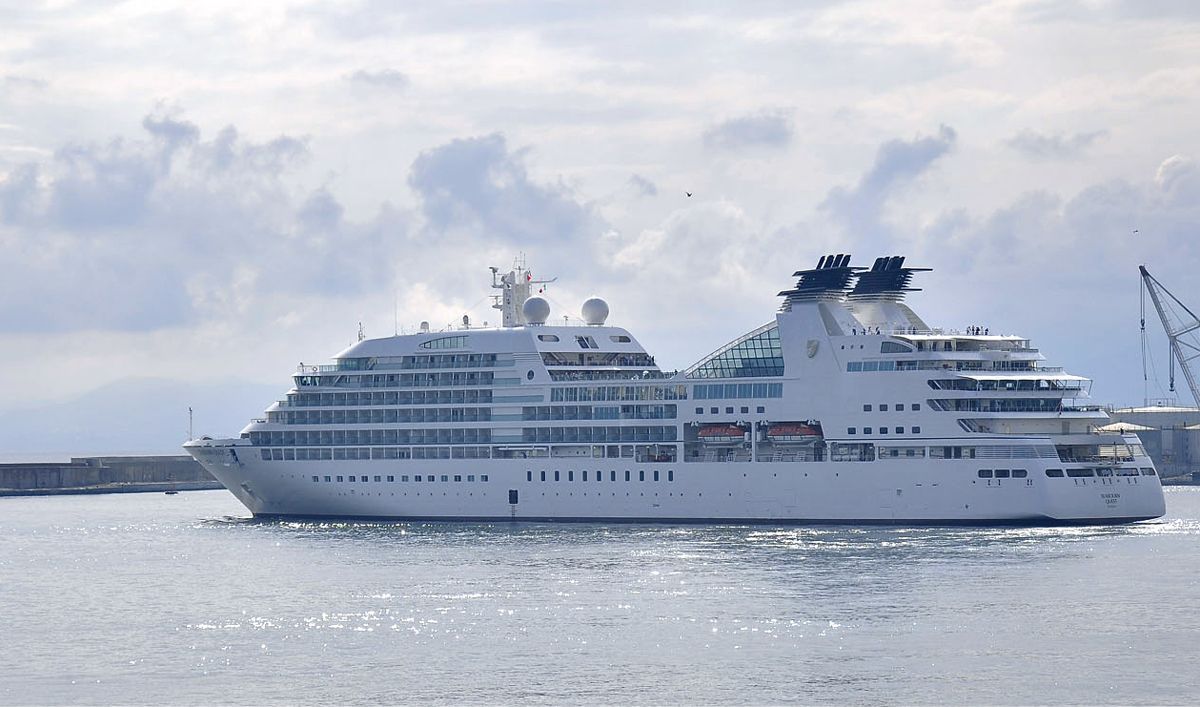 Fulfilling its award-winning status, Seabourn Quest continues the incredible tradition of Seabourn Cruise Line. With your personal suite stewardess to follow your every wish, whether it's getting you that vintage wine or drawing you a Pampering Bath℠, you can enjoy the yacht-like experience without worrying what to do next. You'll also savour gourmet dining in The Grill by Thomas Keller, a restaurant created by the Michelin-starred chef, or you could simply relax in its luxurious spa – whatever you choose to do, Seabourn are ready to cater to your every need.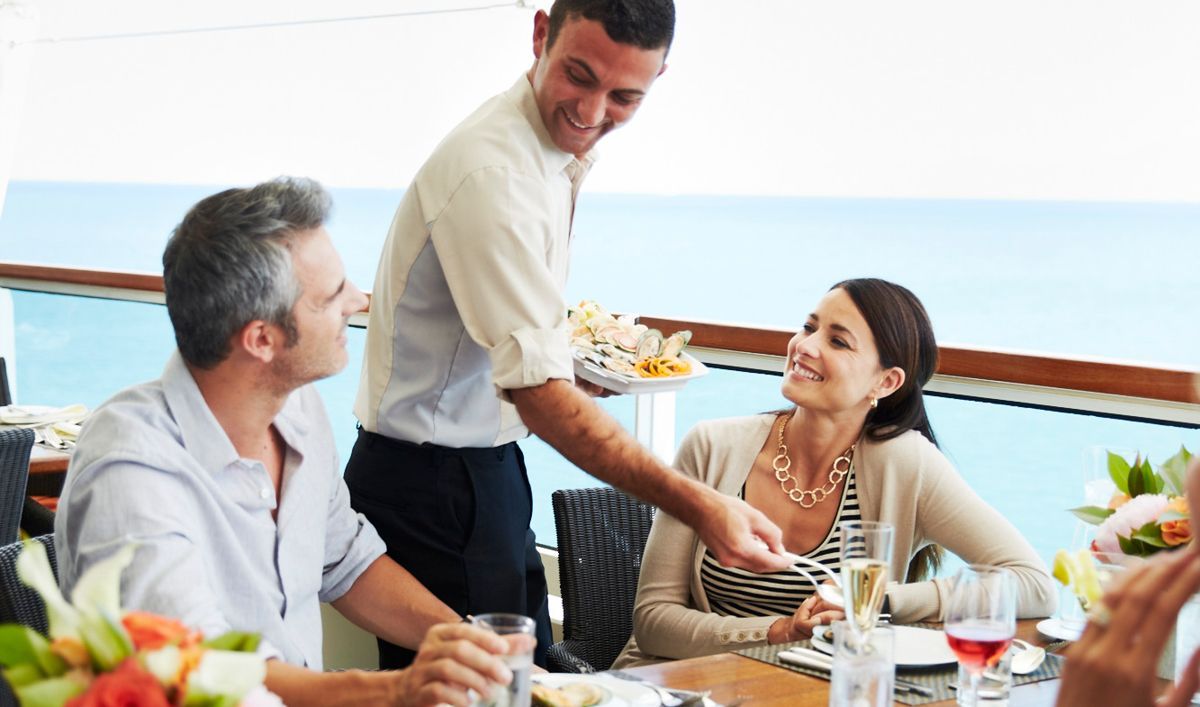 Earth & Ocean at the Patio™
Celebrate the delicious variety of the world's cuisines under the blanket of the night sky
Grand Salon
From lively cabarets to fascinating cooking shows, the Grand Salon ensures there is never a dull moment inside its walls
Observation Bar
Settle into the plush sofas with your favourite tipple, listen to the live piano and stare out the window at the panoramic views