Australia Coast to Coast Adventure & New Zealand Cruise
Includes Hotel Stays in Sydney and Perth
FREE Ocean View to Balcony Upgrade | 3 Night All-Inclusive Indian Pacific Train Journey
15 nights | 06 Feb 2021
Australia Coast to Coast Adventure & New Zealand Cruise
Includes Hotel Stays in Sydney and Perth
FREE Ocean View to Balcony Upgrade | 3 Night All-Inclusive Indian Pacific Train Journey
15 nights | 06 Feb 2021
Australia Coast to Coast Adventure & New Zealand Cruise
Includes Hotel Stays in Sydney and Perth
FREE Ocean View to Balcony Upgrade | 3 Night All-Inclusive Indian Pacific Train Journey
15 nights | 06 Feb 2021
Get The Full Experience...
Discover Australia from the comfort of your carriage on board the Indian Pacific and witness the arid Nullarbor Plain bloom into the verdant Blue Mountains, before embarking Celebrity Solstice for an unforgettable New Zealand voyage.
During your Australia adventure you'll enjoy an iconic transcontinental rail journey, heading from west to east on board the Indian Pacific. Throughout your discovery you'll go on unique off-train excursions to ghost towns, bustling cities and Outback bases. One particular highlight of this journey includes winding deep into the Blue Mountains where eucalyptus trees carpet deep gorges and craggy cliffs hem in this oasis. Disembarking in Sydney, you'll have three nights to explore the best that this city has to offer from shows in its iconic opera house, its stunning views from the top of Harbour Bridge and lounging on its golden Bondi Beach. Finally you'll embark Celebrity Solstice where you'll find the untouched beauty of New Zealand. Discover Fiordland National Park as you voyage through nature's masterpiece of glacier-cut mountains, great pools of glassy water and wildlife that flock to this place they call home.
Package Includes
1 night hotel stay at the Pan Pacific Perth
3 night all-inclusive Gold Service Indian Pacific train journey including:
All-inclusive regionally-inspired meals, local fine wines and beverages
Off train experiences in Broken Hill, Adelaide and surrounds, Cook and Rawlinna
2 night hotel stay at the Rydges Sydney Central
9 night full-board cruise on board Celebrity Solstice
FREE Ocean View to Balcony upgrade
All hotel stays include breakfast
All transfers
All flights (London departure - regional flights available)
ATOL protected
Flight from
Other regional airports may be available*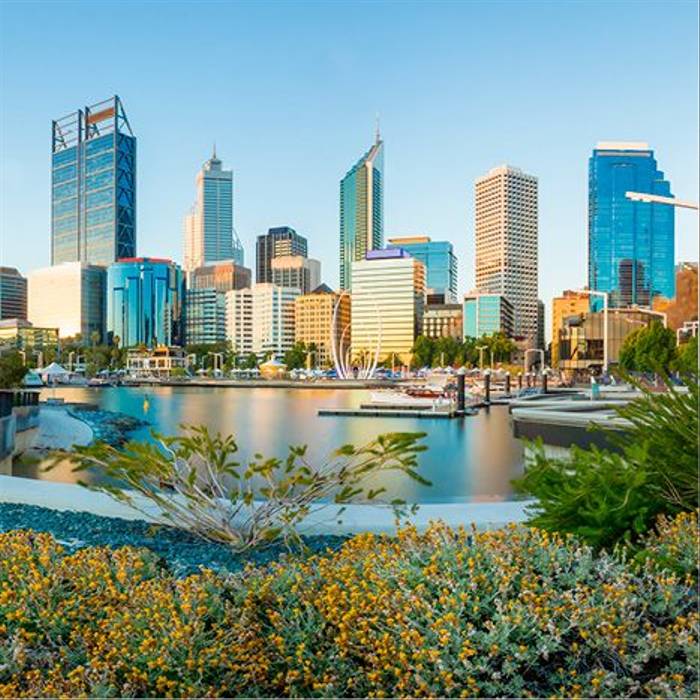 Laidback Perth is one of the most isolated major cities on Earth and offers the perfect mix of urban attractions and natural beauty. Relax on the sweeping beaches, take a picnic to the verdant Kings Park and Botanical Gardens or climb up to Reabold Hill Summit Boardwalk for stunning views across the city.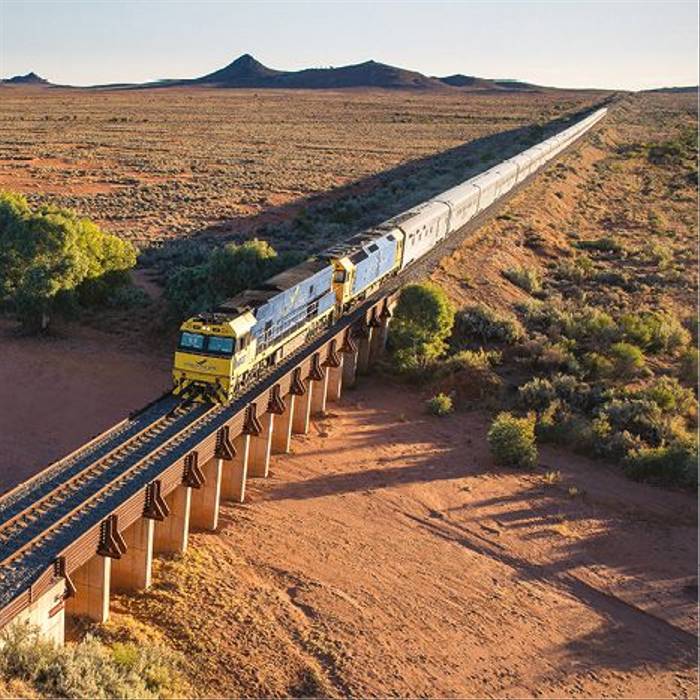 Perth
- Embark Indian Pacific
Take your last breath of Indian Ocean air you step aboard the Indian Pacific for your incredible coast-to-coast journey across Australia. After settling into your comfortable cabin, make your way to the elegantly-appointed restaurant car. All your food is included on your journey, from the delicious rack of lamb and lime lamington dessert to the chilled glass of Margaret River sauvignon blanc. As the views transform before your eyes, get ready for your first off train excursion in the wild west town of Kalgoorlie-Boulder.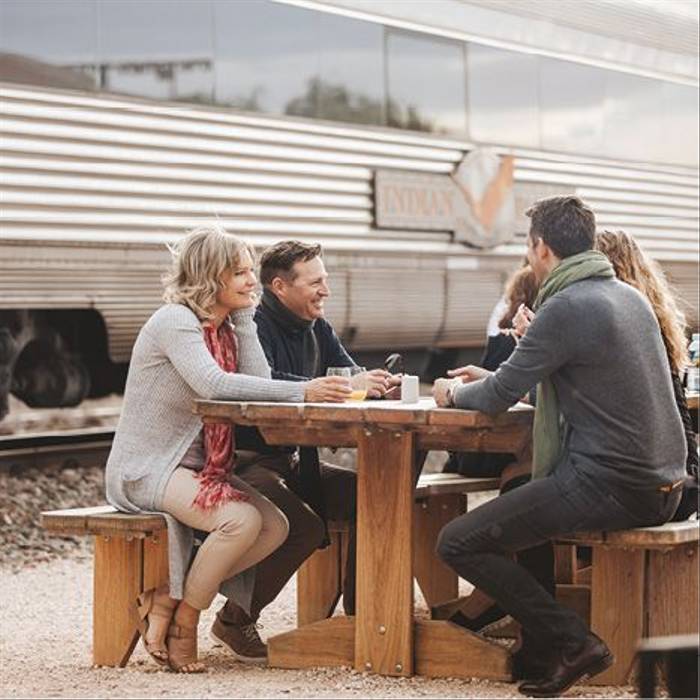 As you wake, you'll find yourself on the edges of the sweeping Nullarbor Plain. Vast horizons and big blue skies await and the ancient stillness of the desert landscape is only broken by a mob of friendly kangaroos or the occasional circling bird of prey. After a leisurely breakfast, you'll step off the train for a short stop in Cook. Once a bustling railway community, now effectively a ghost town, Cook gives new meaning to the expression "middle of nowhere".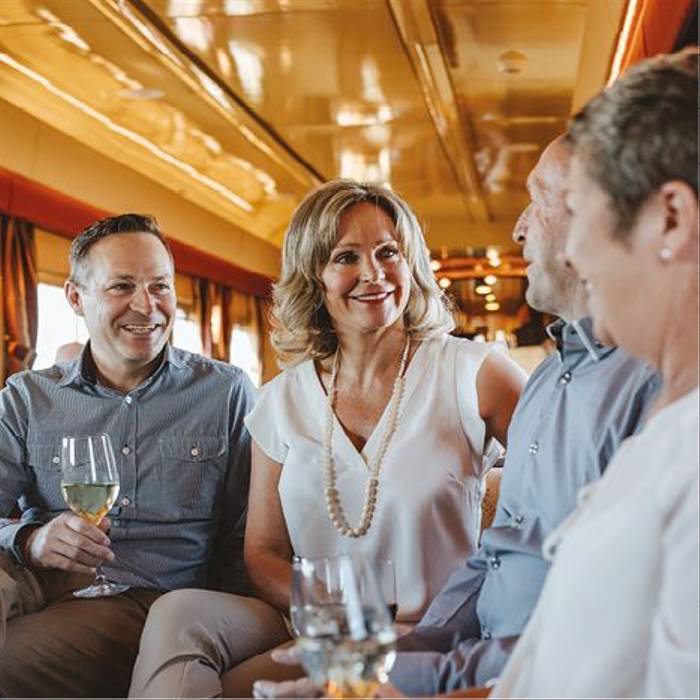 By morning, desert views give way to the rolling South Australian countryside. You'll enjoy an entertaining stop in the beautifully-designed Adelaide, renowned for arts festivals, pop-up bars, and laneway restaurants. Over lunch, watch as pastures dissolve into tough mallee scrub on approach to Broken Hill, one of Australia's legendary Outback bases. Here, you can visit the late Pro Hart's art studio or head for the Miners' Memorial where the stark reality of working in Broken Hill's mines is laid bare.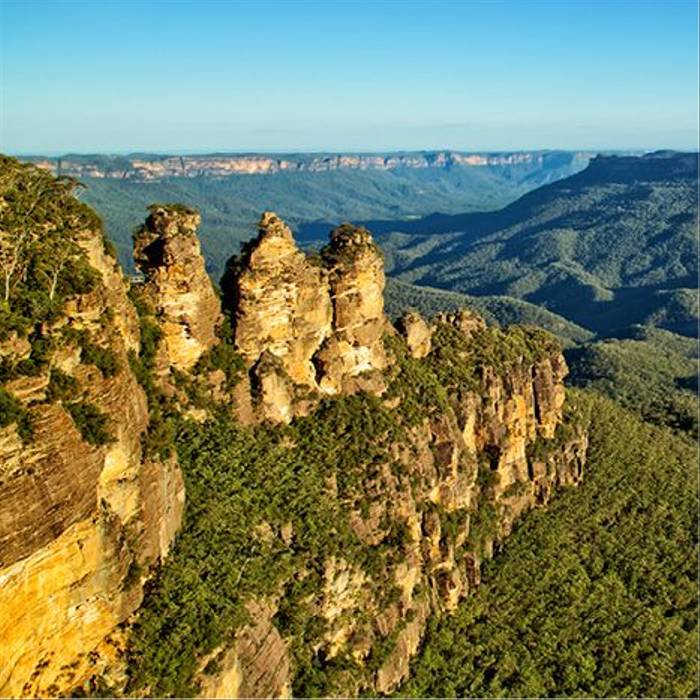 Sydney
- Disembark Indian Pacific and Hotel Stay
Winding your way through the magnificent Blue Mountains provides ample opportunity to kick back and reflect upon this unforgettable journey as you approach Sydney. You have just travelled from the Indian Ocean to the Pacific, through some of the most striking landscapes on Earth. You'll disembark here for a two night hotel stay to explore the city.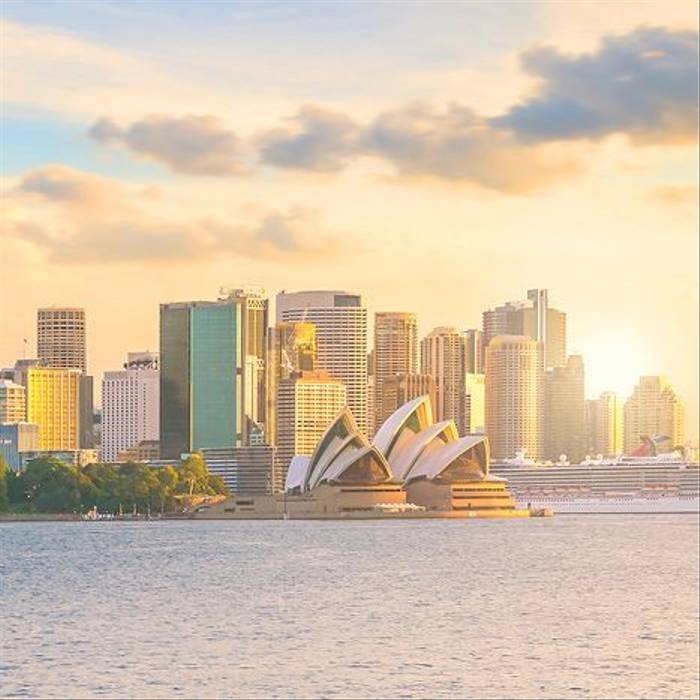 Sydney is far more than the Opera House, Harbour Bridge and inviting beaches. Take a walk around the city's Royal Botanic Garden; wander the coastal, cliff-side paths, with rock pools and secluded bays; embrace the city's rich heritage and seek out the aboriginal rock carvings or tour the Rocks and learn about Australia's first European settlement.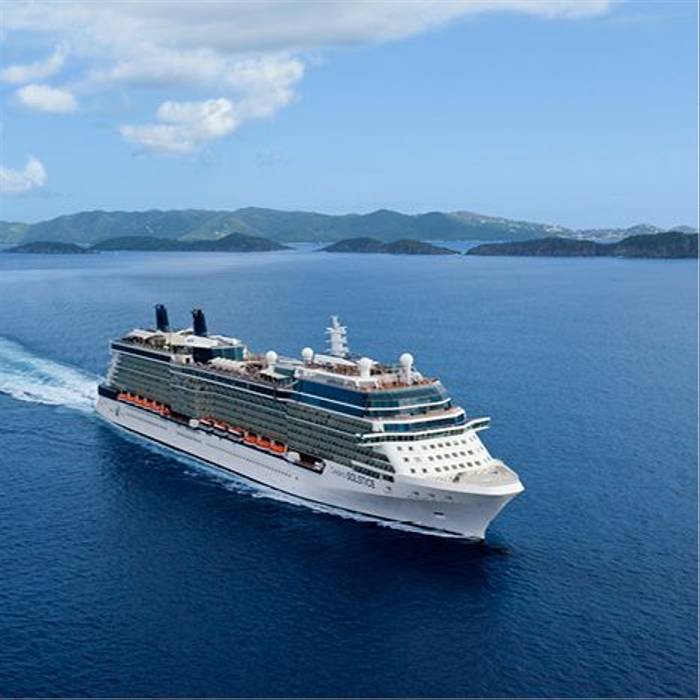 Sydney
- Embark Celebrity Solstice
Today you'll embark Celebrity Solstice, one of the shining lights of the Celebrity fleet. Rich in luxurious design and exciting activities, this ship offers one of the most elegant experiences at sea, from its sophisticated bars and restaurants to its innovative Lawn Club with a country-club atmosphere and sparkling entertainment venues.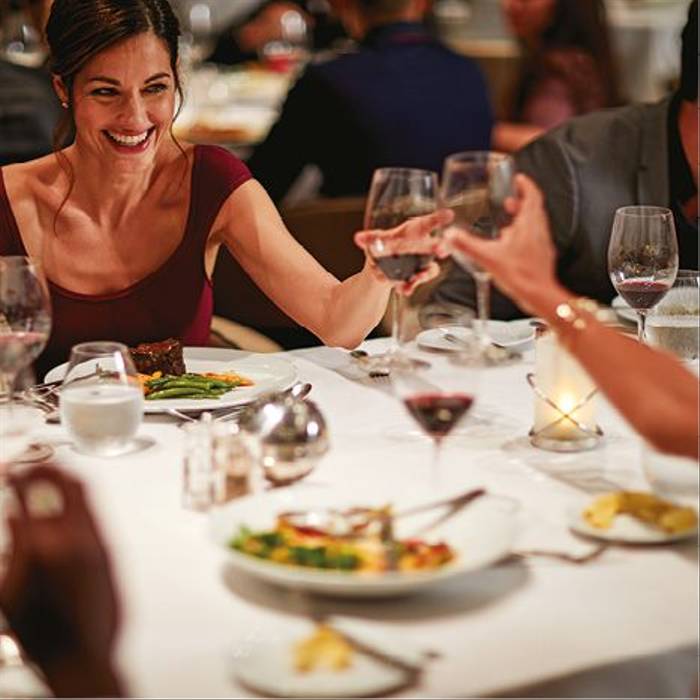 As you explore new destinations on your cruise, you can also explore a world of new tastes and flavours. Chefs on board the Solstice are committed to providing guests with top-quality food crafted with care and attention, and presentation is just as important as taste: buffets with ice sculptures are a sight to behold!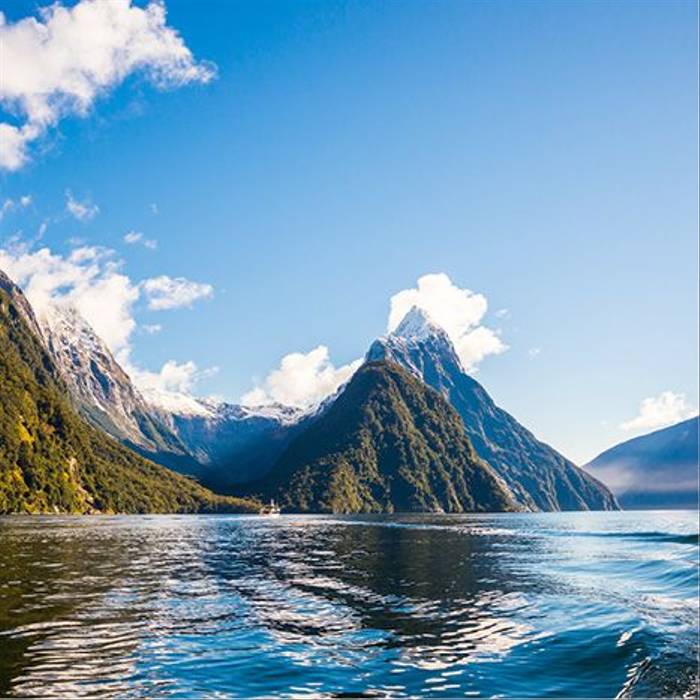 Fiordland National Park (Scenic Cruising)
Head up on deck to enjoy the scenery: your first glimpse of New Zealand's beautiful scenery is one of the best. Scenic cruising will lead you through Fiordland National Park, the country's largest national park that was formed by massive glacial flows carved deep into fjords of the South Island. Cliffs soar nearly a mile above the surface, with rainforests clinging to the land and the waters deep and pure.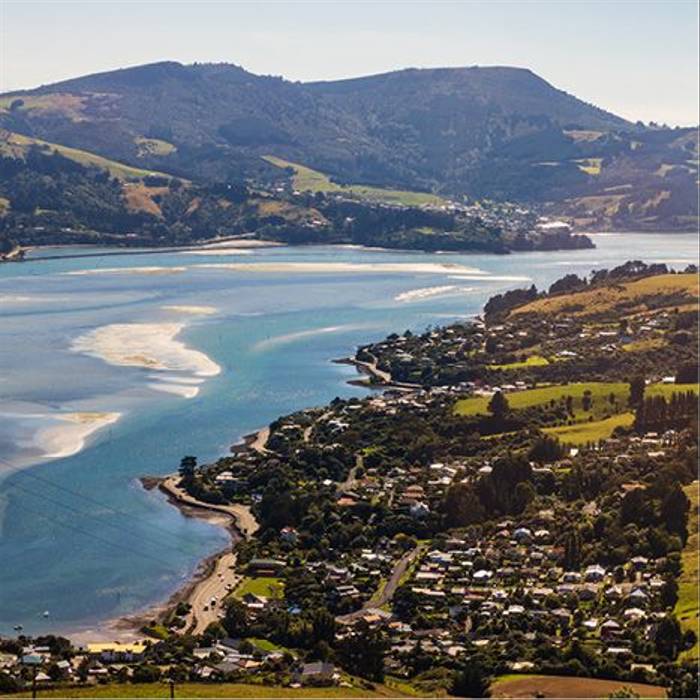 Known as the 'Edinburgh of New Zealand', Dunedin is a southern city with a northern heart. The harbour is beautifully scenic, while the surrounding city has curious Scottish influences, with the famous poet Robert Burns presiding – in statue form – over the city's downtown area. You'll also find a kilt maker, whisky distillery and a bagpipe band, in case you weren't convinced.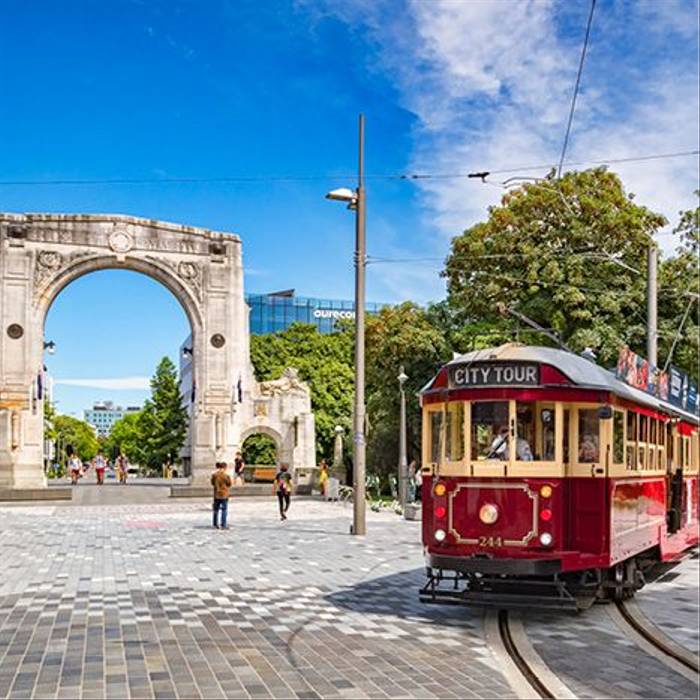 Although it's the largest city in New Zealand's South Island, Christchurch is still small enough to be explored on foot. Perhaps the best way of seeing this compact city is on the hop-on, hop-off tram. There are 17 stops, which include punting on the River Avon, which runs through the heart of the city. However, to really soak up the spectacular surroundings of the city, take the Christchurch Gondola - a scenic cable-car ride.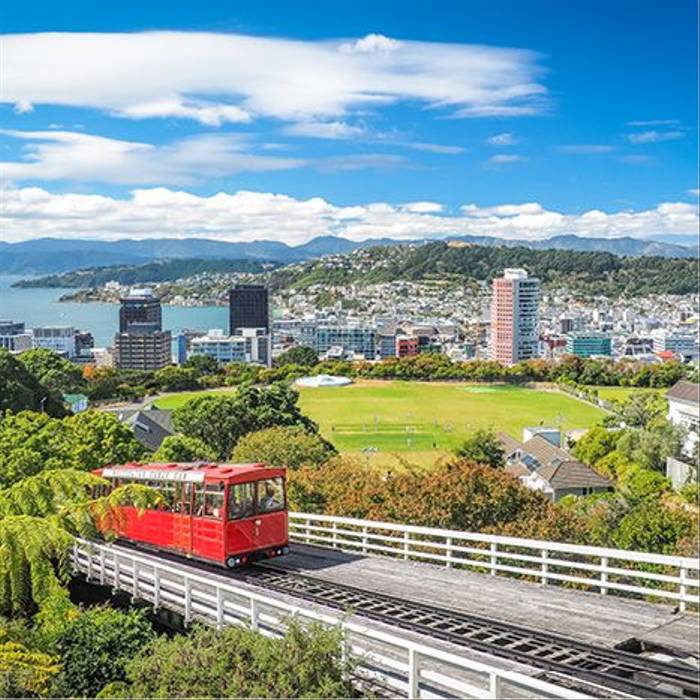 New Zealand's small capital city curls itself around the hillsides on the southern point of the North Island, looking out at the blustery Cook Strait. With a passion for coffee and craft beer, Wellington is bursting with energy and creativity and has a lively art, film and culinary scene. It's also home to the much-loved 'Te Papa' museum with its fascinating and engaging interactive exhibits.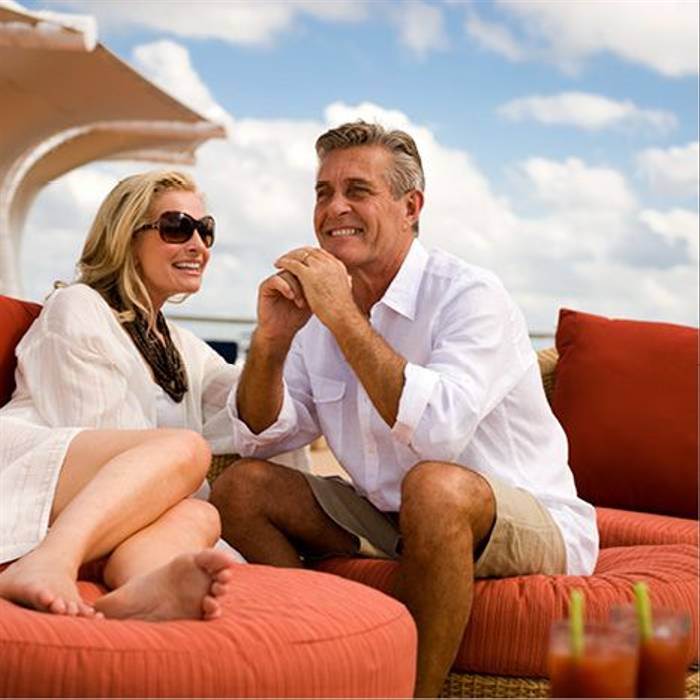 A day at sea on board Celebrity Solstice comes with a guarantee of fun and fulfilment. Choose to enjoy the fresh sea air, lounge in the sun, splash in the pool or trying out one of the many sporting options. If exercise of the mind is what you're after, then take a class at the iLounge, the first authorised Apple specialist at sea, head to the art gallery or join a photography workshop.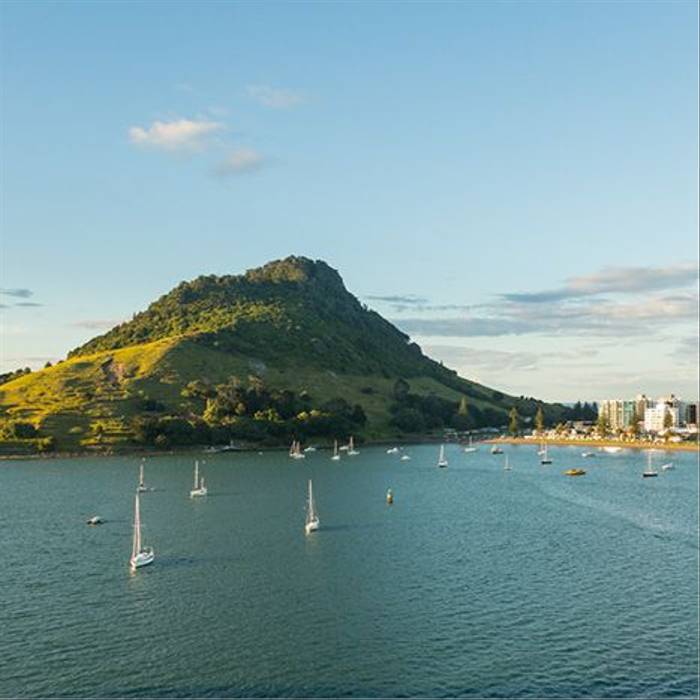 The gateway to Rotorua, Tauranga offers privileged access to New Zealand's famous Maori culture. The geothermal icon of New Zealand, Rotorua is home to 16 incredible lakes in a selection of vibrant colours, with Te Puia Thermal Reserve nearby providing the chance to see a recreation of a Maori village, the Pohutu geyser and the boiling mud pools.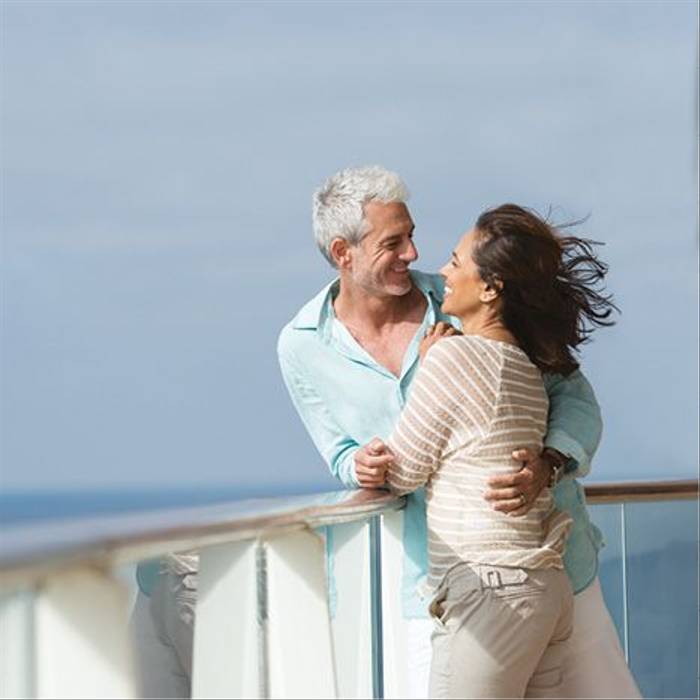 Auckland
- Disembark Celebrity Solstice
Today you'll disembark Celebrity Solstice for your flight home.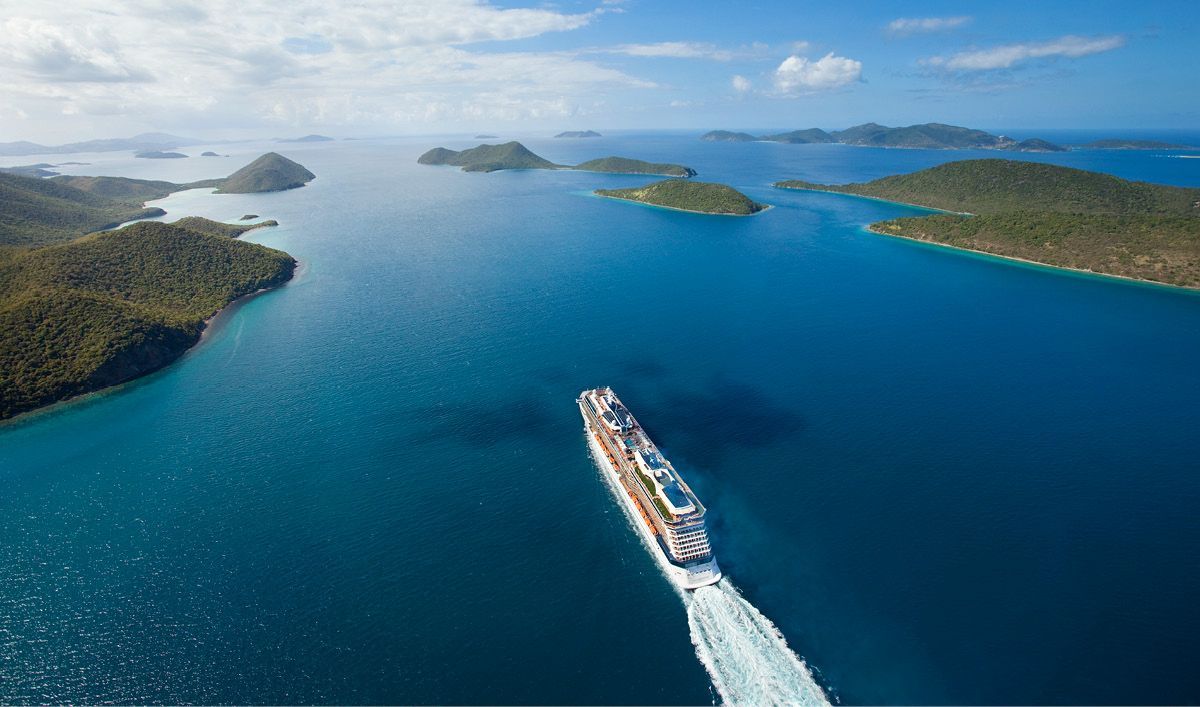 The heroine of the Celebrity's Solstice class, this ship has forged the way for innovative design and modern amenities that raise the benchmark of luxury cruising. Beautiful public areas, elegant restaurants and exciting entertainment venues make the Celebrity Solstice the perfect choice for those cruise passengers who appreciate real quality. Celebrity has partnered with Canyon Ranch, thirteen-time winner of Travel and Leisure's Best Spa award, to provide the ultimate in pampering and wellness treatments. With an itinerary of sun-kissed, exotic destinations and a fantastic range of superb dining options, thrilling entertainment and fascinating activities, Celebrity Solstice has everything you need for a fantastic cruise holiday.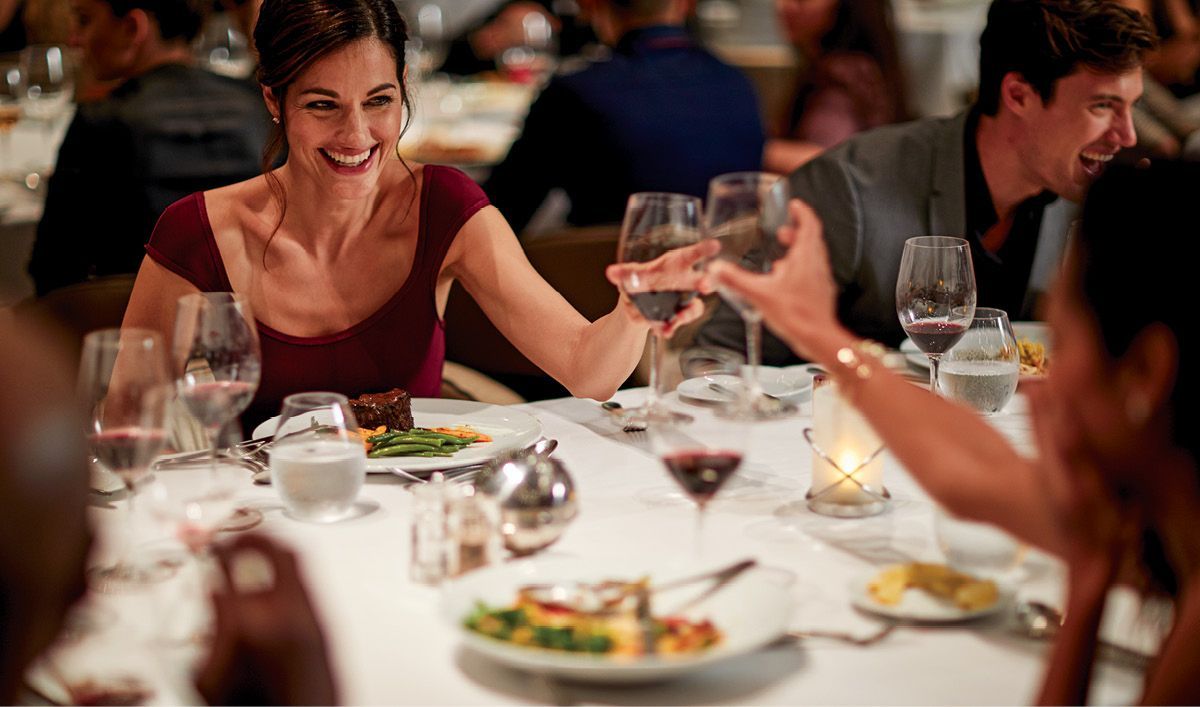 Lawn Club
Feel the grass between your toes on this real lawn, ideal for picnics or playing games in the sunshine.
Silk Harvest
Savour the authentic tastes of Asia in this specialty restaurant with its friendly, laidback atmosphere.
Canyon Ranch Spa & Persian Garden
Spoil yourself at the spa or head to the Persian Garden, complete with steam tropical rain showers.