Hawaii Cruise
11 nights cruise from Honolulu to Vancouver
11 nights | 03 May 2021
Celebrity SL, e7d7f02c149eaa4043bc7fbe681e97fed865e514 - from Honolulu - Oahu - Hawaii to Vancouver - British Columbia
11 nights | 03 May 2021
Flight from
Other regional airports may be available*
Honolulu has it all. Here you'll find everything from historic landmarks and treasured monuments to world-class shopping and a flourishing arts and culture scene. Honolulu spreads throughout the south eastern shores of Oahu, from Pearl Harbour to the world famous Waikiki, once a playground for the Hawaiian royalty.
The beautiful island of Maui in Hawaii has everything – lush greenery, miles of sandy beaches, historic villages and opportunities for every water sport imaginable. It has a rich cultural tradition and offers delicious traditional food. See the twisting Road to Hana, passing stunning waterfalls, lava cliffs and beaches.
Kailua Kona is surrounded by fine white sandy beaches, volcanic black beaches and crystal waters. The island is one of contrasts with the Kailua Kona area hardly ever raining, featuring the best beaches, stunning snorkelling opportunities and many watersports. The east coast is more tropical, with mountain regions and cascading waterfalls. The waters of Kailua Kona are home to sea turtles, manta rays, dolphins and visiting humpback whales, adding to the stunning natural beauty of this port.
A land of waterfalls and volcanoes, Hilo is a tropical paradise. Visit Liliuokalani Gardens, a Japanese garden on the shore of Kuhio Bay and contains 30 acres of pagodas, ponds, and picnic areas. Inland, along the lower reaches of Mauna Kea, Kolekole stream plunges 442 feet over a cliff at Akaka Falls. Closer into town travellers can see Rainbow Falls, a beautiful 80ft waterfall.
Vancouver
- British Columbia
Cradled between the ocean and snow-capped mountains, its idyllic waterfront is dotted with fine beaches and it has an abundance of parkland, which is why not surprisingly it routinely tops those lists of the world's greatest places to live. You'll find a world-class museum, a symphony orchestra, opera, theatre and cutting-edge dance companies and the produce from the local vineyards is well worth a look in to.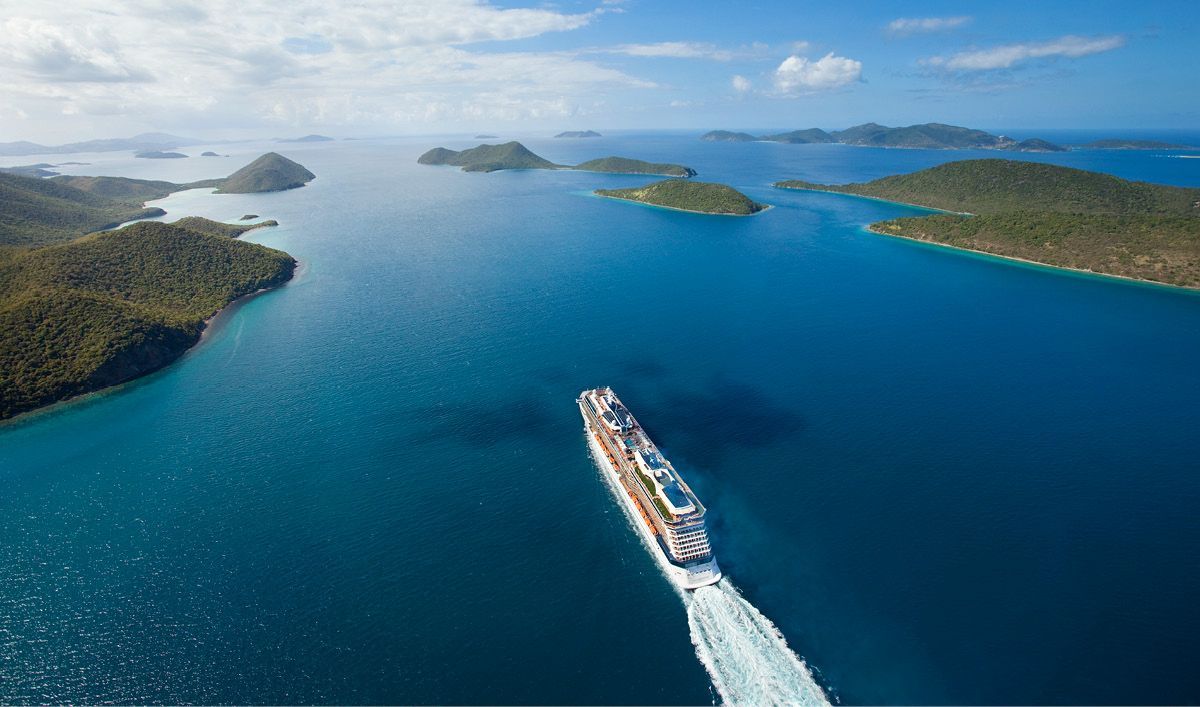 The heroine of the Celebrity's Solstice class, this ship has forged the way for innovative design and modern amenities that raise the benchmark of luxury cruising. Beautiful public areas, elegant restaurants and exciting entertainment venues make the Celebrity Solstice the perfect choice for those cruise passengers who appreciate real quality. Celebrity has partnered with Canyon Ranch, thirteen-time winner of Travel and Leisure's Best Spa award, to provide the ultimate in pampering and wellness treatments. With an itinerary of sun-kissed, exotic destinations and a fantastic range of superb dining options, thrilling entertainment and fascinating activities, Celebrity Solstice has everything you need for a fantastic cruise holiday.