Asia & Far East CruiseAsia & Far East Cruise
11 nights cruise from Hong Kong to Yokohama
11 nights | 01 Jan 1970
Cunard Queen Elizabeth, bf52563589e5f176675c4a9ddb136e66391d8546 - from Hong Kong to Yokohama
11 nights | 01 Jan 1970
Prices & Availability
Select an airport and cabin grade.
Flight from
Other regional airports may be available*
CALL TO BOOK:
0800 840 5800
PROMO CODE:
CUKBV
Diverse and delicious with an insatiable appetite, Hong Kong – also called the 'City of Life' – is bursting with energy. Visit the dynamic Stanley Market where shoppers will find an unparalleled selection of bargains and hidden treasures, Victoria Park for spectacular views of the harbour or one of the 9,000 bars, pubs and restaurants Kowloon has to offer.
A centre of technology and transport, commerce and capital, fashion and finance; Shanghai is the biggest city in China. The Yuyuan Gardens are an island of serenity in the Old City, and the old buildings and boutiques of the Bund evoke the Shanghai of the 1920s.
The second largest city in South Korea, Busan is your gateway to a fascinating land whose culture is a unique amalgam of old and new. Modern high-rise towers dwarf ancient Buddhist temples such as Beomeosa and Tongdosa. A must see has to be the Ja-Gal-Ch'i Fish Market with is huge array of seafood, shellfish and sweet seaweed. In short, Busan is a microcosm of South Korea.
Kōbe is one of the country's most cosmopolitan cities. In a picturesque setting on a hillside overlooking the sea, it offers great restaurants, cafés and bars. It is a centre of sake production and many of the breweries offer tours. It is also famous for its expensive delicacy, Kōbe beef.
Yokohama is a thriving metropolis with many distinct neighbourhoods to explore, including Chinatown and the historic Motomachi and Yamate districts. It has a busy arts scene of festivals and events throughout the year, and unique local food. It has breezy atmosphere with relaxing parks scattered throughout the city, and is just 20 minutes from Tokyo.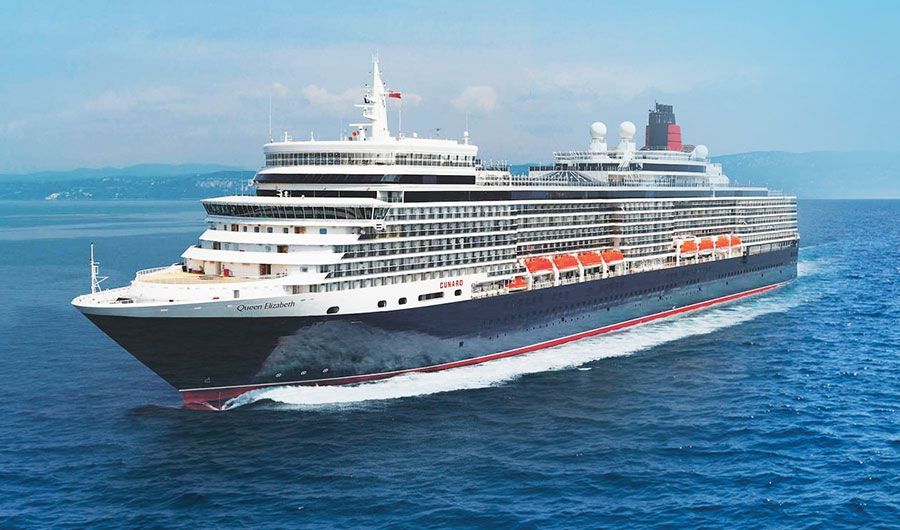 When Her Majesty the Queen conducted the naming ceremony in her own honour in October 2010, she continued a marvellously regal formal cruising tradition. Cunard has maintained all the refined styling, amenities and service associated with the Golden Era of cruise sailing and added modern facilities, leisure and entertainment opportunities. Stunning accommodation and the most exceptional fine dining you'll ever experience at sea are highlights of the glorious Queen Elizabeth cruise ship. Dance in the grand ballroom, enjoy afternoon tea served by white-gloved waiters, watch extravagant stage shows in opulent theatre surroundings or simply relax and revitalise beside one of the two lovely pool areas.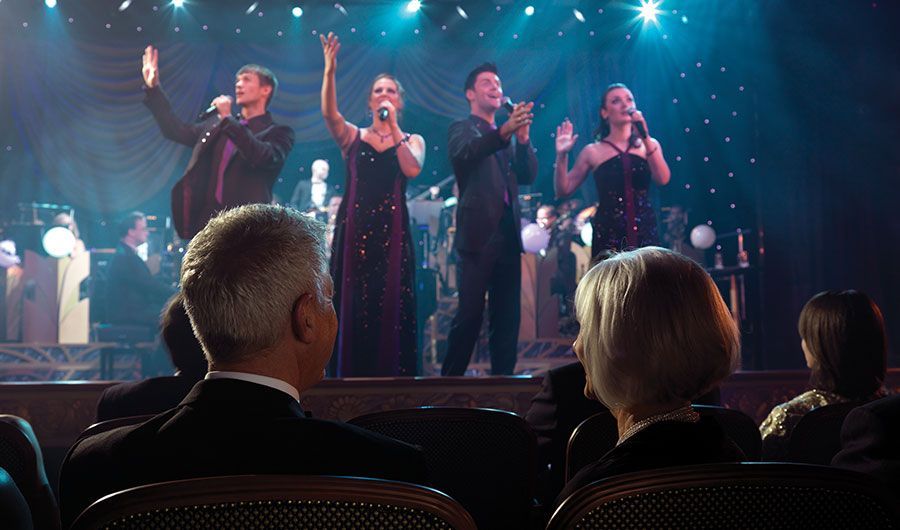 Queens Room
Head here for traditional afternoon tea or to dance the night away at one of the glamorous balls.
The Garden Lounge
Designed to have the feel of a Kew Gardens conservatory, this is the perfect place to sit back and relax.
Commodore Club
Enjoy a signature cocktail with canapés before dinner while taking in glorious panoramic views.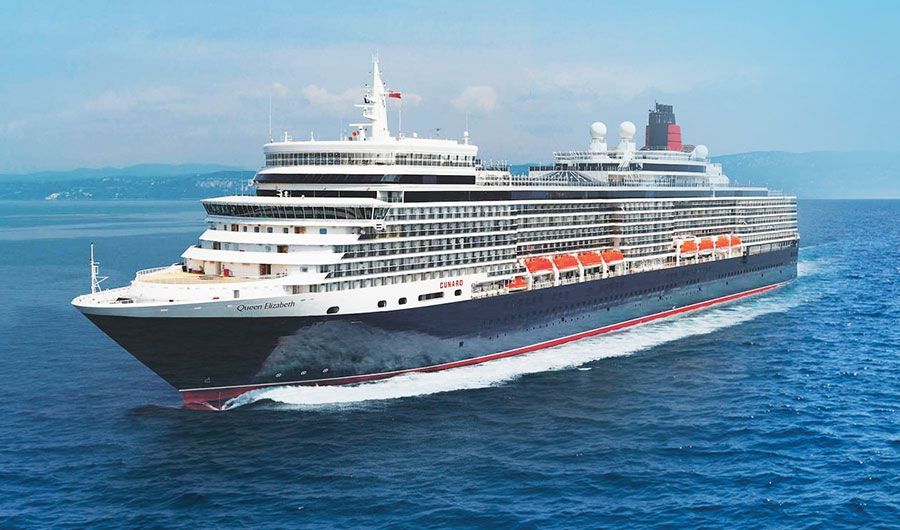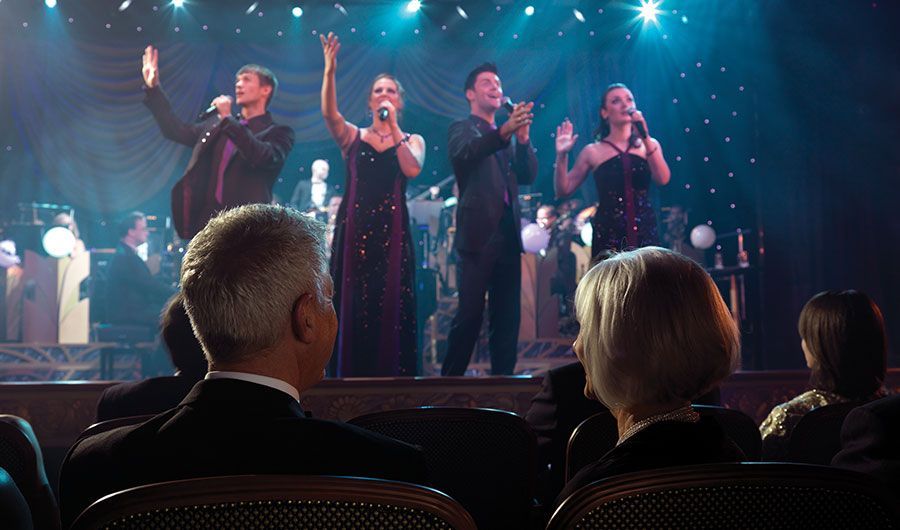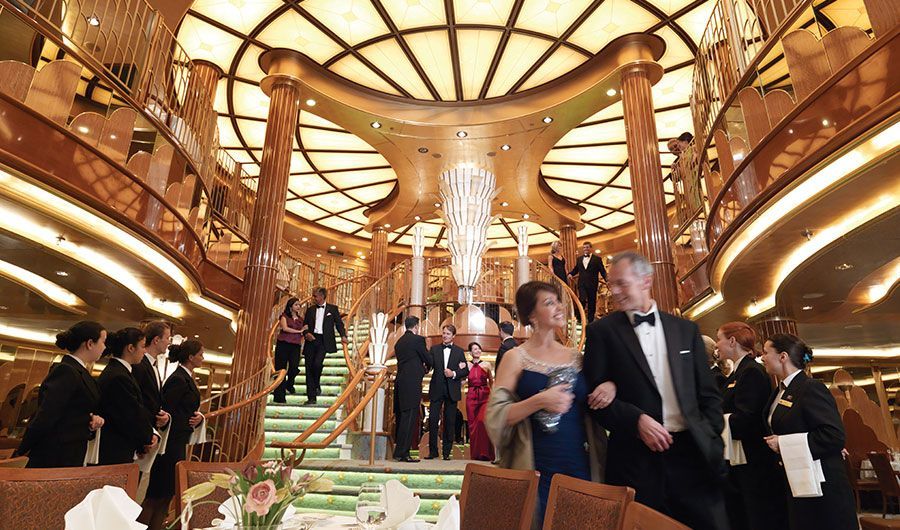 CALL TO BOOK:
0800 840 5800
PROMO CODE:
CUKBV