A Cunard Voyage from Singapore to Tokyo
Includes Hotel Stays in Singapore and Tokyo
20 nights | 23 Mar 2020
A Cunard Voyage from Singapore to Tokyo
Includes Hotel Stays in Singapore and Tokyo
20 nights | 23 Mar 2020
A Cunard Voyage from Singapore to Tokyo
Includes Hotel Stays in Singapore and Tokyo
20 nights | 23 Mar 2020
Get The Full Experience...
Uncover the riches of the Far East on board the elegant Queen Elizabeth with hotel stays in Singapore and Tokyo.
Home to the iconic Supertrees and stunning temples, Singapore is where you'll begin your Far East discovery during an overnight hotel stay. Embarking Queen Elizabeth, relax and rejuvenate with its renowned White Star Service that makes every day on board the ship an exquisite experience. You'll explore Vietnam in its historic cities of either Hue or Da Nang, then find forest-caped limestone towers in Halong Bay that are reflected in the glittering jade waters. Next it's on to China's coastline with overnights on board the ship in Hong Kong and Shanghai. Watch as a red-sail junk boats cruise across the harbour in the former then walk within the eclectic architecture of the latter. After soaking in one of Busan's hot springs, you'll arrive in Japan. Explore Tokyo during your overnight stay from hidden crimson Shinto shrines to towering neon-lit skyscrapers.
Flight from
Other regional airports may be available*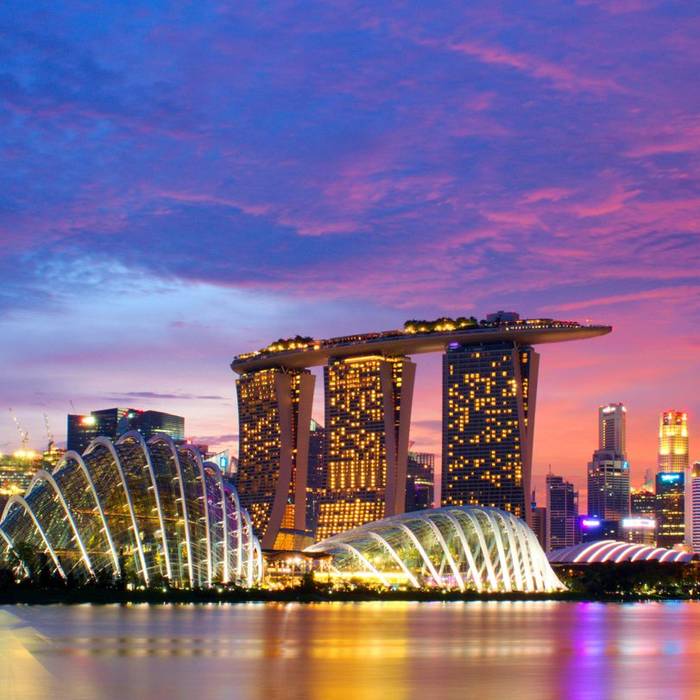 Welcome to Singapore, where sacred temples sit in the shadows of sleek, science-fiction-style architecture and pristine streets lead to wild rainforests filled with dense canopies of banana trees. Escape the bustle and walk forgotten trails, be charmed in the Botanic Gardens and enjoy chilli-spiked crab and fragrant laksa.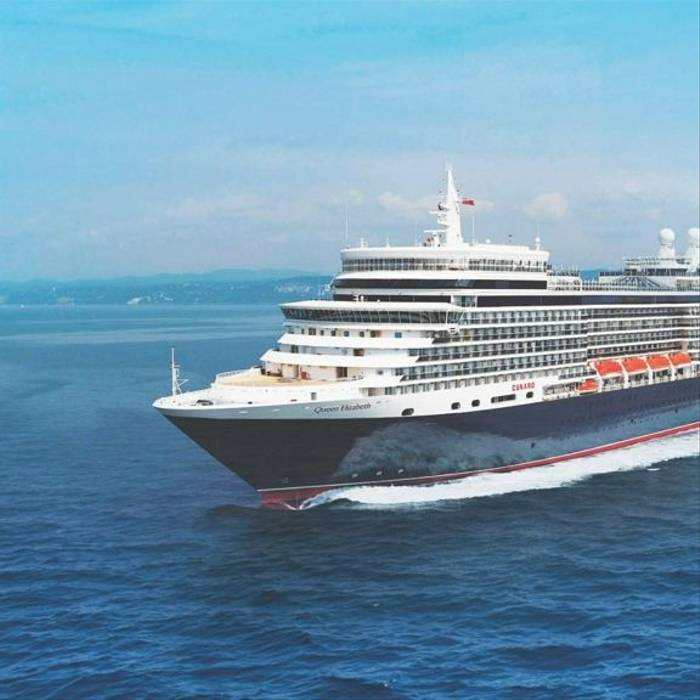 Singapore
- Embark Queen Elizabeth
Embark the regal Queen Elizabeth, one of the finest cruise liners sailing the five oceans and a ship that offers a little of the finer things in life to all passengers who sail with her. Enjoy Cunard's spectacular heritage, sense of occasion and huge array of activities, including ballroom-dancing, lawn bowls and afternoon tea in the Garden Lounge.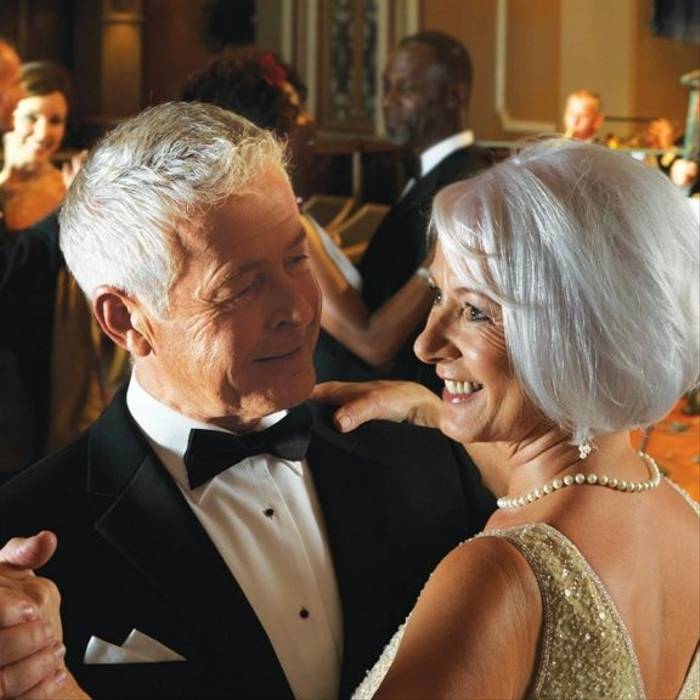 A relaxing two days at sea gives you ample opportunity to experience all that your ship has to offer. There are so many activities to choose from; enjoy afternoon tea served by white-gloved waiters, watch extravagant stage shows in opulent theatre surroundings and then dance the night away in the grand ballroom.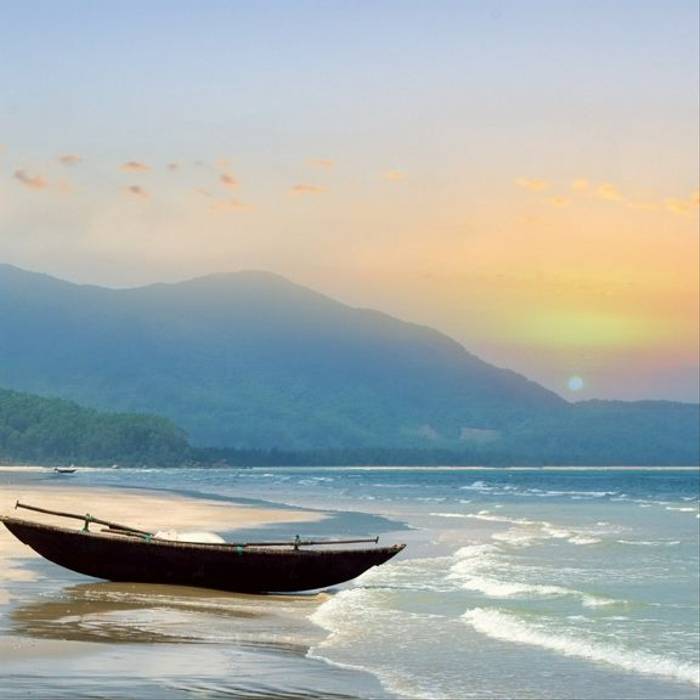 Chan May is an ideal port for visiting Vietnam's treasures. You can easily access Hue, a UNESCO-listed site, where you'll find remnants of imperial Vietnam from gleaming red and gold palaces to temples secreted in the forest. Da Nang is also close by for a day trip with its golden beaches in easy reach of the city, as are the Marble Mountains, with their limestone caves and hidden Buddhist shrines.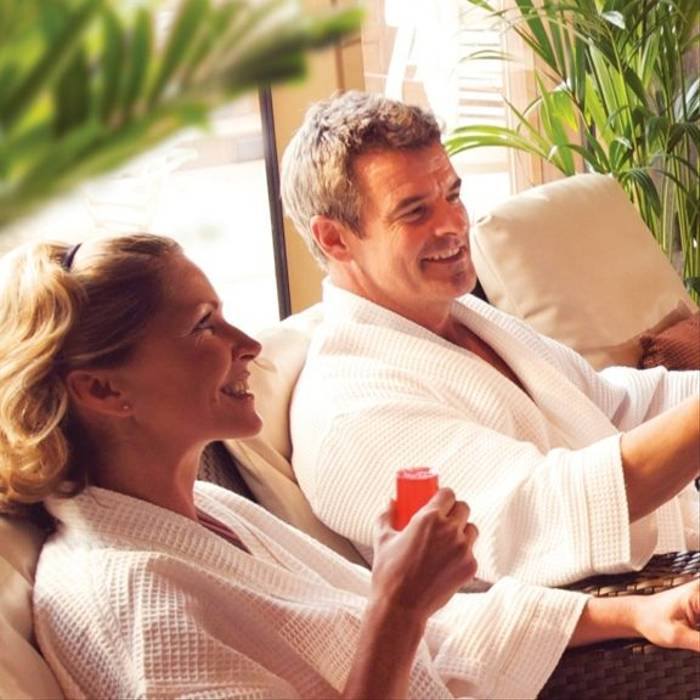 Your day on board the Queen Elizabeth can be active and lively, or as calming and chilled as you like; there's something on board to suit your every mood from swimming in the pool to relaxing in The Royal Spa; joining in with Book Club to browsing the Royal Arcade.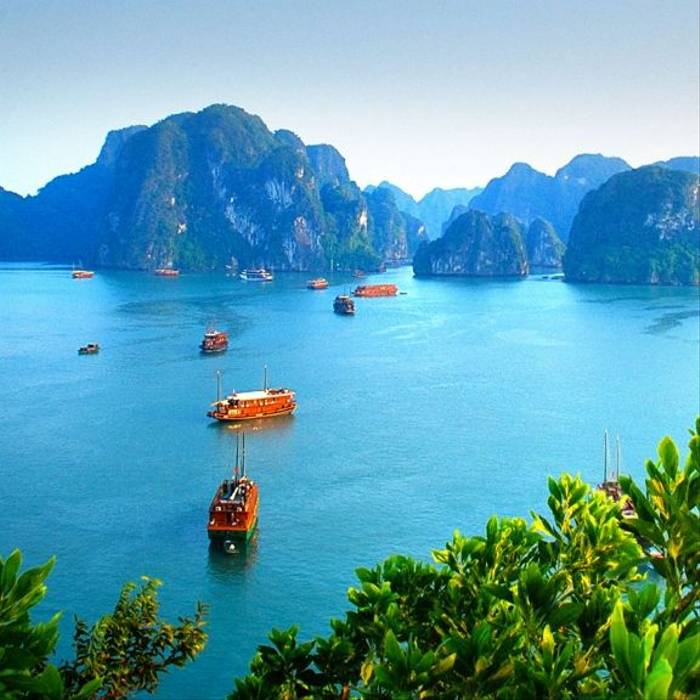 This spectacular seascape of limestone towers draped in green and tiny islets all compete for space in an area which is without a doubt one of the most beautiful in the country. Legend has it that the towers were created when a dragon, sent by the Jade Emperor, descended from heaven and sprayed fire and emeralds from its mouth. Take a trip on board a traditional junk boat to cruise the waters.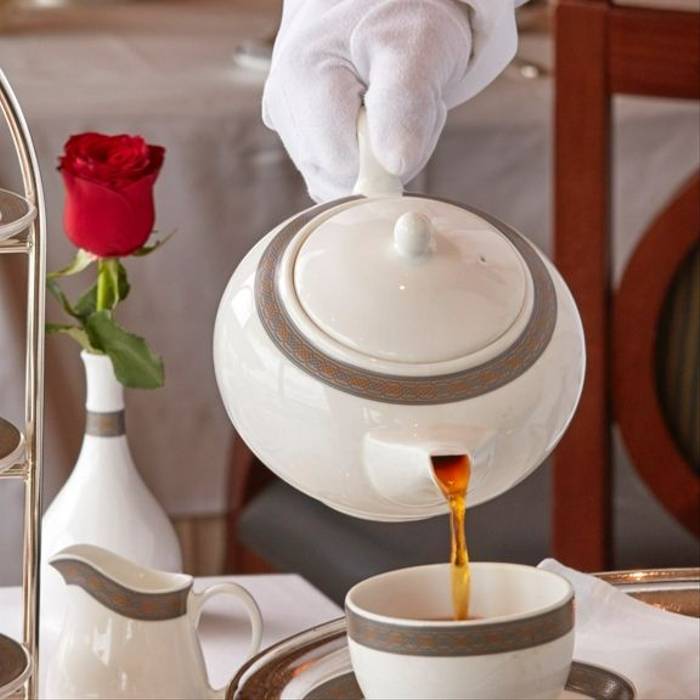 Indulge in the sumptuous spa, experience Cunard's luxurious and refined service at afternoon tea served by white-gloved waiters, catch a show in the Royal Court Theatre or dance the night away in the magnificent surroundings of the Queens Ballroom – it's all up to you.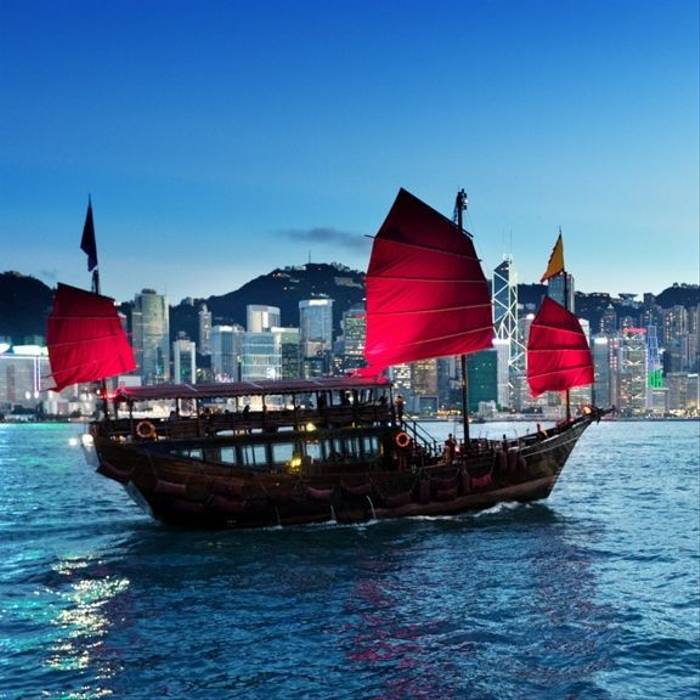 Diverse and delicious with an insatiable appetite, Hong Kong – also called the 'City of Life' – is bursting with energy. Experience the excitement, vibrancy and colour of this unforgettable duty-free port. The harbour is the lifeline of the city, with its deep, sheltered waters and constant parade of vessels – modern and traditional – all set against a stunning backdrop.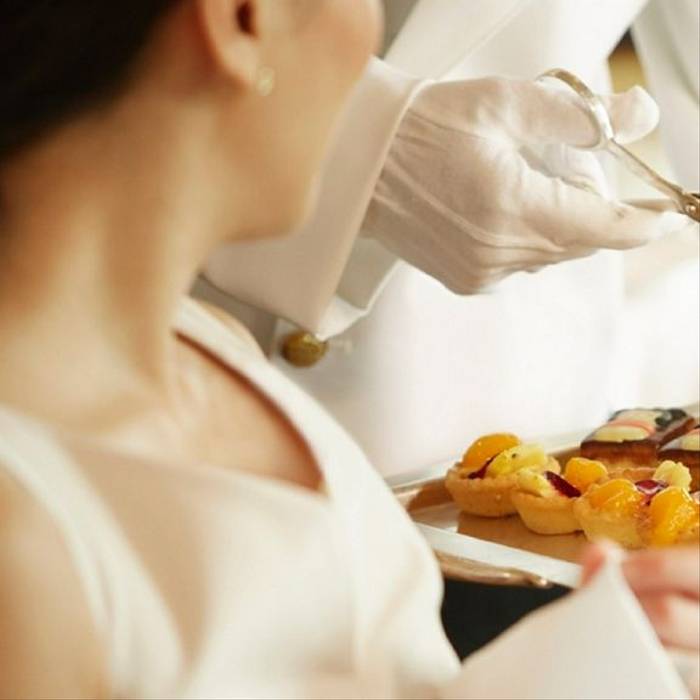 Queen Elizabeth offers an array of elegant bars and lounges to suit every mood – during the day, sip coffee and nibble on croissants in Café Carinthia; enjoy pre-dinner drinks in the Midships Bar; toast friends in the Champagne Bar; and dance the night away in the Yacht Club.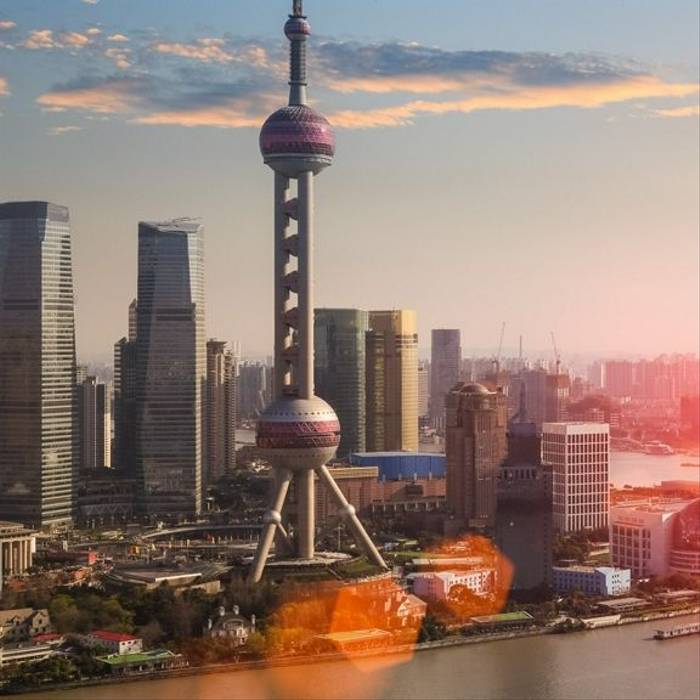 Art Deco buildings squeeze between towering structures in fast-paced Shanghai. This unique cosmopolitan metropolis is a city of contrasts. You'll find yourself surrounded by cool modern architecture one moment, before stumbling upon old Jewish synagogues and rickety street stalls the next. As night falls and the street lights come on, the city's restaurants wake up to offer enticing cuisine.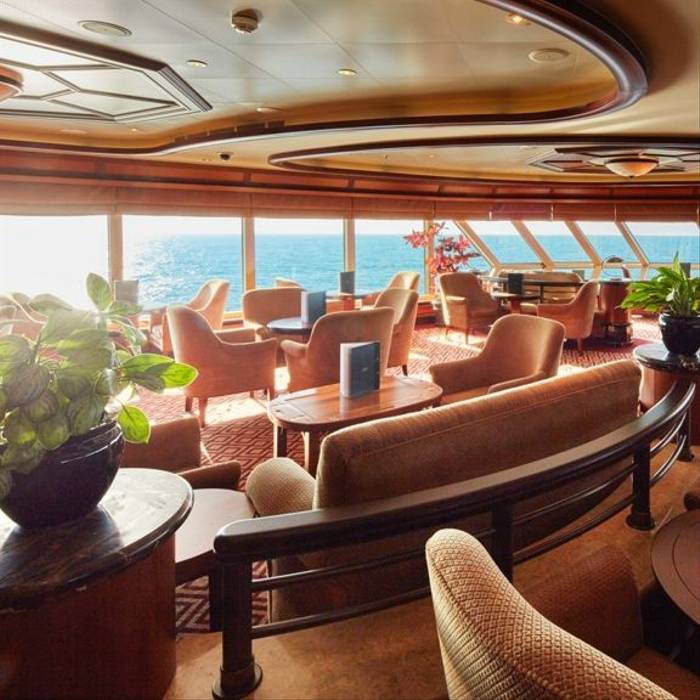 Embrace the magical sounds of live music throughout your time on board. Relish the enticing ambience of a string quartet, raise a glass to the elegant tones of a pianist in the Commodore Club or, lose yourself in the beautiful vistas from the lounges as the graceful sounds of harpists soothe you into a trance.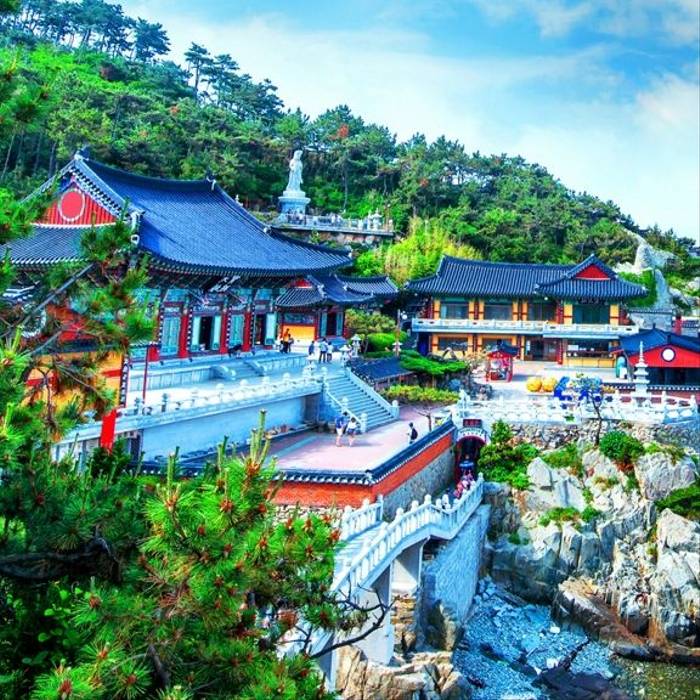 Surrounded by mountains on the southern tip of the Korean peninsula, Busan has something for all tastes whether you want to enjoy its beaches, hot springs or fantastic fresh seafood. Busan's laid-back atmosphere and international flair make it a relaxing getaway.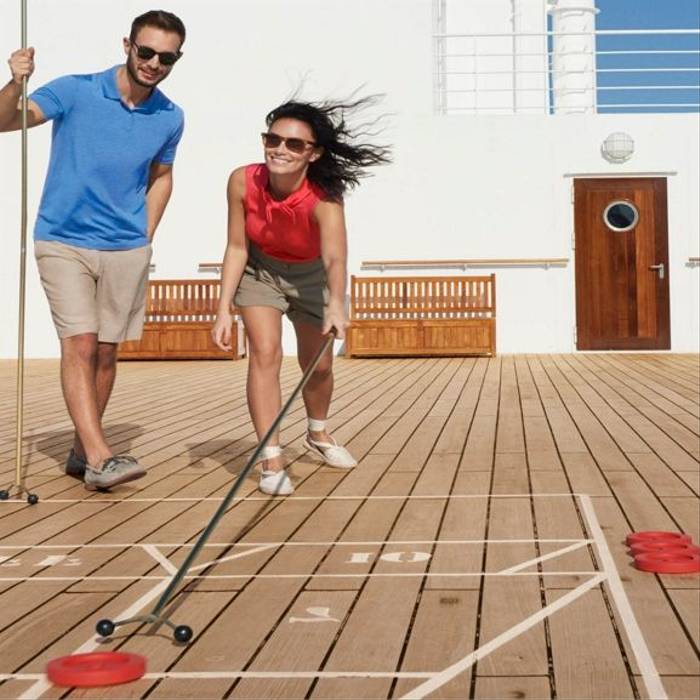 Whether you enjoy taking part in sport or watching it, you'll find plenty of opportunities on board. Queen Elizabeth's Games Deck offers a refined area to enjoy bowls, deck tennis and croquet, or you could try a gentle putt in the golf nets. Alternatively, you'll find a great atmosphere in the Golden Lion pub to watch live sports.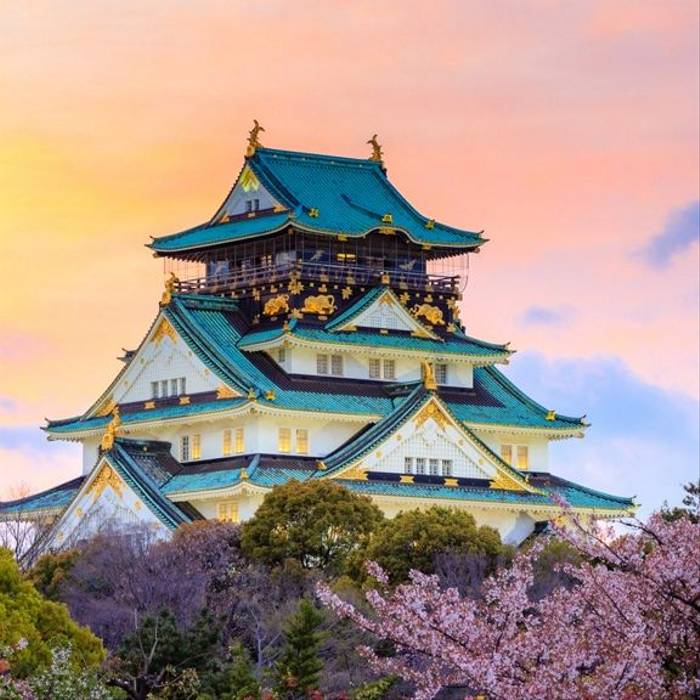 Located between the sea and the Rokko mountains, Kobe is one of Japan's most attractive cities and small enough to explore on foot. Explore its delightful cafés or visit a teppanyaki restaurant to try the local speciality, Kobe beef, with its distinctive marbling that produces delicious melt-in-the-mouth steak.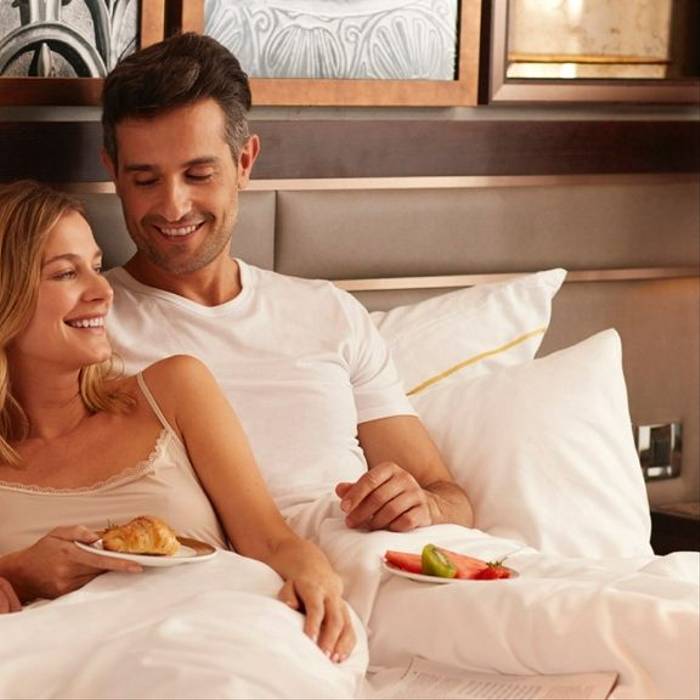 Dine, relax and rest in timeless style and luxury. Every suite and stateroom is your own personal oasis where you can enjoy 24 hours complimentary room service dining. Unwind in your own comfortable space and dream of what's to come.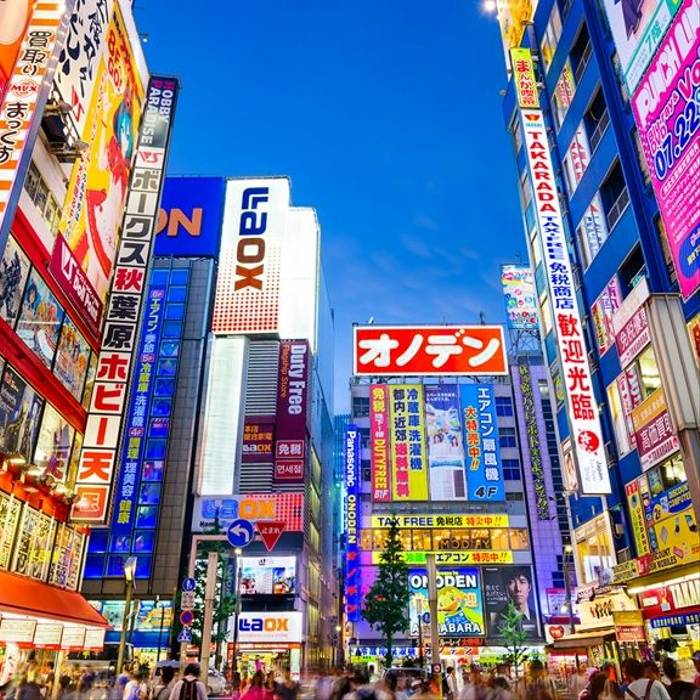 Tokyo
- Disembark Queen Elizabeth and Hotel Stay
Home to rich history, there are plenty of things to sightsee in Tokyo like visiting holy Meiji Jingu, a famous Shinto shrine, surrounded by lush forest. If you can't get enough of exploring historical architecture, Tokyo has it in spades, including Sensō-ji, the oldest Buddhist temple in Tokyo, dedicated to Kannon, the goddess of mercy.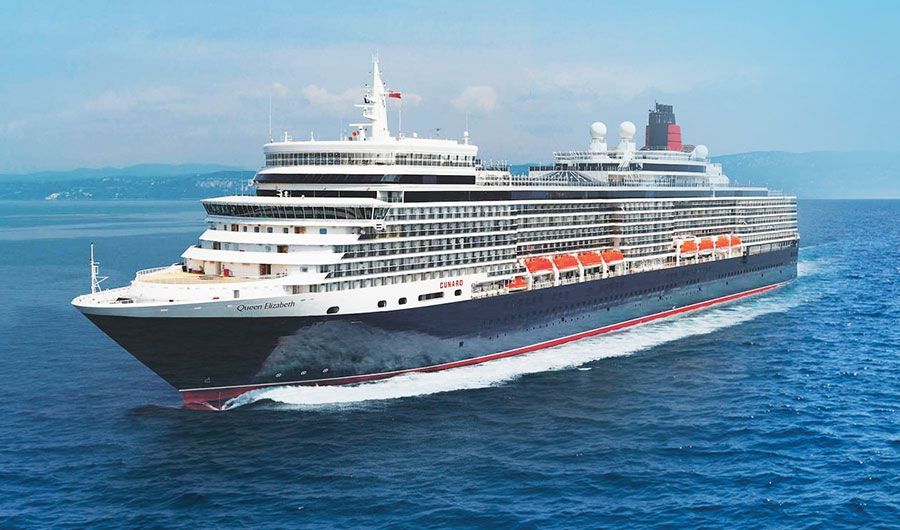 When Her Majesty the Queen conducted the naming ceremony in her own honour in October 2010, she continued a marvellously regal formal cruising tradition. Cunard has maintained all the refined styling, amenities and service associated with the Golden Era of cruise sailing and added modern facilities, leisure and entertainment opportunities. Stunning accommodation and the most exceptional fine dining you'll ever experience at sea are highlights of the glorious Queen Elizabeth cruise ship. Dance in the grand ballroom, enjoy afternoon tea served by white-gloved waiters, watch extravagant stage shows in opulent theatre surroundings or simply relax and revitalise beside one of the two lovely pool areas.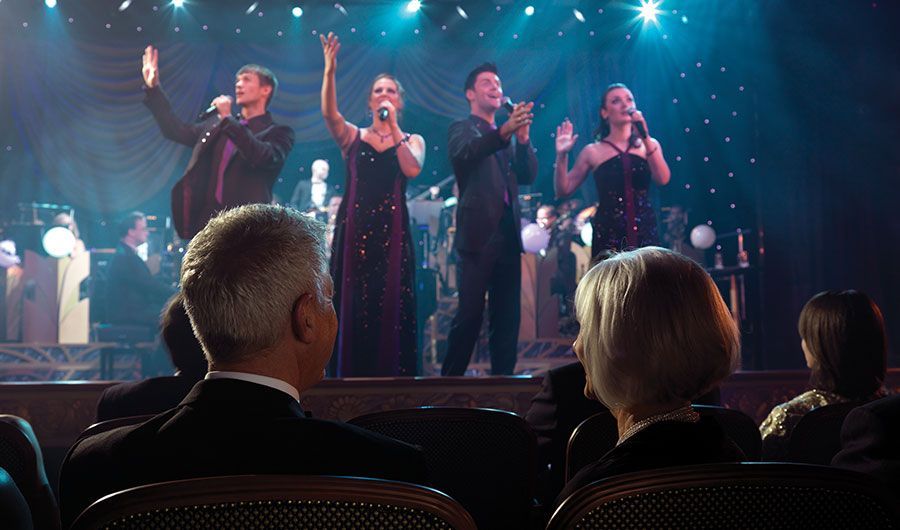 Queens Room
Head here for traditional afternoon tea or to dance the night away at one of the glamorous balls.
The Garden Lounge
Designed to have the feel of a Kew Gardens conservatory, this is the perfect place to sit back and relax.
Commodore Club
Enjoy a signature cocktail with canapés before dinner while taking in glorious panoramic views.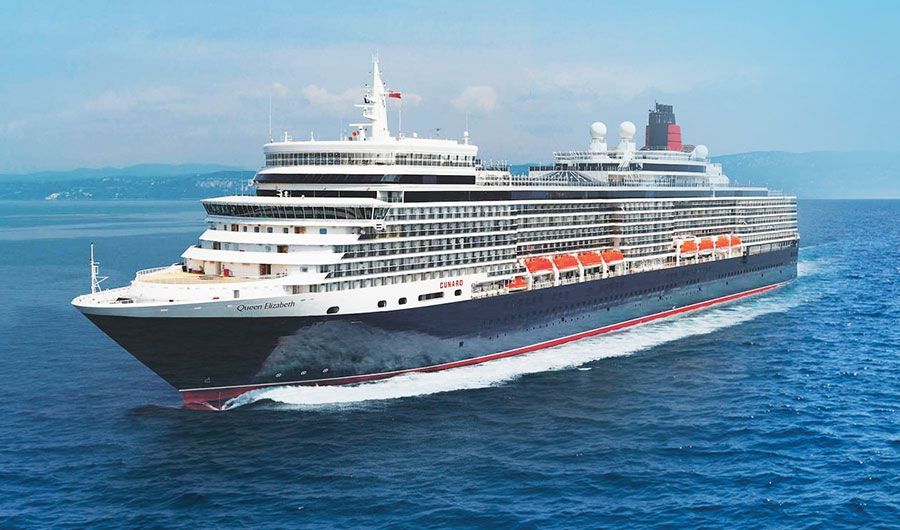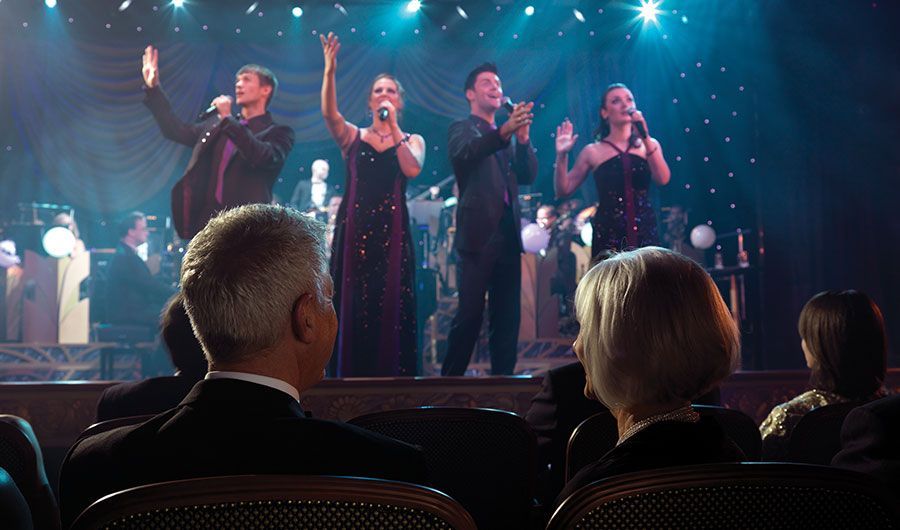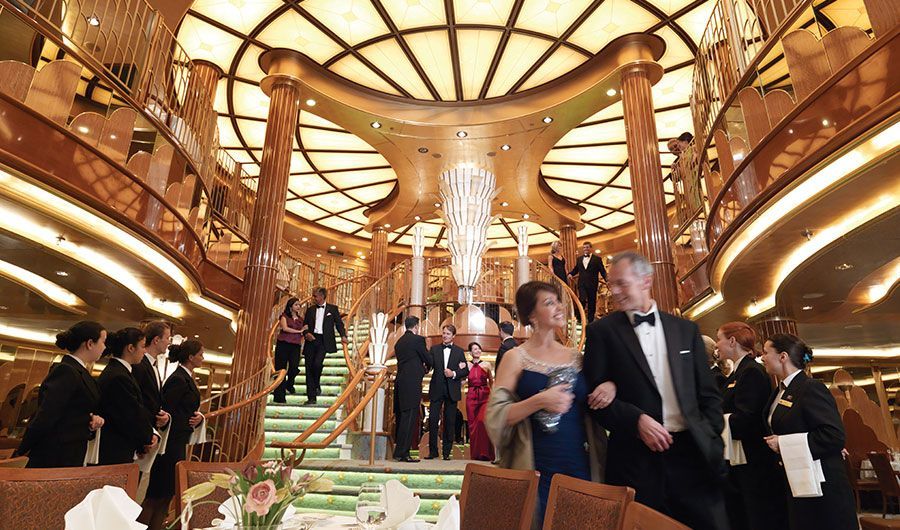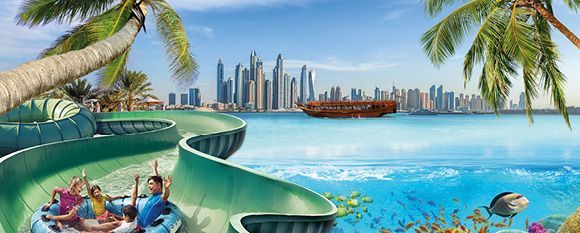 Dubai Discovery: Aqua-Adventures & City Tour Package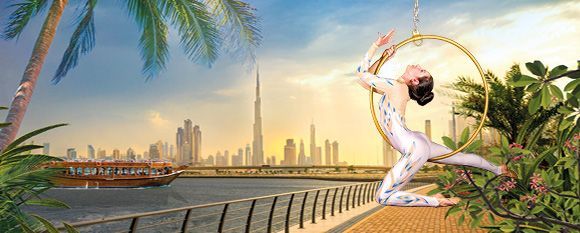 Heritage Package: City Views & River Cruise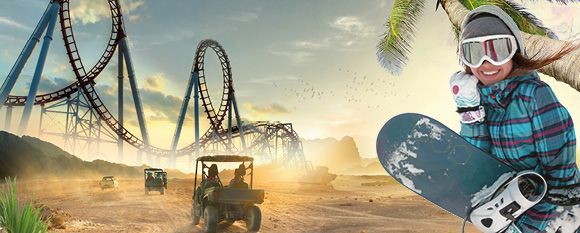 Adrenaline Package: Snow & Sand Dunes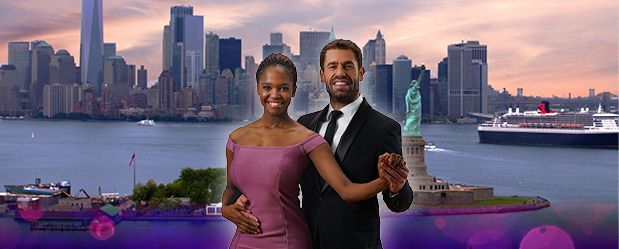 The American Smooth