East to West Australian Explorer
Includes a Voyage from Sydney to Perth
3 Night Hotel Stay in Sydney
20 nights | 25 Mar 2021
East to West Australian Explorer
Includes a Voyage from Sydney to Perth
3 Night Hotel Stay in Sydney
20 nights | 25 Mar 2021
East to West Australian Explorer
Includes a Voyage from Sydney to Perth
3 Night Hotel Stay in Sydney
20 nights | 25 Mar 2021
Flight from
Other regional airports may be available*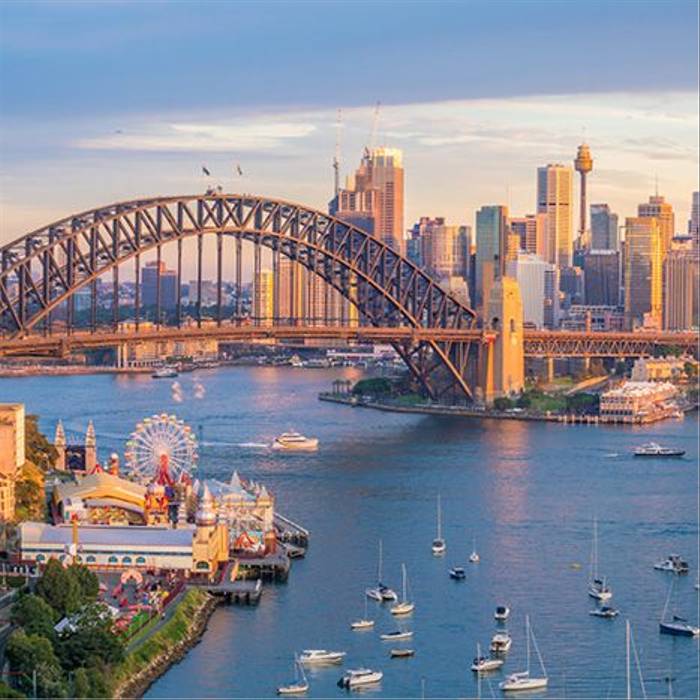 As you arrive in Sydney, the striking sights of the iconic Opera House and Harbour Bridge will welcome you with open arms. As Australia's most cosmopolitan city you can expect breathtaking energy as you roam the humming streets, exploring the sights of this spectacular destination. Admire the captivating works at the Museum of Contemporary Art, star gaze from the planetarium in Sydney's Observatory or amble through the beautiful greenery of The Royal Botanic Garden.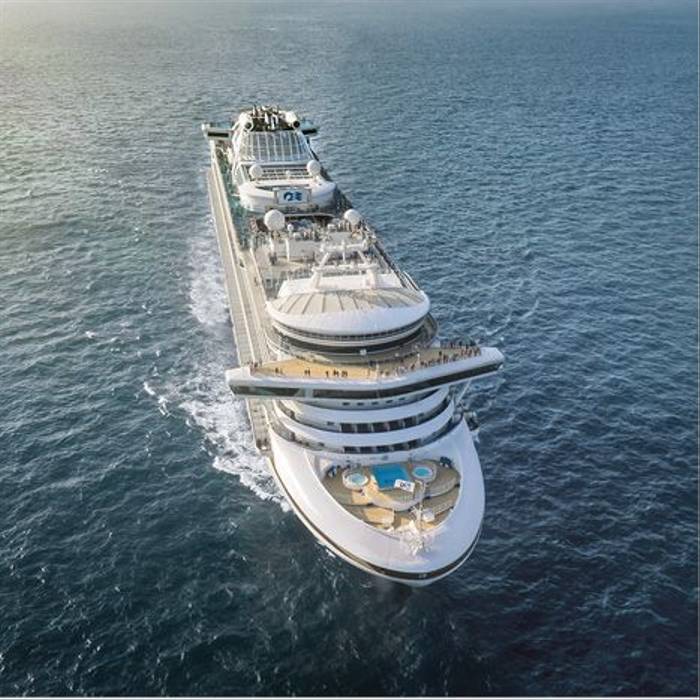 Sydney
- Embark Sapphire Princess
Today you'll embark Sapphire Princess for your cruise. With a range of dining options and a huge range of entertainment, you can guarantee a cruise holiday of a lifetime on board Sapphire Princess.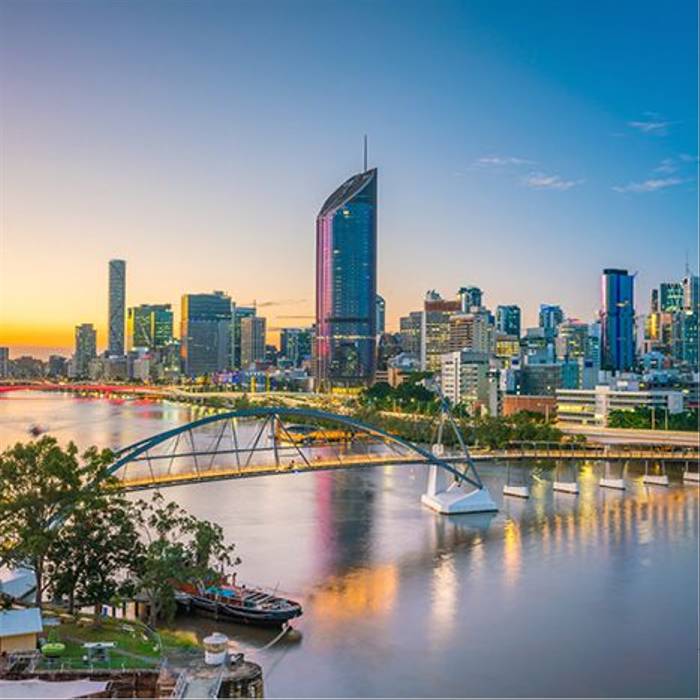 The capital of the Sunshine State boasts an exciting array of attractions with a packed events calendar, renowned galleries and museums and awarding-winning food and drink. For idyllic beaches, head to Moreton Island, a quiet retreat of sandy dunes, bush and lagoons. You may even spot passing whales, turtles and dolphins in its turquoise waters.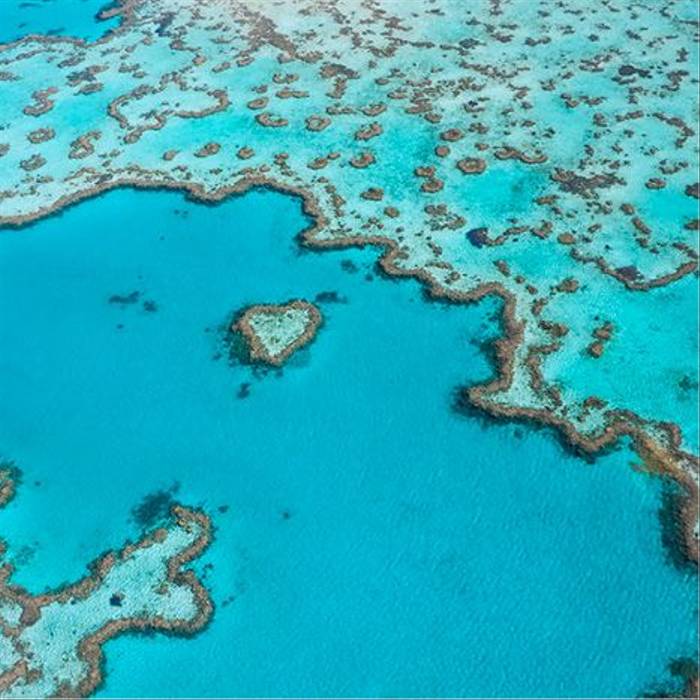 A magnificent utopia, Yorkeys Knob is the gateway to Cairns, the World Heritage Rainforests and the remarkable Great Barrier Reef. Spend some time in the remote wilderness of the Daintree Rainforest, one of the most diverse and beautiful examples of Mother Nature's work in the world or explore Australia's breathtaking natural wonder, either by diving, swimming or snorkelling. The phenomenal sights will be something to remember for the rest of time.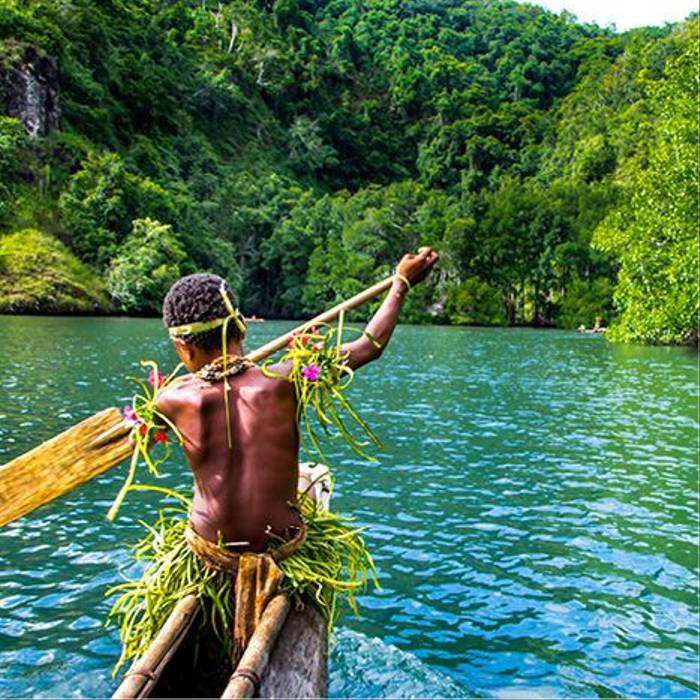 Situated to the east of Papua New Guinea, Alotau is a laid-back town on the edge of Milne Bay and a gateway to some of the most intriguing and pristine islands in the world. Make sure you explore Alotau's biggest market, a hive of activity, bustling with vendors of fresh produce and fish.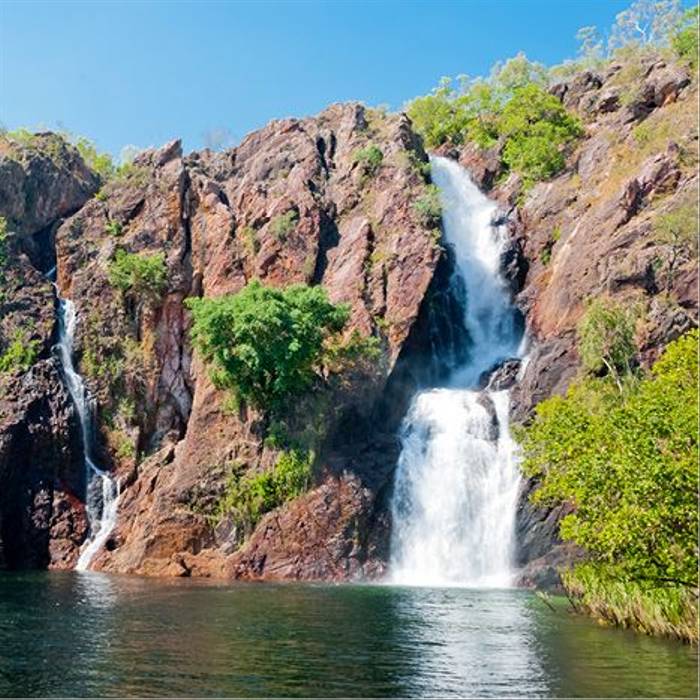 This whole area is rich in indigenous culture and unique natural landscapes. Venture outside the compact city centre to one of the two National Parks nearby. Kakadu National Park is Australia's biggest national park where you can see Aboriginal rock art dating back 20,000 years. At Litchfield National Park, discover misty waterfalls and swim in crystal clear waterholes.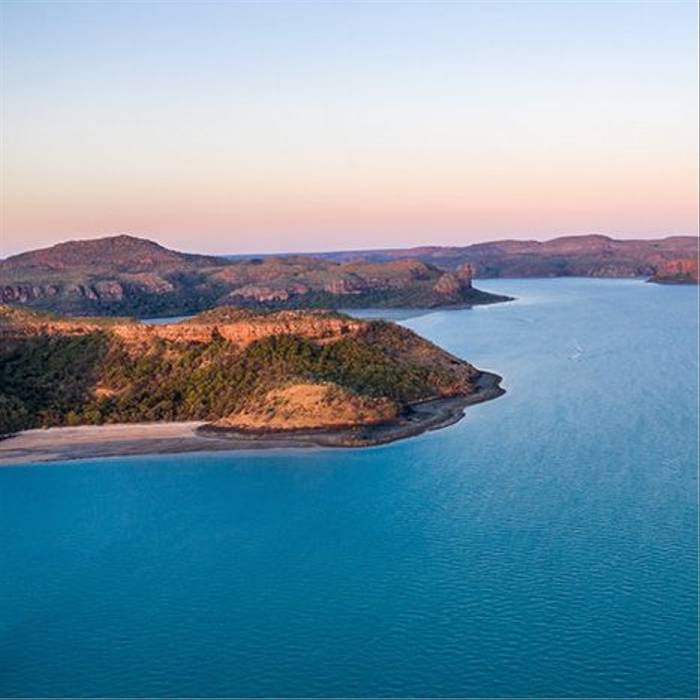 Kimberley Coast (Scenic Cruising)
Today, you'll enjoy more time on board as you cruise along the magnificent rugged coastline of Kimberley, which has been identified as one of the least impacted marine environments in the world. Due to its preserved surroundings, healthy and rich coral reefs and the coast's incredible biodiversity make it the prime location to spot majestic marine and wildlife; from giant Australian pelicans to sea turtles and humpback whales.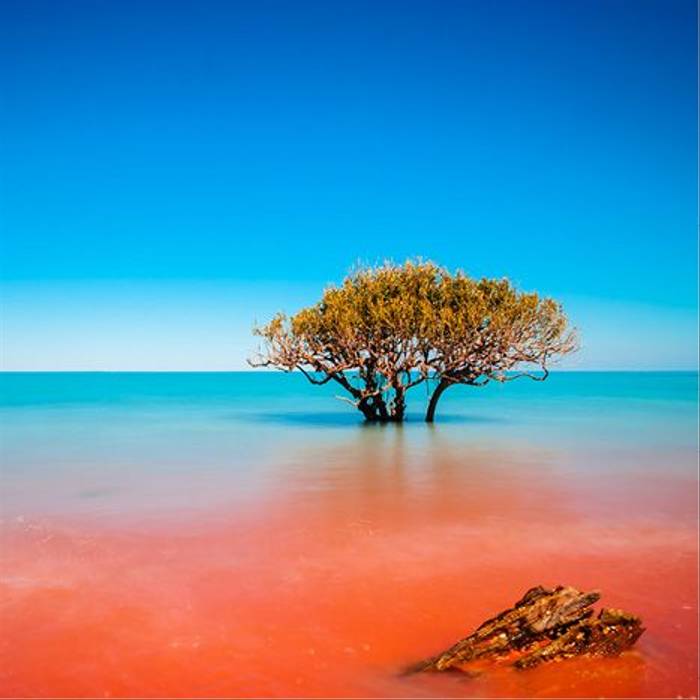 Famous for the endless sands of Cable Beach with its warm, calm waters, a day here will allow you to take a camel ride across the sands at sunset – a truly unforgettable experience.
DAY 18 - 19
| 11 - 12 Apr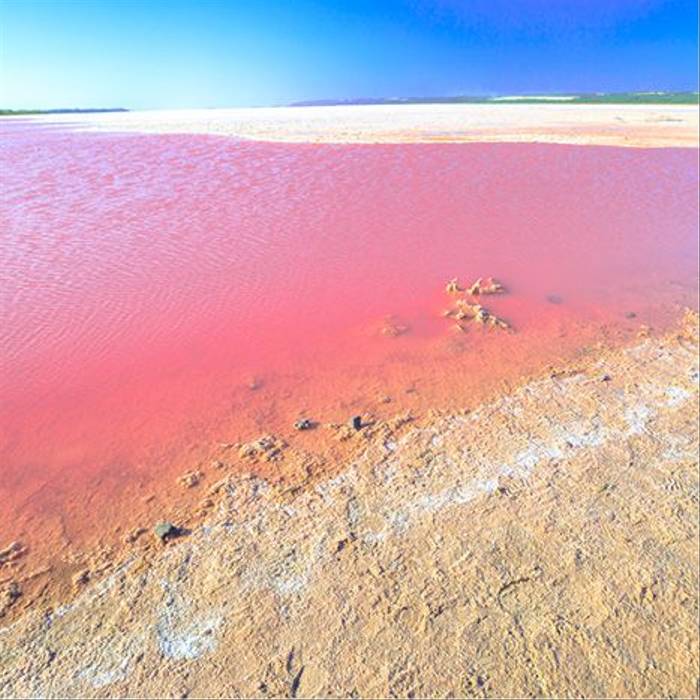 Geraldton offers a mix of natural and historic attractions and is the gateway for the beautiful Abrolhos islands. Delve into the history of Geraldton with a tour of HMAS Sydney and the stunning Art Deco masterpiece of the town cathedral. Visit the Albrolhos Islands for a trip through incredible shipwrecks, colourful reefs, views of sea lions and even encounter bottlenose dolphins.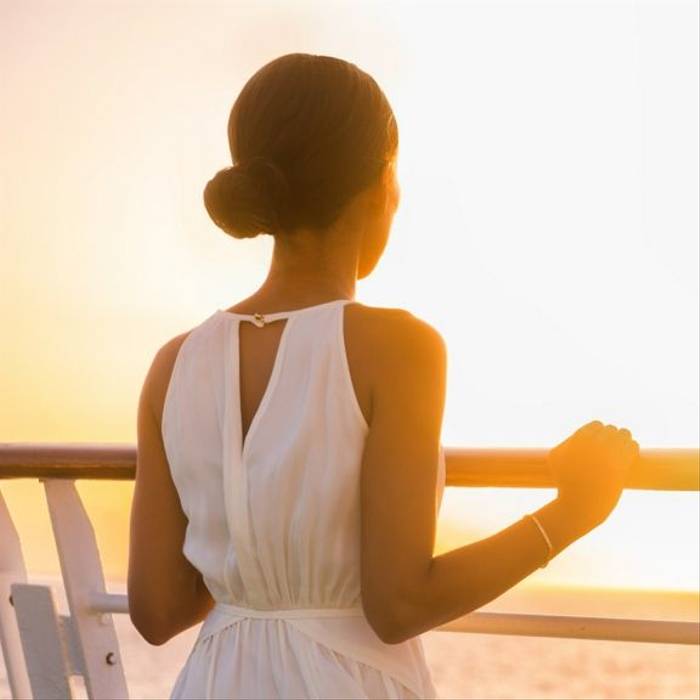 Perth
- Disembark Sapphire Princess
Today, you'll arrive in Perth, disembark your ship and make your way to the airport for your flight home.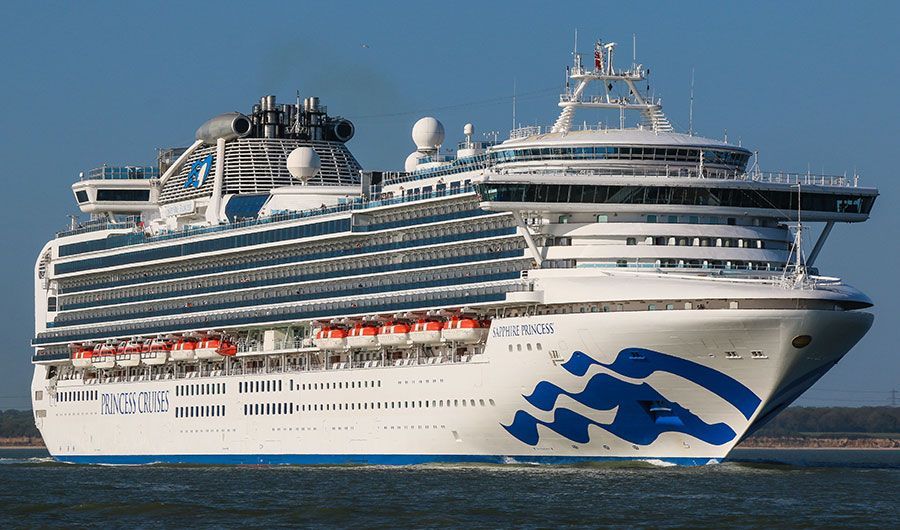 With such a sparkling array of entertainment venues, great dining options and fantastic activity programmes, there's no wonder the lovely Sapphire Princess is considered such a gem. This stunning ship is a fabulous choice for those wanting a family cruise holiday of a lifetime to some of the world's hottest cruise destinations. Yet the elegant and luxurious lounges, beautifully designed public spaces and spacious pool areas also provide the perfect ambience for passengers looking for a more peaceful and romantic getaway. Her welcoming and helpful crew will make sure you enjoy your holiday in just the way you want to on the exciting Sapphire Princess.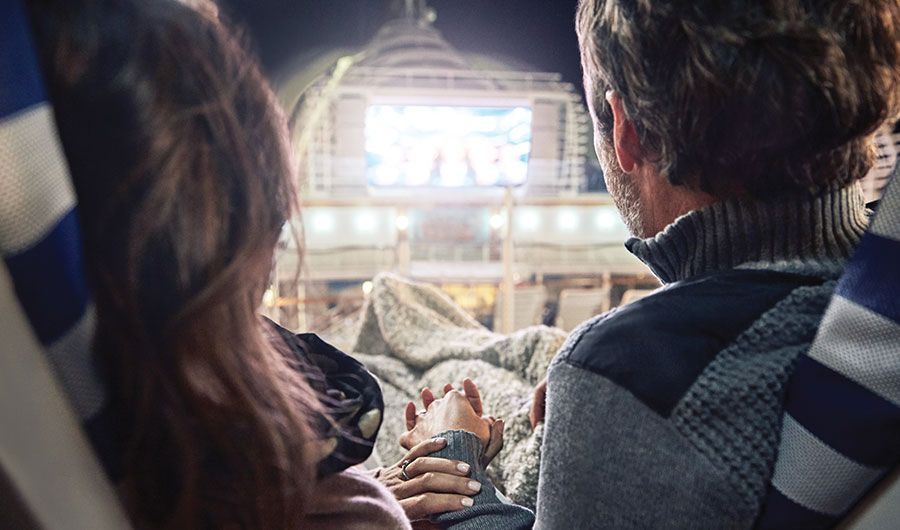 Lotus Spa
Enjoy relaxing treatments, such as facials, aroma stone therapy massages, detoxifying ocean wraps and an aromatherapy thermal suite.
Sabatini
Savor Sabatini's authentic offerings featuring signature pastas, Italian wines and an irresistible selection of delectable desserts, all celebrating Princess' Italian heritage.
Movies Under the Stars®
The go-to destination for feature films, thrilling concerts and exciting sporting events such as live football games.