Eastern Mediterranean Discovery & Venice Simplon-Orient-Express Rail Journey
Includes Hotel Stays in Florence and Lake Garda
Luxury Venice Simplon-Orient-Express Rail Journey
11 nights | 12 May 2021
Eastern Mediterranean Discovery & Venice Simplon-Orient-Express Rail Journey
Includes Hotel Stays in Florence and Lake Garda
Luxury Venice Simplon-Orient-Express Rail Journey
11 nights | 12 May 2021
Eastern Mediterranean Discovery & Venice Simplon-Orient-Express Rail Journey
Includes Hotel Stays in Florence and Lake Garda
Luxury Venice Simplon-Orient-Express Rail Journey
11 nights | 12 May 2021
Get The Full Experience...
Discover the beauty of isolated islands, ancient cities and the shimmering turquoise waters of the Eastern Mediterranean on a luxury voyage before embarking the iconic Venice Simplon-Orient-Express.
On board Silver Spirit you'll sail to Croatia's Zadar, a destination speckled with Roman ruins, and stunning Hvar with its lush lavender fields. You'll uncover the secluded brilliance of Kotor within its sheltered bay before sailing to Italy's glorious coastline occupied by idyllic Venetian villages and archaic castles. Disembarking in Rome, you'll transfer to Florence where you could visit its iconic terracotta-coloured Duomo. For another flavour of Italy, you'll then head to Lake Garda. Discover arching mountains reflected in the glassy waters and walk within one of the many sprawling vineyards that blanket the rolling green hills surrounding its shores. Finally, to round off this spectacular holiday, you'll embark the Venice Simplon-Orient-Express for your journey home through the Swiss Alps, all the while being treated to sterling service and sublime cuisine.
Package Includes
7 night all-inclusive luxury cruise on board Silver Spirit

Pre-paid gratuities and complimentary WI-FI on board
In-suite butler service and fully stocked fridge
All-inclusive alcoholic and non-alcoholic beverages including fine wines and premium spirits whilst on board

1 night five-star hotel stay in Florence at the Sina Villa Medici
2 night five-star hotel stay in Lake Garda at the Eala
2 day full-board luxury Venice Simplon-Orient-Express train journey from Verona to London

Dedicated steward service
Gourmet brunch, four-course dinner, continental breakfast and three-course lunch
Enjoy views of the snow-peaked Swiss Alps during your journey
Afternoon tea aboard the Belmond British Pullman

All hotel stays include breakfast
All transfers
Outbound flight (London departure - regional flights available)
ATOL protected
Flight from
Other regional airports may be available*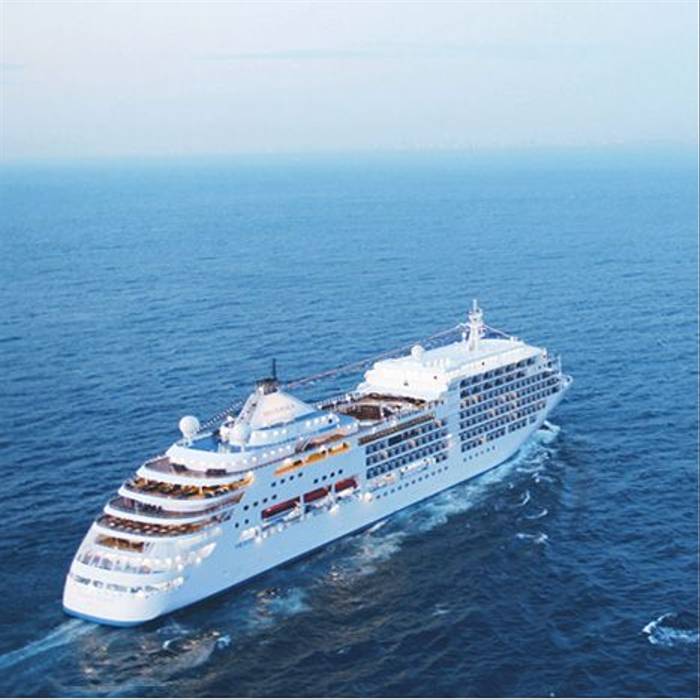 Venice
- Embark Silver Spirit
Today you'll fly to Venice and embark the all-new Silver Spirit. Completely refurbished to create extra space and exciting new features, Silver Spirit offers an even more luxurious experience at sea. Now with eight superb dining options, an improved health and fitness centre, a larger pool deck, together with Silversea's world-famous standards of service, you're guaranteed the cruise of a lifetime on Silver Spirit.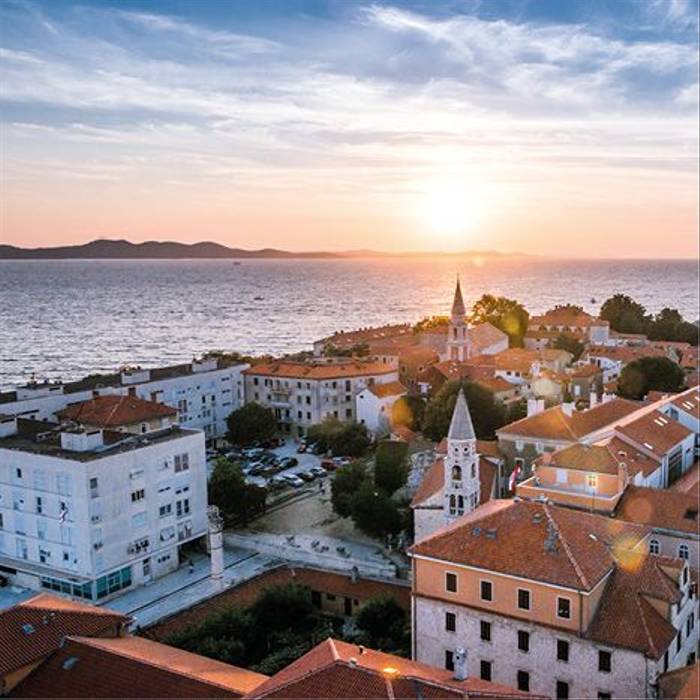 Zadar is the gateway to Croatia's best beaches and Krka National Park, where you can swim beneath beautiful waterfalls. As well as the Roman ruins and Venetian architecture of the old town, it's worth heading to the waterfront to see one of Zadar's amazing sunsets, listen to its magical wave-powered sea organ and dance on the solar powered dance floor.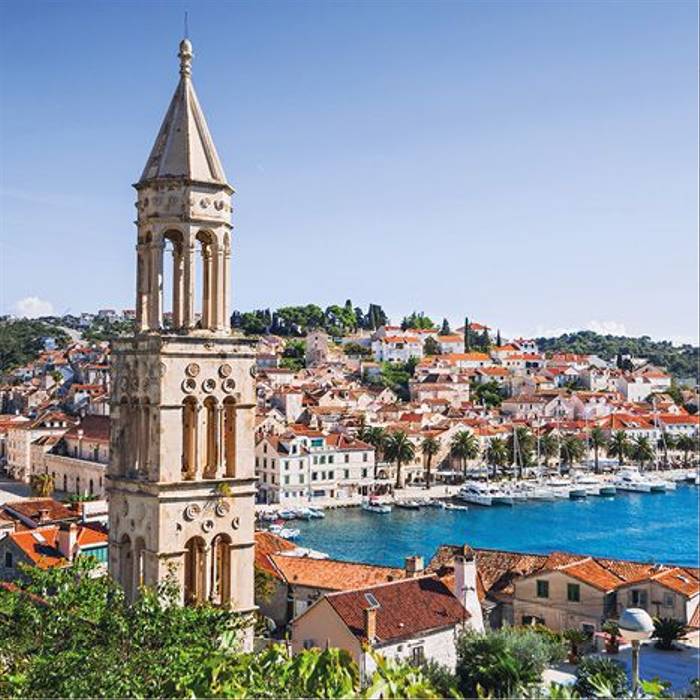 An island perched within the Adriatic Sea, Hvar is blessed with stunning beaches, historic fortresses and blankets of sweet-smelling lavender fields. If you want to stretch your legs, you could take a boat trip to the neighbouring Pakleni Islands, the home of secluded coves and sheltered bays with iridescent turquoise waters.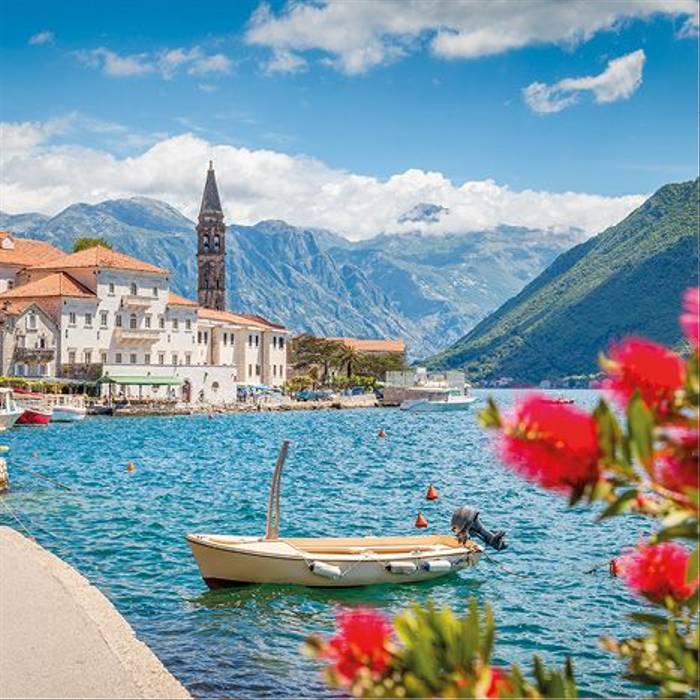 At Kotor you'll discover a charming red-roofed Venetian town that lies deep in a secluded part of the Gulf of Kotor. No visit here is complete without a visit to Our Lady of the Rocks, an artificial island in the bay on which a 17th century Roman Catholic Church stands. Built on top of sunken ships loaded with rocks, it also contains an art and history museum.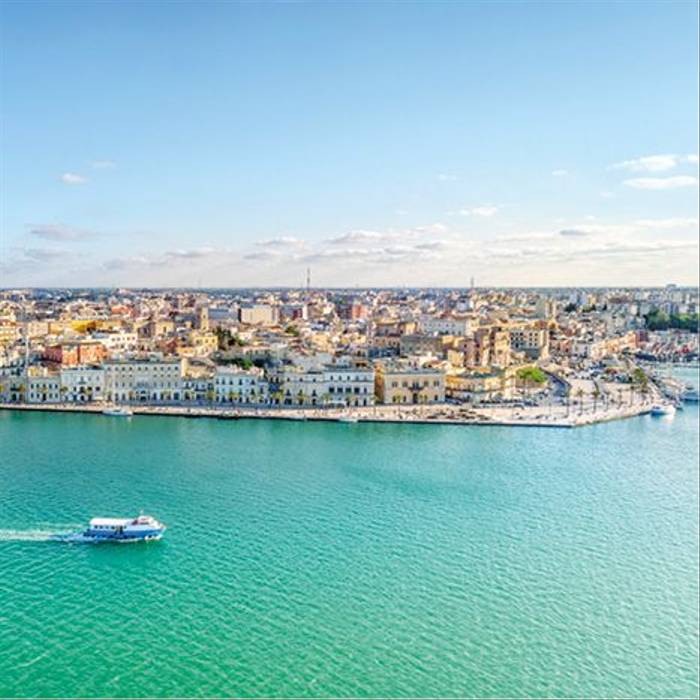 Next you'll sail to Brindisi, a city on the heel of the boot of Italy. Traditionally a major port for trade with Greece and the Middle East, it bears the signs of centuries of different rulers, from the Romans to the Crusaders. In the heart of the city you'll find the imposing and robust Swabian Castle, now a venue for major cultural events, and the Church of San Giovanni al Sepolcro with its vivid medieval frescoes.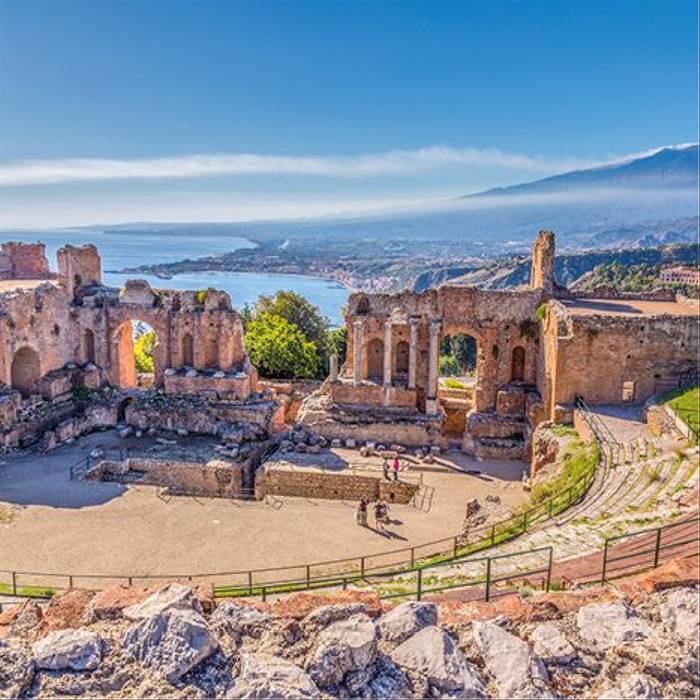 A sleepy Sicilian fishing village until the 1970s, Giardini Naxos is now a popular tourist destination whose seafront is bedecked with pizzerias, bars and hotels. But its rich in ancient history, too. Take in sights such as Schisò Castle, rebuilt in the 16th century from an earlier fort, and Vignazza Tower, a quadrangular watchtower once used to spot pirate ships off the coast.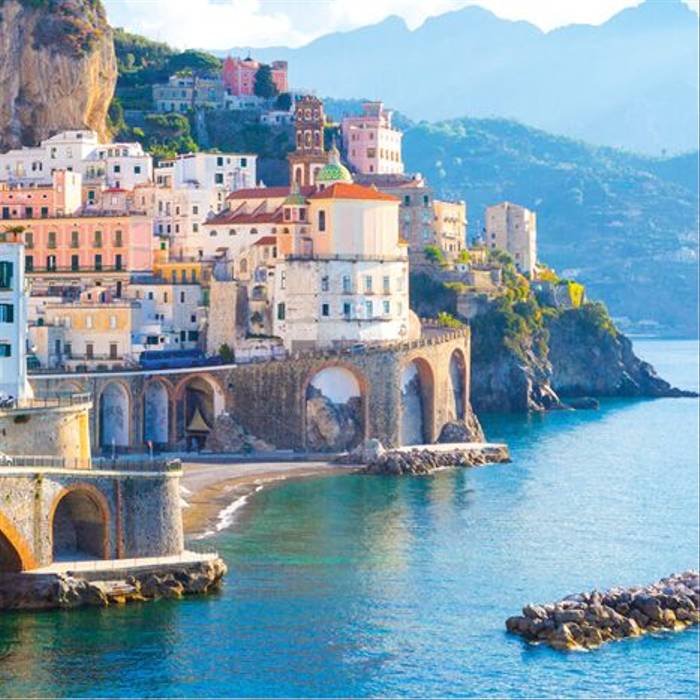 In Naples you'll discover fresh produce nurtured by volcanic soil. Along with wonderful food, you'll find the ruined city of Pompeii, buried by a volcanic eruption in AD 79. Equally as haunting is Herculaneum, where artful frescoes offer a glimpse into a town that lay forgotten until the 18th century.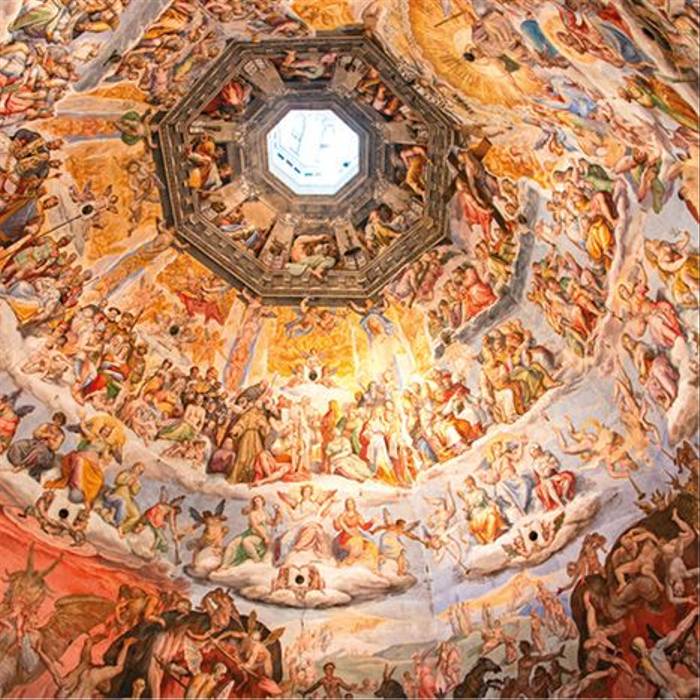 Civitavecchia (Rome)
- Disembark Silver Spirit and Florence Hotel Stay
Today you'll disembark in Rome and transfer to the cradle of the Renaissance, Florence, for an overnight hotel stay. The capital of the Tuscany region is an achingly romantic city of rivers, bridges and Renaissance art and architecture. Some of the city's most iconic sights are the Duomo, a cathedral with a striking terracotta-tiled dome, the illustrious Ponte Vecchio and Piazzale Michelangelo which boasts panoramic views of the city.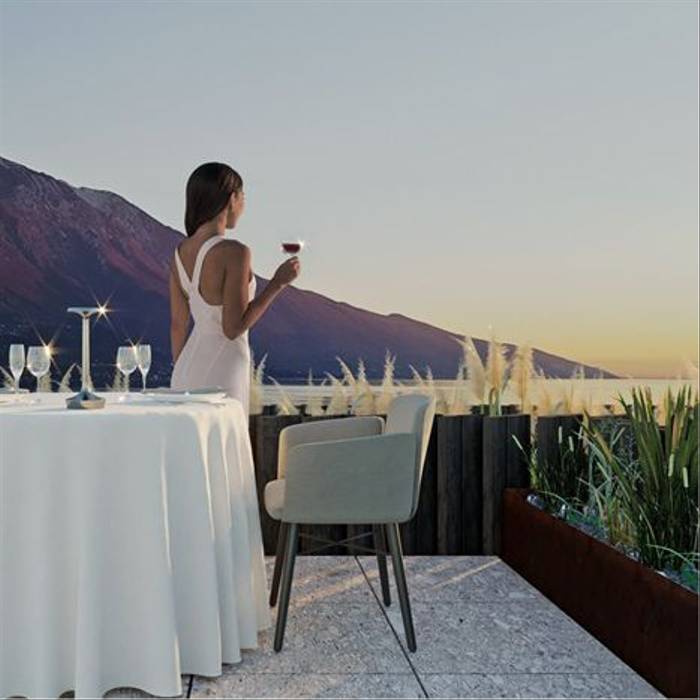 Next you'll transfer to Eala in Lake Garda, a luxury five-star hotel that embodies the essence of this destination. Named after the graceful swan in Celtic, this hotel sweeps you off your feet with its elegant spa, park and private beach, not to mention its stunning views of Lake Garda at its best – enclosed by majestic mountains and sapphire waters at its feet.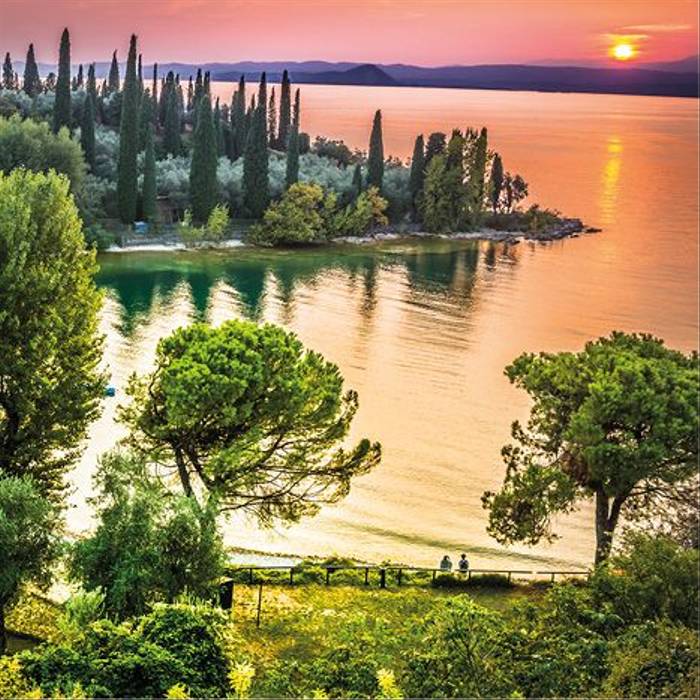 Visit Sirmione and delve into its thermal springs, extraordinary castle and Roman ruins; or Riva del Garda with its medieval fortifications and cobblestone streets. Each little town on the lake brings a chocolate box of new discoveries: a church resplendent with Renaissance frescoes, a botanical garden, a cable car soaring high into snow peaked mountains – there's so much to discover.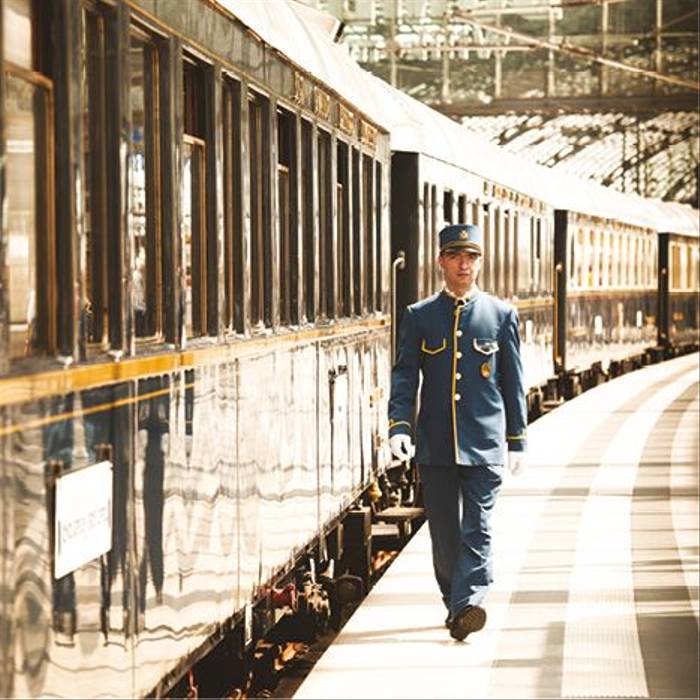 Verona
- Embark Venice Simplon-Orient-Express
Return to London in elegance on board the iconic Venice Simplon-Orient-Express. Enjoy the opulent surroundings of the 1920s carriages as you swish through the European countryside, passing stunning alpine scenery as you enjoy a three-course lunch and later, a four-course dinner, served in the most regal style.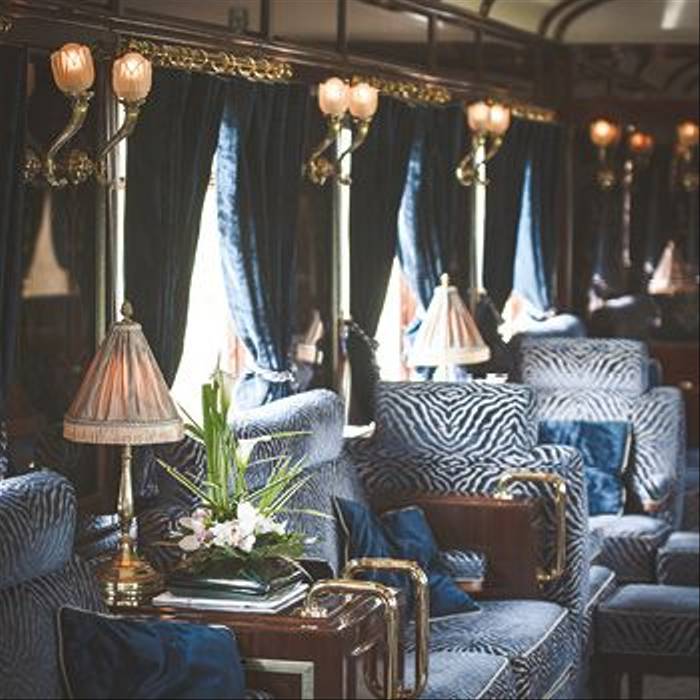 London
- Disembark Venice Simplon-Orient-Express
After breakfast in your cabin, a quick stop in Paris and a delicious brunch, you'll arrive at the French coast to cross the channel. On the other side, a glass of champagne will welcome you home before you take afternoon tea aboard the glamorous British Pullman, which will whisk you home to London.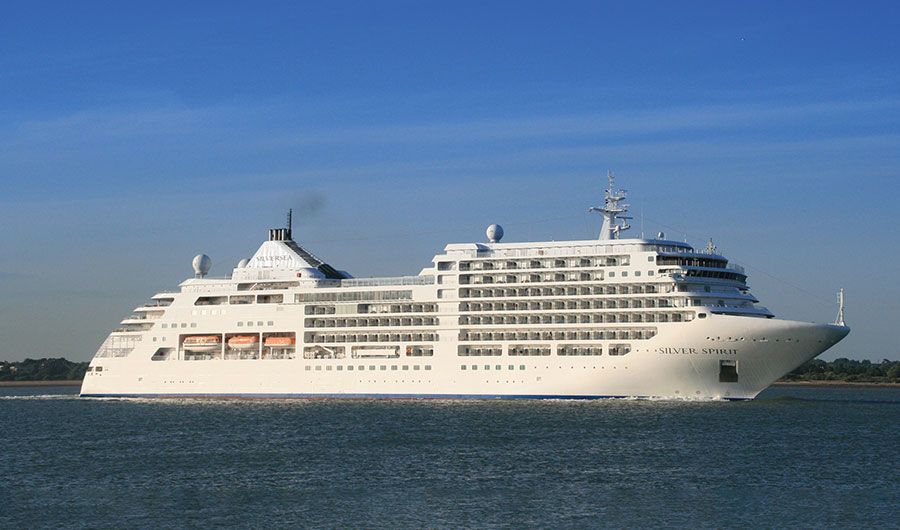 Silversea's luxury cruise ship, Silver Spirit, blends top notch facilities with eight desirable dining venues and polished entertainment, providing a truly superior way to cruise. While on board you could discover exquisite dishes bursting with Asian essence at Indochine, meet new friends at Dolce Vita, or unwind in the Zagara Spa. You'll find personalised service and gracious hospitality, included in your all-inclusive luxury cruise.
Stretch out with the largest suites in the Silversea fleet and enjoy a lively, convivial atmosphere that caters to cosmopolitan travellers. And with an enviable staff-to-guest ratio, your every whim will be catered to during your unforgettable cruise.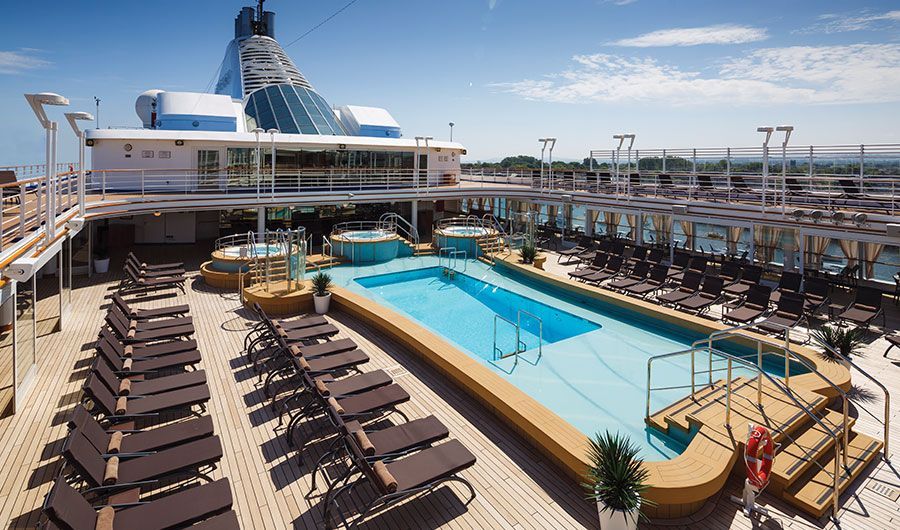 Zagara Spa
Relax your body and mind in this soothing sanctuary with saunas, steam rooms and a wide range of invigorating therapies.
Venetian Lounge
Enjoy full-scale production shows and classical soloists, as well as cultural entertainment and feature films.
Panorama Lounge
Sip a cocktail while taking in panoramic views of the sunset as a pianist plays just the right notes to take you from day to night.