Epic Asia Explorer: Ancient China & Icons of India
Includes an All-Inclusive Silversea Cruise from Shanghai to Singapore
Price Reductions: Save up to £1,000 per couple | Fully Escorted Tours of China and India
28 nights | 18 Feb 2021
Epic Asia Explorer: Ancient China & Icons of India
Includes an All-Inclusive Silversea Cruise from Shanghai to Singapore
Price Reductions: Save up to £1,000 per couple | Fully Escorted Tours of China and India
28 nights | 18 Feb 2021
Epic Asia Explorer: Ancient China & Icons of India
Includes an All-Inclusive Silversea Cruise from Shanghai to Singapore
Price Reductions: Save up to £1,000 per couple | Fully Escorted Tours of China and India
28 nights | 18 Feb 2021
Get The Full Experience...
From China's ancient past to India's cultural shores, discover modern wonders of the world during two fully escorted tours.
Begin this fantastic holiday in Beijing and watch the snaking mass of the Great Wall of China escape over the horizon during your first escorted tour. After a walk in Tiananmen Square, marvel at the crimson glory of the Forbidden City, a complex that has withstood the test of time and 200 earthquakes. Taking the fast train to Xi'an, walk amongst the Terracotta Army, a legion of thousands of warriors charged with protecting the first emperor of China in the afterlife. After a luxurious cruise on board Silver Spirit, you'll begin your Golden Triangle tour in Delhi. Find bustling bazaars and historic highlights before heading to Agra where you'll stand in the shade of the Taj Mahal, one of the most iconic buildings in the world. To round off your epic India discovery, you'll visit the 'Pink City' of Jaipur where you could trace your hand over the Hawa Mahal's honeycombed screen before exploring the resplendent Amber Fort.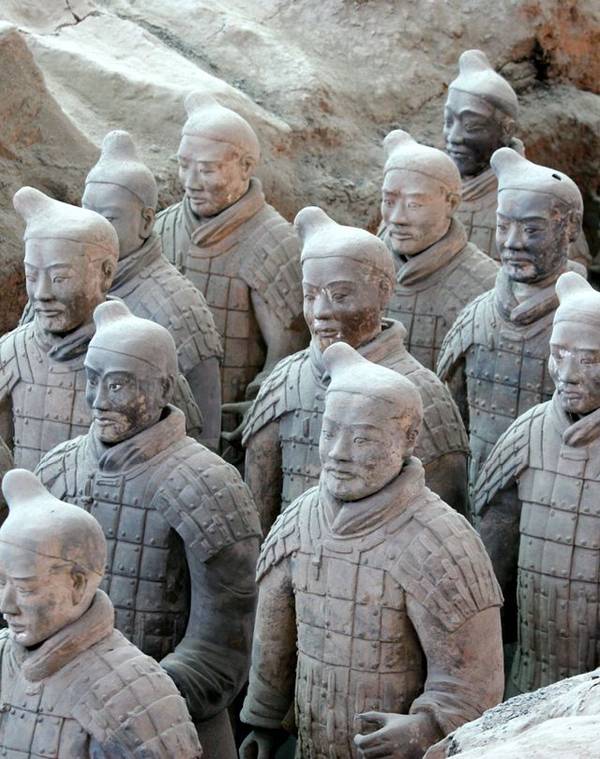 Package Includes
3 night five-star hotel stay in Beijing with a fully escorted tour of the Great Wall of China, Temple of Heaven, Forbidden City and Tiananmen Square
2 night five-star hotel stay in Xi'an with a fully escorted tour of the Terracotta Army
17 night all-inclusive luxury cruise on board Silver Spirit
Pre-paid gratuities and complimentary WI-FI on board
In-suite butler service and fully stocked fridge
All-inclusive alcoholic and non-alcoholic beverages including fine wines and premium spirits whilst on board
Overnight stays in port in Shanghai and Halong Bay
2 nights in port in Ho Chi Minh City
3 night five-star hotel stay in Delhi with a fully escorted tour of Jama Masjid Mosque, Raj Ghat, Humayun's Tomb, Qutub Minar and more
1 night five-star hotel stay in Agra with a fully escorted tour of the Taj Mahal, Agra Fort and Fatehpur Sikri
2 night five-star hotel stay in Jaipur with a fully escorted tour of Amber Fort, Hawa Mahal, the City Palace, Jantar Mantar Observatory and more
All hotel stays include breakfast
All transfers
All flights (London departure - regional flights available)
ATOL protected
Flight from
Other regional airports may be available*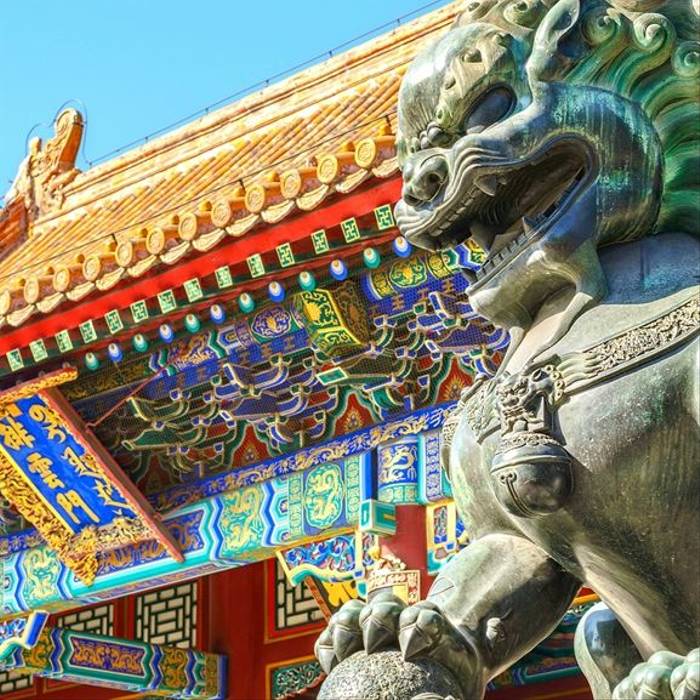 Fly to China's capital, Beijing, the heart and soul of Chinese politics, culture and economic development. In this huge metropolis, you'll discover ancient wonders such as the Great Wall and incomparable imperial palaces and temples, as well as modern Beijing's growing confidence as a global dynamo.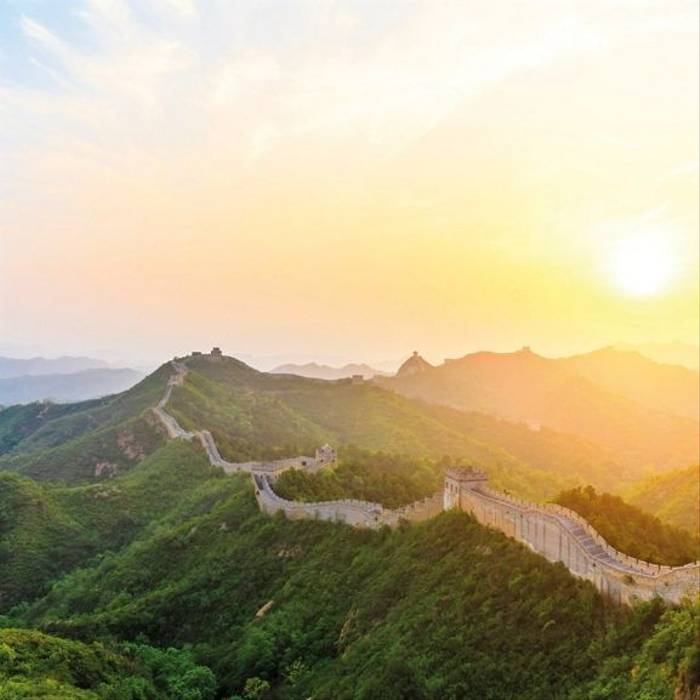 Beijing
- Hotel Stay and Tour
A highlight of your tour will be a visit to the Great Wall of China, the longest wall in the world that bends and twists over hills and valleys like a giant dragon fiercely guarding its borders. Then, in the afternoon you'll visit the Summer Palace, once an iconic lakeside retreat for royalty.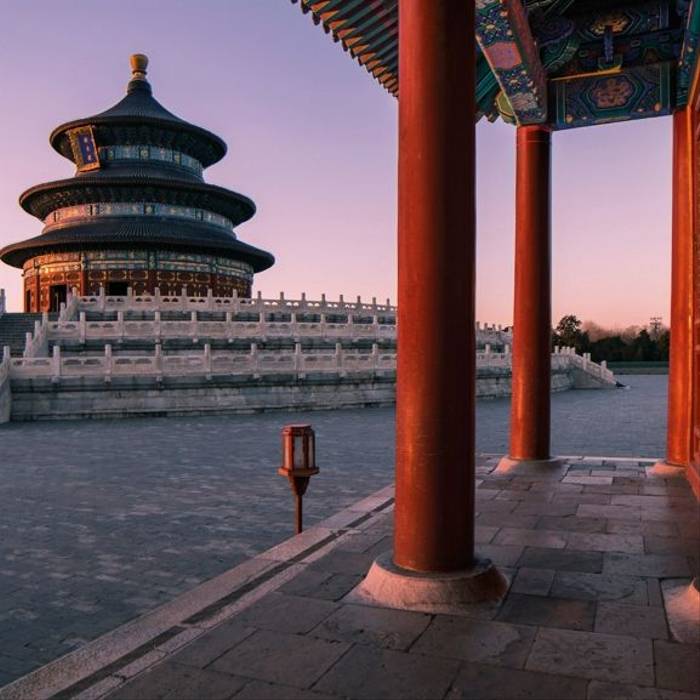 Beijing
- Hotel Stay and Tour
Today you'll visit other famous sites in Beijing. The magnificent Temple of Heaven with its symbolic representations of earth and heaven, together with the scarlet-walled Forbidden City, home to imperial rulers and their concubines, reveal secrets about ancient Chinese civilisations. You'll also visit the remarkable Tiananmen Square that celebrates modern heroes of the People's Republic.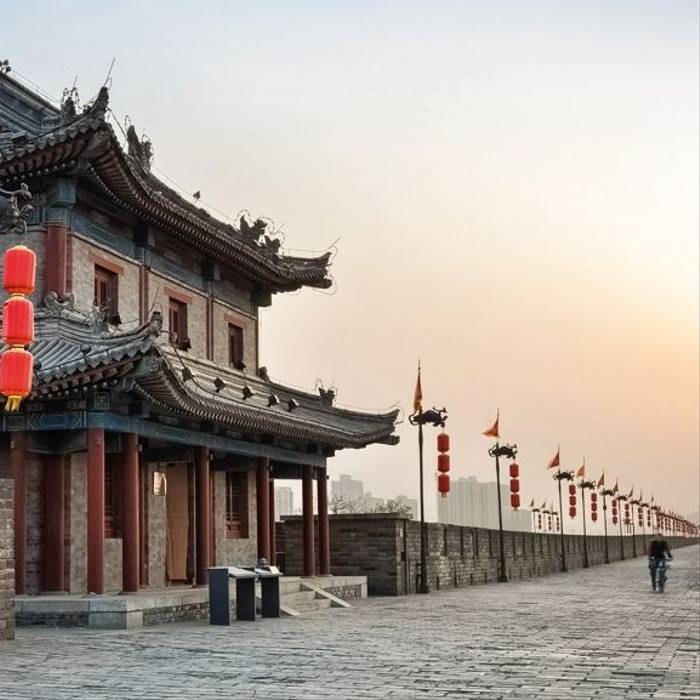 Xi'an
- Hotel Stay and Tour
Next you'll whizz to Xi'an by fast train. The seat of power of Chinese dynasties and the last stop for those following the enigmatic Silk Road, Xi'an is rich in historical heritage and it's here you'll see the world-famous Terracotta Army.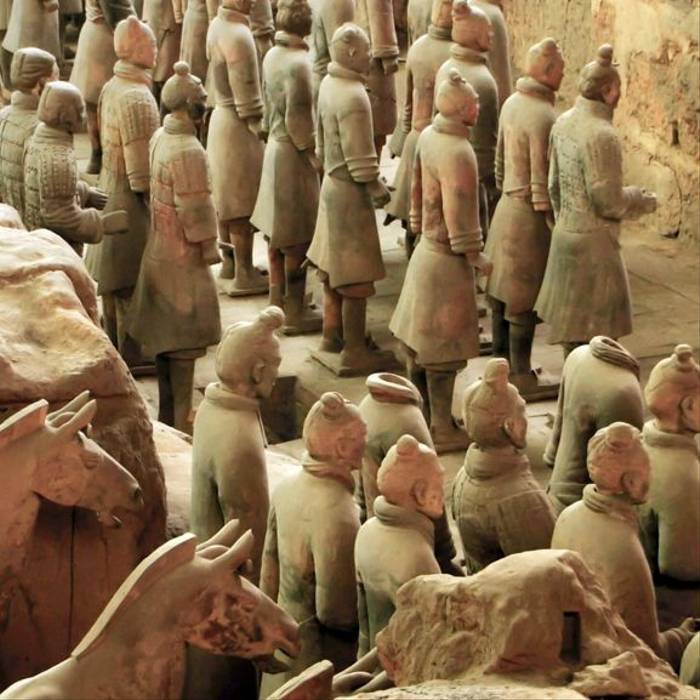 Xi'an
- Hotel Stay and Tour
Today you'll visit one of the greatest archaeological sites in the world, the Terracotta Army. These life-sized grey warriors were created by Qin Shi Huang to protect him in the afterlife. While their imposing formations are eerie, the individual warriors come alive through meticulously detailed expressions, hairstyles and clothes.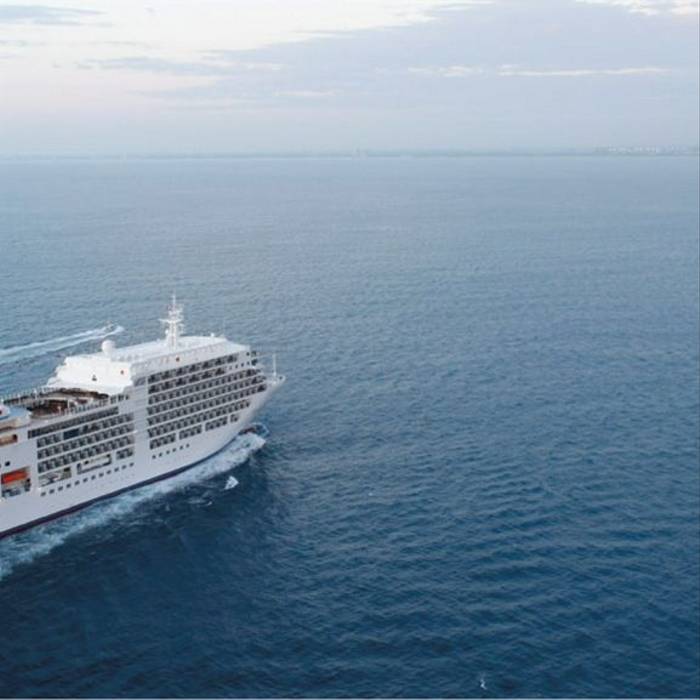 Shanghai
- Embark Silver Spirit
Today you'll fly to Shanghai and embark the all-new Silver Spirit. Completely refurbished to create extra space and exciting new features, Silver Spirit offers an even more luxurious experience at sea. Now with eight superb dining options, an improved health and fitness centre, a larger pool deck, together with Silversea's world-famous standards of service, you're guaranteed the cruise of a lifetime on Silver Spirit.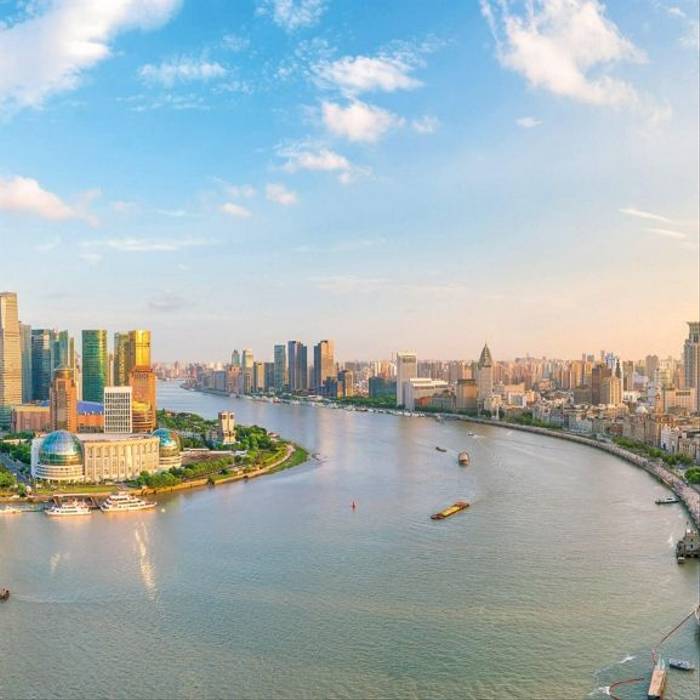 During your overnight stay on board the ship you'll get to discover more of Shanghai's highlights. Home to both modernity and history alike, this is a city with many facets to explore. After a trip up to the highest observation deck in the world in Shanghai Tower, you could then delve down the narrow streets of the Old City to tranquil gardens where serene ponds reflect traditional Chinese architecture.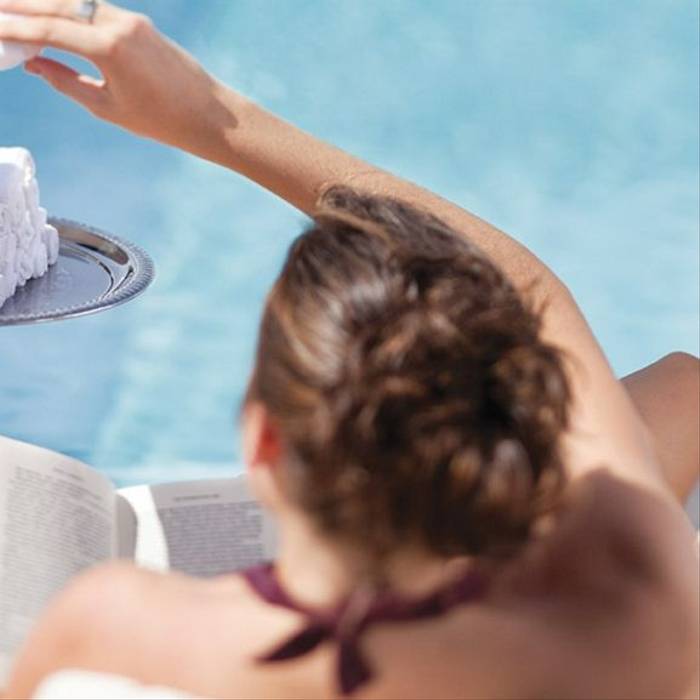 During these couple of days at sea you'll have plenty of opportunity to explore all that Silver Spirit has to offer. Relax on a lounger by the pool or admire the view from the whirlpool as the attentive staff bring you your favourite drink. Later enjoy an expertly-made cocktail and share stories with your fellow travellers in Dolce Vita.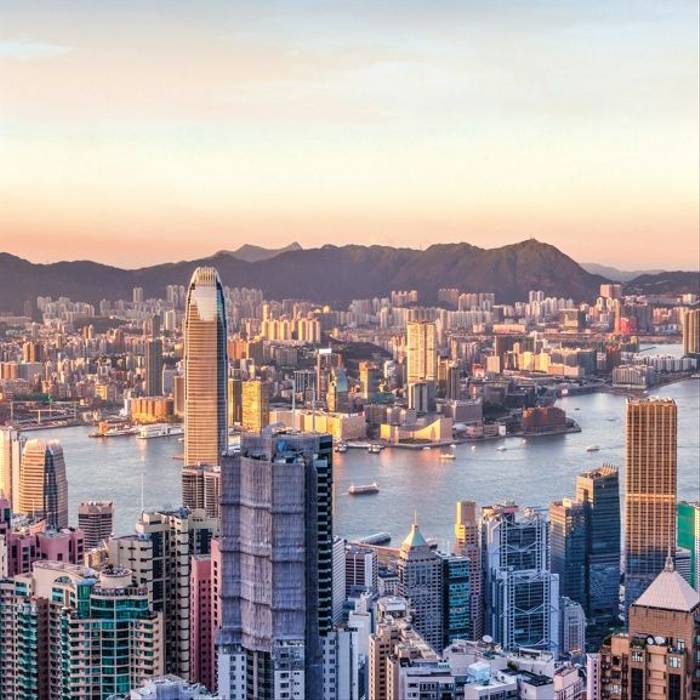 Today you'll visit Hong Kong, the perfect base to explore some of its hidden gems in the countryside. Discover Sai Kung where after a scenic boat trip and relax on its sprawling beaches. Walking down Seafood Street, witness fishermen selling their wares from their boats before sampling sizzling treats in the delicious seafood restaurants.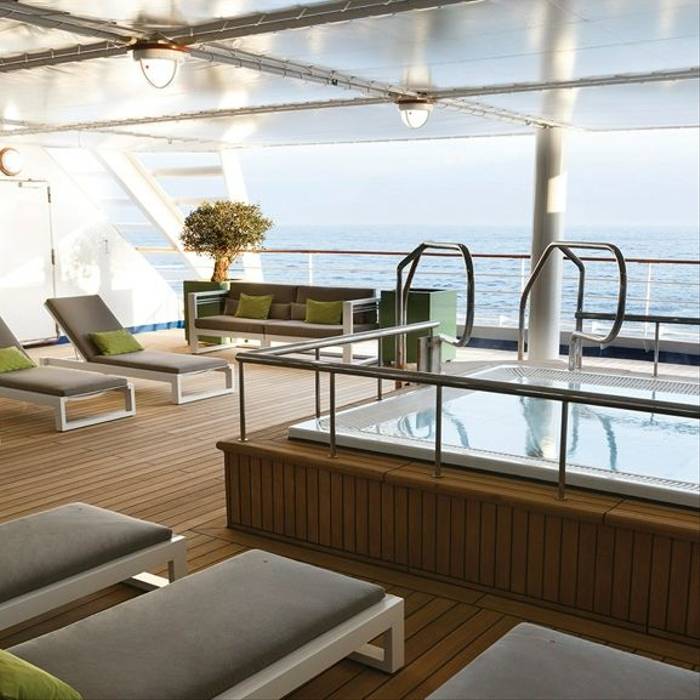 Whether you take coffee amongst the art installations in the arts café, work out in the fitness centre or relax in the Zagara Spa, you will be treated to one of the finest cruising experiences available on board Silver Spirit. Enjoy first class dining with exceptional wines and relax in what is possibly the best place between sea and sky.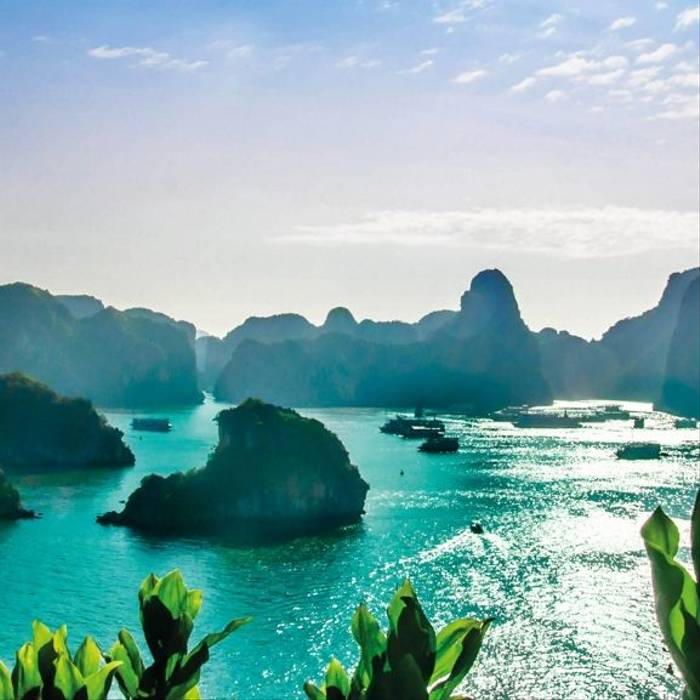 Emerald limestone towers and jade waters will greet you as you visit Halong Bay today. A UNESCO World Heritage Site, get lost in the spectacular scenery that exists here. You could head on a junk boat to explore more of its secluded bays, secret grottos and small shores then enjoy a sunset dinner, watching the water light up like fireflies dancing on the surface.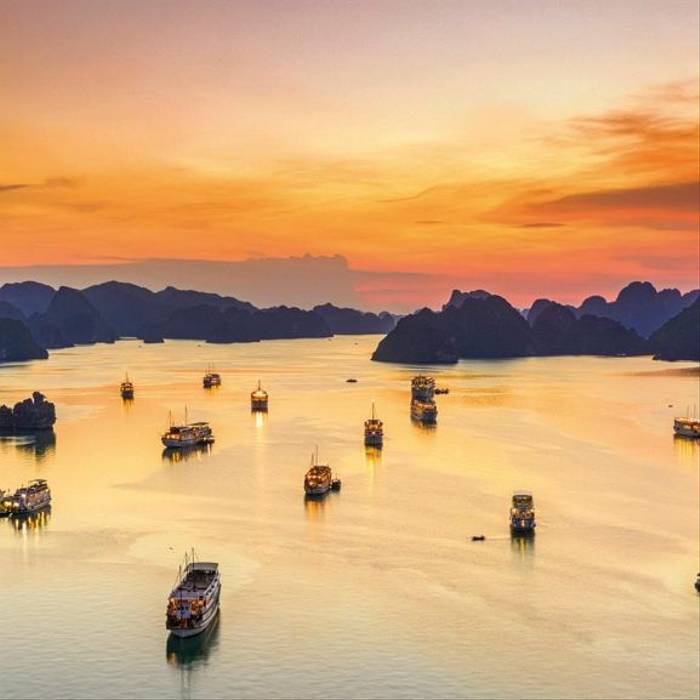 With your overnight stay in this bay, you could learn more about its folklore. Believed to be created from dragons breathing precious emeralds and jade over invaders, the dragons then lay in this bay to protect the Vietnamese people, creating the jagged mountain range. In its embrace, 1000 people have made this place their home on their fishing boats, so you could head out on a tender to one of these floating villages where you could try freshly caught fish.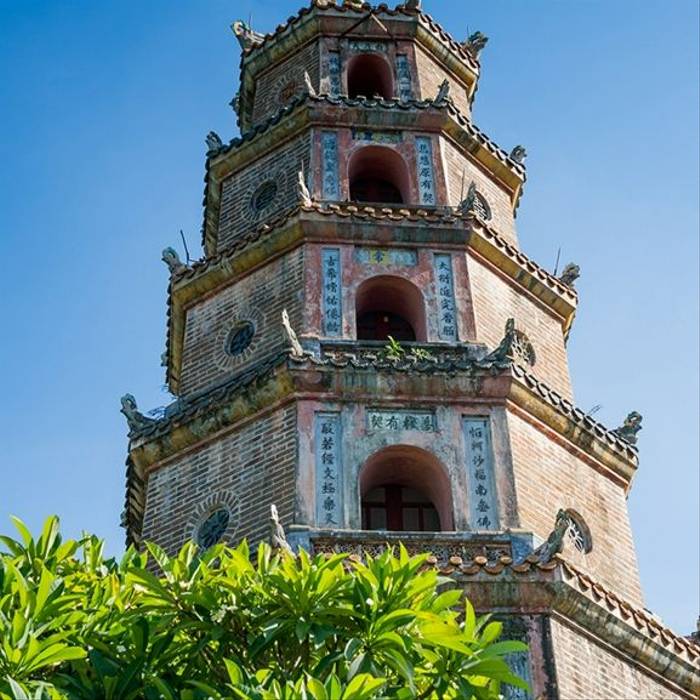 Today you'll dock in Chan May which is on the doorstep of two incredible destinations, Hue and Da Nang. In Hue, find relics of imperial Vietnam dotting the scenery, walk within ancient temple complexes and enjoy the view from Thien Mu Pagoda that overlooks the Song Huong or 'Perfume River'. Alternatively, you could check out Da Nang, the home of golden beaches and Marble Mountains which in turn hide limestone caves and Buddhist shrines.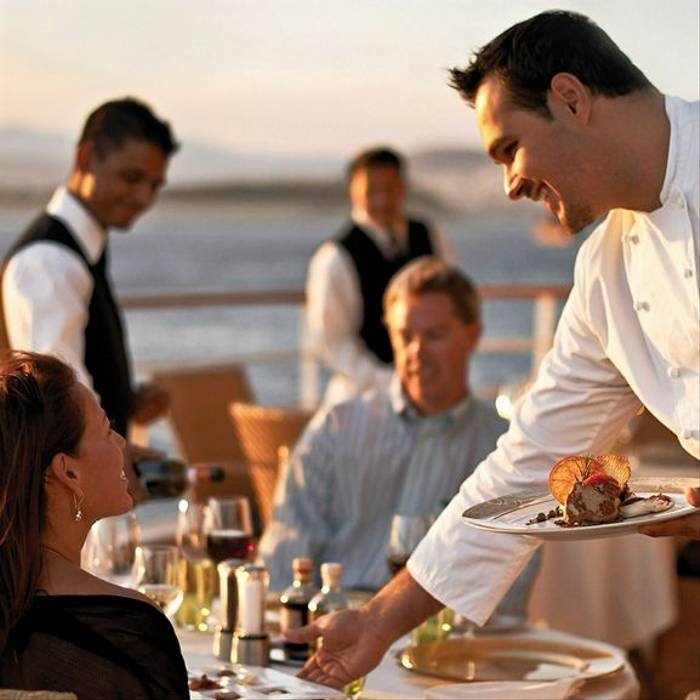 If you're looking for a quiet night in with your loved one, you could head to Silver Note where you can share delicious tapas while listening to the live pianist play classic jazz and blues. For an after-dinner tipple, head to Connoisseur's Corner where you can sip high-end cognac or whisky in an atmospheric setting.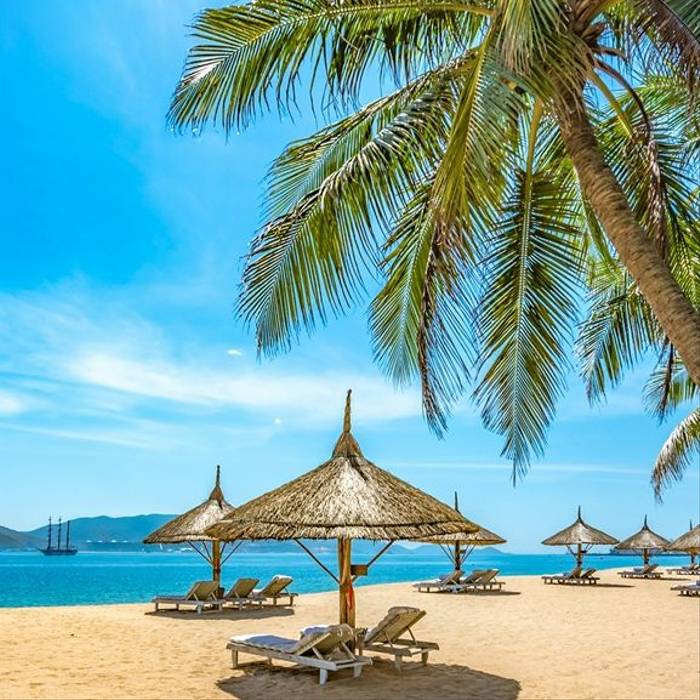 Gifted with turquoise waters, vibrant diving spots and sandy beaches, Nha Trang offers the epitome of rest and relaxation. After soaking up some rays on the soft sand, you could cool off by diving beneath the crystal-clear sea and discover a vibrant kaleidoscopic underwater wonderland complete with colourful coral and shimmering shoals of fish.
Arriving in this historic capital, you'll have two nights on board the ship to explore this incredible city. Narrow alleyways twist through Ho Chi Minh City where both French colonial buildings and multi-tiered pagodas freckle this urban landscape. Head to one of its bustling markets to sample a Bánh Mì – a Vietnamese sandwich in a crusty baguette with succulent meat, pickled vegetables and paté – then walk to the stunning cathedral, complete with an imported red brick façade and two bell towers.
Lacing its eclectic history into a rich tapestry, Ho Chi Minh City is a treasure trove to explore. You could head out to the Chu Chi tunnels, a labyrinthine network of underground passageways that were paramount to the Viet Cong's success in the Vietnam War. Later you could sit in a café, sipping a Vietnamese coffee that is more of a dessert than a beverage as it is created with condensed milk mixed in the strong, aromatic brew.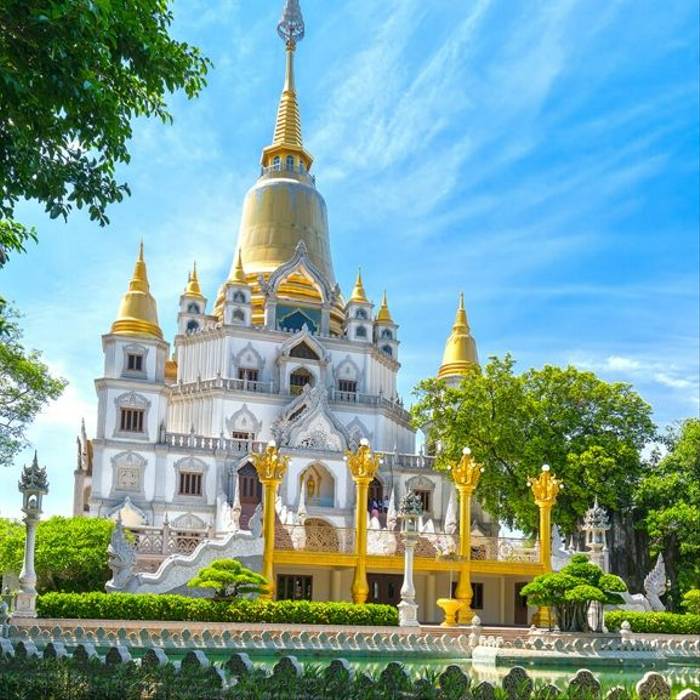 For a taste of serenity, you could discover one of Ho Chi Minh City's many pagodas and temples. Walk to Thien Hau Temple to uncover a Chinese-style 19th century temple, complete with crimson and golden pillars, or stroll within the Jade Emperor Pagoda, a Taoist and Buddhist place of worship where, in the central pond, tortoises swim in the waters.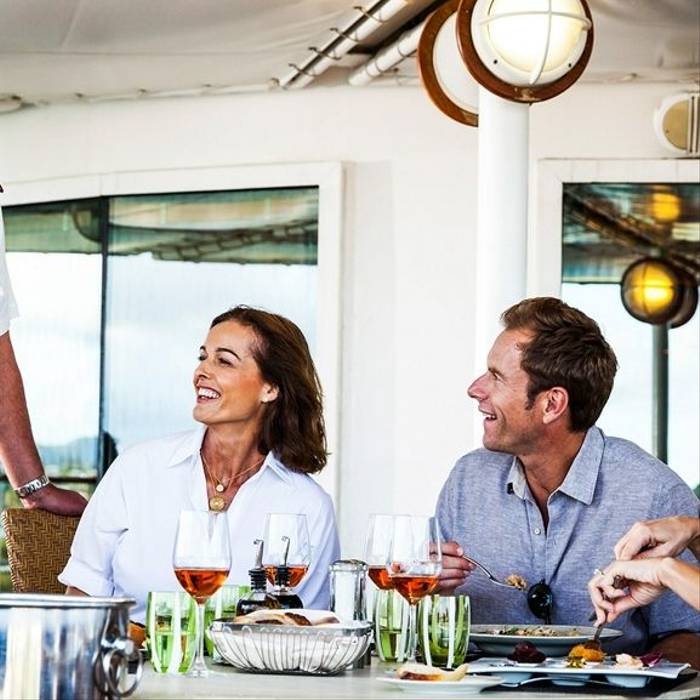 Dining on board Silver Spirit is of the finest luxurious standard. Enjoy the theatre of cookery at Seishin, a Japanese restaurant where chefs perform their arts at "La Table du Chef" the centre stage cooking area; dine on the freshest pizza in Spaccanapoli and relish in the Italian lust for life and indeed food!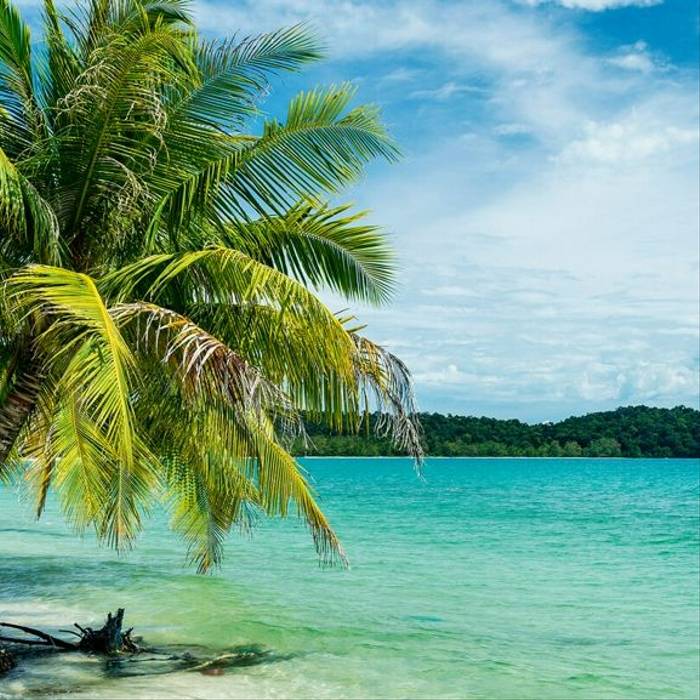 Sihanoukville is one of Cambodia's top beach destinations and it isn't hard to understand why. Blessed with white sand beaches and lush jungles, this destination gives you a chance to either explore the nearby fertile national park or float in warm turquoise waters – it is completely up to you.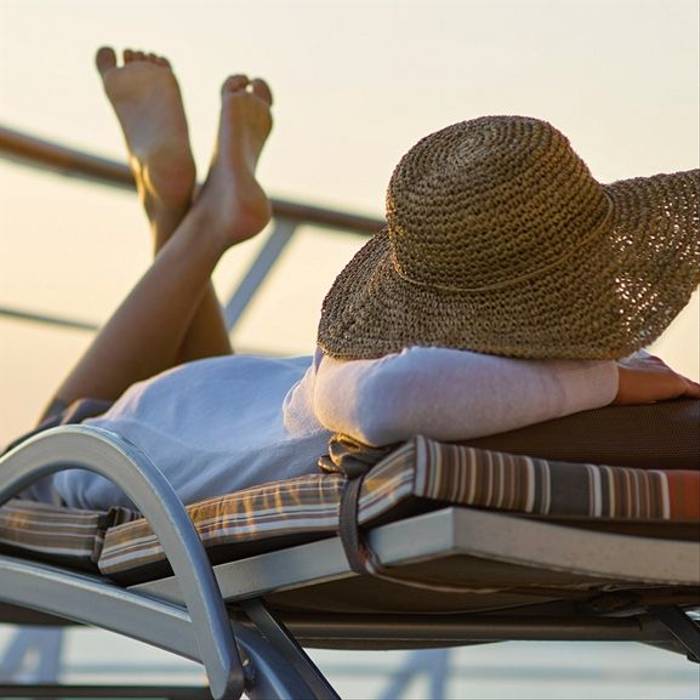 Take the opportunity to unwind and pamper yourself at the Zagara Spa during your final day at sea. With sweeping views from the floor-to-ceiling windows, nine treatment rooms, an acupuncture suite and outdoor whirlpool, you can enjoy pampering treatments including facials, body wraps and massages.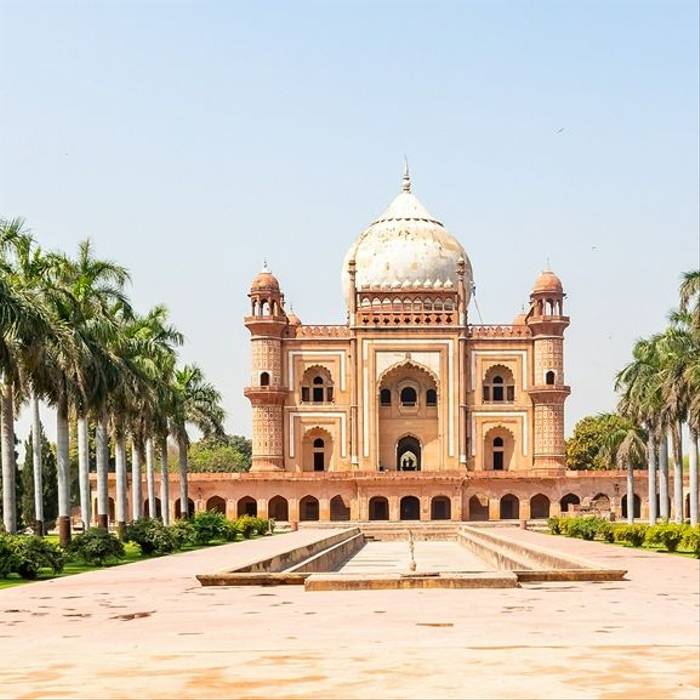 Singapore
- Disembark Silver Spirit and Delhi Hotel Stay
Today you'll disembark Silver Spirit and fly to Delhi, home of out-out-of-this world architecture, beauty and culture. Sample sinus-sizzling curries, get lost down switchback alleyways and peruse one of its many bazaars and haggle for a deal. If you want to go for a spot of shopping for an original gift, head to Baba Kharak Singh Marg where you can find a variety of traditional Indian craftsmanship in one of its emporiums.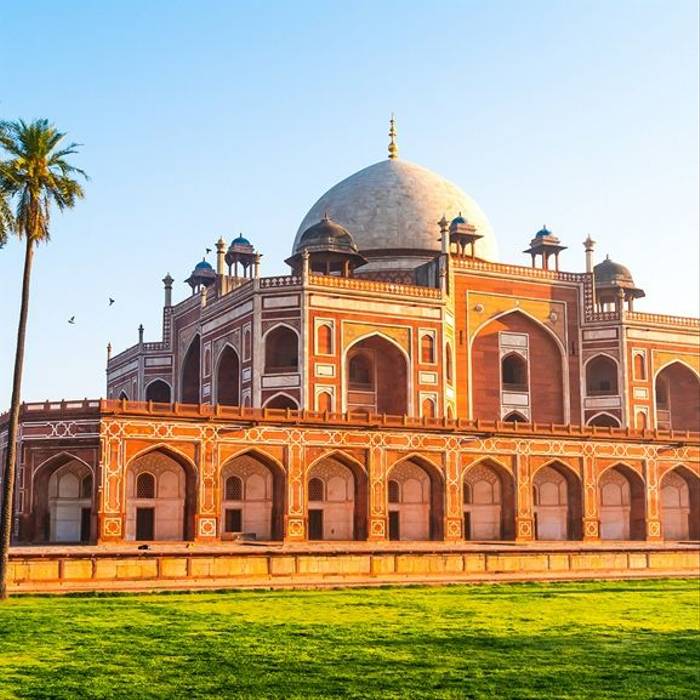 Delhi
- Hotel Stay and Tour
Begin your Golden Triangle discovery in Old Delhi where you'll enjoy a sightseeing tour of Raj Ghat, the memorial to Mahatma Gandhi, and the Jama Masjid mosque, built by the same Mughal emperor that commissioned the Taj Mahal. You'll also see the Red Fort, the site of many battles over the centuries, and where the Indian prime minister makes an annual Independence Day speech to the nation. This martial structure looks as robust and imposing today as when it was built.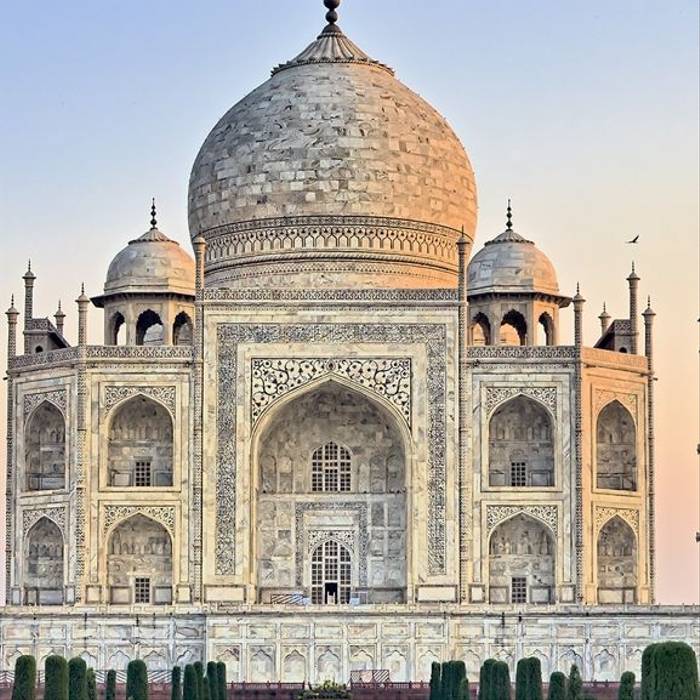 Agra
- Hotel Stay and Tour
Prepare yourself for the one of the greatest love letters in the world – the Taj Mahal. Taking over twenty years to make, this mausoleum was dedicated to Emperor Shah Jahan's favourite wife who died in childbirth. Made of polished white marble and inlaid with a king's ransom of jewels, this monument's beauty continues to dazzle us today.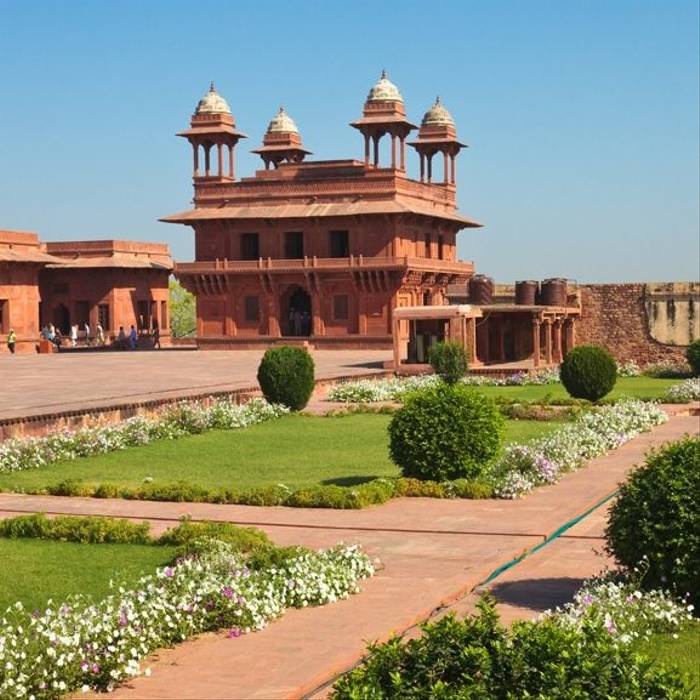 Jaipur
- Hotel Stay and Tour
On the way to Jaipur you'll stop off at Fatehpur Sikri, a deserted 16th century red sandstone city, the gateway of which is its famed domed archway, the Buland Darwaza. At the Rajasthan capital of Jaipur, known as the Pink City because of the colour scheme of many of its many historic buildings, you'll discover well-preserved architectural wonders that illustrate the vast wealth and power of the rajas that once ruled this enthralling corner of India.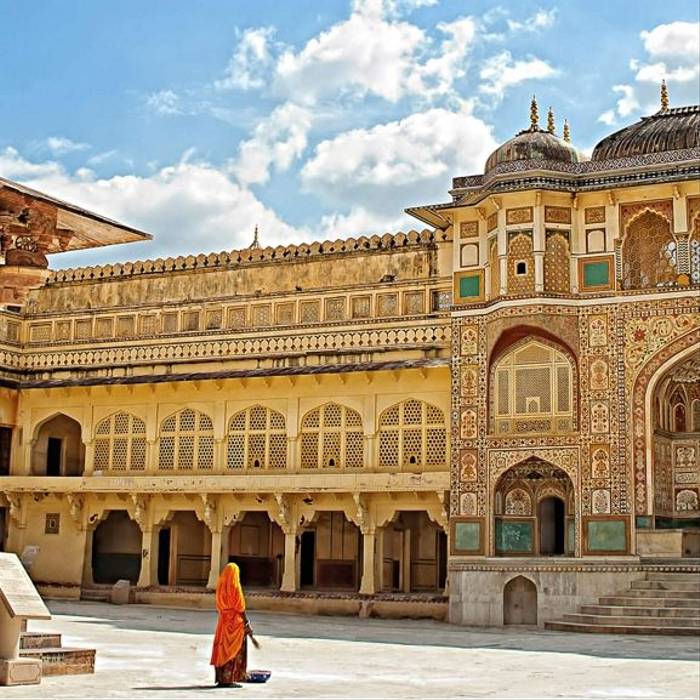 Jaipur
- Hotel Stay and Tour
It's not surprising that Jaipur regularly ranks among the top destinations in India. A must-see is the Hawa Mahal, or 'Palace of Winds', a five-storey building festooned with small enclosed balconies from where royal ladies would discreetly observe everyday life and festivals in the street below. Jaipur is also home to the sweeping Amber Fort which spans a hilltop overlooking the tranquil Maota Lake. Jantar Mantar, an astronomical observatory built in the 18th century, features the world's largest stone sundial.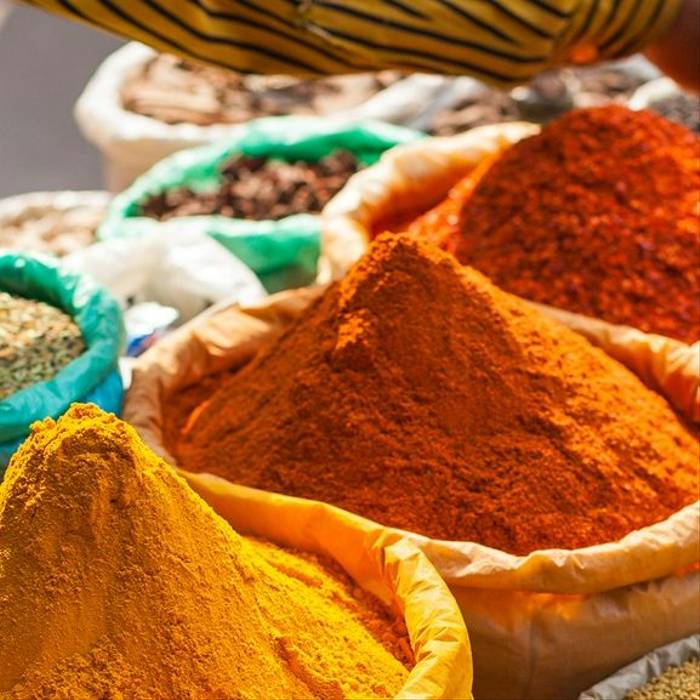 Today you'll return to Delhi for one final night before your flight home tomorrow.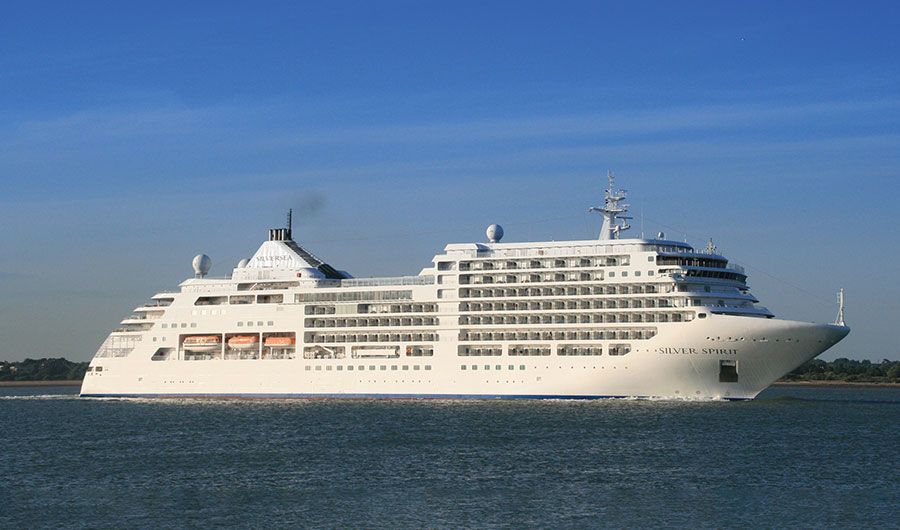 Silversea's luxury cruise ship, Silver Spirit, blends top notch facilities with eight desirable dining venues and polished entertainment, providing a truly superior way to cruise. While on board you could discover exquisite dishes bursting with Asian essence at Indochine, meet new friends at Dolce Vita, or unwind in the Zagara Spa. You'll find personalised service and gracious hospitality, included in your all-inclusive luxury cruise.
Stretch out with the largest suites in the Silversea fleet and enjoy a lively, convivial atmosphere that caters to cosmopolitan travellers. And with an enviable staff-to-guest ratio, your every whim will be catered to during your unforgettable cruise.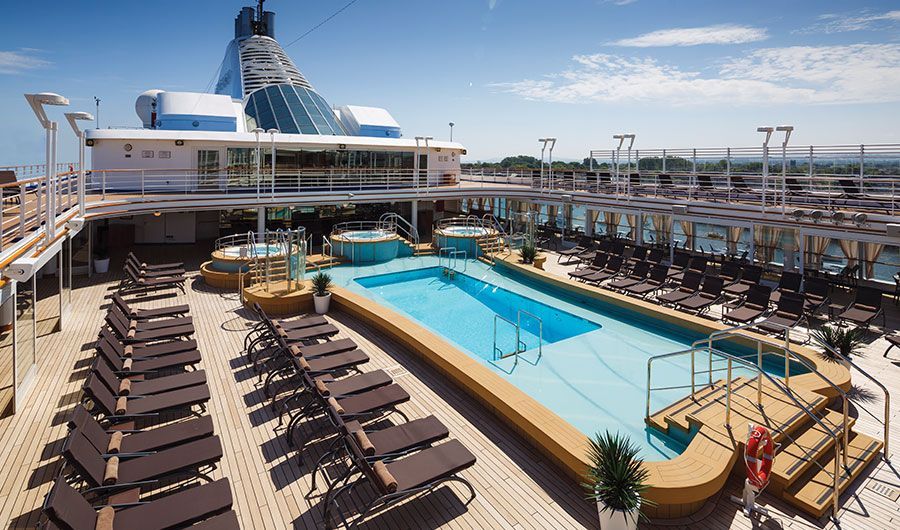 Zagara Spa
Relax your body and mind in this soothing sanctuary with saunas, steam rooms and a wide range of invigorating therapies.
Venetian Lounge
Enjoy full-scale production shows and classical soloists, as well as cultural entertainment and feature films.
Panorama Lounge
Sip a cocktail while taking in panoramic views of the sunset as a pianist plays just the right notes to take you from day to night.