Highlights of Africa: Luxury Blue Train & Victoria Falls Discovery
Includes an All-Inclusive Ultra-Luxury Regent Cruise of the South African Coast
All-Inclusive Luxury Rail Journey | Trio of Victoria Falls Tours
25 nights | 12 Nov 2021
Highlights of Africa: Luxury Blue Train & Victoria Falls Discovery
Includes an All-Inclusive Ultra-Luxury Regent Cruise of the South African Coast
All-Inclusive Luxury Rail Journey | Trio of Victoria Falls Tours
25 nights | 12 Nov 2021
Highlights of Africa: Luxury Blue Train & Victoria Falls Discovery
Includes an All-Inclusive Ultra-Luxury Regent Cruise of the South African Coast
All-Inclusive Luxury Rail Journey | Trio of Victoria Falls Tours
25 nights | 12 Nov 2021
Get The Full Experience...
Embrace the magic of Africa during this adventure of a lifetime where you'll explore the majesty of Victoria Falls, relish an all-inclusive journey on board one of the world's most famous trains, enjoy opulent hotel stays and cruise in 6-star ultra-luxury on board Seven Seas Voyager®.
Begin your holiday with a hotel stay in Johannesburg where you'll be able to unwind in your hotel's sumptuous surroundings before transferring to Victoria Falls. Here you'll enjoy a memorable hotel stay paired with a fully-escorted walking tour of the Falls, opulent dining on-board the Royal Livingstone Express steam train and a relaxing river safari upon the Lady Livingstone. Next, you'll embark on a lavish Blue Train experience. This luxury, all-inclusive locomotive journey embodies style, class and elegance; from your indulgent suite, to the Cordon Bleu-style dining using the finest, local ingredients. You'll also enjoy a stop at Kimberley with a chance to explore the Open Mine Museum, before reaching Cape Town. The final part of your African highlights holiday takes you around the captivating treasures of South Africa's coastline on board the ultra-luxury Seven Seas Voyager®.
Package Includes
1 night five-star hotel stay in Johannesburg at the Peermont D'oreale Grande
3 night five-star stay in Victoria Falls at the Royal Livingstone Hotel
Fully escorted walking tour of Victoria Falls
Fully escorted Lady Livingstone river safari
Royal Livingstone Express train journey including a five-course dinner and drinks
1 night five-star stay at the Sheraton Pretoria Hotel
2 night all-inclusive luxury Blue Train journey from Pretoria to Cape Town with an off train excursion
2 night five-star hotel stay in Cape Town at The Table Bay
16 night all-inclusive ultra-luxury cruise on board Seven Seas Voyager®

All-suite, all-balcony ship with only 700 guests on board
FREE unlimited shore excursions
FREE pre-paid gratuities
FREE unlimited beverages
FREE open bars and lounges plus in-suite mini-bar replenished daily
FREE speciality restaurants
FREE unlimited WI-FI


Overnight stays in port in Walvis Bay, Durban and Richards Bay

All hotel stays include breakfast
All transfers
All flights (London departure - regional flights available)
ATOL protected
Flight from
Other regional airports may be available*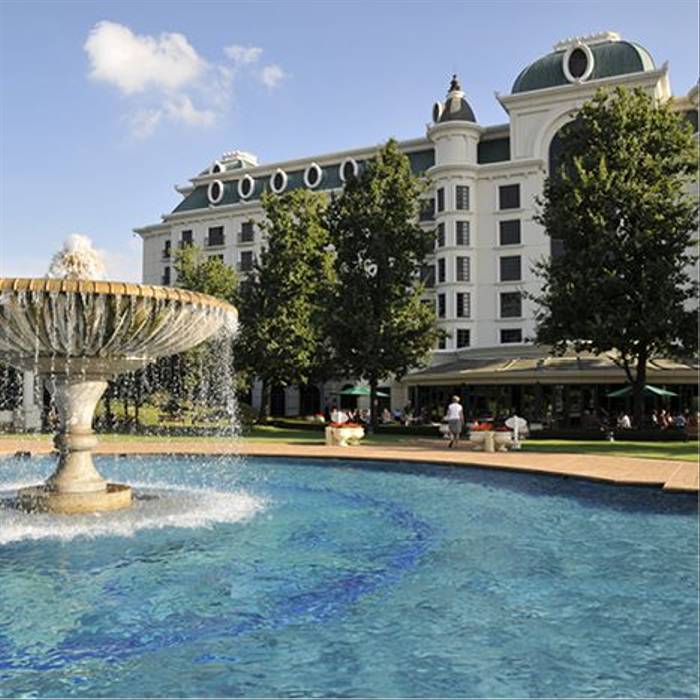 Johannesburg
- Hotel Stay
Begin your fantastic trip with an overnight stay in Johannesburg at the Hotel Peermont D'oreale Grande. Enveloped in luxury and coupled with state-of-the-art facilities, it's a perfect choice for guests looking for comfort and indulgence. Enjoy delicious food at the elegant Aurelia's restaurant, rejuvenate in the spa or simply sip on a delectable cocktail as you toast to your adventure ahead.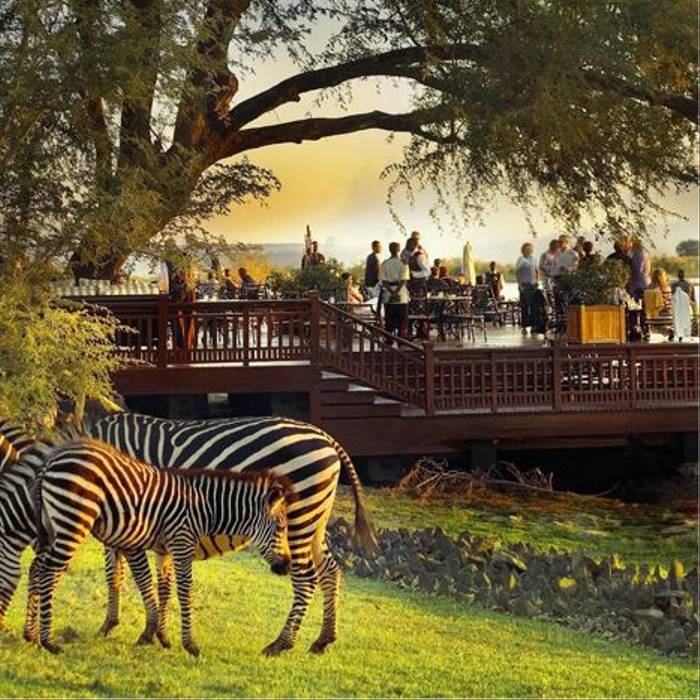 Victoria Falls
- Hotel Stay
At Victoria Falls, you'll check in at the phenomenal Royal Livingstone Hotel. Based on the Zambian side of the Zambezi River, it's surrounded by breath-taking views of the savannah, mist from the falls only steps away and zebra grazing around the grounds. Unwind with a glass of bubbles on your veranda, indulge in a luxury spa therapy or take your book to some shade under the monkey trees.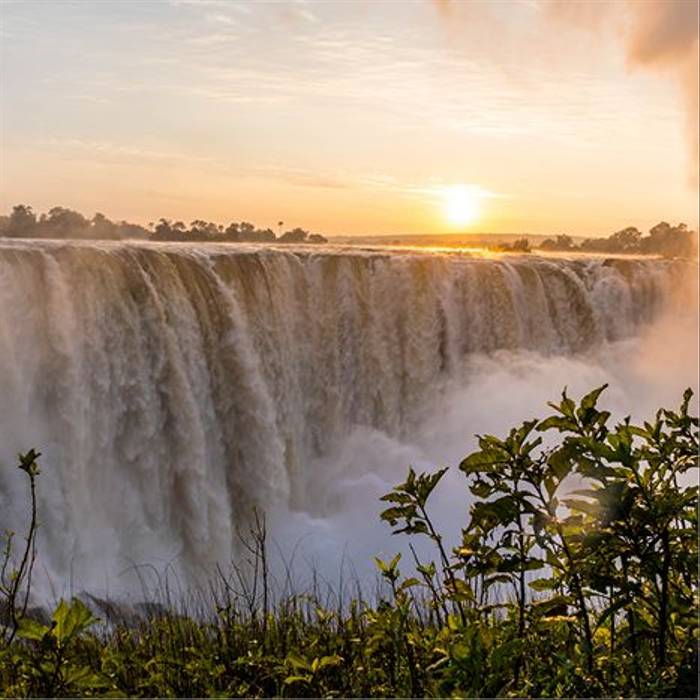 Victoria Falls
- Hotel Stay and Tour
Today you'll join a walking tour of Victoria Falls, the greatest curtain of falling water on earth. Walk amidst the lush rainforest, encountering increasingly spectacular views of the falls as it crashes over the cliff and plunges 108 metres into the whirlpool below. You'll then embark Lady Livingstone for a sunset cruise along the Zambezi River. On board, you'll be served a selection of cocktails and iced drinks alongside hot and cold snacks. The cruise meanders upstream along the length of Mosi-oa-Tunya National Park, treating you to views of the Zambezi River and the surrounding game reserve.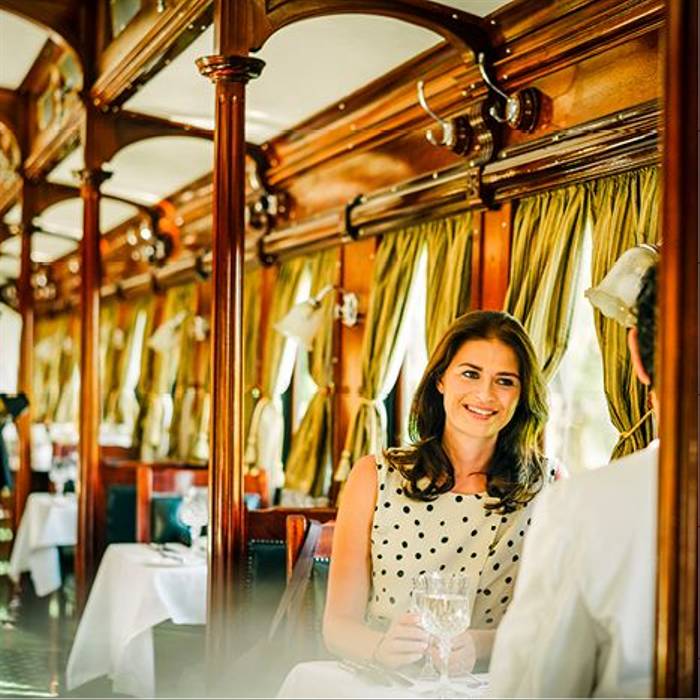 Victoria Falls
- Hotel Stay and Tour
Take a trip back in time as you board the elegant Royal Livingstone Express Train. Comprised of five carriages, shrouded in vintage luxury and opulence, you will travel along the Mulobezi railway line through the heart of the Zambezi River Valley. During the ride, you will indulge in a fabulous fine-dining experience while keeping an eye out for giraffes, zebras or white rhinos.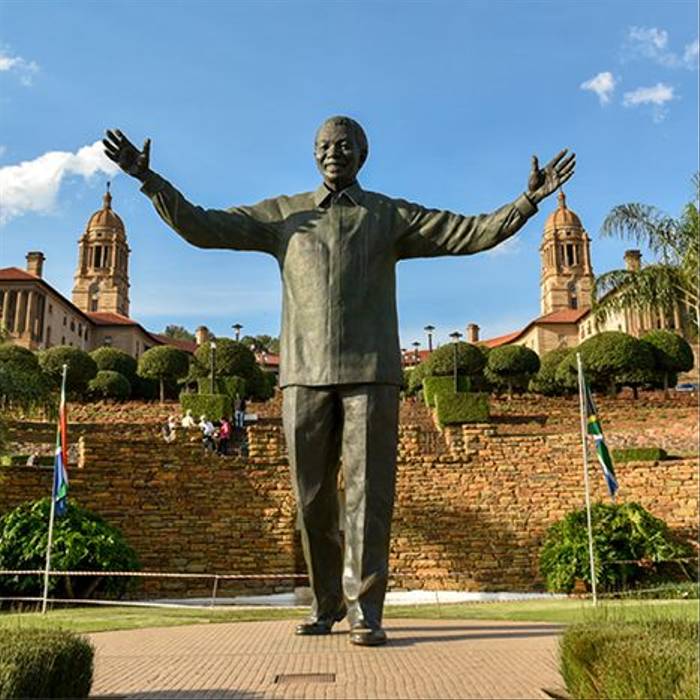 Following your Victoria Falls adventure, you'll fly back to Johannesburg and transfer to the Sheraton Pretoria Hotel for your overnight hotel stay. The hotel overlooks the phenomenal sights of the Union Buildings and its gardens, which you can enjoy from the terrace. Pay a visit to the bronze sculpture of Nelson Mandela; discover captivating works in the Pretoria Art Museum or head to the Rietvlei Nature Reserve and enjoy spotting some rhino as you tuck into afternoon tea in the tea rooms.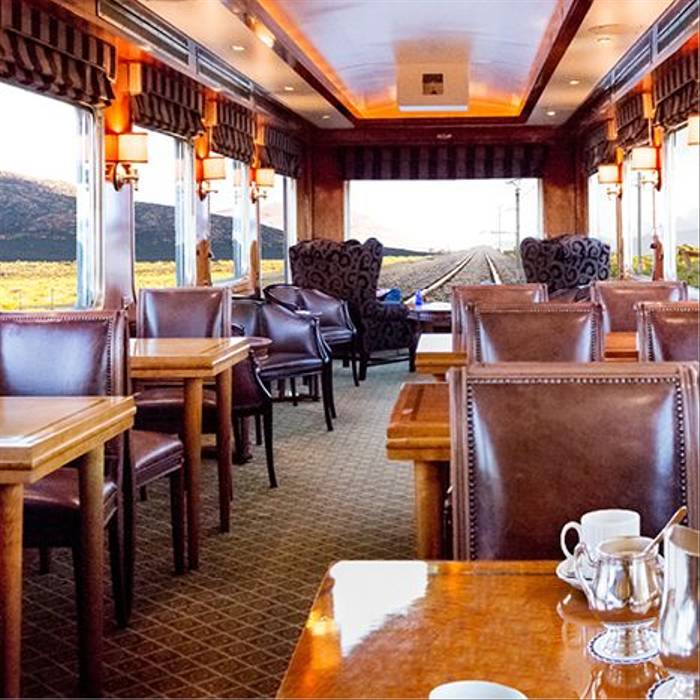 Pretoria
- Embark Blue Train
Following your overnight stay, you'll transfer to the train station to board the iconic Blue Train for a journey to remember to Cape Town. The route is a journey of nearly 1,000 miles and passes through some of the most diverse scenery on the African sub-continent. On board you'll relish in decadent surroundings of vintage wooden cabins, sumptuous furnishings and fine-dining using local ingredients served on delicate crystal or fine china.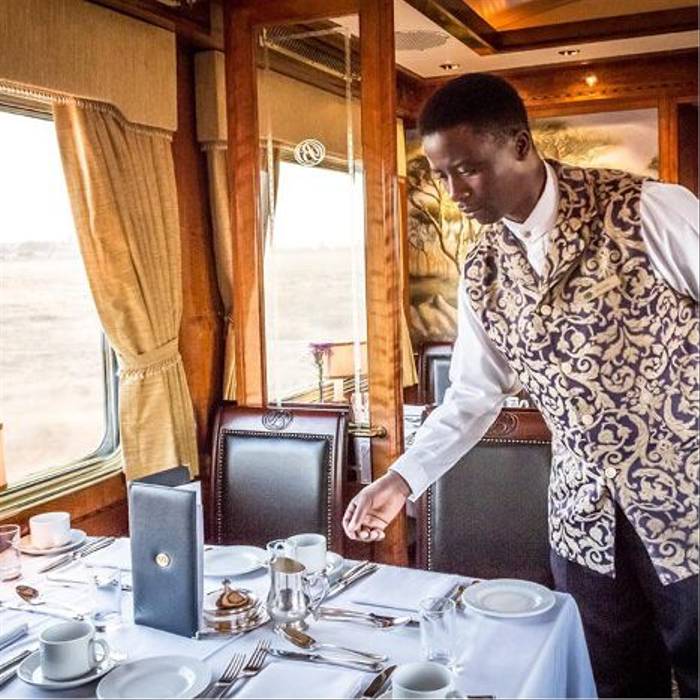 Fully rested, you'll arrive at Kimberley Station where you'll disembark for an excursion to the Open Mine Museum that's situated next to the world-renowned Big Hole. It tells the intriguing story of South Africa's diamond rush. Following the tour, you'll be greeted back at Kimberley Station with a glass of sherry; engraved with the Blue Train logo, a memento for you to keep.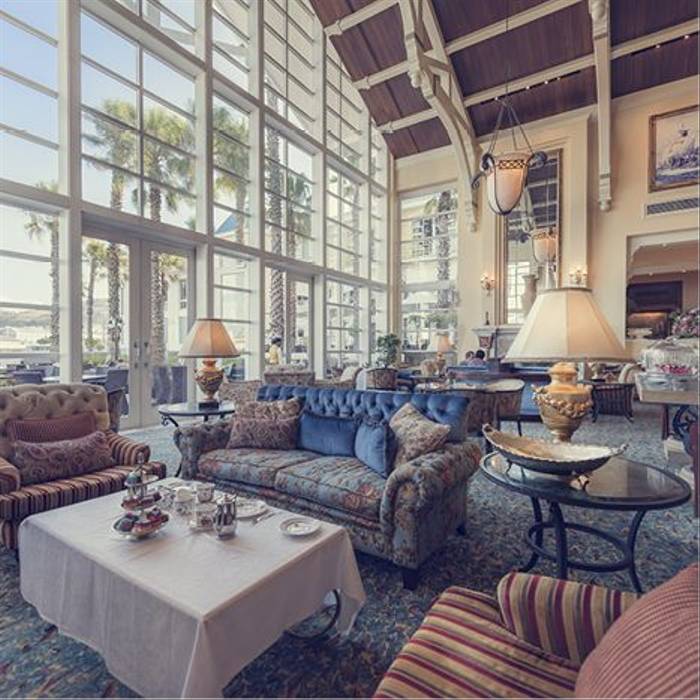 Cape Town
- Disembark Blue Train and Hotel Stay
Today you'll arrive in Cape Town where you'll relish an overnight stay at the opulent Table Bay Hotel. Standing magnificently on the Victoria and Alfred Waterfront, the working harbour, Table Mountain and the Atlantic Ocean all provide a picturesque backdrop to this five-star hotel. Conveniently close to Cape Town's centre and stunning array of tourist attractions; why not take a stroll and work up an appetite for lunch at Camissa Brasserie, the finest spot in the city.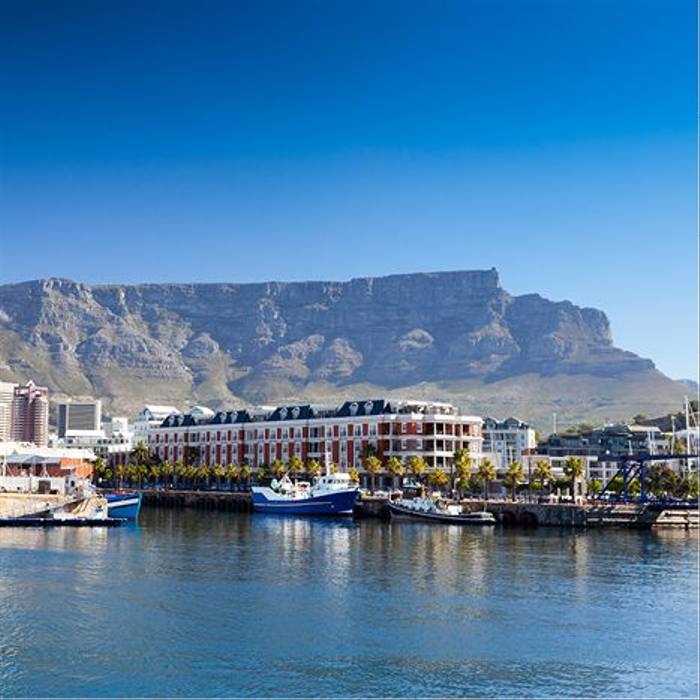 Another day is yours to discover the magic of Cape Town. For a real sense of the enticing city, hop on a cable car to Table Mountain's summit. From here you'll have panoramic views, with tempting trails leading off through the vegetation, begging to be explored. Or head down to the Watershed, a buttercup yellow building with near-endless souvenir ideas, from unique jewellery to guitars made from oil cans.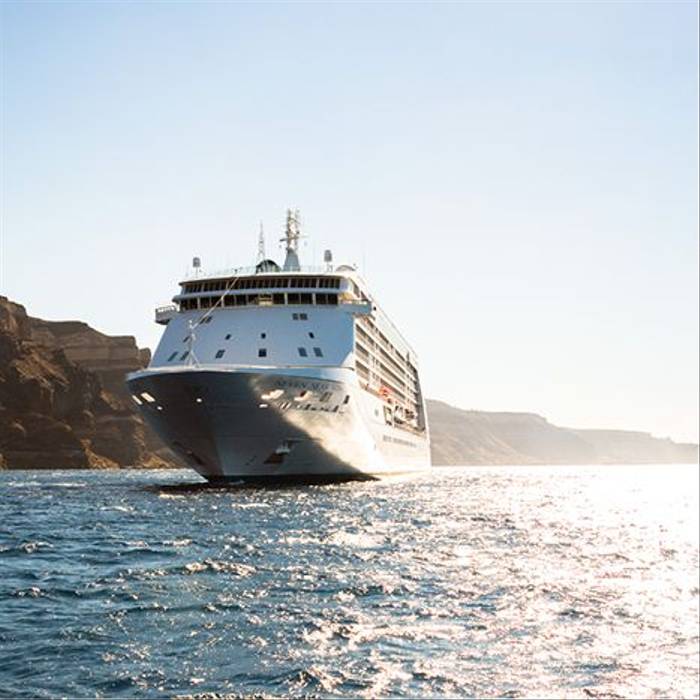 Cape Town
- Embark Seven Seas Voyager®
Embark Seven Seas Voyager® for your ultra-luxury 16-night cruise that takes in everything from historic port cities to glamorous harbours clustered with mega-yachts. You'll delight in the sublime comfort of this ship whose suites all boast sea views and marble bathrooms. There are also six superb restaurants to choose from, as well as a lavish spa, thought-provoking lectures and unrivalled attention to detail from its crew.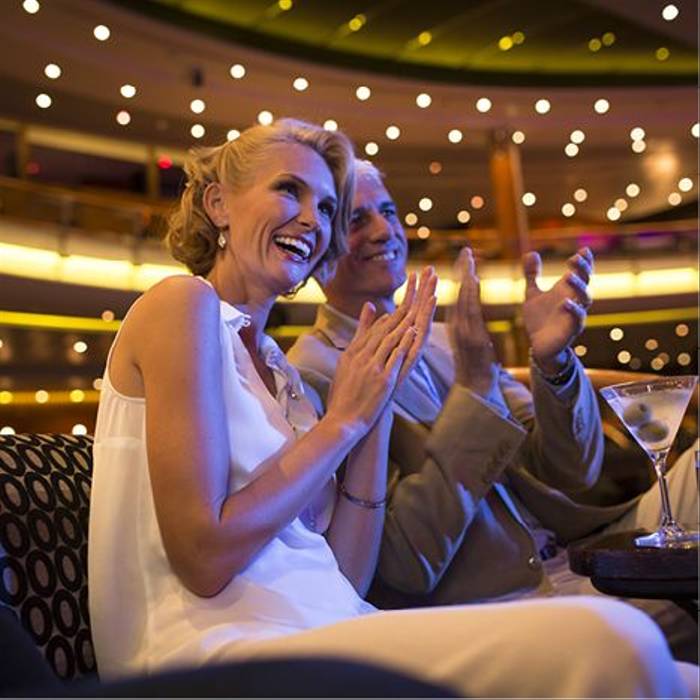 Your days at sea on board Seven Seas Voyager® can be as action-packed or as relaxed as you like – try your hand at bocce ball, practice a trick or two in the Card and Conference Room or curl up with a classic in the serene ambience of the library.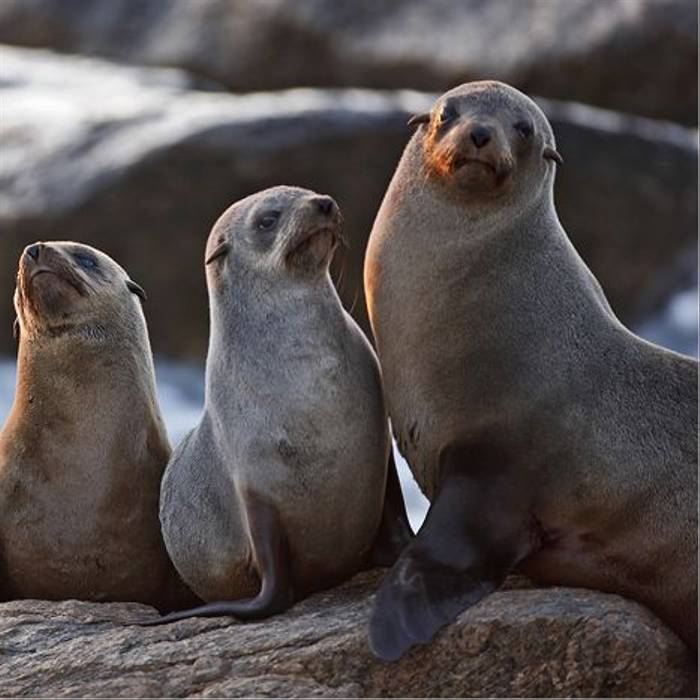 Walvis Bay is a relaxed harbour town on Namibia's harsh Atlantic Coast. It's protected from the elements by Pelican Point, a long sand spit that also shields a lagoon which is haven for wildlife. Spot a range of seabirds, including pelicans and flamingos and look out for the dolphins, whales and seals that linger around the Pelican Point Lighthouse.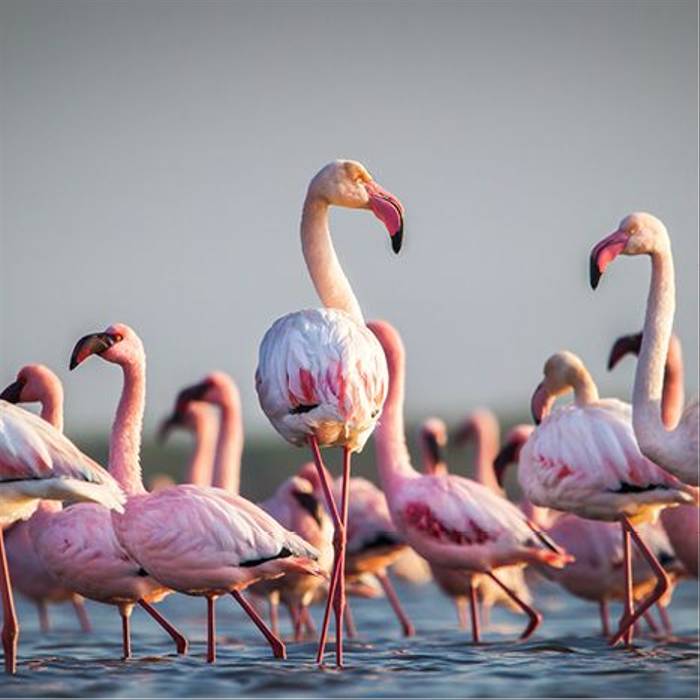 An overnight in port gives you another opportunity to explore the spectacular nature and expansive shoreline of Walvis Bay. Head to Dune 7 for an exhilarating afternoon of skiing down the terracotta dunes, admire the breathtaking beauty of blush waves at the Pink Salt Lake or explore Bird Paradise, a nature reserve filled with a series of artificial pools, fringed by reeds, and spot flamingos.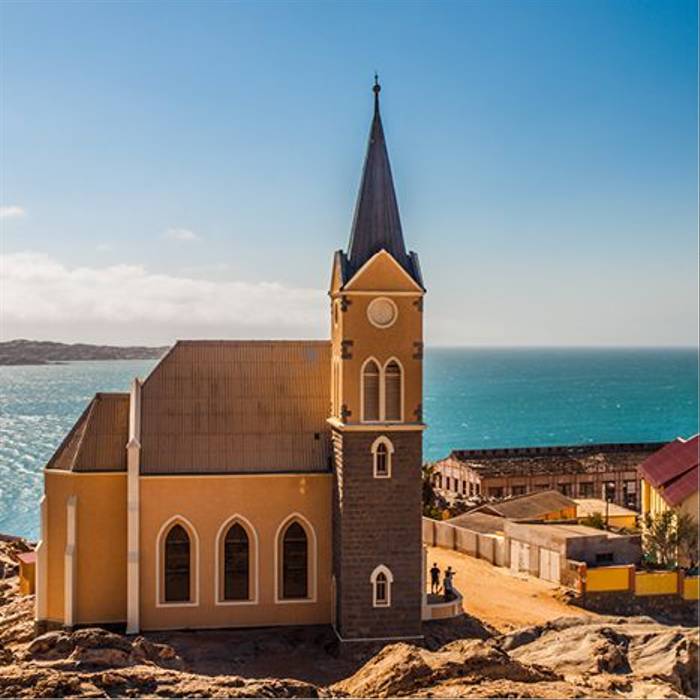 A charming coastal city, Luderitz was the first German settlement in this southern part of West Africa. It offers a genuine taste of Germany with its charming colonial architecture. Take the time to visit Goerke House, with it's an art-deco style interior and fine stained glass and wood panelling. It sits on top of Diamond Hill offering the best view of the city. Along the coastline, is Diaz Point, marked by a big stone cross, which commemorates the Portuguese discovery of the area.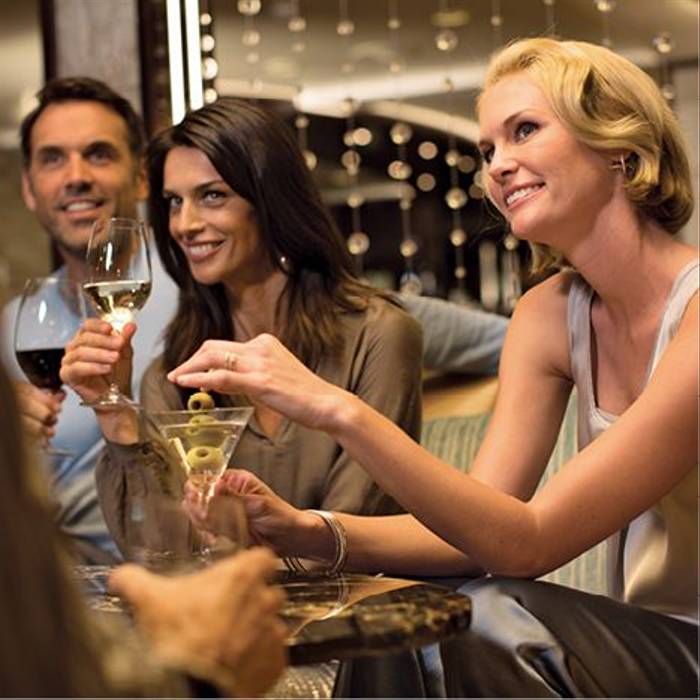 A cruise on board Seven Seas Voyager® wouldn't be complete without dinner in Compass Rose, the flagship restaurant on board each of the Regent ships. Savour a delicious variety of European-inspired Continental cuisine in the splendid surroundings of silver and blue décor, finished with stunning Versace tableware.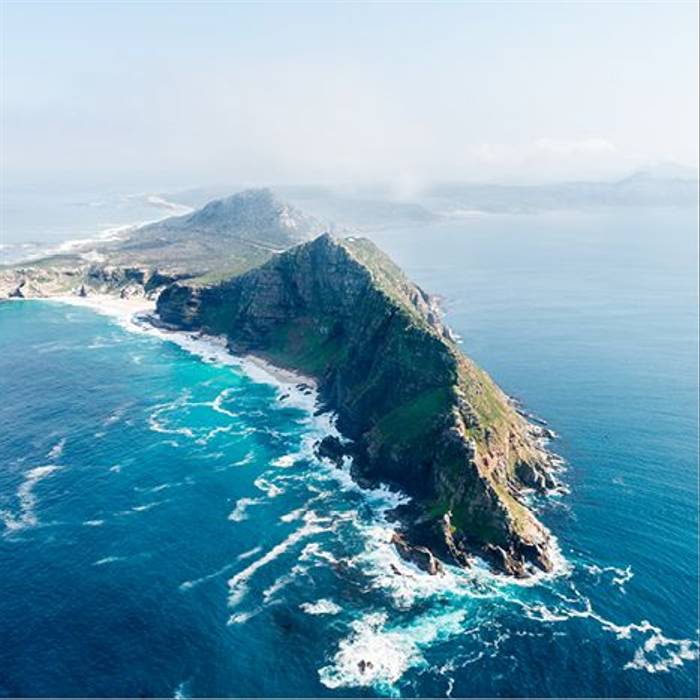 Cape of Good Hope (Scenic Cruising)
Spending another day at sea, today you'll cruise by the Cape of Good Hope; a rocky promontory poised at the southern end of Cape Peninsula. Renamed from Cape of Storms because its discovery was a good omen that India could be reached by sea from Europe.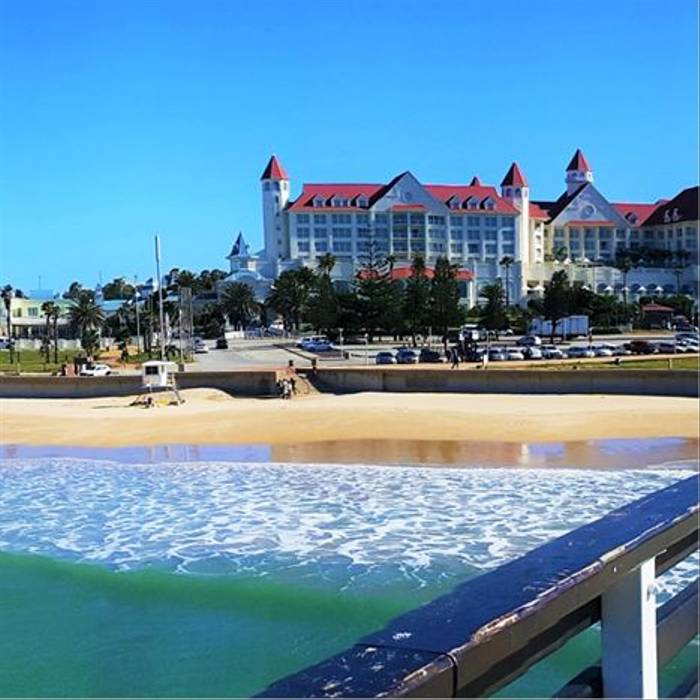 After a day of relaxation on-board, you'll arrive in Port Elizabeth, where you'll receive a warm and inviting welcome. Discover its romantic history and how the beauty of the city gained its name atop the Donkin Reserve, observe awe-inspiring art at Nelson Mandela's Metropolitan Art Museum or stroll along the stretch of Hobie beach, dipping your toes in the warm waters of the Indian Ocean.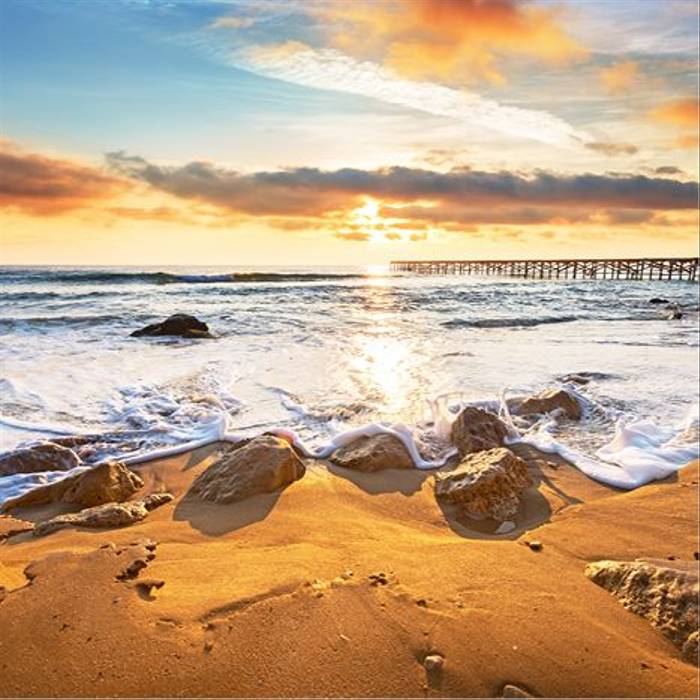 The third most populous city in South Africa and famous for being the busiest port in the country, Durban is known as "the Asian Capital of South Africa." Cultures collide as you walk for miles in a sun-kissed, subtropical climate along golden beaches and take in the striking mountain ranges and plunging valleys. Don't miss the vibrant bustle of Victoria Street Market, a hub of local cuisine, history and intricate artistry.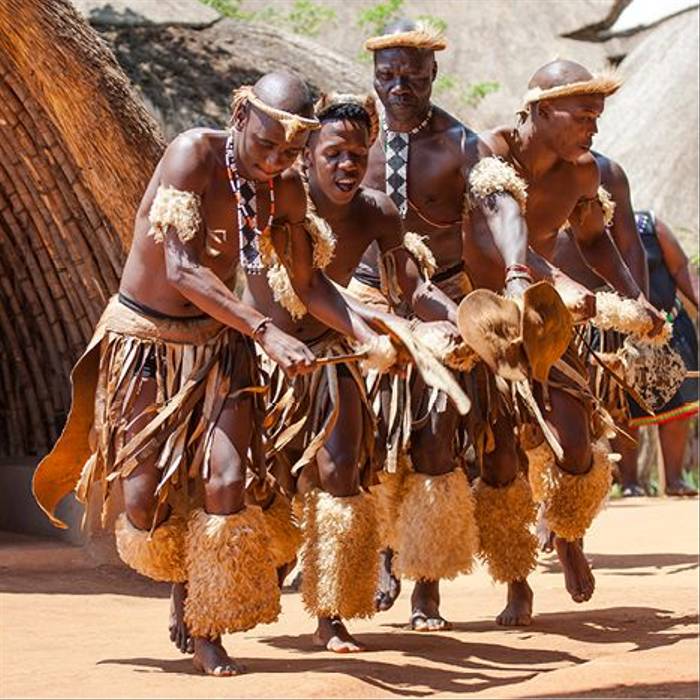 Another day here allows you to immerse yourself in the Zulu culture of Durban with a visit to Phezulu Cultural Village where you'll discover the incredible heritage of South Africa's Zulu people. Explore the traditional beehive-shaped huts, take part in spear-making and witness the colourful Zulu dance performance.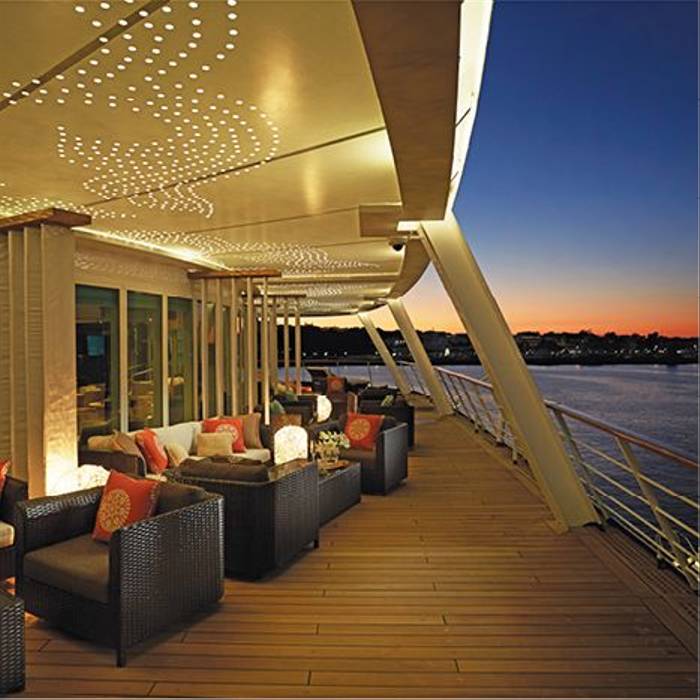 The chic and spacious Observation Lounge is a great place to unwind, chat, make new friends, enjoy a tasty beverage and read the daily newspapers; as well as marvel at the spectacular passing vistas on offer. Come evening, why not indulge in a cocktail or two in the Horizon Lounge as you're entertained by live music, or settle into the grand surroundings of the Constellation Theatre and witness phenomenal performances, from full-scale musicals to singalongs.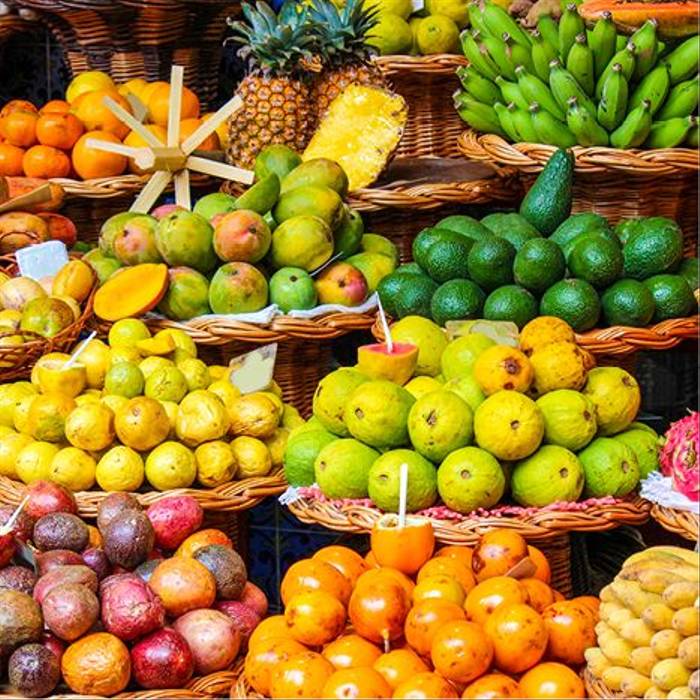 Pick up some seafood and spices at the colourful Municipal Market, and enjoy the excellent art galleries and museums. After all the exploring, take a well-earned break in a local café, or pick up some fresh fruit from a street vendor.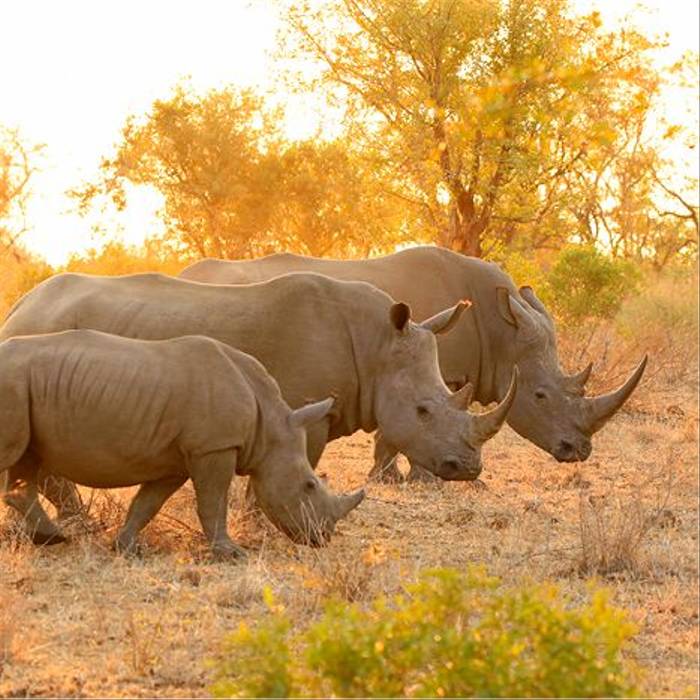 Prepare for another day of exploring as you spend the entire day at Richards Bay. Situated on a lagoon where the Mhlatuze River meets the Indian Ocean, Richards Bay is one of the country's largest harbours and the deepest natural harbour in the continent. Surrounded by vast inland and mesmerizing mountains, the serene savannah, namely iMfolozi Park, homes the largest white rhino population on Earth.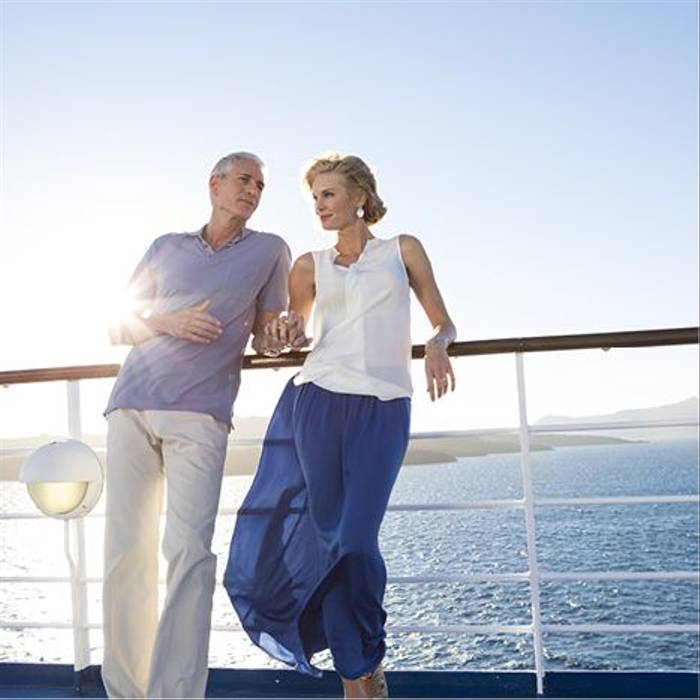 Following a few days exploring, the day is yours to spend some time on board your ship. Relax in one of the two whirlpools up on the pool deck and catch some of the warm African sun's rays, or challenge your fellow passengers to a game of shuffleboard before raising a toast to the winner in the pool bar.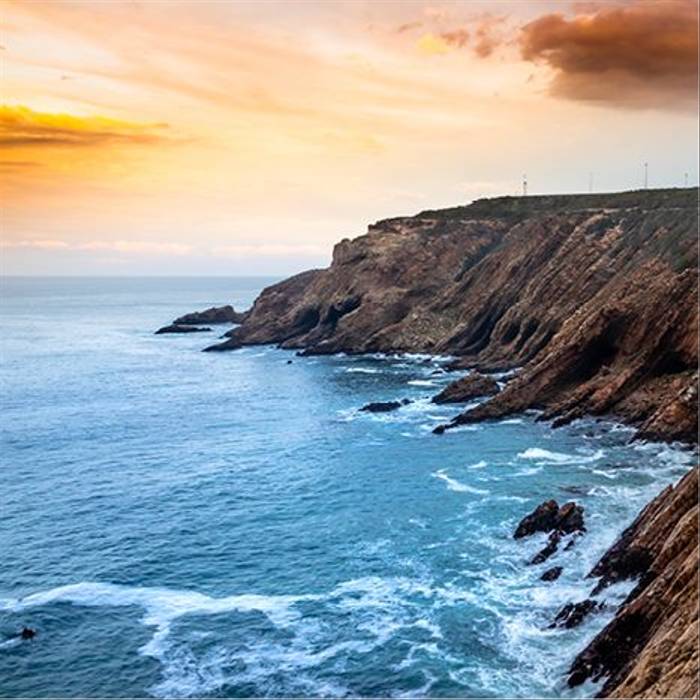 Situated halfway between Cape Town and Port Elizabeth, Mossel Bay offers a variety of pro golf courses and is well-known for its excellent weather - with more than 300 days of sunshine per year you can make good use of the two magnificent Blue Flag status beaches.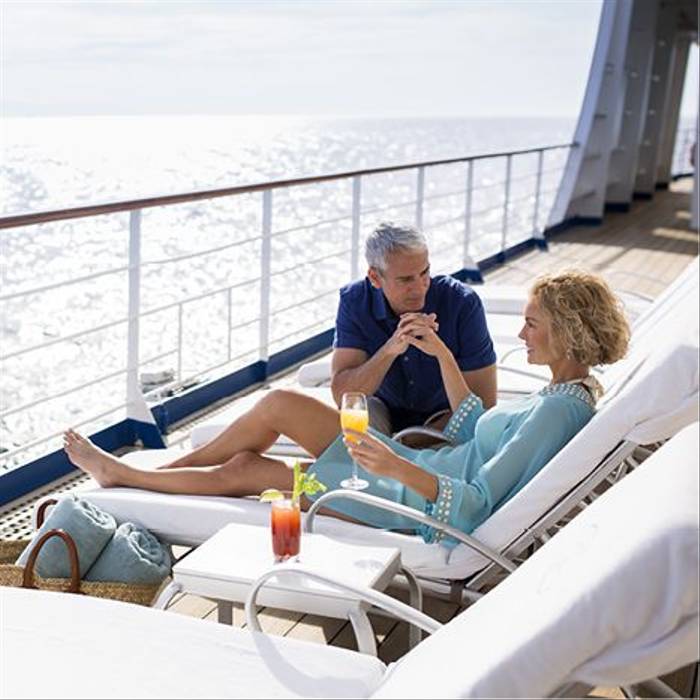 Cape Town
- Disembark Seven Seas Voyager®
Your cruise complete, you'll disembark back in Cape Town and transfer to the airport for your flight back home.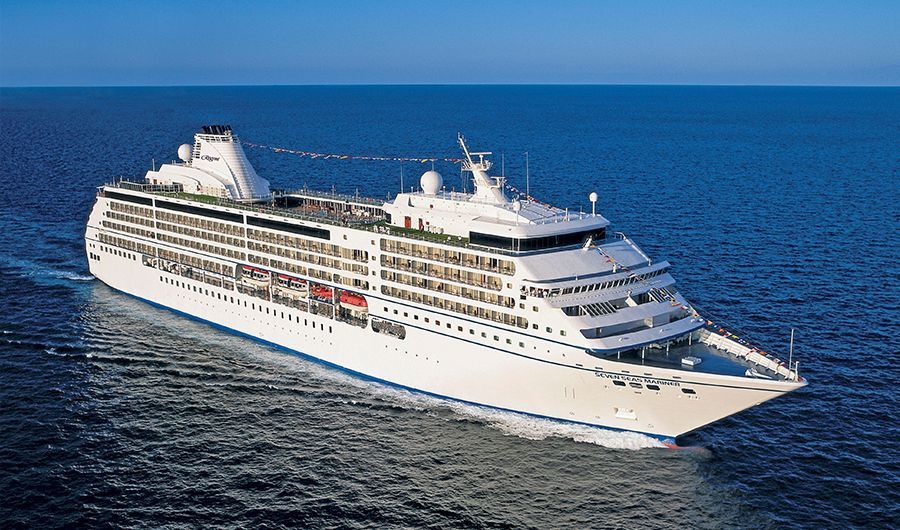 Sail across the seven seas in luxury on board Seven Seas Voyager®. Embodying class, elegance and red-carpet runways, this ship defies expectations of ultra-luxury cruising. Every suite on board this ship has its own private balcony and each room is designed to the very finest detail, such as the bathrooms' tasteful marble accents. There are also six superb restaurants to choose from, a lavish spa, thought-provoking lectures and unrivalled attention to detail from its crew. With your all-inclusive basis, everything has been taken care of, so all you need to think about is what to do next.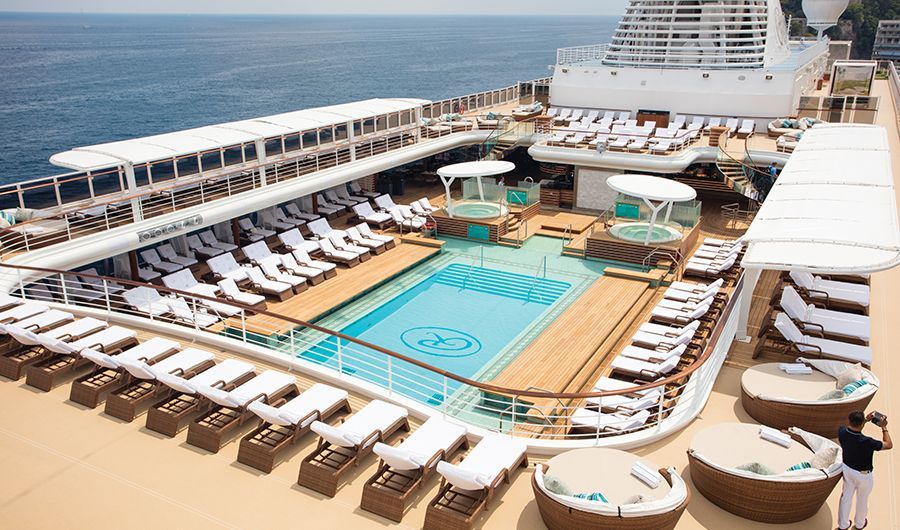 Chartreuse
Savour delectable bites of classic French cuisine while you sip your fine wine.
Serene Spa & Wellness™
Relax and unwind in the spa - think rejuvenating massages, refreshing facials and divine body wraps.
Culinary Arts Kitchen
Whether you're a dab hand in the kitchen or just starting out, receive hands-on instruction to learn a variety of cuisines from celebrated chefs.