Riches of India's Golden Triangle & Luxury Asia Voyage
Includes an All-Inclusive Ultra-Luxury Seabourn Cruise
Exclusive to Imagine Cruising | Fully Escorted Five-Star Golden Triangle Tour
25 nights | 31 Oct 2020
Riches of India's Golden Triangle & Luxury Asia Voyage
Includes an All-Inclusive Ultra-Luxury Seabourn Cruise
Exclusive to Imagine Cruising | Fully Escorted Five-Star Golden Triangle Tour
25 nights | 31 Oct 2020
Riches of India's Golden Triangle & Luxury Asia Voyage
Includes an All-Inclusive Ultra-Luxury Seabourn Cruise
Exclusive to Imagine Cruising | Fully Escorted Five-Star Golden Triangle Tour
25 nights | 31 Oct 2020
Get The Full Experience...
Experience luxury on this epic cruise holiday with a tour of India's Golden Triangle and 18 nights unwinding on board the ultra-luxury Seabourn Encore around Asia.
Starting in Delhi, India's ancient capital, you'll find yourself in a city that is home to multiple UNESCO sites. From here you'll explore India's Golden Triangle, including the incredible Taj Mahal. You'll then return to Delhi and fly to Dubai, the ambitious Gulf metropolis of skyscrapers and fragrant spice souks. Embarking Seabourn Encore you'll then head to Doha, another Arabian city of towering skyscrapers and man-made islands before taking it easy on the wildlife-rich wildlife sanctuary of Sir Bani Yas. Muscat, your next destination, offers a more traditional Arabia of dhows bobbing in the harbour surrounded by rugged mountains. After the tranquillity of Muscat you'll sail to Mumbai, the feverishly busy Bollywood capital, and on to Cochin on the coast of Kerala, India's greenest state. Next you'll head for the Orient, taking in the islands of unspoiled Sabang, lively Phuket and Langkawi before finishing your journey in the futuristic city-state of Singapore.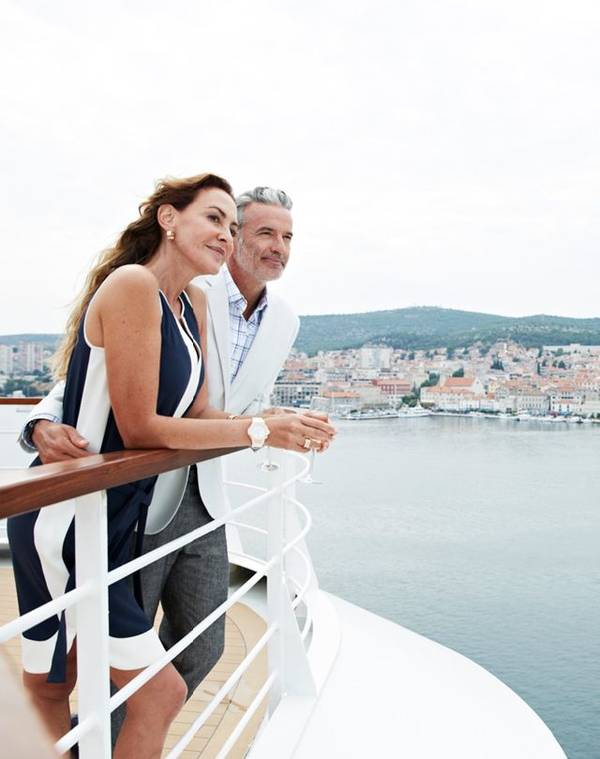 Package Includes
3 night five-star hotel stay in Delhi
Fully escorted tour of Jama Masjid Mosque, Raj Ghat, Humayun's Tomb, Qutub Minar and more
1 night five-star hotel stay in Agra
Fully escorted tour of the Taj Mahal, Agra Fort and Fatehpur Sikri
2 night five-star hotel stay in Jaipur
Fully escorted tour of Amber Fort, Hawa Mahal, the City Palace, Jantar Mantar Observatory and more
1 night five-star hotel stay in Dubai
18 night all-inclusive ultra-luxury cruise on board Seabourn Encore
Personal suite stewardess with a welcoming bottle of champagne and a fully stocked fridge
Tipping is neither required, nor expected
All-inclusive alcoholic and non-alcoholic beverages including fine wines and premium spirits whilst on board
Overnight in port in Mumbai
All hotel stays include breakfast
All transfers
All flights (London departure - regional flights available)
ATOL protected
Flight from
Other regional airports may be available*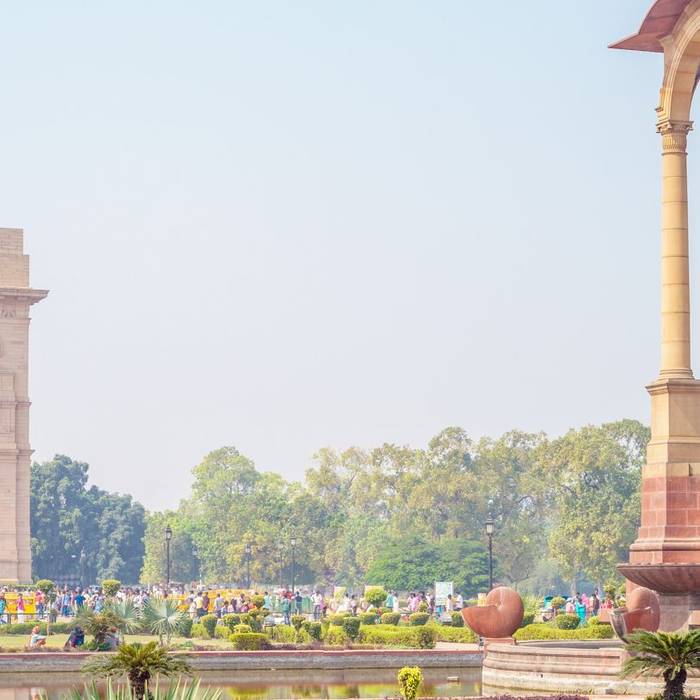 Welcome to Delhi, one of the world's great historic capitals, which features several UNESCO sites. A treasure trove that encapsulates an intriguing combination of tradition and modernity, it's made up of seven ancient cities that have melded into one intoxicating metropolis. This is the gateway to the Golden Triangle, home to many of India's ancient most renowned ancient wonders. Today, free to explore the city at your leisure, you can explore its lively streets and sample the tantalising Mughal cuisine synonymous with this region.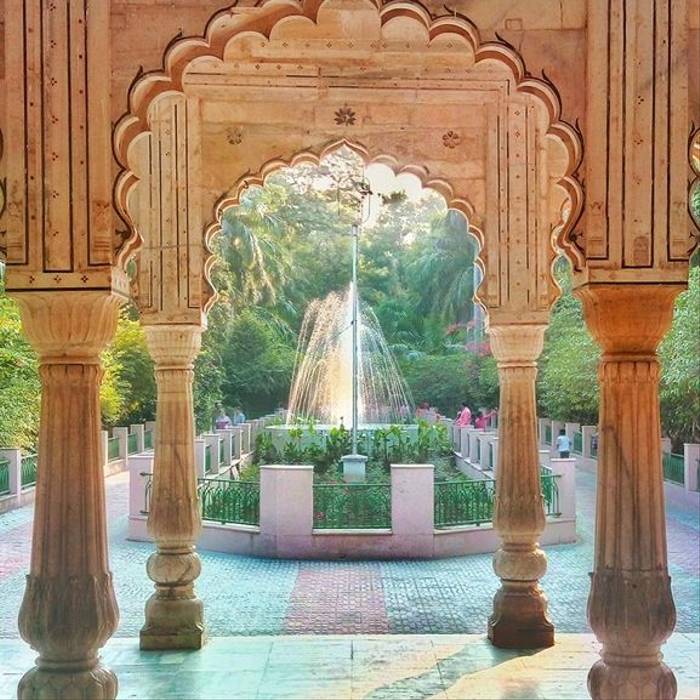 Delhi
- Hotel Stay and Tour
Today you'll visit both Old and New Delhi, two equally fascinating areas. New Delhi is home to the Jantar Mantar observatory, featuring the world's largest stone sundial, as well as the Rashtrapati Bhavan, the official residence of the president of India. It's also where you'll find Connaught Place, a commercial hub centred on a ring of colonnaded Georgian-style buildings. Meanwhile in Old Delhi you'll see the Jama Masjid mosque and the Red Fort, which lies next to the centuries-old Meena Bazaar market, filled with everything from saris to spices.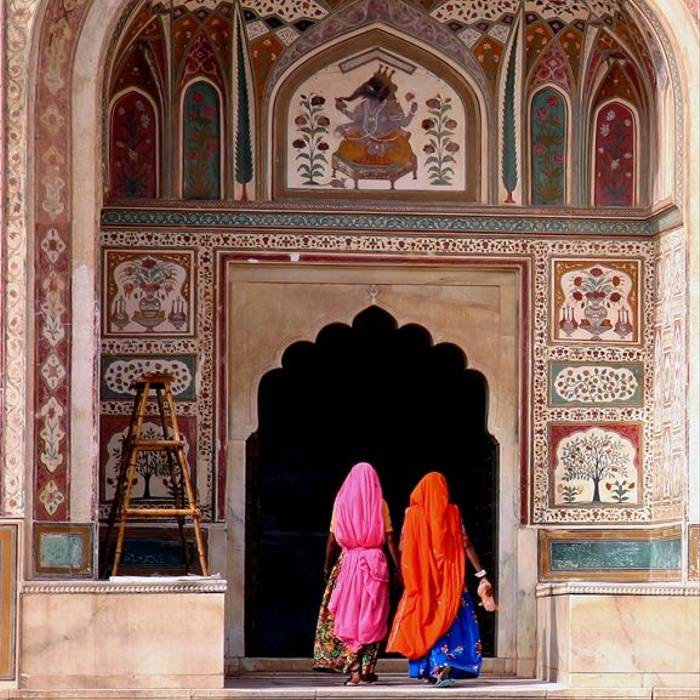 Agra
- Hotel Stay and Tour
This is where you'll see the highlight of your Golden Triangle Tour, the incredible Taj Mahal. The pinnacle of Mughal architecture, it was built by the emperor Shah Jahan in the 17th century in honour of his favourite wife who died during childbirth. Its white-marble minarets and onion dome stand out like a beacon for miles around. You'll also see the Agra Fort, so large that it's less like a fort than a walled city. Remarkably well-preserved, its vast interior contains curios like a giant stone bath tub.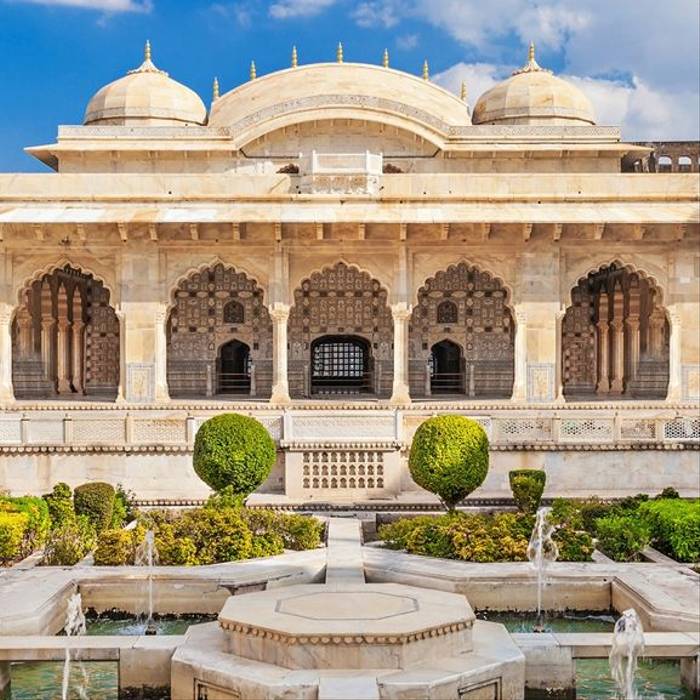 Jaipur
- Hotel Stay and Tour
On the way to Jaipur you'll stop off at Fatehpur Sikri, a deserted 16th century red sandstone city, the gateway of which is its imposing domed archway, the Buland Darwaza, which means 'Gate of Victory'. Finally arriving in the Rajasthan capital of Jaipur, known as the Pink City because of the colour scheme of many of its many historic buildings, you'll discover many well-preserved architectural wonders that illustrate the vast wealth and power of the rajas that once ruled this enthralling corner of India.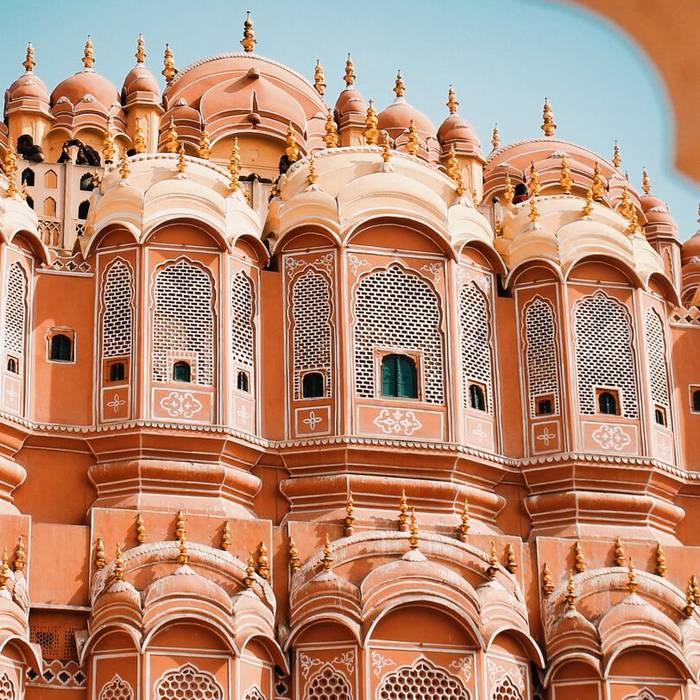 Jaipur
- Hotel Stay and Tour
While in Jaipur you'll also visit the Amber Fort. A magnificent spectacle from the outside, its interior is even more impressive, with beautiful frescoed arches, mirrored ceilings and intricately carved marble relief panels which have withstood the ravages of time. The sandstone fort overlooks the tranquil Maota Lake in the middle of which is a delightful saffron garden.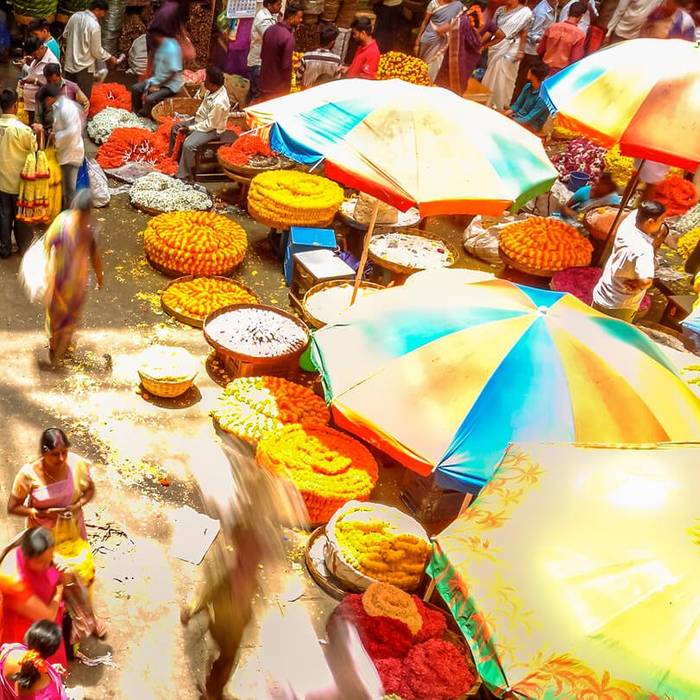 Your Golden Triangle tour over, you'll arrive back in Delhi before your flight to Dubai. This is your chance to see some of Delhi's incredible architecture, such as the Lotus Temple, a Baha'i House of worship and winner of numerous architectural awards and open to those of all religions. Surrounded by gardens and ponds, it's a haven of tranquillity in this fast-moving city.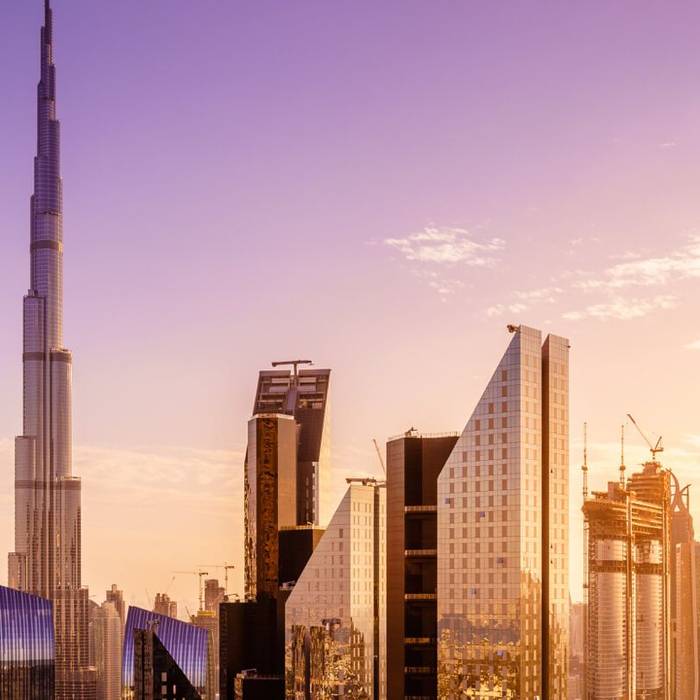 Dubai's growing reputation as a place that has it all is well-deserved. From thrilling waterparks the size of small towns to first-class restaurants, swanky bars to sweet-smelling souks, it's the Arabian Gulf's most talked about city. While taking an elevator up the Burj Khalifa, the world's tallest building, might be on your checklist, you could also take an abra boat across the creek and visit the Gold Souk in Deira, the older part of town. Or just splash your cash at one of dozens of lavish malls.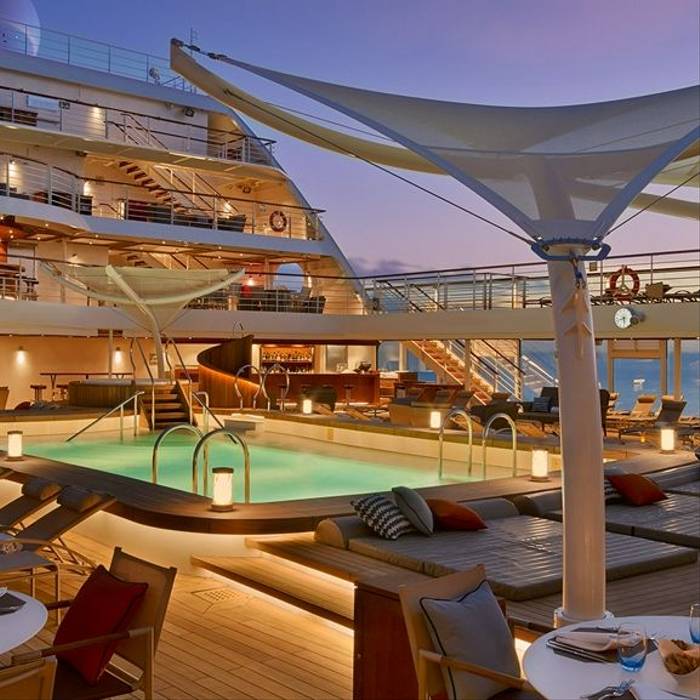 Dubai
- Embark Seabourn Encore
In Dubai you'll embark Seabourn Encore, the newest addition to the Seabourn fleet. Your ultra-luxury home at sea will keep you well-rested and well-fed with its range of dining options, such as The Grill by Thomas Keller, which serves updated versions of iconic American dishes. Alternatively get a taste of Italy with an al fresco pizza on The Patio or go casual at The Colonnade.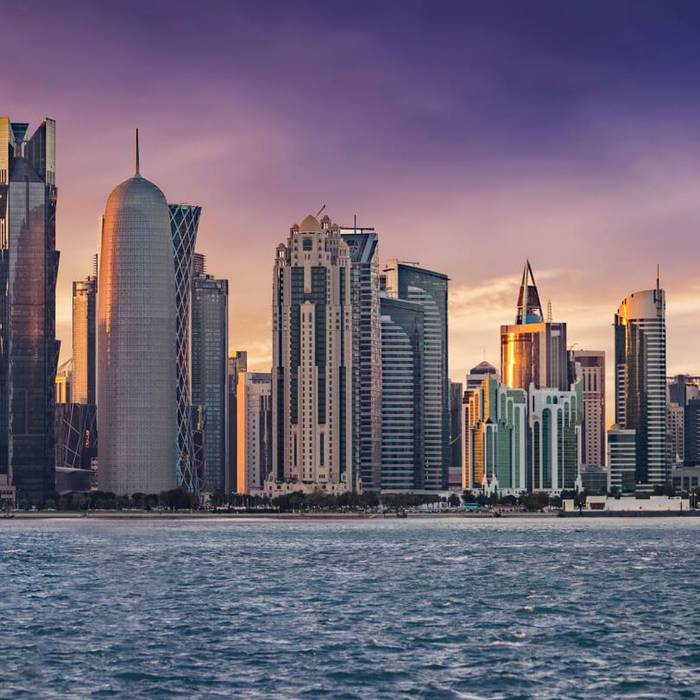 As it prepares to host football's World Cup in 2022, Qatar edges ever closer to the limelight. With state-of-the-art sport facilities, luxury hotels and first-class shopping malls, its ambitious capital, Doha, is a city to watch. Among its growing list of attractions are the Pearl-Qatar, an offshore man-made island that hosts apartments, luxury boutiques and restaurants, plus the maze-like Souq Waqif, where you'll find an array of Middle Eastern merchandise. It also hosts festivals and performances.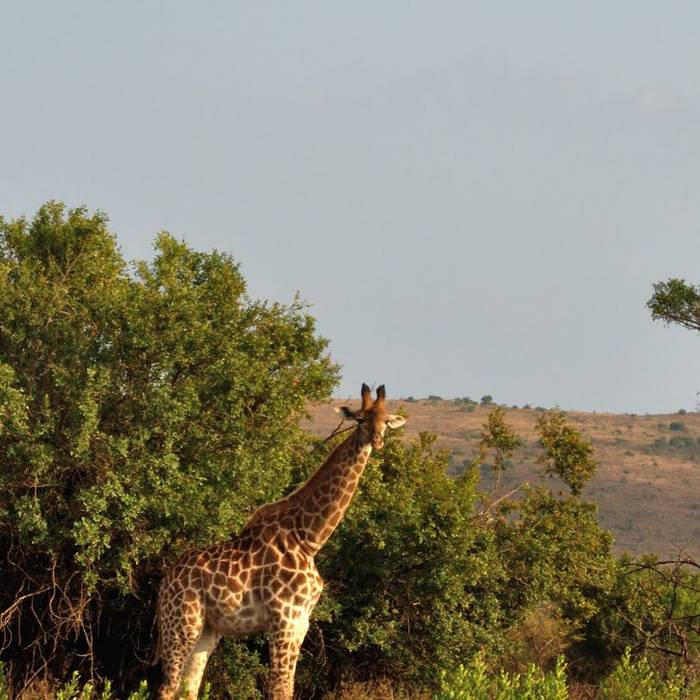 Sir Bani Yas, an island off the coast of the United Arab Emirates, is home to a bird sanctuary and wildlife reserve where cheetahs, gazelles, giraffes and other animals roam freely around its varied terrain. You could indulge in activities ranging from mountain-biking to horse-riding or go on a safari with an expert guide. The Arabian Gulf waters around the island are also a rich source of marine life, such as sea turtles and dolphins.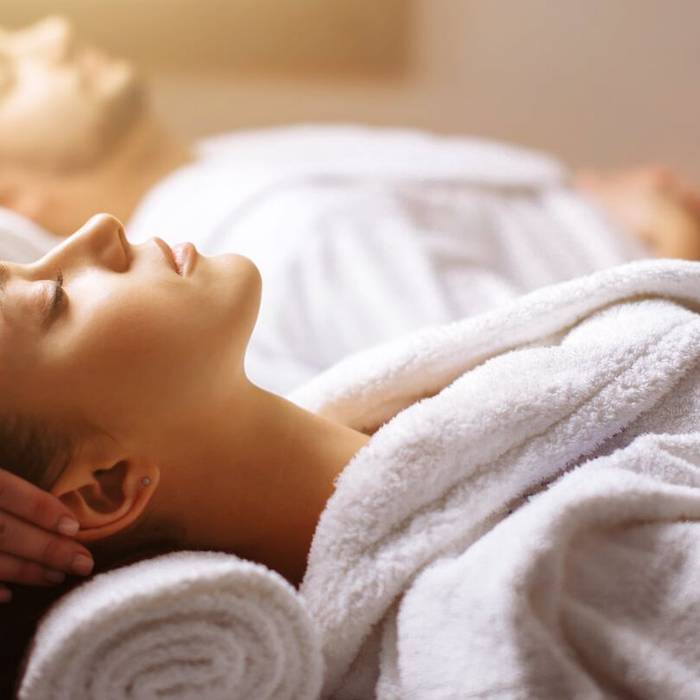 Find inner peace in the on board Spa & Wellness centre. Set apart from other cruise lines, Seabourn has innovated relaxation for the mind, body and soul. Partnering with Dr. Weil, a visionary in integrative medicine, this Spa & Wellness centre means that with your Mindful Living Coach, a certified yoga and meditation practitioner, you can be guided on your journey to serenity.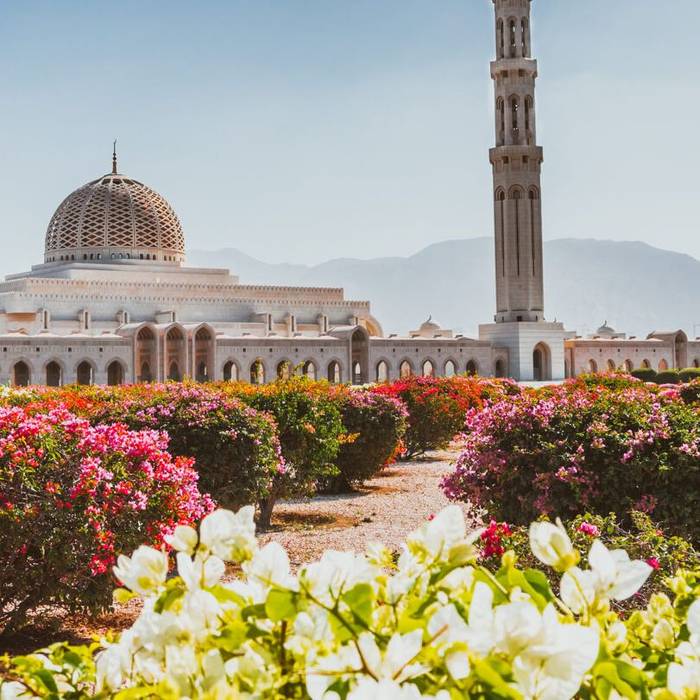 Compared to most coastal cities around the Arabian Gulf, Muscat enjoys slower pace of life. Instead of the soaring skyscrapers of Dubai and Doha, you'll find a capital that's comfortable with keeping its feet on the ground. Wander the souks near its picturesque harbour and haggle for trinkets, head to the mountains in a four-wheel drive or explore the Al Jalali Fort that has stood sentry over the harbour since the days of the Portuguese occupation in the 16th century.
DAY 13 - 14
| 12 - 13 Nov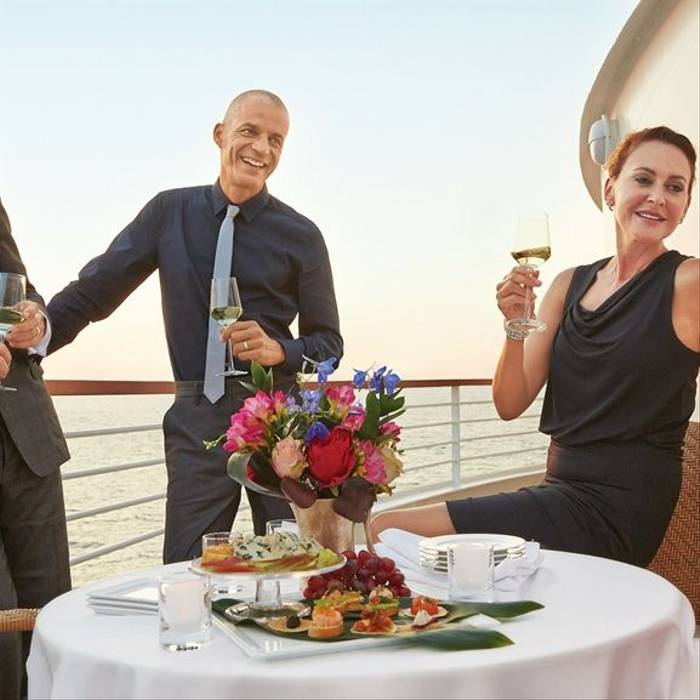 With your day at sea you can do as little or as much as you like. Whether you're enjoying an evening show in the Grand Salon or learning more about Seabourn's partnership with UNESCO, discover the world from the comfort of your seat.
DAY 15 - 16
| 14 - 15 Nov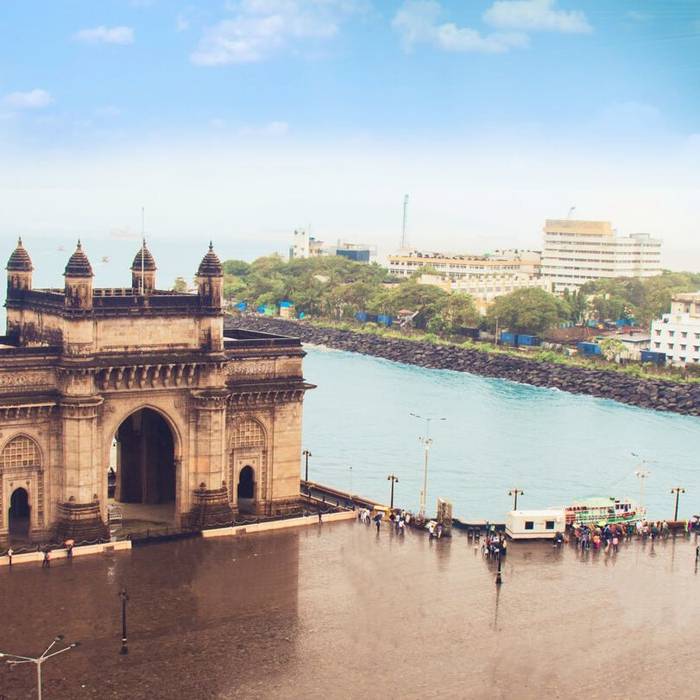 Welcome to Mumbai, India's cultural melting pot, a feverishly busy city that teems with character. As well as the epicentre of the Bollywood film industry, the city consists of a scintillating mix of architectural styles. From Victorian-era railway stations to ornate Hindu temples and ancient mosques that seem to float on water, there's no end to its sights. Those with sweet tooth who want to sample the local cuisine should try kulfi – traditional Indian ice cream that you'll find in most tourist areas of the city.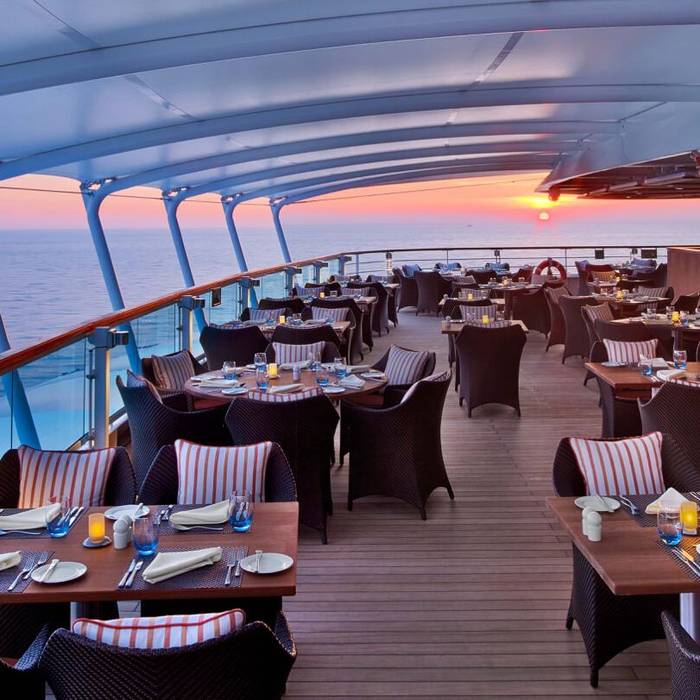 After a relaxing day by the pool or playing games in the Card Room, find the perfect bar to further your rejuvenation on your holiday. In the morning you can grab your caffeine fix in the Coffee Bar then in the evening, enjoy the 360 degree view of the ocean with an after dinner tipple in the Observation Bar.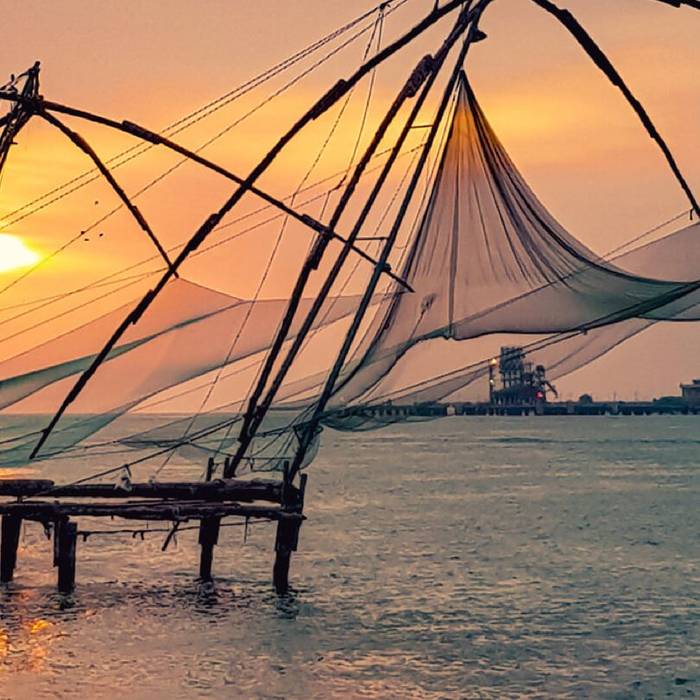 The port city of Cochin lies on the coast of Kerala, a state renowned for its fertile fields, rolling mountains and endless waterways that wind their way through dense forests in every imaginable shade of green. Cochin was the centre of the Indian spice trade for centuries and traded with a plethora of other cultures in distant lands. You might even catch a performance of Kathakali, one of the classical dances of India, which is native to Kerala.
DAY 19 - 21
| 18 - 20 Nov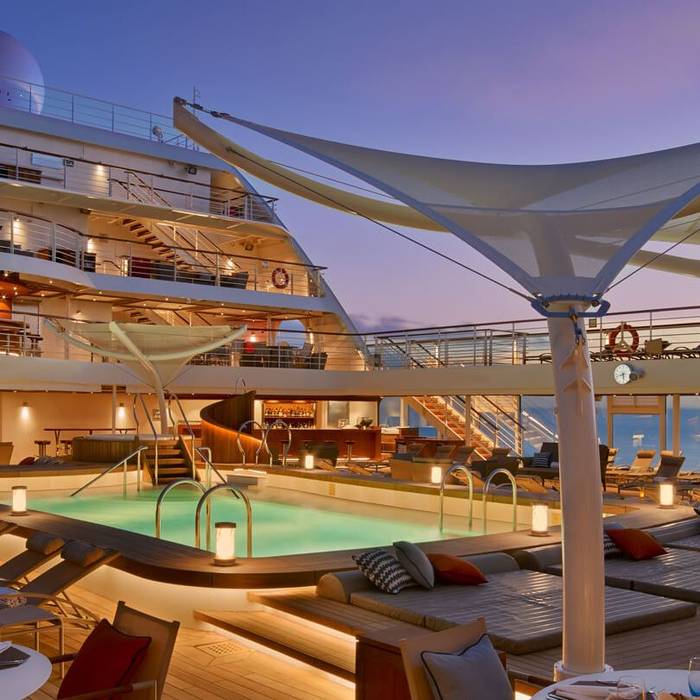 Priding itself on its six-star service and intimate feel, Seabourn dares to exceed expectations on ultra-luxury cruising. As well as boasting the highest space per guest in the industry, the ship's cabins feature a personal suite stewardess, meaning whether you want a sophisticated cocktail party within your suite or someone to bring you your favourite bottle of vintage from the cellar, you'll be treated to the six-star service.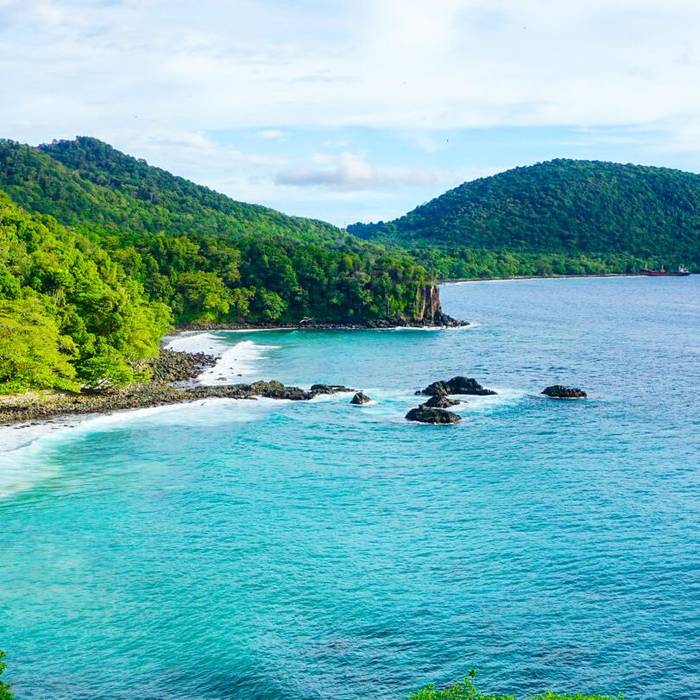 Lying off the northern tip of Sumatra, Sabang is a tiny volcanic island surrounded by coral reefs filled with confetti-like shoals of tropical fish. Most of the island's charms are of the natural kind, with idyllic beaches, a small-but-scenic waterfall, a cave and a hot spring. There's also the remains of a fort from when the Japanese occupied the island during World War II.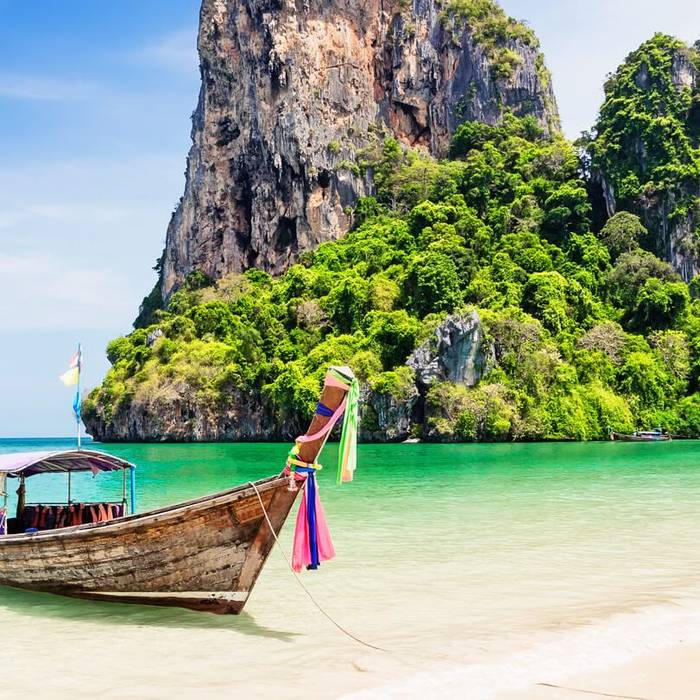 Thailand's largest island, Phuket is popular with all travellers from backpackers to those seeking a more luxurious experience. Famous for its beaches and lush forest interior, it also has lively bars, street markets and is home to the Disneyesque Fantasea, a brightly illuminated complex that is a combination of cultural theme park, musical venue and giant food court.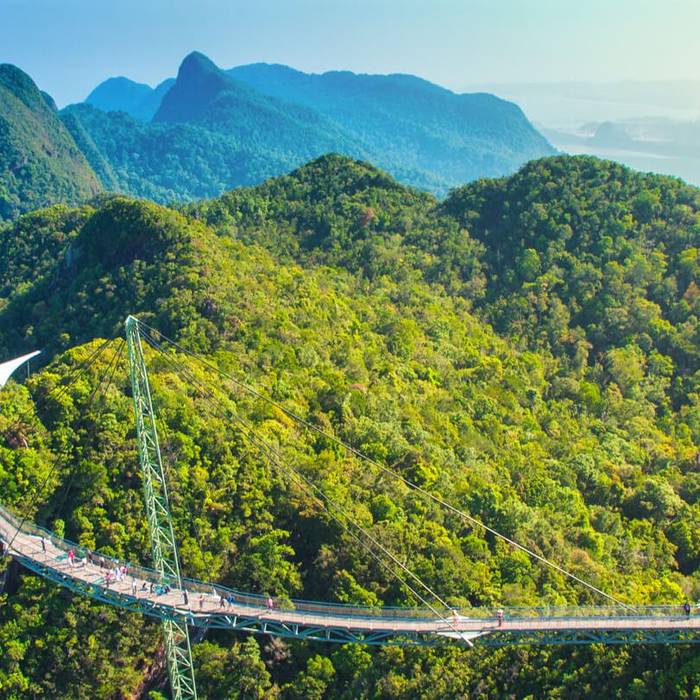 Off the northwest coast of Malaysia you'll discover Langkawi, known as the 'Jewel of Kedah'. This quiet archipelago was undeveloped until the 1980s when the then prime minister decided to turn it into a major tourist resort. Get the most out of the island by walking the Langkawi Sky Bridge above the forest canopy and gazing at crimson-flecked sunsets on Cenang Beach.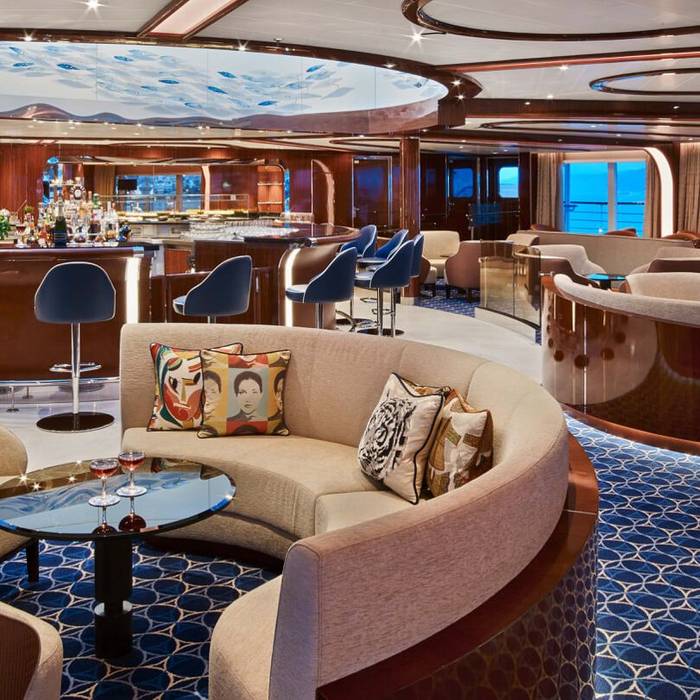 For your final day at sea, you can have one last sample of decadent treats and sublime entertainment. During the day you could head to the Discovery Centre where you could learn about the world, from natural history to cultural heritage. Then enjoy An Evening with Sir Tim Rice and listen to the Broadway lyricist explain via songs and anecdotal video snippets how each Broadway hit came into being.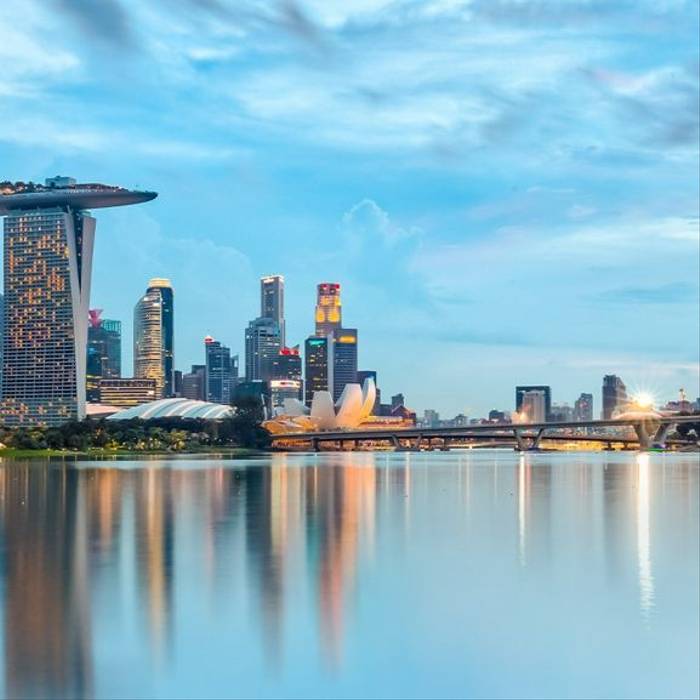 Singapore
- Disembark Seabourn Encore
Before flying home, you'll be able to explore Singapore, a city with one foot firmly in the future. From the otherworldly structures of Gardens By The Bay to hawker centres selling the Orient's tastiest dishes, plus a stratospheric skyline to rival anywhere in the world, Singapore is a dazzling fusion of cultures that you'll find irresistible. Get any last-minute holiday gifts at Orchard Road, Singapore's most popular shopping destination.
Seabourn embodies the epitome of luxury cruising, with all dining and drinks included; all you need to do is relax into your cruise holiday. Encore is Seabourn's largest ship, built to accommodate 600 passengers, where rich, sumptuous décor and gleaming mahogany give the ship a luxurious yacht feel. On board you'll find a range of restaurants from exotic fusion fare at Sushi to steakhouse favourites in The Grill, before enjoying dazzling live entertainment and an award-winning spa. With almost one-to-one guest-to-staff ratio and your Personal Suite Stewardess, Seabourn Encore service not only anticipates your needs but also your desires too.
Spa & Wellness
Partnered with Dr. Weil, centre yourself body and soul with these holistic treatments.
Earth & Ocean at the Patio™
Sample sublime creations in Earth & Ocean at the Patio™ where each taste whisks you to another part of the world while you dine under the stars.
Seabourn Conversations
From natural history to art and culture, Seabourn Conversations teach you something new every day with its variety of guest experts.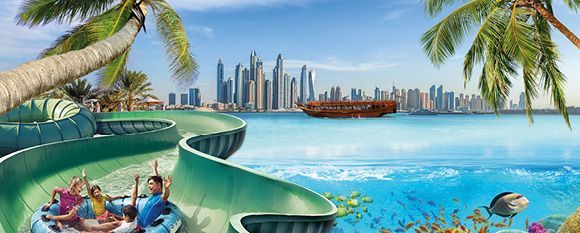 Dubai Discovery: Aqua-Adventures & City Tour Package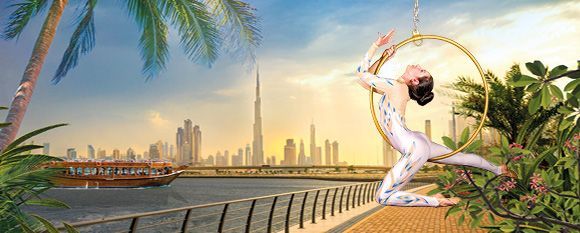 Heritage Package: City Views & River Cruise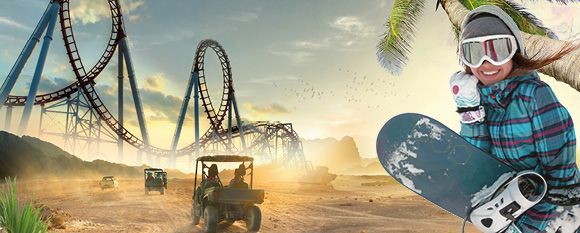 Adrenaline Package: Snow & Sand Dunes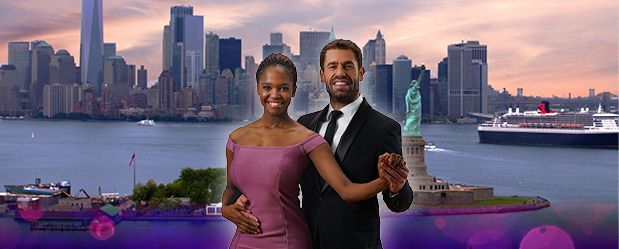 The American Smooth