Luxury All-Inclusive Barbados Stay & Caribbean Cruise
Includes a Brand New Silversea Cruise
12 nights | 05 Mar 2021
Luxury All-Inclusive Barbados Stay & Caribbean Cruise
Includes a Brand New Silversea Cruise
12 nights | 05 Mar 2021
Get The Full Experience...
Explore Caribbean flavours during this nine night luxury cruise on board the brand new Silver Moon.
Fly to Barbados for a three-night luxury stay at Sandals Barbados with powder-white beaches and impossibly clear, turquoise waters right on your doorstep. During your stay you could visit the dramatic and beautiful landscape of Bathsheba, home to white-sand beaches, verdant parks and striking rock formations. Following your stay, you'll embark the brand new Silver Moon for your Caribbean cruise. Soft sandy beaches, swaying palms and a fun-loving feeling: a Caribbean cruise makes the most of the idyllic islands and laid-back pace of life, it's the perfect combination of relaxing beaches and exciting cruise holiday sampling different cultures. Highlights of your cruise include St Lucia with its towering mountains, dense rainforest and sheltered coves; glamorous St Barts and an overnight in port in San Juan with its cobbled streets and brightly coloured houses.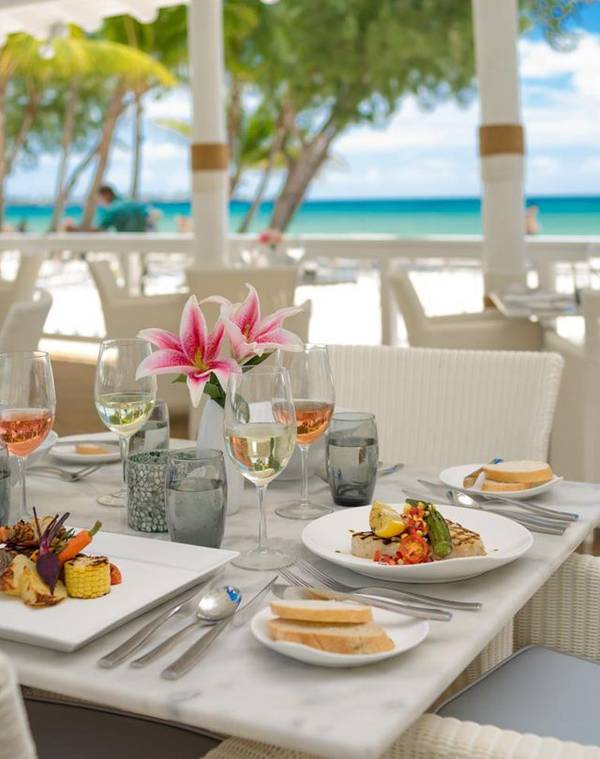 Package Includes
3 night all-inclusive luxury hotel stay at the Sandals Barbados
9 night all-inclusive luxury cruise on board the brand new Silver Moon
Pre-paid gratuities and complimentary WI-FI on board
In-suite butler service and fully stocked fridge
All-inclusive alcoholic and non-alcoholic beverages including fine wines and premium spirits whilst on board
Overnight in port in San Juan
All transfers
All flights (London departure)
ATOL protected
Flight from
Other regional airports may be available*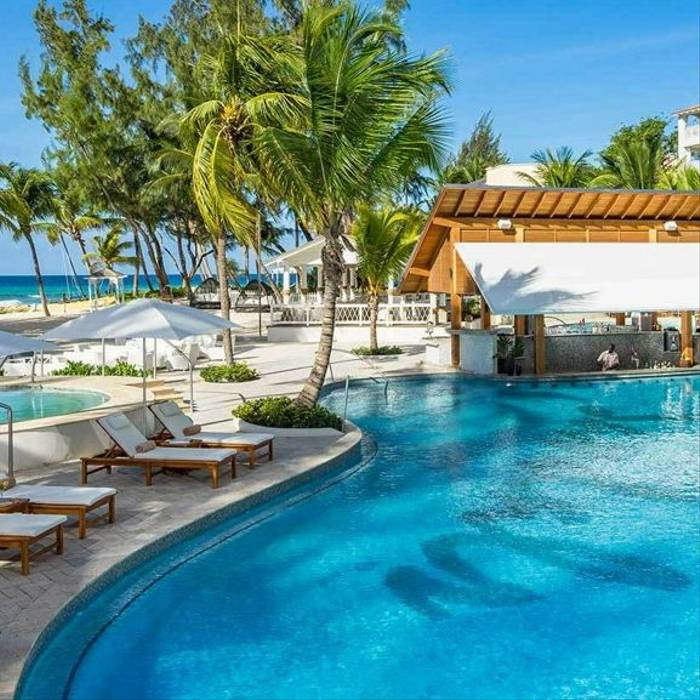 Fly to Barbados, known for its powder-white beaches and impossibly clear, turquoise waters. You'll enjoy a three night stay at Sandals Barbados, a luxurious retreat in the heart of the lively St Lawrence Gap area and along the white sands of Maxwell Beach, one of the island's most unspoilt beaches. For those wanting to explore beyond the beach, an island safari is a great way to travel across the island and learn about its history and culture.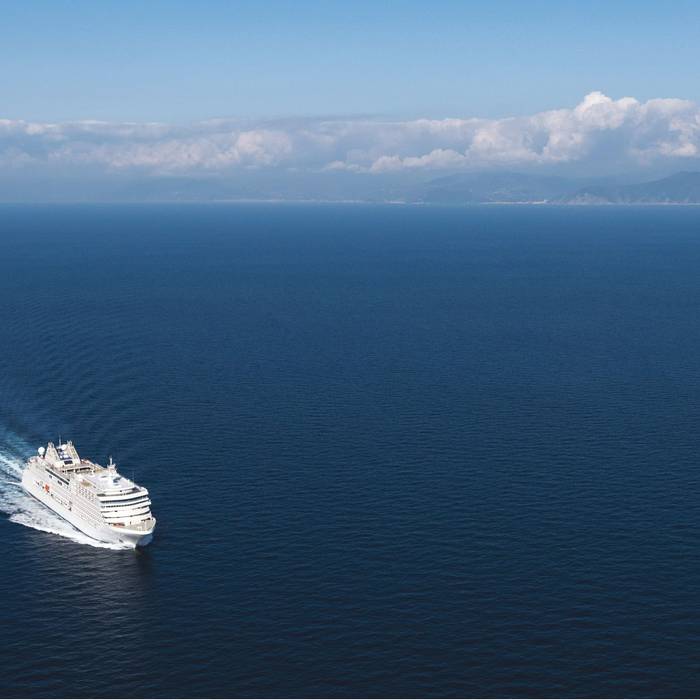 Bridgetown (Barbados)
- Embark Silver Moon
Following your stay, you'll embark Silver Moon, the latest addition to the Silversea fleet and the epitome of 21st century luxury cruising. As a sister ship to Silver Muse, Silver Moon will mirror many of her popular features, including the dining venues Atlantide and Kaiseki, while maintaining the small-ship intimacy and spacious accommodation that are the hallmarks of the Silversea's cruise experience.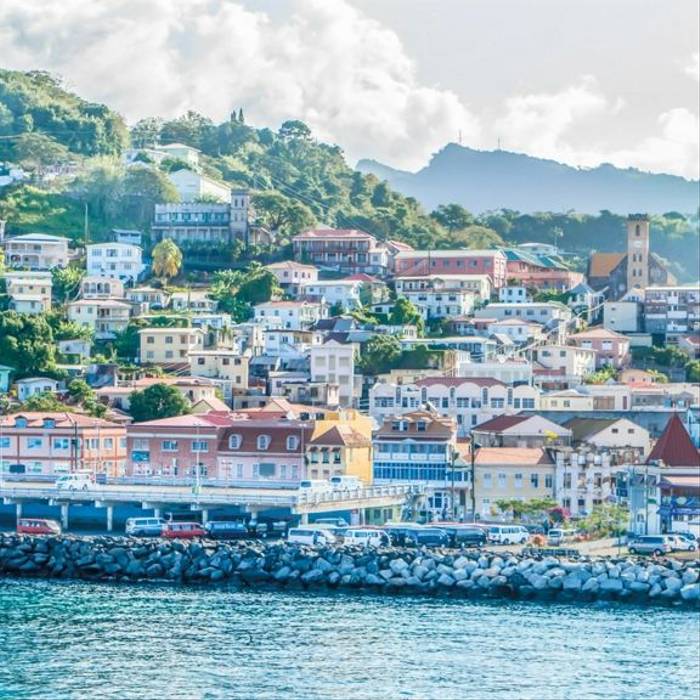 Prepare to be greeted by the scent of nutmeg, cinnamon, cloves and cocoa as you explore the Spice Island. Grenada is a tropical gem of lush rain forests, white-sand beaches, secluded coves and exotic flowers. St George's is one of the prettiest capitals in the Caribbean with its picturesque harbour and quirky restaurants.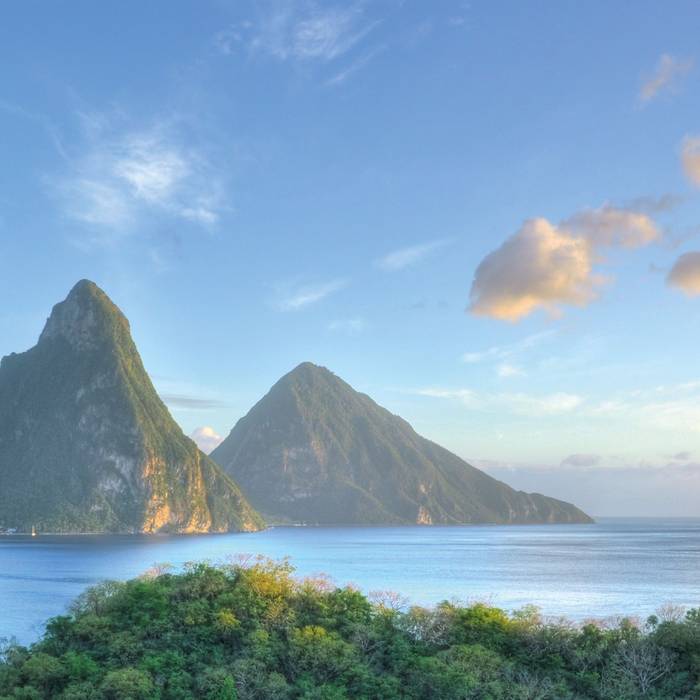 St Lucia is an island of breathtaking beauty that deserves its reputation as one of the most romantic Caribbean islands. Its lush interior features towering mountains, dense rainforest and acres of banana plantations but the island's stand-out attractions are the sheltered coves hiding palm-fringed sandy beaches. In the capital Castries, visit bustling markets, do some duty-free shopping or head to the nearby beaches of Vigie or Marigot Bay.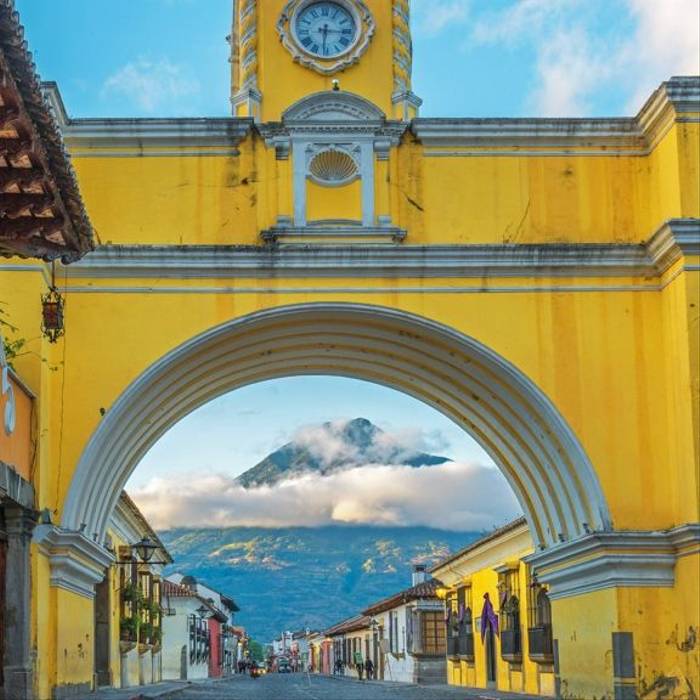 Antigua is the very essence of a Caribbean island: sun-drenched sandy beaches lapped by aquamarine waters and candy-coloured villages where friendly islanders offer a warm welcome. Its long tradition of sailing is evident from its many regattas and superyachts moored here – even Admiral Nelson found refuge in its sheltered bays. There's a distinctly British feel to the island too, from the English Harbour to historic forts and other colonial artefacts.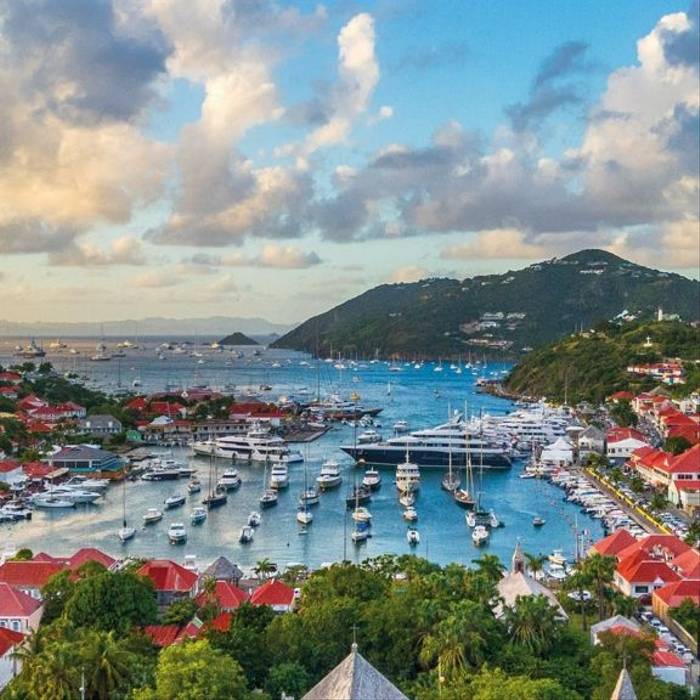 Gustavia (Saint Barthélemy)
While its proper name is St Barthélemy, this island is often abbreviated to St-Barth in French, and St. Barths or St. Barts in English. An overseas collectivity of France, it blends all the flair and sophistication of the French Riviera with a laid-back Caribbean pace of life and its dreamlike setting of soaring mountains, tropical gardens and stunning beaches has made it a firm favourite of the rich, beautiful and famous.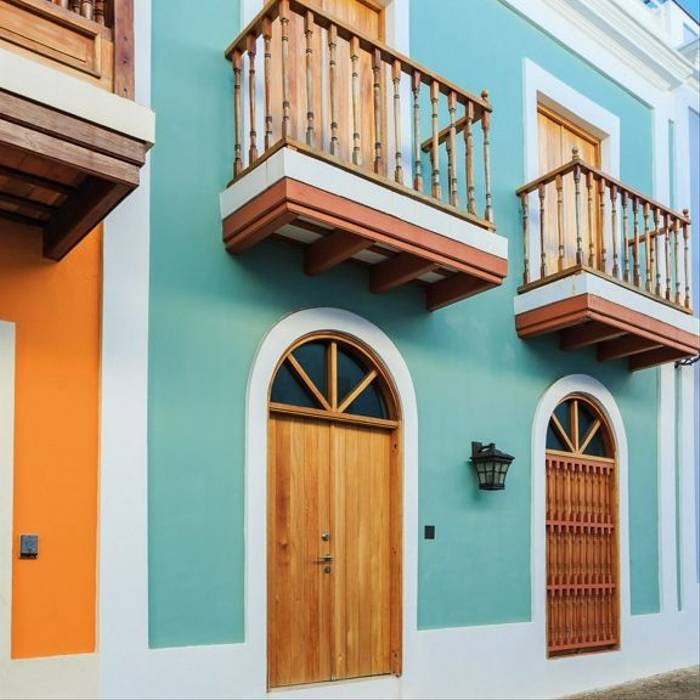 Your next port of call is energetic San Juan, the capital of Puerto Rico and the second-oldest European settlement in the Americas. Explore the romantic cobbled streets of Old San Juan with its brightly coloured houses and colonial battlements. You'll enjoy an overnight stay in port for a chance to sample the vibrant lifestyle of this captivating city.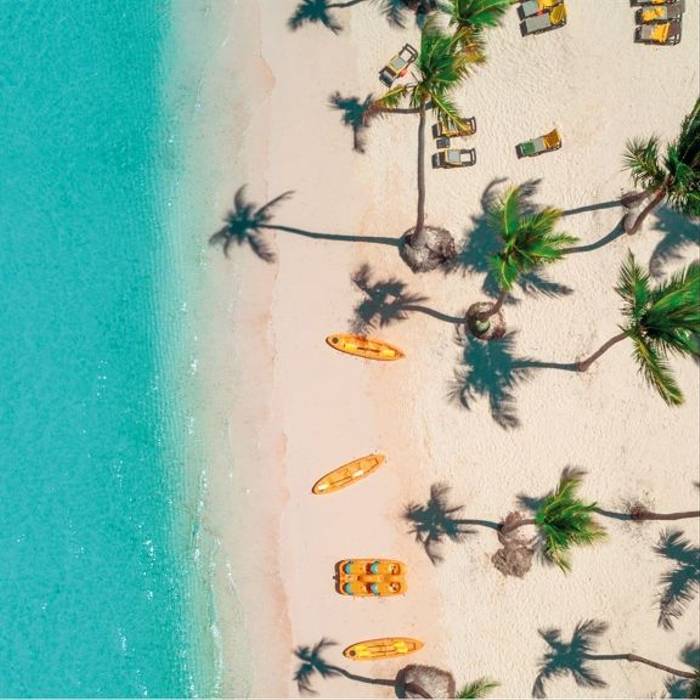 You'll have another day to day explore at your leisure or join a walking tour to get to know the city a little better. Learn about San Juan's most famous export, Bacardi Rum or sample Puerto Rican cuisine – there are fabulous places to eat on every corner. Of course, San Juan also has all the allure of a tropical Caribbean island with white sandy beaches and warm clear waters.
DAY 11 - 12
| 15 - 16 Mar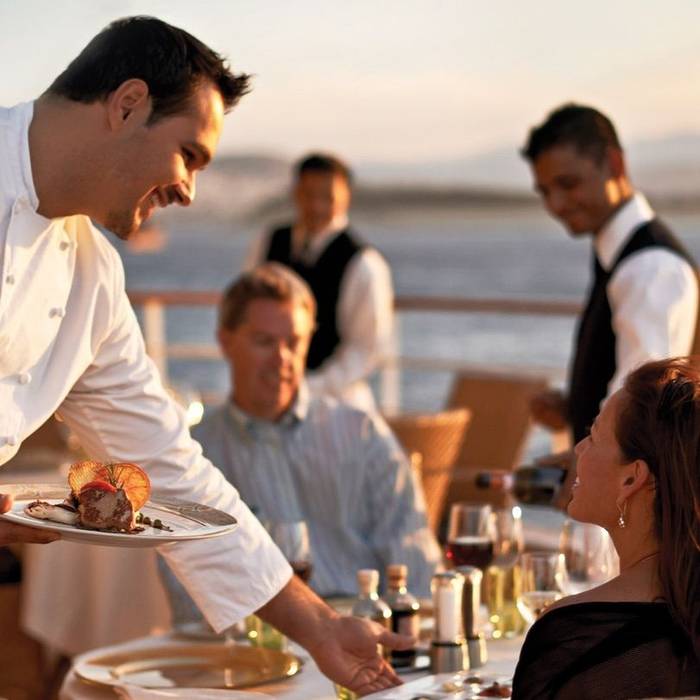 Choose from a range of fantastic dining options available on Silver Moon from Spaccanapoli, an authentic Italian pizzeria, to teppanyaki at Keiseki and intimate dining at Silver Note, where you can dine to the smooth sounds of live jazz and blues. As ever with Silversea, you can enjoy your cruise your way. Open-seating dining with no assigned times or tables mean you are free to dine when, where and with whom you please.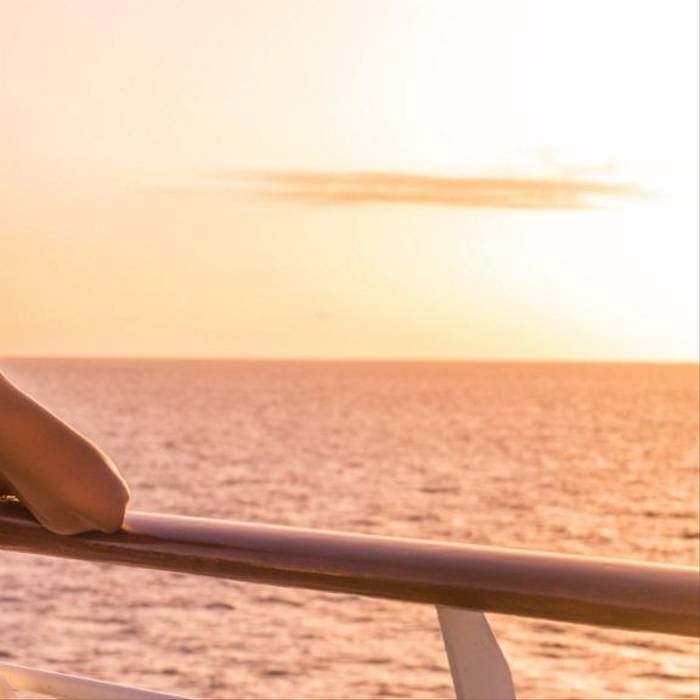 Fort Lauderdale
- Disembark Silver Moon
Your Caribbean cruise comes to an end in Fort Lauderdale where you'll disembark Silver Moon for your flight home.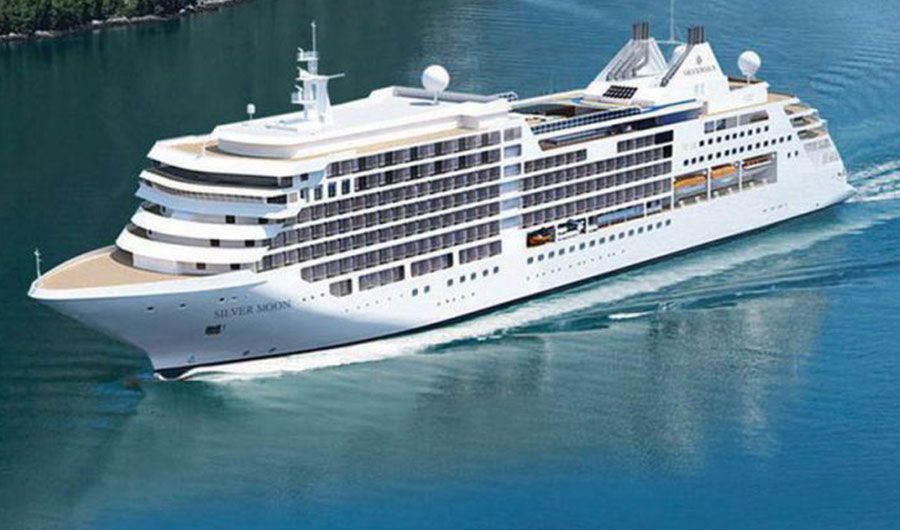 With sleek lines and impeccable taste, Silver Moon will make her debut in August 2020 in the only way Silversea know how – luxurious style. Similar to her sister ship, Silver Muse, Silver Moon offers her guests new dining venues, larger spa facilities and even more stylish opulence. Choose from one of the six restaurants to explore world cuisines from Atlantide with its European seafood dishes to Kaiseki where you can sample delightful sushi rolls and hibachi from Japan. With a new culinary immersive experience to explore each destination's delectable treats together with traditional Silversea hallmarks such as spacious suites and a butler service to attend to your every need – you'll discover a whole new side to luxury cruising with Silver Moon.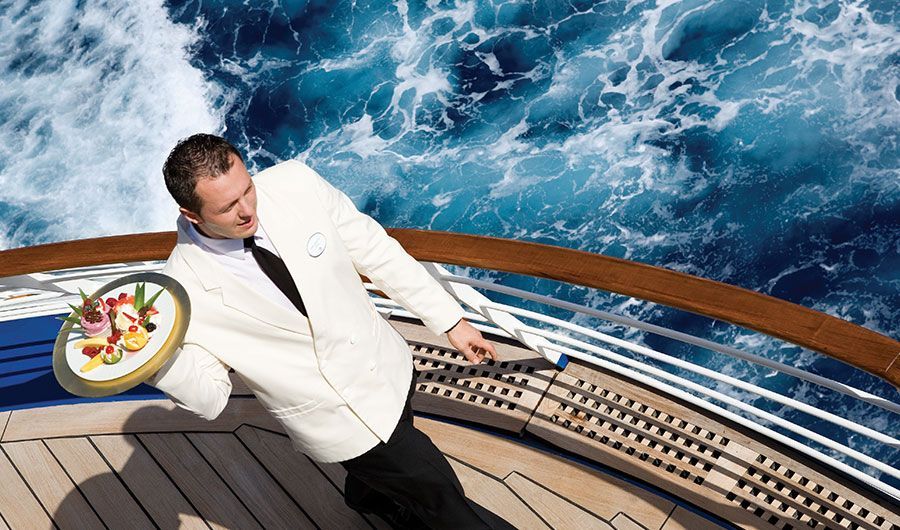 Sea and Land Taste
Take an immersive culinary tour of every destination with the all-new Sea and Land Taste (S.A.L.T.) programme.
Silver Note
Sample delicious tapas or enjoy the sophisticated evening menu to the sound of live jazz and blues.
Venetian Lounge
Stunning shows and live entertainment acts make every evening on board an unforgettable experience.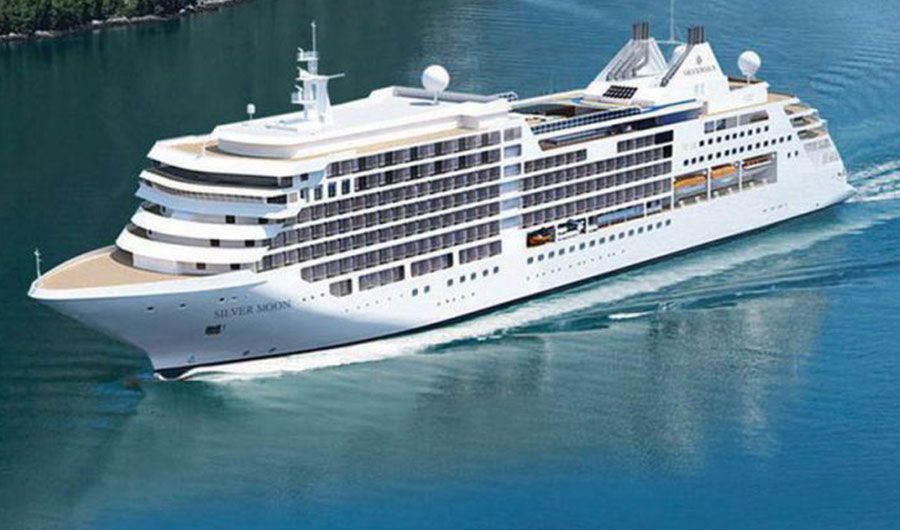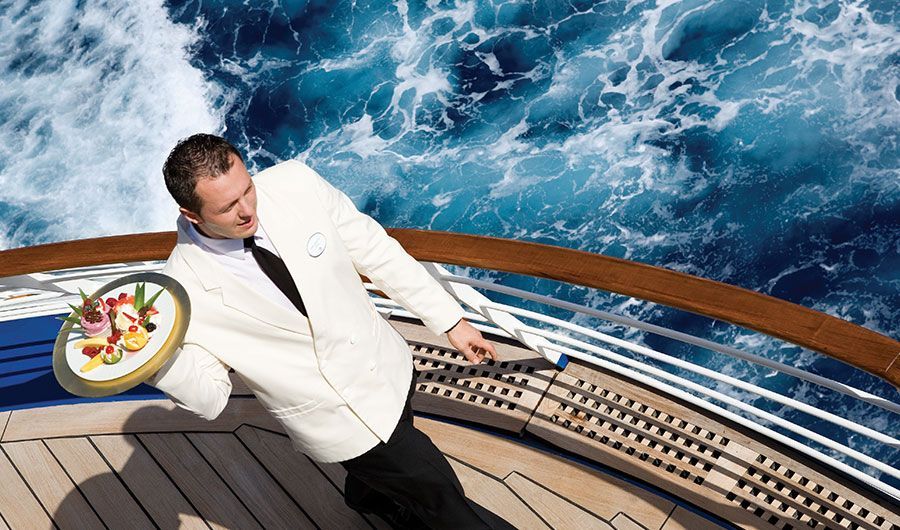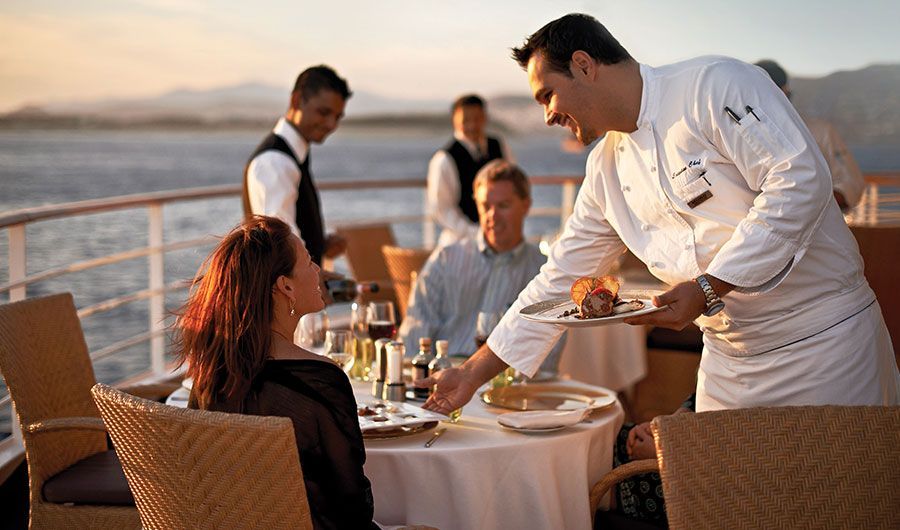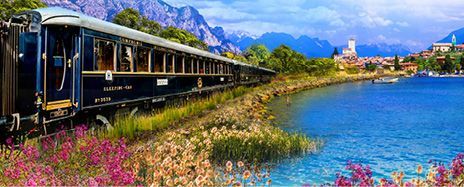 No-Fly Trio of Italian Lakes & Luxury Rail Journey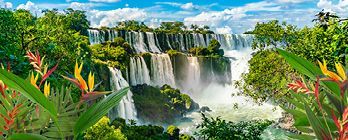 The Ultimate South America Adventure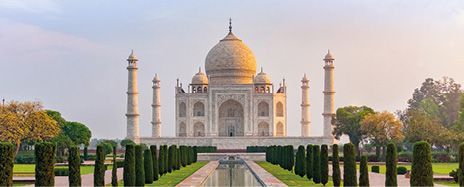 India's Golden Triangle & Arabian Cruise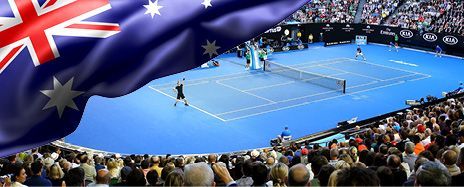 New Zealand Cruise & Australian Open Tennis