Luxury Mediterranean & Venice Simplon-Orient-Express Escape
Includes an All-Inclusive Luxury Silversea Cruise
Exclusive to Imagine Cruising | Luxury Venice Simplon-Orient-Express Rail Journey
10 nights | 14 Jun 2021
Luxury Mediterranean & Venice Simplon-Orient-Express Escape
Includes an All-Inclusive Luxury Silversea Cruise
Exclusive to Imagine Cruising | Luxury Venice Simplon-Orient-Express Rail Journey
10 nights | 14 Jun 2021
Luxury Mediterranean & Venice Simplon-Orient-Express Escape
Includes an All-Inclusive Luxury Silversea Cruise
Exclusive to Imagine Cruising | Luxury Venice Simplon-Orient-Express Rail Journey
10 nights | 14 Jun 2021
Get The Full Experience...
Discover the romantic waterways of Venice and Croatia's coastal gems before rounding the southern coast of Italy and returning to London on the lavish Venice Simplon-Orient-Express.
Embarking Silver Moon in Venice for an unforgettable Mediterranean cruise, you'll cross the Adriatic Sea to Croatia, stopping first at Zadar, gateway to the finest beaches in the region. From here you'll sail to Split where you'll discover a well-preserved Roman palace built in the 4th century AD. After visiting the Venetian town of Kotor in Montenegro, explore the holiday island of Corfu whose ruggedly beautiful landscape rivals any in Greece. Back in Italy, take in the small Sicilian fishing port of Giardini Naxos and bustling Naples, nestling under the shadow of Mount Vesuvius, before disembarking the ship and transferring to Florence, the cradle of the Renaissance. Then explore Venice, roam the maze of canals and soak up the atmosphere of Italy's most romantic city. The Venice Simplon-Orient-Express will then whisk you home through sublime alpine scenery and pastoral France.
Package Includes
7 night all-inclusive luxury cruise on board the brand new Silver Moon
Pre-paid gratuities and complimentary WI-FI on board
In-suite butler service and fully stocked fridge
All-inclusive alcoholic and non-alcoholic beverages including fine wines and premium spirits whilst on board
1 night hotel stay in Florence
1 night five-star hotel stay in Venice
2 day full-board luxury Venice Simplon-Orient-Express train journey from Venice to London
All hotel stays include breakfast
All transfers
Outbound flight (London departure - regional flights available)
ATOL protected
Flight from
Other regional airports may be available*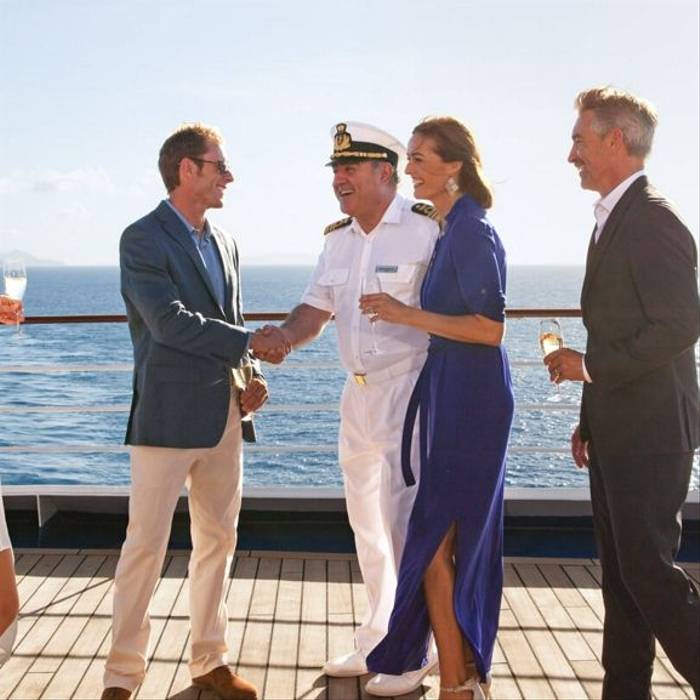 Venice
- Embark Silver Moon
Embark Silver Moon, the latest addition to the Silversea fleet and the epitome of 21st century luxury cruising. As a sister ship to Silver Muse, Silver Moon will mirror many of her popular features, including the dining venues Atlantide and Kaiseki, while maintaining the small-ship intimacy and spacious accommodation that are the hallmarks of the Silversea's cruise experience.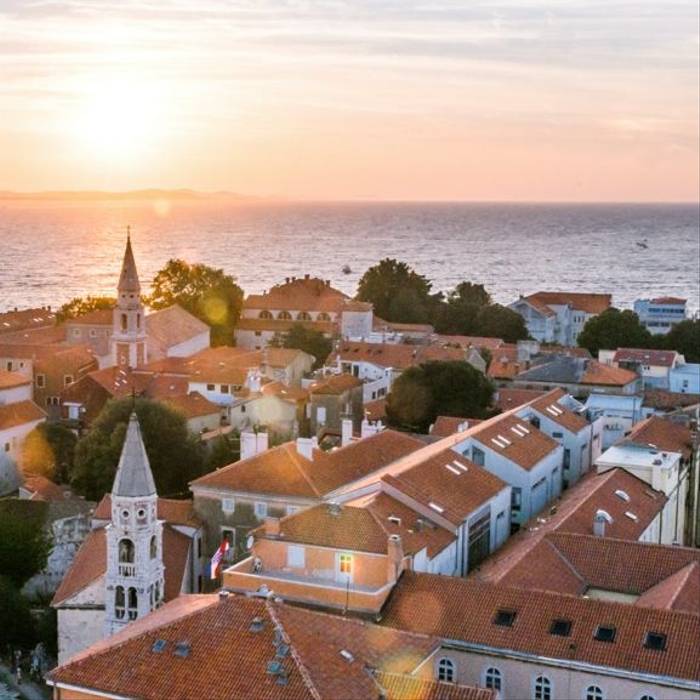 Zadar is the gateway to Croatia's best beaches and Krka National Park, where you can swim beneath waterfalls that make up for in beauty what they lack in size. As well as the Roman ruins and Venetian architecture of the old town, head to the waterfront to see one of Zadar's amazing sunsets or dance on the outdoor, solar-powered dancefloor. There's also a wave-powered sea organ - an architectural piece of audio art in the form of large marble steps.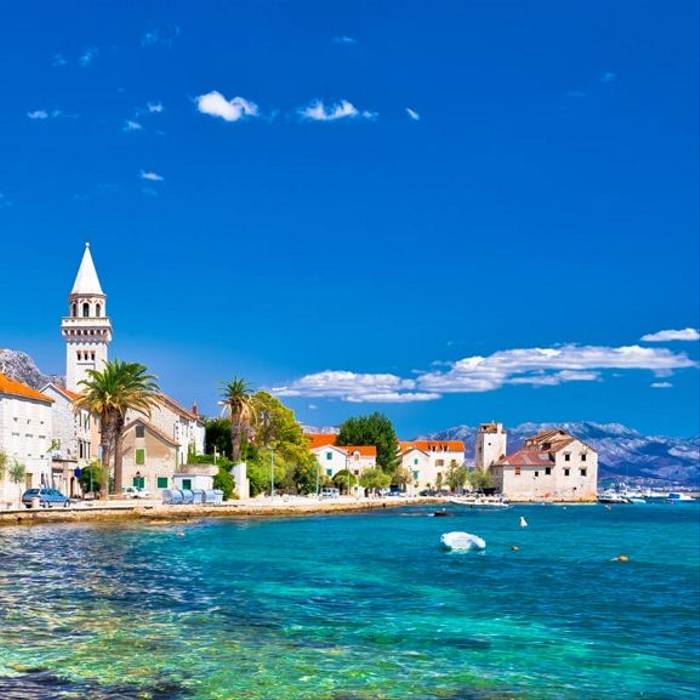 Split blends ancient monuments, natural beauty and modern Dalmatian life with consummate ease. With its spectacular setting – think mountainous backdrop offset by the turquoise waters of the Adriatic – it's no wonder that a Roman emperor chose to build his palace here. Today, Diocletian's Palace is one of the finest and best preserved Roman monuments in the world.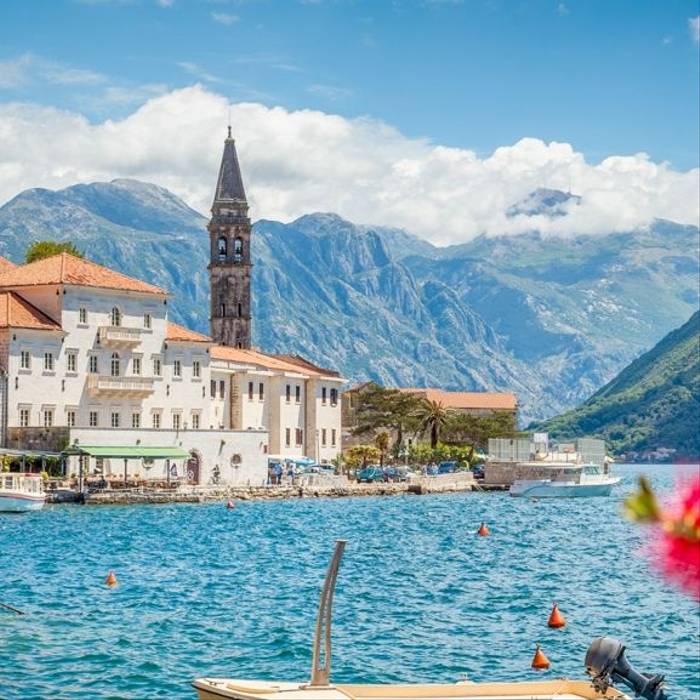 At Kotor you'll discover a charming red-roofed Venetian town that lies deep in a secluded part of the Gulf of Kotor. No visit here is complete without a visit to Our Lady of the Rocks, an artificial island in the bay on which a 17th century Roman Catholic Church stands. Built on top of sunken ships loaded with rocks, it also contains an art and history museum.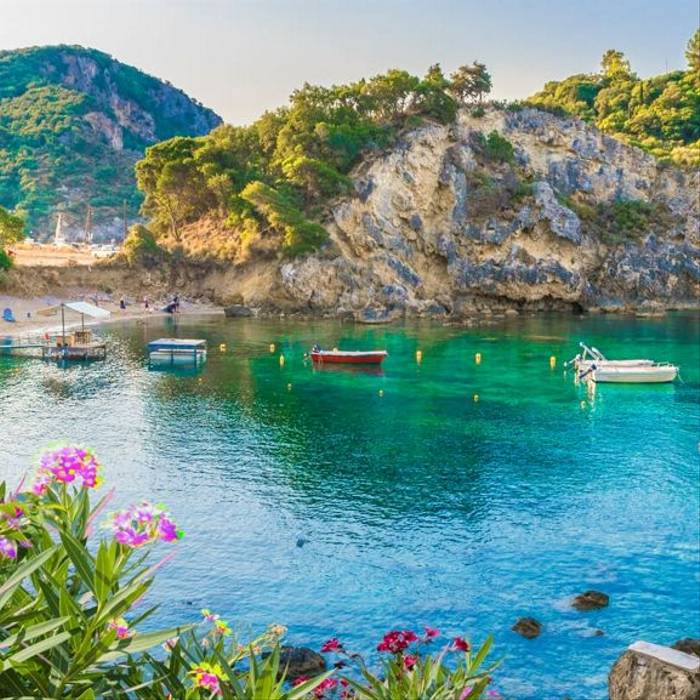 The blue waters of Corfu await. Museums and a strong cultural pride betray this beautiful island's history as an early seat of European learning. Away from the resorts, you'll find mountains carpeted with woodland, where towering Cyprus trees stand guard over inviting trails. You could also visit the Achilleion, a palace built in the 1800s for the Empress of Austria as a holiday refuge after the tragic loss of her son.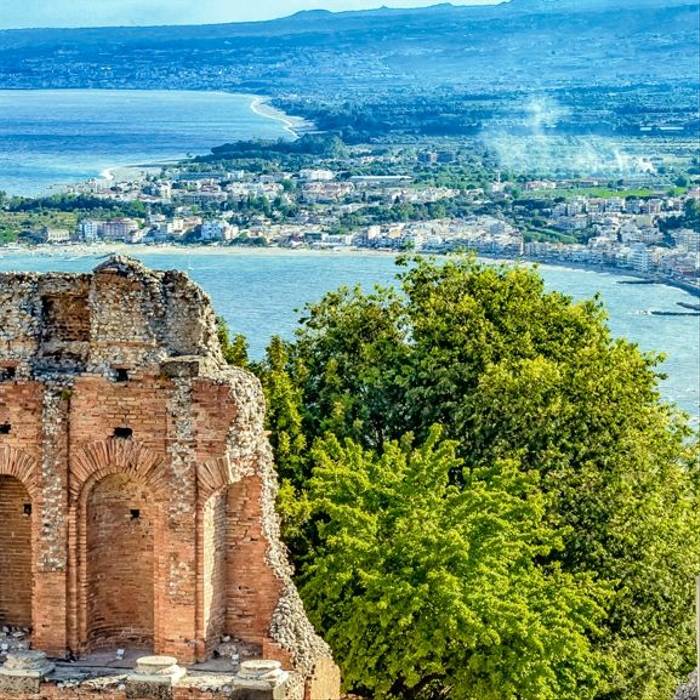 A sleepy Sicilian fishing village until the 1970s, Giardini Naxos is now a popular tourist destination whose seafront is bedecked with pizzerias, bars and hotels. But its rich in ancient history, too. Take in sights such as Schisò Castle, rebuilt in the 16th century from an earlier fort, and Vignazza Tower, a quadrangular watchtower once used to spot pirate ships off the coast.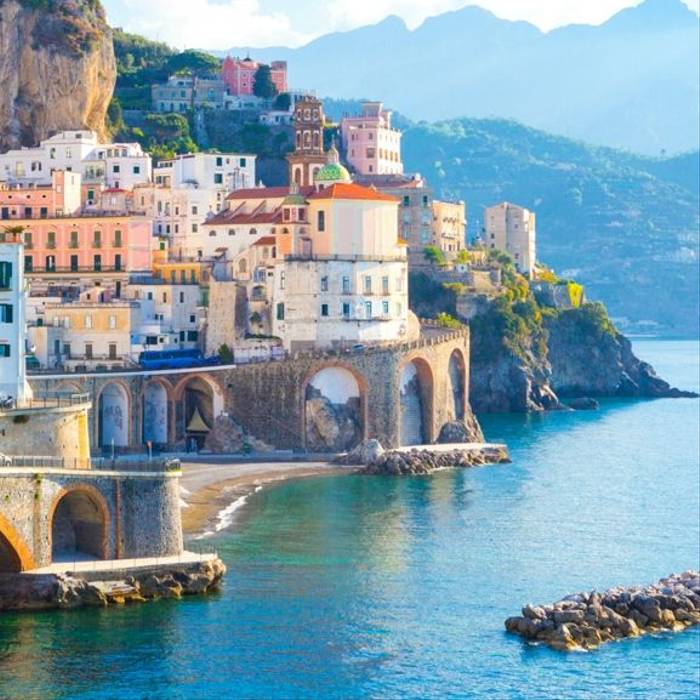 Head up the towering slopes of Mount Vesuvius, the only active volcano in mainland Europe, and savour a pizza in the city where this staple of Italian cuisine was first conceived. Naples also serves as a gateway to key destinations including Sorrento, Positano, Capri and, of course, Pompeii, an ancient Roman city preserved under ash after the eruption of Mount Vesuvius in AD 79.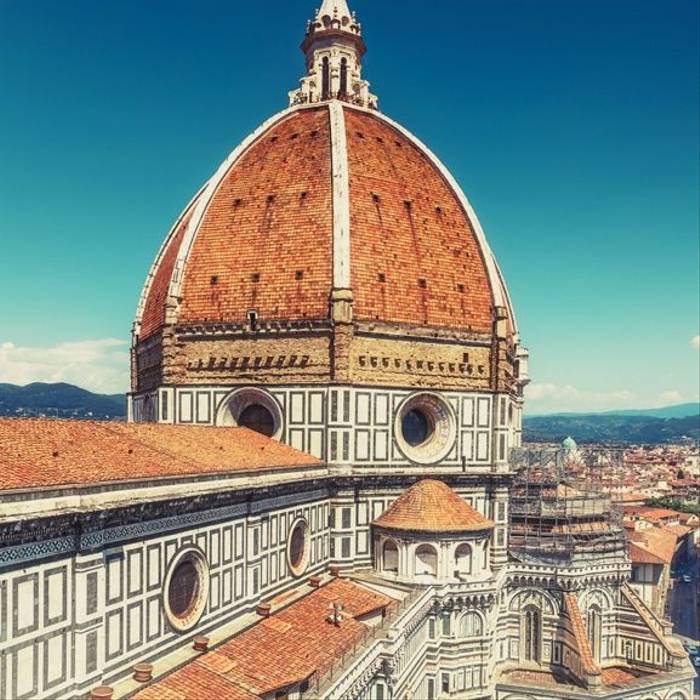 Civitavecchia (Rome)
- Disembark Silver Moon and Florence Hotel Stay
Embrace beautiful Florence, the cradle of the Renaissance, home to the Uffizi Gallery which is only rivalled by the Louvre for its collection of Renaissance masterpieces. Wander around this historical Tuscan city before stopping in one of its many bars and restaurants tasting delicious locally sourced foods and wines.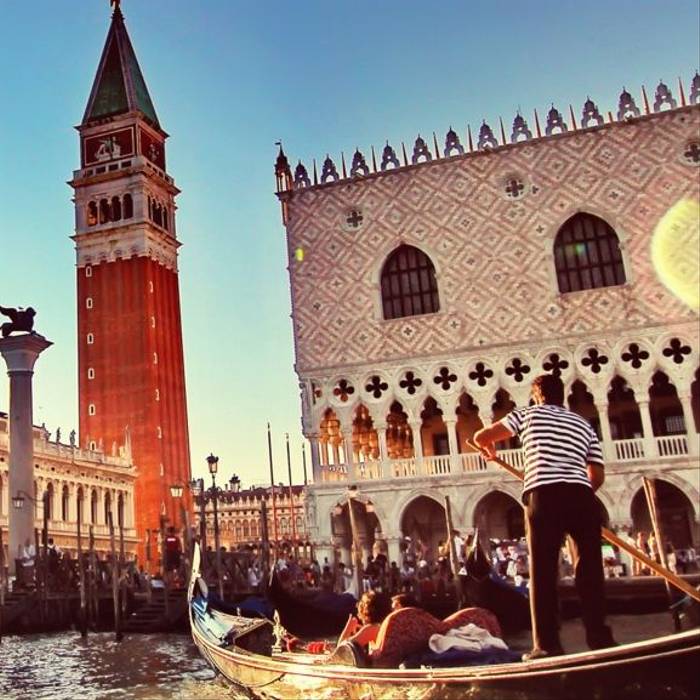 Spend the day soaking up the art and culture of this extraordinary city. For a true Venetian experience, go to the opera in the Teatro La Fenice or see the Bridge of Sighs, once the last view of Venice prisoners would have before imprisonment. The 15th century Doge's Palace gives you an insight into the lives of Venice's dukes who held meetings in rooms decorated by Titian and Tintoretto.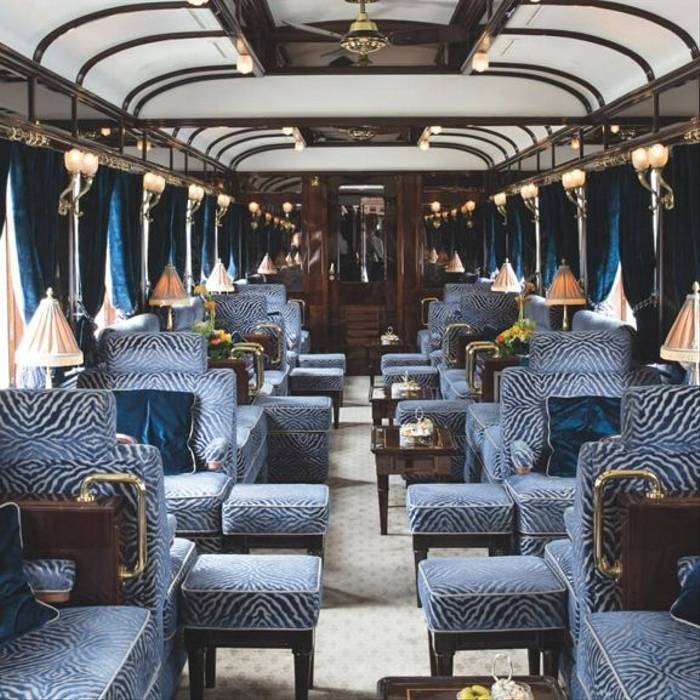 Venice
- Embark Venice Simplon-Orient Express
Return to London in elegance on board the iconic Venice Simplon-Orient-Express. Savour the exquisite details of its plush décor, from the mosaic floors of the bathrooms to the warmly lit glow of your wood-panelled carriage. As you glide serenely through the European countryside, you'll pass stunning alpine scenery and feast on a sumptuous three course lunch and four-course dinner served by liveried waiters.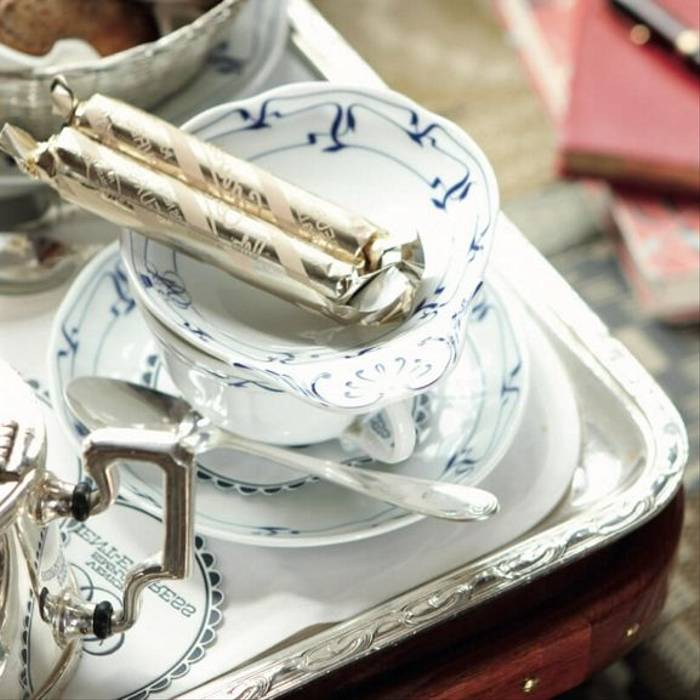 London
- Disembark Venice Simplon-Orient Express
After breakfast, a quick stop in Paris and a delicious brunch, you'll arrive at the French coast to cross the channel. On the other side, a glass of champagne awaits you before you take afternoon tea aboard the glamorous British Pullman with its individually named carriages and refined atmosphere. Redolent of a bygone age, it will whisk you to London in fine style.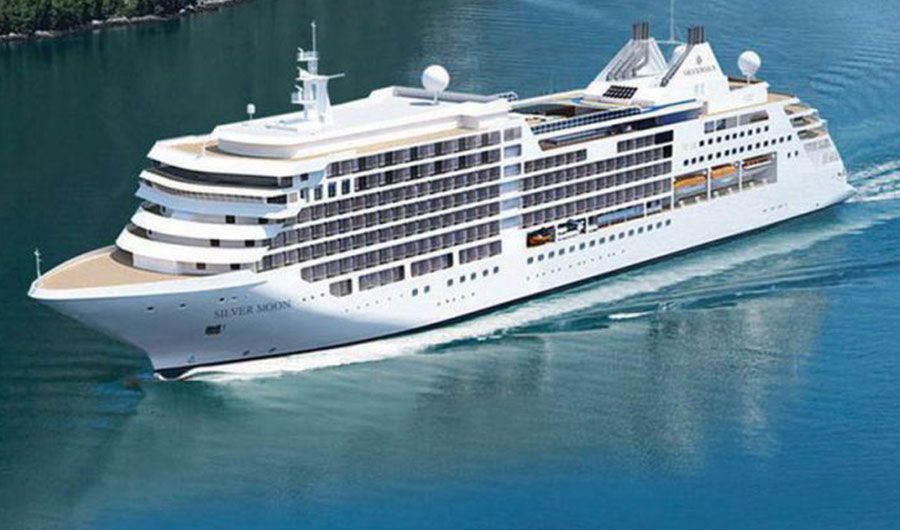 With sleek lines and impeccable taste, Silver Moon will make her debut in August 2020 in the only way Silversea know how – luxurious style. Similar to her sister ship, Silver Muse, Silver Moon offers her guests new dining venues, larger spa facilities and even more stylish opulence. Choose from one of the six restaurants to explore world cuisines from Atlantide with its European seafood dishes to Kaiseki where you can sample delightful sushi rolls and hibachi from Japan. With a new culinary immersive experience to explore each destination's delectable treats together with traditional Silversea hallmarks such as spacious suites and a butler service to attend to your every need – you'll discover a whole new side to luxury cruising with Silver Moon.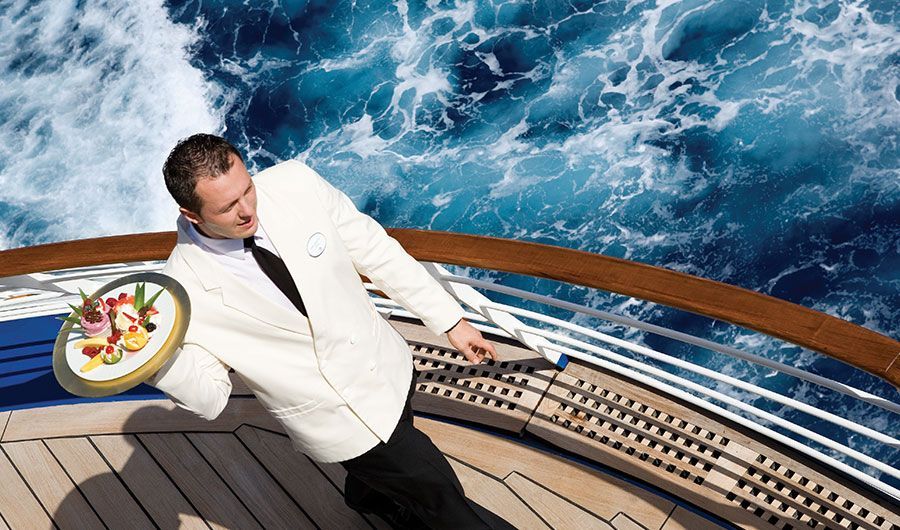 Sea and Land Taste
Take an immersive culinary tour of every destination with the all-new Sea and Land Taste (S.A.L.T.) programme.
Silver Note
Sample delicious tapas or enjoy the sophisticated evening menu to the sound of live jazz and blues.
Venetian Lounge
Stunning shows and live entertainment acts make every evening on board an unforgettable experience.