New Zealand's Coastal Gems & Sydney Stay
Includes a Hotel Stay in Sydney
15 nights | 01 Apr 2020
New Zealand's Coastal Gems & Sydney Stay
Includes a Hotel Stay in Sydney
15 nights | 01 Apr 2020
New Zealand's Coastal Gems & Sydney Stay
Includes a Hotel Stay in Sydney
15 nights | 01 Apr 2020
Flight from
Other regional airports may be available*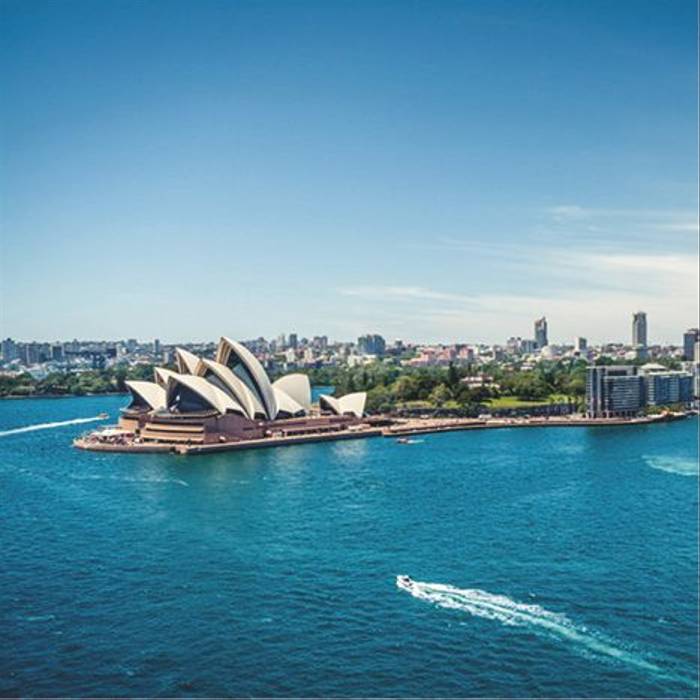 As Australia's most cosmopolitan city you can expect breathtaking energy as you roam the bustling streets, exploring the sights of this spectacular destination. Admire the captivating works at the Museum of Contemporary Art, star gaze from the planetarium in Sydney's Observatory or amble through the beautiful greenery of The Royal Botanic Garden.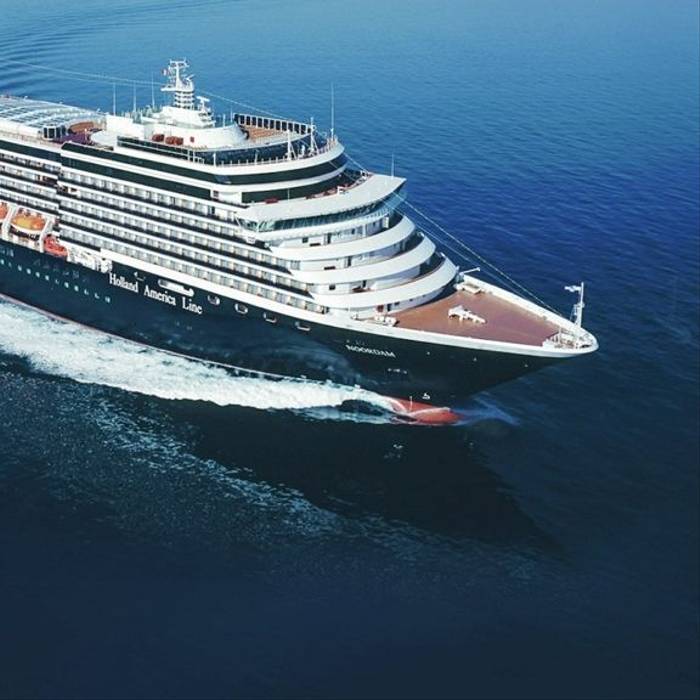 With all the elegance of traditional cruise sailing, yet offering a few state-of-the-art surprises, Holland America's beautiful Noordam, is an ideal choice for passengers of all ages. On board Noordam you'll discover museum-quality paintings, as well as contemporary art, including the photographs of music greats, Dizzy Gillespie and BB King.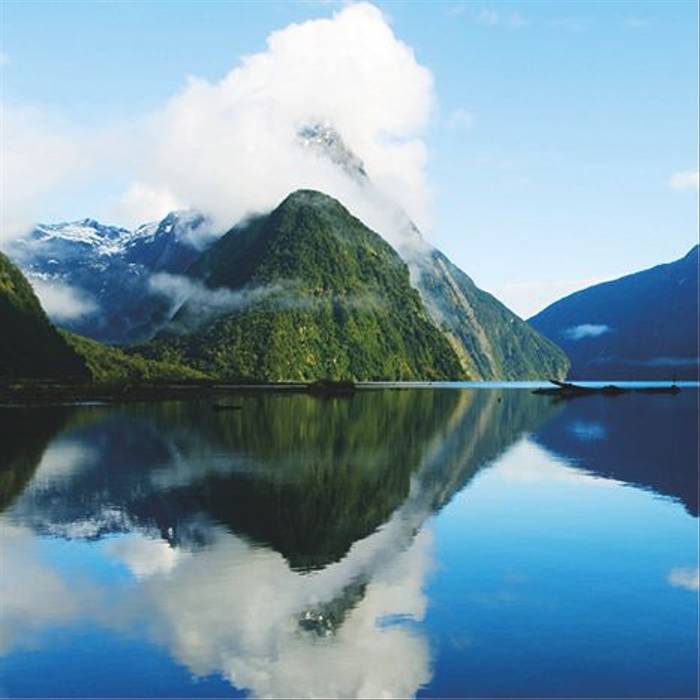 Milford Sound (Scenic Cruising)
Today, you'll cruise through Milford Sound; a spectacular natural fiord in South West New Zealand formed by glaciers over millions of years. In this important wildlife habitat you could spot a Little Blue penguin or two, as well as resident fur seals and playful dolphin,s as you sail past breathtaking scenery where waterfalls plummet down sheer cliffs into still, deep waters. This unspoilt and rugged landscape will captivate even the most experienced traveller.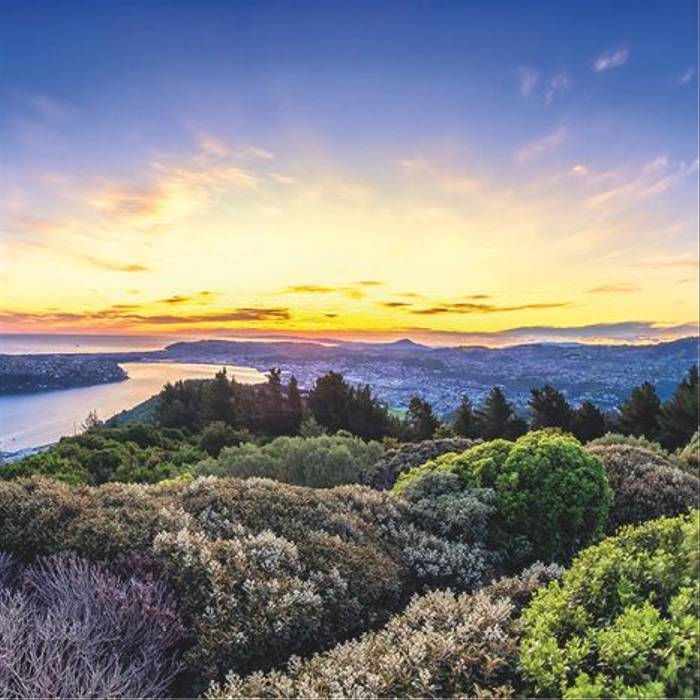 A warm welcome awaits in Dunedin, where the locals are so proud of their Scottish heritage that they even have their own tartan. Don't miss the themed gardens at Larnach Castle, including the Serpentine Walk, the Alice Lawn and a native plant trail; a true botanist's dream. Dunedin is also a gateway to the beautiful Otago Peninsula, criss-crossed with hiking and cycling trails that reward you with sightings of albatross, sea lions and rare penguins.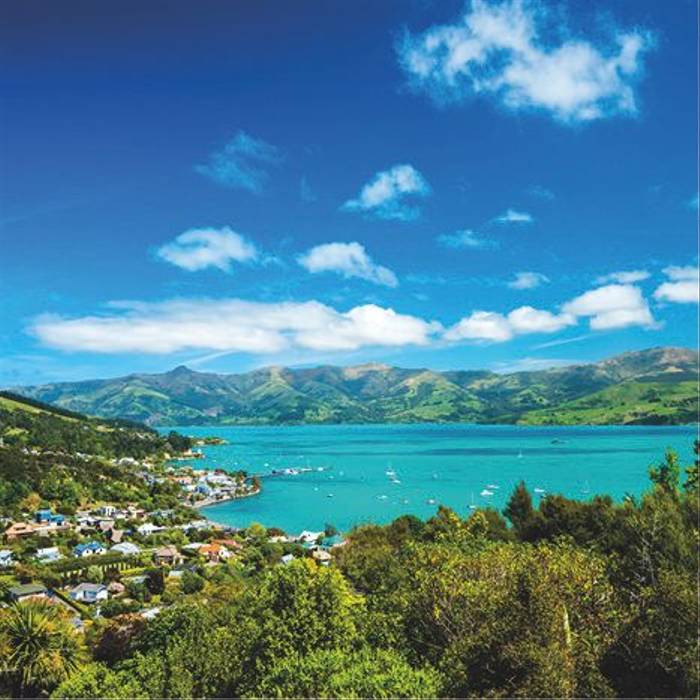 Be charmed by Akaroa's natural beauty and thriving artisan culture. The waters are home to rare Hector dolphins, the smallest in the world and a host of other marine life. As a former French settlement, you'll find pretty French-named streets full of boutique shops, craft galleries and French bakeries and delis.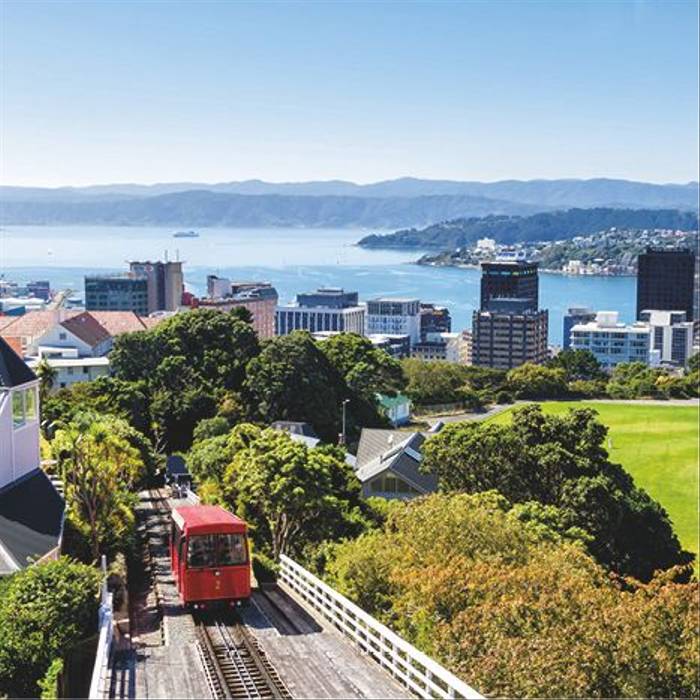 Today you'll spend the day in the capital, Wellington, famous for its vibrant creativity enhanced by fantastic food and drink. It's a great place to try new flavours from any of the 22 Cuisine magazine's top 100 New Zealand restaurants. A must-do activity is taking the walkway through the bush-covered Town Belt to Mount Victoria Lookout. Gaze out to the sensational panoramic views of the city, harbour and beyond.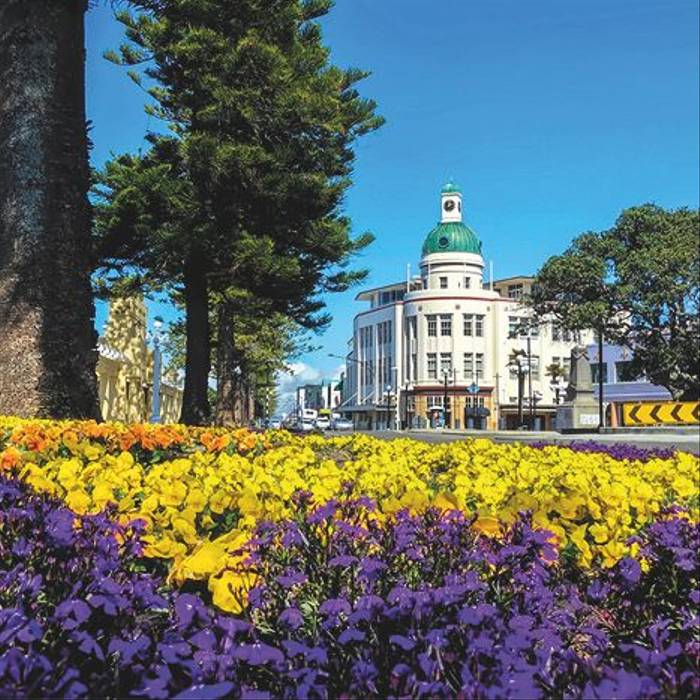 Rebuilt following an earthquake in 1931, Napier is known as Art Deco City. Take a walk around the city centre to experience the world's most comprehensive collection of art deco buildings with their geometric shapes and bold designs. Napier is also home to some of New Zealand's oldest wineries, including the Mission Estate Winery producing a wide range of award-winning wines.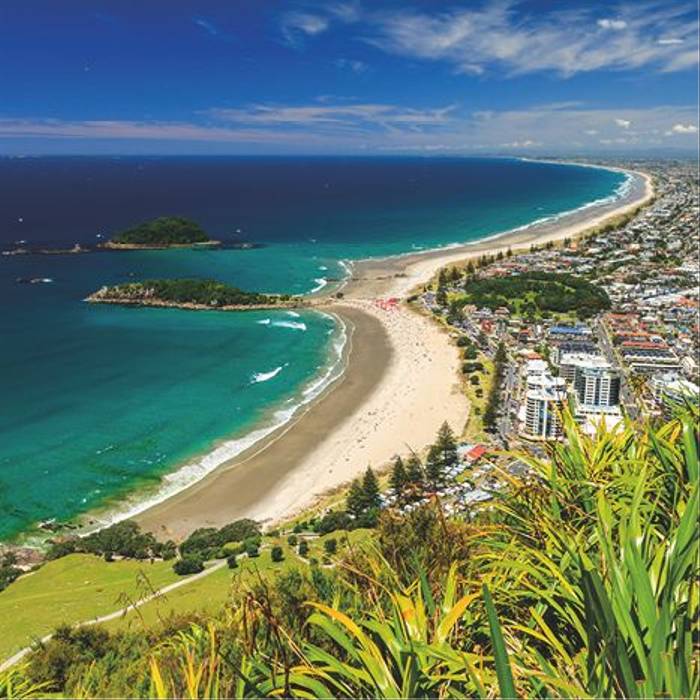 As you sail into Tauranga's scenic harbour, you'll pass the Bay of Plenty's iconic Mount Maunganui, an extinct volcano crossed with walking trails and dotted with hot saltwater pools. On arrival you'll find many delights in this beachside city: art, culture, boutique shopping and delicious food. You could take an excursion to Rotorua to experience Maori culture, or visit the 'Hobbiton' film set where The Lord of the Rings and The Hobbit movies were made.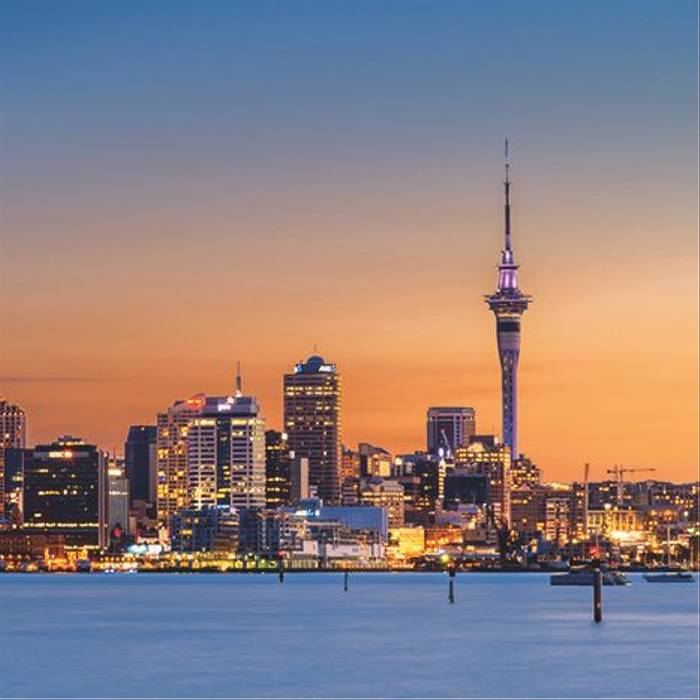 With plenty of islands freckling the sea off the coast, and green fields that stretch out for miles, this city certainly has nature at its fingertips. While you could explore the city, you could also delve further into its natural heart by visiting the nearby thermal springs, sip a regional wine at a local winery, or explore the nearby rainforest.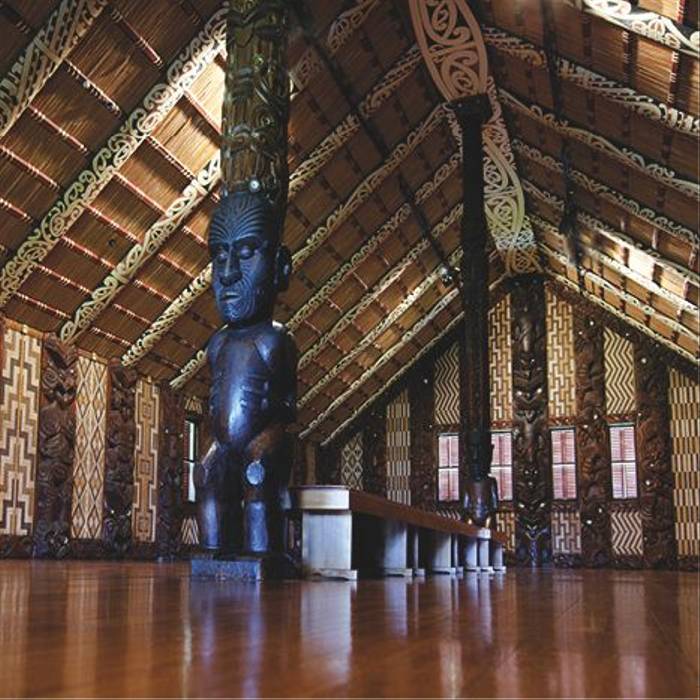 Waitangi, or "weeping waters" in a Maori-language, located on the Bay of Islands, homes an array of historic sites, including the place where the most important treaty in New Zealand's history was signed. Explore the Treaty Grounds and embrace the opportunity to learn about Maori culture, take a tour along the Waitangi River, or wander through beautiful native forest to Haruru Falls.

DAY 13 - 14
| 13 - 14 Apr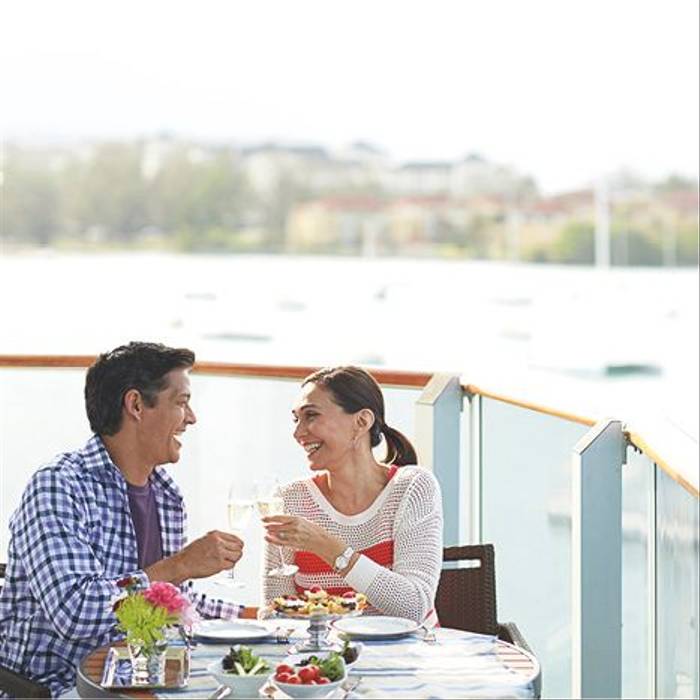 Poised on the cusp of magnificent Twofold Bay – the third deepest natural harbour in the Southern hemisphere, you'll find the stunning spot of Eden. Home to historical features, majestic killer whales and dazzling scenery, there's plenty to see and do in this pretty coastal town. Head to Ben Boyd National Park and discover the history of the land, relax in the tranquil surroundings with a picnic overlooking the ocean vistas or, relish a spot of whale watching.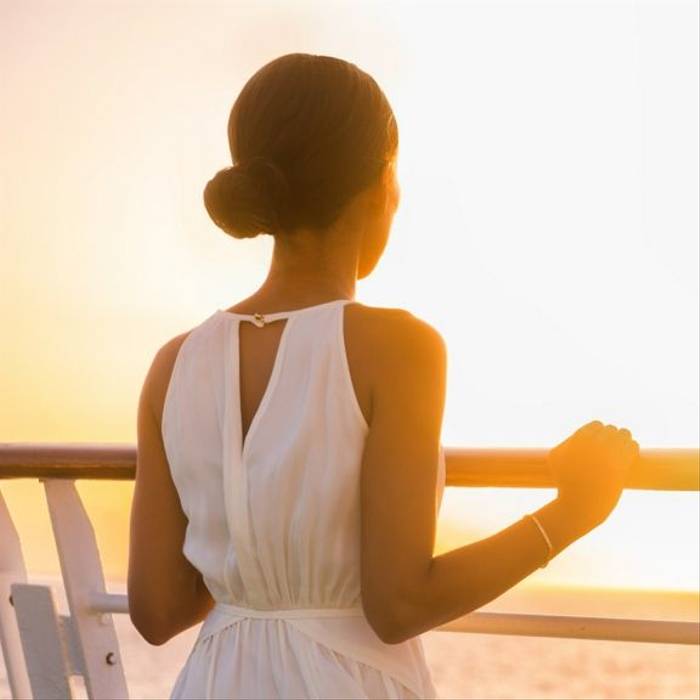 Sydney
- Disembark Noordam
Cruise complete, you'll disembark your ship and head to the airport for your flight back home.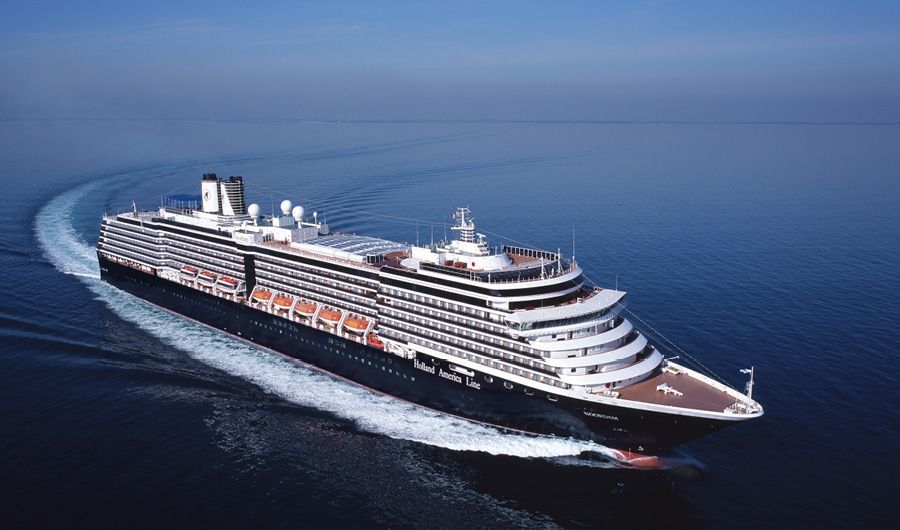 With all the elegance of traditional cruise sailing, yet offering a few state-of-the-art surprises, this beautiful cruise ship is an ideal choice for passengers of all ages. On board Noordam you will discover museum-quality paintings as well as contemporary art such as the photographs of music greats, Dizzy Gillespie and BB King. One of the most remarkable pieces of furniture is an inlaid chest, made in Germany in 1885, which is flanked by carved seventeenth-century Baroque columns. The Noordam exemplifies a classic style of ocean travel with contemporary amenities and modern enhancements added in.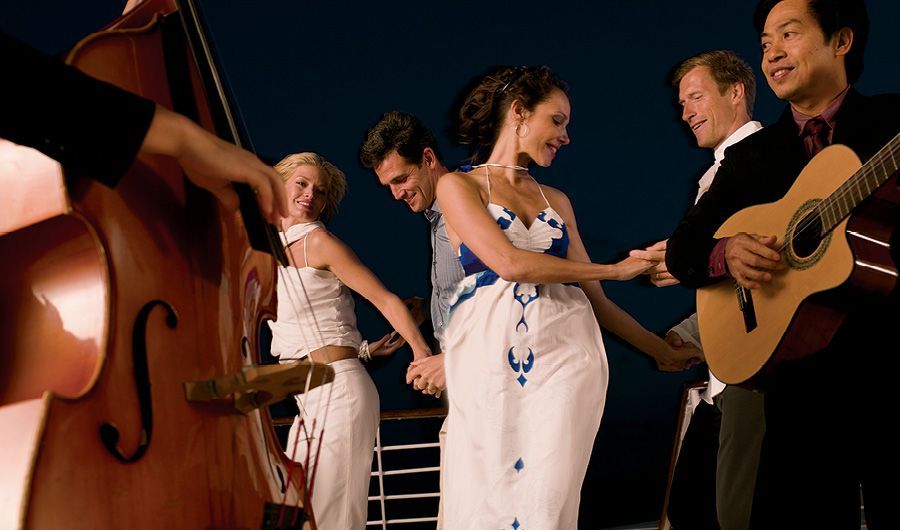 Vista restaurant
This beautiful two-tier restaurant is the perfect place to enjoy the finest cuisine at times to suit you. Dine with new friends or cosy up for a romantic meal for two.
Greenhouse Spa and Salon and Thermal Suite
Treat yourself to a pampering in the tranquillity of this gorgeous spa, with pool, loungers and a range of treatments available to help you relax and recharge.
The Vista Show Lounge
From spectacular live shows to the glittering casino, your evenings on board will be filled with entertainment. Don't miss Dancing with the Stars: At Sea, the ship's dazzling live dance experience.