New Zealand Cruise & Australian Open Tennis
Includes a 6 Night Hotel Stay in Melbourne
Experience the Australian Open in 2021
19 nights | 13 Jan 2021
New Zealand Cruise & Australian Open Tennis
Includes a 6 Night Hotel Stay in Melbourne
Experience the Australian Open in 2021
19 nights | 13 Jan 2021
Get The Full Experience...
Following a stunning cruise around New Zealand on board Sapphire Princess, experience the excitement of the Australian Open's Finals.
Flying to Melbourne for an overnight hotel stay, you'll sail away to New Zealand's coastline on board Sapphire Princess. Gliding through Fiordland National Park, savour the unparalleled views of soaring, forest-caped peaks, wispy waterfalls falling like trails of broken lace and glassy waters reflecting these stunning vistas. You'll continue to Dunedin, the 'Edinburgh of the South' and charming Akaroa, home to the smallest dolphin in the world. Walk within idyllic Picton, visit the steaming, hot saltwater pools in Tauranga and explore the thriving multi-cultural city of Auckland before arriving back in Melbourne for the highlight of this cruise holiday: the Australian Open. During your stay in Melbourne, witness some of the world's most renowned tennis players go head-to-head in nail-bitingly intense matches to be the champion of this highly anticipated competition.
Package Includes
6 night hotel stay at the Rydges Melbourne with breakfast
Tickets to the Australian Open including the Men's and Women's Singles Finals
13 night full-board cruise on board Sapphire Princess
All transfers (excludes transfers to and from the Australian Open)
All flights (London departure - regional flights available)
ATOL protected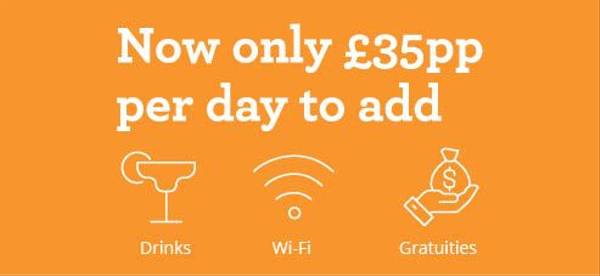 Princess Plus
Indulge in a delicious array of drinks, keep in touch with loved ones back home and leave the stress of tipping behind with Princess Plus – for just £35pp per day!
Flight from
Other regional airports may be available*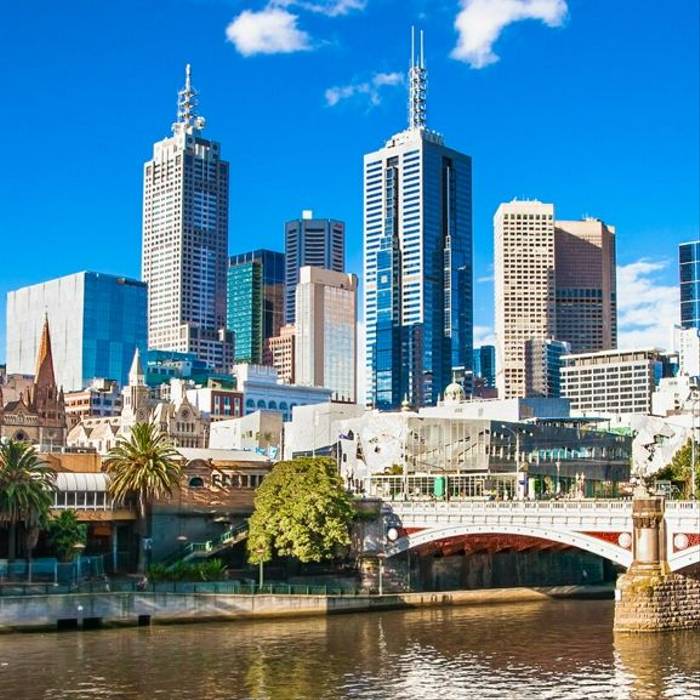 Today you'll fly to Melbourne and begin your Australasia adventure. This city is famous for its markets, where you'll find everything from local produce to arts and crafts and vintage fashion. The inner city's leafy sections have a European feel, alongside New York-style 1950s art deco high-rises. Away from the bustle, you'll find nearby Yarra Valley, where you could taste world-class wines and walk through lush forests.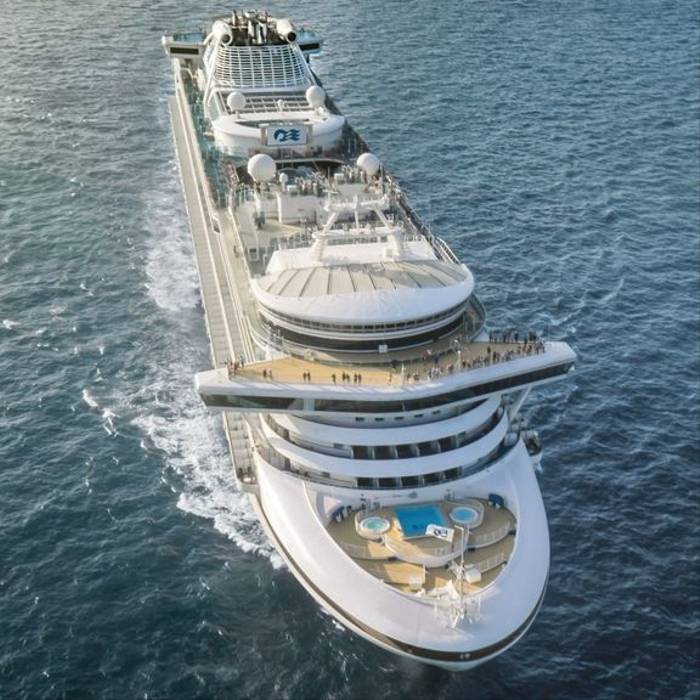 Melbourne
- Embark Sapphire Princess
Today you'll embark Sapphire Princess for your cruise. With a range of dining options and a huge range of entertainment, you can guarantee a cruise holiday of a lifetime on board Sapphire Princess.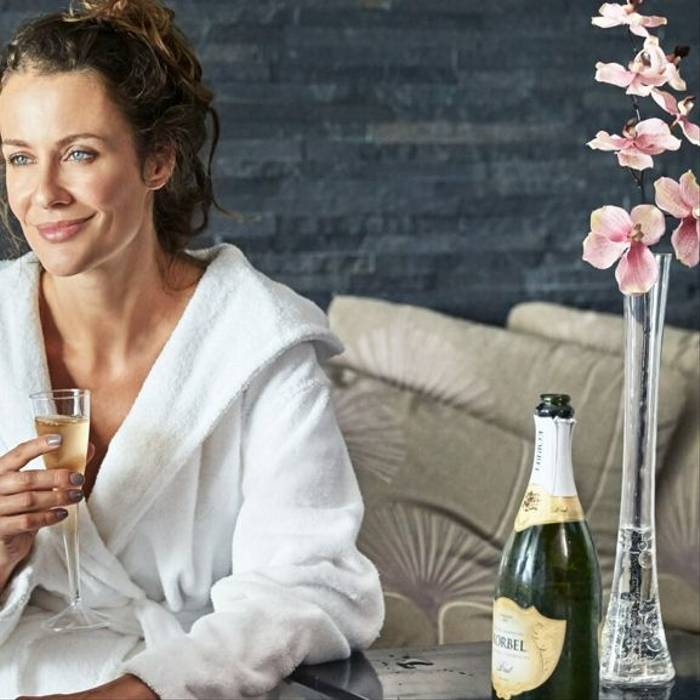 Enjoy the facilities on board from rejuvenating spa treatments and the tranquillity of a top-deck retreat reserved just for adults to original musicals, dazzling magic shows, feature films, top comedians and nightclubs to dance the night away.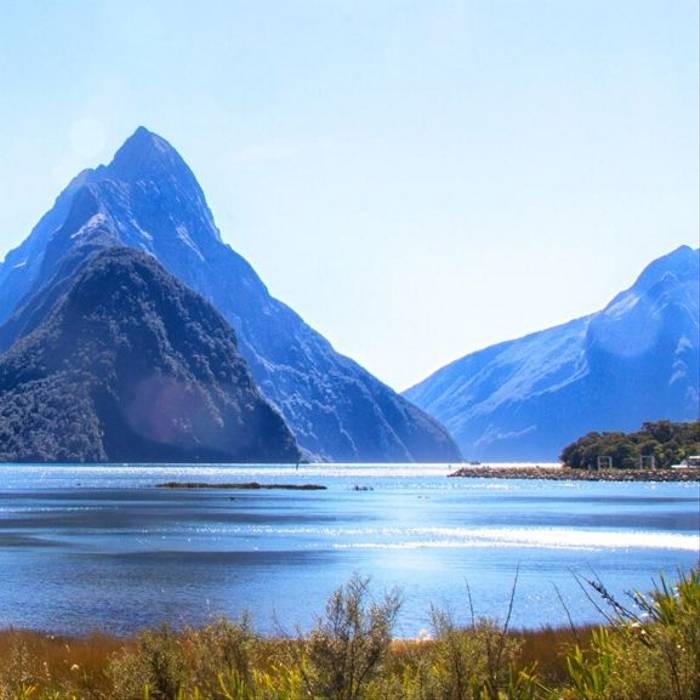 Fiordland National Park (Scenic Cruising)
Sail away into a dreamlike world as today you'll cruise through Fiordland National Park, a nature haven where glacier-cut mountains and mirror-smooth lakes emanate serenity. Watch waterfalls cascade down craggy cliffs, wispy clouds caress mountain peaks and maybe, if you're lucky, dolphin fins crest glassy water.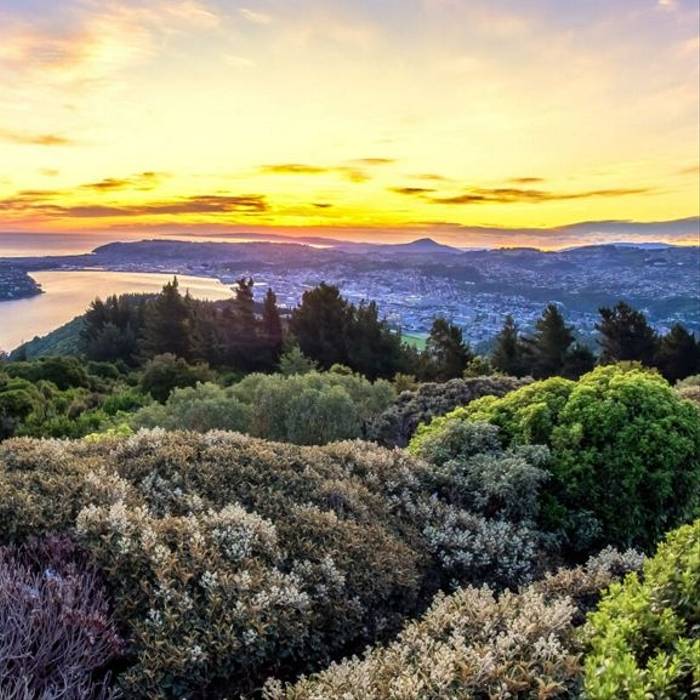 Breathe in the crisp, fresh air as you step on decidedly Scottish soil. Even though you may be half a world away and in a different country, the flavour remains the same from the blue Victorian buildings and beautiful green parks to local bars and pubs, it more than lives up to its title as the 'Edinburgh of the South'.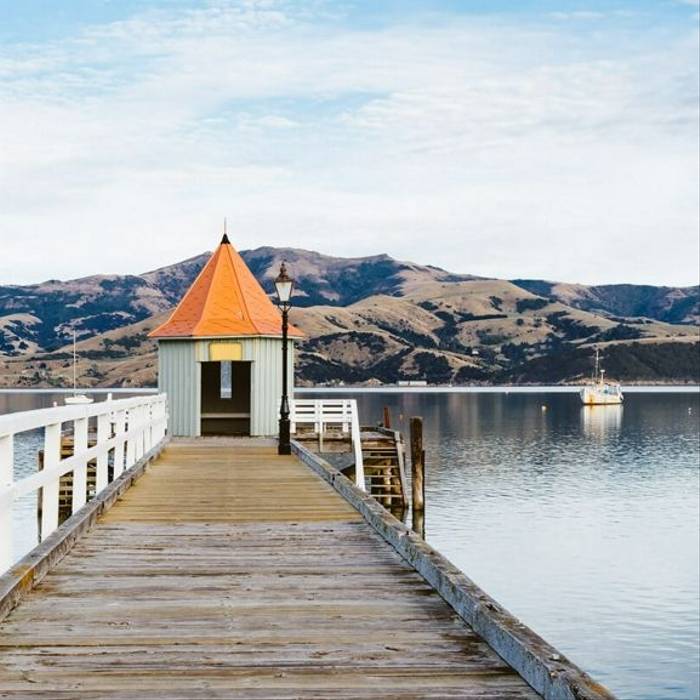 Mimicking a French provincial town, idyllic Akaroa is home to rolling hills and sprawling vineyards. Head out onto the water where it hosts an abundance of marine life including rare Hector's dolphins – the smallest dolphin in the world. If you want to keep your feet on dry land, you could stroll in the Hinewai Reserve for beautiful walks and feel like you're standing on the edge of the world.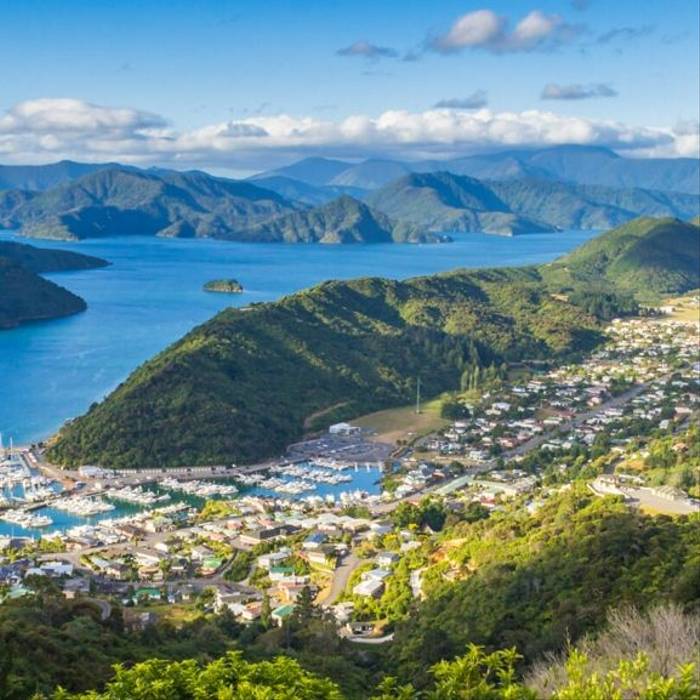 A picturesque seaside town in the heart of Marlborough Sounds, Picton will charm you with its buzzy bars and cafés, and artsy galleries. Sit down with friends and share a drink in one of Picton's waterside eateries, while admiring the views of the palm tree-lined promenade. Then go kayaking in the peaceful waters of the sheltered harbour, before a visit to the floating maritime museum or aquarium.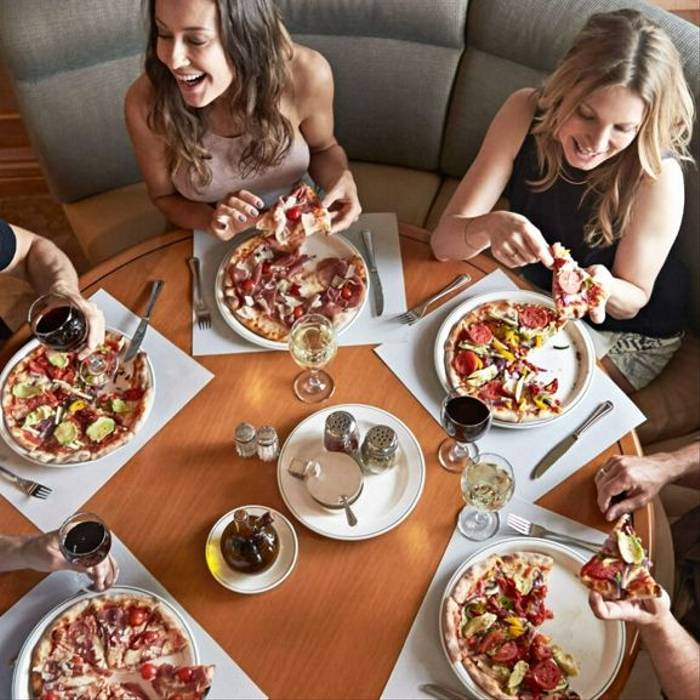 Sapphire Princess has many specialty restaurants that deliver an extraordinary experience. With the freshest ingredients, menus reflect regional flavours from around the world. The Italian specialty restaurant has been voted one of the "Best Cruise Ship Specialty Restaurants" at sea.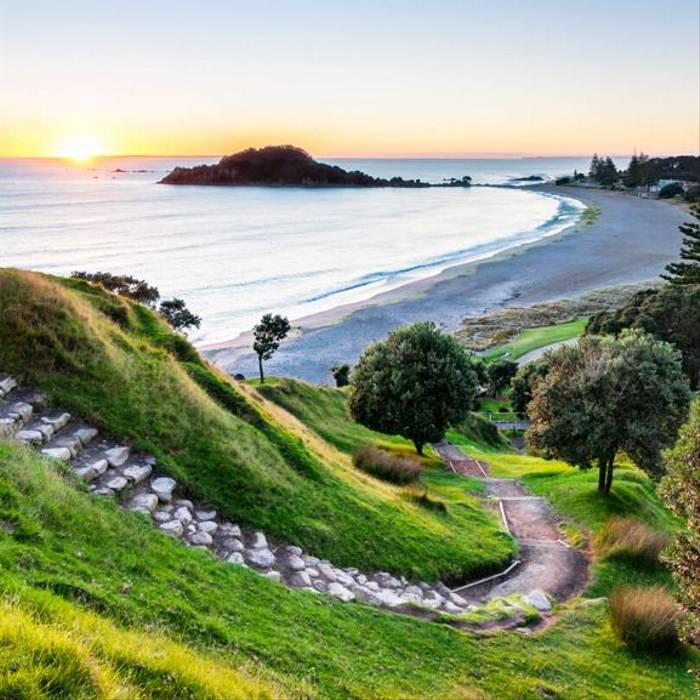 As you sail into Tauranga's scenic harbour, you'll pass the Bay of Plenty's iconic Mount Maunganui, an extinct volcano crossed with walking trails and dotted with hot saltwater pools. On arrival you'll find many delights in this beachside city: art, culture, boutique shopping and delicious food. You could take an excursion to Rotorua to experience Maori culture or visit the 'Hobbiton' film set where The Lord of the Rings and The Hobbit movies were made.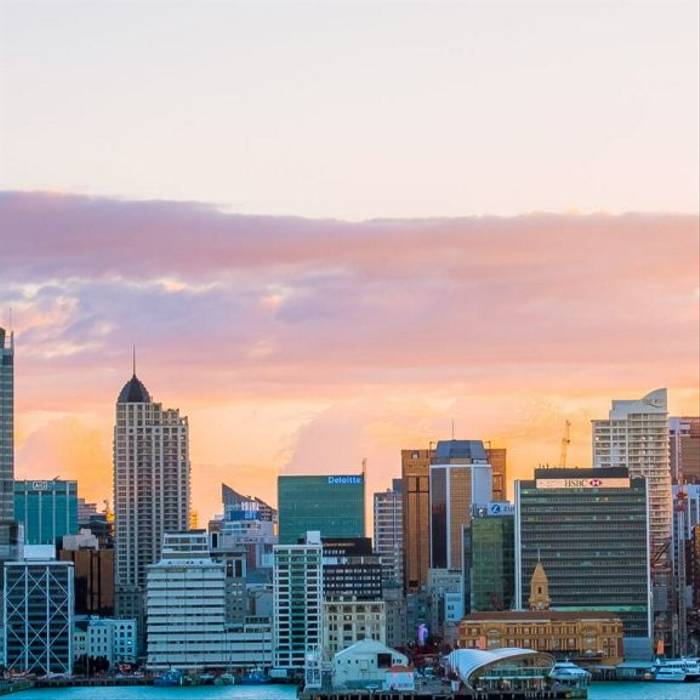 Auckland is an urban city set in the surroundings of skyscrapers, beautiful beaches, hiking trails and an abundance of shops, bars and restaurants. This city has something for everyone, from walks in stunning countryside to lazing on the black sandy beaches of the coastline and shopping in the city centre. A scenic ferry ride will allow you to discover some of the 50 island gems in Auckland's majestic Hauraki Gulf.
DAY 12 - 14
| 24 - 26 Jan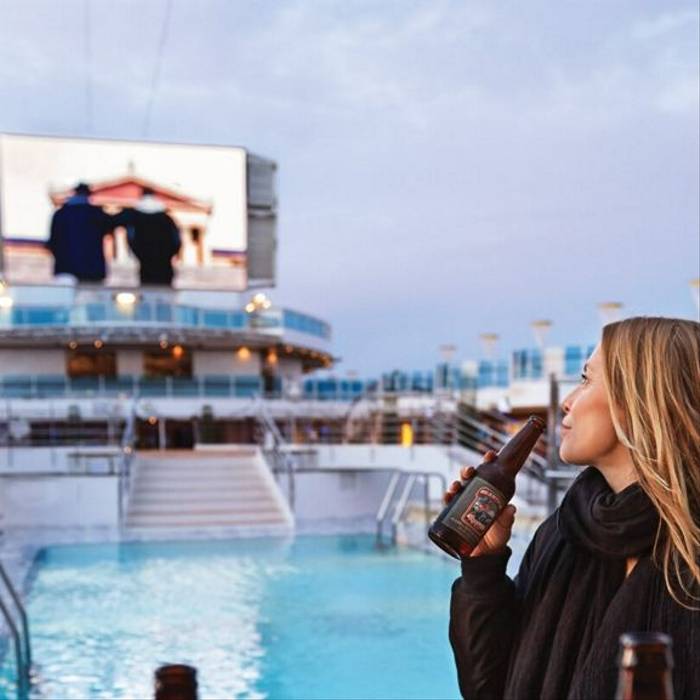 Throughout the day and night, the exclusive open-air poolside amphitheatre is the go-to destination for feature films, thrilling concerts and exciting sporting events such as live football games. As the stars come out, cosy up under a fleece blanket in the comfortable lounger, grab some complimentary popcorn and enjoy that exciting car chase or mystery thriller on the giant screen.
DAY 15 - 17
| 27 - 29 Jan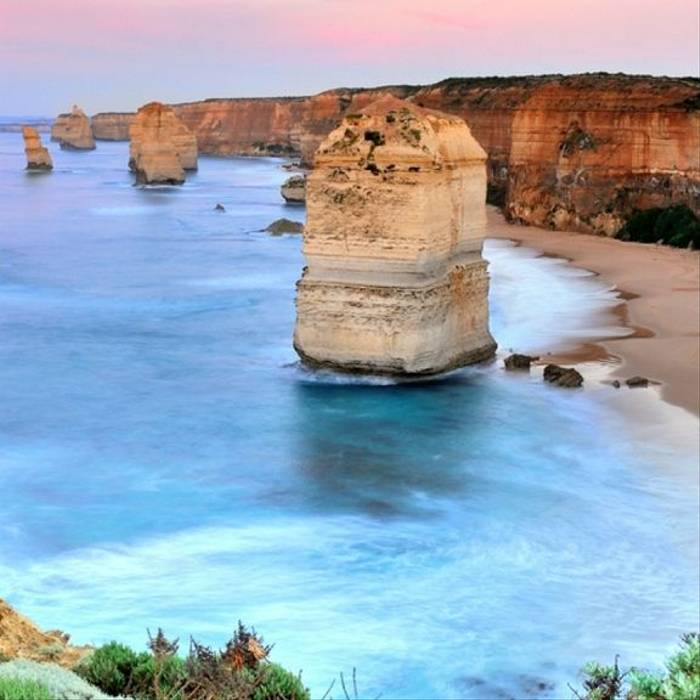 Melbourne
- Disembark Sapphire Princess and Hotel Stay
Today you'll return to Melbourne and disembark Sapphire Princess for your five night hotel stay. Here you'll have another chance to explore Melbourne's exciting mix of style, sport, culture and dining. Take a wander down its cobbled laneways to find coffee shops, cafés and unique shopping boutiques.
DAY 18 - 19
| 30 - 31 Jan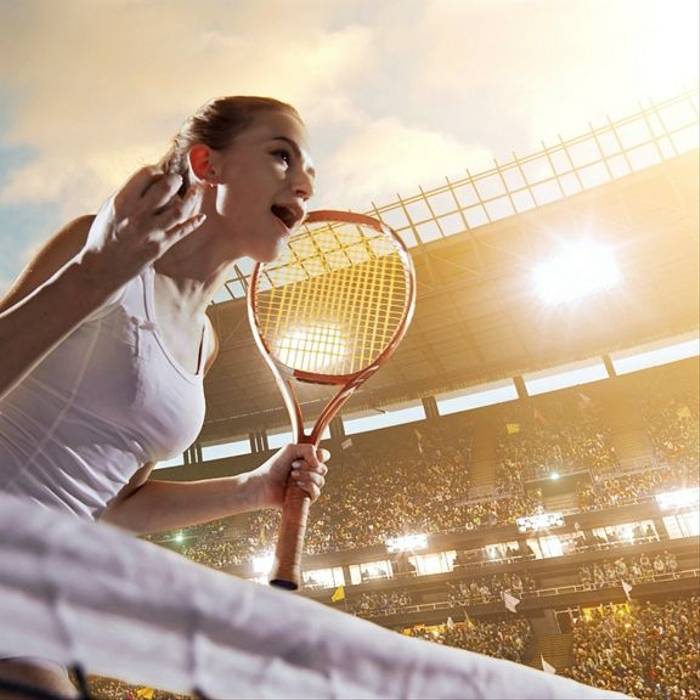 Melbourne
- Hotel Stay and Australian Open
During your time in Melbourne, you'll experience all the excitement of the Australian Open, one of the world's most thrilling sports tournaments and 2021's first Grand Slam. With tickets to the Men's and Women's Finals, you'll witness the best tennis stars in the world compete for glory in a game like no other, aptly named the 'Fans Slam' due to its incredible atmosphere - an experience every tennis fan would simply love to tick off their bucket list.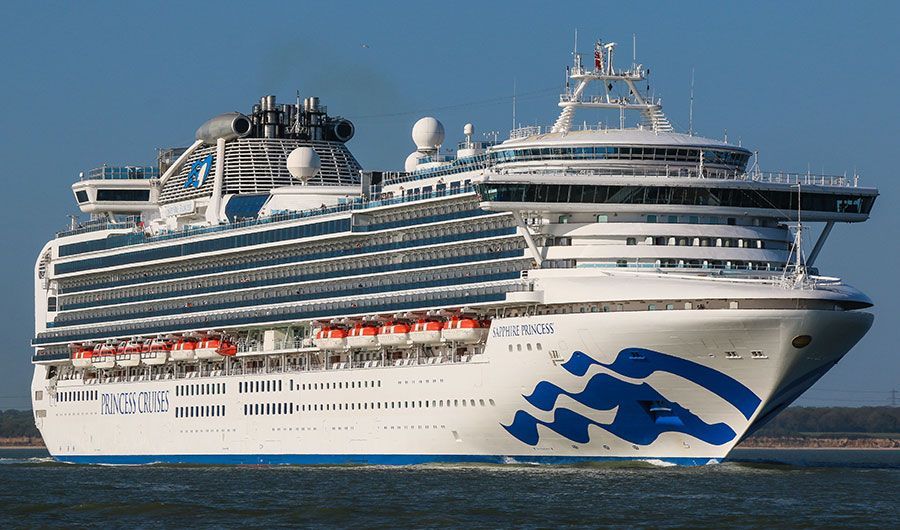 With such a sparkling array of entertainment venues, great dining options and fantastic activity programmes, there's no wonder the lovely Sapphire Princess is considered such a gem. This stunning ship is a fabulous choice for those wanting a family cruise holiday of a lifetime to some of the world's hottest cruise destinations. Yet the elegant and luxurious lounges, beautifully designed public spaces and spacious pool areas also provide the perfect ambience for passengers looking for a more peaceful and romantic getaway. Her welcoming and helpful crew will make sure you enjoy your holiday in just the way you want to on the exciting Sapphire Princess.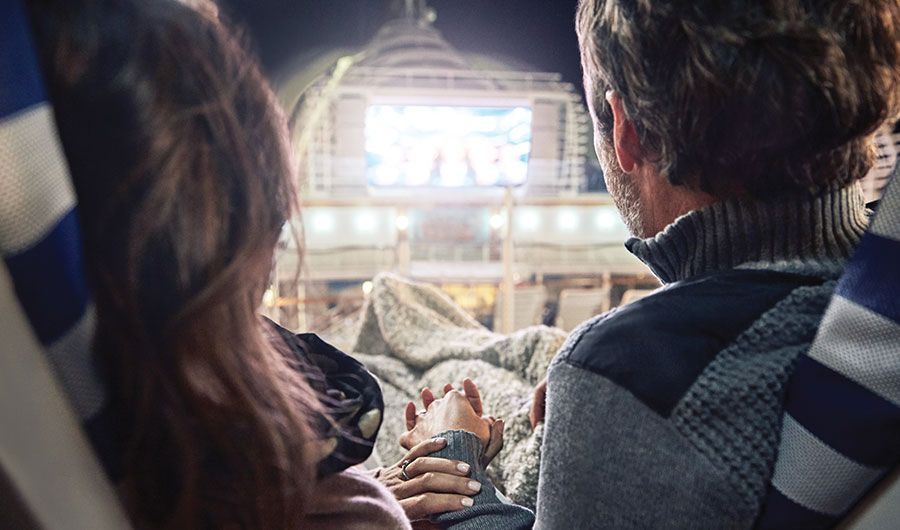 Lotus Spa
Enjoy relaxing treatments, such as facials, aroma stone therapy massages, detoxifying ocean wraps and an aromatherapy thermal suite.
Sabatini
Savor Sabatini's authentic offerings featuring signature pastas, Italian wines and an irresistible selection of delectable desserts, all celebrating Princess' Italian heritage.
Movies Under the Stars®
The go-to destination for feature films, thrilling concerts and exciting sporting events such as live football games.