No-Fly Christmas in the Caribbean
FREE On Board Drinks Package*
26 nights | 15 Dec 2020
No-Fly Christmas in the Caribbean
FREE On Board Drinks Package*
26 nights | 15 Dec 2020
Get The Full Experience...
Instead of frost and snow, experience Christmas in the sunshine of the Caribbean with turquoise waters lapping at your toes.
Leave all the stress of the Christmas build-up behind as you sail across the Atlantic on board the Queen Mary 2 and enjoy quintessential Cunard traditions such as afternoon tea and gala balls. In New York, you'll embark Norwegian Gem and sail south to the warm waters and sunshine of the Caribbean, where you'll spend Christmas Day visiting the beach paradise of Puerto Plata in the Dominican Republic. During your cruise you'll visit a further six islands, all brimming with natural beauty, calypso rhythms and Caribbean charm. Sample some famous Barbados rum and seek out palm-fringed sandy beaches in St Lucia before visiting historic forts in Antigua. Norwegian Gem will then return you to New York where you'll meet Queen Mary 2 again for your return transatlantic voyage home.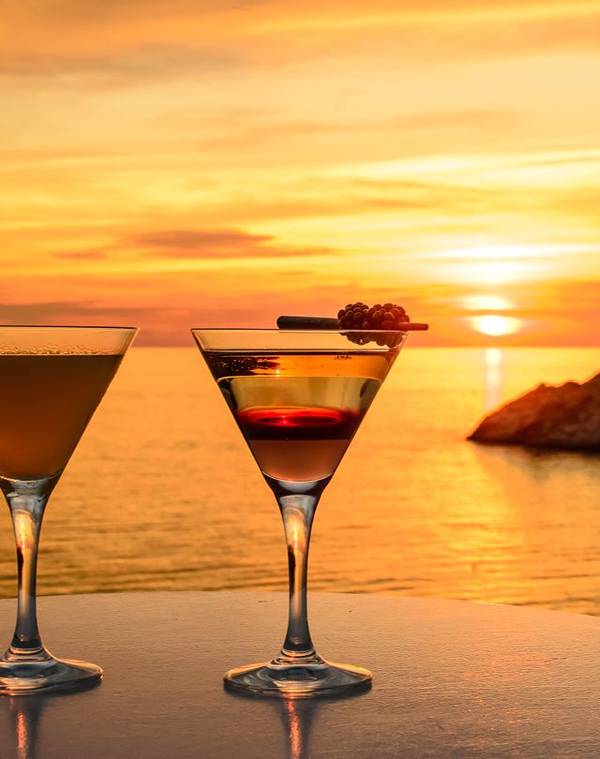 Package Includes
7 night full-board westbound transatlantic cruise on board Queen Mary 2
12 night all-inclusive Christmas and New Year cruise on board Norwegian Gem
FREE premium all-inclusive drinks package*
250 minutes FREE Wi-Fi per cabin
7 night full-board eastbound transatlantic cruise on board Queen Mary 2
All transfers
ATOL protected
Flight from
Other regional airports may be available*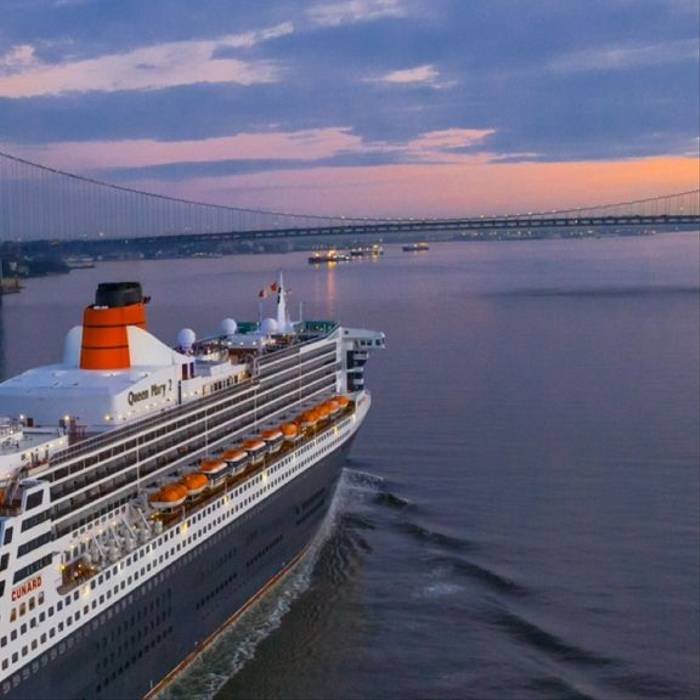 Southampton
- Embark Queen Mary 2
For over a century and a half, Cunard have epitomised the sophisticated grandeur of ocean travel. The Queen Mary 2 is one of the most famous in the world and will transport you to a more refined age, while surrounding you with all the luxury and modern amenities you could wish for on your cruise holiday.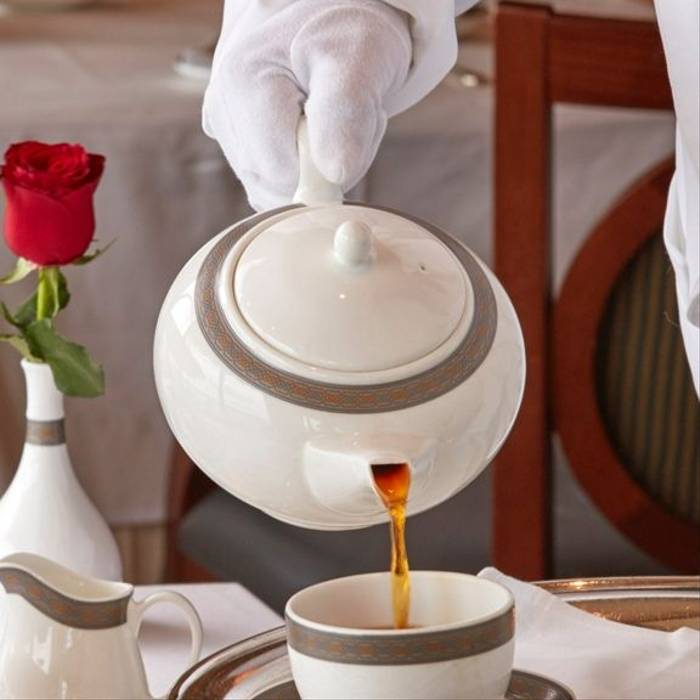 Queen Mary 2 is one of the most luxurious liners at sea. Find world-class entertainment, sumptuous cuisine, an on board planetarium, as well as the Canyon Ranch SpaClub® and famous speakers from the arts and beyond to entertain you on your voyage.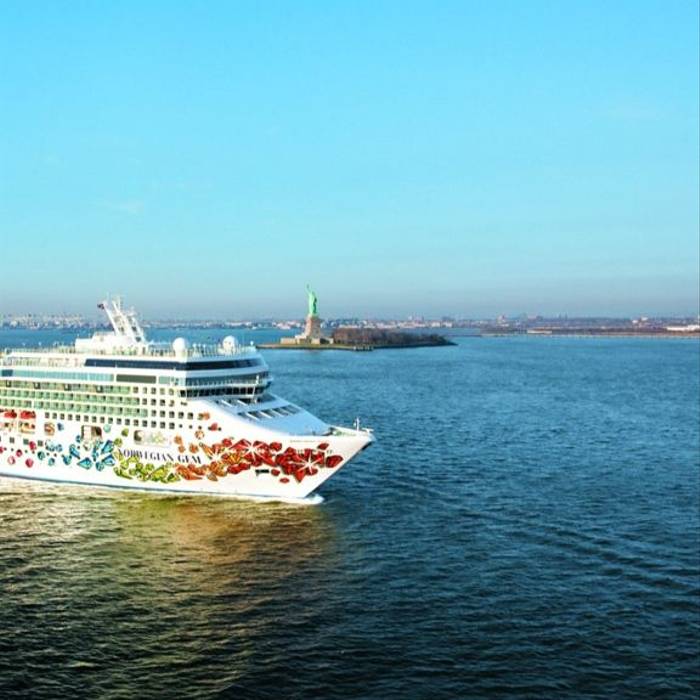 New York
- Disembark Queen Mary 2 and embark Norwegian Gem
Today you'll say goodbye to the Queen Mary 2 and embark Norwegian Gem for your Christmas cruise around the Caribbean. This sparkling ship has all the flexibility and choice you'd expect from NCL's Freestyle Cruising concept, as well as a few surprises. With lovely pool areas, exciting varied entertainment and fabulous spa facilities, it's easy to see why Norwegian Gem is a hugely popular choice for all.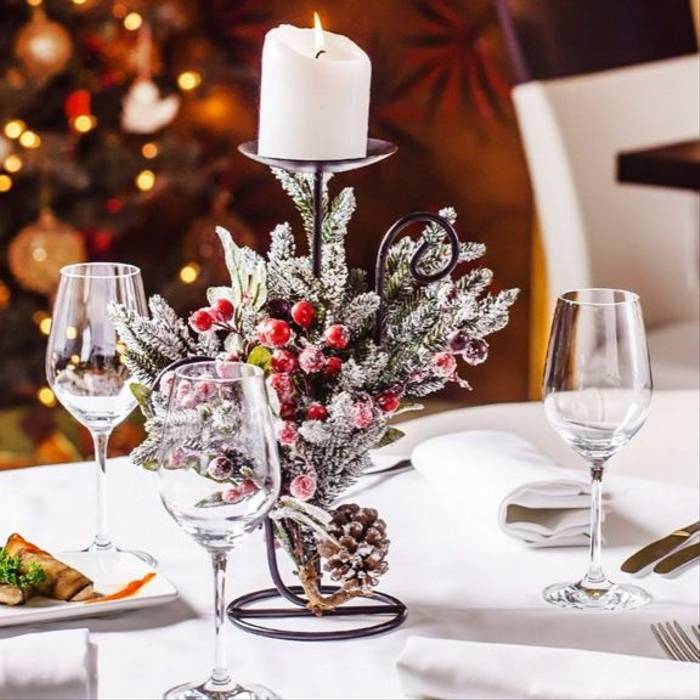 Enjoy a couple of days at sea to get into the festive spirit on board. This year you can enjoy the ultimate no-stress Christmas, with no meals to prepare, decorations to put up or traffic to beat. Instead, spend precious time with your travelling companions enjoying delicious Christmas-themed meals, fun-filled activities or relaxing treatments.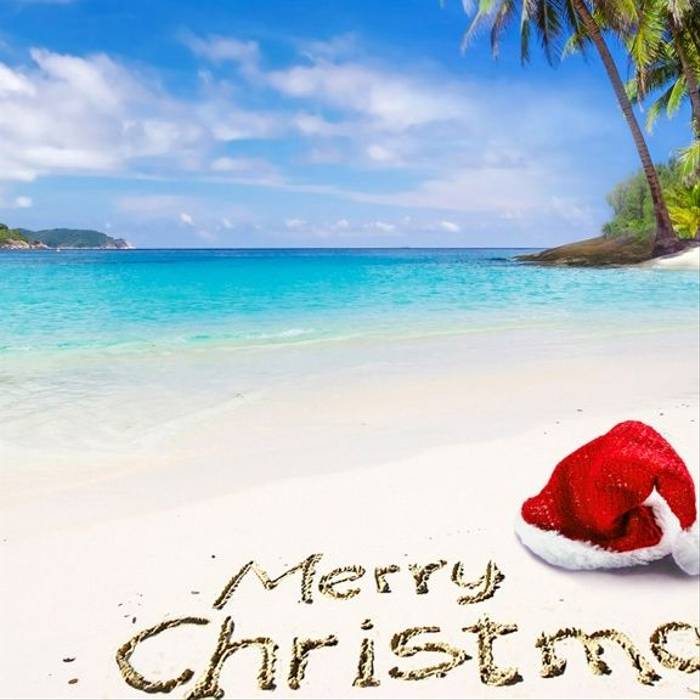 Puerto Plata (Dominican Republic)
Merry Christmas! Welcome to Puerto Plata, a vivacious island that puts some pep in your step and the ideal way to replace the stress and snow with sun and relaxation on the jolliest day of the year. Best known for its beaches, you also have the treasure of discovering its colonial past with the Forteleza San Felipe - a fort designed to defend against marauding pirates but is now host to history displays and interesting architecture.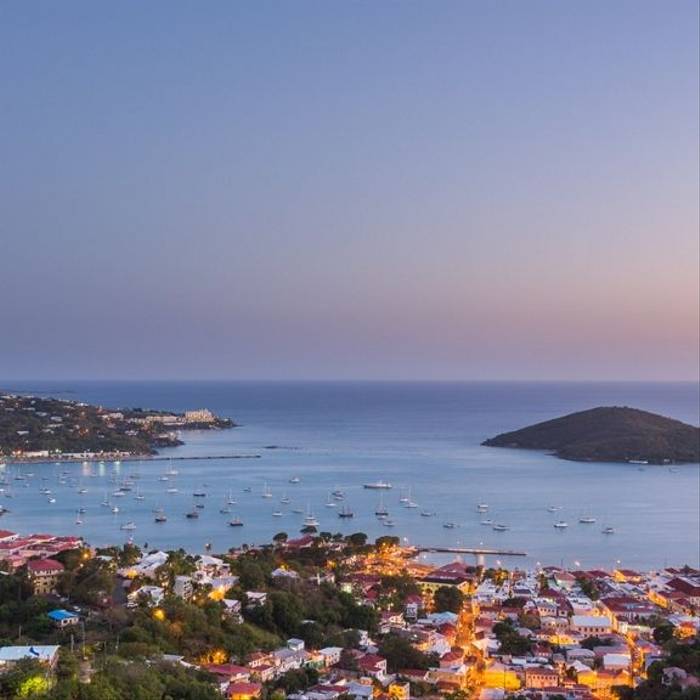 This small US Virgin Island is packed with delights, from the stunning views and some of the prettiest beaches in the world to historic buildings that tell tales of explorers, pirates and artists. Take the Skyride 700 feet above the city or climb the famous 99 Steps of Charlotte Amalie for fantastic views. Or enjoy diving, snorkelling or fishing in the island's turquoise waters.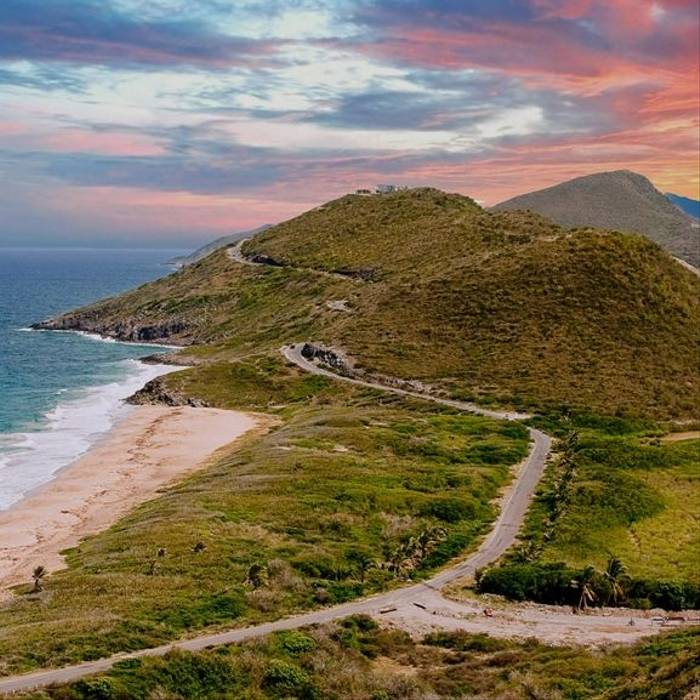 St Kitts awaits, home to the UNESCO-recognised Brimstone Hill Fortress National Park, which offers a glimpse into the island's tumultuous past. The Sugar Train, a scenic railway that curves around the coastline, past plantation houses, disused mills and the stunning landscape, offers fantastic views and great way to experience the beauty of the island.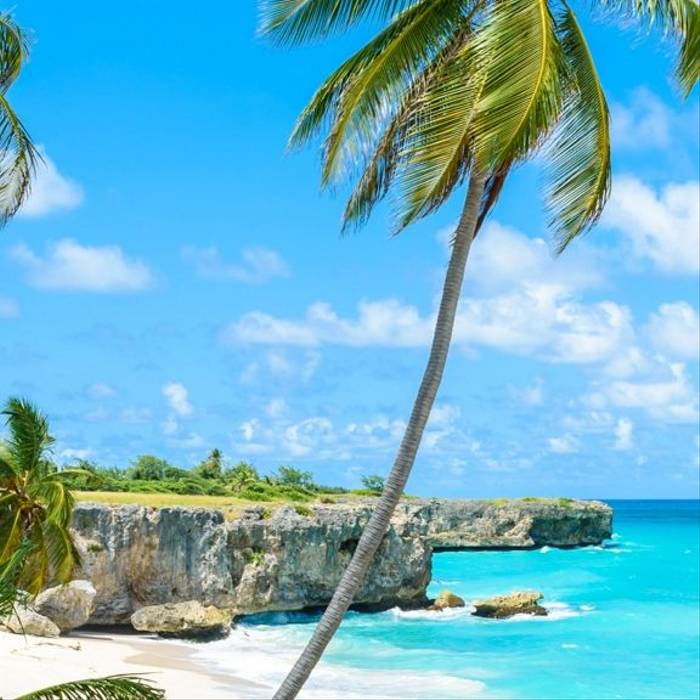 Barbados is a country of natural beauty, vibrant culture and friendly locals that welcomes visitors with open arms. The coastline offers beach paradise, while a walk into the city reveals many shops, selling everything from designer clothes to the famous Barbados rum. Take an island safari to learn about the area's history and culture, or visit the dramatic and beautiful landscape of Bathsheba, home to white-sand beaches, verdant parks and striking rock formations.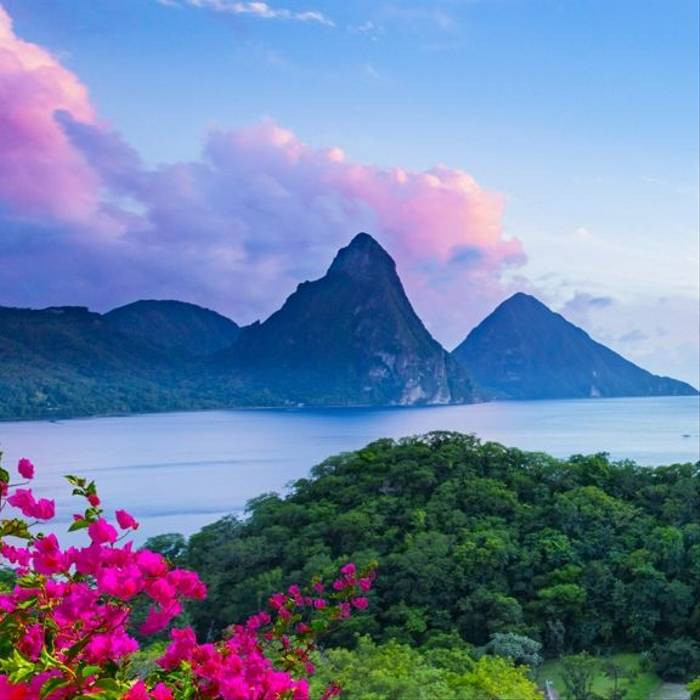 St Lucia is an island of breathtaking beauty that deserves its reputation as one of the most romantic Caribbean islands. Its lush interior features towering mountains, dense rainforest and acres of banana plantations but the island's stand-out attractions are the sheltered coves hiding palm-fringed sandy beaches. In the capital Castries, visit bustling markets, do some duty-free shopping or head to the nearby beaches of Vigie or Marigot Bay.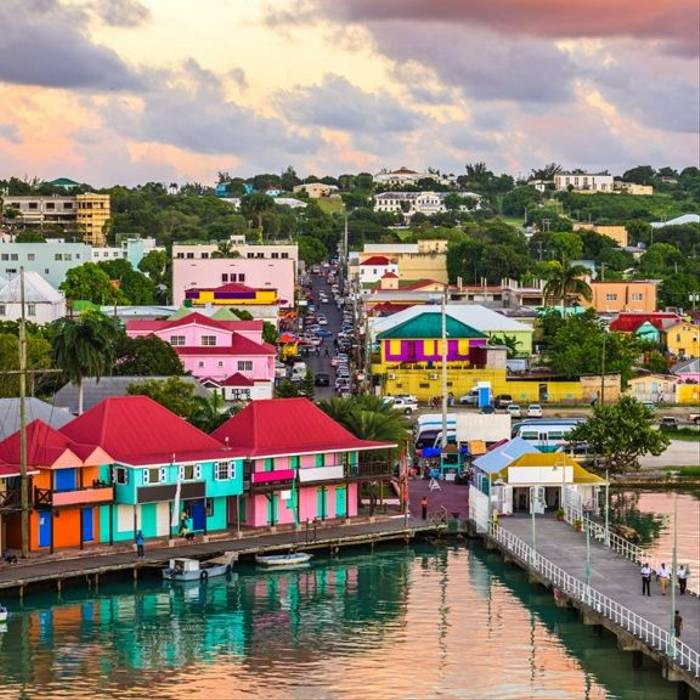 Antigua is the very essence of a Caribbean island: sun-drenched sandy beaches lapped by aquamarine waters and candy-coloured villages where friendly islanders offer a warm welcome. Its long tradition of sailing – even Admiral Nelson found refuge in its sheltered bays – is evident from its many regattas and superyachts moored here. There's a distinctly British feel to the island too, from the English Harbour to historic forts and other colonial artefacts.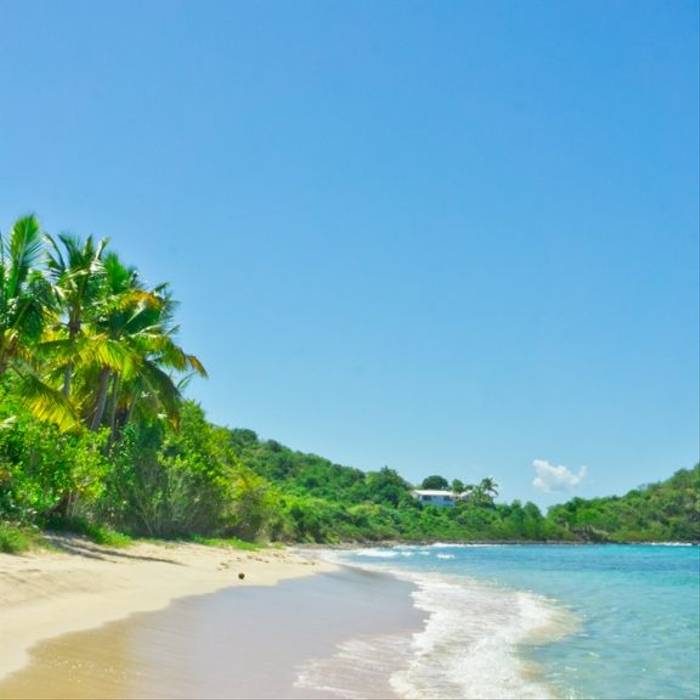 Admire the sugar-white sand on idyllic beaches or let your feet submerge in the warm waters of beautiful Tortola. The largest of the British Virgin Islands, it is unparalleled in natural beauty from its rolling hills to lush shrubbery. Lie on the beach in Smuggler's Cove or explore Callwood Rum Distillery - a rum distillery which is one of the oldest of its kind in the Caribbean which uses the sugarcane from its own plantation.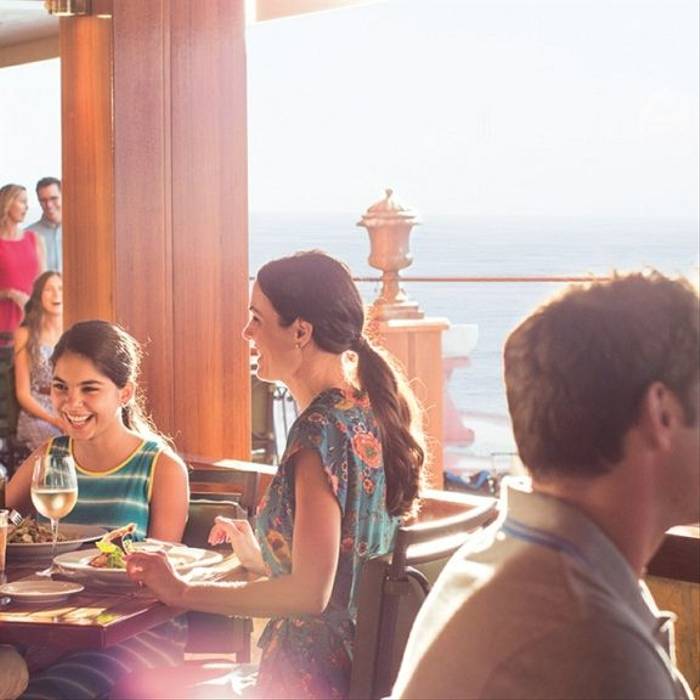 During your days at sea, take your pick from the 14 bars and lounges on board Norwegian Gem, each with its own unique vibe. During the day, enjoy a coffee and pastry at the Atrium Café while later you can sip a mojito at the Sugarcane Mojito Bar or treat yourself to some champagne at Magnums.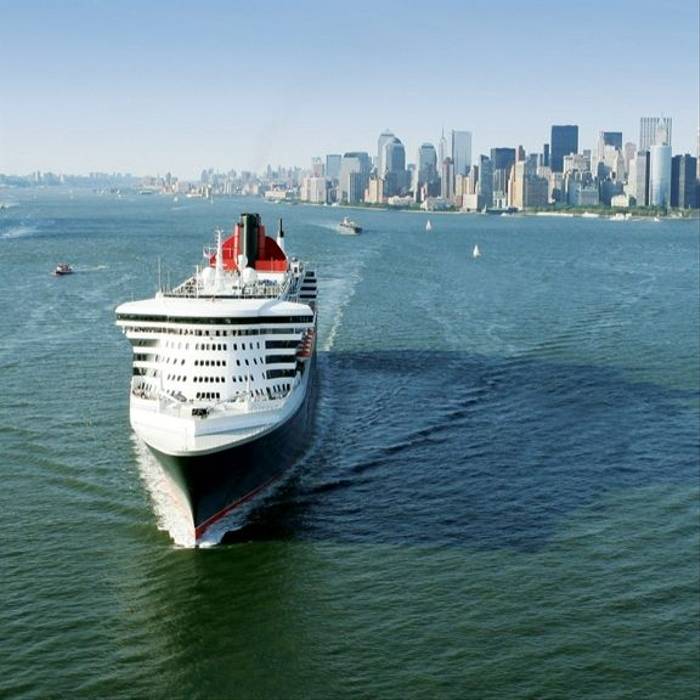 New York
- Disembark Norwegian Gem and embark Queen Mary 2
Spy the Statue of Liberty as you pull into New York City where you'll disembark Norwegian Gem and have a couple of hours in which to sample classic New York pizza – extra thin and extra tasty. After you've eaten, embark Queen Mary 2 for the final stretch of your journey in luxury and opulence - the perfect way to savour the last days of your holiday.
From morning to night you'll be spoilt for choice with activities and entertainment options on board. Take afternoon tea in the Queens Room, which at night turns into the largest ballroom at sea, or enjoy an evening at Illuminations, a luxury 3D cinema, a planetarium and a classical music venue.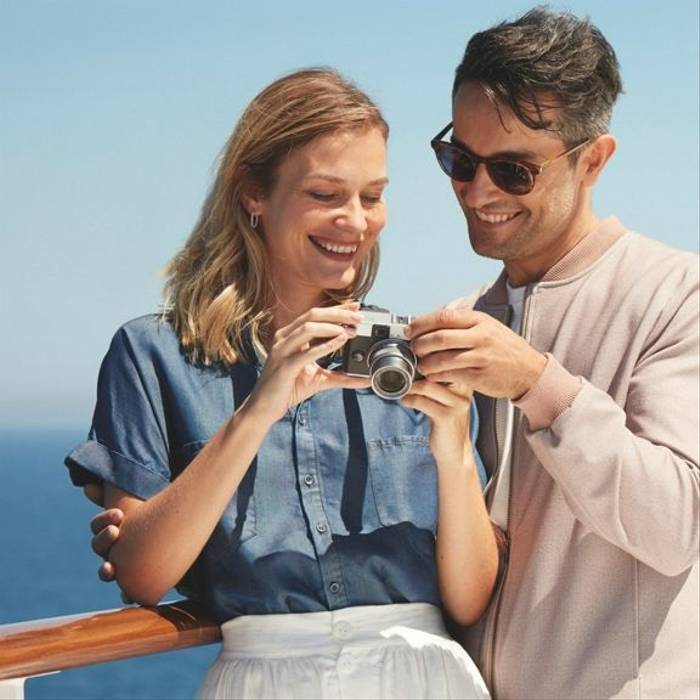 Southampton
- Disembark Queen Mary 2
Today you'll disembark Queen Mary 2, saying goodbye to your sunny Christmas in the Caribbean.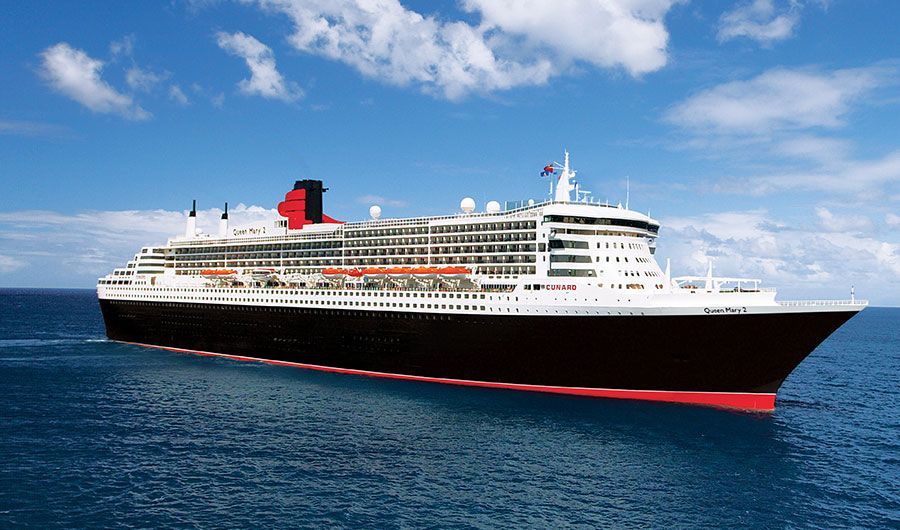 Quite simply, the Queen Mary 2 is the most magnificent ocean liner ever built, so, a fabulous cruise holiday on this wonderful ship is an experience of a lifetime. Cunard have incorporated the very latest in modern facilities, entertainment and enrichment opportunities into a ship radiating the opulence, charm and glamour of cruising's Golden Era. Your fine dining options include several-course gourmet delights with classy touches like Wedgewood china and Waterford crystal. Be entertained by lavish musical shows, dance in the largest ballroom at sea with a superb resident orchestra, and with four marvellous pool areas for relaxation, this wonderful ship has everything you could possibly want for the most marvellous time at sea.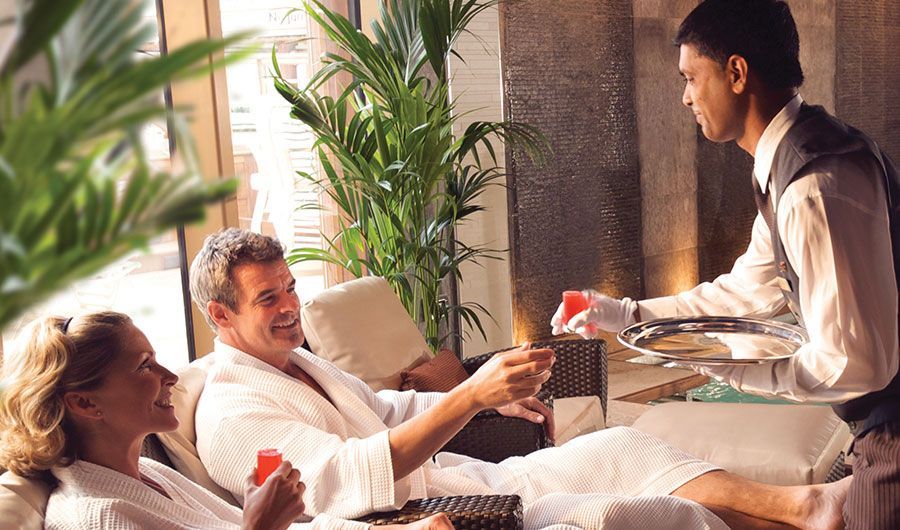 Queens Room
Head here for traditional afternoon tea or to dance the night away at one of the glamorous balls.
On Deck
Take part in Cunard's traditional games of shuffleboard and deck quoits. Challenge friends or join in one of the organised tournaments.
Commodore Club
Enjoy a signature cocktail as you sail towards the horizon or try the Martini Mixology or Whisky Tasting classes.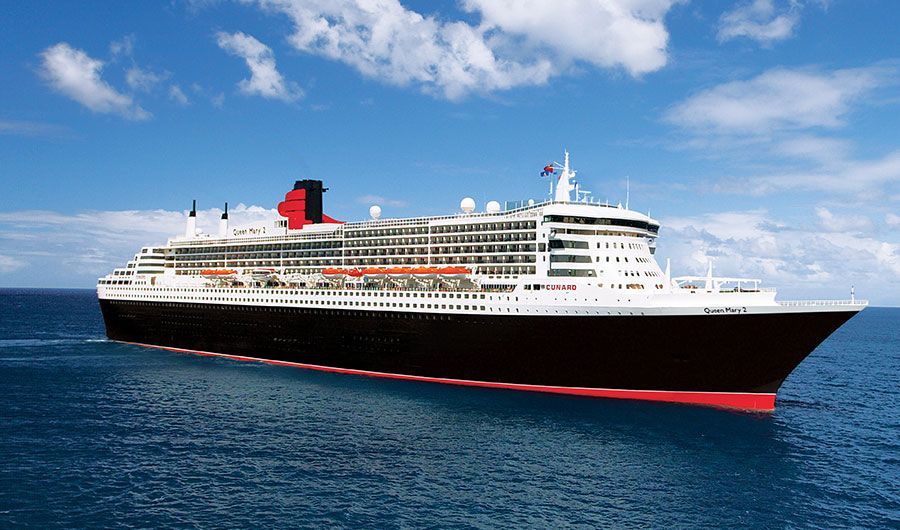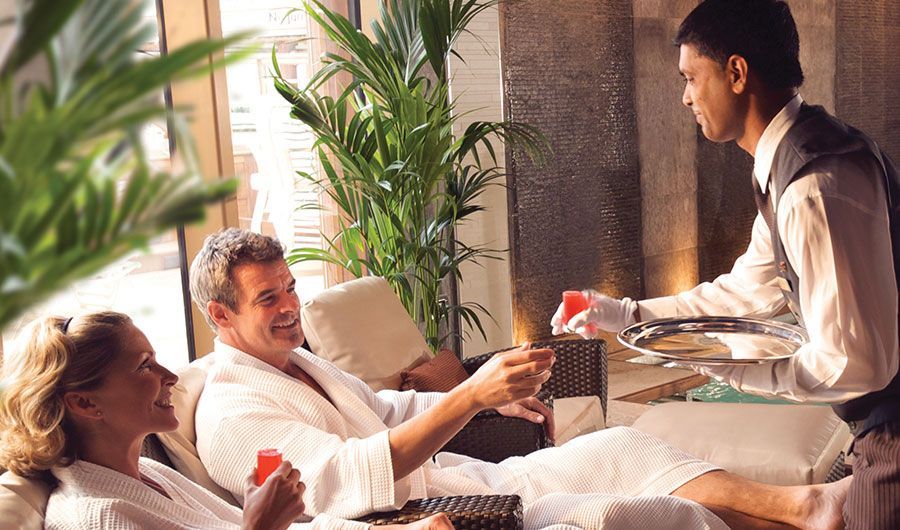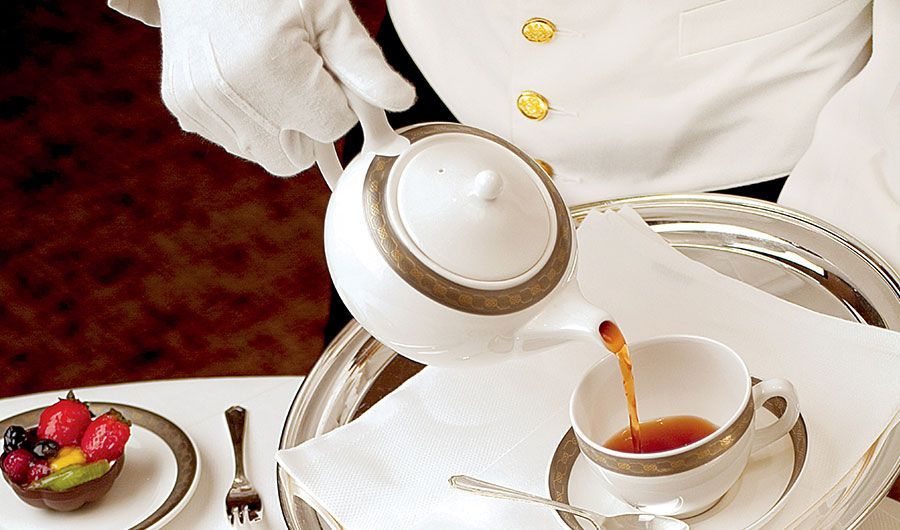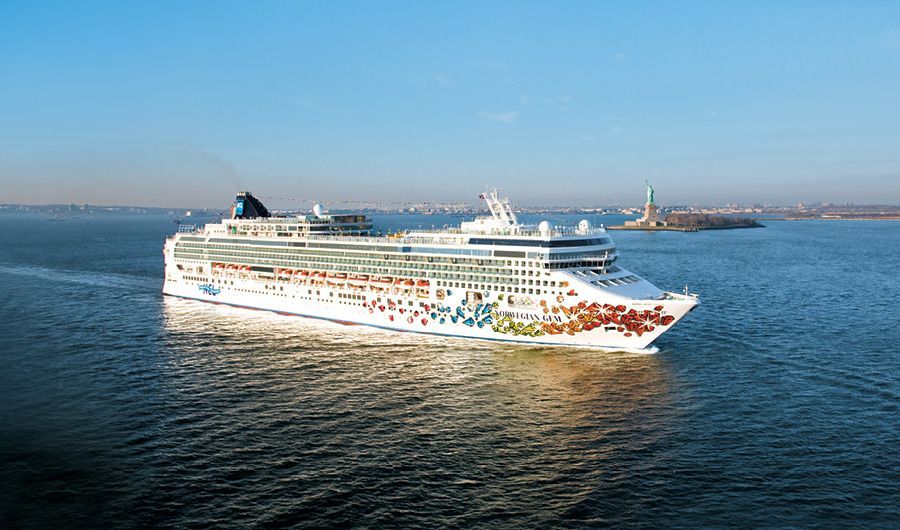 This sparkling ship has all the flexibility and choice you'd expect from NCL's Freestyle Cruising concept, as well as a few surprises. With lovely pool areas and exciting varied entertainment, and fabulous spa facilities, it's easy to see why Norwegian Gem is already a hugely popular choice for all. Enjoy fine dining in any one of the ships many eateries, try your luck at the fabulous casino. Or, if you merely want to lie back and unwind you'll find plenty of peaceful spots to enjoy a bit of quiet 'me time' in luxurious surroundings.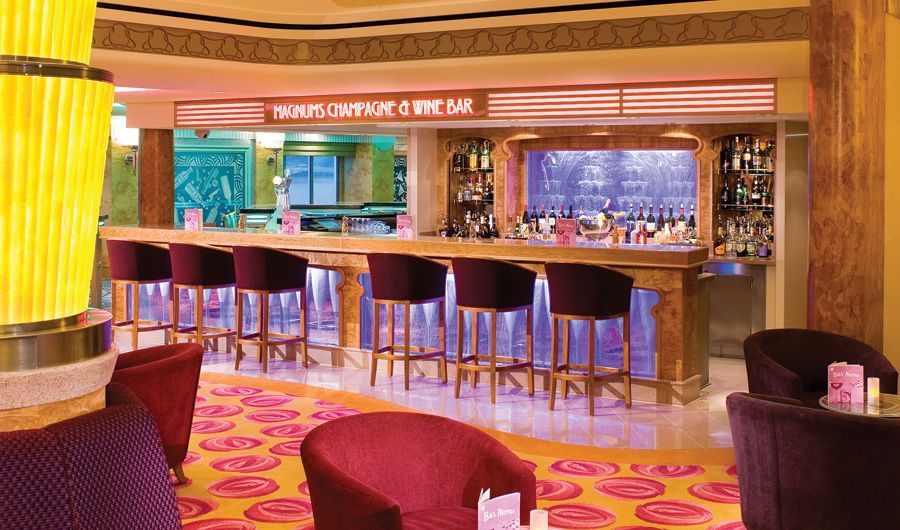 Cagney's Steakhouse
Sip your favourite cocktail as you select from premium choice cuts of Angus beef, perfectly prepared.
Bliss Ultra Lounge & Night Club
Join the party at the liveliest nightspots on the ship with a stylish bar and swanky lounge.
Mandara Spa®
Revive, refresh and recharge with one of over 50 speciality treatments offered by well-trained therapists.