No-Fly Cunard Voyage & Venice Simplon-Orient-Express
Includes Hotel Stays in Florence and Lake Garda
Exclusive to Imagine Cruising | Luxury Venice Simplon-Orient-Express Rail Journey
11 nights | 06 Jun 2021
No-Fly Cunard Voyage & Venice Simplon-Orient-Express
Includes Hotel Stays in Florence and Lake Garda
Exclusive to Imagine Cruising | Luxury Venice Simplon-Orient-Express Rail Journey
11 nights | 06 Jun 2021
Get The Full Experience...
Visiting stunning locations in the Mediterranean, enjoy this Cunard voyage with romantic hotel stays in Lake Garda and Florence, then journey home in luxury on board the Venice Simplon-Orient-Express.
Sail away on board the Queen Victoria to visit remote beauties, charming cities and the French Riviera before arriving in Rome. Here you'll disembark and transfer to Florence for an overnight hotel stay. Exploring the 'Birthplace of the Renaissance', you'll then be transferred to Lake Garda, a destination blessed with hills of vineyards and a backdrop of mountains. During your stay, you'll enjoy two nights where you could trail your hands over world-class grapevines that have been prized since the Roman era. You'll then conclude your adventure as you began it – in luxury. Embarking the Venice Simplon-Orient-Express in Verona, be whisked through the dramatic scenery of the Swiss Alps while enjoying sumptuous meals and fine wines on your journey to London.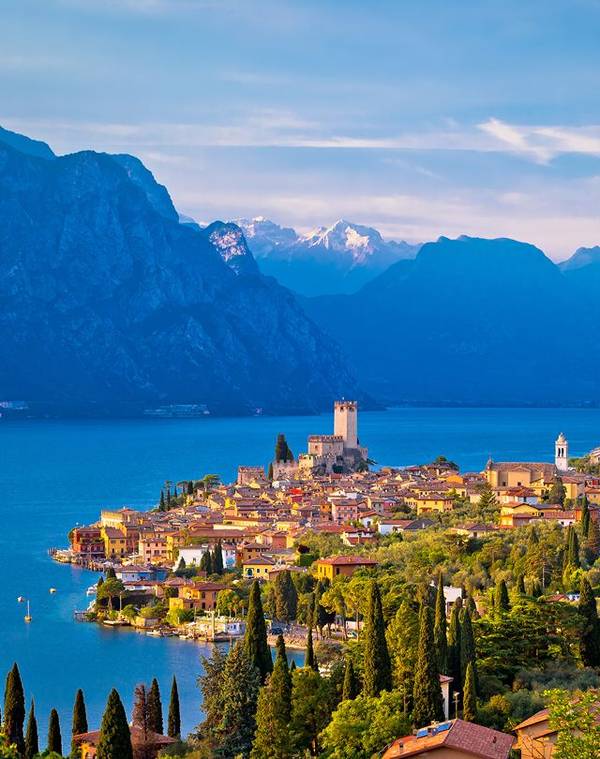 Package Includes
7 night full-board cruise on board Queen Victoria
Up to $270 FREE on board credit per cabin
1 night hotel stay in Florence
2 night hotel stay in Lake Garda
2 day luxury full-board Venice Simplon-Orient-Express train journey from Verona to London
All hotel stays include breakfast
All transfers
ATOL protected
Flight from
Other regional airports may be available*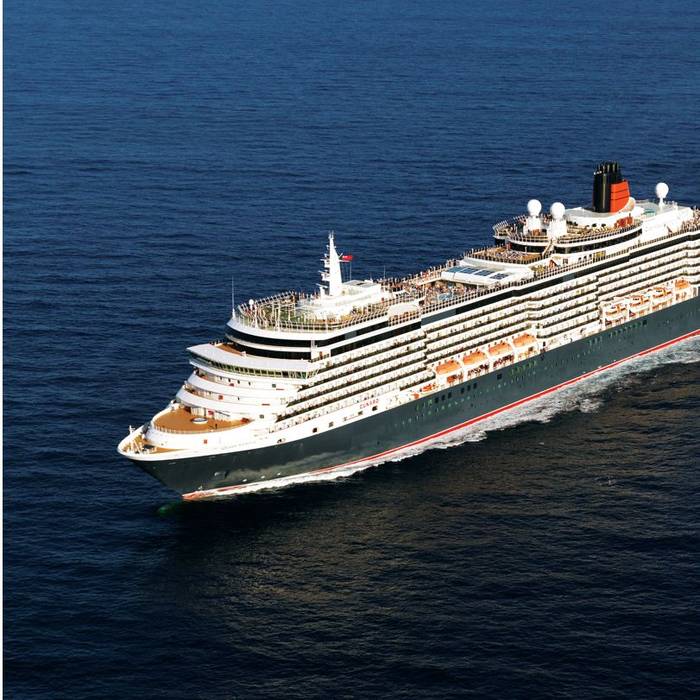 Southampton
- Embark Queen Victoria
Queen Victoria is a ship designed with all the modern conveniences but with the splendour evocative of great ocean liners past. From her plush, elegantly decorated public rooms to her gourmet dining and luxurious cabins, Queen Victoria exudes class.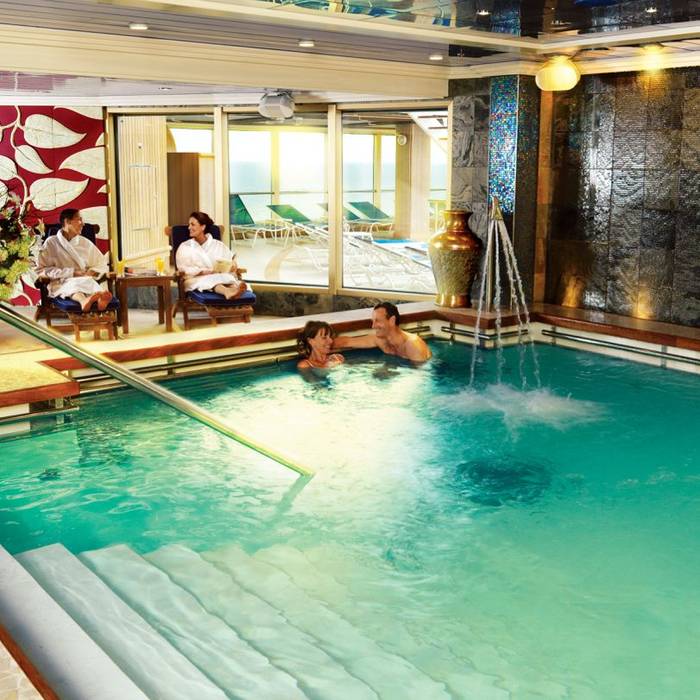 Indulge in the sumptuous spa, experience Cunard's luxurious and refined service at afternoon tea served by white-gloved waiters, catch a show in the Royal Court Theatre or dance the night away in the magnificent surroundings of the Queens Ballroom – it's all up to you.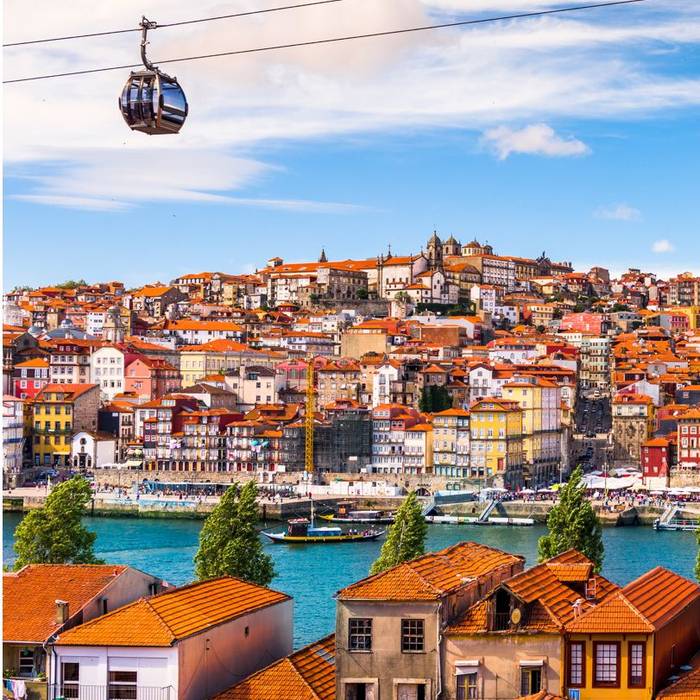 Discover the charm of this pint-sized city from Gothic buildings to its tangled cobblestone streets. Sample classic port, one of Porto's most famous exports, at a port wine lodge then explore the city on a traditional tram before tasting excellence in one of its Michelin-star restaurants. For the perfect after-dinner walk, stroll along the seafront and witness the blue sky stretching out over the sea.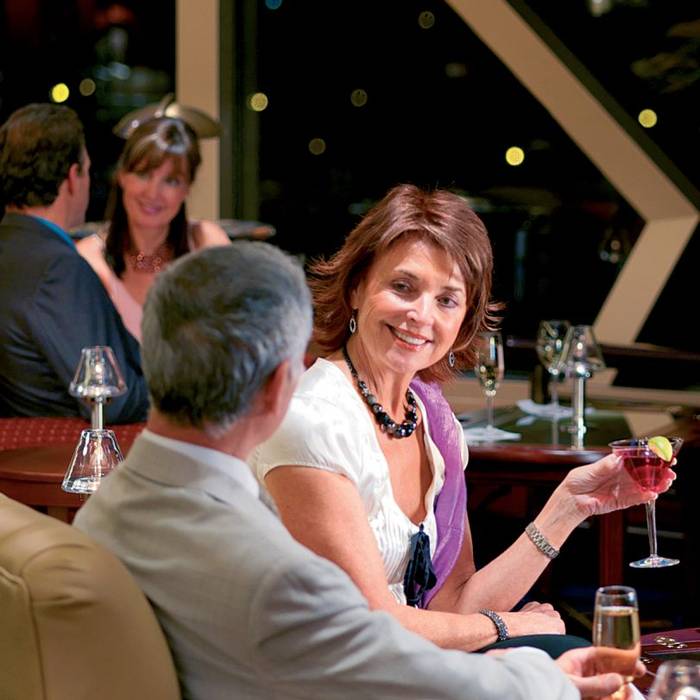 Queen Victoria offers an array of elegant bars and lounges to suit every mood – during the day, sip coffee and nibble on croissants in Café Carinthia; enjoy pre-dinner drinks in the Chart Room; toast friends in the Champagne Bar; and dance the night away in Hemispheres.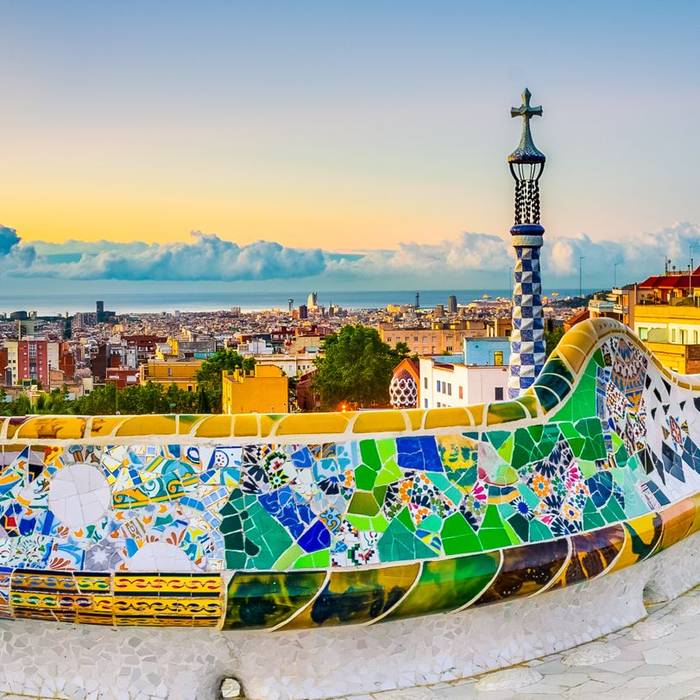 Every artist and architect who has lived in this city has indelibly left their mark on Barcelona in a heady mix of art and beauty. Start your journey in this city by walking through Park Güell with its brightly coloured mosaics, then stroll by the Sagrada Familia, an epic piece of architecture by Gaudí. Be sure to explore the Picasso Museum which hosts one of the largest collections of his work in the world.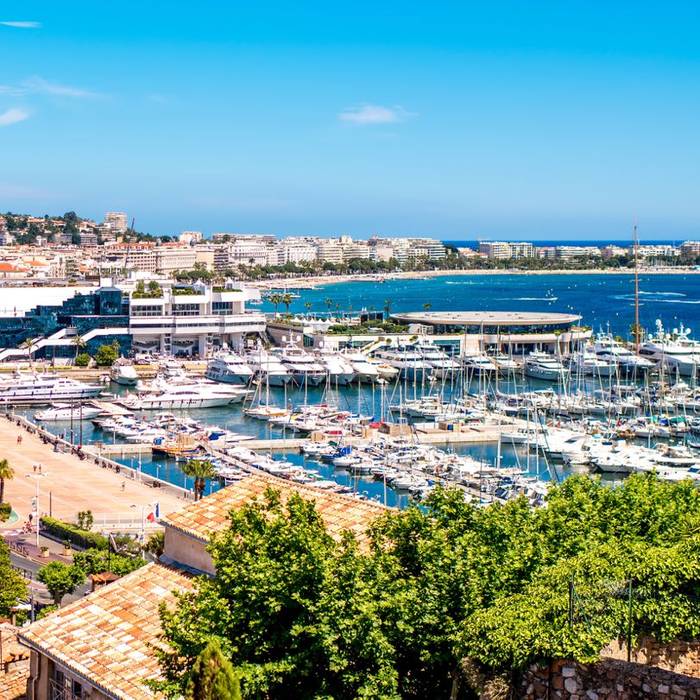 Reclined on the French Riviera coast, Cannes' seductive lure lies in more than its stunning natural beauty. Walk along its promenade where superyachts gleam in the sunlight, before delving deeper into its designer heart where you could enjoy window shopping along one of its many boutique-lined streets. A familiar haunt of film celebrities, keep an eye out for one of those stars while the warm air caresses your skin.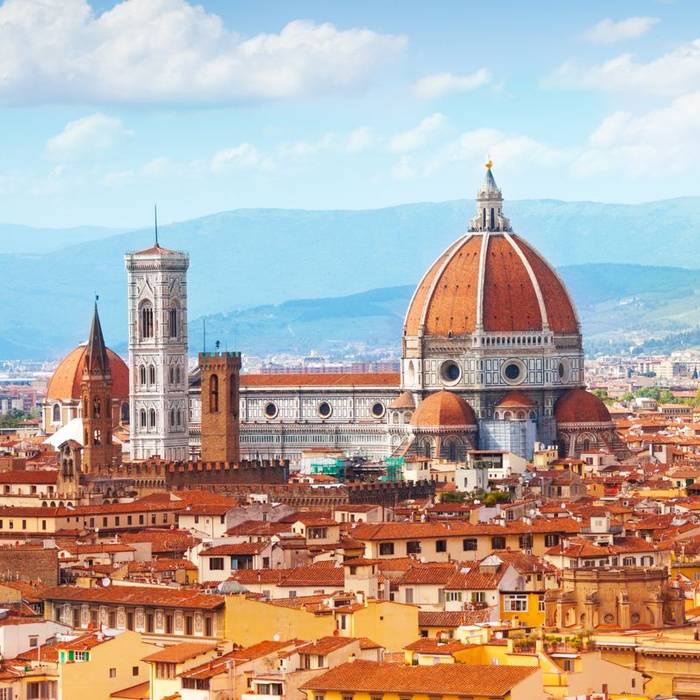 Rome
- Disembark Queen Victoria and Florence Hotel Stay
Wave goodbye to your luxury home at sea in Rome and welcome Florence with open arms. A city crisscrossed with stone bridges, Florence is certainly fit for a romantic walk. Starting in its frescoed churches, amble along its cobblestone streets and admire the opulent facades of its palaces. In the evening, sip a glass of regional wine paired with tagliatelle al tartufo – a traditional Tuscan meal comprised of tagliatelle drizzled in a creamy truffle sauce.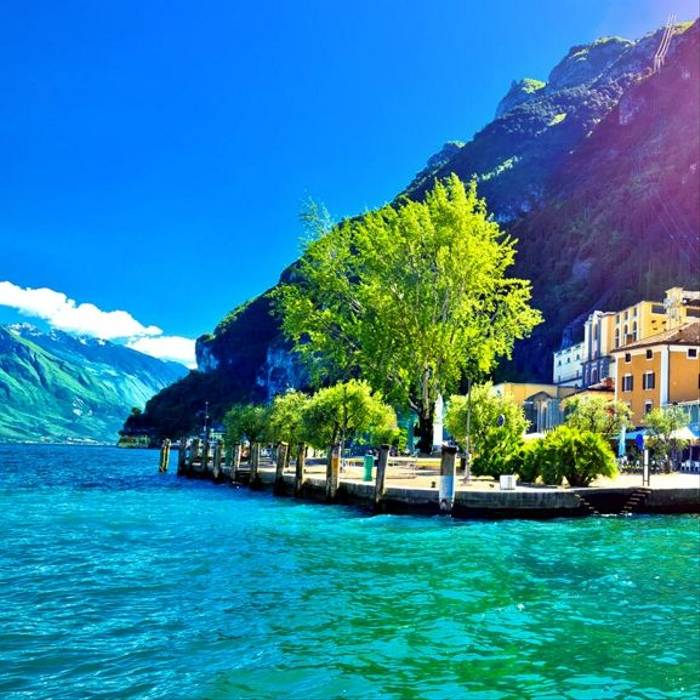 Leaving behind the terracotta-tiled Duomo, say hello to Lake Garda. A haven for writers, actors, politicians and royalty, Lake Garda's splendour has drawn people from all walks of life throughout the centuries. Be inspired by the beauty of this destination in the north where idyllic hamlets line the shore and mountains guard their back. Then, at the southern part of the lake, trail your hands over world-class grapevines that have been prized since the Roman era.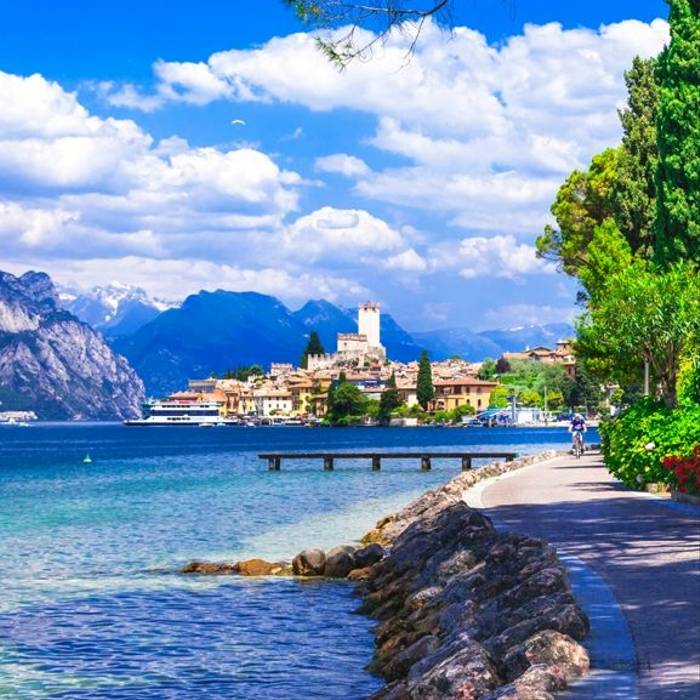 Each little town on the lake brings a chocolate box of new discoveries: a church resplendent with Renaissance frescoes, a botanical garden, a cable car soaring high into snow peaked mountains – there's so much to discover. You could sample some wines of the famous Bardolino wine region, go hiking in the hills north of Riva del Garda or head to a lakeside restaurant to linger over the famous cuisine of Italy.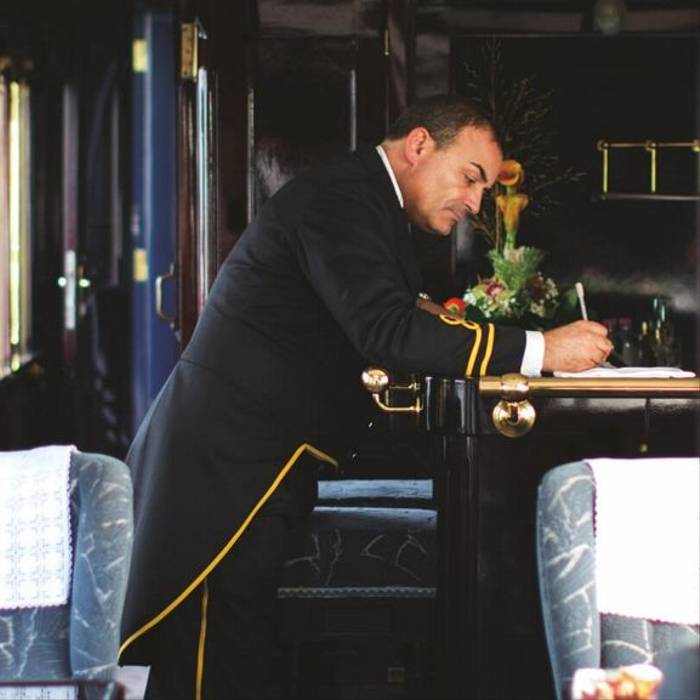 Verona
- Embark Embark Venice Simplon-Orient-Express
Be whisked from Lake Garda on board the luxurious Venice Simplon-Orient-Express. Surrounded by gleaming wood, crystal glasses and the beauty of a bygone era, enjoy the striking scenery that unfolds outside your window. Taste your sumptuous four course dinner and watch the Swiss Alps sharpen into snow-capped peaks, cutting valleys and hidden lakes.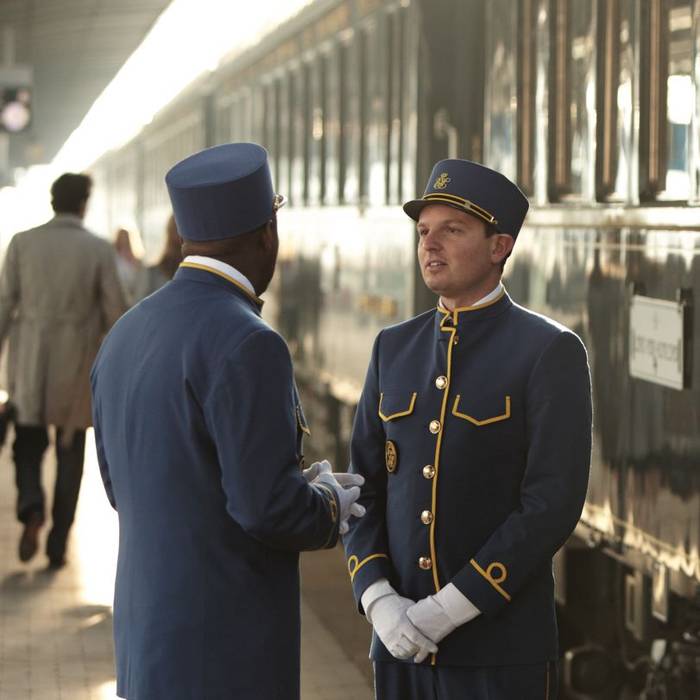 London
- Disembark Venice Simplon-Orient-Express
As all good things, your journey on board the Venice Simplon-Orient-Express must come to an end. When you arrive at the French coast, you'll disembark and embark the equally luxurious British Pullman. On board you'll be greeted by the same impeccable service as the Venice Simplon-Orient-Express and sip some complimentary champagne while enjoying Kent's rolling hills on your journey to London.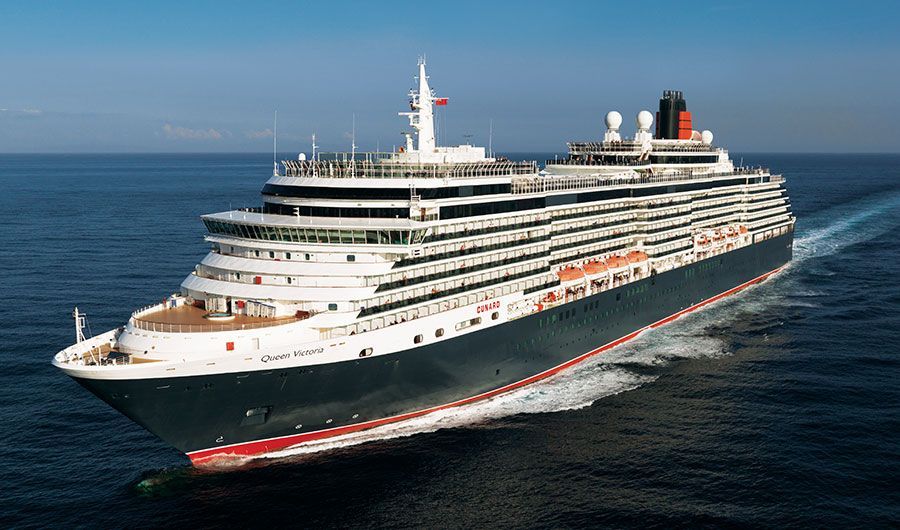 There's something distinctly refined and regal about a Cunard cruise and the beautiful Queen Victoria certainly upholds the fine traditions of this luxury line. Even before you board this beautiful ship you'll note the trademark black and red livery which, together with her sleek modern design, immediately sets the theme of proud cruising heritage married with innovative features for today's cruise guests. From her plush, elegantly decorated public rooms to her gourmet dining and luxurious, spacious cabins, Queen Victoria exudes class. The range of options for high-quality entertainment and enrichment, as well as serene relaxation make for the cruise holiday of a lifetime.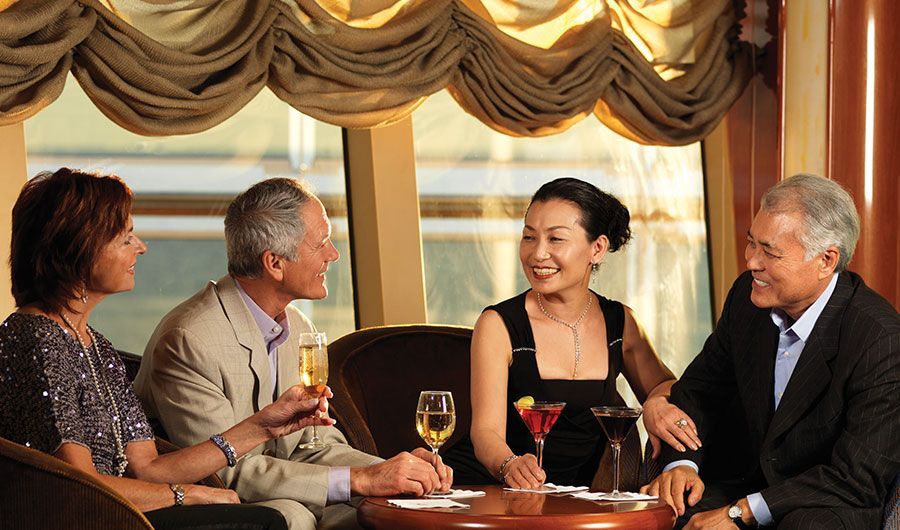 Queens Room
Head here for traditional afternoon tea or to dance the night away at one of the glamorous balls.
On Deck
Take part in Cunard's traditional games of shuffleboard and deck quoits. Challenge friends or join in one of the organised tournaments.
Commodore Club
Enjoy a signature cocktail as you sail towards the horizon or try the Martini Mixology or Whisky Tasting classes.