Grand World Voyage on Two Spectacular Ships
Discover the Highlights of Africa, Australia, Asia and the Indian Ocean
Cruise On Board Queen Mary 2 & Arcadia
Your Experience:
41 night full-board cruise on board Queen Mary 2
52 night full-board cruise on board Arcadia, a ship exclusively for adults
2 nights in port in Cape Town
Overnight stays in port in Sydney, Hong Kong, Singapore and Dubai
ATOL protected
Your Holiday Itinerary
Southampton - Embark Queen Mary 2
Today you'll embark Queen Mary 2 and begin your epic world cruise. For over a century and a half, Cunard have epitomised the sophisticated grandeur of ocean travel. The Queen Mary 2 is one of the most famous in the world and will transport you to a more refined age, while surrounding you with all the luxury and modern amenities you could wish for on your cruise holiday.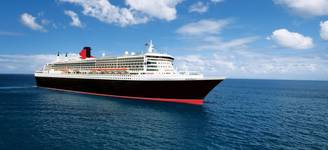 Tenerife
The largest of the Canary Islands, Tenerife is towered over by a dormant volcano, Mount Teide, and its beaches range from golden yellow to black sand as a result of its unique geology. With year-round sunshine, spectacular scenery, rich colonial architecture and abundant marine life, Tenerife has plenty of attractions for visitors.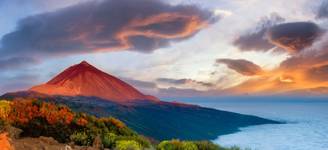 Cape Town
While you're in the city, why not explore the Watershed, the best place to pick up souvenirs? The cavernous, buttercup yellow and grey building plays host to a huge number of artisanal craft shops, from beautiful jewellery to sumptuously soft leather bags and even guitars made from oil cans. It's a fantastic place to shop, eat and find out more about the fun-loving culture of the city through music performances which regularly take place here.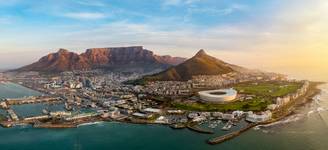 Port Elizabeth
Relax back on white, sandy beaches or explore this cultural city starting at Old Hill, a district that highlights old Victorian architecture. If you want incredible views of the city and harbour, head up to the Donkin Reserve and discover its 17th century lighthouse. Soak up the sun in one of the local bars and enjoy your holiday with chilled cocktail in hand.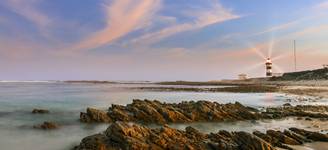 Durban
Little known than its popular counterparts, Durban also offers both culture and nature with both hands in South Africa. Hosting a large Indian culture, you'll discover how it has been intertwined with the South African culture in its spices and clothing. Dine on delicious 'bunny chow' a dish of chicken or beef stew held in a bread bowl. After you've eaten, you could relax on its golden beach and swim in its warm waters.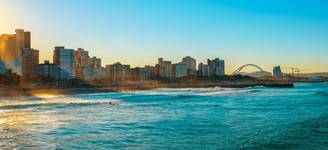 Mauritius
Sugar-white sand, enchanting lagoons and colourful reefs make every photograph taken in Mauritius look postcard-perfect. The island, ringed by coral and dotted with mountains, is brimming with things to see and do. Take a boat excursion to spot whales and dolphins, hike the Black River Gorges National Park or simply laze on the beach.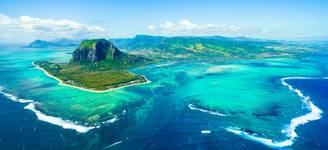 Réunion
Remote Réunion Island is located in the Indian Ocean between Madagascar and Mauritius. Known for its incredible landscapes, from the rain forested interior with its tumbling waterfalls, to the white-sand beaches and colourful coral reefs, it's a beautiful island to explore. Hike to the Piton des Neiges, dine on the fusion of Creole, Indian and Chinese cuisine, or swim in the turquoise lagoons.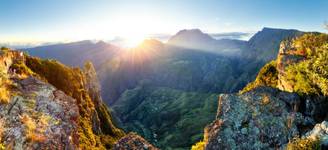 Fremantle
Fremantle is a spirited city renowned for its eclectic mix of arty types and its streets buzzing with buskers, quirky boutiques and trendy cafes. Here you can sample a craft better from one of many microbreweries and find one-off shopping opportunities with original artworks and unique gifts. Sitting on the edge of the Indian Ocean, the four main beaches are perfect for swimming and watching unforgettable sunsets.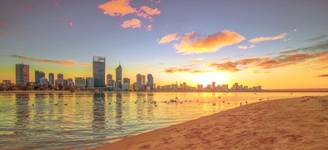 Margaret River
A small town south of Perth, Margaret River is famous for its wineries, beaches and breweries. While here you could take a wine tour and sample some of the award-winning Shiraz at one of the 200 or so vineyards, try your hand at surfing at the Margaret River Mouth and Southside, or visit the Boranup Karri Forest; home to towering and beautiful eucalyptus trees.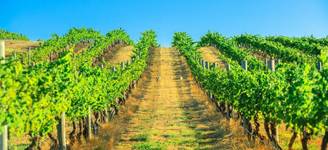 Adelaide
Adelaide is full of culture, flavours and entertainment. The Art Gallery of South Australia and the South Australian Museum offer insights into Australia's natural and artistic heritage. If you want to hit the beach, head to historic Glenelg while there's plenty of shopping to be had in Rundle Street. From Haigh's famous chocolate factory and the laneway restaurants to the vineyards of the Barossa Valley, there are plenty of gastronomic delights to savour here.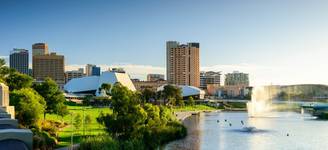 Melbourne
Melbourne is famous for its markets, where you'll find everything from local produce to arts and crafts and vintage fashion. The inner city's leafy sections have a European feel, alongside New York-style 1950s art deco high-rises. Away from the bustle, you'll find nearby Yarra Valley, where you could taste world-class wines and walk through lush forests.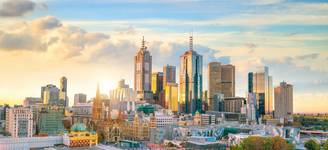 Sydney - Disembark Queen Mary 2 and embark Arcadia
Today you'll disembark Queen Mary 2 and embark Arcadia. Combining the chic with the classic, Arcadia offers a relaxed pace, stylish surroundings and more than a hint of extravagance. Arcadia's signature features such as her exterior glass-fronted lifts and expansive art collection, featuring no less than 3,000 works of art, create a sophisticated air. Foodies will be spoilt for choice in the two-tier main restaurant, or for a treat Sindhu will set your taste buds alight.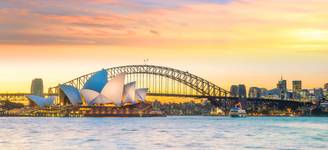 Airlie Beach
This relaxed town of palm-fringed beaches is the gateway to the sublimely beautiful Whitsunday Islands and the clear waters of Great Barrier Reef. It has a small selection of boutiques, cafes and markets but its main attraction is the selection of adventure trips you can take to visit the secluded beaches and hidden bays of the Whitsundays.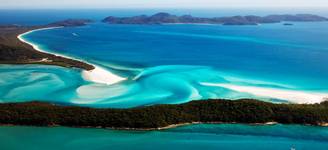 Yorkeys Knob
A magnificent utopia, Yorkeys Knob is the gateway to Cairns, the World Heritage Rainforests and remarkable Great Barrier Reef. Spend some time in the remote wilderness of the Daintree Rainforest, one of the most diverse and beautiful examples of Mother Nature's work in the world or explore Australia's breathtaking natural wonder, either by diving, swimming or snorkelling. The phenomenal sights will be something to remember for the rest of time.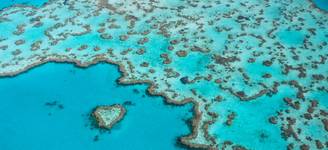 Bitung
Blessed with striking mountain vistas and vibrant marine life hiding beneath its crystal clear waters, this destination is beloved by nature lovers. Whether you want to delve into its lush jungle in the Tangkok Batuangus Nature Reserve or head out to Manado, a city clutched in nature's embrace, your visit to Indonesia will be unforgettable.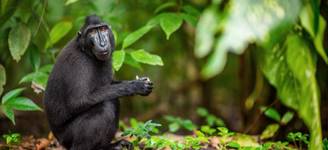 Puerto Princesa
Today discover Puerto Princesa, a city that hides a snaking subterranean river and nature escapes just outside its city limits. Its bustling energy sweeps you away into delicious restaurants and humble bars but after you've eaten your fill, you could glide along the Puerto Princesa Subterranean River and enjoy the sight of ripple reflections dancing across the stone walls.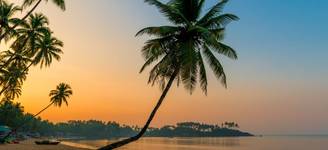 Manila
The capital of the Philippines is an up and coming travel destination, mixing Spanish influences with modern skyscrapers around the ancient walled city of Old Manila. Out of town attractions include 'shooting the rapids' at the fabulous Pagsanjan Falls or take a scenic drive past rice fields and fruit orchards up to Tagaytay Highlands, 2,250 feet above sea level.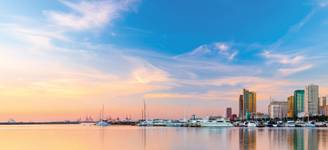 Hong Kong
Diverse and delicious with an insatiable appetite, Hong Kong – also called the 'City of Life' – is bursting with energy. Experience the excitement, vibrancy and colour of this unforgettable duty-free port. The harbour is the lifeline of the city, with its deep, sheltered waters and constant parade of vessels – modern and traditional – all set against a stunning backdrop.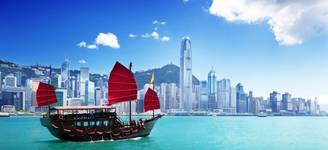 Chan May
Chan May is ideal for visiting the ancient city of charming Hoi An, with its extensive old town criss-crossed with canals. Here you'll find a mix of architecture from different eras, styles and cultures developed from its long history as a noteworthy trading port. You can also easily access Hue, a UNESCO-listed site where you'll find remnants of the glories of imperial Vietnam.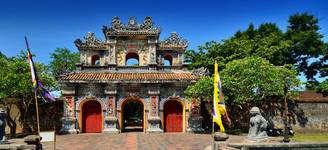 Phu My
Phu My is the gateway to Vietnam's Ho Chi Minh City, one of the most bustling and spirited cities in Vietnam. The city offers an abundance of history and culture with museums, palaces and temples. The Ben Thanh Market is a market offering everything from souvenirs to local delicacies and is a day trip in itself.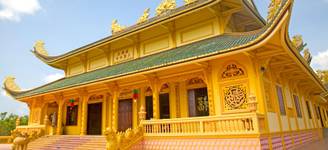 Singapore
Singapore's kaleidoscope of cultures is evident as you uncover colonial gems, historic temples and the vibrant districts of Little India and Chinatown. The futuristic skyline features the modern skyscrapers of Marina Bay Sands and the space-age trees of the Gardens by the Bay.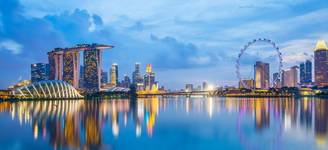 Kuala Lumpur
Port Klang is the gateway for Kuala Lumpur - discover this effervescent city and its incredible shopping malls and street food. Amble to one of its many restaurants to try hokkien mee, a dish made of noodles submerged in thick soy and mushroom sauce, cabbage and tender pork belly pieces. After you've eaten, you could wander to Kuala Lumpur Bird Park and marvel at thousands of exotic birds flying above.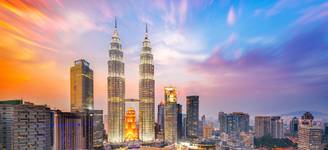 Penang
Sail to Penang's stunning shores and explore its colonial treasures, sun-drenched beaches and lush jungle trails. Visit tropical spice gardens or seek out Chinese shophouses, mosques and British colonial architecture in the dilapidated capital of George Town.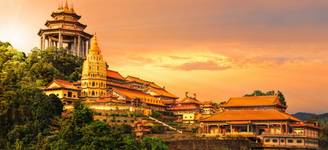 Colombo
Sri Lanka conjures up the exotic and the mysterious, and here you could choose from a diverse range of activities, from exploring the temples of the Sinhalese Kingdom or taking a guided tour of an Elephant orphanage. You could also take look at the Pettah Bazaar where you can buy almost anything and everything!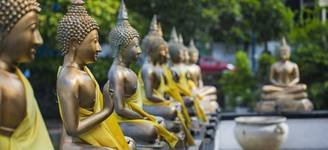 Dubai
A sparkling strip of skyscrapers – including the world's tallest building, the Burj Khalifa – surrounded by the azure waters of the Arabian Sea and the rolling dunes of the desert. Whether it's shopping or desert safaris, cuisine or culture, Dubai delivers.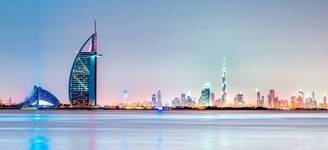 Muscat
Spend another day exploring this elegant city, wander about the bustling souks bartering for leather goods, ceramics or jewellery or explore Old Muscat through the eyes of ancient mariners aboard a traditional dhow boat. Back on land, enjoy a cardamom-infused coffee or try some of Muscat's fresh seafood including tuna, kingfish and lobster.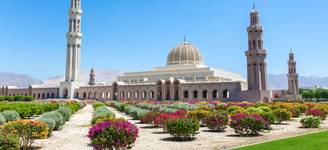 Aqaba
Located on the Red Sea's Gulf of Aqaba, Aqaba boasts a myriad of beaches and is a popular destination for scuba diving and snorkelling. Aqaba also serves as the gateway to the pink-hued city of Petra, one of the new Seven Wonders of the World and the desert wilderness of Wadi Rum.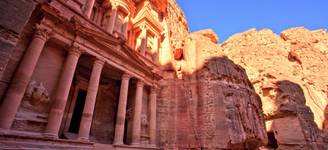 Suez Canal (Scenic Cruising)
Sit back and enjoy your cruise through the Suez Canal, one of the world's most impressive man-made waterways that takes in the sights of Port Said, Ismailia and Suez along the way. Keep your camera ready to capture this famous engineering marvel.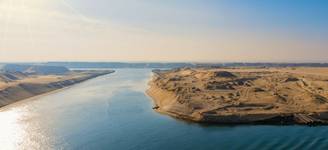 Valletta
Malta's petite capital is a confused tangle of honey-coloured streets and 16th-century palaces, each one grander and more beautiful than the last. Discover the Baroque treasures of St. John's, home to a Caravaggio masterpiece, or the more modern additions of the City Gate and the Opera House. With so much packed into such a small area, it's no wonder the city was named a Unesco World Heritage Site.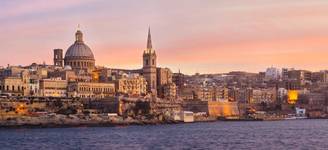 Cadiz
Regarded as the oldest, continuously inhabited city in Western Europe, this ancient port city is a must-see. Known for holding the Spanish Armada, you could walk through history by exploring Castle of Santa Catalina. If you want to enjoy the glorious sunshine, head to Genovés Park, an exotic garden with golden paths, white benches and a waterfall feature.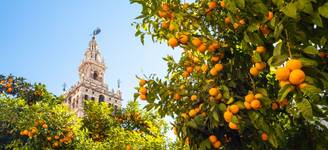 Southampton
Today you'll disembark Arcadia, your world adventure complete.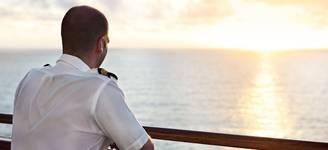 Your Ship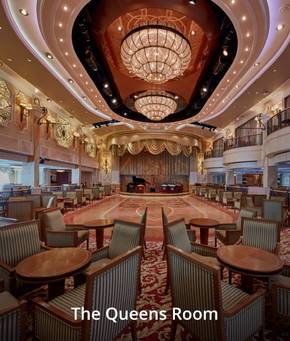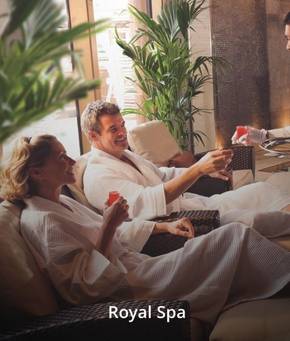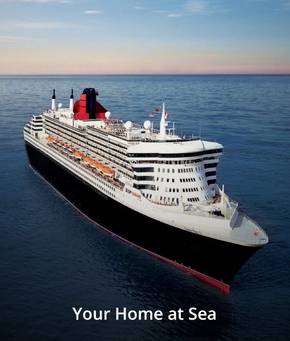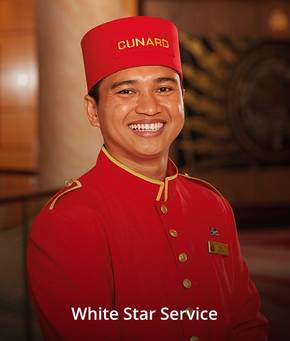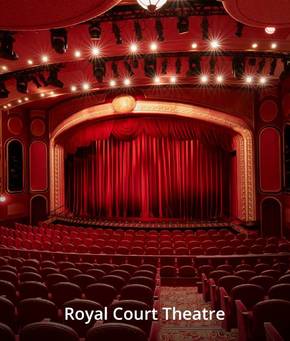 Queen Mary 2
Quite simply, the Queen Mary 2 is the most magnificent ocean liner ever built, so, a fabulous cruise holiday on this wonderful ship is an experience of a lifetime. Cunard have incorporated the very latest in modern facilities, entertainment and enrichment opportunities into a ship radiating the opulence, charm and glamour of cruising's Golden Era. Your fine dining options include several-course gourmet delights with classy touches like Wedgewood china and Waterford crystal. Be entertained by lavish musical shows, dance in the largest ballroom at sea with a superb resident orchestra, and with four marvellous pool areas for relaxation, this wonderful ship has everything you could possibly want for the most marvellous time at sea.
Key Facts
Entered Service: 12/01/2004
Number of Decks: 12
Passenger Capacity: 2,620
Total Crew: 1,253
Number of Cabins: 1,276
Wheelchair Accessible Cabins: Yes
Number of Pools: 5
Number of Restaurants: 4
Formal Nights: Yes
Kids Club: Yes
Great places to visit on board:
Queens Room
Head here for traditional afternoon tea or to dance the night away at one of the glamorous balls.
On Deck
Take part in Cunard's traditional games of shuffleboard and deck quoits. Challenge friends or join in one of the organised tournaments.
Commodore Club
Enjoy a signature cocktail as you sail towards the horizon or try the Martini Mixology or Whisky Tasting classes.
Prices per person from
Other regional airports may be available*