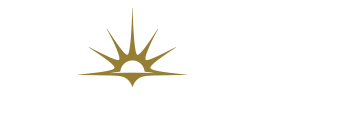 British Isles Cruise
100 nights round-trip cruise from Southampton (UK)
100 nights | 03 Jan 2022
P&O Aurora, 3de43671824cc6eee2d3bff4d63be07d2a0d65e9 - round-trip cruise from Southampton
100 nights | 03 Jan 2022
Flight from
Other regional airports may be available*
Tenerife is the largest and most popular of the Canary Islands, and home to Mount Teide, the tallest peak in Spain. Visitors can explore volcanic rock formations and tropical forest, beautiful beaches and dramatic landscape, with a diverse selection of nightlife on offer too.
Barbados is full of natural beauty, vibrant culture and hospitable locals making it a dream location to visit. The coastline offers stunning white sandy beaches, translucent water, and endless watersports and activities. A walk into the city will take you to many shops, selling everything from designer clothes to their famous rum. For those wanting to explore Barbados further, take an island safari - a great way to travel across this beautiful island and learn about the history, culture and folklore.
Lying some 40 miles off Venezuela, Curaçao boasts a landscape that is dramatic, stark, and volcanic. In contrast, Willemstad, the capital, seems like a cozy Dutch haven with its neat row houses so you can lie back and bask beneath sunny skies cooled by the trade winds or stroll around the bright pastel houses or enjoy the stunning floating market for your shopping fix.
Cruising the Panama Canal will allow you to explore the beautiful historic man-made Panama Canal, taking you through tropical rainforests and lush green forestry passed an abundance of tropical wildlife; for a truly unforgettable experience.
Once a small fishing village, Huatulco has grown out of the surrounding jungle and offers visitors sandy white beaches, crystal waters hidden in sparking bays and coves. Huatulco is an area of great natural beauty with fascinating archaeological sites, extreme white water rafting trips, local traditions and charming friendly locals.
It's a desert, a beach, blue surf and big fish along the southern tip of Baja California. Cruise visitors will find that Cabo is exquisite, the shopping divine, and the beaches all shine. Lover's Beach is a great place to see the arch at Land's End, and this is one of the best places on earth to swim with dolphins at their world renowned dolphin centre.
San Francisco is a compact city of world-class culture, historical landmarks and award-winning dining, surrounded by the sparkling Bay area and guarded by the famous Golden Gate Bridge. Take the cable car ride over Nob Hill, visit the Majong parlours in Chinatown and take a trip to Twin Peaks-Lake Merced. A ferry ride will lead you to enchanting Sausalito, or escape Fisherman's Wharf to Alcatraz.
Honolulu has it all. Here you'll find everything from historic landmarks and treasured monuments to world-class shopping and a flourishing arts and culture scene. Honolulu spreads throughout the south eastern shores of Oahu, from Pearl Harbour to the world famous Waikiki, once a playground for the Hawaiian royalty.
Apia serves as a gateway to neighbouring Samoa. Samoa offers stunning beaches, crystal waters, natural beauty, history and culture. Visit the Samoa Scenic Tour where you will see breathtaking sights and natural wonders of Apia, from the Falefa Falls to the Piula Cave Pool. Walk through the town visiting one of the many museums, galleries and experience the old charm imbedded into the city.
Suva is the largest city in the South Pacific, and is a melting pot of cultures and ethnicities. The bustling urban streets encompass a jumble of colonial and modern buildings. There are plenty of modern shopping malls shops to visit and plenty of varied and exciting restaurants.
Auckland, based around 2 large harbours, is a major city in the north of New Zealand's North Island. In the centre, the iconic Sky Tower has views of Viaduct Harbour, which is full of superyachts and lined with bars and cafes.
Tauranga is one of New Zealand's fastest-growing cities. The Bay of Plenty coastline has miles of golden beaches to enjoy. Explore the beautiful natural landscape in one of the many parks, and try your hand at mountain biking or white water rafting. If you prefer a more laid-back holiday, spend a relaxing day dolphin-watching.
The Bay of Islands are a collection of holiday islands set in tranquil waters and on a backdrop of beautiful green landscape. The turquoise waters surrounding these islands are teeming with dolphins and other forms of marine life and trips can be made to swim with these wild animals. Walks to Haruru Falls will allow you scenic views of the cascading water.
Brisbane is a lively, cosmopolitan city with beautiful riverside parks, a busy cultural calendar and a vibrant café culture. The river is lined with busy malls, riverfront plazas, outdoor man-made beaches, water parks, botanical gardens and wildlife parks. The vibe here is relaxed with nearby Gold Coast and Surfer's Paradise being a top location for watersports and some of Australia's best beaches.
The surreal old town of Rabaul is almost entirely buried in deep black volcanic ash from an eruption in 1994, but there are still beautiful sights to see such as the lush botanical gardens. The city's wartime history has left much to explore on the island, such as the Japanese tunnels and bunkers. Go diving and discover the remains of sunken Japanese battleships as well as amazing coral and sealife.
Capital of Japan's southernmost prefecture, Kagoshima faces the Kinko-wan Bay and the Sakurajima Volcano. Visit the Iso-teien Garden laid out in 1660 by the Shimazu lord of the time or one of the city's many museums, including the Shōkō Shuseikan, next to the Iso Garden, the City Art Museum or the Kagoshima Prefectural Museum of Culture on the site of the former Tsurumaru-jo Castle.
Diverse and delicious with an insatiable appetite, Hong Kong – also called the 'City of Life' – is bursting with energy. Visit the dynamic Stanley Market where shoppers will find an unparalleled selection of bargains and hidden treasures, Victoria Park for spectacular views of the harbour or one of the 9,000 bars, pubs and restaurants Kowloon has to offer.
Port Klang is close to the tall skyscrapers and large shopping malls of Kuala Lumpur. This sprawling city is the cultural capital of Malaysia, and mixes many diverse cultures. Go rock climbing at the Batu Caves, see the amazing Petronas twin towers, and marvel at the grand colonial architecture before picking up some great food in the Chinatown district.
Although the miles of golden sandy beaches lure visitors to Penang, take time to ride a trishaw to George Town where you can shop for exquisite batiks and visit the Khoo Wall, with its pillars and roof elaborately decorated with intricate carvings by master craftsmen from China. Visit Kek Lok Si, reputed to be the largest and most beautiful Buddhist temple complex in Southeast Asia.
Sri Lanka conjures up the exotic and the mysterious, and here you could choose from a diverse range of activities, from exploring the temples of the Sinhalese Kingdom or taking a guided tour of an Elephant orphanage. You could also take look at the Pettah Bazaar where you can buy almost anything and everything!
Muscat is one of the Middle East's oldest cities and is filled with fascinating history, charm and natural beauty. Wandering through Muscat you can enjoy rare glimpses of the rich and opulent cultural heritage of the land. For tourists that come from all over the world, Muscat holds a special charm with its grand forts, parks and museums all of which help to understand the history of Oman.
Suez is located in north-eastern Egypt. Historically, Suez has been a pathwayfor Muslim pilgrims travelling to and from Mecca. Suez Canal opened in 1896 and in 1956 drew the world's attention following the Suez Crisis. Travel west from the port to Cairo - formerly the Egyptian capital of Memphis - gateway to the The Sphinx and Pyramids of Giza.
Malta is a Mediterranean island of great historical importance influenced by many great empires. The capital fortress city of Valletta, described as an open air museum, is mainly Baroque in character having been built in the 16th century by the Order of St John of Jerusalem. It offers some of Europe's finest palaces, churches, and works of art. Valletta harbour is surrounded by cream coloured buildings, twisting streets, hillsides beyond, fishing craft and luzzo boats below.
In Cadiz you enter another world of different cultures brought together. La Giralda the beautiful Gothic cathedral, is in Sevilles historic Jewish quarter Santa Cruz which also has the whitewashed houses and exquisitely coloured bougainvillea that everyone associates with this lovely city. Try walking the narrow lanes to find hidden gems along way before stopping for some locally made wine and tapas.
The Aurora is a mid-sized, family favourite and a really great choice for a classic cruise holiday. Think fun activities, entertaining evenings, luxurious dining, and the chance to unwind. At Aurora's heart lies a Lalique-inspired waterfall, which forms the atrium's centrepiece. There's high-quality entertainment aplenty with regular live music, comedy and shows, cinema screenings, cabaret and dancing. Dining is a delight as Aurora has a wide and varied selection of excellent restaurants, cafes and bars to suit every taste. Children from toddlers to teens can enjoy their own space with dedicated areas and activities, which are supervised by qualified staff throughout the day and well into the night.
Sindhu
Treat yourself to authentic Indian cuisine with a British twist in opulent surroundings.
The Piano Bar
Sip on your favourite cocktail as the resident pianist provides the perfect backdrop to your evening.
The Globe
Enjoy a movie, live music or cabaret in this circular entertainment venue with a black and gold theme.