Canada & New England
24 nights round-trip cruise from Southampton (UK)
24 nights | 18 Sep 2021
Canada & New England
24 nights | 18 Sep 2021
Flight from
Other regional airports may be available*
Boston is America's most glamorous historic city filled with museums, galleries, shops and friendly locals. Boston offers history, culture, charm and glamour all within walking distance of the port. Whether you want to visit the fashionable shops or follow the Freedom trail learning more about this City's Ancient history, Boston offers it all.
Standing atop Cadillac Mountain, it is easy to why so many people have worked tirelessly to preserve this area's natural beauty. Visitors can walk the streets of town and maybe try one of the locally caught Maine Lobsters. Bar Harbor has something of the look of Old England about it with visions of Cornwall evoked by the rugged coast, but Main Street is classic small town America.
Halifax boasts one of the largest harbours in the world surrounded by stunning coastal scenery. For lovers of maritime history, this city is filled with stories, museums and artefacts from the past. The sinking of the Titanic holds a strong connection here as the city played a key role of recovering bodies after the tragedy and is the final resting place for many unclaimed victims. Halifax is a youthful and energetic town boasting a downtown area full of pubs, clubs and cafes, as well the waterfront. Throughout the year, you can enjoy music festivals, outdoor concerts and even old-fashioned Celtic folk dances.
Sydney on Cape Breton Island is a perfect start point for the scenic attractions of Cape Breton Island. Be sure to visit St Patrick's Church, a fortress and living museum. Another popular stop is Baddeck, a quaint town located on Bras d'Or Lake.
Québec City's French heritage sets it apart from its English-speaking neighbours. The cobbled streets are full of 17th- and 18th-century architecture, and buildings like the immense Chateau Frontenac constantly surprise you. The St-Jean-Baptiste and the St Roch neighbourhoods have great shopping, bars and cafés. There is so much to do and see in this buzzing city, and so much history to explore.
The city has a lively cultural scene, with great art galleries on Victoria Row and Queen Street, and offers an abundance of stylish restaurants to choose from. Wander the quiet streets, or take a walk along the peaceful lakes and rivers. Visit the extensive shopping districts, or take a boat and go seal-watching.
One of the oldest English-founded cities in North America, St. John's has narrow streets lined with colourful row houses and the impressive Basilica of St. John the Baptist.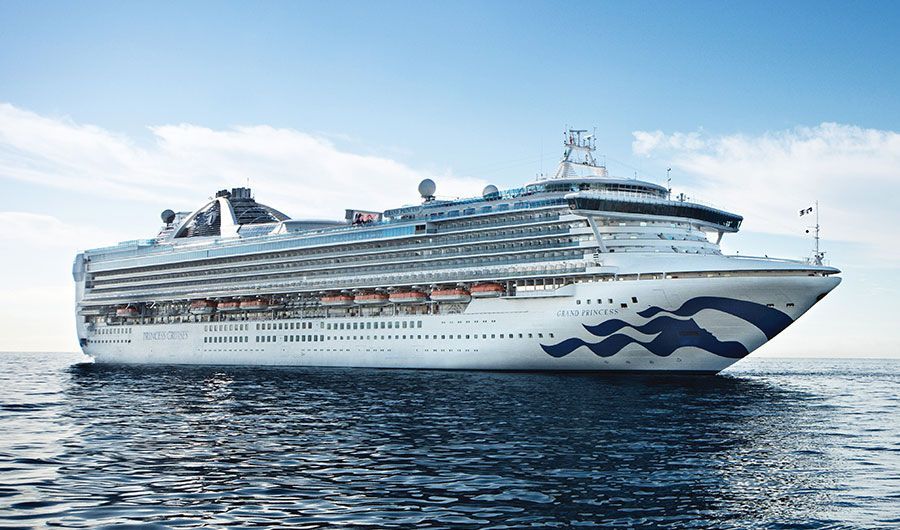 Elegant, beautifully designed and with all the facilities you could ever want, the Grand Princess is an ideal choice for everyone. Busy and active with fun for all the family – or quiet and peaceful for that perfect romantic getaway, you'll find space to enjoy your holiday the way you want on this gorgeous cruise ship. There's the brilliant Movies Under the Stars® giant poolside screen showing the latest releases as well as big-name pop concerts and sporting events, the lavish Princess Theatre with its talented singers and dancers, as well as the luxurious adults-only Sanctuary, a real haven of tranquillity.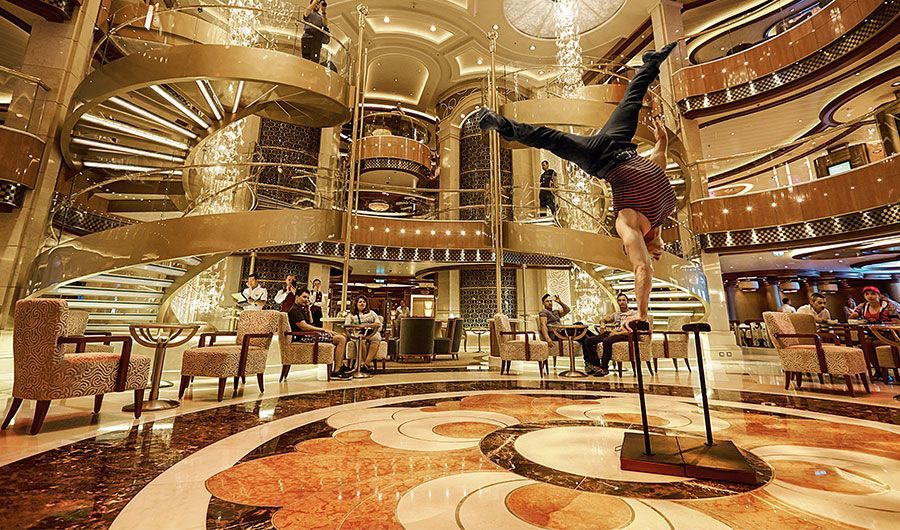 Vines Wine Bar
Sample wines from around the world in this charming corner of the Atrium dedicated to fine wines served with antipasti and tapas.
Sabatini
Savor Sabatini's authentic offerings featuring signature pastas, Italian wines and an irresistible selection of delectable desserts, all celebrating Princess' Italian heritage.
Lotus Spa
Enjoy relaxing treatments, such as facials, aroma stone therapy massages, detoxifying ocean wraps and an aromatherapy thermal suite.