Norwegian Fjords
7 nights round-trip cruise from Southampton (UK)
7 nights | 07 Aug 2021
Norwegian Fjords
7 nights | 07 Aug 2021
Flight from
Other regional airports may be available*
Known as 'The city between seven mountains' – take a cable car up Mount Ulriken to find a magnificent panorama of the city, coastal landscape, fjords, cascading waterfalls, and jagged mountains. A trip to the private island of Holmen promises a 'seafood safari' including fresh lobster, crab, scallops, and langoustines.
Skjolden is a small village surrounded by high forested mountains, calm waters and welcoming locals. Walks to Sengjaberget allow you to view the beautiful fjord village, Northern Europe's highest mountain ranges, the biggest glacier on mainland Europe and learn how people have lived and worked in this rough landscape. Guided kayak trips will allow you to explore more of this beautiful area, with a trip around the rugged shoreline taking in the mountains and waterfalls and if you're lucky seeing the wild seals.
Olden is a small tranquil village surrounded by rolling landscapes. Stunning valleys contrast against magnificent glaciers, cascading waterfalls, towering mountain ranges and quaint farming villages. The village is alive with activity, local trade and contemporary buildings. Olden is the gateway to the largest glacier in Europe's mainland, Jostedal Glacier. This stunning 37 mile Glacier is breathtaking and will amaze and dazzle you.
The imposing Svartisen Glacier is the second-largest glacier in Norway, and stretches over 370 km2. Its name means "the black ice". Svartisen is part of the Saltfjellet–Svartisen National Park in the Saltfjell mountain range. Bring your binoculars to best experience this awe-inspiring sight.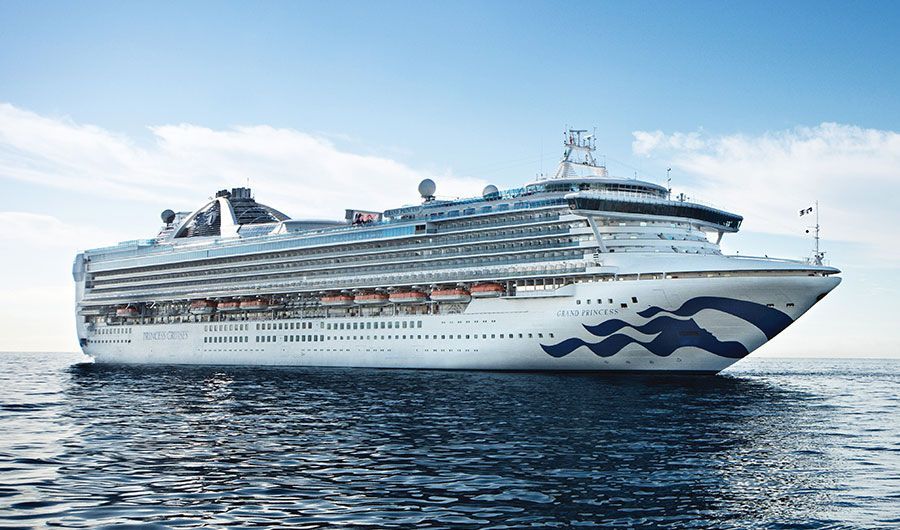 Elegant, beautifully designed and with all the facilities you could ever want, the Grand Princess is an ideal choice for everyone. Busy and active with fun for all the family – or quiet and peaceful for that perfect romantic getaway, you'll find space to enjoy your holiday the way you want on this gorgeous cruise ship. There's the brilliant Movies Under the Stars® giant poolside screen showing the latest releases as well as big-name pop concerts and sporting events, the lavish Princess Theatre with its talented singers and dancers, as well as the luxurious adults-only Sanctuary, a real haven of tranquillity.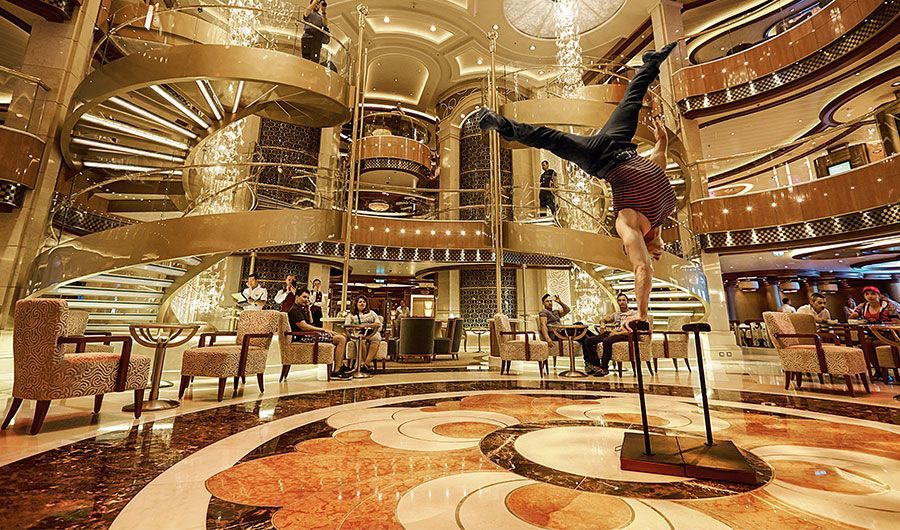 Vines Wine Bar
Sample wines from around the world in this charming corner of the Atrium dedicated to fine wines served with antipasti and tapas.
Sabatini
Savor Sabatini's authentic offerings featuring signature pastas, Italian wines and an irresistible selection of delectable desserts, all celebrating Princess' Italian heritage.
Lotus Spa
Enjoy relaxing treatments, such as facials, aroma stone therapy massages, detoxifying ocean wraps and an aromatherapy thermal suite.