Spain & France
7 nights round-trip cruise from Southampton (UK)
7 nights | 08 Nov 2021
Spain & France
7 nights | 08 Nov 2021
Flight from
Other regional airports may be available*
St Peter Port is set on the island of Guernsey surrounded by beautiful sprawling countryside. This charming village is home to a number of historical buildings and attractions. Visit the Fort Grey, Martello tower with views across the stunning bay, the ship wrecked museum, castle Carey or Castle Cornet. Walks through the countryside lead you to sheltered bays and cliff tops overlooking the scenic island.
La Pallice is the port of La Rochelle in western France. It is connected by bridge to the Île de Ré, which offers beautiful beaches and excellent food. Visit La Rochelle's picturesque Old Port or explore the large aquarium. In the evening, lively bars sell the regional speciality of white wine mixed with fruit syrup.
Bilbao used to a bit off the beaten track, but the Guggenheim Museum literally put Bilbao on the map. Among the charms of this city are the jumble of bars and restaurants found in Siete Calles, the city's old quarter. The Gran Via and Alameda Mazarredo are graceful wide 19th century boulevards, and in contrast the undulating lines of the Guggenheim attest to Bilbao's cultural vitality.
La Coruna is at the site of the ancient Tower of Hercules lighthouse, which has been operating since the second-century AD. The city is known for its characteristic galerías, or glazed window balconies. The promenade, one of the longest in Europe, runs along the city's headland and passes many of its most exciting sights.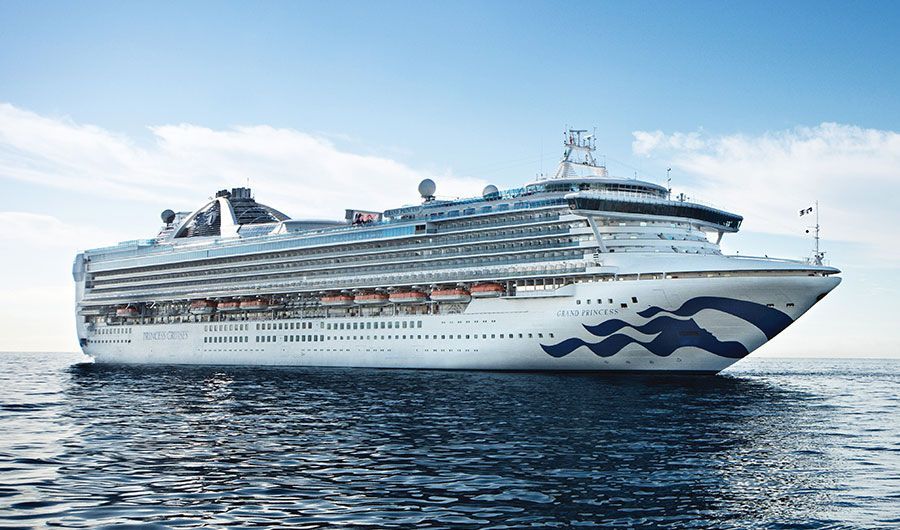 Elegant, beautifully designed and with all the facilities you could ever want, the Grand Princess is an ideal choice for everyone. Busy and active with fun for all the family – or quiet and peaceful for that perfect romantic getaway, you'll find space to enjoy your holiday the way you want on this gorgeous cruise ship. There's the brilliant Movies Under the Stars® giant poolside screen showing the latest releases as well as big-name pop concerts and sporting events, the lavish Princess Theatre with its talented singers and dancers, as well as the luxurious adults-only Sanctuary, a real haven of tranquillity.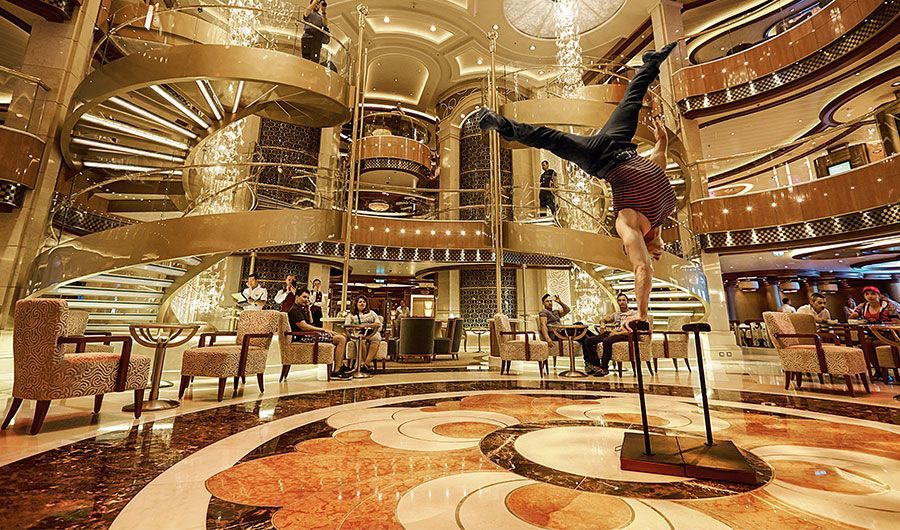 Vines Wine Bar
Sample wines from around the world in this charming corner of the Atrium dedicated to fine wines served with antipasti and tapas.
Sabatini
Savor Sabatini's authentic offerings featuring signature pastas, Italian wines and an irresistible selection of delectable desserts, all celebrating Princess' Italian heritage.
Lotus Spa
Enjoy relaxing treatments, such as facials, aroma stone therapy massages, detoxifying ocean wraps and an aromatherapy thermal suite.