Taj Mahal, Terracotta Army & Japan Experience
Includes an All-Inclusive Luxury Silversea Cruise
Last Cabins Remaining | Fully Escorted Tours of India and China
27 nights | 01 Feb 2021
Taj Mahal, Terracotta Army & Japan Experience
Includes an All-Inclusive Luxury Silversea Cruise
Last Cabins Remaining | Fully Escorted Tours of India and China
27 nights | 01 Feb 2021
Taj Mahal, Terracotta Army & Japan Experience
Includes an All-Inclusive Luxury Silversea Cruise
Last Cabins Remaining | Fully Escorted Tours of India and China
27 nights | 01 Feb 2021
Get The Full Experience...
Tick two incredible destinations off your bucket list as you travel from India's Taj Mahal to the Terracotta Army
Explore India on a fully escorted Golden Triangle tour that starts in Delhi to explore the contrasts between Old and New Delhi. Next you'll travel to Agra to see the world-famous Taj Mahal. Travelling on to Jaipur, via the deserted city of Fatehpur Sikri, you'll visit the Amber Fort and Palace of Winds. Following your Golden Triangle tour, you'll fly to Hong Kong for a night before embarking Silver Spirit. Your cruise will take you to ports across Japan, from tropical islands to the geothermal wonderland of Kagoshima and hot springs of Beppu. Enjoy an overnight stay on board in Shanghai before disembarking for your China tour. You'll fly to Xi'an to see the incredible Terracotta Army and then take the fast train to Beijing where you'll visit the Great Wall of China and more.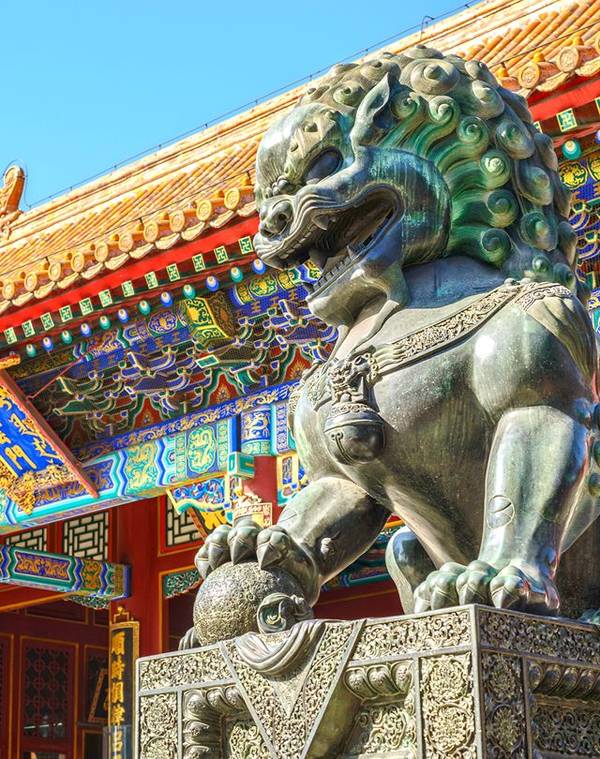 Package Includes
3 night five-star hotel stay in Delhi with a fully escorted tour of Jama Masjid Mosque, Raj Ghat, Humayun's Tomb, Qutub Minar and more
1 night five-star hotel stay in Agra with a fully escorted tour of the Taj Mahal, Agra Fort and Fatehpur Sikri
2 night five-star hotel stay in Jaipur with a fully escorted tour of Amber Fort, Hawa Mahal, the City Palace, Jantar Mantar Observatory and more
1 night five-star hotel stay in Hong Kong at the Harbour Grand Kowloon
14 night all-inclusive luxury cruise on board Silver Spirit
Pre-paid gratuities and complimentary WI-FI on board
In-suite butler service and fully stocked fridge
All-inclusive alcoholic and non-alcoholic beverages including fine wines and premium spirits whilst on board
Overnight stays in port in Osaka and Shanghai
2 night five-star hotel stay in Xi'an with a fully escorted tour of the Terracotta Army
3 night five-star hotel stay in Beijing with a fully escorted tour of the Great Wall of China, Temple of Heaven, Forbidden City and Tiananmen Square
All hotel stays include breakfast
All transfers
All flights (London departure - regional flights available)
ATOL protected
Flight from
Other regional airports may be available*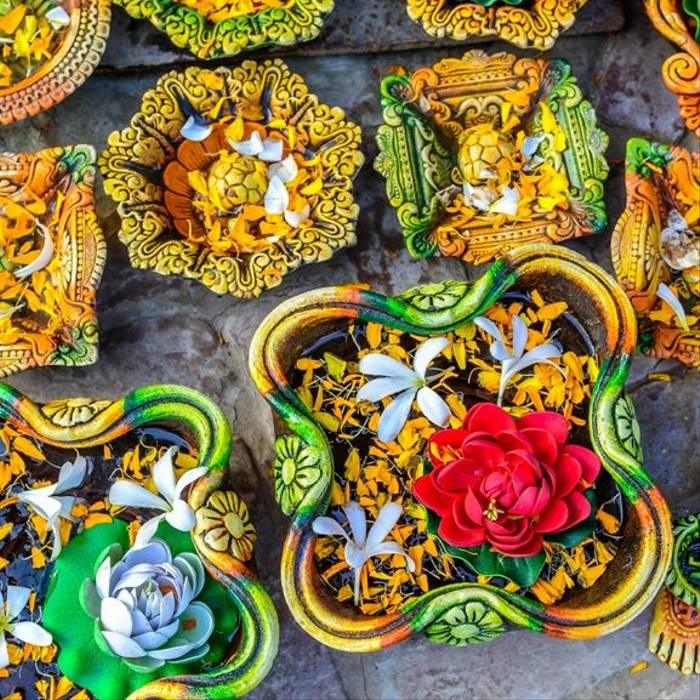 Fly to Delhi and begin your incredible Golden Triangle tour. One of the most historic capitals in the world, Delhi is a treasure trove that reveals the ultimate combination of tradition and modernity. Made up of seven ancient cities, its multi-layered existence and profusion of architectural styles is tantalizing.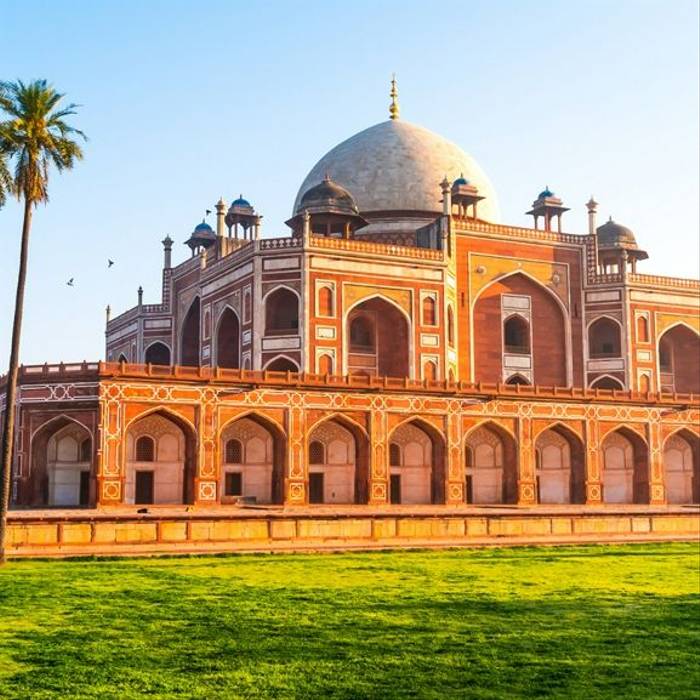 You'll start your day of sightseeing with a tour of Old Delhi, the 300-year-old walled city built by Emperor Shah Jahan in 1648. Visit the most elegant mosque in India, the Jama Masjid, characterised by its black and white onion dome and minarets, and Raj Ghat, where Mahatma Gandhi was cremated in 1948. Then you'll enjoy a tour of New Delhi where after driving by the imposing India Gate, you'll discover Humayun's Tomb and Qutab Minar.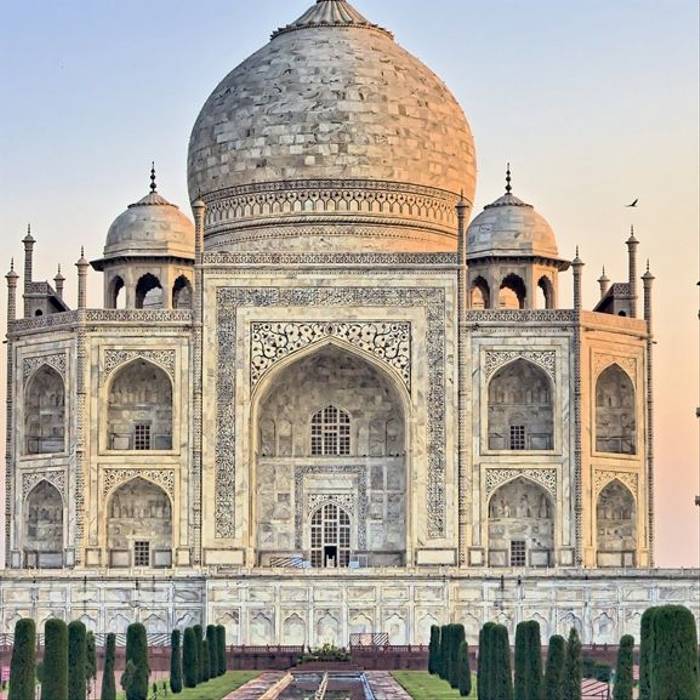 Today you'll travel to Agra, a city characterised by its embodiment of royal grace and imposing architecture of the grand Mughal era. In the afternoon discover the world famous Taj Mahal, an architectural masterpiece in white marble with beautiful inlay work and the world's most beloved monument. Then travel to Agra Fort, an outstanding example of Mughal architecture and the capital of the Mughal Empire for generations.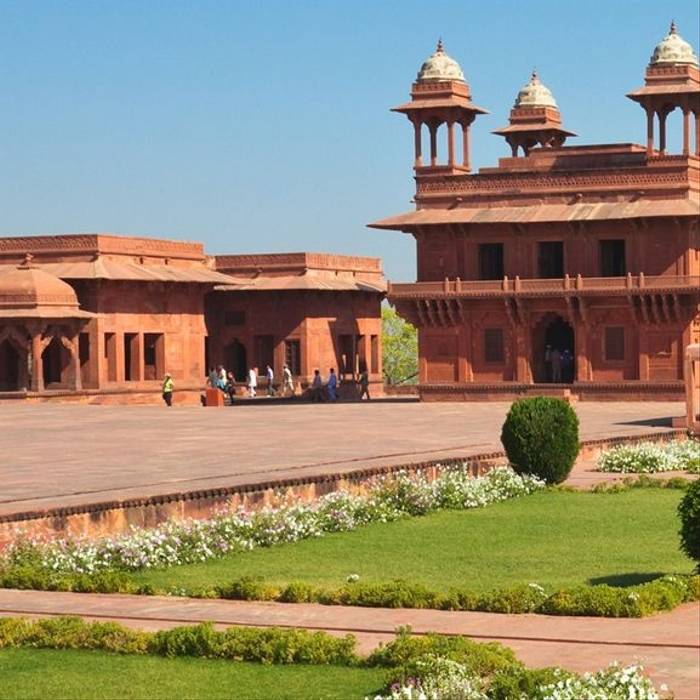 En route to Jaipur, the vibrant capital of Rajasthan known as the 'Pink City', you'll stop at Fatehpur Sikri, a deserted red sandstone city built by the Mughal Emperor Akbar as his capital in the late 16th century. Other inspiring monuments in Fatehpur Sikri are the Hiran Minar that Akbar built in memory of his favourite antelope, Tomb of Sheikh Salim Chishti, Birbal's House and the Diwan-i-Khas.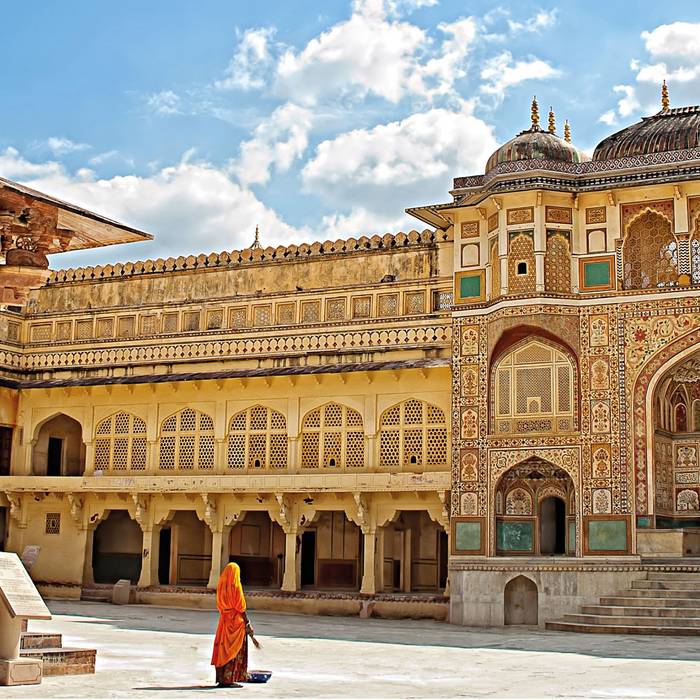 Enjoy an exhilarating jeep ride to the Amber Fort along the ramparts, stopping en route for a photo at the intriguing red sandstone Hawa Mahal, the Palace of Winds. After a stop for lunch you'll have a sightseeing tour of Jaipur where you'll explore the exquisite City Palace and the awe inspiring Jantar Mantar Observatory, an astrological and astronomical wonder built by Maharaja Jai Singh in the 18th century.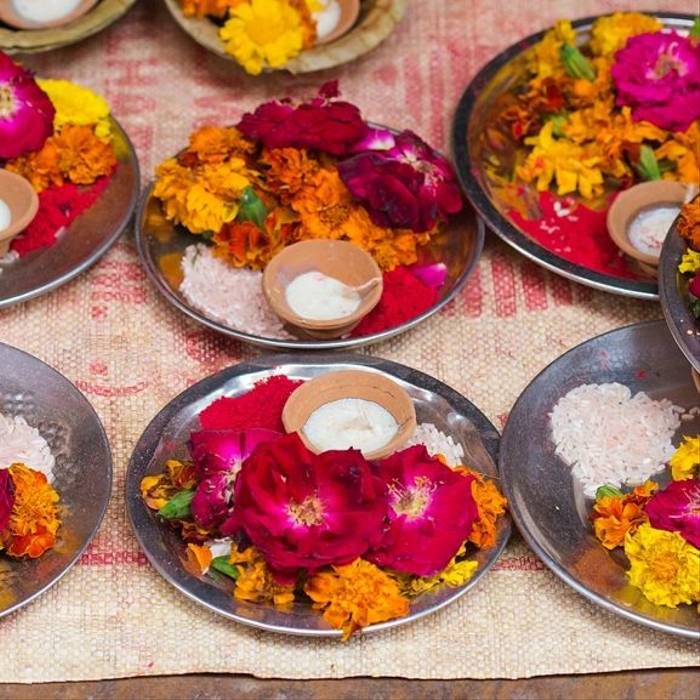 Today you'll make the journey back to Delhi for a final night to relax at your hotel before your flight to Hong Kong tomorrow.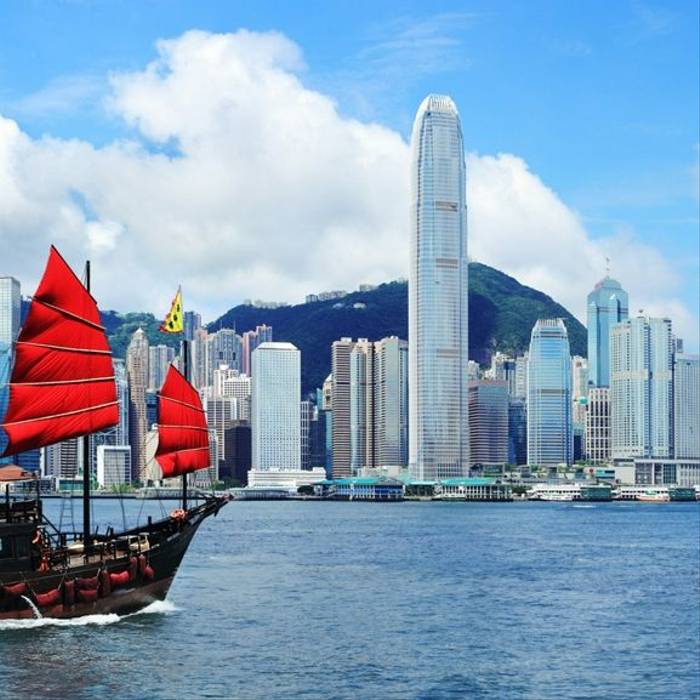 Diverse and delicious with an insatiable appetite, Hong Kong – also called the 'City of Life' – is bursting with energy. Experience the excitement, vibrancy and colour of this unforgettable duty-free port. The harbour is the lifeline of the city, with its deep, sheltered waters and constant parade of vessels – modern and traditional – all set against a stunning backdrop.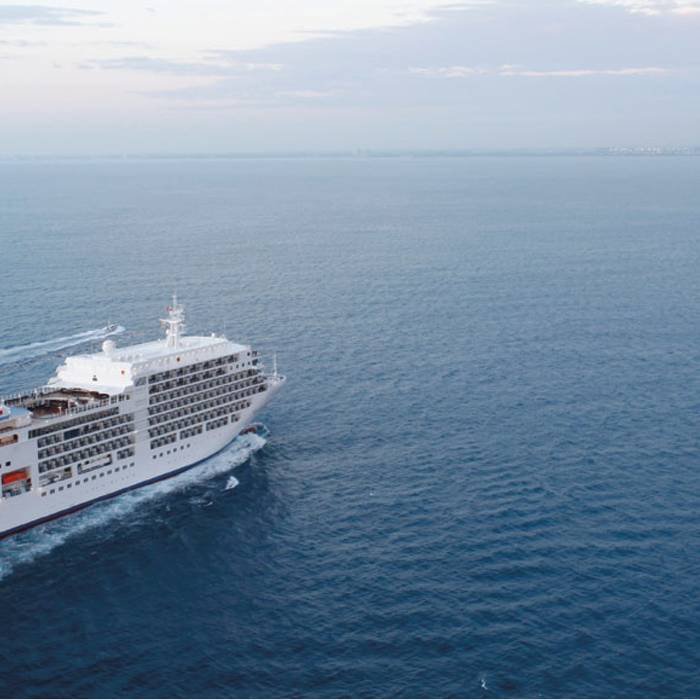 Hong Kong
- Embark Silver Spirit
The all-new Silver Spirit has been completely refurbished to create extra space and exciting new features that offer an even more luxurious experience at sea. Now with eight superb dining options, an improved health and fitness centre, a larger pool deck, together with Silversea's world-famous standards of service, you're guaranteed the cruise of a lifetime on Silver Spirit.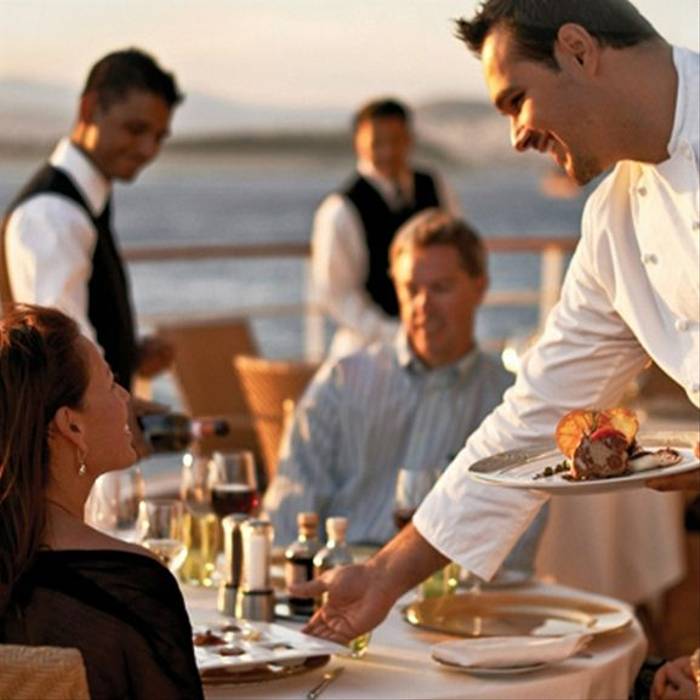 Whether you take coffee amongst the art installations in the arts café, work out in the fitness centre or relax in the Zagara Spa, you will be treated to one of the finest cruising experiences available on board Silver Spirit. Enjoy first class dining with exceptional wines and relax in what is possibly the best place between sea and sky.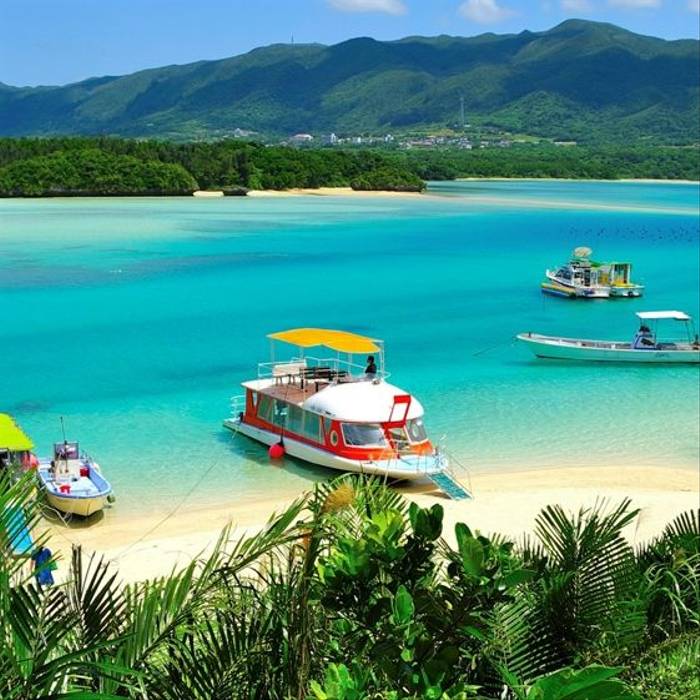 This island's white-sand beaches and turquoise waters draw divers and snorkelers hoping to glimpse the island's famed manta rays. Ishigaki is a nature lover's paradise, with palm forests, mangrove-lined rivers that you can kayak down, and jungle-covered mountains perfect for hiking adventures. As well as its wealth of natural beauty, you'll find an abundance of cultural sites with ties to the island's rich history.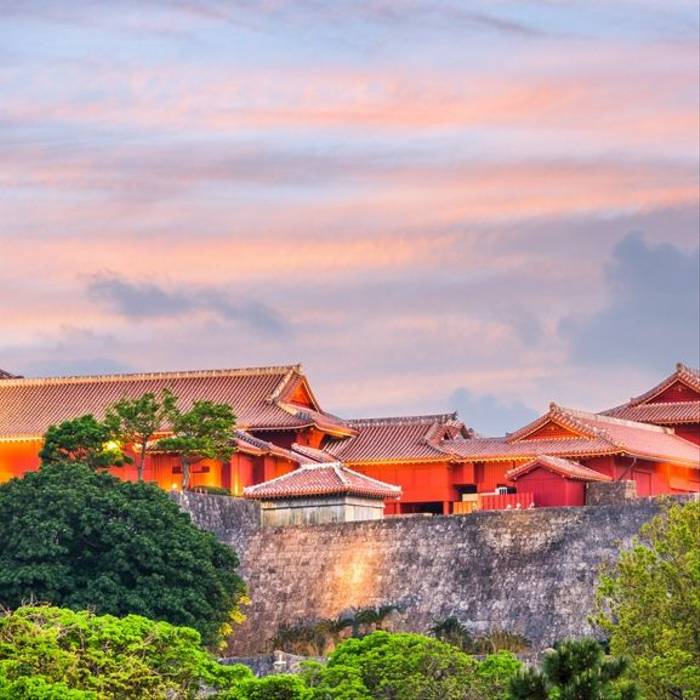 Naha was almost destroyed during the Second World War but has rebuilt itself into a bustling modern city. From sunny beaches lined with palm trees to traditional palaces hidden amongst skyscrapers, you'll find gems around every corner. Make sure you wander down the cobbled Tsuboya Yachimun Street, lined with antique and pottery shops that are interspersed with charming cafés.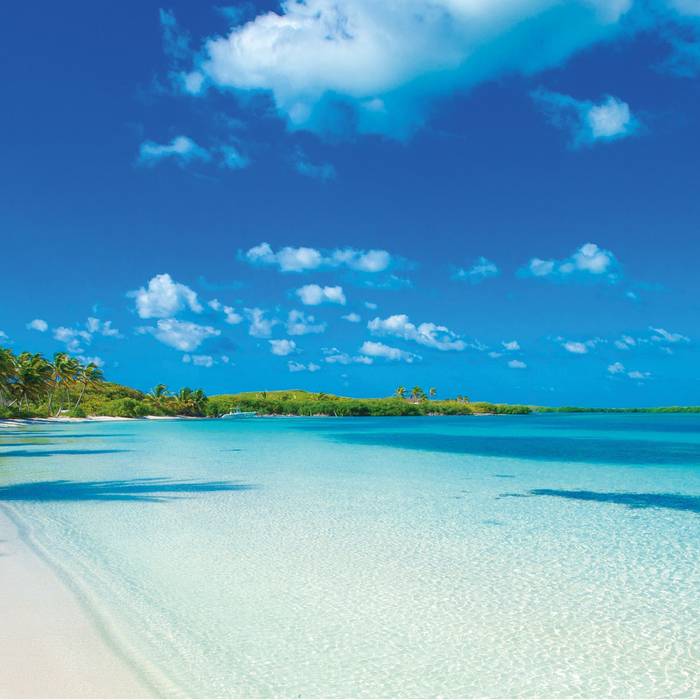 Aside from its pristine beaches and giant ferns that give the whole island a jungle-like appearance, Amami Oshima is also famous for the silk it produces for high-quality kimonos. With a subtropical climate like neighbouring Okinawa, the island is also a haven for wildlife. Its flora and fauna are celebrated by local artist Tanaka Isson whose paintings are displayed at the Tanaka Isson Memorial Museum.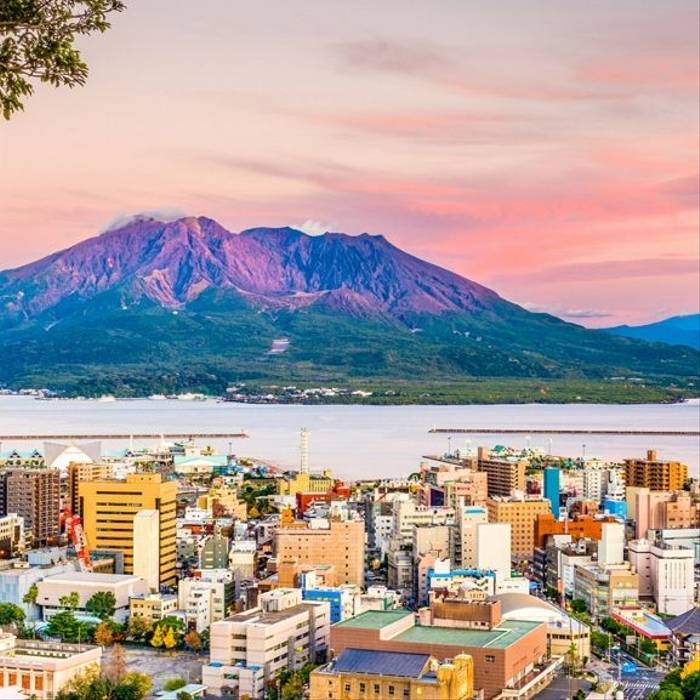 This friendly city lies at the top of the Satsuma Peninsula, a mountainous, geothermal wonderland of hot springs and geysers. Kagoshima is often described as a Japanese version of Naples with a warm and sunny climate and its very own volcano that towers over the city. Here you can sample some of Japan's best sake, brewed from the Satsuma sweet potatoes.
During your day at sea you'll have plenty of opportunity to explore all that Silver Spirit has to offer. Relax on a lounger by the pool or admire the view from the whirlpool as the attentive staff bring you your favourite drink. Later enjoy an expertly-made cocktail and share stories with your fellow travellers in Dolce Vita.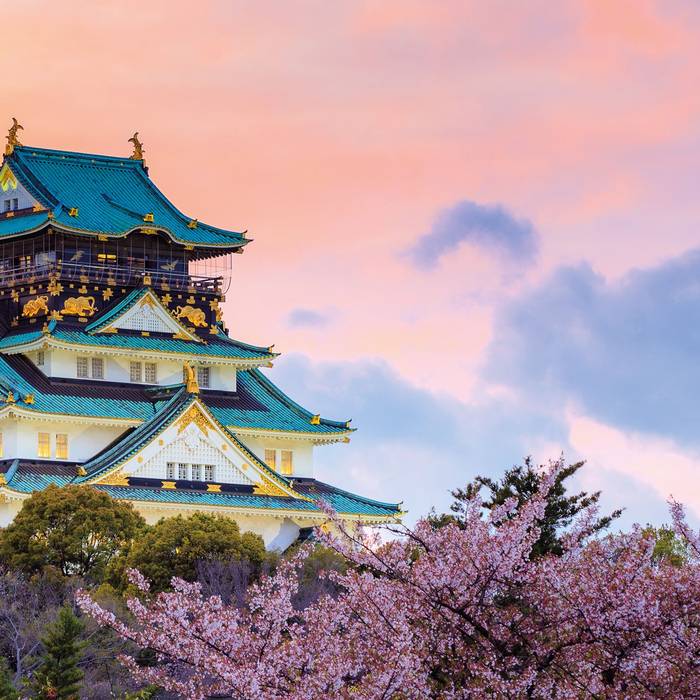 Japan's third largest city, Osaka is a commercial hub of modern architecture and ancient shrines and famed for its amazing street food and the impressive Osaka Castle. It's not the prettiest city but you're sure to find a friendly welcome and a more easy-going atmosphere than in other Japanese cities. Indulge your taste buds with some of the local cuisine including Sushi, Japanese BBQ, Takoyaki and Okonomiyaki.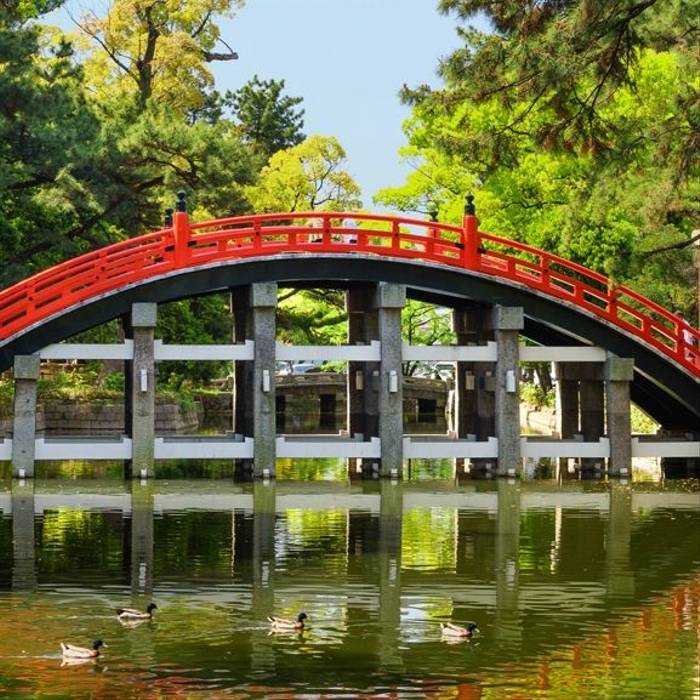 With an overnight stay in port, you can explore this vibrant city in more detail. Walk by the river in the Dotonbori shopping district where giant illuminated billboards provide a colourful backdrop. Explore Sumiyoshi Taisha, one of the oldest Shinto shrines in Japan or if you're after thrills and excitement, take a trip to Universal Studios Japan.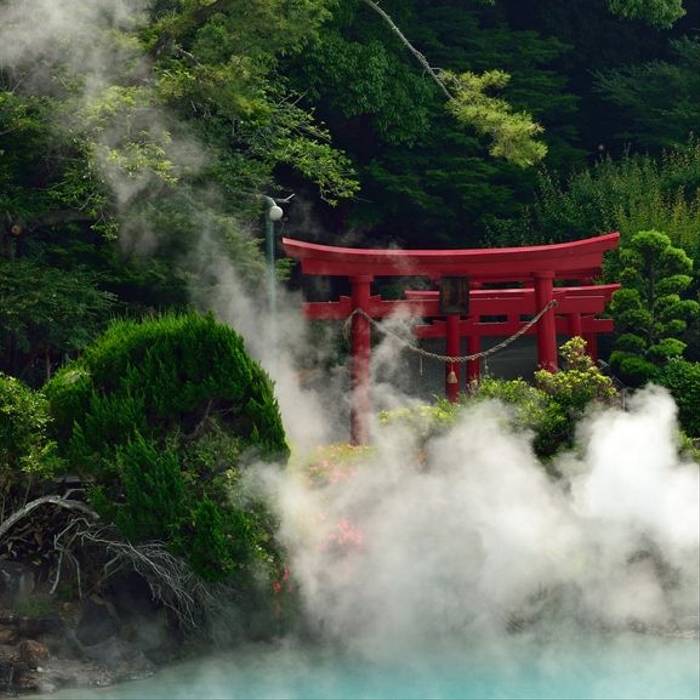 This famous hot spring resort produces more hot water than any other resort in the country. Here you can enjoy a fantastic selection of baths – mud, sand, steam or just an ordinary hot water bath if you prefer.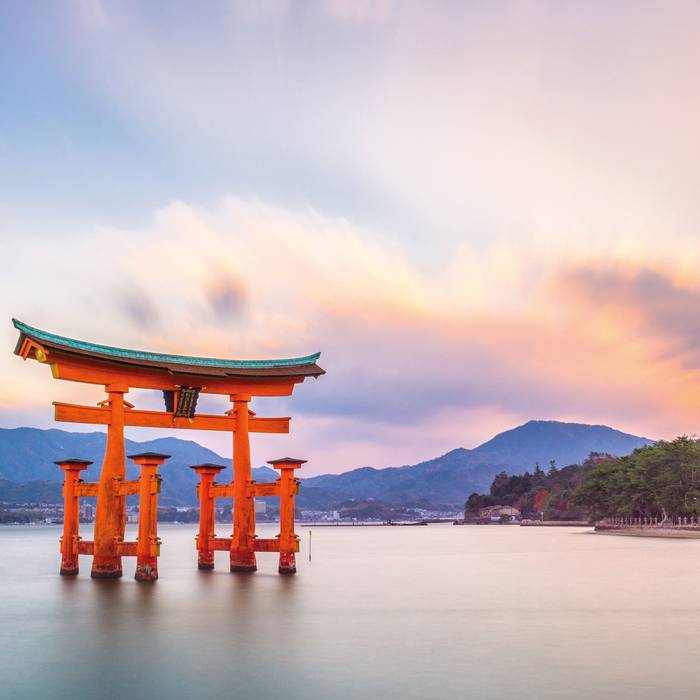 Hiroshima is a thriving, bustling city surrounded by natural beauty. The Chugoku Mountains surrounds the city with rivers, valleys, plains and basins landscaping the area; whilst The Peace Memorial Park and Museum recall the city's tragic past. Miyajima Island, a short ferry ride away, offers one of the country's most alluring and oldest Buddhist and Shinto shrines.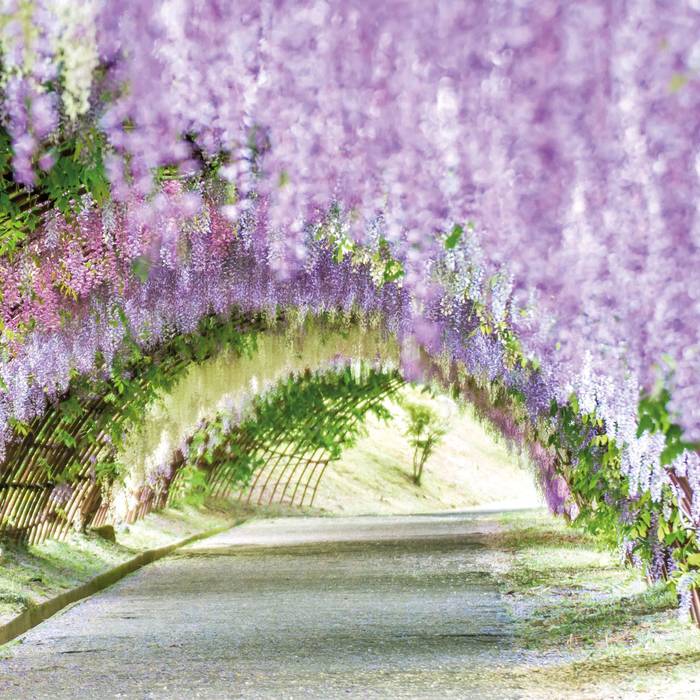 Fukuoka is the biggest city in Kyushu, and a rising star in Japanese tourism. Fukuoka has transformed itself over the last decade into one of Japan's most cosmopolitan and internationalised cities. Its attractions are contemporary rather than traditional, but they are still very much worth seeing, its modern architecture in particular. Visit the Dazaifu Tenmanguu Shrine, probably the most famous tourist attractions in Fukuoka Prefecture.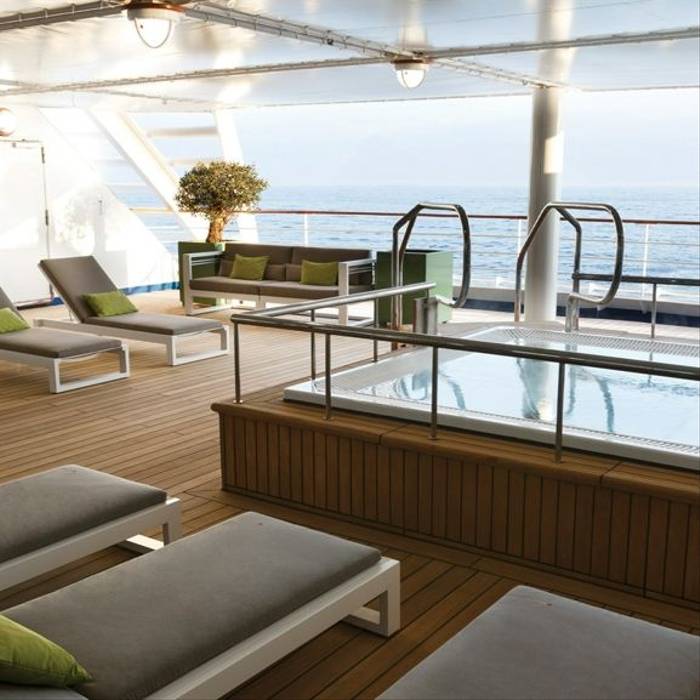 Take the opportunity to unwind and pamper yourself at the Zagara Spa during your final day at sea. With sweeping views from the floor-to-ceiling windows, nine treatment rooms, an acupuncture suite and outdoor whirlpool, you can enjoy pampering treatments including facials, body wraps and massages.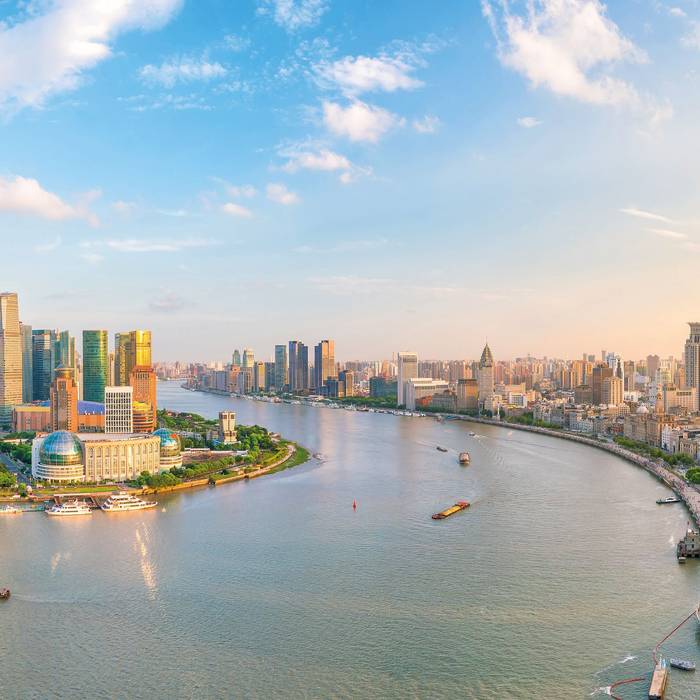 The epitome of exotic glamour, Shanghai has many historic wonders tucked away within its modern cityscape. It laces together an artwork of architecture from Shanghai's Old City with its traditional buildings and temples to the second tallest building in the world, Shanghai Tower.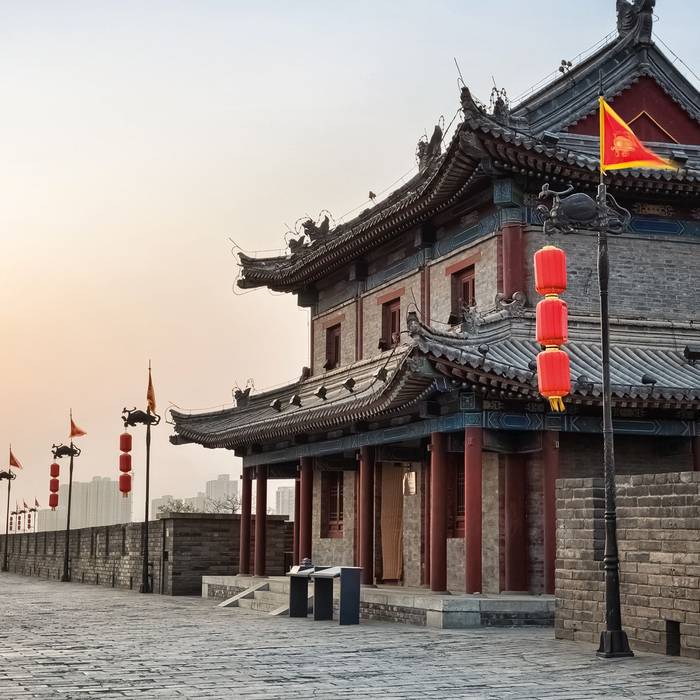 Shanghai
- Disembark Silver Spirit and Xi'an Hotel Stay
Disembarking Silver Spirit in Shanghai, you'll fly to Xi'an, one of the birthplaces of Chinese civilisation. The seat of power of Chinese dynasties and the last stop for those following the enigmatic Silk Road, Xi'an is rich in historical heritage and it's here you'll see the world-famous Terracotta Army.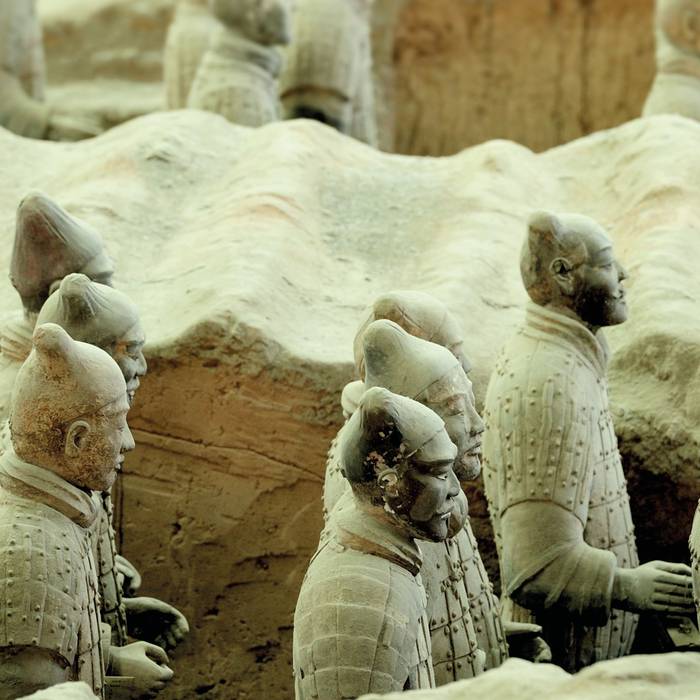 Xi'an
- Hotel Stay and Tour
Today you'll visit one of the greatest archaeological sites in the world, the Terracotta Army. These life-sized grey warriors were created by Qin Shi Huang to protect him in the afterlife. While their imposing formations are eerie, the individual warriors come alive through meticulously detailed expressions, hairstyles and clothes. Xi'an was also one of the first Chinese cities introduced to Islam, so you'll also explore the Muslim quarter and Great Mosque.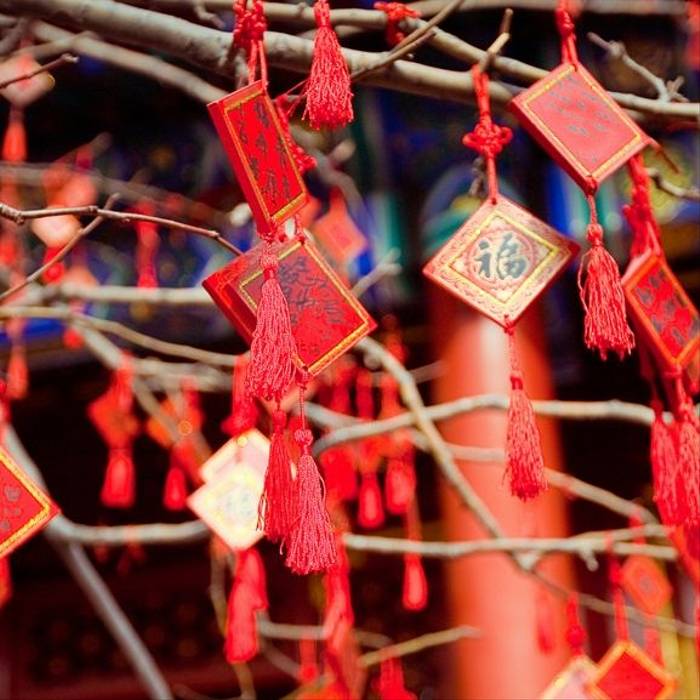 You'll take the fast train to the Chinese capital of Beijing, the heart and soul of Chinese politics, culture and economic development. In this huge metropolis, you'll discover ancient wonders such as the Great Wall and incomparable imperial palaces and temples, as well as modern Beijing's growing confidence as a global dynamo.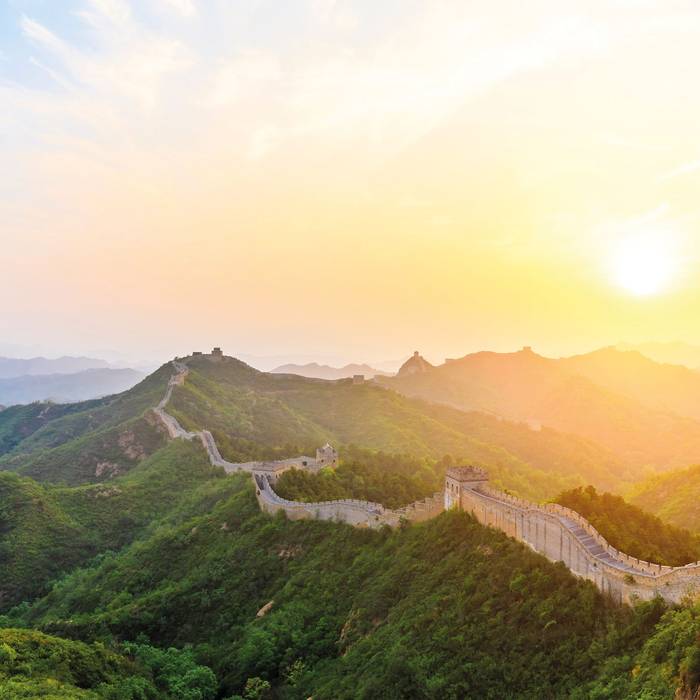 Beijing
- Hotel Stay and Tour
A highlight of your tour will be a visit to the Great Wall of China, the longest wall in the world that bends and twists over hills and valleys like a giant dragon fiercely guarding its borders. That afternoon you'll visit the Summer Palace, once an iconic lakeside retreat for royalty.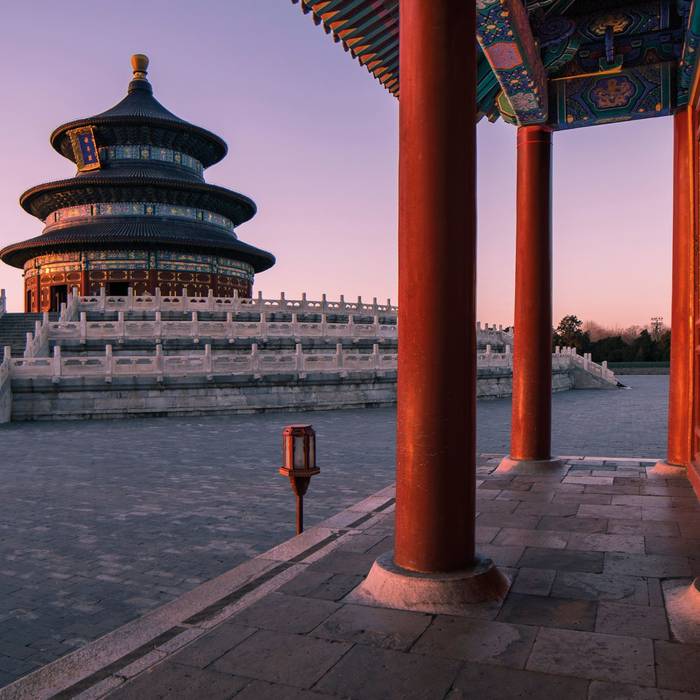 Today you'll visit the city's most famous sites, ancient and modern. The magnificent Temple of Heaven with its symbolic representations of earth and heaven, together with the scarlet-walled Forbidden City, home to imperial rulers and their concubines, reveal secrets about ancient Chinese civilisations. Whereas the remarkable Tiananmen Square celebrates modern heroes of the People's Republic.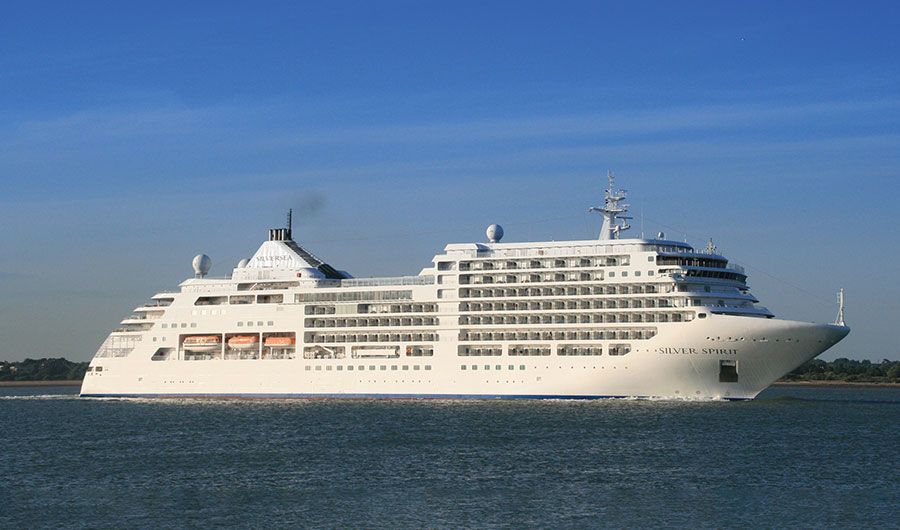 Silversea's luxury cruise ship, Silver Spirit, blends top notch facilities with eight desirable dining venues and polished entertainment, providing a truly superior way to cruise. While on board you could discover exquisite dishes bursting with Asian essence at Indochine, meet new friends at Dolce Vita, or unwind in the Zagara Spa. You'll find personalised service and gracious hospitality, included in your all-inclusive luxury cruise.
Stretch out with the largest suites in the Silversea fleet and enjoy a lively, convivial atmosphere that caters to cosmopolitan travellers. And with an enviable staff-to-guest ratio, your every whim will be catered to during your unforgettable cruise.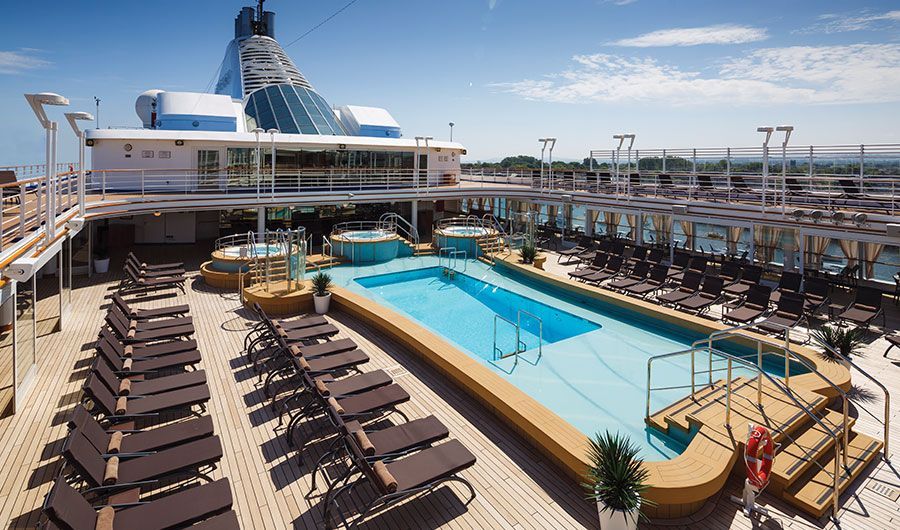 Zagara Spa
Relax your body and mind in this soothing sanctuary with saunas, steam rooms and a wide range of invigorating therapies.
Venetian Lounge
Enjoy full-scale production shows and classical soloists, as well as cultural entertainment and feature films.
Panorama Lounge
Sip a cocktail while taking in panoramic views of the sunset as a pianist plays just the right notes to take you from day to night.