Ultimate Luxury Indian Escape & the Maharajas' Express
Includes an All-Inclusive Ultra-Luxury Seabourn Cruise
Last 5 Cabins Remaining | All-Inclusive Luxury India Rail Journey and Tours
29 nights | 13 Mar 2021
Ultimate Luxury Indian Escape & the Maharajas' Express
Includes an All-Inclusive Ultra-Luxury Seabourn Cruise
Last 5 Cabins Remaining | All-Inclusive Luxury India Rail Journey and Tours
29 nights | 13 Mar 2021
Get The Full Experience...
Gold-gilded temples, tigers prowling in dense forests and morning sunlight playing over the surface of Lake Pichola – these are just a few of India's incredible sights you'll enjoy while on board the five-star Maharajas' Express.
Following an ultra-luxury cruise on board Seabourn Ovation around Asia, you'll disembark in Dubai and fly to Delhi to embark the ultimate luxury train, the Maharajas' Express. Winning the "World's Leading Luxury Train" award for seven consecutive years, the Maharajas' Express is an experience fit for royalty. On a journey incomparable to others of its kind, you'll stand in the shade of the iridescent Taj Mahal, find tigers slinking through the underbrush in Ranthambore National Park and visit Jaipur's opulent palaces. Following this, discover Bikaner's fort before enjoying a sunset dinner in sight of this magnificent architecture. Your next stop, the 'Blue City' of Jodhpur, is home to the looming visage of the Mehrangarh Fort which you'll explore during your fully escorted tour before walking within the traditional market where heady spices perfume the air. Finally you'll sail across serene Lake Pichola in Udaipur, one of the most romantic destinations in India.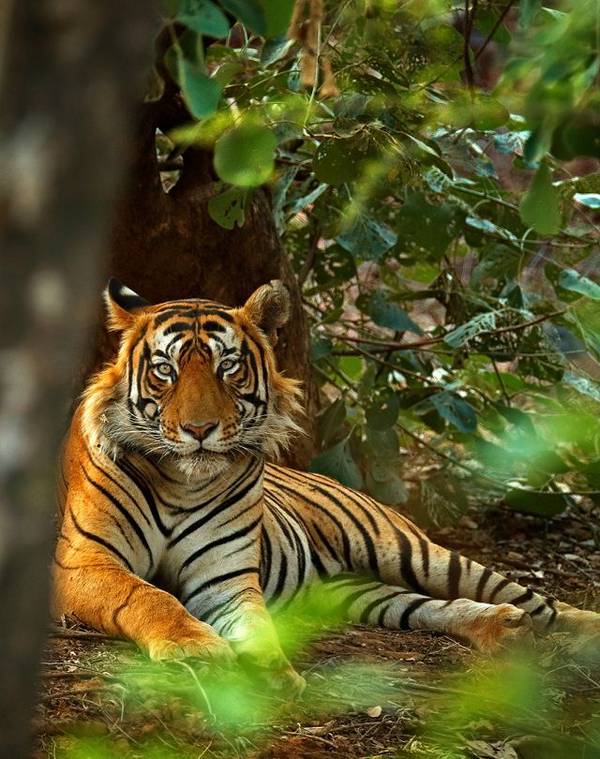 Package Includes
1 night five-star hotel stay in Singapore
18 night all-inclusive ultra-luxury cruise on board Seabourn Ovation
Personal suite stewardess with a welcoming bottle of champagne and a fully stocked fridge
Tipping is neither required, nor expected
All-inclusive alcoholic and non-alcoholic beverages including fine wines and premium spirits whilst on board
Overnight in port in Mumbai
1 night five-star stay at the JW Marriott Marquis Hotel Dubai
2 night five-star hotel stay in Delhi
Fully escorted tour of New Delhi
6 night all-inclusive luxury Maharajas' Express rail journey with fully escorted tours visiting: Agra, Ranthambore National Park, Jaipur, Bikaner, Jodhpur, Udaipur and Mumbai
1 night five-star hotel stay in Mumbai
All hotel stays include breakfast
All transfers
All flights (London departure - regional flights available)
ATOL protected
Flight from
Other regional airports may be available*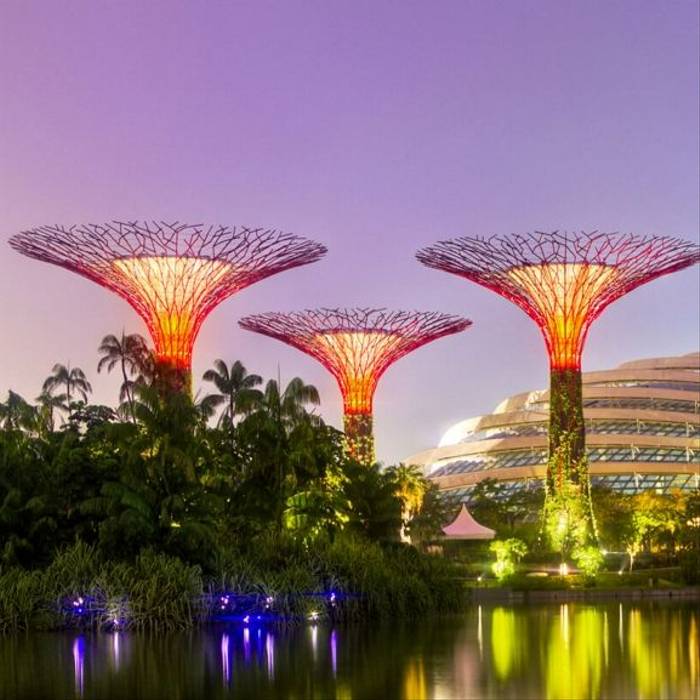 Fly to Singapore, a city of contrasts, where sacred shrines sit in the shadows of science-fiction-style architecture and pristine streets lead to wild rainforests with dense canopies. Escape the bustle and walk forgotten trails, be charmed in the Botanic Gardens and enjoy chilli-spiked crab and fragrant laksa.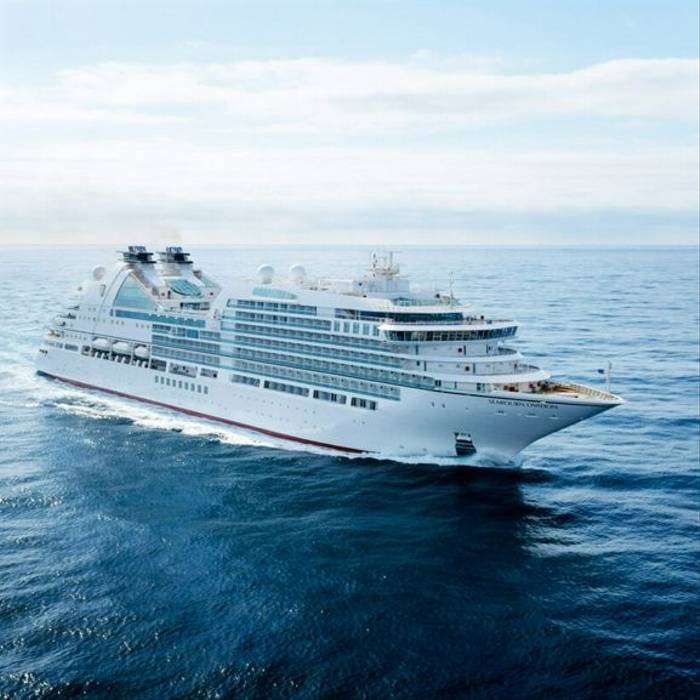 Singapore
- Embark Seabourn Ovation
Today you'll embark Seabourn Ovation for your ultra-luxury cruise to Dubai. As soon as you step on board, you'll be welcomed by a personalised service that Seabourn is so well known for. Enjoy your Personal Suite Stewardess who can cater to your every wish and desire whether it is drawing you a Pure Pampering™ bath or letting you host an elegant cocktail party in your suite, it is completely up to you.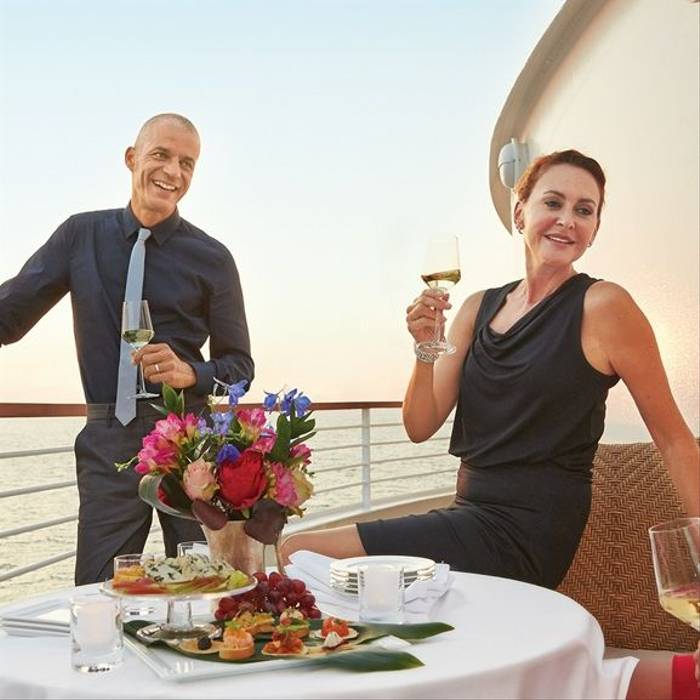 While on board you'll enjoy the award-winning restaurants where every mouthful is a tasty treat and succulent morsel. Working closely with chef Thomas Keller (the only American-born chef to hold multiple three-star Michelin star ratings) Seabourn Ovation's restaurants have been cultivated to host the most delicious meals that you could ever imagine. From The Colonnade to The Grill by Thomas Geller, you'll have only one hard decision to make during your cruise – what to sample first?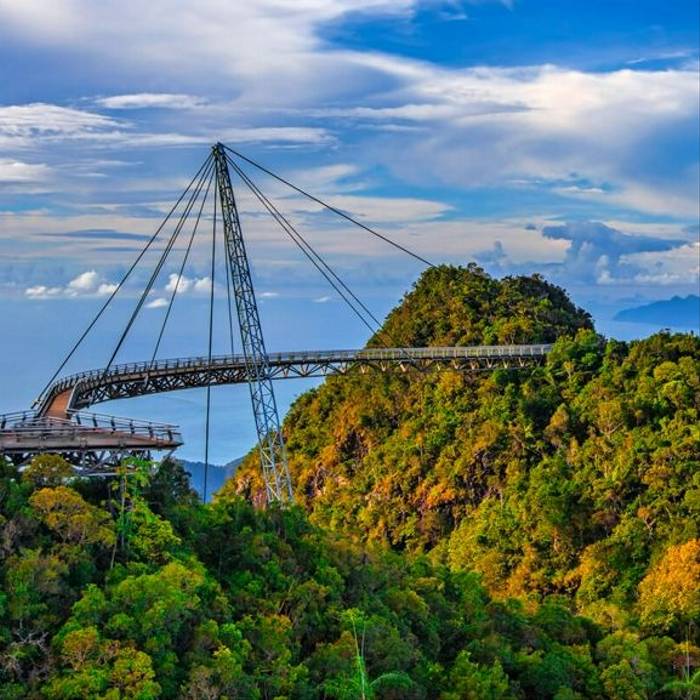 Off the northwest coast of Malaysia you'll discover Langkawi, known as the 'Jewel of Kedah'. This quiet archipelago was undeveloped until the 1980s when the then prime minister decided to turn it into a major tourist resort. Get the most out of the island by walking the Langkawi Sky Bridge above the forest canopy and gazing at crimson-flecked sunsets on Cenang Beach.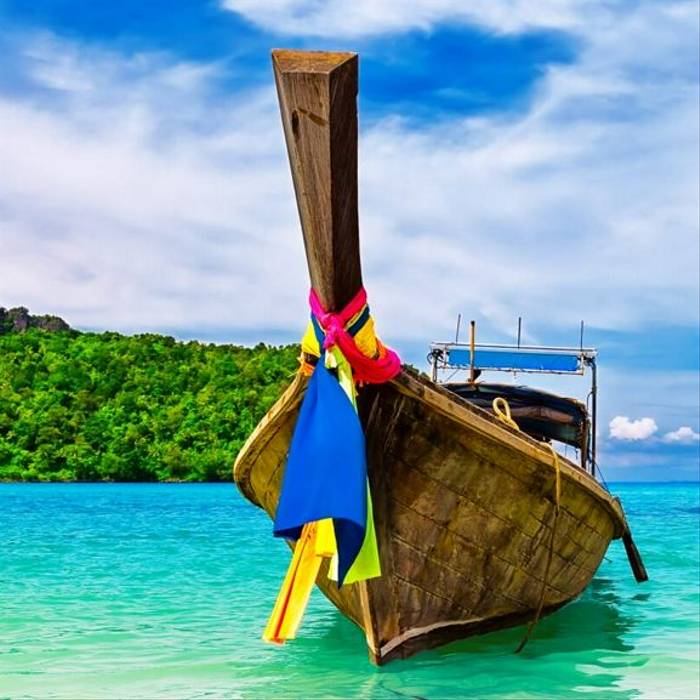 Thailand is known for many things but vivacious nightlife and gold kissed beaches are probably the top two! Phuket's national sights are ideal for photo opportunities while its aquamarine waters invite you to dive beneath the waves. If you want to head out of town and explore, you could visit the beautiful Buddhist temples or walk through its flourishing national park.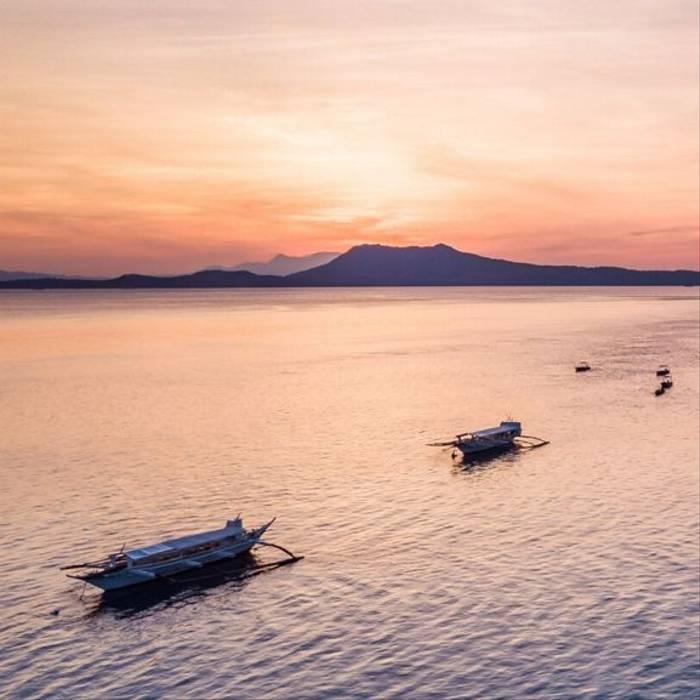 Lying off the northern tip of Sumatra, Sabang is a tiny volcanic island surrounded by coral reefs filled with confetti-like shoals of tropical fish. Most of the island's charms are of the natural kind, with idyllic beaches, a small-but-scenic waterfall, a cave and a hot spring. There's also the remains of a fort from when the Japanese occupied the island during World War II.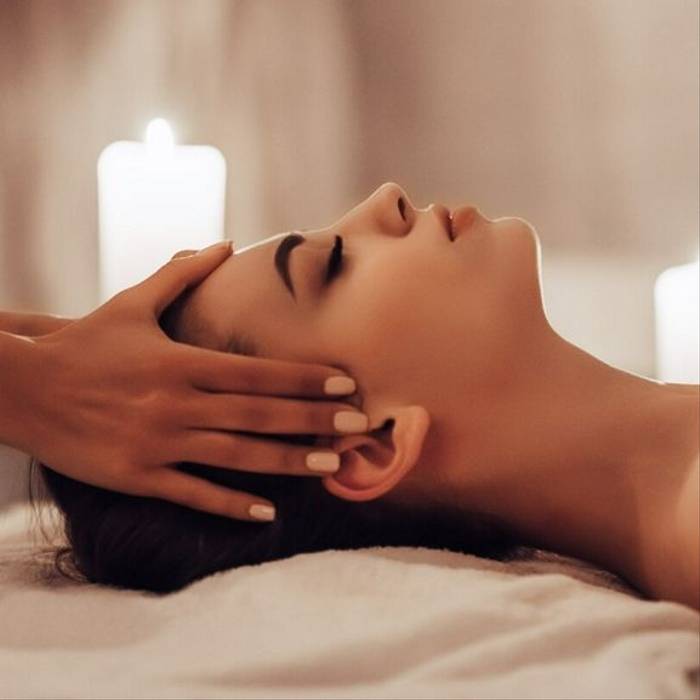 Find inner peace in the on board Spa & Wellness centre. Set apart from other cruise lines, Seabourn has innovated relaxation for the mind, body and soul. Partnering with Dr. Weil, a visionary in integrative medicine, this Spa & Wellness centre means that with your Mindful Living Coach, a certified yoga and meditation practitioner, you can be guided on your journey to serenity.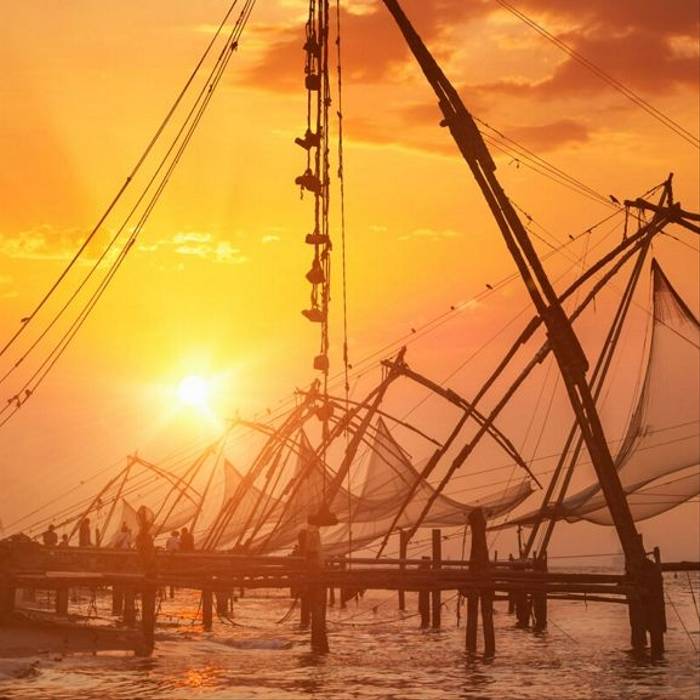 An eclectic blend of cultures has created this unique city from the Chinese, Portuguese, Dutch and British influences. Find Chinese fishing nets on its shores, stretching between wooden posts like spiderwebs, before wandering between synagogues, ancient mosques and unspoiled churches. Then, admire Keralan art in one of its many museums or simply rechange with a soothing Ayurvedic massage.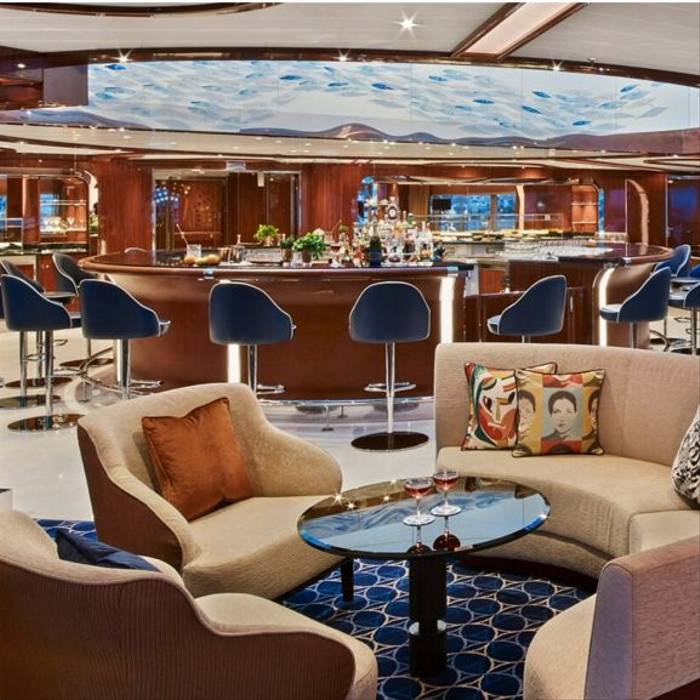 During the day you could head to the Discovery Centre where you could learn about a range of subjects from natural history to learning about the culture of the region that you'll explore on your cruise. Then, after a dip in the pool you can settle in for an elegant afternoon tea in The Club for the perfect end to the perfect day.
DAY 12 - 13
| 24 - 25 Mar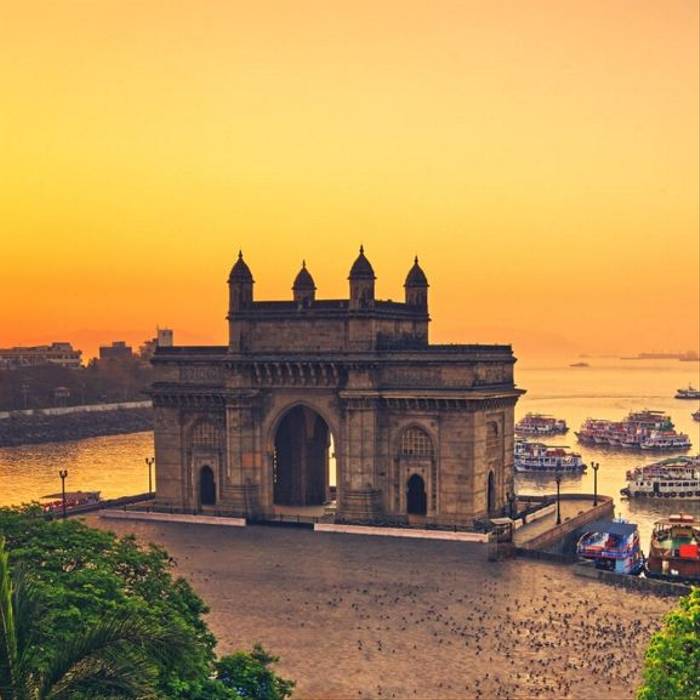 Discover Mumbai's unique energy with your overnight stay in port, where you can see colonial buildings squeezed between gleaming skyscrapers. While a bustling metropolis, it also has green spaces to get lost in like the Hanging Gardens, which offers you a nature wonderland filled to the brim with a rainbow of flowers and unparalleled views of the Arabian Sea.
DAY 14 - 15
| 26 - 27 Mar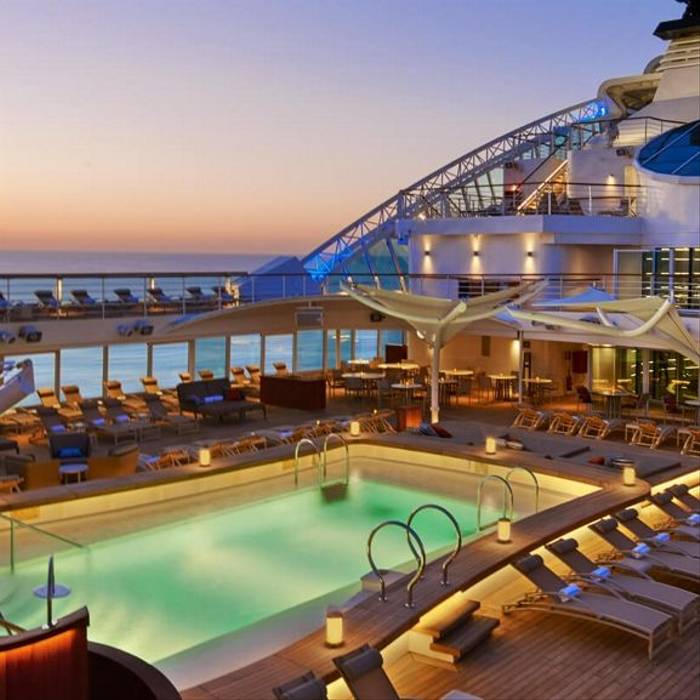 Today you'll have the time to relax and rejuvenate on the ship with your day at sea. Head to Seabourn Square where you could enjoy your morning newspaper with an aromatic espresso and croissant. In the evening, after a romantic dinner for two, you could head to the Observation Lounge where you could enjoy the 360 degree views of the sea outside while sipping your after-dinner tipple.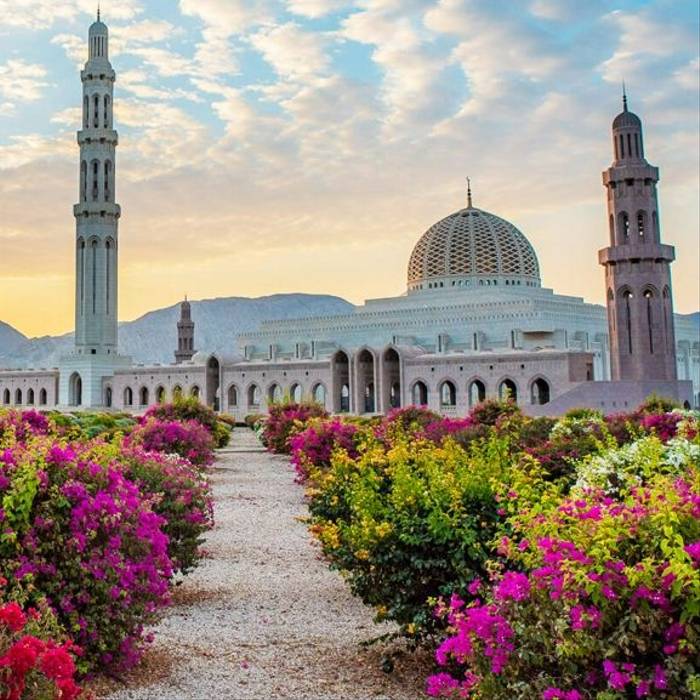 Muscat is a city steeped in Middle Eastern tradition. Unlike the gleaming towers of its neighbours, Muscat's white-washed buildings feature arabesque domes and windows. Visit traditional palaces and mosques or head to nearby lagoons to spot turtles and dolphins.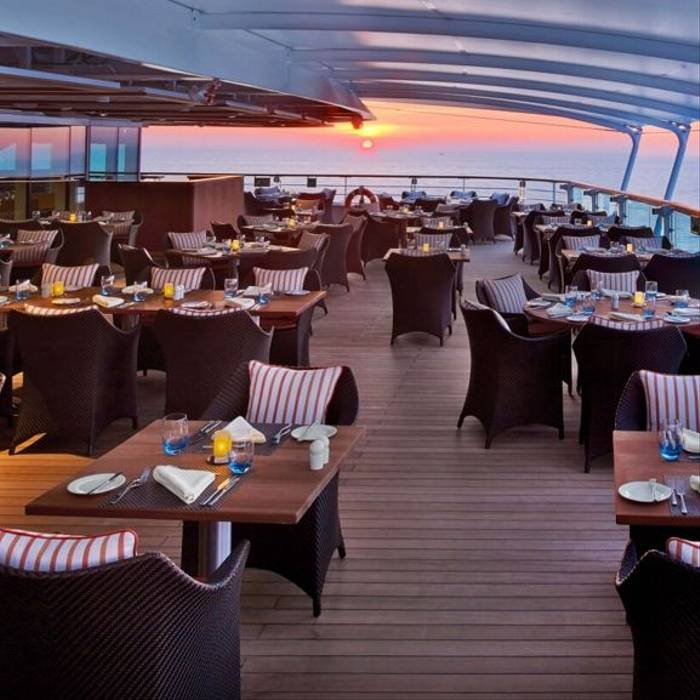 During your time on the ship there are plenty of things to keep you entertained. You could wile away your time in the Grand Salon where you could attend lectures, receive cooking demonstrations or blockbuster movies. In the evening, discover incredible vocal productions, cabaret performances as well as stand-up comedy before you can dance the night away.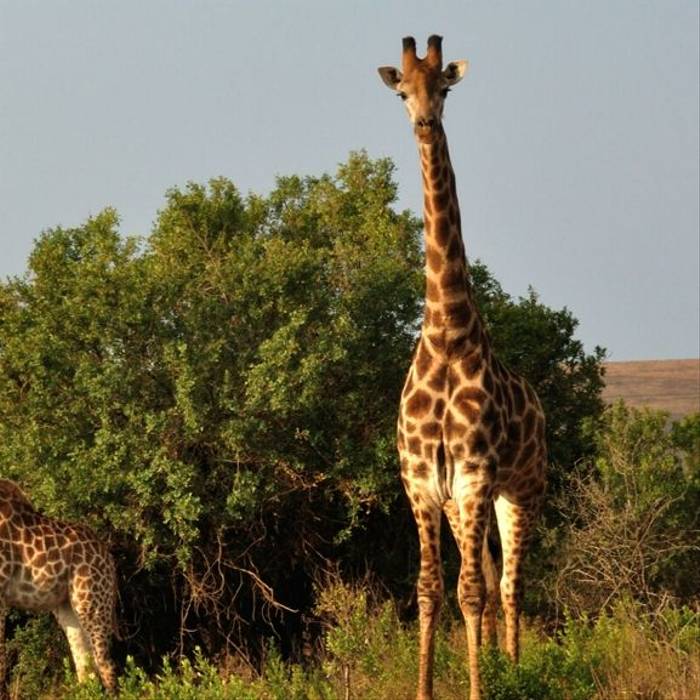 The natural island of Sir Bani Yas is famous for its beauty and free-roaming animals such as cheetah and hyenas. Activities available on the island range from archery and snorkelling to horse riding and nature drives; so whether you choose to relax on the beach or go on a wildlife adventure, you're guaranteed an unforgettable experience.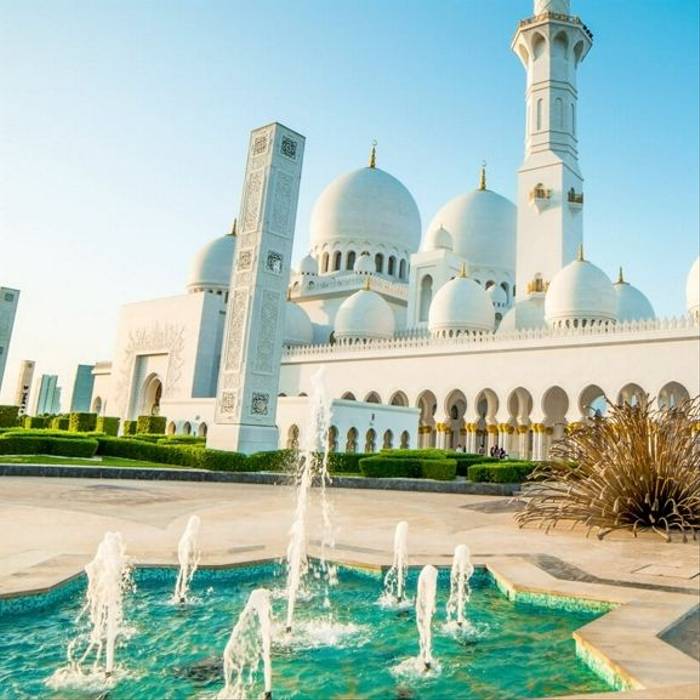 A modern city of sparkling skyscrapers that blends ultra-modern development with ancient traditions. Visit the stunning Sheikh Zayed Grand Mosque or indulge in the national pastime of shopping, either at the huge tax-free malls for luxury goods or in the traditional souks.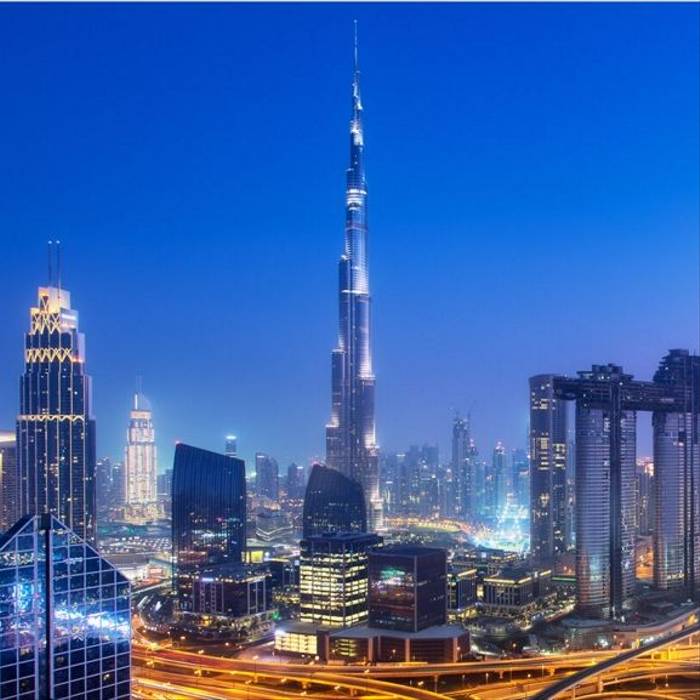 Dubai
- Disembark Seabourn Ovation and Hotel Stay
Dubai's growing reputation as a place that has it all is well-deserved. From thrilling waterparks the size of small towns to first-class restaurants, swanky bars to sweet-smelling souks, it's the Arabian Gulf's most talked about city. While taking an elevator up the Burj Khalifa, the world's tallest building, might be on your checklist, you could also take an abra boat across the creek and visit the Gold Souk in Deira, the older part of town.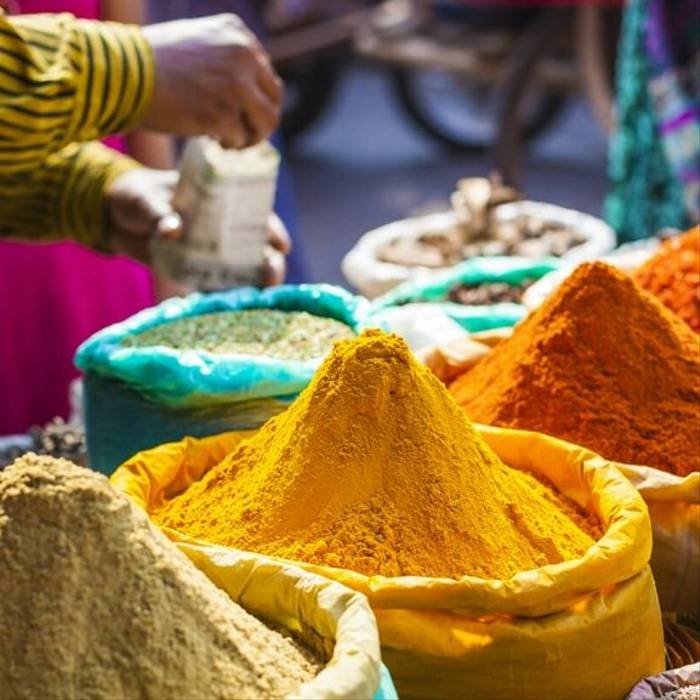 Today you'll fly to Delhi for a two night hotel stay before you embark your luxurious train. Constantly inhabited for over two thousand years, modern Delhi is the product of a number of smaller cities melding together to form one sprawling metropolis of museums, ancient Mughal architecture and innovative modern structures like the florally inspired Lotus Temple.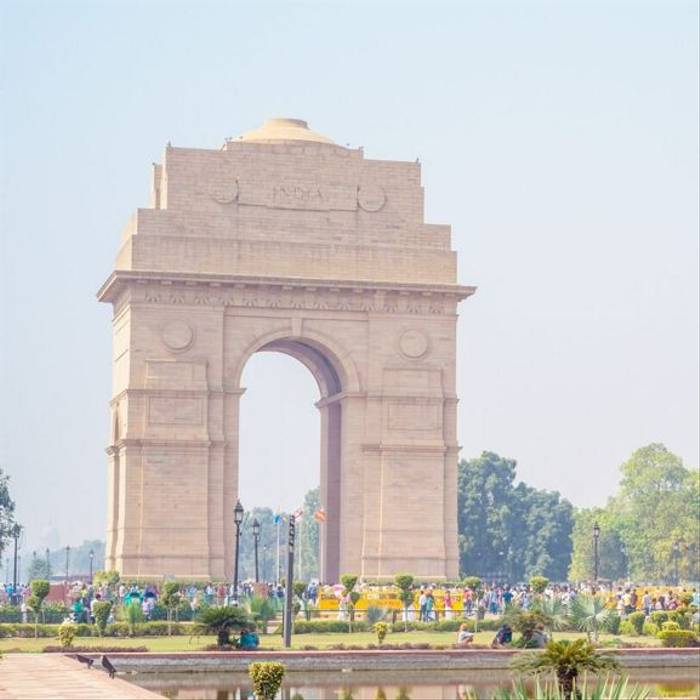 Delhi
- Hotel Stay and Tour
Today you'll enjoy a half day city tour exploring New Delhi. Discover India's effervescent capital from the imposing India Gate to the Qutab Minar – also known as the Tower of Victory – seeing all examples of India's greatness.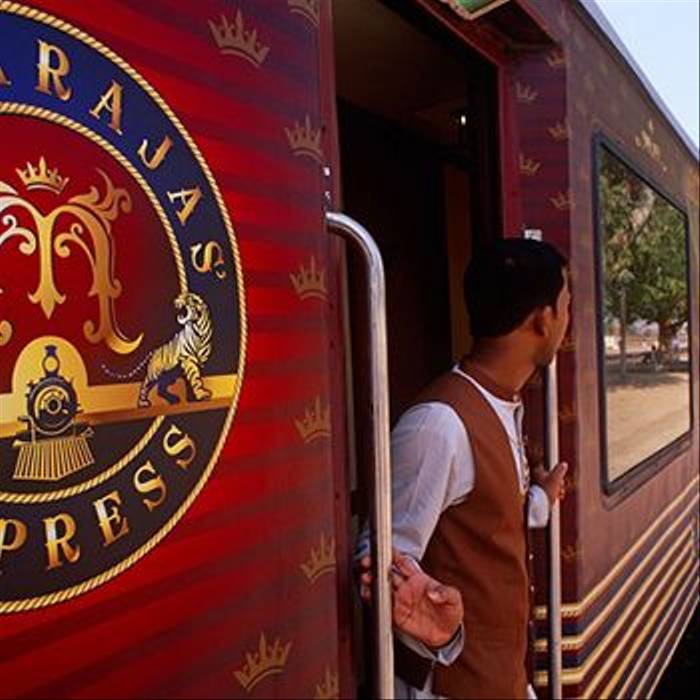 Delhi and Agra
- Embark Maharajas' Express
Today you'll embark the Maharajas' Express, one of the most luxurious train journeys in the world. Winning the "World's Leading Luxury Train" award for seven years in a row, the Maharajas' Express redefines rail travel. After arriving in Agra, you'll visit one of the highlights of this train journey, the Taj Mahal. Taking over twenty years to complete, requiring 20,000 workers and 1,000 elephants, this monument's majesty continues to dazzle us today.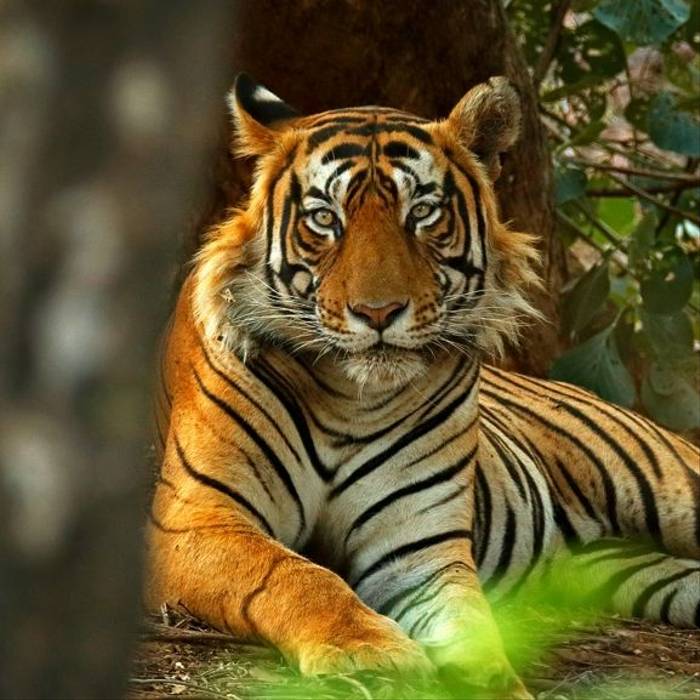 Agra and Ranthambore National Park
Following your overnight on board the train in Agra, you'll visit Agra Fort, the main residence of the Mughal emperors until 1638. You'll then embark the train to continue to Ranthambore National Park, one of the biggest and best tiger reserves in India, to try and find the elusive striped creatures. On your game drive, keep an eye out for their orange fur rippling in the dense foliage before they disappear back into the shadows.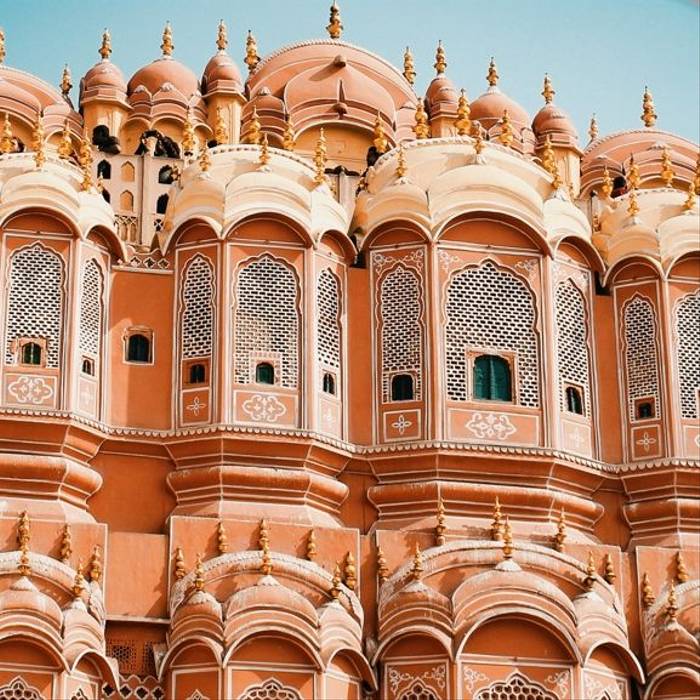 After a hearty breakfast, you'll receive an escorted tour of Amber Fort. Discover its opulence with your guide while your reflection shimmers in the thousands of mirrors in the Sheesh Mahal. Returning to the train for a sumptuous lunch you'll have the afternoon free to explore more of the 'Pink City'.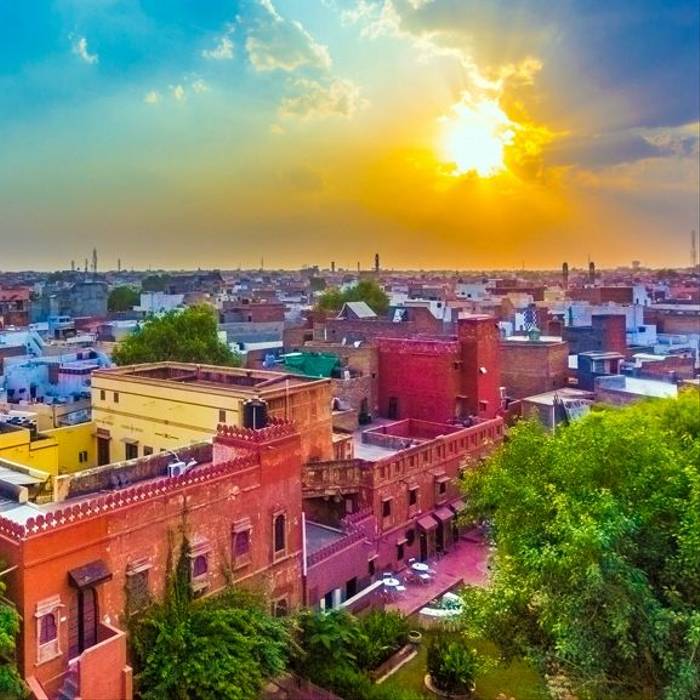 Today you'll have the morning free before your tour of Junagarh Fort. A complex that has never been conquered despite having been under constant attack, this fort is more than just its military history. Discover the many temples, pavilions and 37 palaces contained within its walls and admire the stunning, intricate stone work that has created this beauty. In the evening, you'll then enjoy a traditional barbeque dinner on the sand dunes and watch this city glimmer at dusk.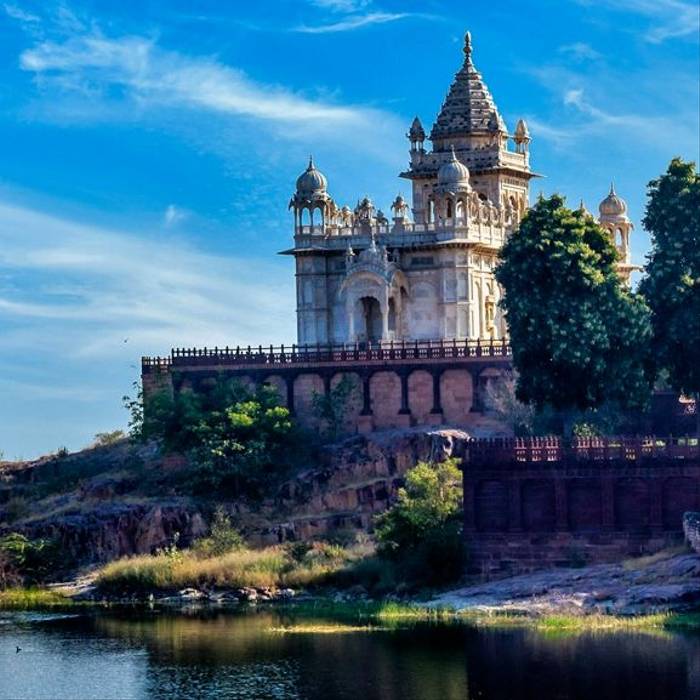 After a delicious breakfast and lunch on board the train, you'll then explore Mehrangarh Fort on an escorted tour. Creating an imposing visage and chiselled into the very hill it stands on, this fort is one of the largest in India. You'll explore its elaborate interior before enjoying a walking tour of the Clock Tower Market where heady spices incense the air and traditional hand-embroidered fabrics lay on wooden market stalls.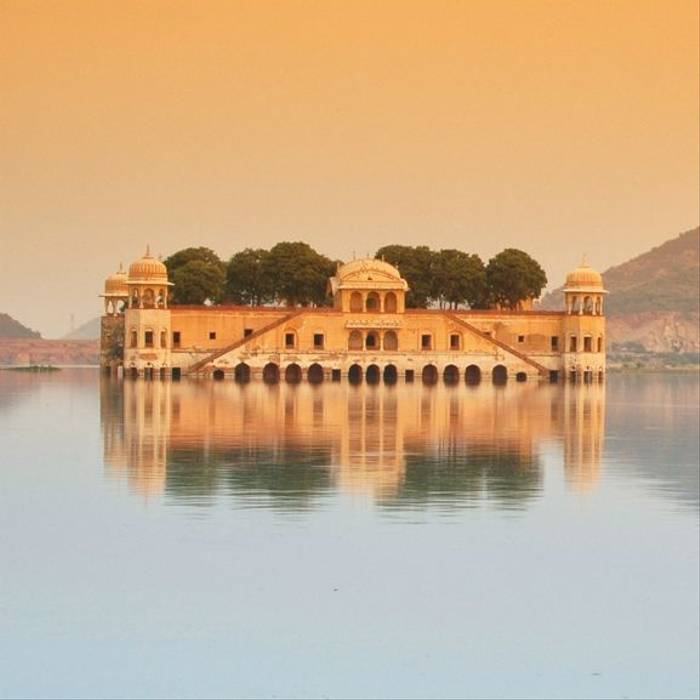 Also known as the 'City of Lakes', Udaipur is one of India's most romantic destinations. With your fully escorted tour, enjoy a serene boat ride on Lake Pichola where the water shimmers with the early morning sun before you discover the City Palace. Walk within this marvel made of marble and granite and admire its assortment of courtyards, pavilions and terraces. Returning to the train, savour your world-class dinner served on fine china with gold- and silver-plated cutlery.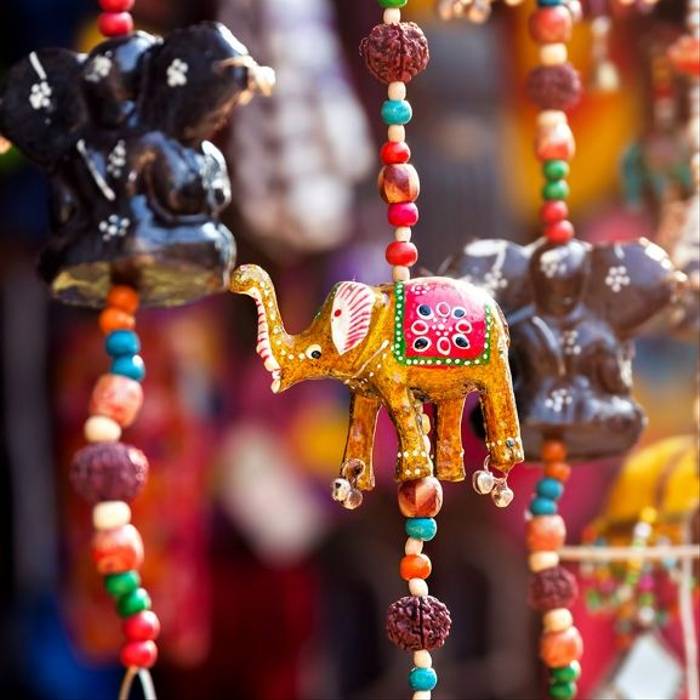 Mumbai
- Disembark Maharajas' Express and Hotel Stay
Finally, you'll wake up for your last day on board the Maharajas' Express. Enjoy your breakfast and lunch in either restaurant with their frescoed ceilings, gleaming wood and lavish fabrics before sitting in the Lounge Car, savouring the last views of India's diverse landscape. Arriving in Mumbai, you'll disembark for one final night in a hotel before your flight home tomorrow.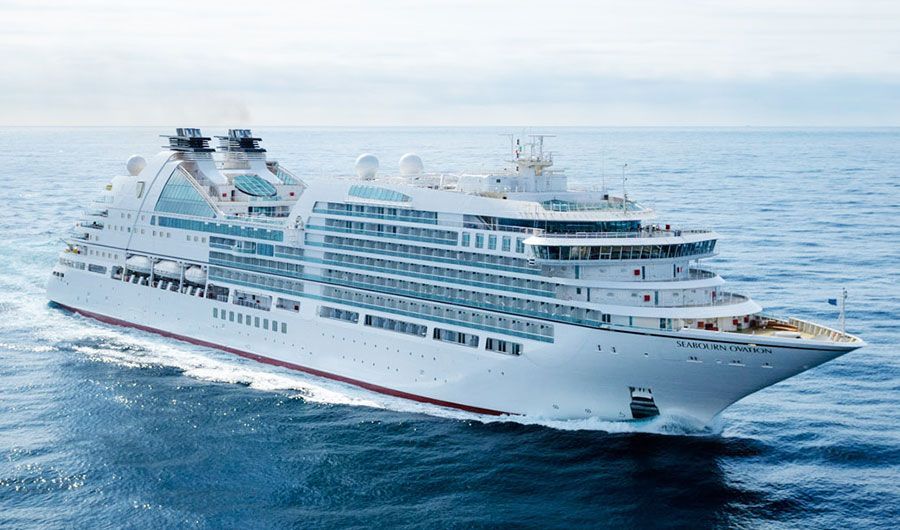 The sister-ship to the stunning Seabourn Encore, Seabourn Ovation brings the same lavish attention, world-class dining and fabulous on-board activities to you. Whether you're looking for a private resort at sea or even a Mindful Living Coach to give you the ultimate holistic experience, Seabourn are prepared for every eventuality and opportunity to cater to you. If award-winning service wasn't enough, their classic intimate ships cruise where larger ships cannot so you could discover the microcosms of each country without sacrificing your creature comforts. With the highest space-per-guest ratio, Seabourn guarantee the ultra-luxury cruising that you desire.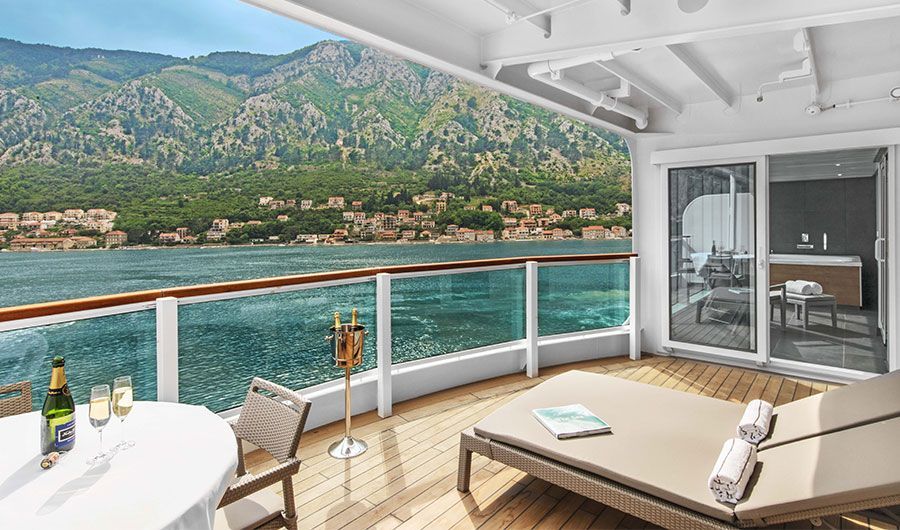 Personal Suite Stewardess
Whether you desire an elegant cocktail party in your suite or a luxurious Pampering Bath™, your Personal Suite Stewardess caters to your every wish.
The Grill by Thomas Keller
Timeless, delicious and sumptuous meals await in The Grill by Thomas Keller, a menu cultivated Michelin star chef Thomas Keller.
Spa & Wellness
After a relaxing massage and facial, find inner peace with your Mindful Living Coach to give you the ultimate holistic experience.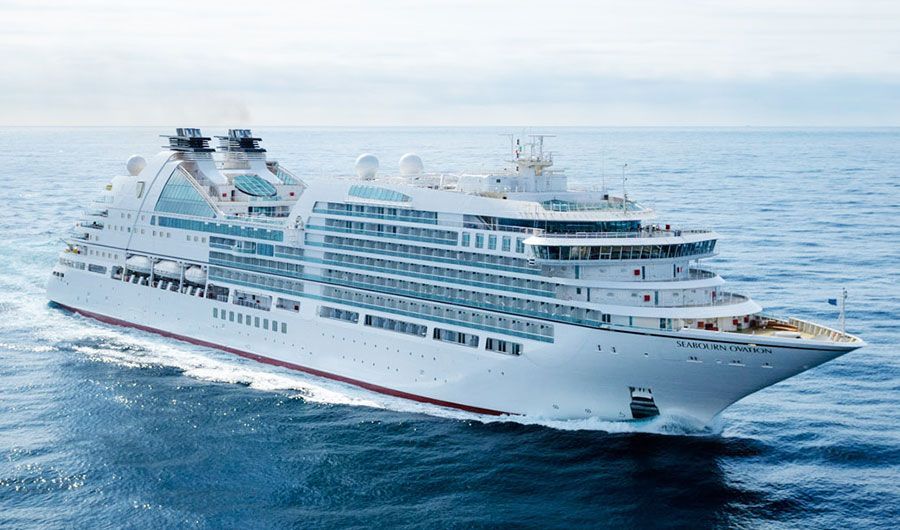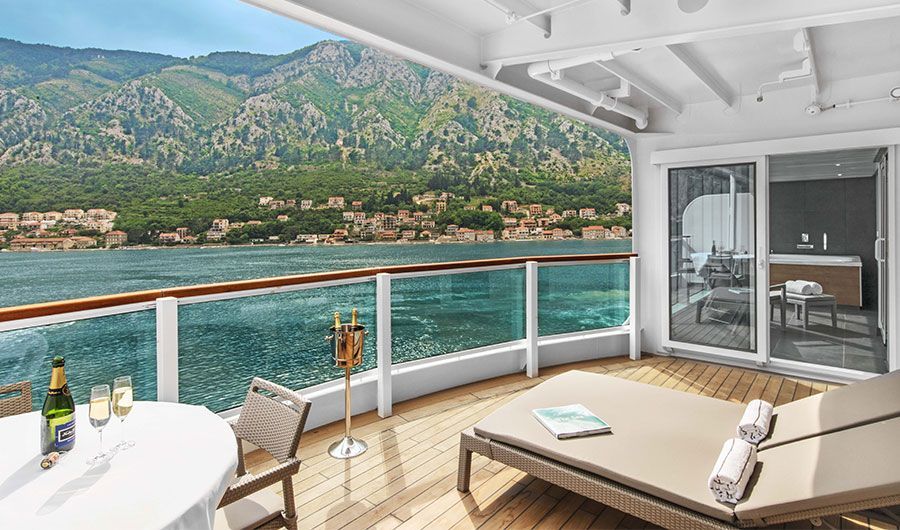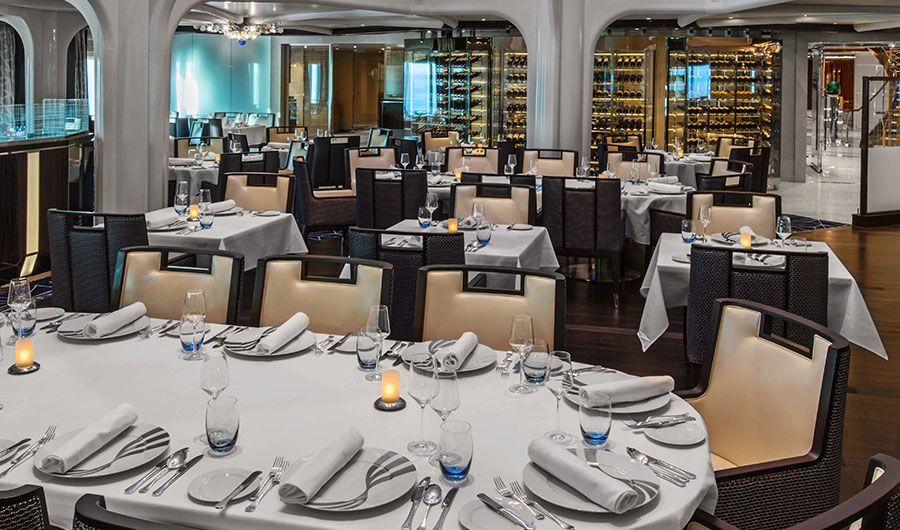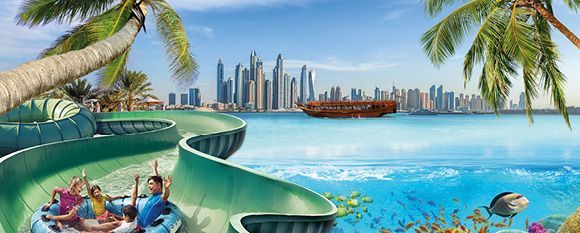 Discover Dubai: Twilight Treats Package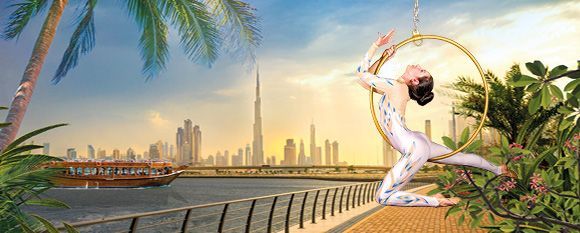 Discover Dubai: City Views & River Cruise Heritage Package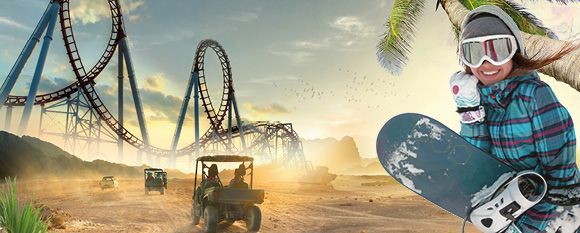 Discover Dubai: Snow & Sand Dunes Adrenaline Package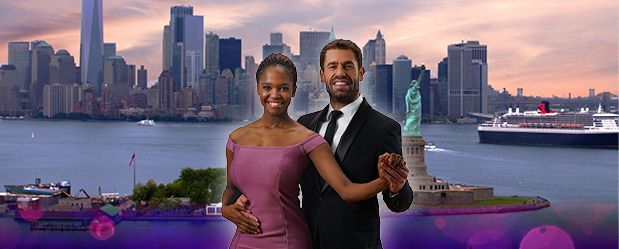 The American Smooth