Ultimate South Africa Adventure: Zambezi Queen & Rovos Rail Explorer
Includes Fully Escorted Victoria Falls Tour and Five-Star Cape Town Stay
Exclusive to Imagine Cruising | Five-Star Safari Lodge Stay Including Game Drives
16 nights | 25 Jan 2021
Ultimate South Africa Adventure: Zambezi Queen & Rovos Rail Explorer
Includes Fully Escorted Victoria Falls Tour and Five-Star Cape Town Stay
Exclusive to Imagine Cruising | Five-Star Safari Lodge Stay Including Game Drives
16 nights | 25 Jan 2021
Ultimate South Africa Adventure: Zambezi Queen & Rovos Rail Explorer
Includes Fully Escorted Victoria Falls Tour and Five-Star Cape Town Stay
Exclusive to Imagine Cruising | Five-Star Safari Lodge Stay Including Game Drives
16 nights | 25 Jan 2021
Get The Full Experience...
Spot the Big Five in one of South Africa's finest national parks, enjoy a scenic cruise on the Zambezi Queen and take a luxury journey on Rovos Rail through the heart of the country.
Your incredible South African journey begins in Johannesburg from where you'll transfer to the Ivory Tree Game Lodge in Pilanesberg National Park, a haven of sublime comfort that blends perfectly into its bushveld surroundings. Here you could spot the Big Five, the pinnacle of any safari trip. Flying next to Victoria Falls, you'll be treated to the spectacle of one of the world's greatest natural wonders before embarking Zambezi Queen for a luxury three-day cruise along the Chobe River where you might see bathing hippos or crocodiles lazing on the banks. You'll also visit Pretoria, a city embellished with jacaranda flowers, and Soweto, a township that played a part in the anti-apartheid movement. You'll then board Rovos Rail for a luxury train journey like no other. Finally, disembarking in Cape Town, you'll get to explore South Africa's most popular city, from the social hub of the Victoria & Alfred Waterfront to the natural beauty of Kirstenbosch National Botanical Garden.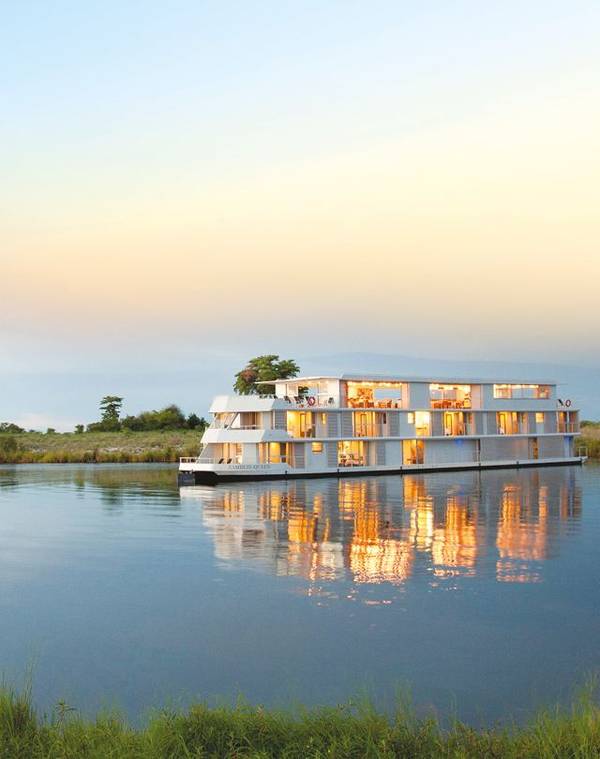 Package Includes
1 night five-star hotel stay in Johannesburg at the Peermont D'oreale Grande
3 night full-board five-star hotel stay in Pilanesberg National Park at the Ivory Tree Game Lodge
Safari game drives in Pilanesberg National Park
3 night five-star stay in Victoria Falls at the Royal Livingstone Hotel
Fully escorted walking tour of Victoria Falls
2 night full-board luxury river cruise on board Zambezi Queen
2 night five-star stay at the Sheraton Pretoria Hotel
Fully escorted tour of Soweto including a visit to the Nelson Mandela National Museum
2 night all-inclusive luxury Rovos Rail journey from Pretoria to Cape Town
All-inclusive meals with fresh local ingredients complimented by fine South African wines
Off train experiences in Kimberley and Matjiesfontein
3 night five-star hotel stay in Cape Town at The Table Bay
Fully escorted Cape Peninsula tour
All hotel stays include breakfast
All transfers
All flights (London departure - regional flights available)
ATOL protected
Flight from
Other regional airports may be available*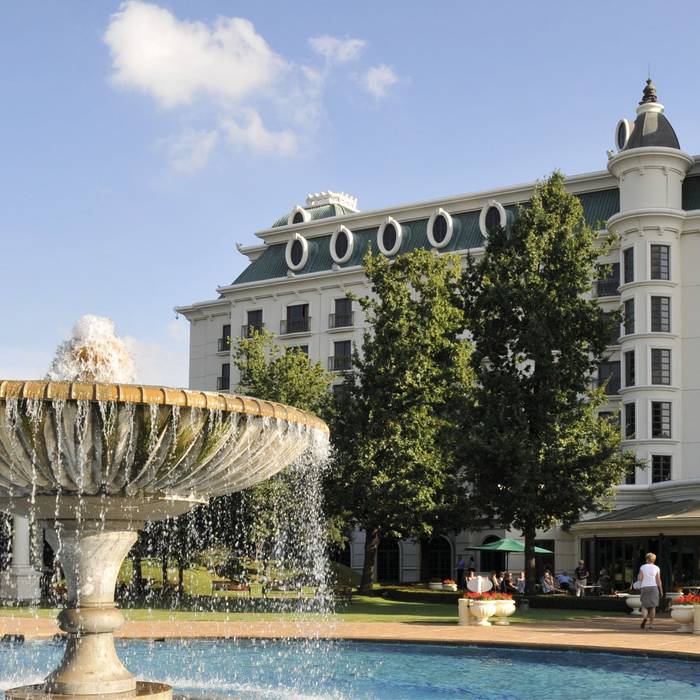 Johannesburg
- Hotel Stay
Begin your journey deep into the heart of the country at Johannesburg, a city that has witnessed some of the most important events in South Africa's chequered history. Take a stroll to Constitution Hill, home to a fort-like prison, now a museum, which counts Mahatma Gandhi, Nelson Mandela and numerous anti-apartheid fighters as former inmates. The Gold Reef City complex, on the site of a former gold mine, is now home to a theme park, casino, and museums dedicated to gold mining and the history of apartheid in South Africa.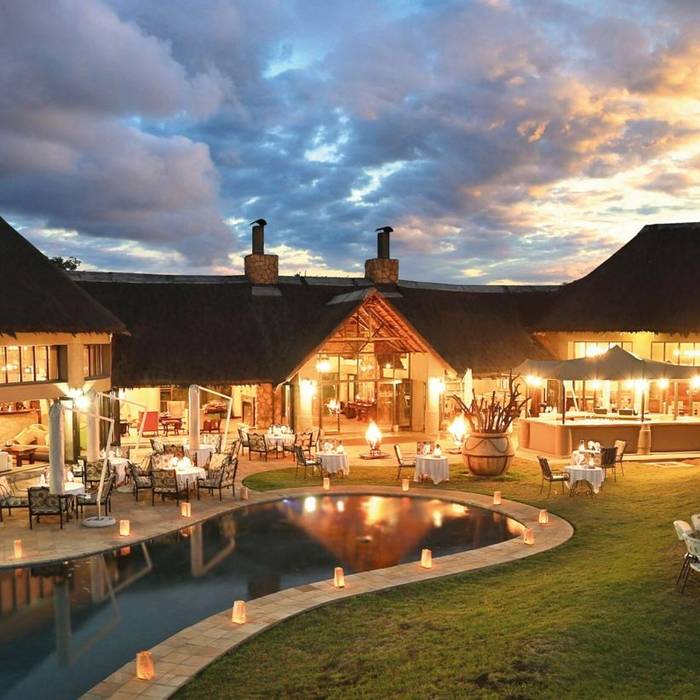 Pilanesberg National Park
- Hotel Stay
Today you'll transfer to the Ivory Tree Game Lodge within the wonderful Pilanesberg National Park. Blending into the natural landscape, your accommodation features tasteful African-inspired décor and every amenity to keep you perfectly comfortable in the heart of the bushveld. All rooms have en-suite bathrooms but there's also an outdoor shower so you can rinse off to the sound of birdsong in the morning or chirping cicadas at night.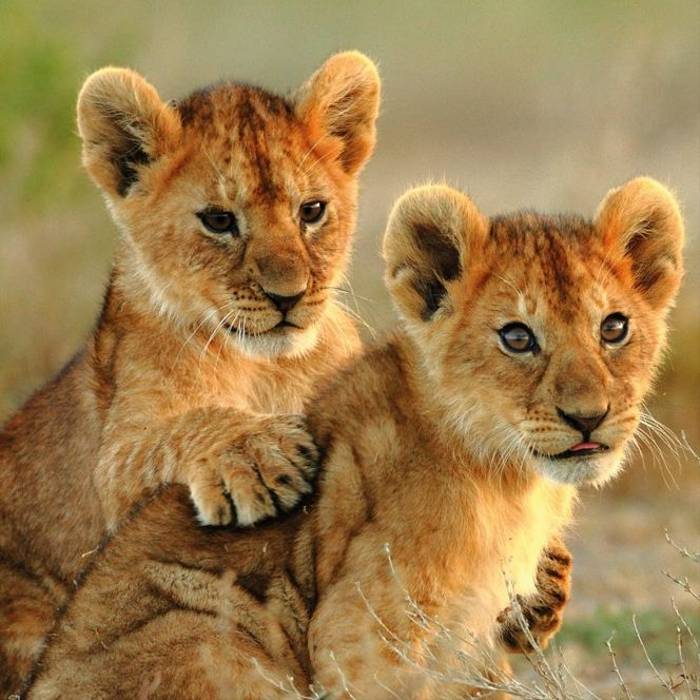 Pilanesberg National Park
- Hotel Stay and Game Drives
With daily morning and evening game drives available at the lodge, you'll have the opportunity of searching for the Big Five in an open safari vehicle. Accompanied by a qualified guide, you'll head into the wilderness seeking a pulsating encounter with a reclusive leopard or a pride of lions lazing in the sun. Return in the evening and enjoy an outdoor boma – an African-style dining experience – under the starlit African sky.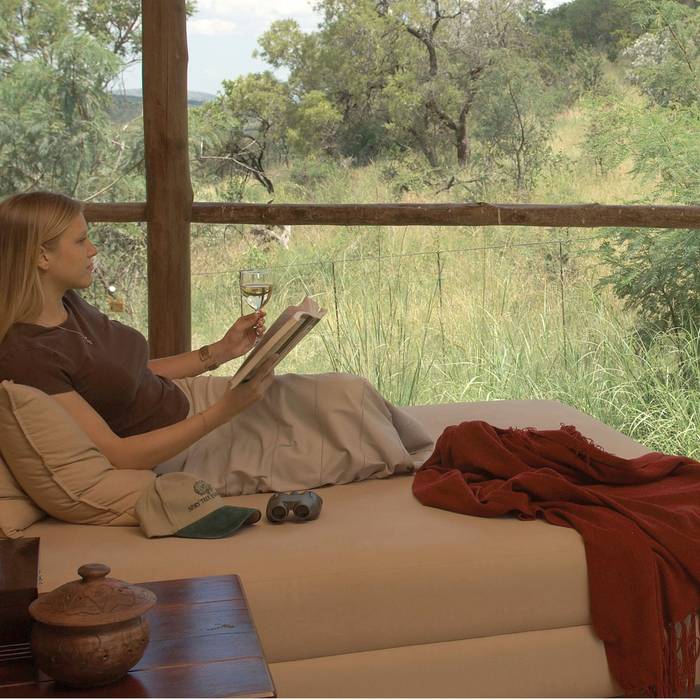 Pilanesberg National Park
- Hotel Stay and Game Drives
As well as providing plush accommodation in natural surroundings, the Ivory Tree Game Lodge is a place where you can easily fill your day with rewarding and fun activities. There's archery or air-gun shooting for those with a steady aim and eagle eye, or you could try a one-hour quad-biking trail through the bushveld – no previous experience needed. Alternatively book in some relaxation time at the lodge's Amani Spa. They use their own brand, Africology, for their treatments, which use natural ingredients.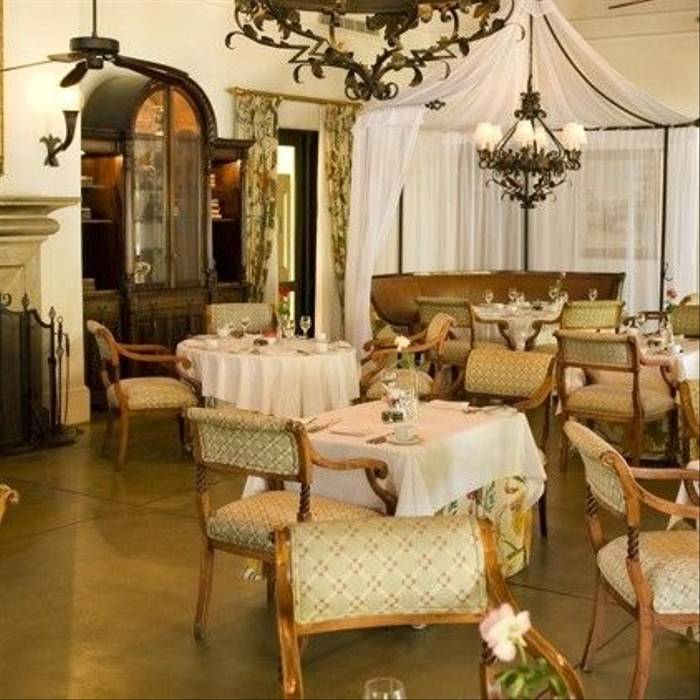 Victoria Falls
- Hotel Stay
Today you'll fly to Victoria Falls, known in the local indigenous language as Mosi-oa-Tunya – 'the Smoke That Thunders' - due to the billowing mist that is thrown up high above it by its incredible power. So large it can be seen from up to 30 miles away, it is twice the height of North America's Niagara Falls. You'll stay at the nearby luxurious Royal Livingstone Hotel, where you can enjoy views of the Zambezi River and the surrounding savannah while zebras wander freely around the grounds.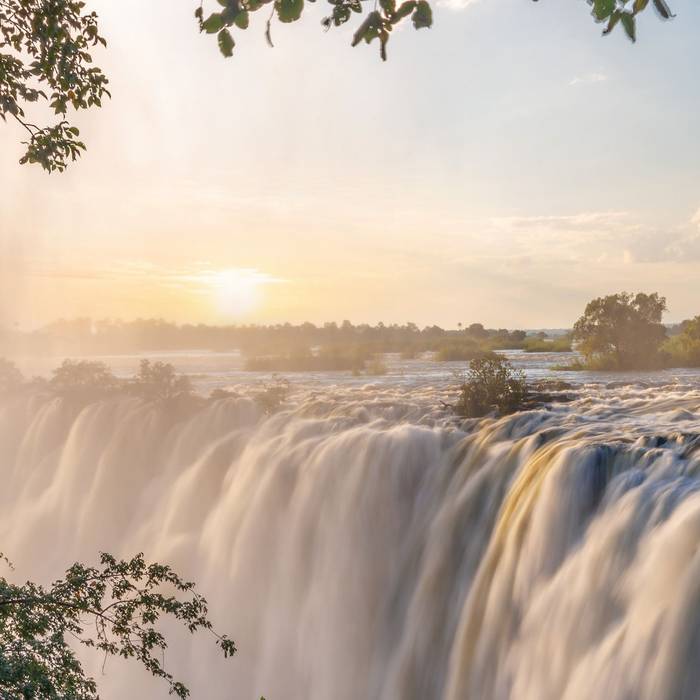 Victoria Falls
- Hotel Stay and Tour
Today you'll experience the true might of the falls up close with a guided tour. Prepare to get a little wet as you watch foaming torrents of water rush down the sheer cliff face and disappear in a haze of mist below. You'll learn how the falls were formed as well as the customs, myths and traditions around them. Your tour will end with a visit to a local arts and crafts centre where you'll be able to buy a memento of your day.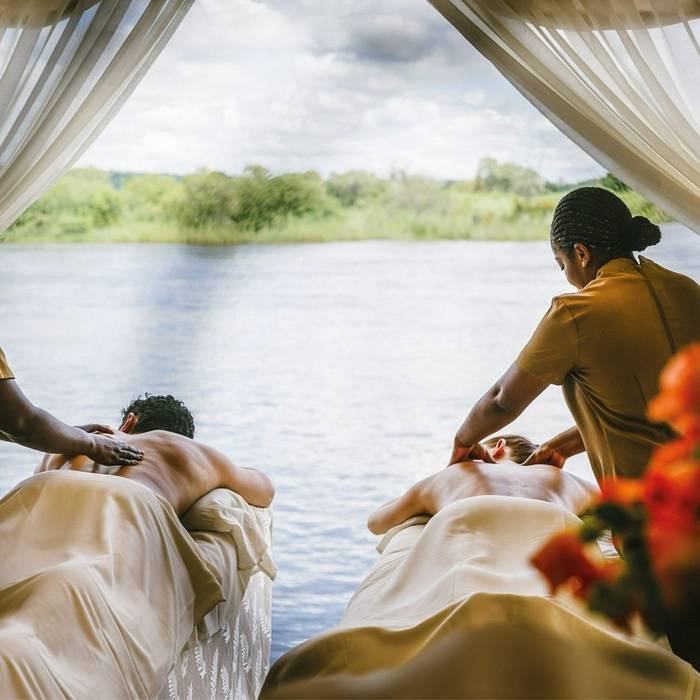 Victoria Falls
- Hotel Stay
Don't miss the opportunity of using the hotel's first-class amenities. The unique location of the hotel means its spa offers relaxing massages in outdoor treatment gazebos on the banks of the Zambezi River – scenery that enhances your blissful experience. You could even find yourself strolling past zebras, monkeys and impalas on your way to the pool.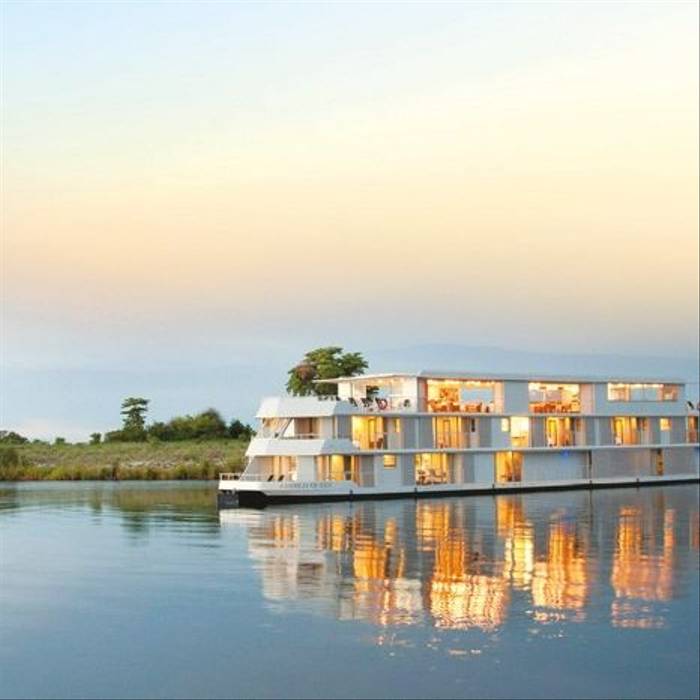 Botswana
- Embark Zambezi Queen
Today you'll embark Zambezi Queen for a three-day river safari cruise like no other. A luxury floating hotel, this magnificent vessel houses 14 tastefully decorated suites, complete with outer decks, from which you'll have a superb view of the surrounding landscape. Each suite is equipped with shutters, fans and air-conditioning to ensure you keep cool, however hot it gets.
Wake up this morning to stunning bushveld scenery as you start your first full day on the Zambezi Queen. As you drift along the Chobe River, which flows into the Zambezi, you'll be just metres from the river bank where you could spot a rich variety of the area's wildlife, from elephants to crocodiles to hippos. Stop off to discover ancient Baobab trees or meet local village elders to get a sense of their way of life.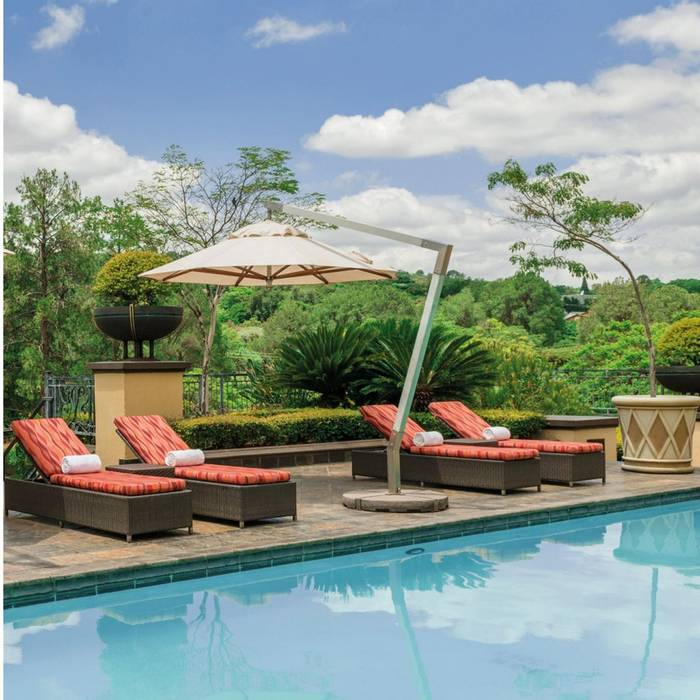 Botswana
- Disembark Zambezi Queen and Pretoria Hotel Stay
Today you'll disembark your elegant houseboat and fly back to Johannesburg where you'll then be transferred to the stylish Sheraton Hotel in nearby Pretoria. Gorge on a South African breakfast at the Magnolia restaurant or take in the views of the city, especially the grandiose Union Buildings, from the rooftop terrace as the sun goes down.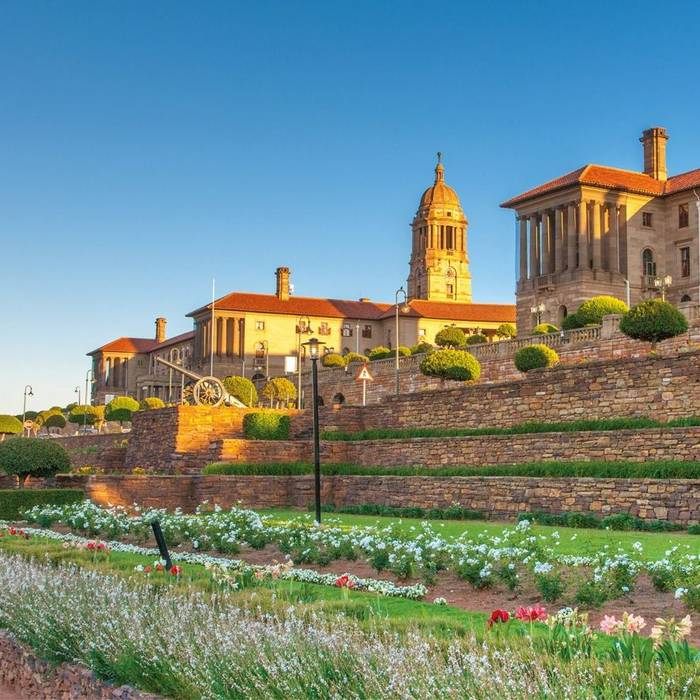 Pretoria
- Hotel Stay and Tour
Often called the Jacaranda City due to its ubiquitous presence of the indigo flower, Pretoria is also one of the best places in South Africa to see grand architecture, spacious town squares and monuments surrounded by immaculately landscaped gardens. You'll also visit Soweto, a vast township that has played a huge part in the anti-apartheid movement. Among the places you'll visit on this half-day excursion is the Nelson Mandela National Museum, where Mandela himself once lived.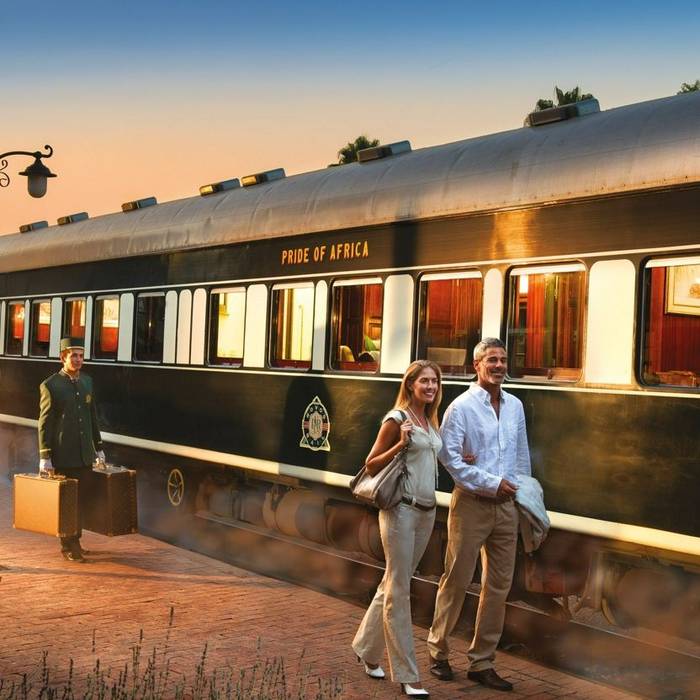 Pretoria
- Embark Rovos Rail
The carriages of Rovos Rail are sumptuously kitted out and conjure up an atmosphere of refined elegance. Boarding this iconic African train, you'll head south through the rocky goldfields of Witwatersand, admiring at the scenery from the confines of the wood-panelled coaches. In the evenings, put on your finest attire – a jacket and tie is the minimum requirement for men – and enjoy a fabulous dinner with fine wines.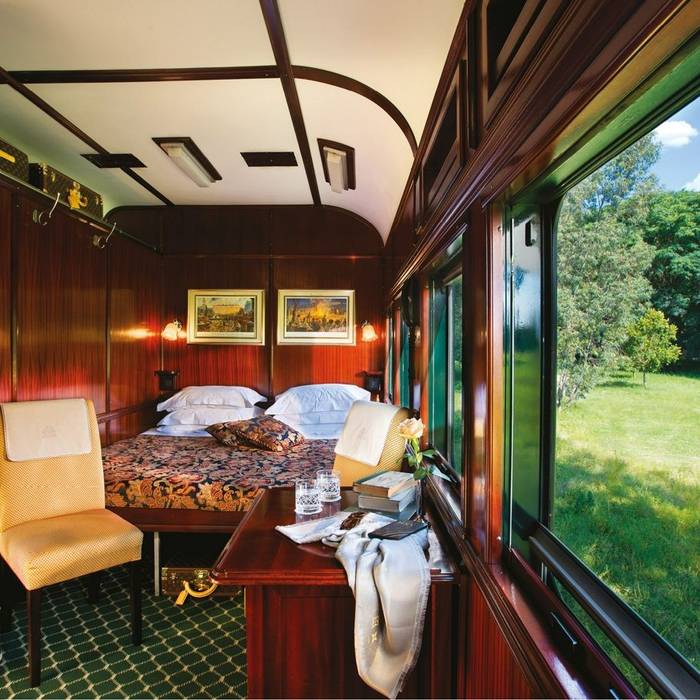 Today you'll visit the Kimberley Diamond Museum at the Big Hole, where up to 50,000 miners once toiled with little more than picks and shovels in their arduous search for the precious gemstone. The mine closed in 1914 and artefacts and relics left over from when it was open began to be collected and organised, eventually becoming a museum complete with exhibits, dioramas and much more.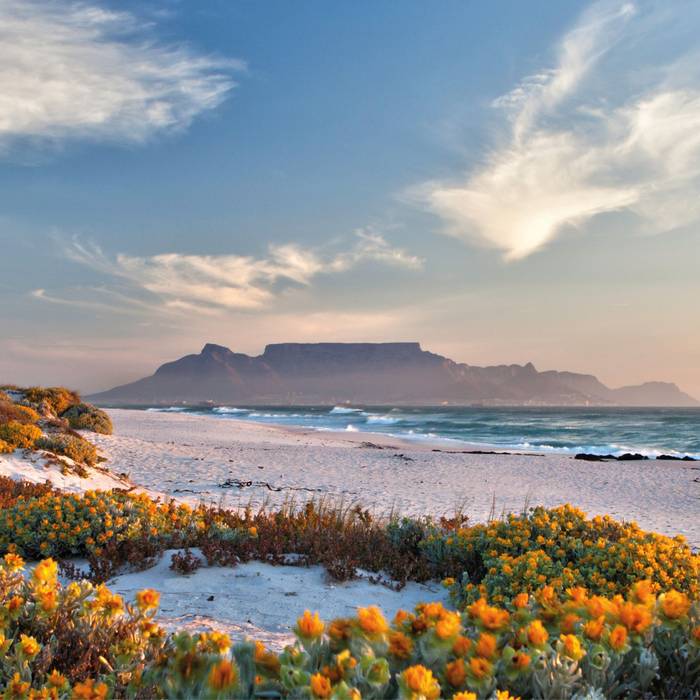 Cape Town
- Disembark Rovos Rail and Hotel Stay
Disembarking Rovos Rail in Cape Town, you'll find yourself in South Africa's favourite city. Facing the Atlantic Ocean, with the splendour of Table Mountain looking over its shoulder, its impressive surroundings are matched by its myriad tourist attractions. You'll find it all here: quirky independent shops, places of historical interest – such as Robben Island – and beaches galore. You'll stay at The Table Bay hotel in the heart of the V&A Waterfront, considered by many to be the city's best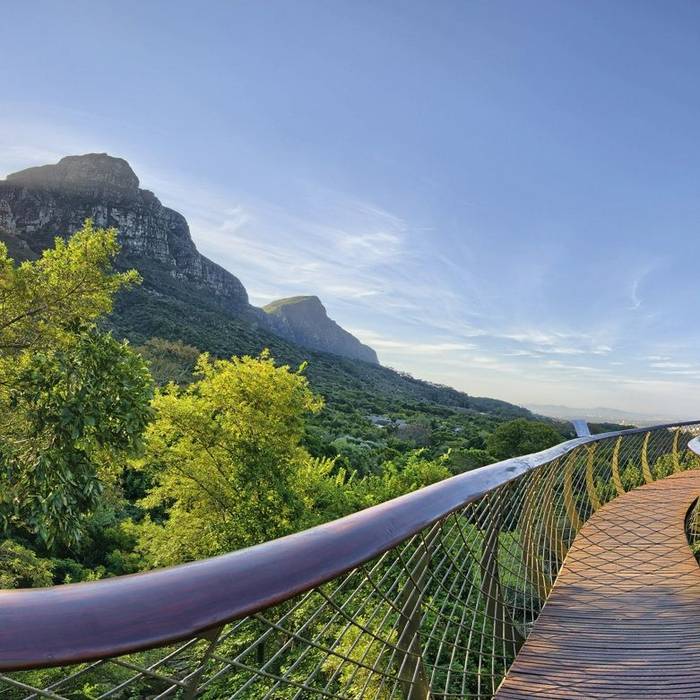 Cape Town
- Hotel Stay and Tour
Explore the surrounding areas of this incredible city on a fascinating one-day Cape Peninsula tour. You'll visit the picturesque fishing village of Hout Bay, see sweeping views of the Atlantic Ocean from the Cape Point Nature Reserve, and go to Kirstenbosch National Botanical Gardens whose Boomslang Walkway snakes over the forest at tree-top level. At Houtbay Harbour you can see a plethora of colourful marine life via a glass-bottomed boat.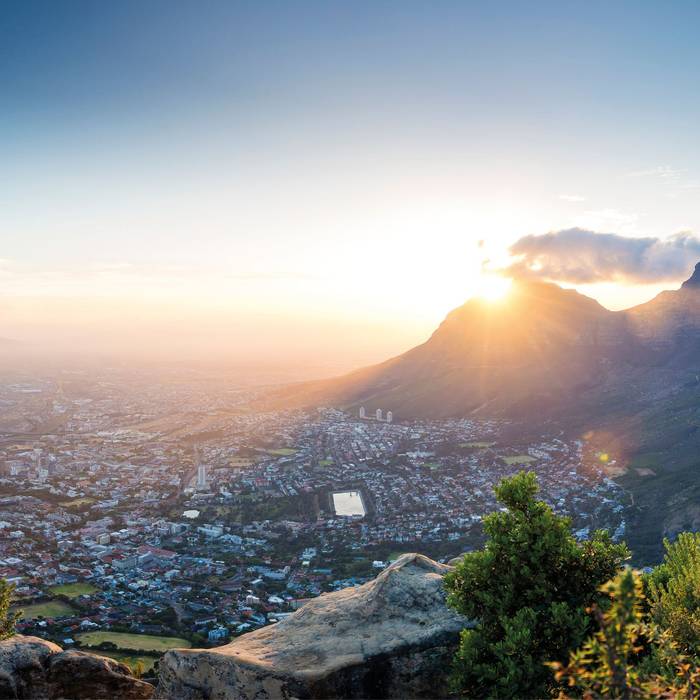 Today you could wander around the Victoria & Alfred Waterfront, a quintessential Cape Town experience that is one of the best things about this vibrant city. Here you'll find the Zeitz Museum of Contemporary Art, the world's largest museum of contemporary African art, The Two Oceans Aquarium, and the excellent V&A Food Market, whose stalls sell everything from traditional African stews to Tunisian cuisine to ostrich biltong – a local speciality.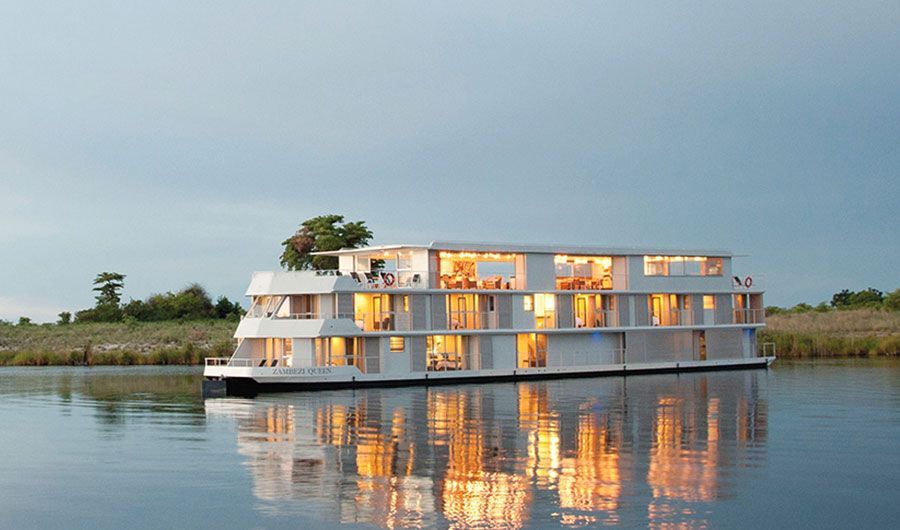 On board a Zambezi Queen river cruise, you'll experience the majesty and stillness of the African bush – imagine waking up to the sun blazing across the sky as you hear the birds begin to call out; elephants gracefully lumbering along the riverside as you dine on sumptuous cuisine; hippos peaking their heads up from below the waterline as you observe them from the deck; and the night-time cry of jackals and lions lulling you to sleep. Your deluxe accommodation on board the elegantly-furnished Zambezi Queen features air conditioning and a private balcony – perfect for viewing game from the comfort of your own surroundings as you cruise through one of the remotest spots on earth.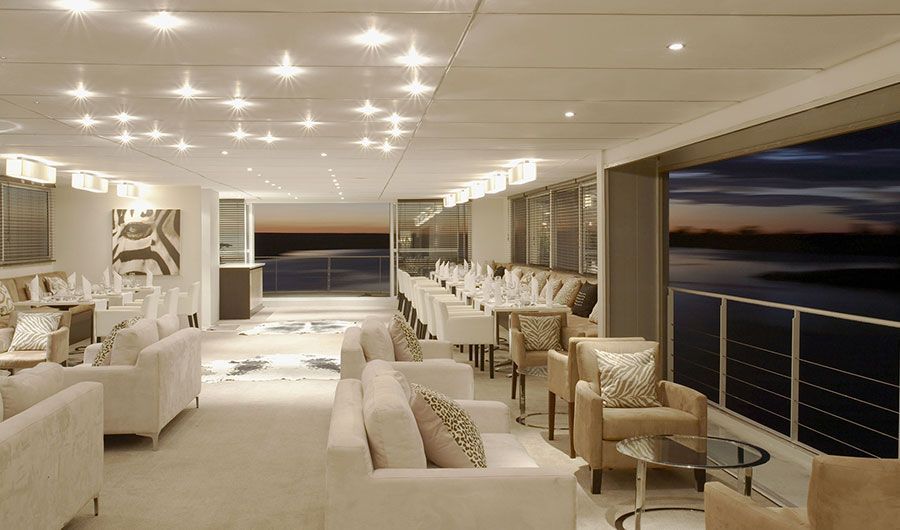 The Dining Room
Take a seat at your own private table and enjoy panoramic views of the wildlife during breakfast and lunch
The Bar
The bar on the upper deck is open until 10pm and stocks a selection of local and imported spirits, wine and beers.
Forward Deck
Beat the heat with a dip in the plunge pool, before relaxing on a sun lounger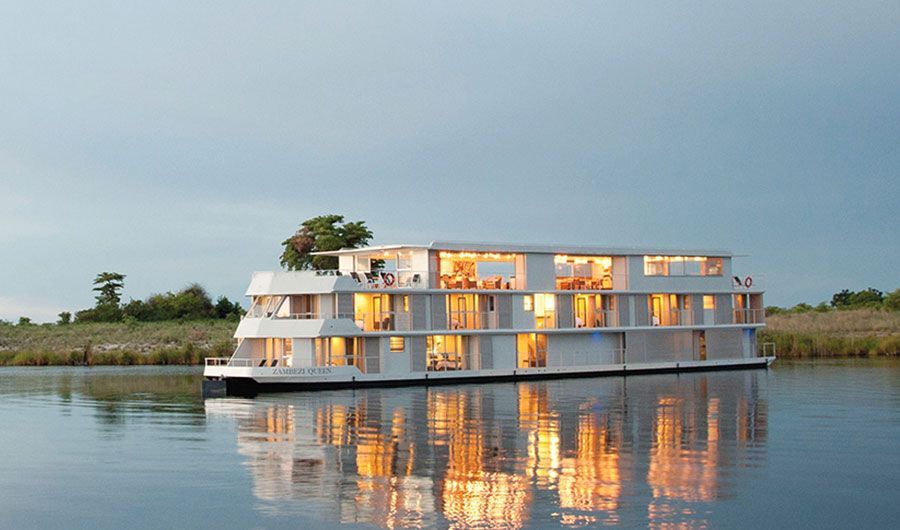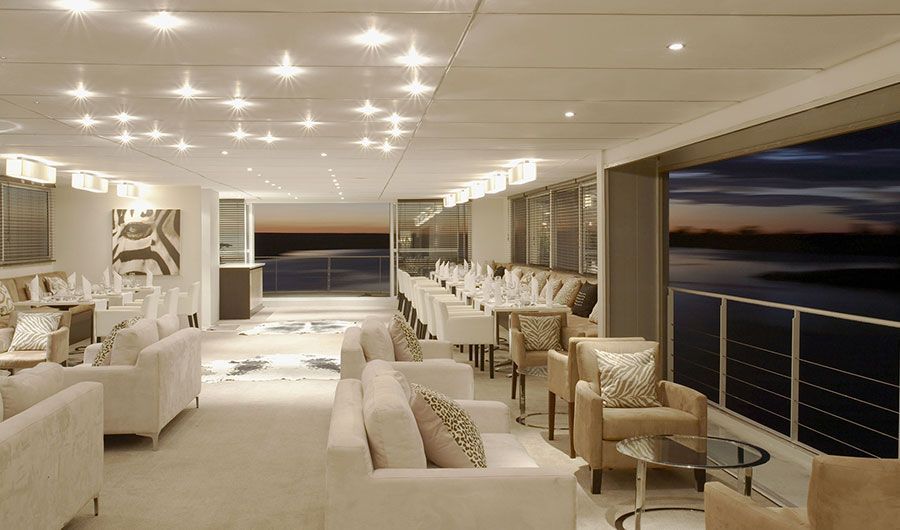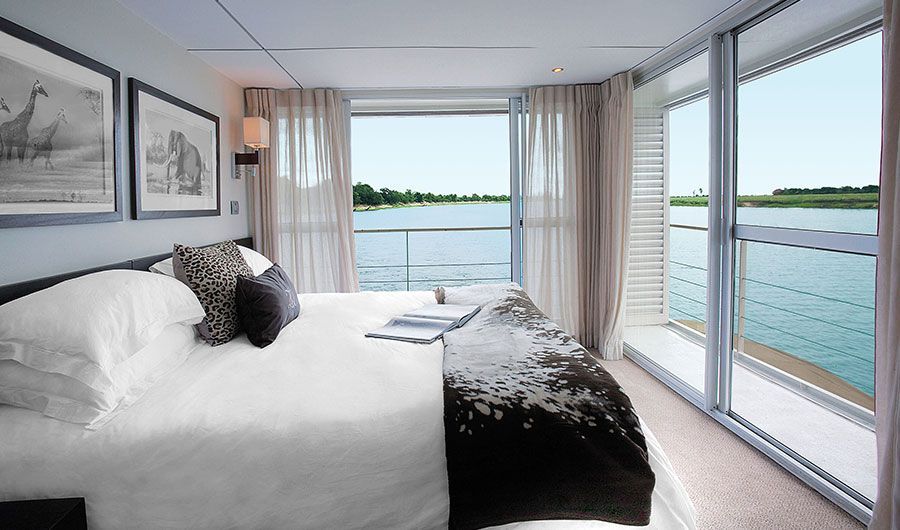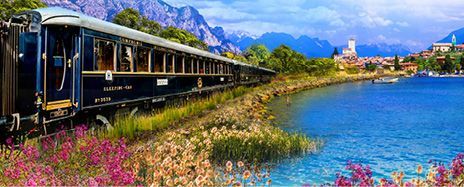 No-Fly Trio of Italian Lakes & Luxury Rail Journey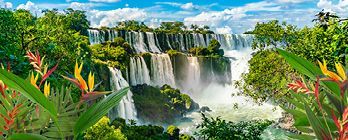 The Ultimate South America Adventure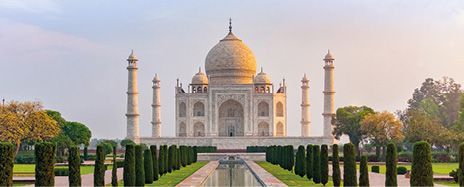 India's Golden Triangle & Arabian Cruise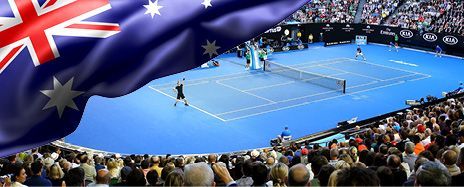 New Zealand Cruise & Australian Open Tennis