Luxury Eastern & Oriental Express Escape
Includes an All-Inclusive Luxury Silversea Cruise
All-Inclusive Eastern & Oriental Express Rail Journey
19 nights | 15 Jan 2021
Luxury Eastern & Oriental Express Escape
Includes an All-Inclusive Luxury Silversea Cruise
All-Inclusive Eastern & Oriental Express Rail Journey
19 nights | 15 Jan 2021
Luxury Eastern & Oriental Express Escape
Includes an All-Inclusive Luxury Silversea Cruise
All-Inclusive Eastern & Oriental Express Rail Journey
19 nights | 15 Jan 2021
Get The Full Experience...
With five-star hotel stays, an all-inclusive Silversea cruise and a rail journey through lush jungle on board the opulent Eastern & Oriental Express, discover Asia in style on this cruise holiday.
Enjoy a five-star hotel stay in Hong Kong before you embark the stunning Silver Spirit for an incredible Vietnam cruise. Watch as towering limestone emerald islands emerge from the jade waters in Halong Bay, and walk in historic Ho Chi Minh City from its French colonial relics to the Cu Chi tunnels. Disembarking in Singapore, you'll enjoy a four night hotel stay where you can sample tasty treats in its hawker stalls and visit its iconic Supertrees. For the highlight of this cruise holiday, you'll embark the Eastern & Oriental Express. Discover everchanging views of lush jungle, rice paddy fields and craggy mountains on your journey to Bangkok, all the while being surrounded by glossy cherrywood panelling, Thai silks and Malaysian embroidery.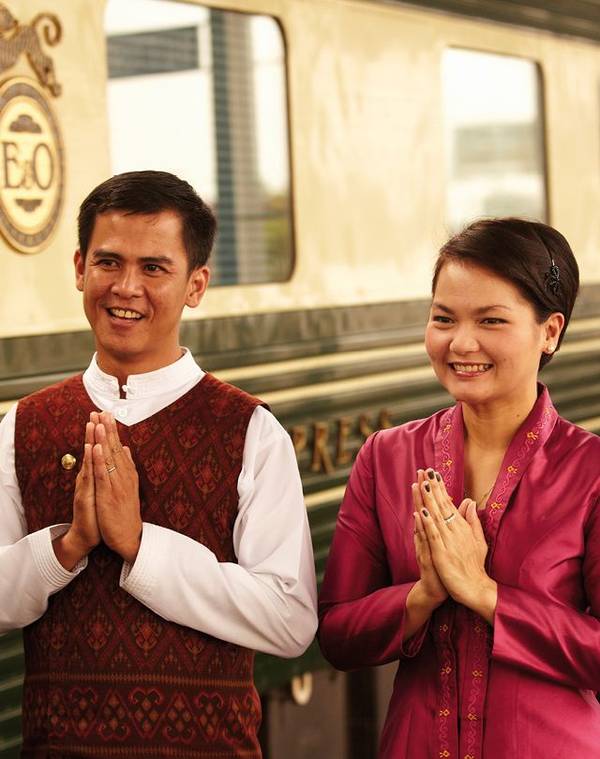 Package Includes
1 night five-star hotel stay in Hong Kong at the Harbour Grand Kowloon
10 night all-inclusive luxury cruise on board Silver Spirit
Pre-paid gratuities and complimentary WI-FI on board
In-suite butler service and fully stocked fridge
All-inclusive alcoholic and non-alcoholic beverages including fine wines and premium spirits whilst on board
Overnight in port in Halong Bay
2 nights in port in Ho Chi Minh City
4 night five-star hotel stay in Singapore at Swissotel The Stamford
2 night all-inclusive luxury Eastern & Oriental Express rail journey from Singapore to Bangkok including:
All meals, house wine, house spirits, beer and soft drinks
Off train excursions with a guided cruise along the River Kwai
2 night five-star hotel stay in Bangkok at the Tower Club at Lebua
All hotel stays include breakfast
All transfers
All flights (London departure - regional flights available)
ATOL protected
Flight from
Other regional airports may be available*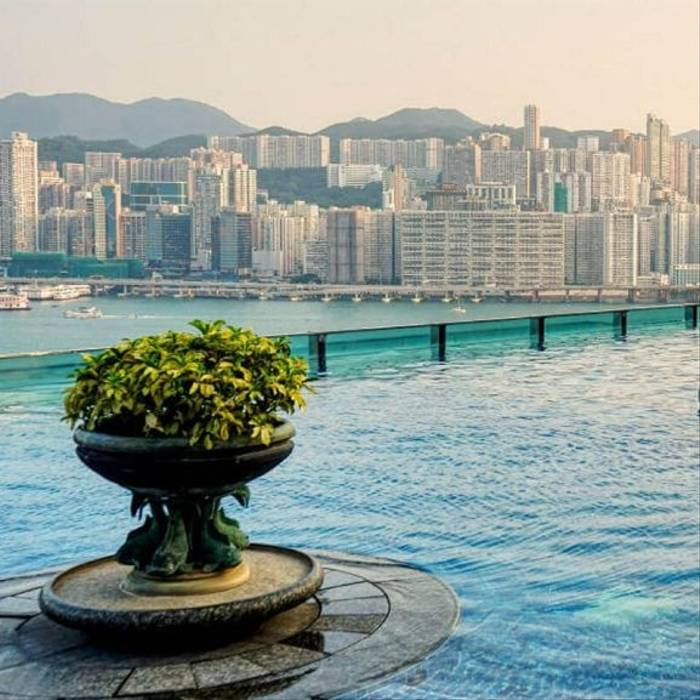 Begin your holiday in style and fly to Hong Kong for a five-star hotel stay at the Harbour Grand Kowloon. Close to Victoria Harbour and the MTR Whampoa Station, the city can be explored from your hotel with just a click of your fingers. Discover red sails snapping in the wind in its stunning bay, dine in its many restaurants from fine dining to classic street stalls, or simply head to Victoria Park for an amazing panoramic view of the whole bustling city.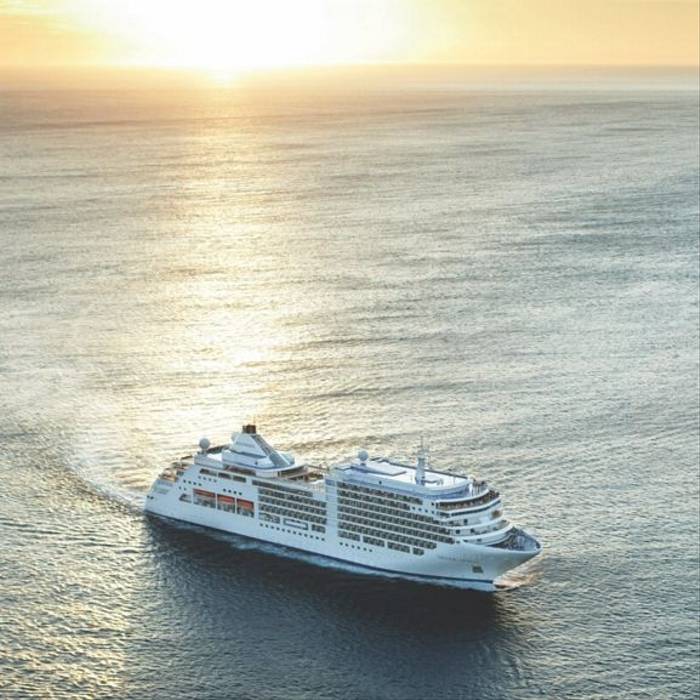 Hong Kong
- Embark Silver Spirit
The all-new Silver Spirit has been completely refurbished to create extra space and exciting new features that offer an even more luxurious experience at sea. Now with eight superb dining options, an improved health and fitness centre, a larger pool deck, together with Silversea's world-famous standards of service, you're guaranteed the cruise of a lifetime on Silver Spirit.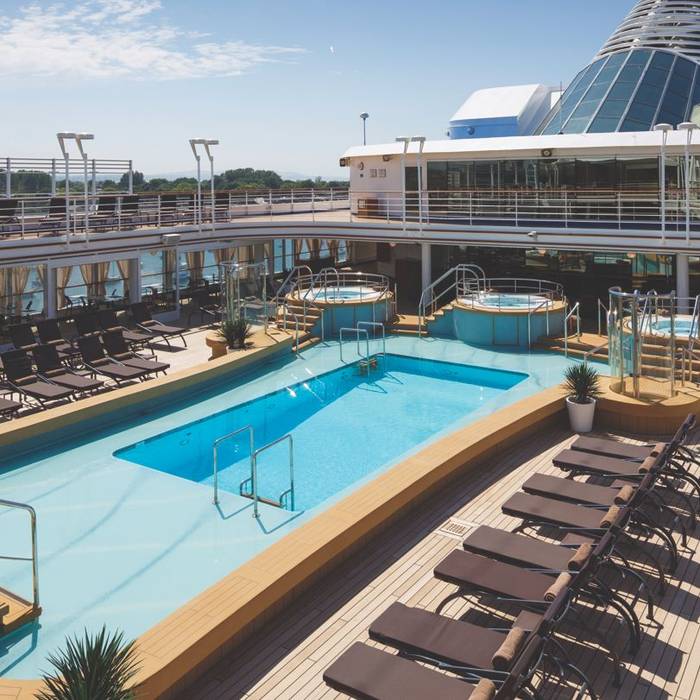 During your day at sea you'll have plenty of opportunity to explore all that Silver Spirit has to offer. Relax on a lounger by the pool or admire the view from the whirlpool as the attentive staff bring you your favourite drink. Later enjoy an expertly-made cocktail and share stories with your fellow travellers in Dolce Vita.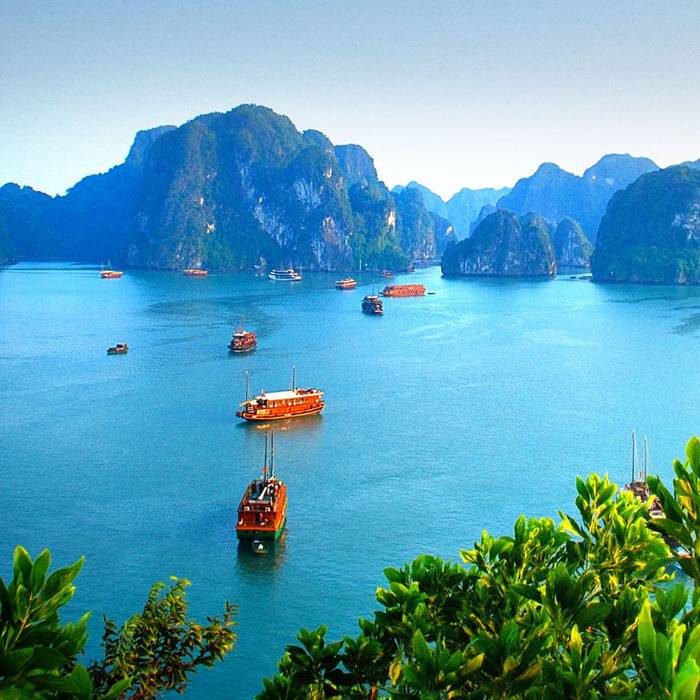 Emerald limestone towers and jade waters will greet you as you visit Halong Bay today. A UNESCO World Heritage Site, get lost in the spectacular scenery that exists here. You could head on a junk boat to explore more of its secluded bays, secret grottos and small shores then enjoy a sunset dinner, watching the water light up like fireflies dancing on the surface.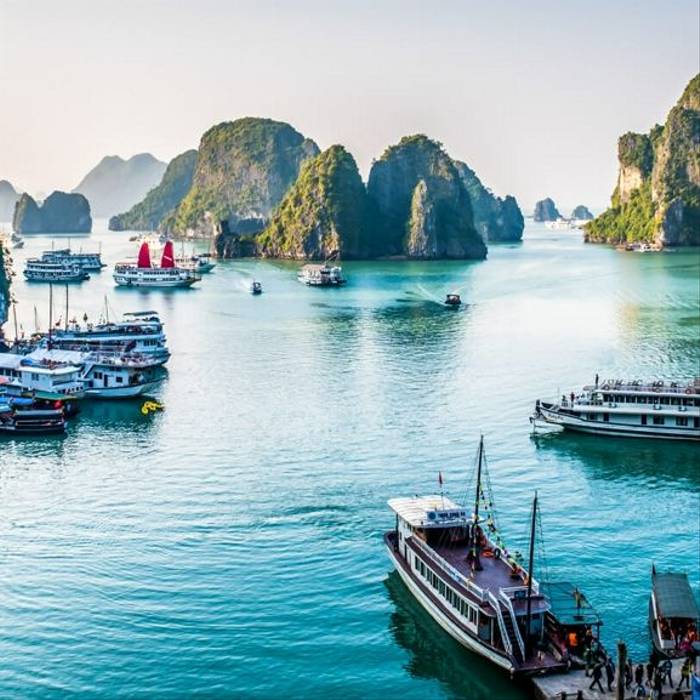 With your overnight stay in this bay, you could learn more about its folklore. Believed to be created from dragons breathing precious emeralds and jade over invaders, the dragons then lay in this bay to protect the Vietnamese people, creating the jagged mountain range. In its embrace, 1000 people have made this place their home on their fishing boats, so you could head out on a tender to one of these floating villages where you could try freshly caught fish.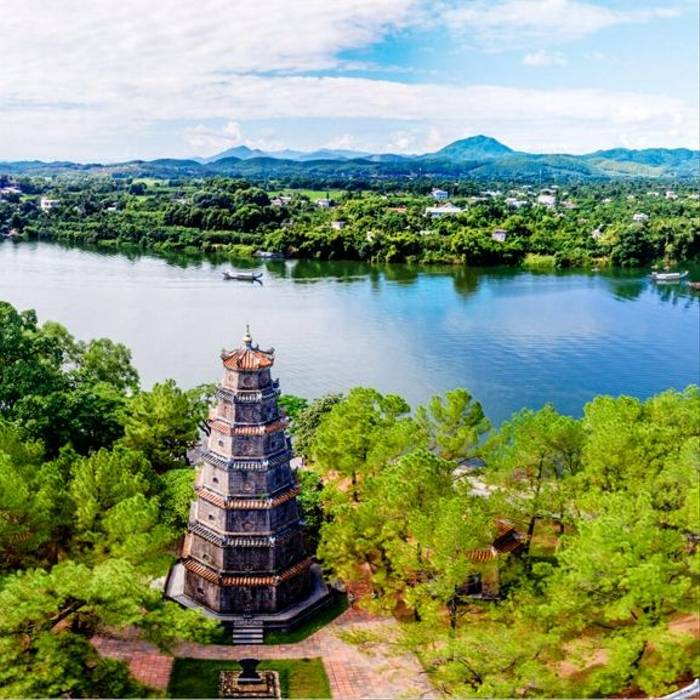 Today you'll dock in Chan May which is on the doorstep of two incredible destinations, Hue and Da Nang. In Hue, find relics of imperial Vietnam dotting the scenery, walk within ancient temple complexes and enjoy the view from Thien Mu Pagoda that overlooks the Song Huong or 'Perfume River'. Alternatively, you could check out Da Nang, the home of golden beaches and Marble Mountains which in turn hide limestone caves and Buddhist shrines.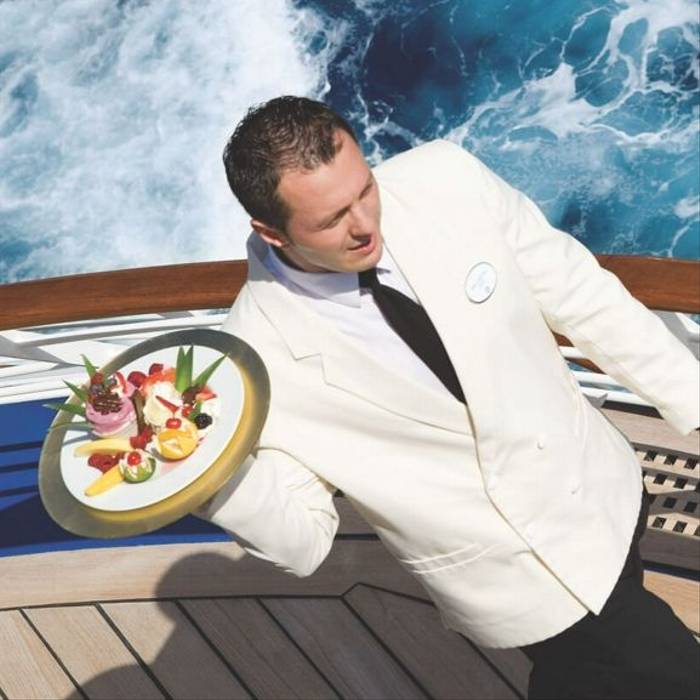 Whether you take coffee amongst the art installations in the arts café, work out in the fitness centre or relax in the Zagara Spa, you will be treated to one of the finest cruising experiences available on board Silver Spirit. Enjoy first class dining with exceptional wines and relax in what is possibly the best place between sea and sky.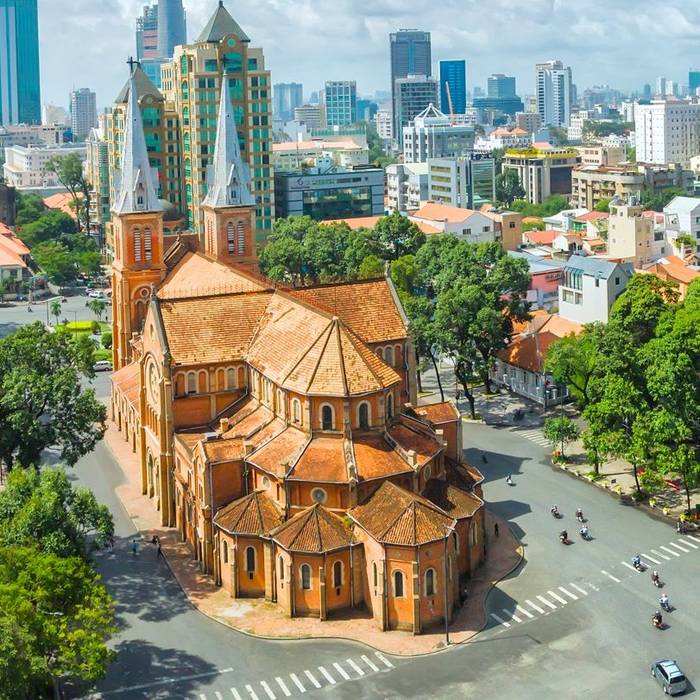 Arriving in this historic capital, you'll have two nights on board the ship to explore this incredible city. Narrow alleyways twist through Ho Chi Minh City where both French colonial buildings and multi-tiered pagodas freckle this urban landscape. Head to one of its bustling markets to sample a Bánh Mì – a Vietnamese sandwich in a crusty baguette with succulent meat, pickled vegetables and paté – then walk to the stunning cathedral, complete with an imported red brick façade and two bell towers.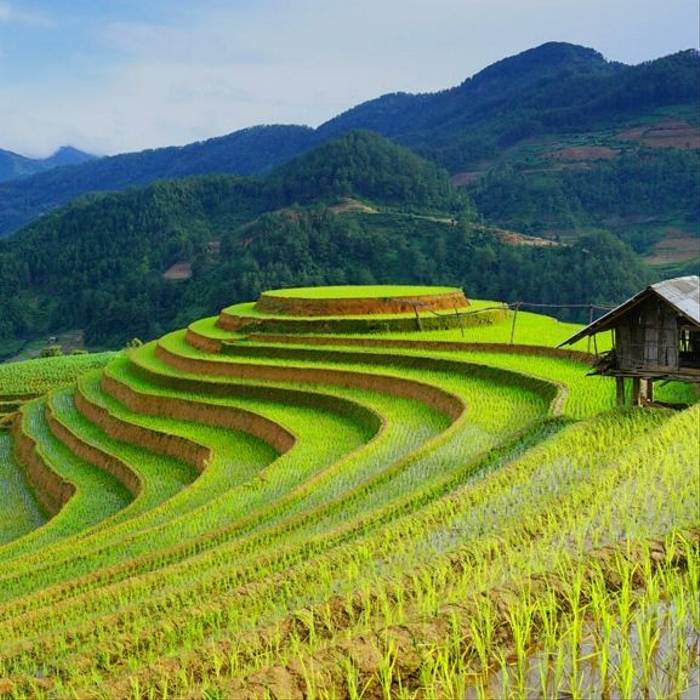 During your second day here, you could make a day trip out to the Chu Chi tunnels where you could learn about these labyrinthine channels during an escorted tour and find living spaces, kitchens and bedrooms all underground. Then for a different perspective, head to the Saigon Skydeck for unparalleled birds' eye view of the city.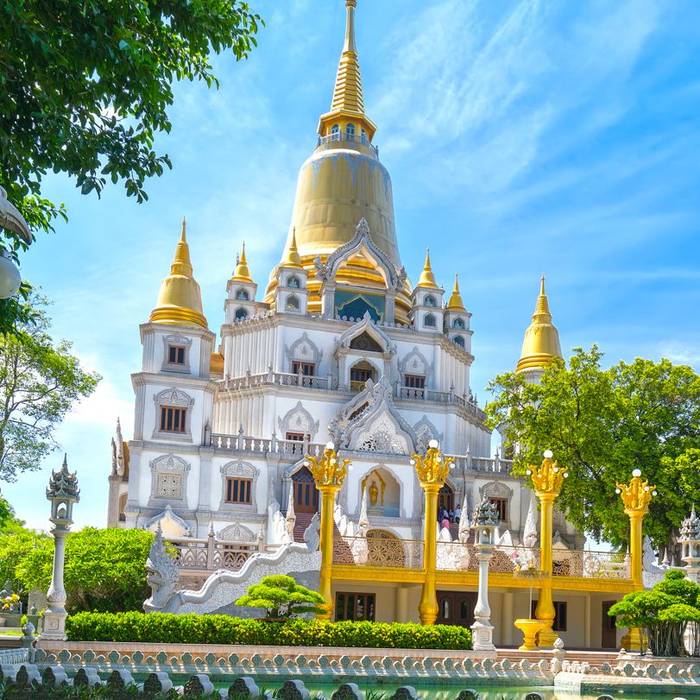 For a taste of serenity, you could discover one of Ho Chi Minh City's many pagodas and temples. Walk to Thien Hau Temple to uncover a Chinese-style 19th century temple, complete with crimson and golden pillars, or stroll within the Jade Emperor Pagoda, a Taoist and Buddhist place of worship where, in the central pond, tortoises swim in the waters.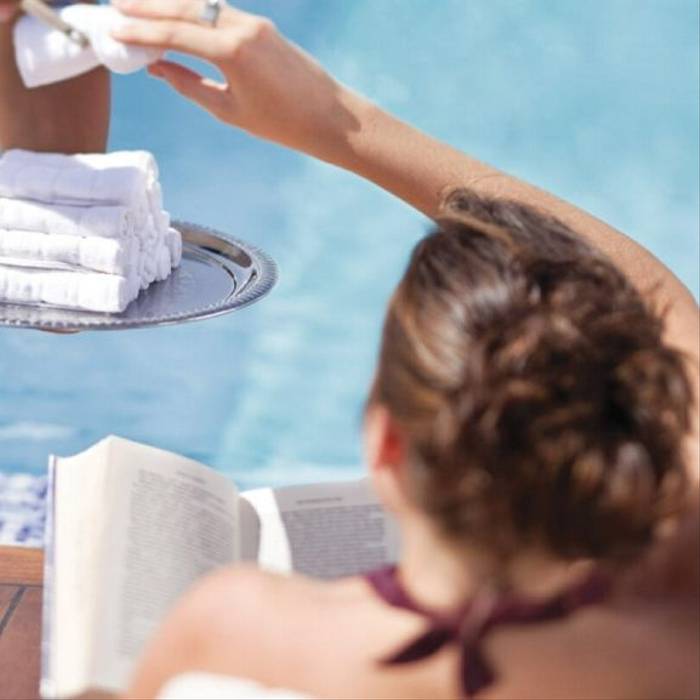 Take the opportunity to unwind and pamper yourself at the Zagara Spa during your final day at sea. With sweeping views from the floor-to-ceiling windows, nine treatment rooms, an acupuncture suite and outdoor whirlpool, you can enjoy pampering treatments including facials, body wraps and massages.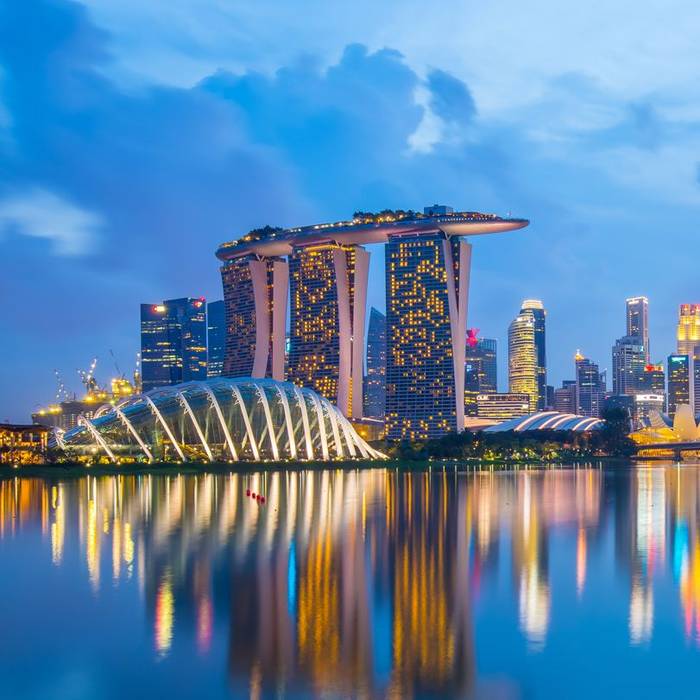 Singapore
- Disembark Silver Spirit and Hotel Stay
Waving goodbye to Silver Spirit, say hello to Singapore for your three night five-star hotel stay. A city that offers both culinary delights, nature retreats and a striking futuristic skyline, you'll find many things to do here so your only question will be what to do first?
DAY 13 - 15
| 27 - 29 Jan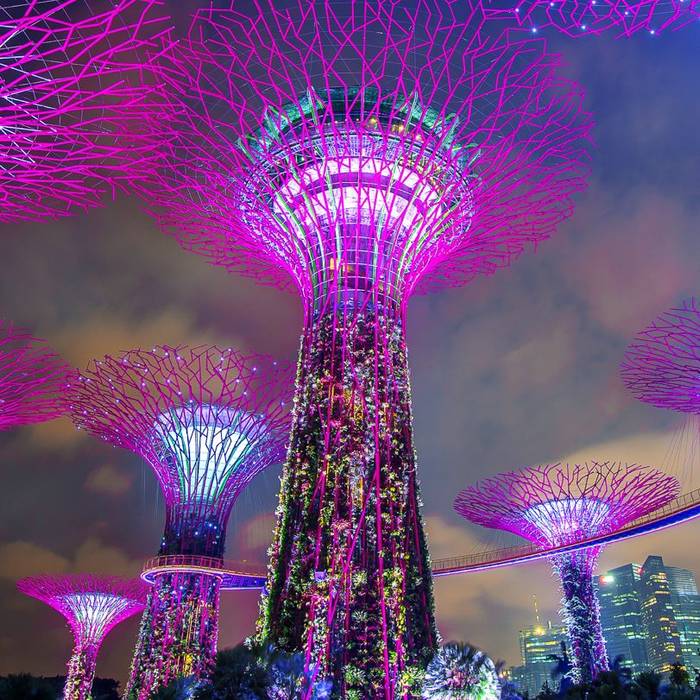 Trying to attain its 'City in a Garden' dream, you'll find plenty of lush gardens to get lost in. Head to its Botanic Gardens, Singapore's first UNESCO World Heritage Site with a leafy, tropical landscape and sprawling orchid garden that lightly perfumes the air. Leaving this beautiful scene behind, enjoy a romantic stroll beneath the iconic Supertrees where the luminescent webbing lights the way.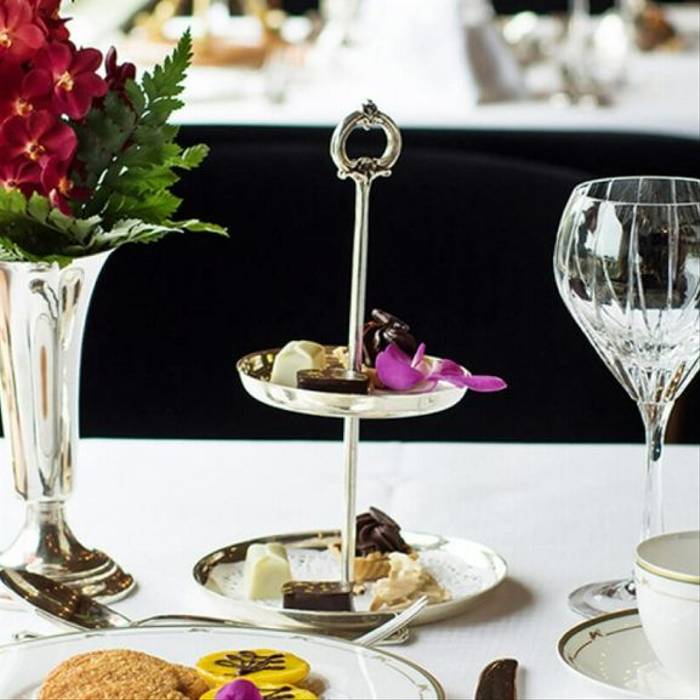 Singapore
- Embark Eastern & Oriental Express
Today you'll leave the grandeur of Singapore and embark the stunning Eastern & Oriental Express. With lacquered green and gold carriages, from your first step on board, you'll feel at home when you're greeted by the attentive staff, surrounded by glossy cherrywood panelling, Thai silks and Malaysian embroidery. After a sumptuous four course dinner, retire to your cabin which has been converted into comfortable upper and lower berths.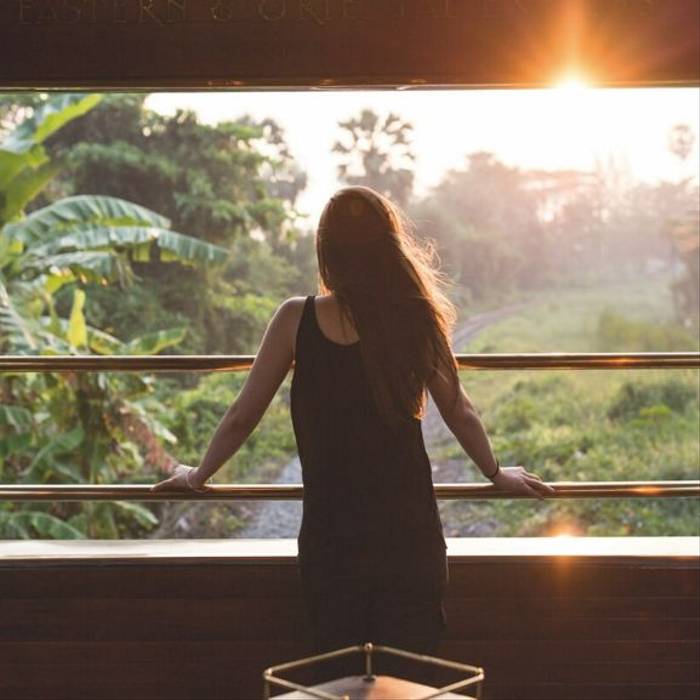 Wake to glassy rice paddy fields blurring past your window and sample a leisurely continental breakfast in the privacy of your cabin. Then after you've showered in your en suite bathroom, you'll delve into today's destination, Kuala Kangsar. After a bus journey to Labu Kabong, enjoy your traditional welcome ceremony from the local village before exploring their rice paddy fields. Returning to the train, relax with a chilled cocktail in hand while listening to the gentle tinkle of keys of the piano.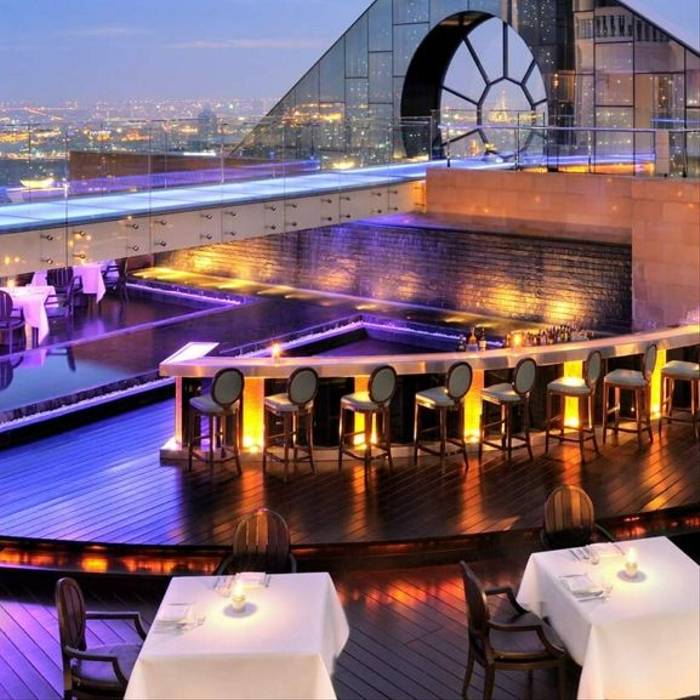 Bangkok
- Disembark Eastern & Oriental Express and Hotel Stay
Discover leafy, lush jungle from the Observation Car where ancient temples peek out from the shadows, as the train glides through Thailand. In the morning you'll also get the opportunity to explore the infamous River Kwai Bridge before continuing on to Bangkok where you'll disembark for your final five-star hotel stay. During your visit, you'll stay at the Tower Club at lebua. Named the World's Leading Luxury All-Suite Hotel, with your complimentary non-alcoholic minibar, your own living room and private balcony this is no surprise. Located on the 51st to 59th floors of this hotel, you'll always enjoy a spectacular view of the city.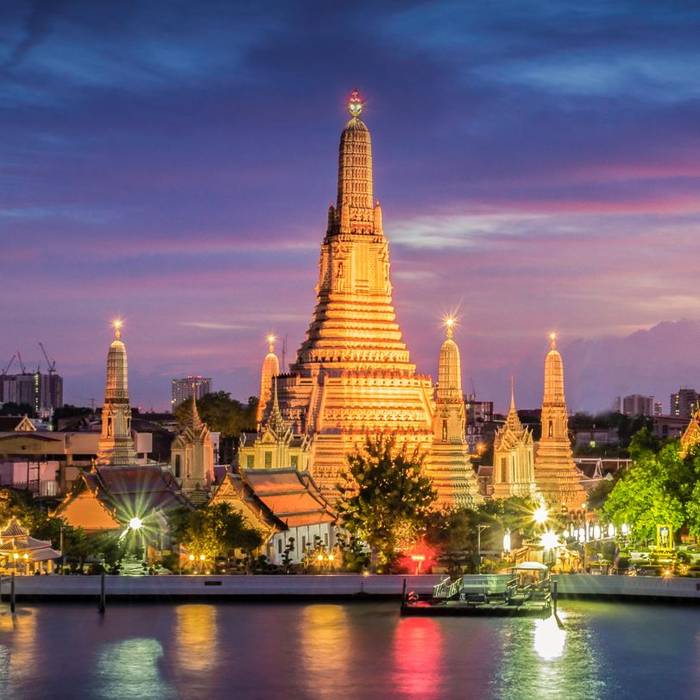 With your final day in Bangkok you can explore more of its hidden delights. Sail down the river to discover this city up close, watching as fruit-stacked boats glide along the canals and riverways. Then to round off the perfect trip, you could head to the Temple of the Emerald Buddha, the most sacred Buddhist temple in Thailand, housing a Buddha carved from one single jade block.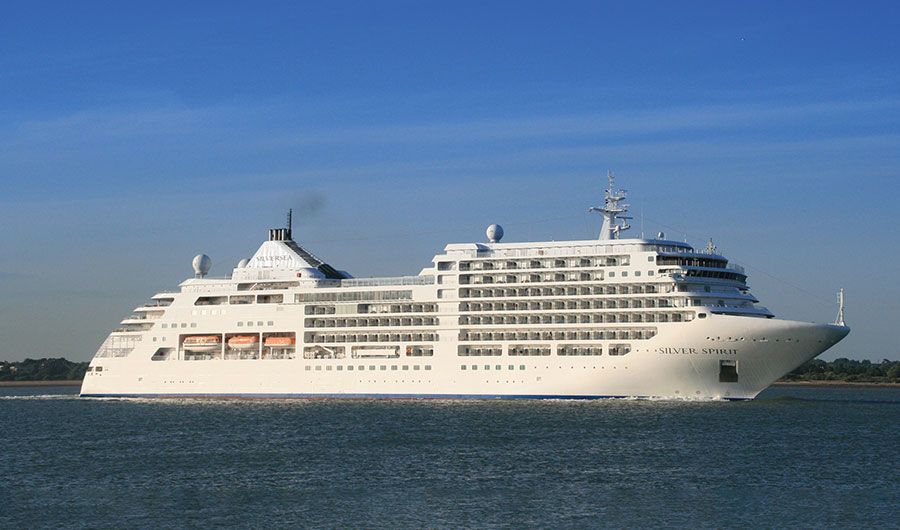 Silversea's luxury cruise ship, Silver Spirit, blends top notch facilities with eight desirable dining venues and polished entertainment, providing a truly superior way to cruise. While on board you could discover exquisite dishes bursting with Asian essence at Indochine, meet new friends at Dolce Vita, or unwind in the Zagara Spa. You'll find personalised service and gracious hospitality, included in your all-inclusive luxury cruise.
Stretch out with the largest suites in the Silversea fleet and enjoy a lively, convivial atmosphere that caters to cosmopolitan travellers. And with an enviable staff-to-guest ratio, your every whim will be catered to during your unforgettable cruise.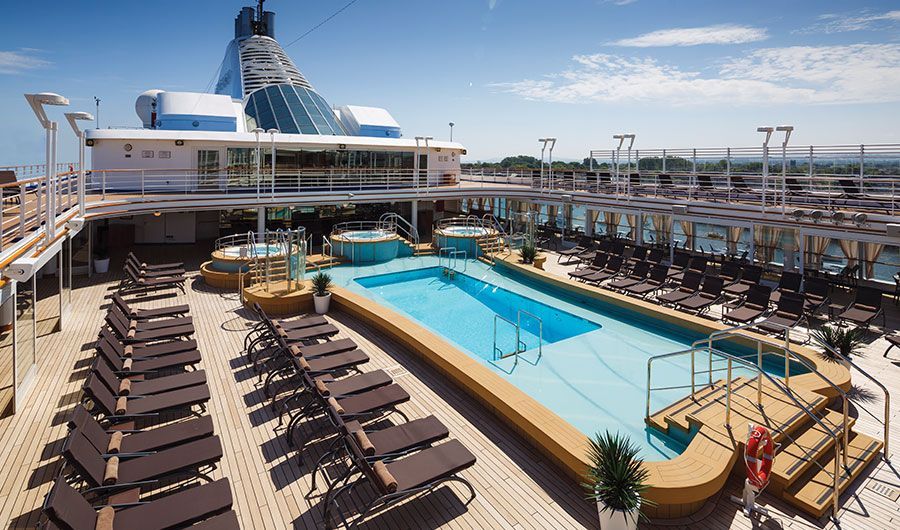 Zagara Spa
Relax your body and mind in this soothing sanctuary with saunas, steam rooms and a wide range of invigorating therapies.
Venetian Lounge
Enjoy full-scale production shows and classical soloists, as well as cultural entertainment and feature films.
Panorama Lounge
Sip a cocktail while taking in panoramic views of the sunset as a pianist plays just the right notes to take you from day to night.